Five Reasons to Leave the House This Weekend
Including a pajama party at the ICA, a George Lopez show at the Wilbur, and more.
---
Music
J Boog
Jerry "J Boog" Afemata is no ordinary reggae artist. After a difficult childhood in Compton, California, he moved out to Hawaii in 2005 where he collaborated and learned from reggae pioneer George "Fiji" Veikoso. Since then, he rose to become a reggae superstar and now gives performances all over the world. Last year, his EP Rose Petals was nominated for a Grammy.
$20, Sunday, March 4, 8 p.m., Brighton Music Hall, 158 Brighton Ave., Allston, crossroadspresents.com.
Comedy
George Lopez
Does George Lopez need an introduction? In case you haven't turned on a TV in the last decade and a half, Lopez has had a few shows on over the years, from his sitcom George Lopez to his late night show Lopez Tonight. And if you haven't seen his face, you've undoubtedly heard his voice, since he's performed voice work in everything from Beverly Hills Chihuahua to The Smurfs (he's Grouchy). One place you won't catch Lopez? The golf course, because earlier this year he pledged to boycott his golfing habits until Trump passed a DACA solution. Catch him this Saturday, as he stops by Boston for his tour, "The Comedy Get Down." Additional comedians performing include Charlie Murphy, Eddie Griffin, D.L. Hughley, and Cedric the Entertainer.
$66, Saturday, March 3, 7 p.m. and 9:45 p.m., The Wilbur, 246 Tremont St., Boston, thewilbur.com.
Film
Automorphosis
Hosted by the Boston Society of Architects, "Automorphosis" begs the question, "What if you could morph your car into a mobile work of art?" The film follows real-life subjects across the country, from quirky characters to visionary artists, whose cars have been transformed into transportable art pieces. For instance, one van is decked out completely in brass trinkets, while the other looks like a giant mosaic of colorful tiles.
$14, Friday, March 2, 6-7:30 p.m., BSA Space, 290 Congress St., Boston, architects.org.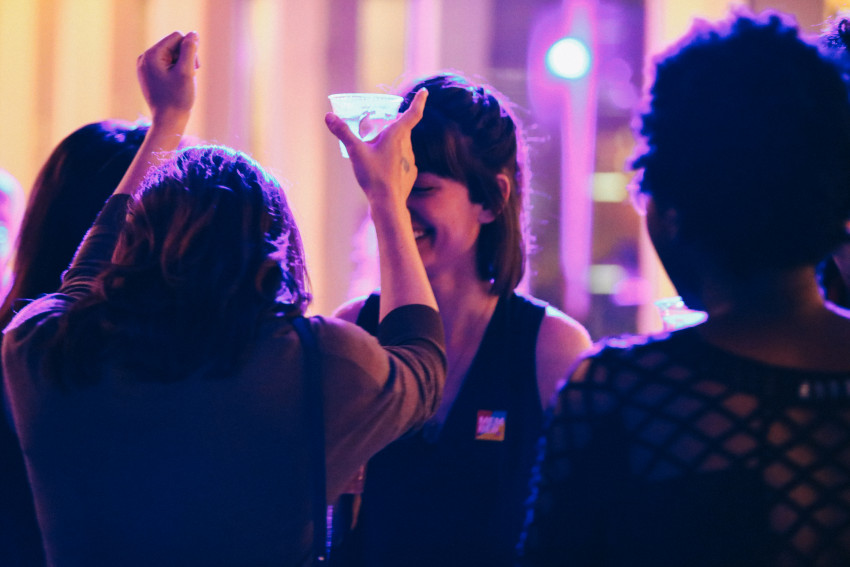 Party
ICA First Friday: Pajama Party
It's pajama night at the Institute of Contemporary Art, where partiers for this month's "First Friday" event can stay comfy while dancing throughout the night. Activities include the throwback game Mad Libs, a performance from Boston synthpop band Bearstronaut, cocktails, and of course, art. Advance tickets are recommended.
$15, Friday, March 2, 5-10 p.m., Institute of Contemporary Art, 25 Harbor Shore Drive, Boston, icaboston.org.
Theater
Skeleton Crew
Set in the breakroom of the last small autoplant still standing, the play follows several workers as they grapple with the possibility that the plant might shut down and what that change means for them. The play explores life in Detroit, the hometown of the show's playwright Dominique Morisseau, and what the changing fortunes of the car industry have meant to the city's workers.
$25+, March 2-March 31, various times, Calderwood Pavilion at the BCA, 527 Tremont St., Boston, huntingtontheatre.org.
---