Have a Ball at the Pedro Martinez Foundation Gala in Boston
Here's how you can support the Red Sox legend's latest pitch: to build a new school—and a bridge between cultures.
---
Fifteen years ago, Pedro Martinez was having a very different autumn than he's having right now. Then the Red Sox's ace pitcher, Martinez helped the team come back from a 3–0 deficit against the ultimate opponent—the New York Yankees—to win a seven-game American League Championship Series, and eventually go on to win Boston's first World Series in 86 years.
In 2019, there's slightly less pressure on Martinez this October, but he's still a busy man in Major League Baseball. During the regular season, Martinez was a presence around the Red Sox clubhouse as a special assistant to the team. He was also regularly on TV as an MLB analyst, and he's been a constant TBS network studio presence throughout the playoffs. But he's also been busy off the field: Along with his wife, Carolina, Pedro has helped move the needle to establish the Pedro Martinez Foundation's first-ever charter school in his home neighborhood in Santo Domingo, Dominican Republic—a project years in the making that broke ground earlier this month.
After the World Series is over, Pedro and Carolina will return to Boston, and they invite fans to celebrate this exciting next chapter for their kids-focused non-profit organization on November 1, at the fourth annual Pedro Martinez Foundation Gala. Among confirmed attendees so far is the one and only David Ortiz; rookie Blue Jays star Vladimir Guerrero, Jr.; three-time Red Sox All Star Jason Varitek; Juan Soto, whose Washington Nationals have a shot at the title this year; and more MLB icons, athletes, and others.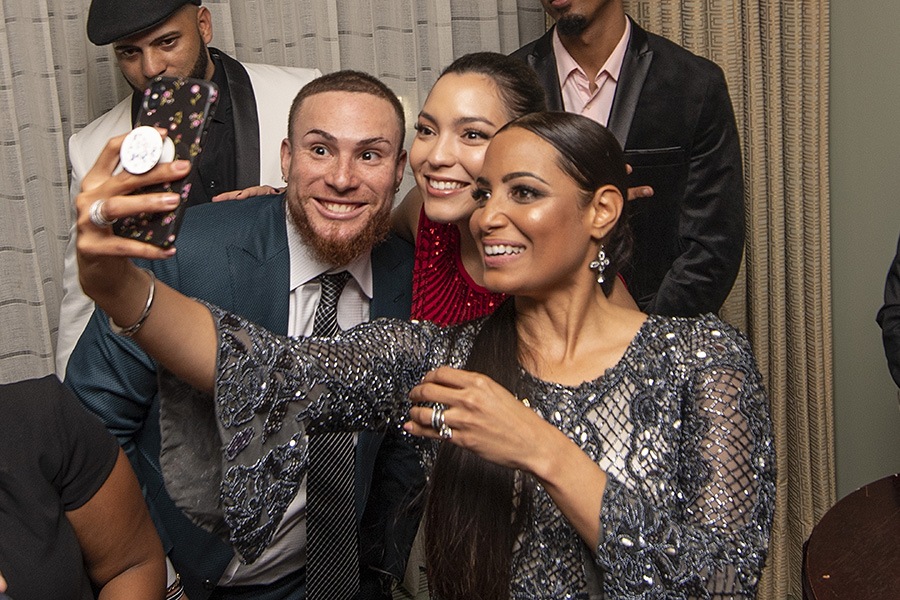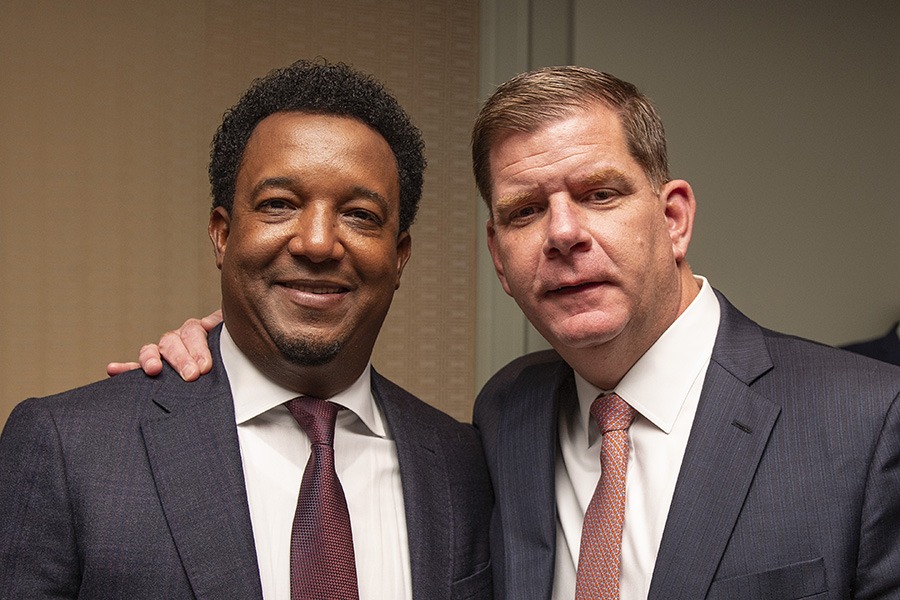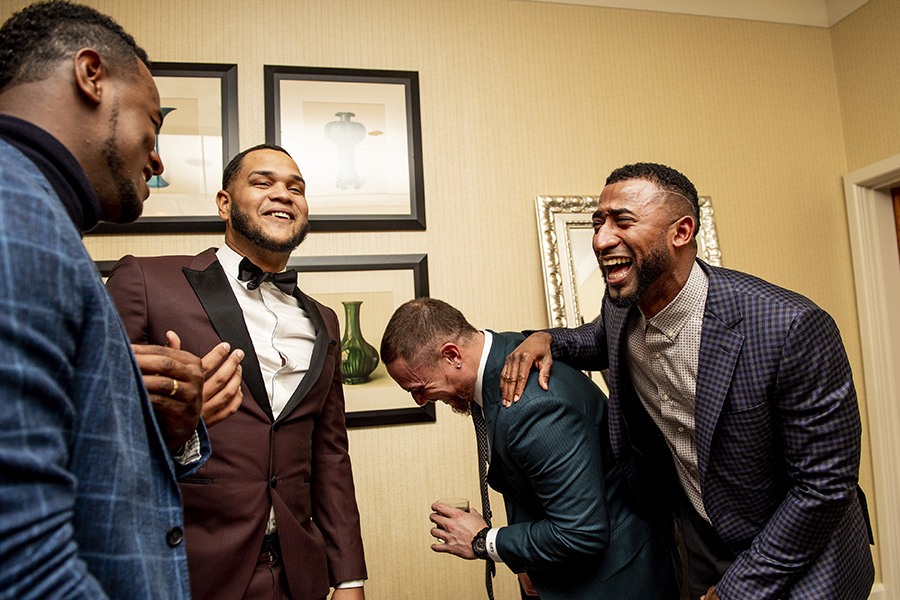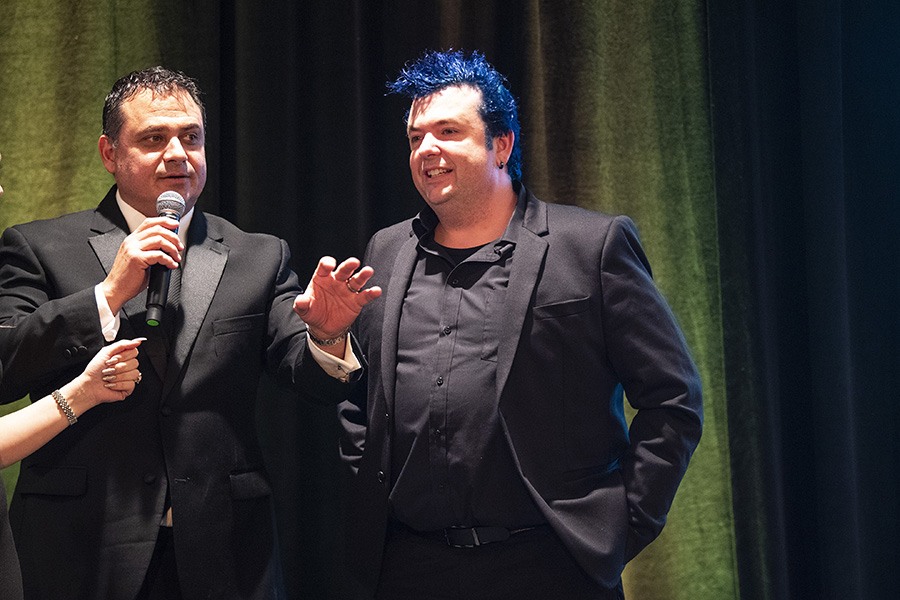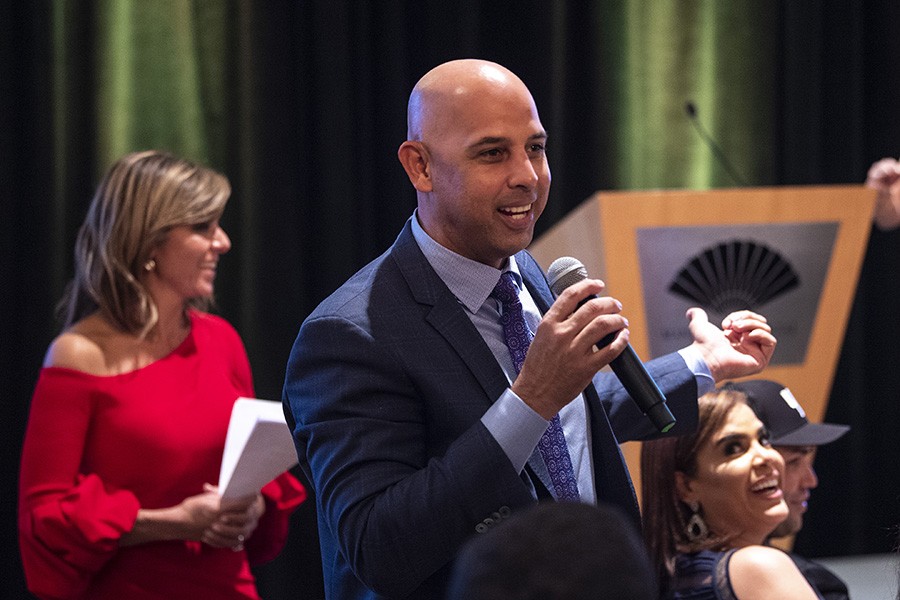 "[Building a charter school in my neighborhood] is like a dream come true for me," Martinez tells Boston during a recent visit to Fenway Park. "Since I was a player, I always wanted to see an upscale school [in the Dominican Republic], kind of like here in the States."
Baseball was Martinez's ticket out of poverty, he says, and his foundation's mission is to provide more paths to opportunity for kids in his native country and also in the United States. Building a physical school—with its own sports complex, arts facilities, and quality education for 1,700 students—is an exciting next-level for the charity. Martinez is looking forward to facilitating exchange trips between schools in the Greater Boston area and the PMF charter school.
"I want to have interaction between kids up here that have never been to the Dominican, have never been exposed to the culture, and the same thing for the other kids," he says.
And yes, those trips will be safe—despite this past summer's scary news that Red Sox legend David Ortiz was shot in Santo Domingo in a purported case of mistaken identity. "This is the first time, and only time, I have seen something like that. I don't know whether that was a mistake or not, but it shouldn't happen to anybody," Martinez says. "As a matter of fact, where I'm building the school is the area where I grew up. Really poor people. And that's what I'm trying to improve, so that you don't find yourself in a need to do [something violent or desperate]. Instead, you get an opportunity like I got, like David got, whether it's baseball, music, medicine, whatever you choose to do. It's got to be an open door."
When Martinez first got to the major leagues, he didn't know if he'd find such an open door—especially in provincial Boston, where he first arrived in 1998. He says Red Sox fans were always loyal to their team, but after so many decades of failure, "they weren't used to [players] being so exciting, you know, on the field and off the field," he says. "When I was pitching, I was all business. But when I wasn't pitching, I was a firecracker. And the people caught up to that: the [Boston-area] Latin community showed up and they started bringing the flags and the drums and all that, and all of a sudden the K Crew showed up. And the Ks that were posted in Fenway Park had the Dominican flag and the American flag. So I feel somewhat responsible for the engagement between the two cultures.
"It was a lot of fun," he continues, recalling "Manny being Manny," and Ortiz's arrival on the team in 2003. "I'm hoping for the same thing through what we're doing. In the Dominican, everybody loves Boston. So I'm looking forward to bringing the kids over to our foundation, and get to see the difference between how we live and the way they live."
Fans in Boston can help the Pedro Martinez Foundation achieve this goal: All profits from ticket sales to the upcoming gala, as well as other tax-deductible donations to the organization, continue its mission.
"We've had many requests [from communities around Boston]. There are a lot of needs," Carolina Martinez says, "not just financially, but in terms of mentorship, to bring that assistance emotionally and mentally for the teenagers."
There's a lot the foundation can do with the support of Red Sox fans, and the Martinezes are looking forward to thanking them with a fun night in Boston. Tickets for the gala are on sale now.
$150-$650, Pedro Martinez Foundation Gala, Friday, Nov. 1, 6/7-10 p.m., Mandarin Oriental Hotel, 776 Boylston St., Boston, pedromartinezfoundation.org.
---
Editor's Note: Boston magazine is a media partner of the fourth annual Pedro Martinez Foundation Gala.
---
---