Best of Boston
2013 Best Men's Clothing, Accessories
Bobby from Boston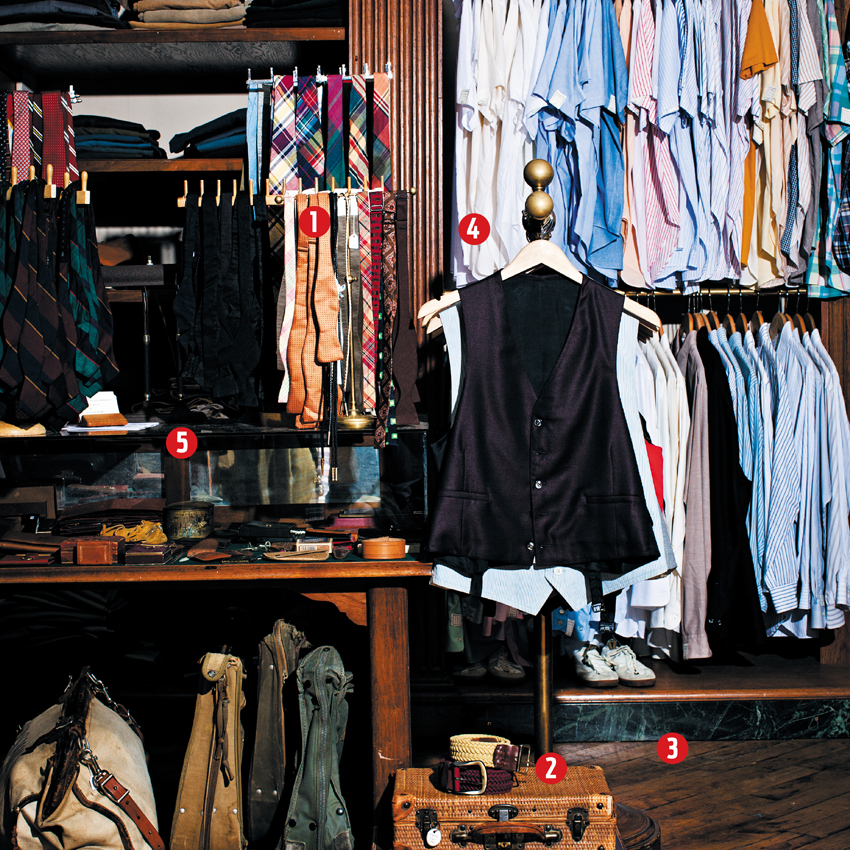 Anatomy of a Winner:
Imagine raiding the closet of a well-dressed uncle, whose discarded college wardrobe has only grown more stylish with age. That, in essence, is what it's like to shop at Bobby from Boston, where owner Bobby Garnett offers an endless collection of smart articles.
1. Garnett bought several of these circa-late-'70s-to-early-'80s bow ties new from a factory.
2. Old briefcases and luggage are sourced from flea markets and antiques shows near and far. Some are for sale, while others are repurposed as display cases.
3. When Garnett moved into his South End space, the floors were painted blue. Sanding and cleaning revealed the beautiful hardwood beneath.
4. Like most of his merchandise, Garnett's shirt selection is a mix of used, vintage acquisitions and "dead stock"—pieces he bought from other stores or factories when they didn't sell. He'll even get the occasional Christmas present, left sitting in its box for years.
5. Display cases around the store house smaller items, like wallets, cigar boxes, handkerchiefs, and tie pins. This case dates to the 1920s.
19 Thayer St., Boston, 617-423-9299,