Best of Boston
Best Seafood Market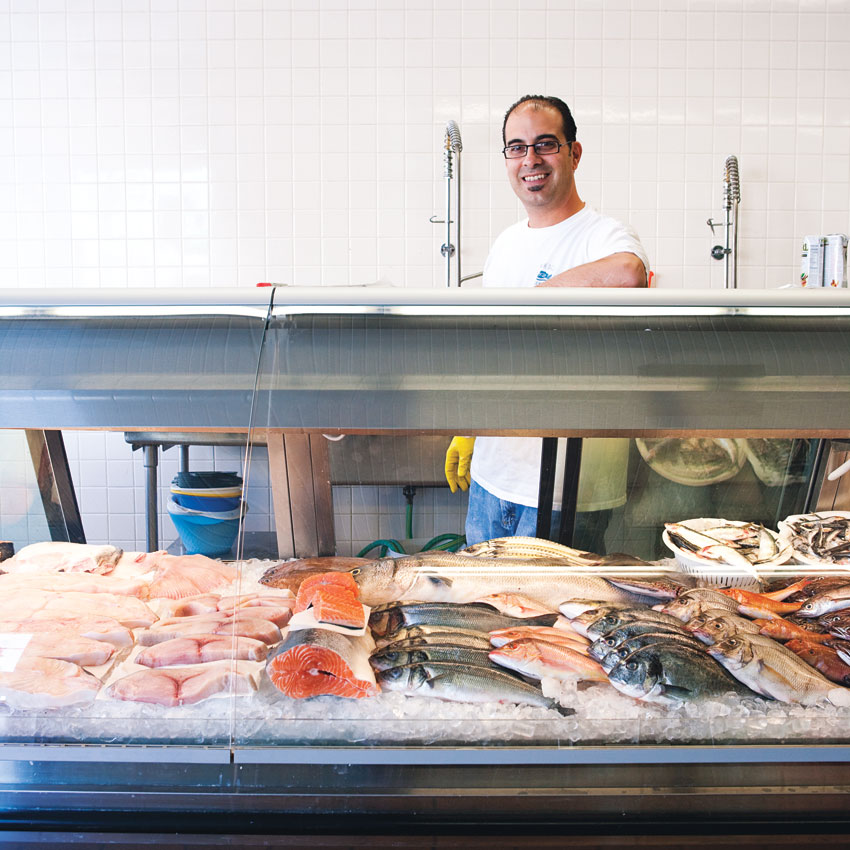 Cambridge
Local retail seafood options are a pretty shabby lot. And at first gander, New Deal, a no-frills fish market masquerading as a bodega, doesn't seem [...]
read more»
1999 Best Seafood Market, Smoked Fish
Smoky, see-through, and silky, it's perfect for Sunday brunch, but almost too good to be smothered with cream cheese on a bagel. Instead, we prefer [...]
read more»
1998 Best Seafood Market, Smoked Salmon
Brockton
Something in between creating the sea and the ski, God made smoke salmon. This particular incarnation is buttery soft, subtly smoky, and perfect for any [...]
read more»
1995 Best Seafood Market, Smoked Salmon
Newton
John Boyajian Jr. has gained a national reputation for his imported caviars, his citrus and olive oils—and now his smoked North Atlantic salmon. No wonder [...]
read more»
1983 Best Seafood Market
Boston
1982 Best Seafood Market
Brookline
The freshest seafoods. Doesn't even smell like a fish market.
read more»
1981 Best Seafood Market
Boston
The freshest fish in the city, and fair prices to boot. Given the pressure to gentrify the waterfront, how long can it last?
read more»
1980 Best Seafood Market
Brookline
The fish are on ice and cut right in front of you.
read more»