Best of Boston
Best Wine Bar
Boston
With its hip-hop soundtrack, generous pours of outside-the-box wines, and cheekily named snacks (e.g., a "David" Hasselback potato), this wine bar mixes serious oenophile cred […]
read more»
2017 Best Wine Bar
Boston
With its hip-hop soundtrack, generous pours of outside-the-box wines, and cheekily named snacks (e.g., a "David" Hasselback potato), this wine bar mixes serious oenophile cred […]
read more»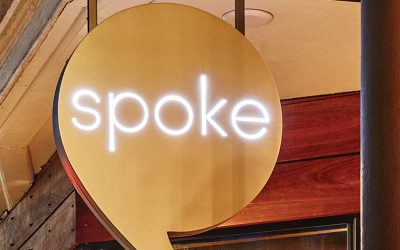 2016 Best Wine Bar
Somerville
There's a reason why chefs like Oleana's Ana Sortun are regulars at this low-key industry favorite: Owner Felisha Foster has taken the pomp and predictability […]
read more»
2015 Best Wine Bar
Somerville
With a wine list offering vinos from smaller producers and a menu call-out to the undervalued wonders of sherry and vermouth, Spoke is a bottlehead's […]
read more»
2014 Best Wine Bar
Somerville
Fledgling wine aficionados, take heed: Laid-back Davis Square newcomer Spoke gamely removes the terror from the terroir, with servers who gently hold your hand through […]
read more»
2013 Best Wine Bar
Cambridge
The regions, the varietals, the vintages—the world of wine can be intimidating. Not at Belly, where the eclectic by-the-glass list is organized around lighthearted headings […]
read more»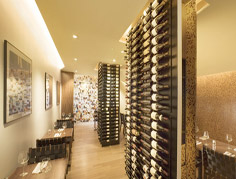 2008 Best Wine Bar
Boston
With a selection that runs from aglianicos through zinfandels and a wine list that reads like a guidebook, Bin 26 is an unknockable choice for […]
read more»
1990 Best Wine Bar
Boston
Backs up its wine-food promotions with a changing but always excellent selection of wines unavailable elsewhere by the glass—or even by the bottle.
read more»
1989 Best Wine Bar
North Abington
Great prices and great selection, particularly of older vintages from California and Italy.
read more»
1985 Best Wine Bar
Cambridge
An outpost for oenophiles in Harvard Square.
read more»
1984 Best Wine Bar
Cambridge
Terrific list, great by-the-glass variety.
read more»
1983 Best Wine Bar
Marblehead
Boston musician Fran Sheehan has put together an extensive, well-priced list at this North Shore establishment.
read more»
1982 Best Wine Bar
Boston
The wine-bar phenomenon has barely caught on here, and this is the best of the bunch. So to speak.
read more»