Boston magazine's Best of Boston® July issue is the most anticipated of the year! In conjunction with the issue, the legendary Best of Boston® event returns to City Hall Plaza July 18, 2019. This exclusive event brings together up to 1,500 of the city's best, including Boston magazine VIPs, select media, local tastemakers, and celebrity chefs. The evening features live music, delicious food served by 20 past and current Best of Boston® winners, and one of a kind experiences. Check back this spring for more 2019 event details!
SCENES FROM THE 2018 EVENT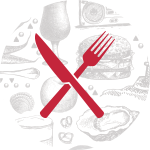 MOUTHWATERING DISHES
Best of Boston® tickets include complimentary mouthwatering dishes from Best of Boston® winners and those previously featured in Boston magazine.
DELICIOUS DRINKS
Custom cocktails, cold brews, and crisp wine were available at the event.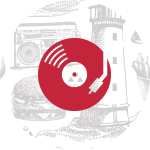 ENTERTAINMENT
Guests will enjoy live musical entertainment.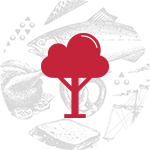 NON-PROFIT BENEFICIARY
A portion of ticket sales will be donated to a local non-profit organization.
One of a kind summer night
out alongside the winners
of Best of Boston®
---
Refreshing Beverages and
Craft Cocktails
---
Music stylings from local artists
---
Lawn Games
---
Photo Experiences
---
Delicious food by
Best of Boston® winners
and celebrity chefs
---
Sleek Lounges
---
How can my company become a sponsor?
If your company would like to become an event sponsor, please email us with as much info as possible on your company, as well as your contact info, and a member of our team will be in touch shortly after.
---
What is the dress code?
Cocktail attire encouraged! We suggest women wear wedge heels or flats as the majority of the plaza is brick and can make walking with heels a challenge.
---
What happens if it rains?
Best of Boston® is a rain or shine event.
---
Is Best of Boston® accessible to people with disabilities?
The entire plaza has various ramps to access the main level where Best of Boston® will be held. An ADA accessible restroom is also available.
---
What should I bring to Best of Boston®?
You should bring your ticket (printed or on mobile device) and a valid driver's license.
---
Can I buy a ticket at the door?
Tickets will not be available for purchase on-site.
---
Sponsorship opportunities for 2019 are available! Contact your account executive or Emily Knight at eknight@bostonmagazine.com or 617-275-2023 to learn more about how you can get involved.