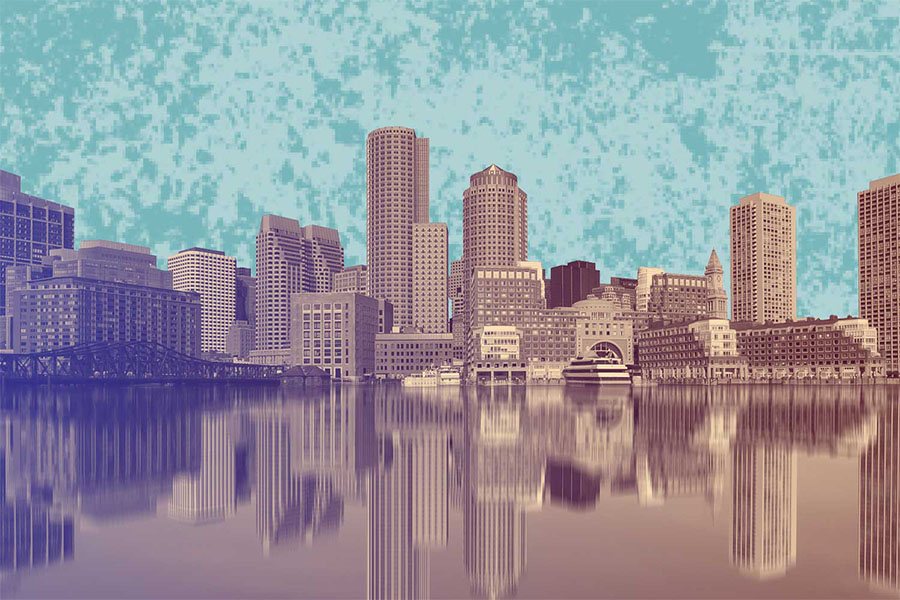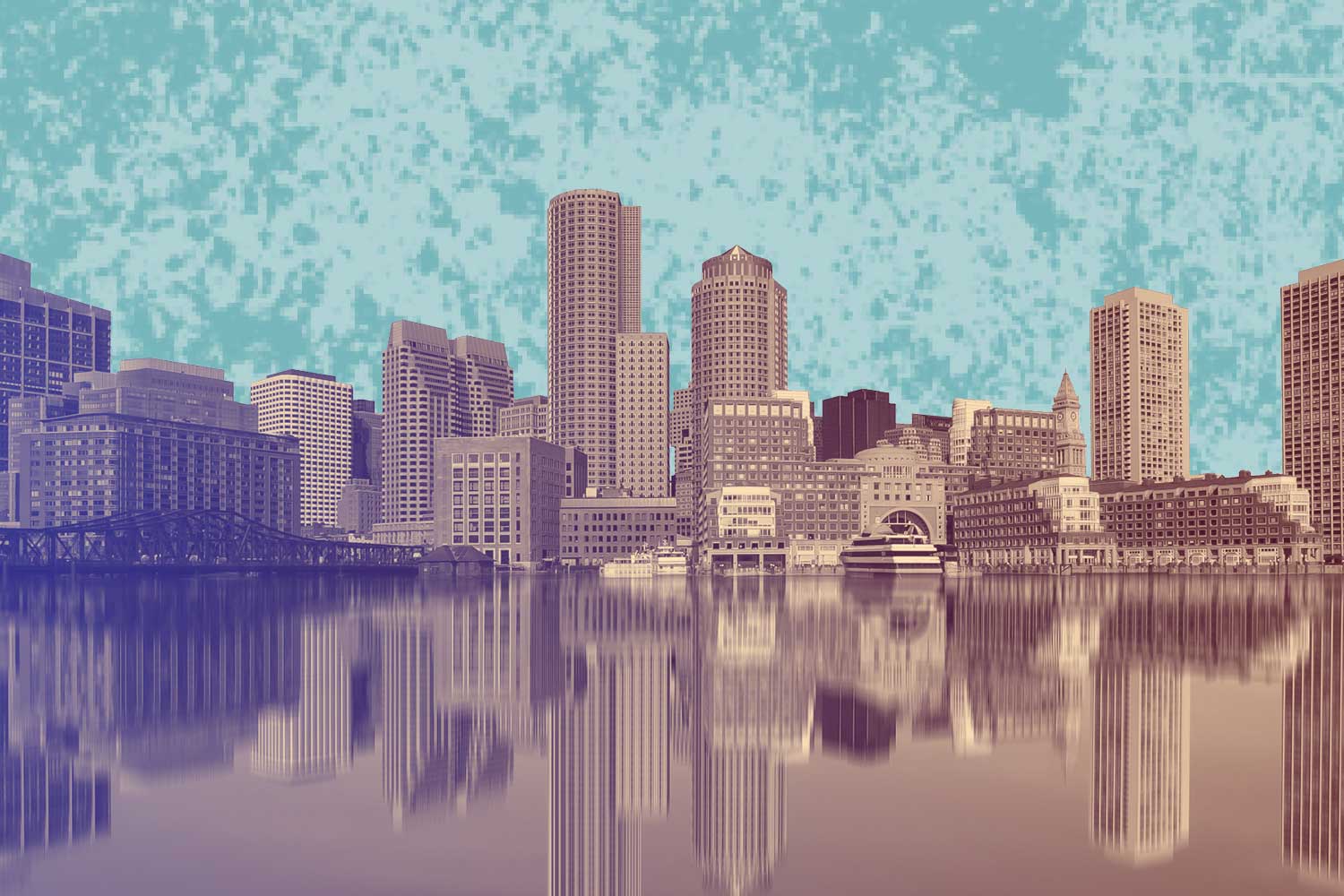 1. All of Us
IN TIMES OF CRISIS, a city naturally turns to its leaders. We tune into press conferences; we watch TV interviews; we follow the essential Twitter feeds. As you'll see throughout this year's list, many of Boston's most influential people are stepping up as the novel coronavirus ravages our health, our economy, and the very fabric of our society.
But for all that our politicians, philanthropists, and business moguls can do, they will not decide Boston's fate. Not this time. Who will? The parent, cooped up with schoolchildren, taking over as teacher. The nursing assistant trekking into the city for a 10-hour shift. The neighbor dropping off groceries for an elderly resident. During these unprecedented days, we are all individually mighty, responsible for keeping work, family, and friends together even as the world around us plunges into the unknown.
At the same time, we must not forget that the influence we collectively hold in our hands is much greater than any one person's contributions, heroic as they are. As we enter the third month of this pandemic, the future of the region, and the world, seems less certain than ever, dependent solely on our unified will to hunker down and do what is necessary to stop the contagion: stay home. Bostonians, of course, are better equipped than most for the hard road to recovery that lies before us. Grit and ingenuity, after all, were practically invented here. Hopefully, we can draw on those strengths to help flatten the curve of new cases while the area's bleeding-edge scientists race to develop a cure.
Whatever has happened by the time you read this, one thing is clear: The city of Boston is forever changed. Now it's up to us — all of us — to decide how we move forward. If the past is any indication, we'll turn our darkest hour into our finest moment the only way we can: together.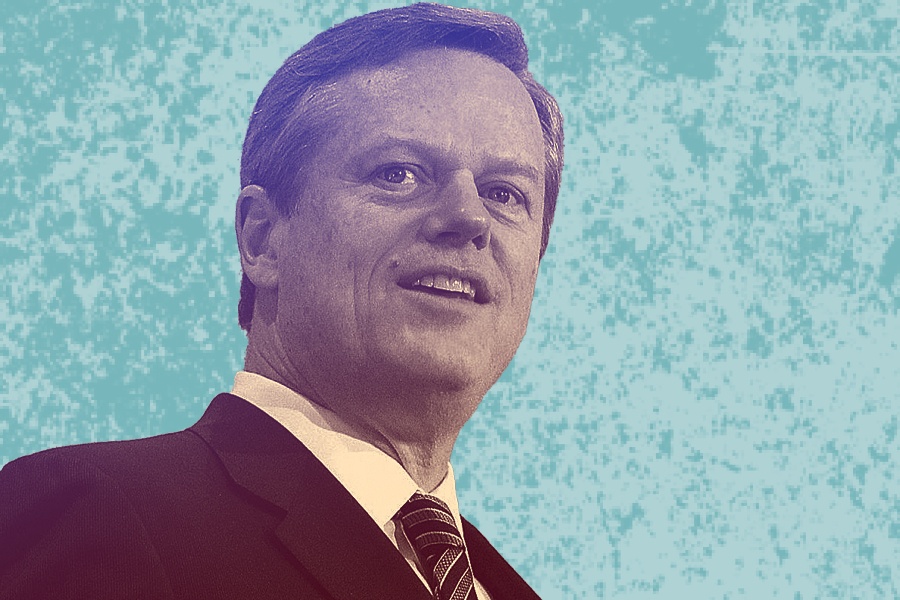 2. Charlie Baker
GOVERNOR
A landslide 2018 reelection cemented Baker's position atop Massachusetts' political food chain — above even the mayor of Boston, according to policymakers and lobbyists at both the State House and City Hall. But all of that is suddenly on the line as a frightened state turns to its governor, whose performance during the coronavirus pandemic could make or break his reputation and political career.
WHAT'S NEXT: Still among the most popular governors in the country, Baker has been talking about running for an unprecedented third consecutive four-year term. And if Joe Biden wins the White House and takes Elizabeth Warren along for the ride, can anyone say Senator Baker?
3. Linda Henry
MANAGING DIRECTOR, THE BOSTON GLOBE
Henry has been in the news in England more than in Boston lately — with the beloved Liverpool football squad, owned by husband John, on the cusp of its first title in 30 years before play was halted — but she's definitely still driving the conversation on this side of the pond. In her effort to make the region's dominant news source feel even more relevant, she recently added several activist-minded women to the Globe's editorial board, led by Bina Venkataraman. And she remains the connector of the city's most powerful.
SIDE GIG: Cementing Henry's role as Boston's undisputed community-maker and convener is her innovation-focused HUBweek festival, to say nothing of the salons she runs with some of the city's biggest names.
.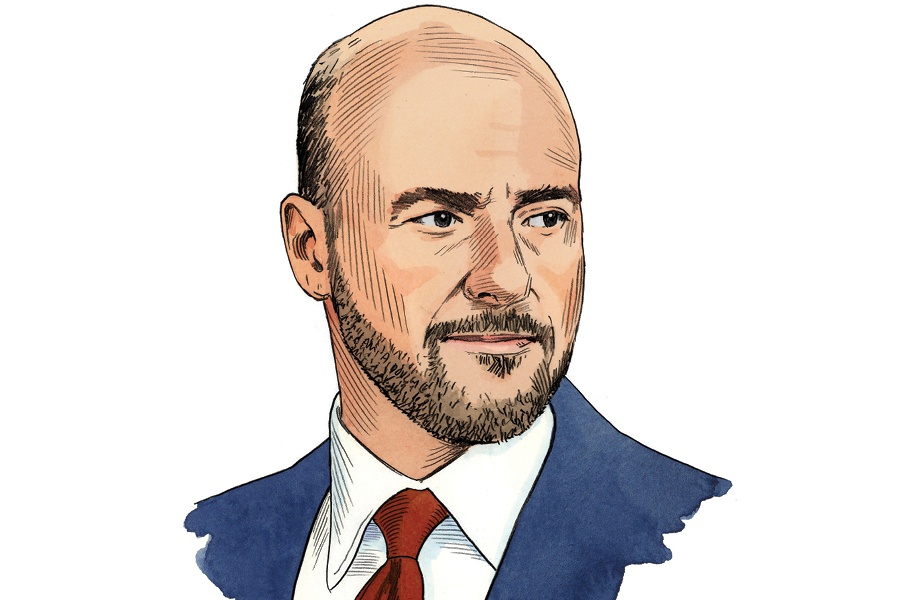 4. Andrew Lelling
U.S. ATTORNEY, DISTRICT OF MASSACHUSETTS
Lelling belongs near the top of this list, one local insider says, simply because he has all of the other most powerful people in Boston looking over their shoulders. To wit: He's ensnared celebs and business titans alike in the college admissions scandal; scared politicians by indicting state Representative David Nangle for misuse of campaign funds; and rattled company CEOs by sending biotech leaders to prison for securities fraud. Some Republicans in the state dream of Lelling jumping from the U.S. attorney's office to the governor's office; everybody else just hopes they stay off his radar.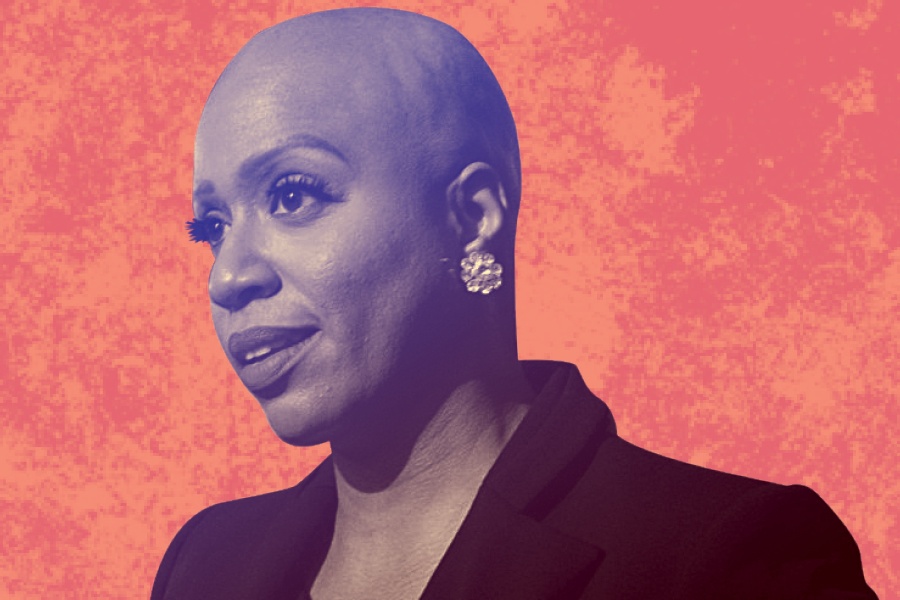 5. Ayanna Pressley
CONGRESSWOMAN
Boston hasn't seen this kind of star power in ages. Since taking office last year, Pressley has become a national, even international, political icon — and the dream invite for any local event. Her superpower? An uncanny ability to play the inside game with elites while maintaining an outside disruptor
image with voters.
WHAT'S NEXT: A promotion to the U.S. Senate, perhaps? Pressley's political prowess has led many insiders to essentially concede the next open seat to her.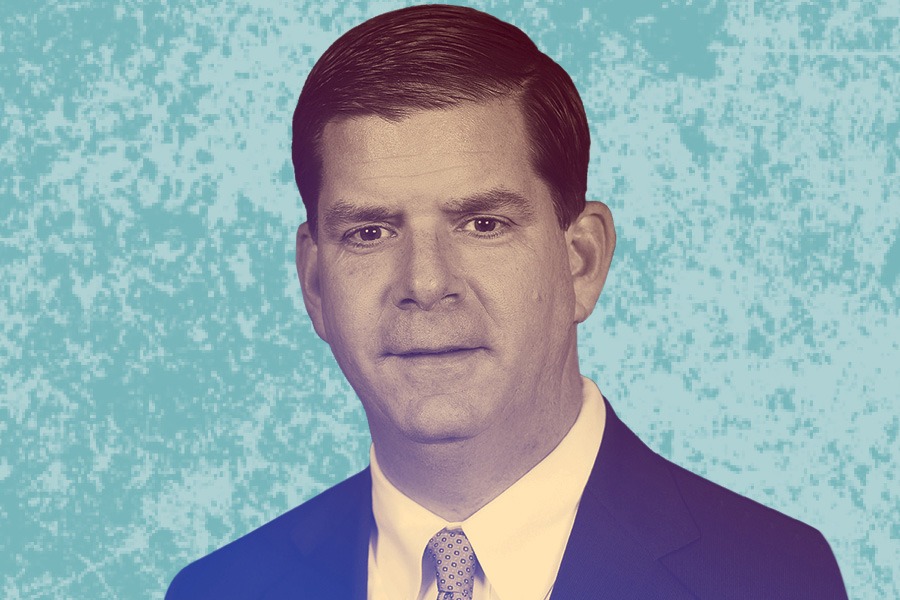 6. Marty Walsh
MAYOR OF BOSTON
He runs this town — literally and figuratively — and has a fortune socked away for his reelection campaign next year. The recent zoning-board bribery scandal hasn't helped Walsh in the
public eye, but make no mistake: Even more so during this crisis, the mayor remains mighty,
and popular.
FRIENDS IN HIGH PLACES: Walsh has a close relationship with Joe Biden; expect him to pull out all the stops for the presidential candidate, whose win would only add to the mayor's clout.
7. Bob Rivers
CHAIRMAN AND CEO, EASTERN BANK
There's a rumor going around that Rivers, whom you can think of as a woke version of Charlie Baker, wants to run for governor in 2022. It makes sense when you consider that the new chairman of the high-powered Massachusetts Business Roundtable has his hands in almost everything going on in the city and region, whether he's serving as a content curator for YW Boston's Stand Against Racism campaign or directing Eastern Bank's foundation to spend $2.5 million on helping children during those all-important early years.
PERFORMANCE UNDER PRESSURE: To help keep people fed and paid during the shutdown, Rivers has bankrolled charities and small businesses to the tune of $10 million.
8. John Fish
CEO, SUFFOLK CONSTRUCTION
Easily the city's most important construction company, Suffolk is growing and diversifying
under a series of Fish initiatives, including a forthcoming incubator that will house construction-tech startups. Fish has also recruited some of the city's top talent, including, most recently, GE's Ann Klee and Boston city planner Sara Myerson, and is
a major political power player and fundraiser.
PERFORMANCE UNDER PRESSURE: While construction in Boston was otherwise paused, Fish and his company led the charge to build a field hospital for COVID-19 patients at the Boston Convention & Exhibition Center.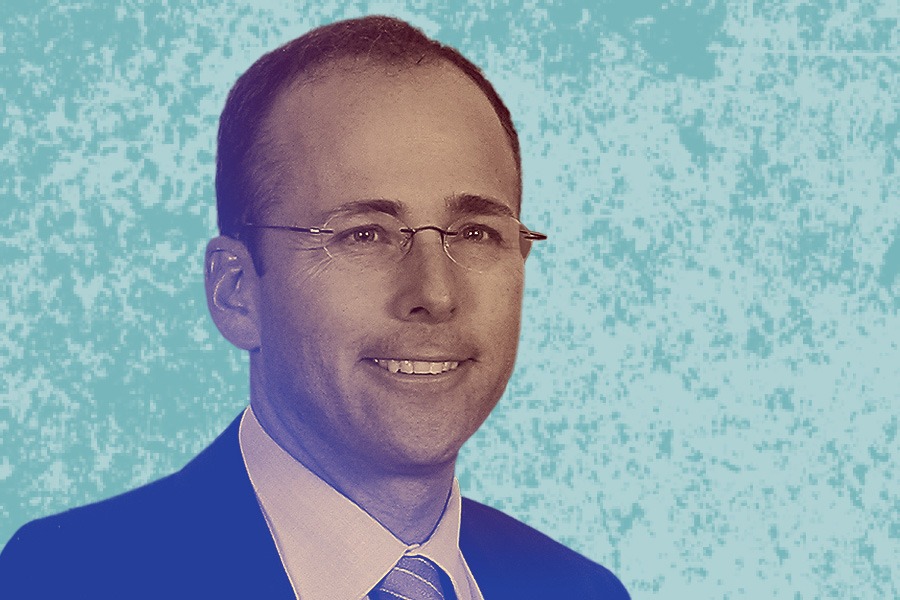 9. Jonathan Kraft
PRESIDENT, THE KRAFT GROUP
Sadly, he didn't have the power to keep Tom Brady in a Patriots jersey (collective sob!). But that doesn't mean the younger Kraft hasn't continued expanding his influence as the brains behind his father's kingdom. In addition to unveiling a brand-new $35 million training facility for the New England Revolution this past December, Jonathan has embraced an ever-growing number of civic roles — most notably, taking the reins from the legendary Cathy Minehan as chair of the Massachusetts General Hospital board of trustees last fall.
SIDE GIG: In his new MGH position, Kraft has helped steer one of the world's best hospitals through the COVID-19 storm — and also steered more than a million protective masks to Massachusetts on the Patriots' jet in early April.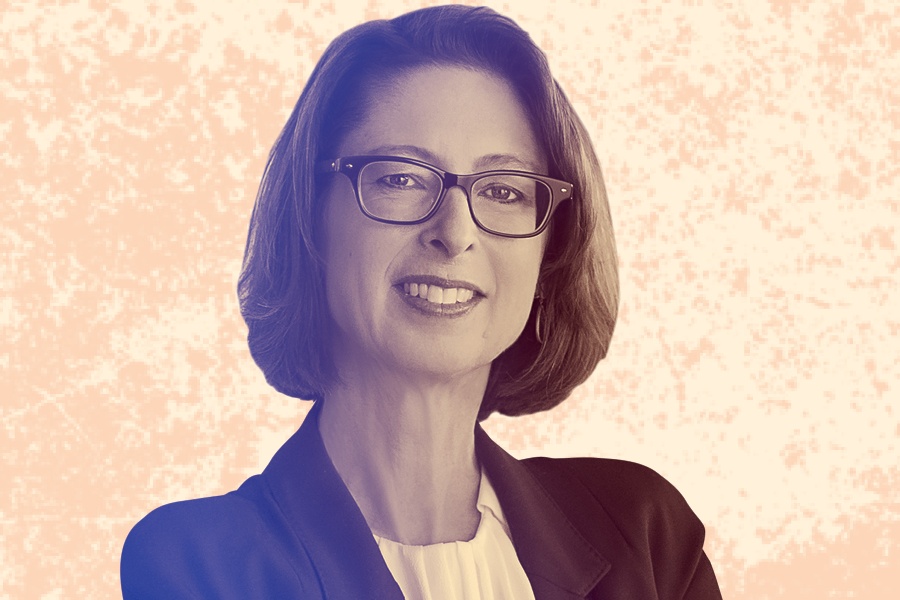 10. Abigail Johnson
CHAIRMAN AND CEO, FIDELITY INVESTMENTS
One of the wealthiest people in the state and the world, Johnson is increasingly using her perch to lead on issues involving women in the workplace, both by public advocacy and by example: Half of Fidelity's new hires are women, including the new CFO. Meanwhile, the company Johnson took over from her father in 2014 recorded its best year ever for income, profit, and assets in 2019.
PERFORMANCE UNDER PRESSURE: Johnson was quick to order her 45,000 employees to work from home in the early stages of the pandemic — a decision that clearly turned out to be the right one.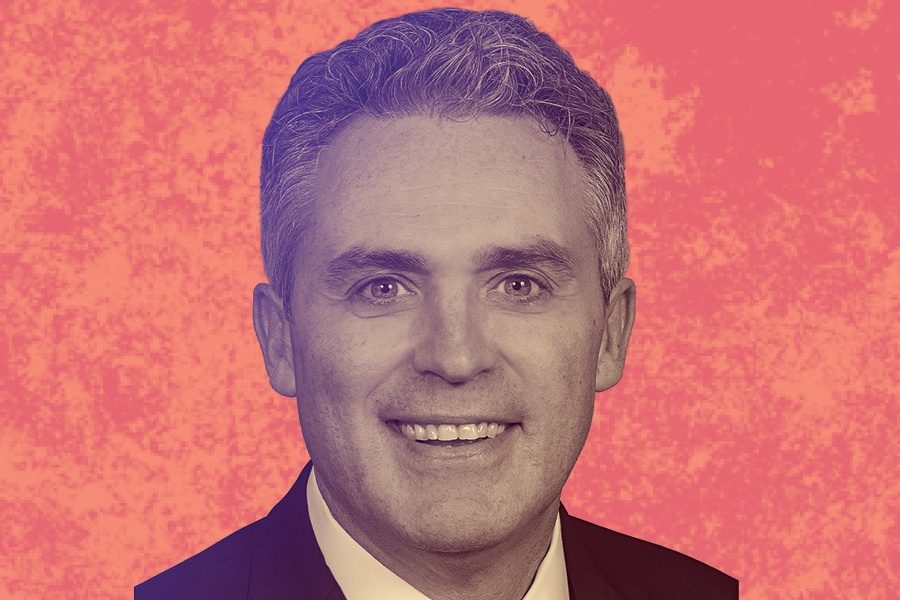 11. Jim Rooney
PRESIDENT AND CEO, GREATER BOSTON CHAMBER OF COMMERCE
With recent turnover at the top of Massport, the Boston Foundation, and other major local institutions, Rooney increasingly stands out as a steady guiding light in business and government. He's established himself as a crucial voice shaping Beacon Hill's approach to transportation, forming a coalition of business leaders eager to help solve the problem and even driving legislative action with his call for transit taxes this past October.
WHAT'S NEXT: Riding in on a white horse to save the Hynes Convention Center: Rooney is currently trying to put the kibosh on Governor Baker's plan to sell the property, which Rooney used to run as head of the Massachusetts Convention Center Authority.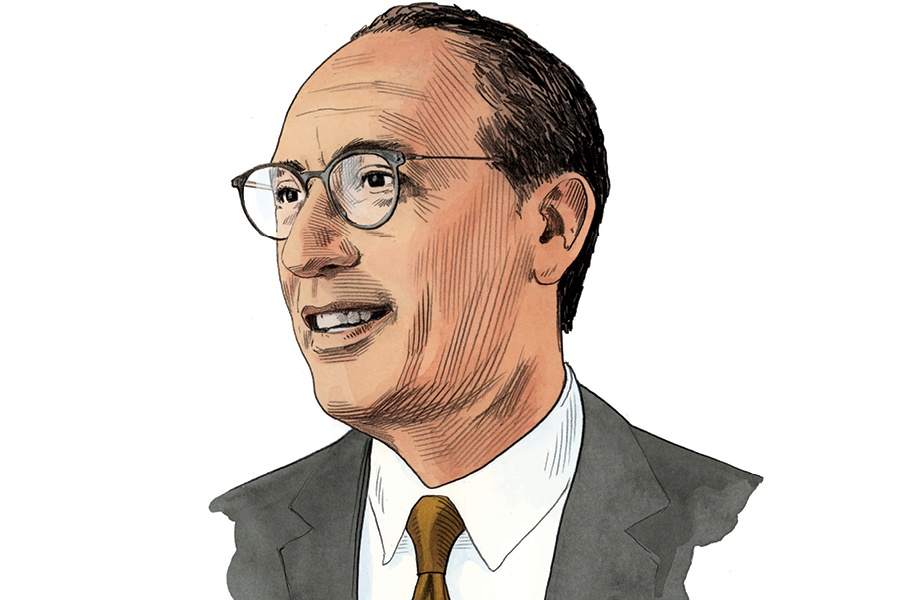 12. Kevin Tabb
PRESIDENT AND CEO, BETH ISRAEL LAHEY HEALTH
When Kevin Tabb completed an un-precedented five-hospital merger in 2019, he likely figured it would be the most challenging moment of his career. Then the coronavirus pandemic hit Boston, and he found himself thrown into the gauntlet of keeping masks and gloves flowing to his team and maintaining staffing levels across each of his facilities even as workers tested positive for the virus. In the midst of it all, Tabb found time to talk to us about his role as a leading voice in the city's vital healthcare sector.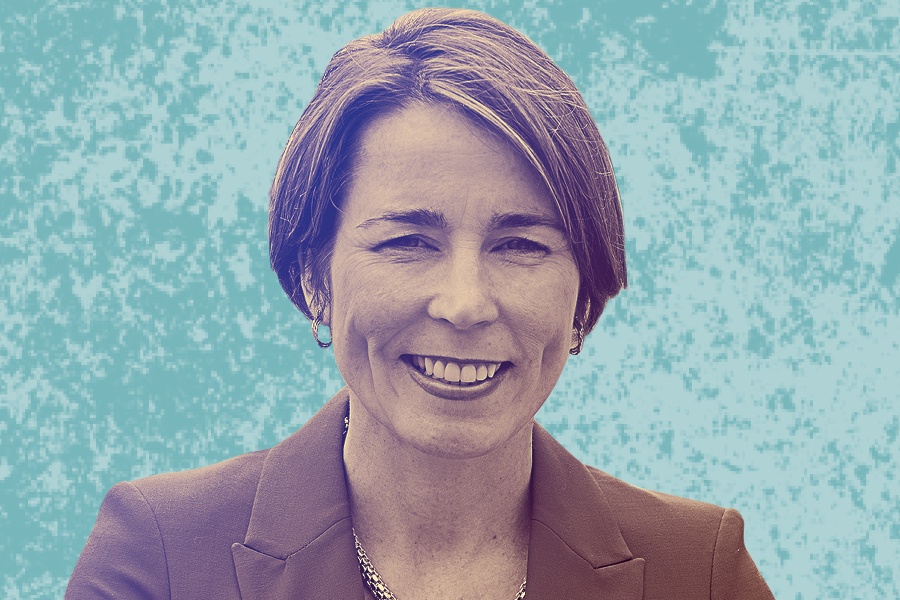 13. Maura Healey
MASSACHUSETTS ATTORNEY GENERAL
As COVID-19 began hitting Boston in full force, Governor Baker at first seemed to foot-drag his response — until, that is, Healey called him out on Twitter. "I urge the governor to move with more urgency," wrote the much-rumored gubernatorial hopeful on a Friday afternoon in March. That weekend, Baker suddenly unleashed a fury of announcements and initiatives. Beyond that, Healey continues to use her office aggressively against the Trump administration, Juul e-cigarettes, and the opioid-pushing Sackler family.
PERFORMANCE UNDER PRESSURE: Using the best tool in her tool chest — public shaming — Healey pushed the mighty Jacobs family, owners of the Bruins and TD Garden, to start a fund to compensate game-day employees during the NHL's shutdown. Don't cross her.
14. Robert Popeo
CHAIRMAN, MINTZ
When Speaker Bob DeLeo (#19), auto magnate Herb Chambers (#51), and Liberty Mutual CEO David Long need legal help, they turn to this high-powered attorney, who shows no signs of slowing down in his day job even as he expands his civic, social, and philanthropic work. The East Boston Italian boy known affectionately to some as "Mr. Boston" has also been working on rapidly diversifying the ranks of his firm, especially when it comes to promoting women.
WHAT'S NEXT: Popeo is prepping for another high-profile trial at the Moakley Courthouse, defending his "Varsity Blues" client Elisabeth Kimmel against charges of using bribes to get her daughter into Georgetown University.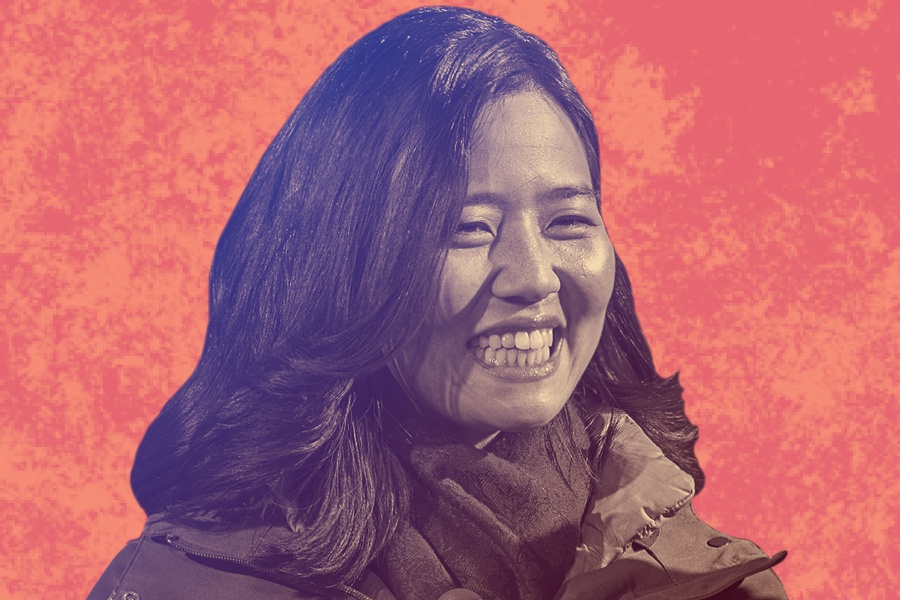 15. Michelle Wu
BOSTON CITY COUNCILOR
Rumored to be planning a campaign for mayor next year, Wu continues to exert leadership — and pressure — from across the fifth floor at City Hall. Consider the tough words she had for Mayor Walsh's administration after he unveiled new reforms in the wake of the zoning-board bribery scandal: Unsatisfied with the response, she declared in February that a "crisis of public trust" still remained. Then she pulled off a stunning power move in Hyde Park the very next month, replacing every Democratic committee member in Ward 18.
PERFORMANCE UNDER PRESSURE: Early on, Wu seemed to take the lead in Boston's coronavirus response, calling for a school shutdown before Walsh ultimately ordered one, and issuing warnings about MBTA crowding before the state revised its transit plans.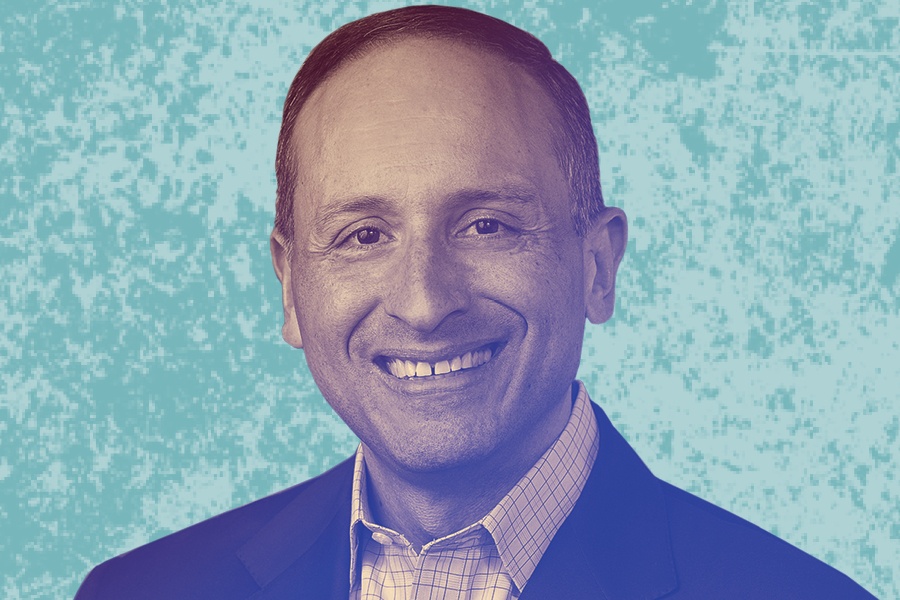 16. Jim Canales
PRESIDENT, BARR FOUNDATION
In a town where you need money to get anything done, Canales has the power to move the needle like few people can. Overseeing a $1.7 billion fund, one of the largest philanthropies in Massachusetts, he has poured hefty chunks of change into relevant local issues such as climate, journalism, and the arts in recent years.
WHAT'S NEXT: The foundation was all ready for another bumper year of grantmaking even before its founders, Amos and Barbara Hostetter, made clear that they will open the spigot for COVID-19-related funding.
17. Elizabeth Warren
U.S. SENATOR
Her presidential ambitions may have come a cropper, but Warren's principled, disciplined, Charlestown-based campaign has made her even more appreciated within Massachusetts political circles. She's more powerful than ever in Washington, too, and uses her juice unabashedly to bring home the bacon to the Bay State — such as a $20 million grant to expand Boston's Conley Container Terminal and $41 million to upgrade South Station rail.
WHAT'S NEXT: Look for Warren to turn her attention to winning a Democratic majority in the Senate — and if that happens, seizing a greater leadership role to drive her progressive agenda.
18. Julian Edelman
WIDE RECEIVER, NEW ENGLAND PATRIOTS
Tom Brady was a rock star, Rob Gronkowski was a class clown, but Edelman has been, and continues to be, a more classic take-the-hit, grind-it-out Boston sports hero — the kind who receives the Ed Block Courage Award, as he did in January. Perhaps that's why he gets mobbed at his many charity events and public appearances.
WHAT'S NEXT: Edelman is replacing Brady as honorary cochair of the Hyannis Port Best Buddies Challenge — a symbol, perhaps, of his new place in the sports order.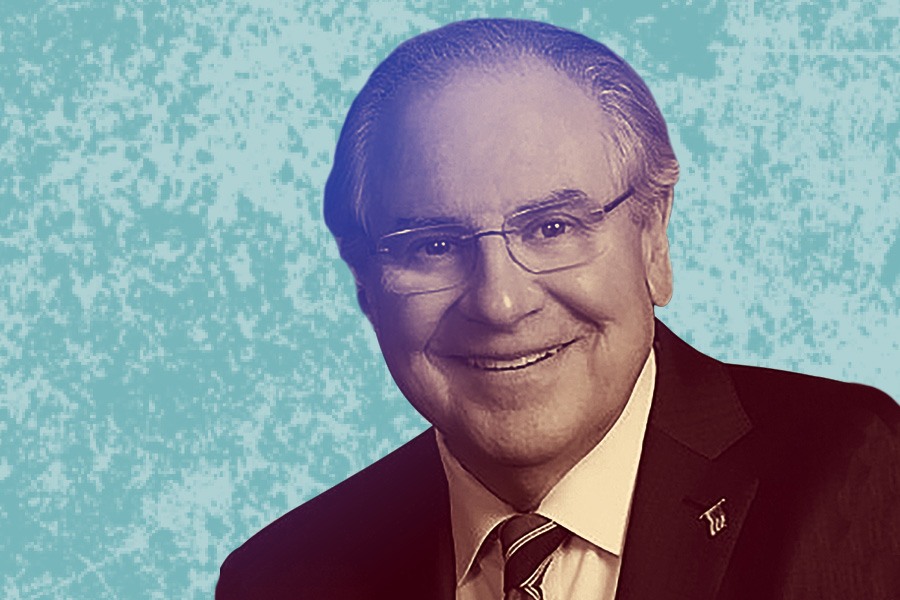 19. Robert DeLeo
SPEAKER, MASSACHUSETTS HOUSE OF REPRESENTATIVES
Having broken the record for the state's longest-running speaker, the 70-year-old DeLeo is being watched closely for signs that he's ready to call it quits. So far, it looks like he'll be staying put as the unchallenged ruler of the lower chamber for a while. And as long as he's there, all of Massachusetts' interests — from transportation and healthcare to education and taxes — have to go through him sooner or later.
PERFORMANCE UNDER PRESSURE: Usually not one to blow big holes in the state budget, DeLeo is heeding a call for new spending just as tax revenues are taking a huge hit.
20. Rachael Rollins
SUFFOLK COUNTY DISTRICT ATTORNEY
Love her or hate her — and there are plenty on both sides of that divide — there's no doubt that Rollins matters in Boston. Rollins has proven herself unafraid to square off against the U.S. attorney (on ICE detentions), judges and police (by dismissing charges against Straight Pride Parade protesters), and national opinion (in prosecuting Inyoung You in her boyfriend's suicide).
PERFORMANCE UNDER PRESSURE: Forget about locking up criminals and throwing away the key: In the wake of the coronavirus crisis, our top prosecutor quickly began reviewing cases to find inmates who could be let out of jails in the name of public health.
21. Joe Kennedy III
CONGRESSMAN
See #22.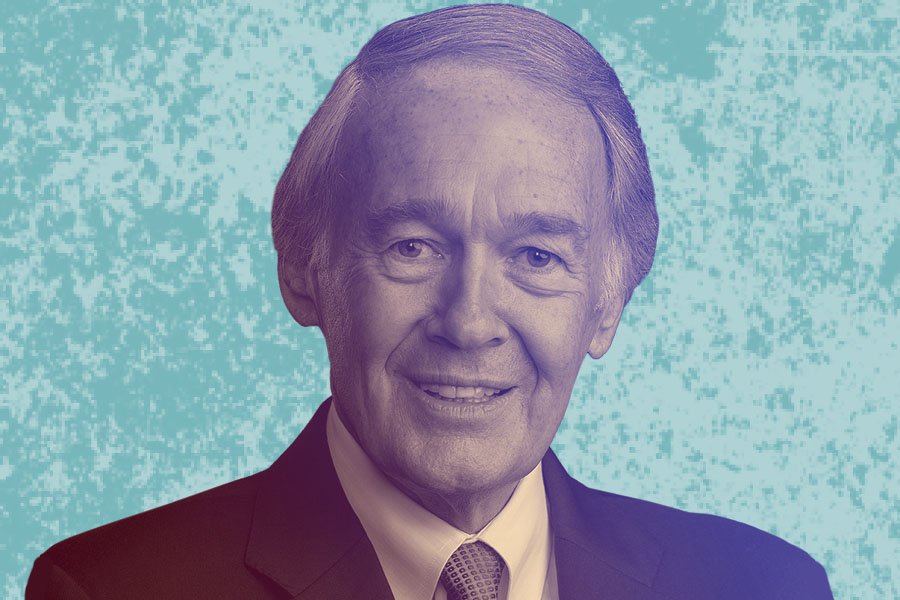 22. Ed Markey
U.S. SENATOR
Kennedy and Markey are engaged in an epic, nearly unprecedented intraparty clash for the Senate seat once held by John Kerry, Paul Tsongas, and Edward Brooke. If Kennedy wins — well, Ted showed us what it means to combine the family legacy with the power of a Senate position. If Markey wins, he'll rise from Warren second fiddle to Kennedy-slaying political giant. The race will create a titan: We just need to wait and see who it will be.
PERFORMANCE UNDER PRESSURE: Markey has focused more on pressing the Trump administration to provide supplies and resources quickly and equitably; Kennedy, meanwhile, has been pushing for greater economic help for struggling families. And while both rivals have found a way to maintain campaigns and fundraising during the shutdown, Kennedy's endearing WFH videos starring his two small kids give him an advantage.
23. Tanisha Sullivan
PRESIDENT, NAACP BOSTON CHAPTER
As Boston's leaders strive to address the city's long-standing racial issues, Sullivan has emerged as a community voice demanding substance over symbolism. She will get an even bigger platform when the NAACP comes to Boston this summer for its annual convention — unless, that is, the coronavirus pandemic derails the plans.
24. Vanessa Calderón-Rosado
CEO, INQUILINOS BORICUAS EN ACCIÓN
She's "the most powerful Latina in Boston," says one local Hispanic business exec — one whose community development organization is playing an ever-greater role in shaping our neighborhoods. And not just by creating and maintaining affordable housing, although that's certainly a big goal: Calderón-Rosado has been integral in boosting opportunities in the educational and arts realms as well.
WHAT'S NEXT: This is potentially a big year for housing legislation on Beacon Hill, with Governor Baker's Housing Choice bill and others on the docket. Expect Calderón-Rosado to be there shaping all of it.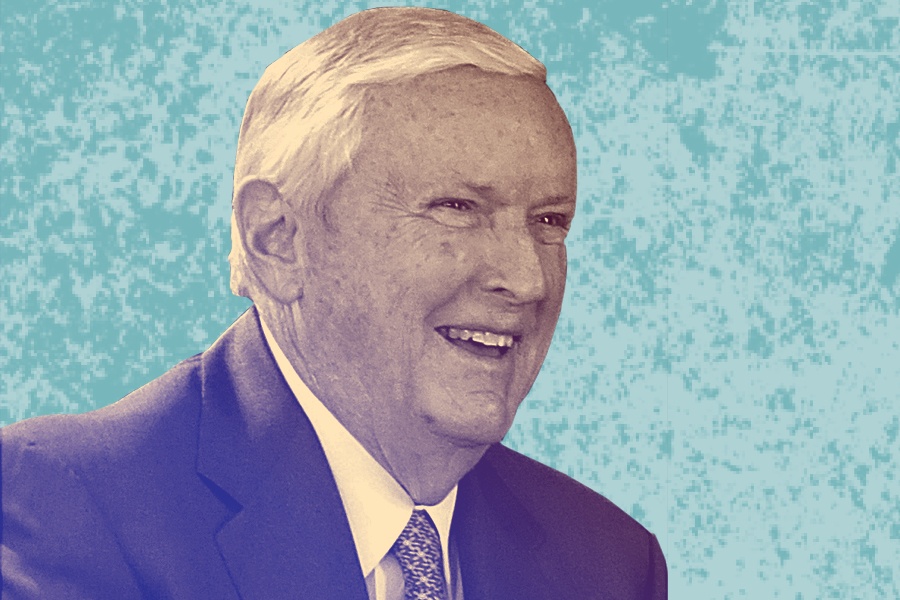 25. Jack Connors
FOUNDER AND CHAIRMAN, CAMP HARBOR VIEW
When city officials decided to establish a fund to help families affected by COVID-19, they turned yet again to the Hill Holliday founding partner — who as usual stepped up, agreeing to help lead the fund-raising effort and kicking in a million dollars of his own. It's just one more way the major philanthropic player, now in his mid-seventies, has put his clout behind supporting those in need.
FRIENDS IN HIGH PLACES: Everyone from Governor Baker to former presidential candidate Pete Buttigieg has benefited from Connors's largesse.
26. James Smith
FOUNDING PARTNER, SMITH, COSTELLO & CRAWFORD
When Smith, Costello & Crawford vaulted to the number-two spot among top-billing state lobbyists in 2018, the Globe wrote that it'd be "hard to envision Smith's firm, with five registered lobbyists in the state," overtaking leader ML Strategies "anytime soon." It happened the very next year.
FRIENDS IN HIGH PLACES: The former state representative from Lynn has a wide-ranging portfolio, but his company's recent growth has really come from cannabis businesses: Smith has some 30 weed operators as clients, making him the driving force behind the interests of a fast-growing, potentially billion-dollar industry.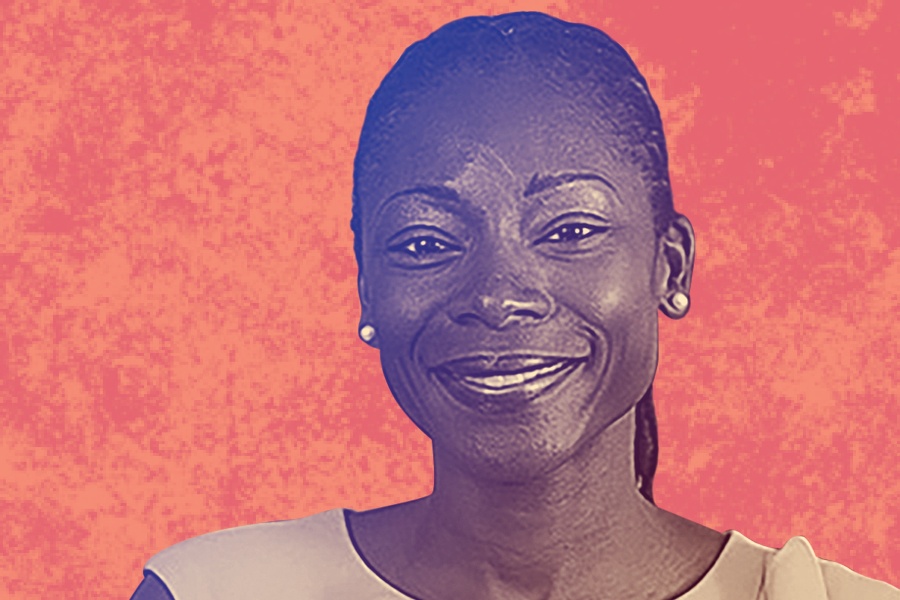 27. Myechia Minter-Jordan
PRESIDENT AND CEO, DENTAQUEST PARTNERSHIP FOR ORAL HEALTH ADVANCEMENT
After leading the Dimock Center through a major expansion while working to combat the opioid epidemic, Minter-Jordan is now heading up DentaQuest's national effort to improve oral health. At the same time, city insiders say she is more connected to Boston's leadership circles than ever, sitting on boards at organizations from the Boston Foundation to the Children's Museum.
WHAT'S NEXT: Barely settled in at DentaQuest, there's speculation that Minter-Jordan could eventually move to the top job at the Boston Foundation.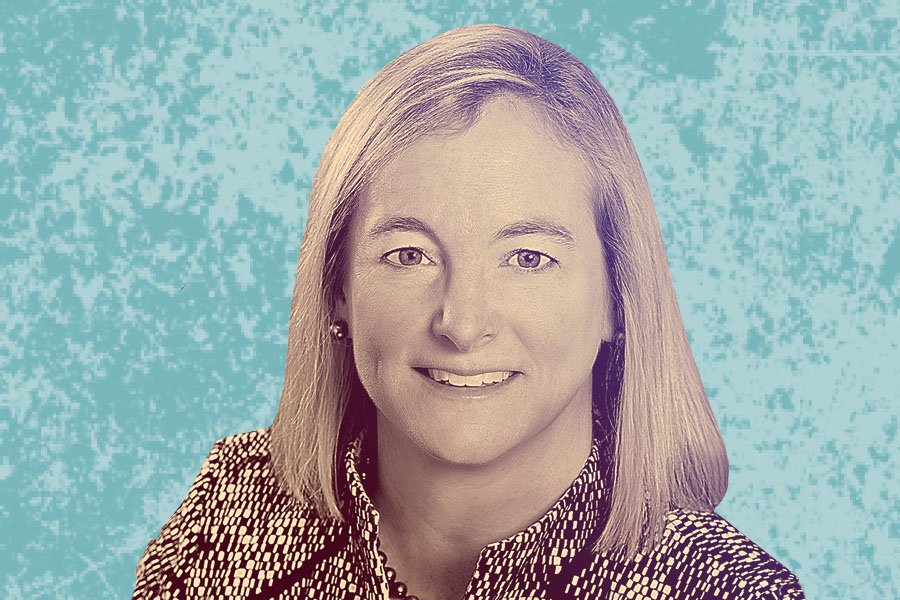 28. Marcy Reed
PRESIDENT, NATIONAL GRID MASSACHUSETTS
Keeping the lights on for the majority of the state during a pandemic-fueled at-home exile is power enough, if you'll pardon the pun. But Reed has expanded her sphere of influence by serving as chair of the Partnership, which aims to boost diversity in corporate Boston, among other high-profile board affiliations. In other words, "Marcy Reed is everywhere," says one well-connected Bostonian.
PERFORMANCE UNDER PRESSURE: Under Reed's direction, National Grid has suspended service disconnections and late-payment penalties during the COVID-19 crisis, ensuring its customers can safely stay where they belong: at home.
29. Thomas O'Brien
FOUNDING PARTNER, HYM INVESTMENT GROUP
Bulfinch Crossing. Boston Landing. NorthPoint. Oh, yeah — and an entirely new neighborhood on the Suffolk Downs site. In all, O'Brien is developing 18 million square feet in Greater Boston. That, along with his extensive civic and philanthropic work, has made him the biggest of the mighty earth-movers reshaping the city.
WHAT'S NEXT: A deal O'Brien struck in January with Boston's Building and Construction Trades Council suggests that the controversial Suffolk Downs development is really going to move forward.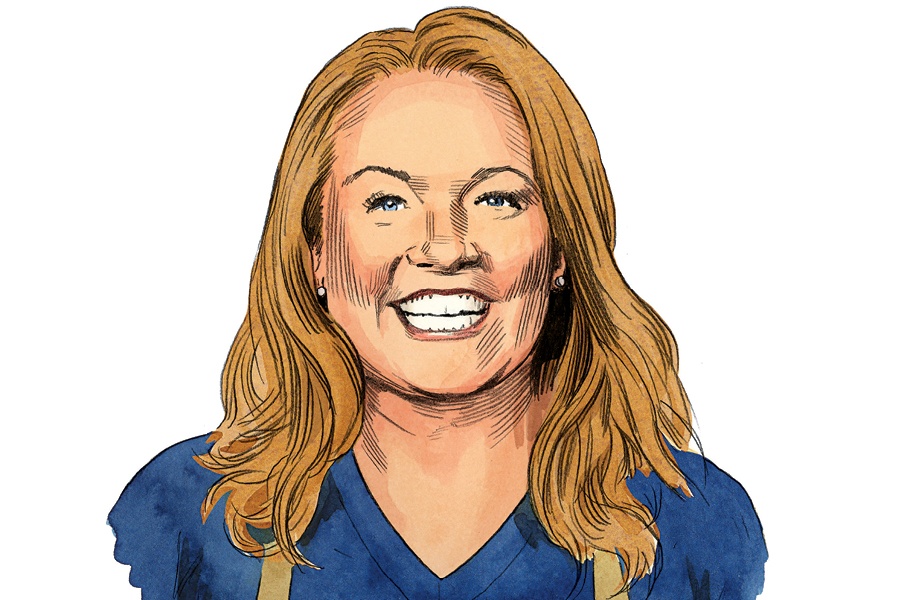 30. Tiffani Faison
RESTAURATEUR, BIG HEART HOSPITALITY
With the opening of her fourth Fenway-area hot spot, Orfano, last year, Faison cemented her reputation as Boston's buzziest restaurateur. The megastar chef employs 215 people, with plans to hire 50 more for two new concepts in the High Street Place food hall. All of that, of course, was before COVID-19 slammed restaurant doors shut this spring. But don't worry — she'll be back.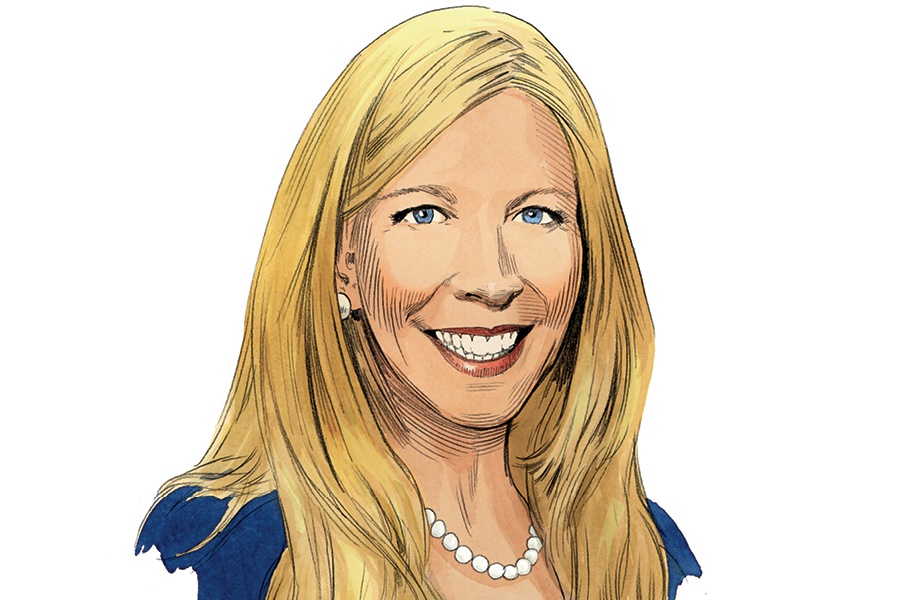 31. Sandy Edgerley
CHAIR, THE BOSTON FOUNDATION
Shaping the thinking of every policymaker in the region from her perch as chair of this influential charitable foundation, Edgerley is in charge of the biggest job search in town: replacing former president and CEO Paul Grogan. But that's just one item on her turbocharged to-do list: In 2018, Edgerley purchased the stuffy old Algonquin Club on Commonwealth Avenue in the Back Bay with the goal of transforming it into a fresh gathering place for the power brokers of tomorrow.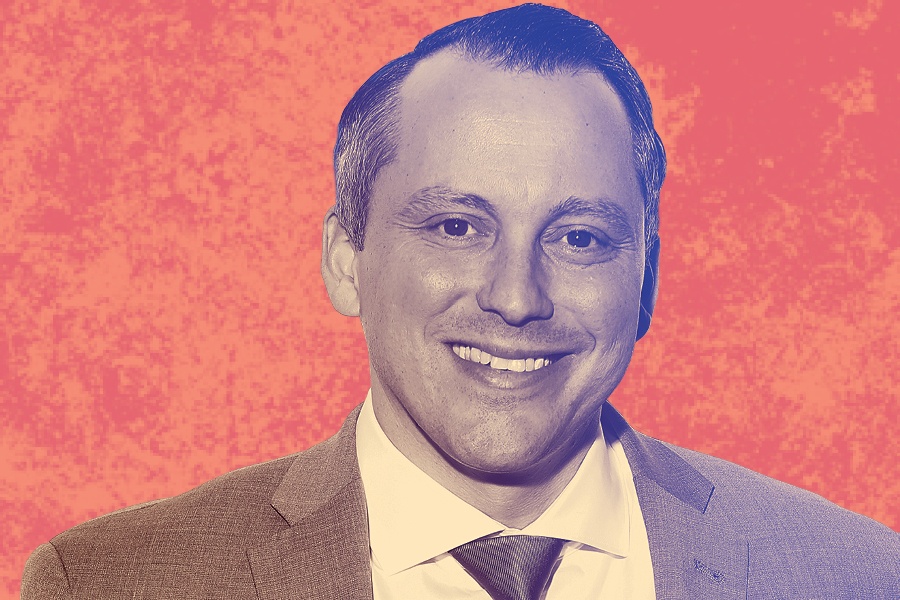 32. Aaron Michlewitz
CHAIR, MASSACHUSETTS HOUSE WAYS AND MEANS COMMITTEE
Enormously popular in his North End district, Michlewitz has taken the state's budget into his hands, along with the critical and contentious issue of improving transportation. At just 41 years old, he's increasingly mentioned as a future speaker — which of course means everybody wants to befriend him today, just in case.
PERFORMANCE UNDER PRESSURE: As the area's restaurants suffer due to the coronavirus lockdown, they at least know they have an ally in Michlewitz, who represents the eatery-dependent North End (see: his support of the bill to allow beer and wine with takeout and delivery).
33. Lisa Wieland
CEO, MASSACHUSETTS PORT AUTHORITY
As port director, Wieland emerged as a superstar for the way she oversaw growth at the Flynn Cruiseport and Conley Terminal — so it's not surprising that when Massport CEO Tom Glynn retired last year, she beat out more politically wired figures for his job. It's too early, observers say, to know whether she'll hold sway on the level of Glynn and other past Massport heads, but early signs suggest she's got the juice.
WHAT'S NEXT: Now approaching Terminal A: Expect a decision on whether Logan Airport will get its very own monorail system this year.
34. David Fialkow
COFOUNDER AND MANAGING DIRECTOR, GENERAL CATALYST
A friend of the governor and seeder of many a local business success story, Fialkow continues to expand his presence and philanthropy. And apparently his venture capital firm is seen as a safe port in the storm: In the midst of investment panic, General Catalyst just raised $2.3 billion for three funds.
SIDE GIG: In his spare time, Fialkow has managed to carve out a role as a successful documentary film producer, following up the Academy Award–winning Icarus with The Dissident, about murdered journalist Jamal Khashoggi.
35. Shawn Collins
EXECUTIVE DIRECTOR, CANNABIS CONTROL COMMISSION
The commissioners may get the public face time, says one cannabis industry insider, but Collins is the one deciding who gets to sell weed in Massachusetts, and how — which makes him the most important person in the potentially billion-dollar industry. Following stints with the state legislature and treasurer, Collins has helped shape nearly every aspect of legal marijuana's (admittedly slow) rollout, from ensuring equity to removing vaping products from shelves.
WHAT'S NEXT: To get pot shops up and running faster in Massachusetts, Collins wants green in the next state budget for nearly three dozen additional staffers.
36. Robert Coughlin
PRESIDENT AND CEO, MASSACHUSETTS BIOTECHNOLOGY COUNCIL
Over the past decade, Coughlin has helmed this 1,300-member-strong trade group for one of the state's most important industries. It became even more vital this March, when the MassBio honcho stood alongside Governor Baker at a press conference to announce a Life Sciences Emergency SupplyHub that connects donors of desperately needed equipment with healthcare facilities fighting COVID-19 across the state.
FRIENDS IN HIGH PLACES: When Coughlin stepped up and launched the donation network, nearly 200 companies answered the call within the first 24 hours, interested in donating masks, goggles, and protective suits.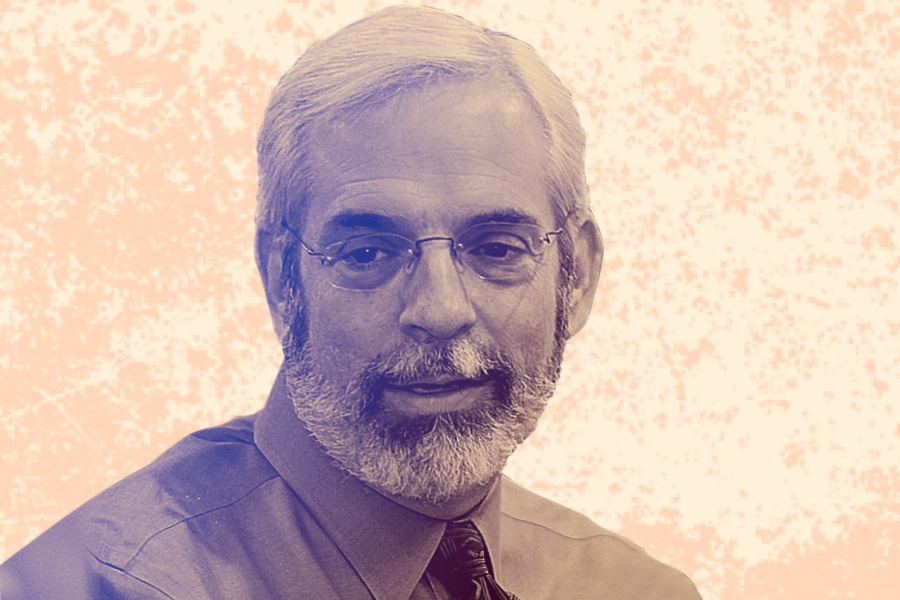 37. Andrew Dreyfus
PRESIDENT AND CEO, BLUE CROSS BLUE SHIELD OF MASSACHUSETTS
The planned merger of Harvard Pilgrim and Tufts threatens to reduce the outsize role of Blue Cross Blue Shield in Massachusetts healthcare, but Dreyfus remains one of the loudest voices when it comes to prices, policy, and service. His attempt to shift from fee-for-service to outcome-based healthcare payments, meanwhile, is being watched closely by insurance companies the world over.
PERFORMANCE UNDER PRESSURE: Dreyfus responded quickly to the pandemic — okaying early refills, for example, so people could stock up on their medications — causing other -insurers and providers to follow his lead.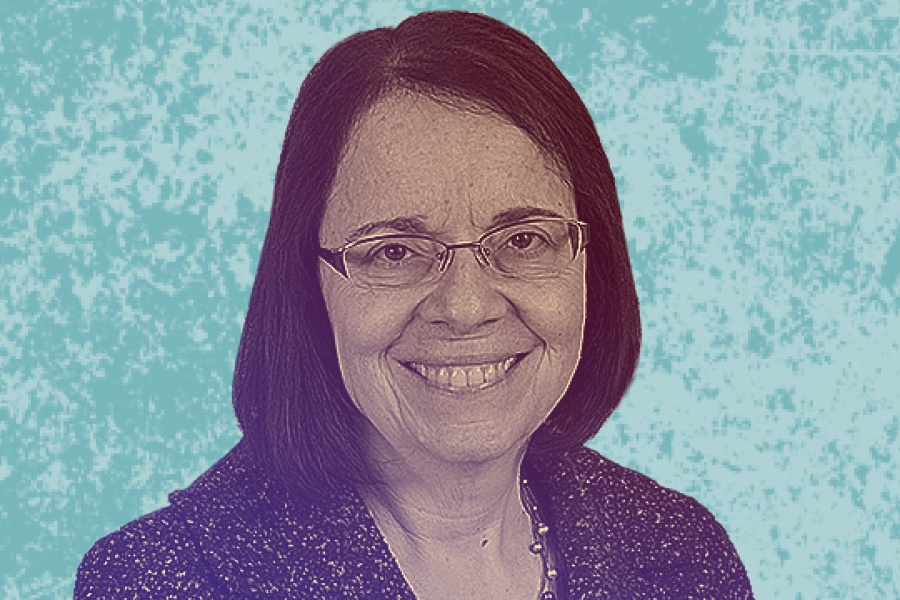 38. Anne Klibanski
PRESIDENT AND CEO, MASS GENERAL BRIGHAM
When Klibanski was named interim president of Partners HealthCare in February 2019, many saw her as a short-term caretaker. Since her position became permanent last June, she's proven anything but (see: her decision to rebrand the entire company as Mass General Brigham).
PERFORMANCE UNDER PRESSURE: Klibanski has found herself at the very epicenter of the state's coronavirus response — not only as its largest hospital network, but also as its largest private employer. One proactive move: turning the fourth floor of Spaulding Hospital in Cambridge into a COVID-19 recovery center to free up space for new patients at MGH and Brigham and Women's.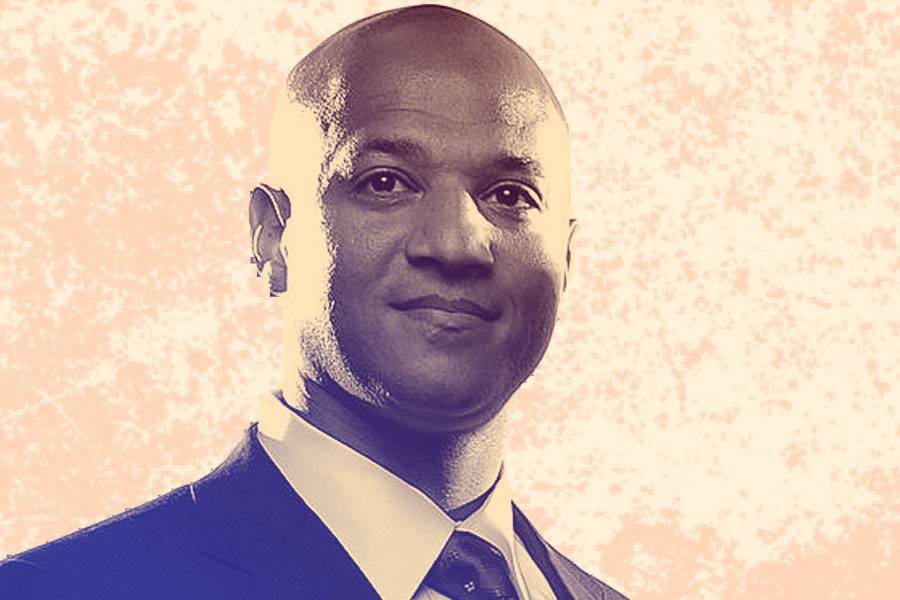 39. John Barros
CHIEF OF ECONOMIC DEVELOPMENT, CITY OF BOSTON
The new buildings and businesses all over Boston are evidence aplenty of Barros's influence on the city as Mayor Walsh's top economic development guy since day one. Now he's the person who suddenly needs to get us through a financial crisis, and shape our recovery afterward.
WHAT'S NEXT: Building a future with opportunities for everyone: Barros is currently the point person for increasing the number of contracts that Boston awards to minority-owned businesses.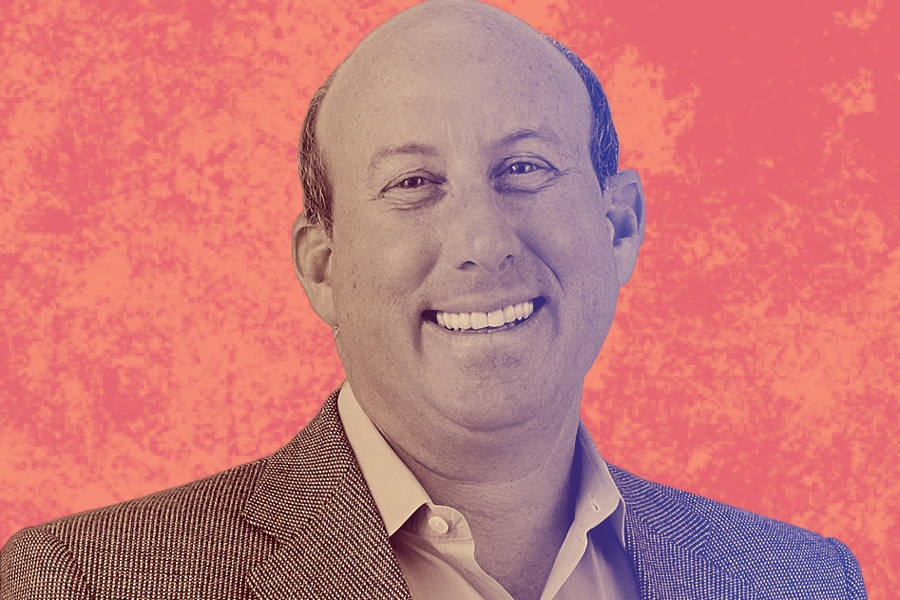 40. Jeffrey Leiden
EXECUTIVE CHAIRMAN, VERTEX PHARMACEUTICALS
The Vertex bigwig may be stepping down as CEO of the company he's led since 2012, but that doesn't mean his influence in Boston is waning: It was Leiden who reportedly "hatched a plan" for a fund to help families affected by coronavirus during a phone call with Mayor Walsh, according to the Globe.
SIDE GIG: Exporting a career's worth of expertise as a member of the Boston Children's Scientific Advisory Board and Governor Baker's STEM Advisory Council — and, beginning next year, in his new role as chairman of the Massachusetts Competitive Partnership.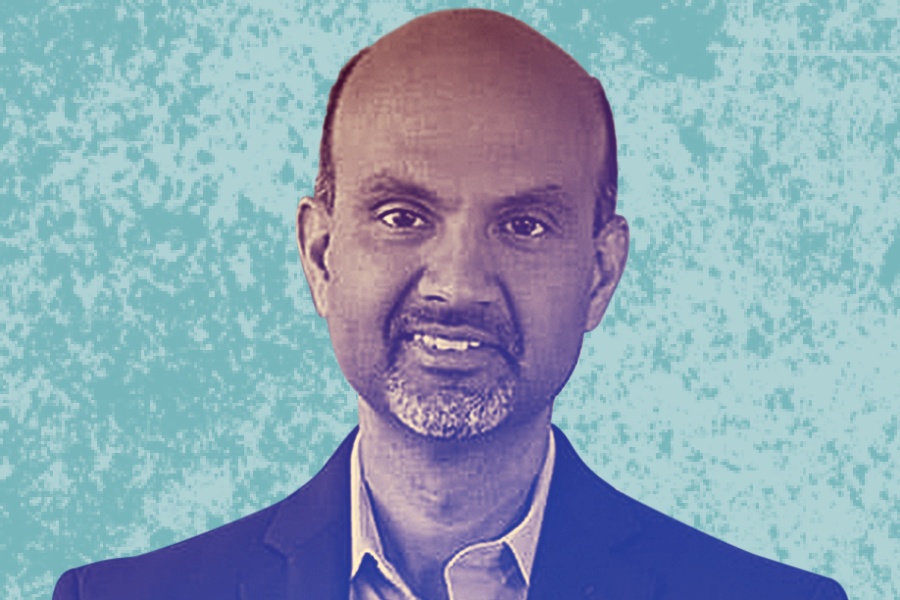 41. Mohamad Ali
CEO, IDG
Want to know how valuable an asset Ali is? When he left the data-protection company Carbonite last year, its stock dropped 25 percent. Ali is now trying to replicate his success there with the data and media giant IDG while maintaining his active role in Boston's tech and business world.
SIDE GIG: Making sure local media stays strong at a time when we all need it most: Ali recently expanded his civic presence by joining the WGBH board of trustees.
42. Jill Shah
PRESIDENT, SHAH FAMILY FOUNDATION
Wayfair may still be weathering the fallout from the economic catastrophe caused by the pandemic, but the charitable fund established by cofounder Niraj Shah and his wife, Jill, in 2017 continues to thrive under her guidance. And Jill has put most of the money to work right in Boston, such as her efforts to make school meals healthier via My Way Café.
PERFORMANCE UNDER PRESSURE: When Mayor Walsh announced plans for a fund to support Bostonians affected by coronavirus in March, the Shah Family Foundation was among the first funders to step up.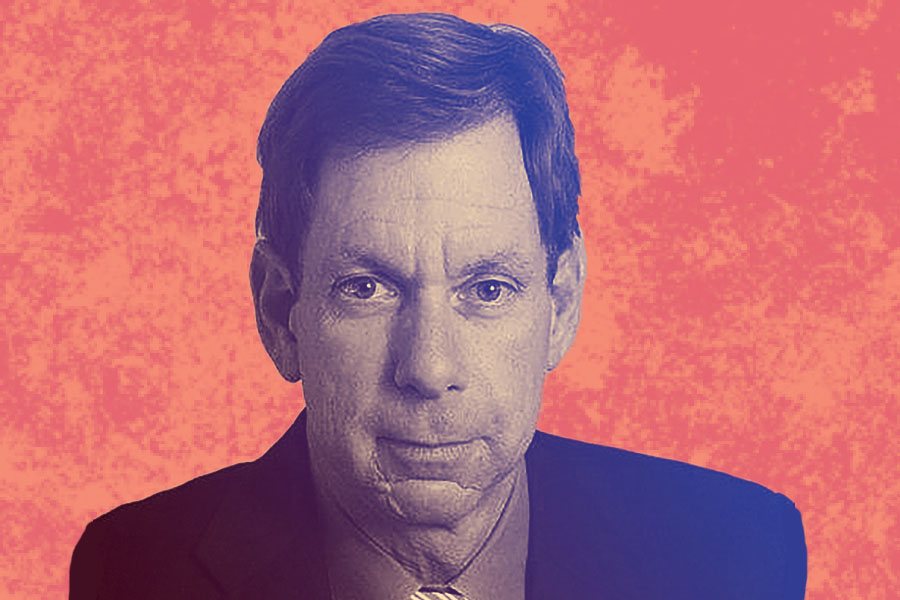 43. Brian McGrory
EDITOR, THE BOSTON GLOBE
Like most in this country, Boston's dominant daily was slow to grasp the magnitude of the coronavirus story. But a deeply reported March 10 story with six bylines, on the Biogen conference that infected roughly half of its 175 attendees at the Marriott Long Wharf, announced that McGrory was unleashing the full-scale, flood-the-zone coverage the Globe does best. The subsequent print and online content has served as a powerful reminder that the region relies heavily on McGrory and his team for information, understanding, and even comfort.
WHAT'S NEXT: A new collaboration McGrory forged with Boston University's College of Communication is a win-win, promising to help spark new ideas and develop new journalists at the same time.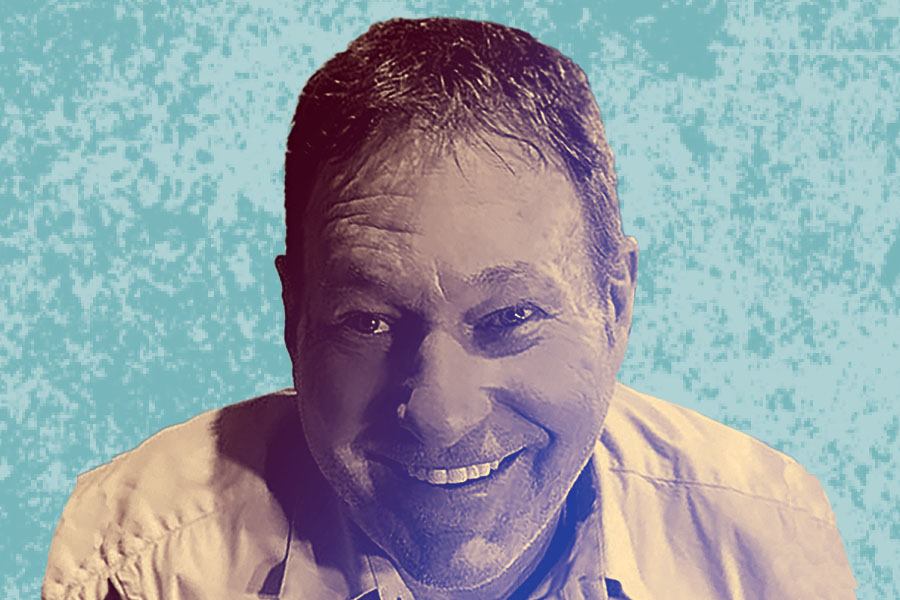 44. Ed Kane
CEO, BIG NIGHT ENTERTAINMENT GROUP
Boston never had much of an after-hours scene — until, that is, this fun-loving nightlife impresario gave buttoned-up city dwellers plenty of reasons to let their hair down. In just the past few years alone, he's opened the Grand in the Seaport, Versus in Downtown Crossing, Mémoire in the Encore, and Guy's Tequila Cocina at the Hub on Causeway — all distinct and trendy enough that Paper magazine recently asked, unironically, "Is Boston the new Vegas?" If so, Kane is a big reason why.
WHAT'S NEXT: Proving that staying trendy requires staying nimble, Kane's European bistro off the Common, Explorateur, will soon be replaced by two new Guy Fieri restaurants.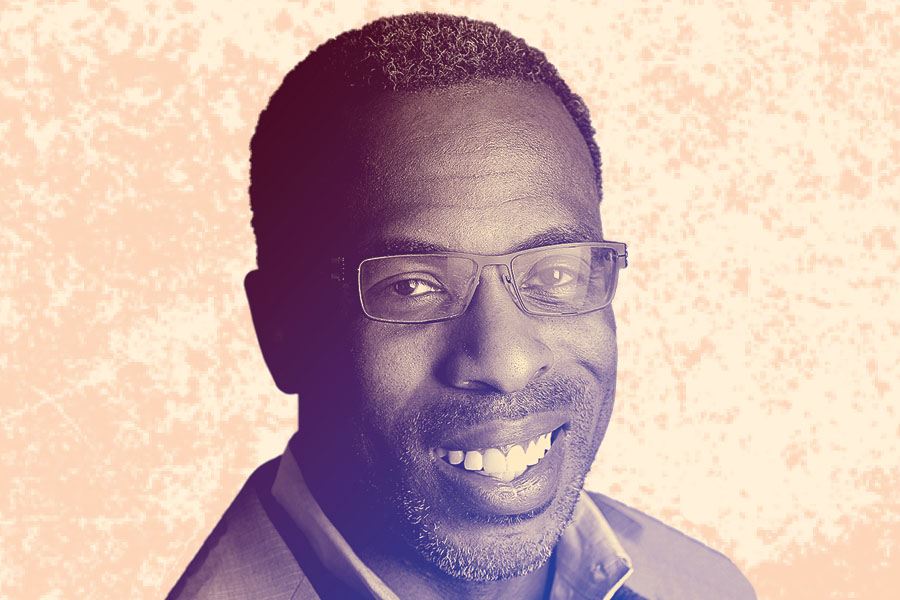 45. Corey Thomas
CHAIRMAN AND CEO, RAPID7
A charismatic leader in the sizzling-hot field of cybersecurity, Thomas keeps growing in stature around Boston — no surprise given that his company's secure remote work systems now power half the Fortune 100. He's frequently cited by city insiders as a key voice at many tables, whether the topic is business, technology, or increasing diversity in both. Adding to the many organizations to which he belongs, last year he joined the board of directors of the state's largest tech association, the Massachusetts High Technology Council.
WHAT'S NEXT: After moving Rapid7 to the Hub on Causeway last year, Thomas has already announced plans to expand his space and workforce — and that was before the coronavirus pandemic increased demand for his product.
46. Kimberly Sherman Stamler
PRESIDENT, RELATED BEAL
Big developers have always had clout in Boston, and they have always been, and remain, almost all male. That's why, in a city increasingly filled with powerful women, insiders say that Sherman Stamler is fast becoming one of the most important. In addition to heading one of the area's premier development companies, she sits on the board of the Federal Reserve Bank of Boston, and is involved in almost every local business and civic organization you can think of.
WHAT'S NEXT: Last year Sherman Stamler outbid competitors to purchase 6.5 acres surrounding the old Gillette headquarters, with plans for more than a million square feet of new housing, office, and research space there — further cementing her place in the development world.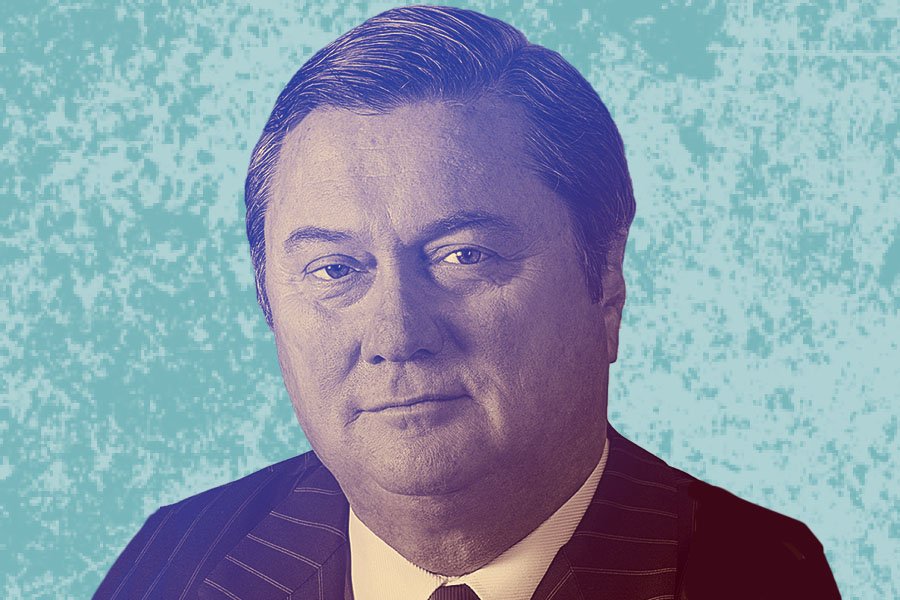 47. Robert Reynolds
PRESIDENT AND CEO, PUTNAM INVESTMENTS, AND CHAIR, MASSACHUSETTS COMPETITIVE PARTNERSHIP
Just four years ago, this magazine called the Massachusetts Competitive Partnership (MACP) a "shadow group." Since then, Reynolds has hired former state economic development secretary Jay Ash — not someone known for keeping a low profile — as CEO, and publicly inserted the nonprofit into public debates on climate change, transportation, diversity, and the arts. The result: growing influence both in the back rooms of power and the public sphere when it comes to addressing the state's biggest issues.
FRIENDS IN HIGH PLACES: MACP's leadership roster reads like a who's who of Boston bigwigs, from John Fish (#8) to Abigail Johnson (#10).
48. Brian Golden
DIRECTOR, BOSTON PLANNING AND DEVELOPMENT AGENCY
After falling just short of scoring the coveted Massport CEO job, Golden will have to settle for continuing to shape some 10 million square feet of development in Boston every year. Part of that enormous responsibility includes ensuring the newest skyline additions don't exacerbate the effects of climate change: To that end, Golden recently adopted design guidelines to help protect the city from catastrophic coastal flooding. Now he just needs to find a way to get all the construction he's approved back on track after the coronavirus shutdown.
WHAT'S NEXT: It'll be a busy second half of the year for Golden, whose 2020 initiatives include devising a long-term strategic plan for Charlestown, rezoning Western Avenue in Allston-Brighton, and finding ways to add affordable housing everywhere.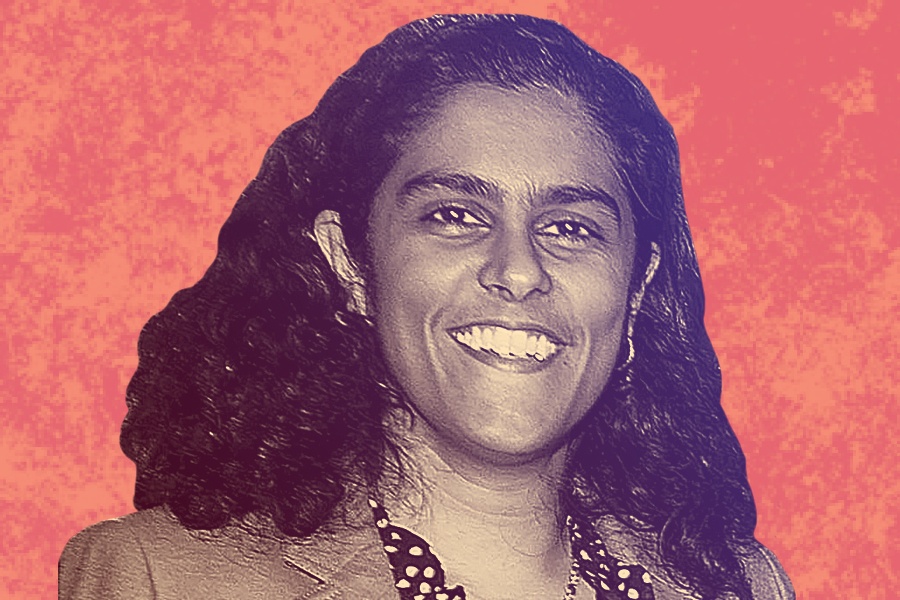 49. Meghna Chakrabarti
HOST, ON POINT
Since becoming host of the WBUR-produced On Point, Chakrabarti has demonstrated that a live national call-in radio show can indeed feel relevant in a podcast world. Then came social distancing, and she became something else: a point of communal connection in shared separation. On a March day, as Chakrabarti interviewed former Surgeon General Vivek Murthy about the dangers of loneliness and isolation, it felt like she was providing the solution at the same time. On Point airs on more than 290 NPR stations, but her connection to Boston remains integral to the show.
SIDE GIG: Yes, Chakrabarti still hosts the Modern Love podcast, based on the New York Times column; no, she is not in the recently released Amazon Prime TV show adapted from it.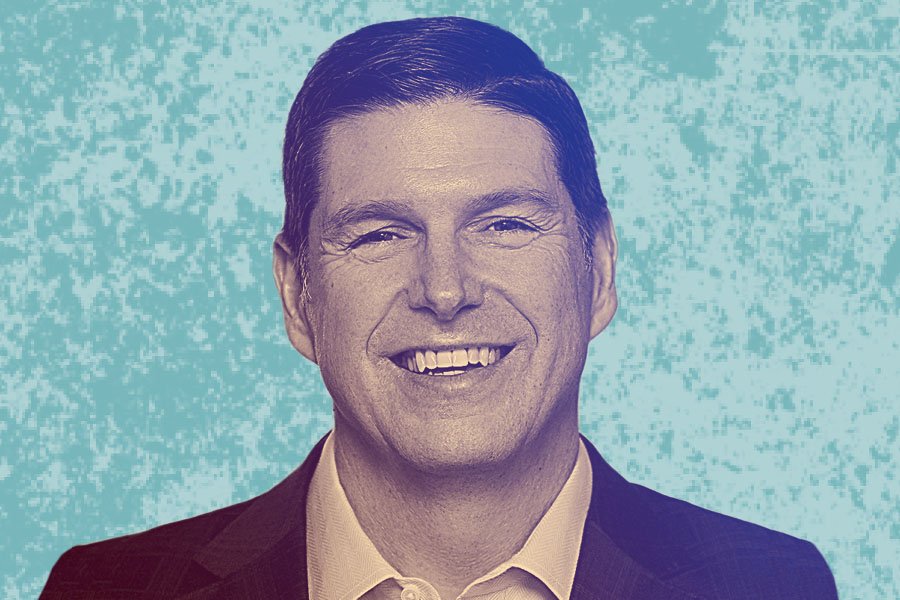 50. Roger Crandall
CHAIRMAN, PRESIDENT, AND CEO, MASSACHUSETTS MUTUAL LIFE INSURANCE COMPANY
As the Springfield-based insurance giant builds up its Boston presence, Crandall has shown he's eager not just to join the city's power circles, but to lead them. At a recent breakfast meeting of the conservative Associated Industries of Massachusetts, for example, he implored business leaders to actively advocate for housing, education, transportation, and antipoverty programs in the state.
WHAT'S NEXT: What Crandall wants most is an east–west rail link between his two employee centers in Springfield and Boston. Don't bet against him making it happen.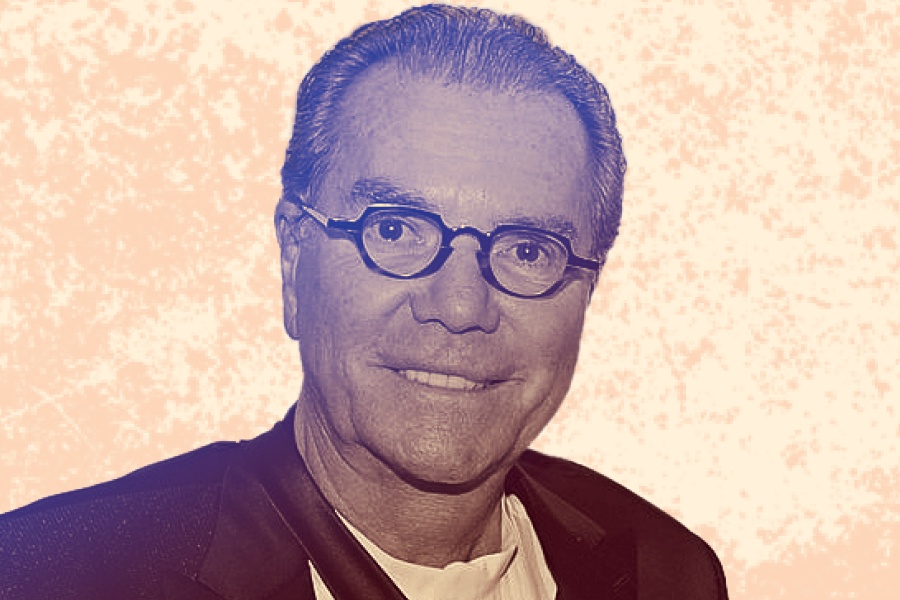 51. Herb Chambers
OWNER AND PRESIDENT, THE HERB CHAMBERS COMPANIES
Sadly, his near-legendary annual Boston Marathon fundraising parties — plural, three of them — were postponed this year. But never fear: The billionaire auto dealer continues to maintain a busy public life in the city, while still running his renowned company and building the mega-boats that make him happy.
FRIENDS IN HIGH PLACES: Chambers recently purchased a 5,453-square-foot condo on the 59th floor of the swanky new One Dalton skyscraper — meaning he now has an even better view of the town with his fingerprints all over it.
52. Peter Slavin
PRESIDENT, MASSACHUSETTS GENERAL HOSPITAL
He runs the second-best hospital in the country, according to US News & World Report; is planning a billion-dollar expansion to what is already the state's busiest facility; and has been through crises before, including the marathon bombings. So the urgency registered when Slavin very publicly rang the alarm about the COVID-19 supply crisis, calling for everything from 3D-printed equipment to a "Manhattan Project" scale of national response.
FRIENDS IN HIGH PLACES: James Taylor donated $1 million to MGH's coronavirus response, and David Ortiz sent a video message thanking staffers there.
53. Andrea Campbell
CITY COUNCILOR
The Dorchester and Mattapan councilor ended her two-year stint as council president in January, but she's still grabbing headlines with her ramped-up criticism of the mayor. In the past six months she has called for an independent inspector general to provide City Hall oversight; demanded that Walsh improve the rate of city contracts awarded to minority-run businesses; and declared her education plan to be more comprehensive than Walsh's. Campbell even used the council's subpoena power to force the Boston Police Department to disclose racial data on pedestrian police stops.
WHAT'S NEXT: While most eyes have been on the mayoral ambitions of City Councilor Michelle Wu (#15), Campbell shouldn't be counted out as a formidable Walsh challenger next year.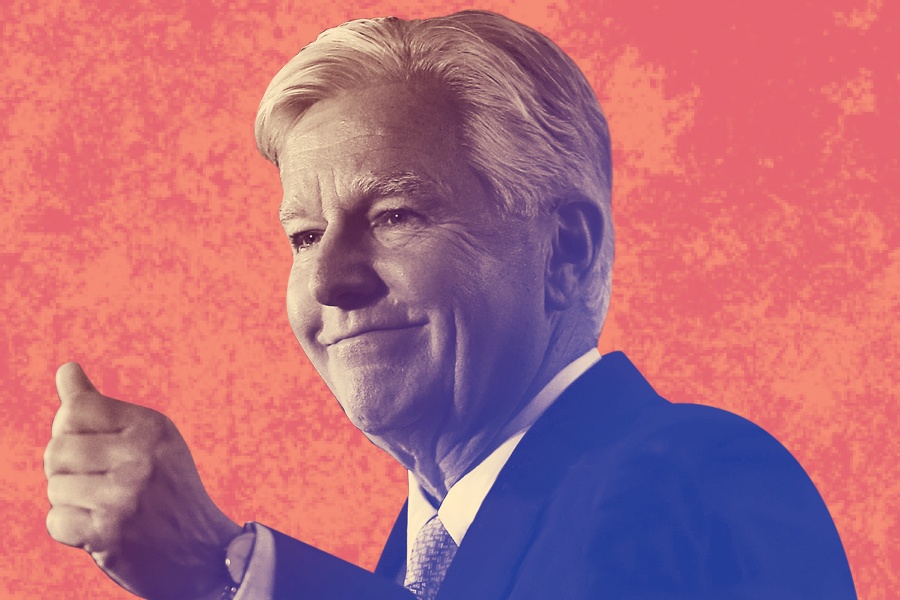 54. Marty Meehan
PRESIDENT, UNIVERSITY OF MASSACHUSETTS
When COVID-19 hit the Bay State, UMass's head honcho didn't hesitate to act, quickly transforming the system's 75,000 students into remote learners — and, most impressively, working with state agencies to graduate and credential 135 medical school students early so they could enter the fight. Before the public health emergency, however, Meehan was already flexing his proverbial muscles: He finally landed a new chancellor for the Boston campus, where he's also opened a new dorm; snatched up Mount Ida College in Newton; and stands to earn the university some $200 million from development of the Bayside Expo Center property.
FRIENDS IN HIGH PLACES: High above Beacon Street, Meehan hosts the local elite at the UMass Club, from the governor to CEOs such as Putnam's Robert Reynolds (#47).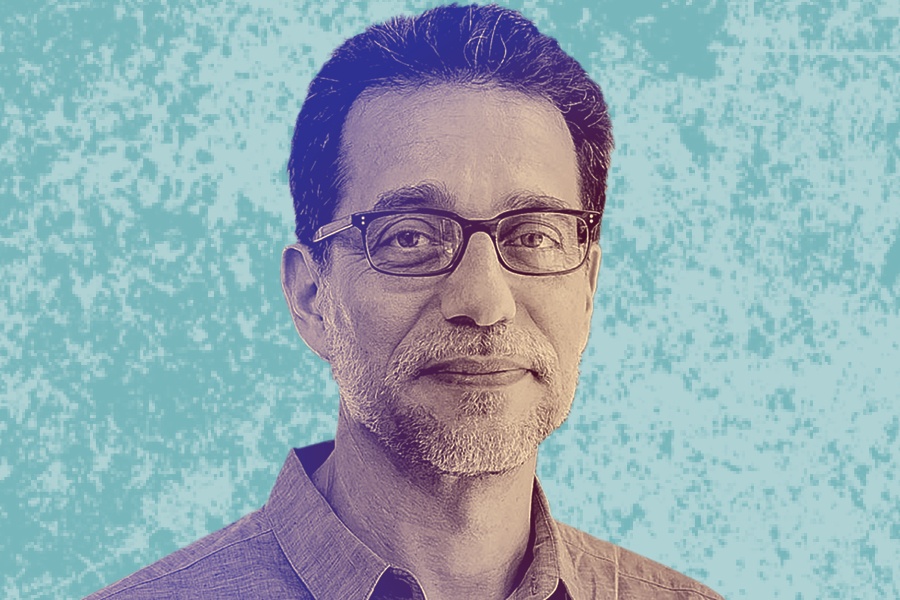 55. Joel Sklar
PRESIDENT AND PRINCIPAL, SAMUELS & ASSOCIATES
Don't call it Landmark Center anymore, let alone the Sears building — soon the growing complex will be the home of life sciences labs, thanks to Sklar's latest redevelopment in the Fenway neighborhood. That's just one of the projects through which Sklar and Samuels & Associates are changing not just the way Boston looks, but the way it functions.
SIDE GIG: As chair of the Boston Main Streets Foundation, Sklar has raised money to fund everything from a Little Free Library network in Ashmont to a scavenger hunt that brings people into small businesses in Jamaica Plain.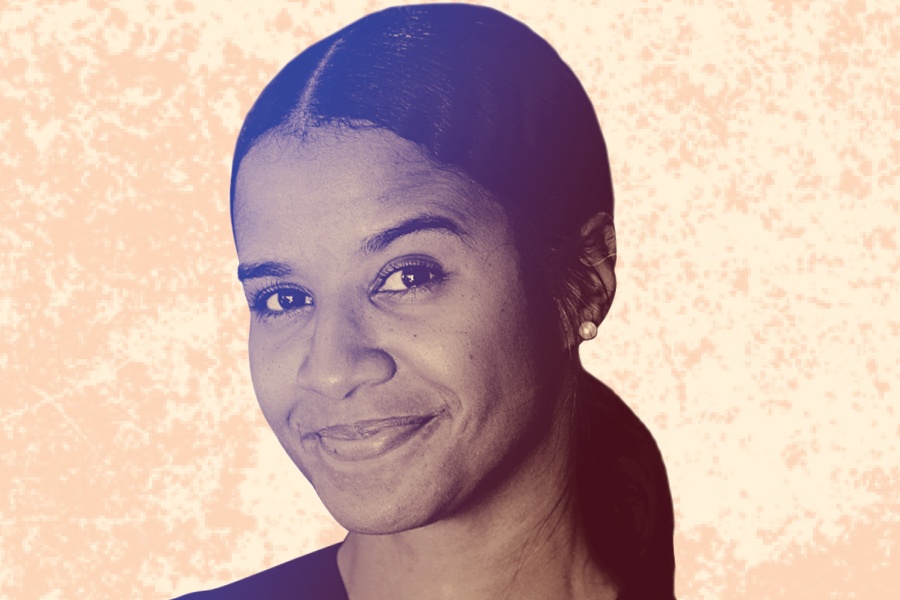 56. Jody Rose
PRESIDENT, NEW ENGLAND VENTURE CAPITAL ASSOCIATION
Working to change the area's VC culture from within isn't easy, but in her role as president of NEVCA, Rose is slowly disrupting the old-money, old-rules boys' club: Half of the trade association's board, in fact, is now female. On Beacon Hill, meanwhile, Rose has become a key advocate for transportation investment, immigration reform, and net neutrality, among other "innovation-friendly" policies.
FRIENDS IN HIGH PLACES: Last year, Governor Baker named Rose to his Economic Development Planning Council; this year, his Tech Talent Diversity Initiative gave a $375,000 grant to her Hack.Diversity program.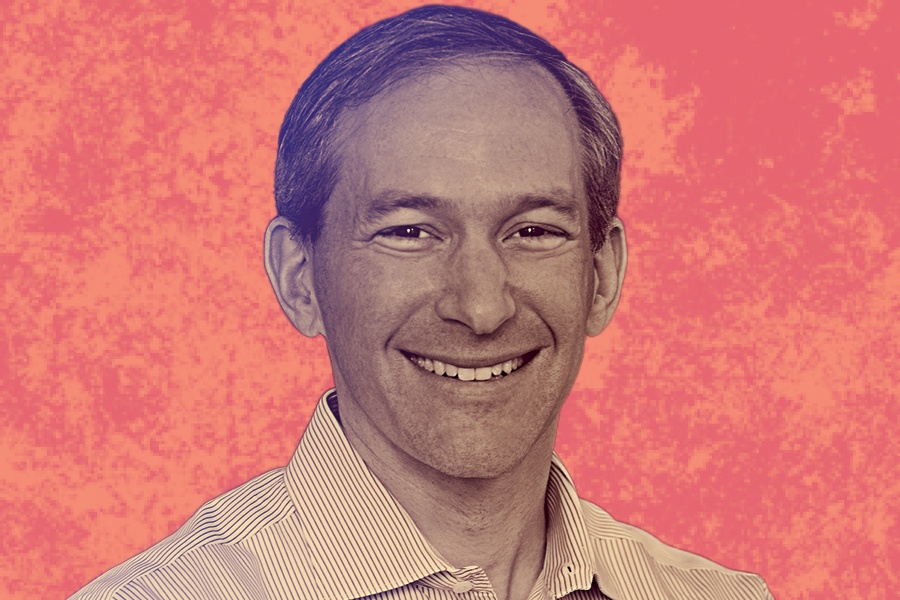 57. Jeff Bussgang
GENERAL PARTNER, FLYBRIDGE CAPITAL PARTNERS
Bussgang's latest project — a fund dedicated to startups by recent Harvard graduates — is just one example of how this Boston-area native keeps trying to pull local business and technology prodigies up the successful ladder he's climbed. Meanwhile, the progressive business organization he cofounded, Alliance for Business Leadership (ABL), continues to hold sway on Beacon Hill.
FRIENDS IN HIGH PLACES: The former president of Bussgang's organization, Jesse Mermell, just might be headed to Washington to replace Joe Kennedy (#21) as the representative of Massachusetts' 4th District.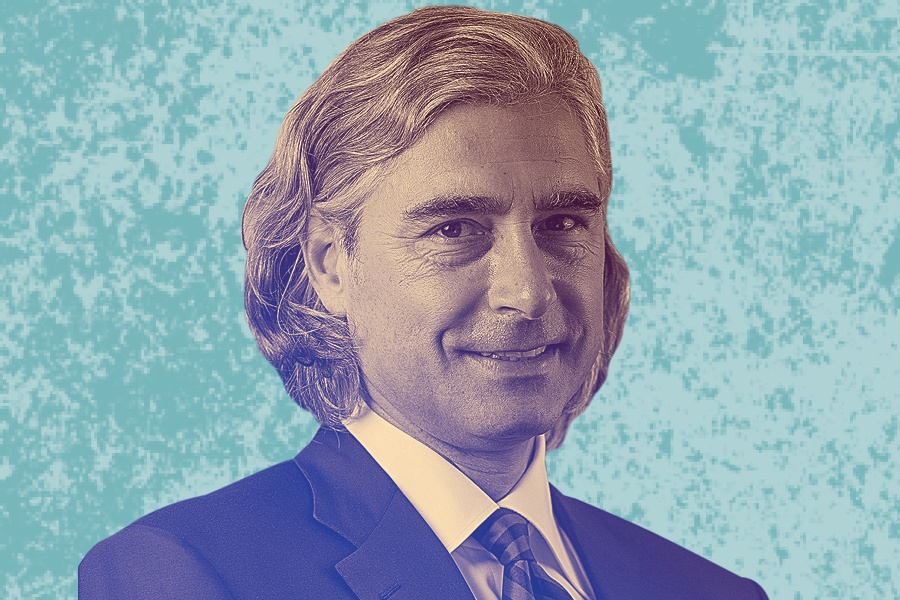 58. Peter Palandjian
CEO, INTERCONTINENTAL REAL ESTATE
To the out-of-town press, he may just be vampire slayer Eliza Dushku's "real estate magnate beau," but in Boston, the former tennis pro who took over his father's real estate company is a celebrity in his own right. Under his stewardship, Intercontinental has been expanding like gangbusters, with recent purchases of office buildings in Chicago and Seattle, a luxury apartment tower near Dallas, and, of course, a highly anticipated dual-hotel development on Boston's waterfront.
WHAT'S NEXT: Plenty more gossip-page headlines following the birth of the married couple's first child last August.
59. Diane Hessan
CEO, SALIENT VENTURES
"It's hard to find an entrepreneur in Boston who hasn't been helped by Diane Hessan," Harvard Business School professor Len Schlesinger said in recognizing Hessan as the 2019 Business and Community Leader of the Year for her work investing in, consulting for, and connecting startup companies. But that's just just one way this tireless titan keeps her fingers on the pulse: Hessan is also chair of the market-research company C Space, which she founded more than two decades ago, and serves on too many high-profile boards to count.
SIDE GIG: Engaging the right side of her brain as a Globe editorial board member — and the founder of an a cappella group that sings about (what else?) business.
60. Jim Davis
CHAIRMAN, NEW BALANCE
The VP of the United States sometimes takes a special swing through town to check out this 77-year-old shoe billionaire's killer car collection. When Davis holds a groundbreaking, the governor and mayor show up and grab shovels. It's no wonder that he and his wife, Anna, remain one of Boston's premier power couples.
WHAT'S NEXT: After developing Boston Landing in Brighton, Davis has trained his sights on Methuen, where he's building a $33 million New Balance "factory of the future."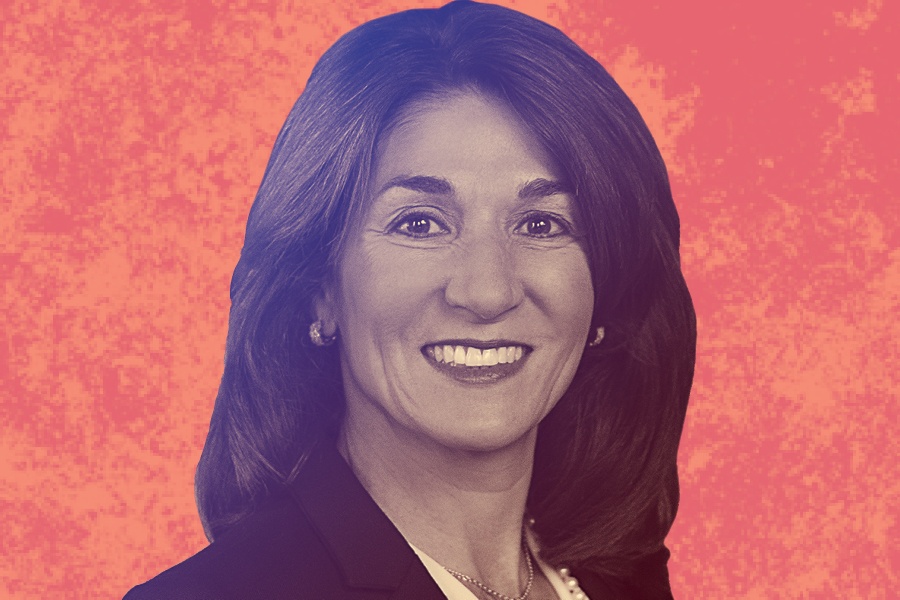 61. Karyn Polito
LIEUTENANT GOVERNOR
Polito is known to have visited all 351 Bay State municipalities — an impressive feat that's helped her gain allies and support throughout Massachusetts. She maintained her visibility at the beginning of the coronavirus pandemic, during which she attended openings of a testing center at Foxboro's Patriot Place and a field hospital at Worcester's DCU Center, and announced the bill to allow takeout beer and wine from restaurants.
WHAT'S NEXT: Maybe Baker really will run for that unprecedented third consecutive term, but if not, Polito is sitting on $1.7 million in campaign cash and tremendous goodwill around the state.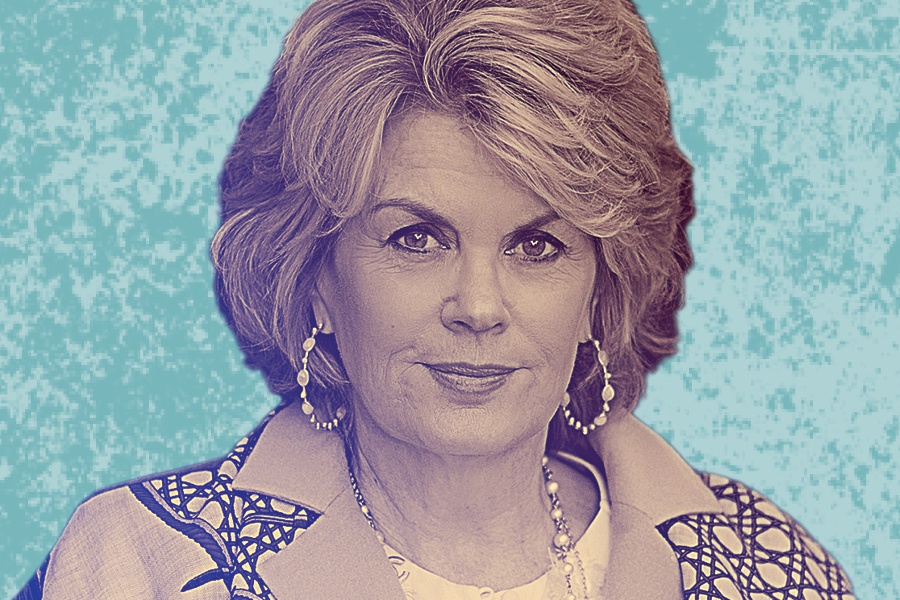 62. Anne Finucane
VICE CHAIRMAN, BANK OF AMERICA
She's one of the five most powerful women in banking, according to American Banker; the 39th most powerful woman in the world, according to Forbes; and possibly the next secretary of the Treasury, according to Axios. "Quite simply," said Victoria Reggie Kennedy when presenting Finucane with the Edward M. Kennedy Institute Award for Inspired Leadership this past October, "she gets things done, and big things at that."
PERFORMANCE UNDER PRESSURE: Despite the coronavirus shutdown, Finucane announced that Bank of America will not institute layoffs or job reductions in 2020, and pledged $250 million in small-business loans under the CARES Act.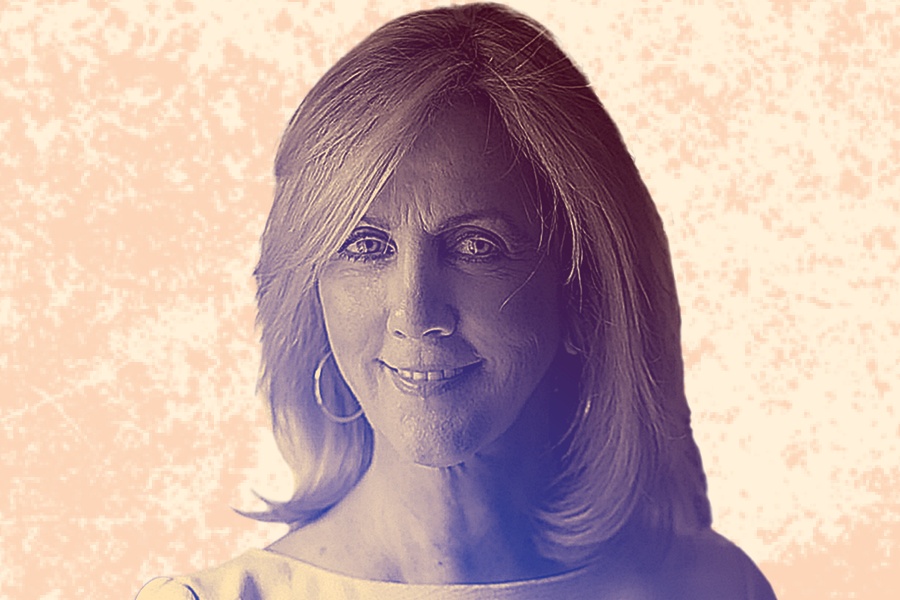 63. Tracy Campion
PRINCIPAL AND OWNER, CAMPION & COMPANY
A $14 million Comm. Ave. penthouse? A five-floor Beacon Hill hideaway? Every single luxury condo at One Dalton? Campion has listed 'em all. With a jaw-dropping $1 billion in 2019 sales and an unparalleled knowledge of Boston's luxury market, the area's top-producing agent fields calls from luxury condo developers before shovels even hit the ground.
FRIENDS IN HIGH PLACES: Well, who do you think she's selling those penthouse suites to?
64. Sean O'Brien
PRESIDENT, TEAMSTERS LOCAL 25
From Walsh to Warren, Boston's political elite wouldn't dare skip Local 25's annual autism fundraising gala — after all, they know how instrumental O'Brien and his 12,000-member union have been in getting them elected. But O'Brien's reach continues to grow outside the region as well: He is running to succeed James Hoffa Jr. as president of the national Teamsters, putting him on track to become our most powerful labor leader in generations.
FRIENDS IN HIGH PLACES: O'Brien announced his union's endorsement of Joe Kennedy III (#21) for Senate the very day he jumped into the race — an obviously coordinated effort that showed how far things have come since the bitter 1960s feud between the Kennedy family and the Teamsters.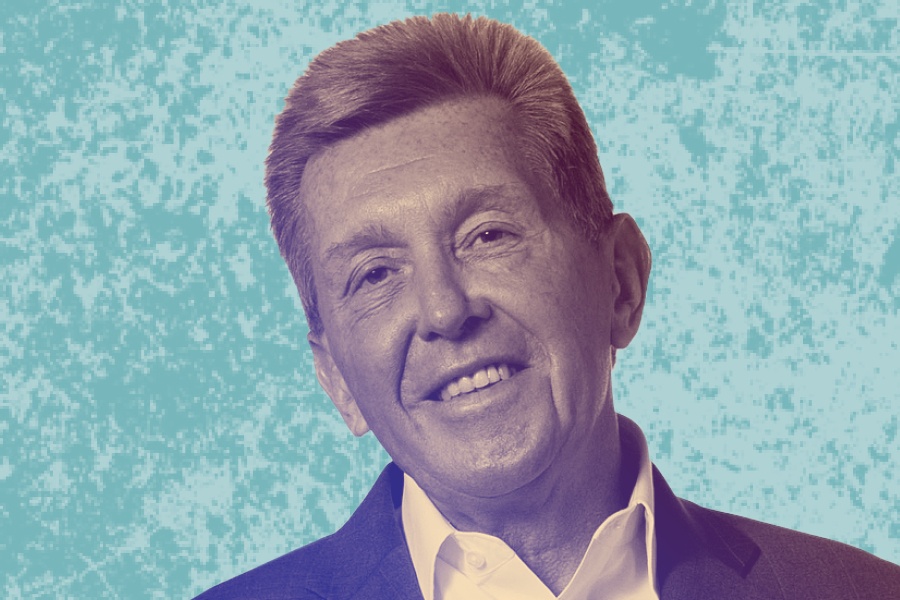 65. George Regan
OWNER, REGAN COMMUNICATIONS GROUP
Still expanding and modernizing his eponymous business after 36 years, Regan (whose firm represents this magazine) remains king of the PR world. He debuted a state-of-the-art digital studio division in February, which came a year after rolling out a luxury division for his elite clients — quite a turn for a man who once confessed that his favorite place to eat was the Ninety Nine Restaurant & Pub. His real power, though, has always been his ability to steer bold-faced Bostonians' reputations through choppy waters, and there's still nobody better.
FRIENDS IN HIGH PLACES: Regan loves a party, and when he throws one — such as his most recent holiday bash, at Mystic Aquarium — you'll find many of Boston's most powerful in attendance.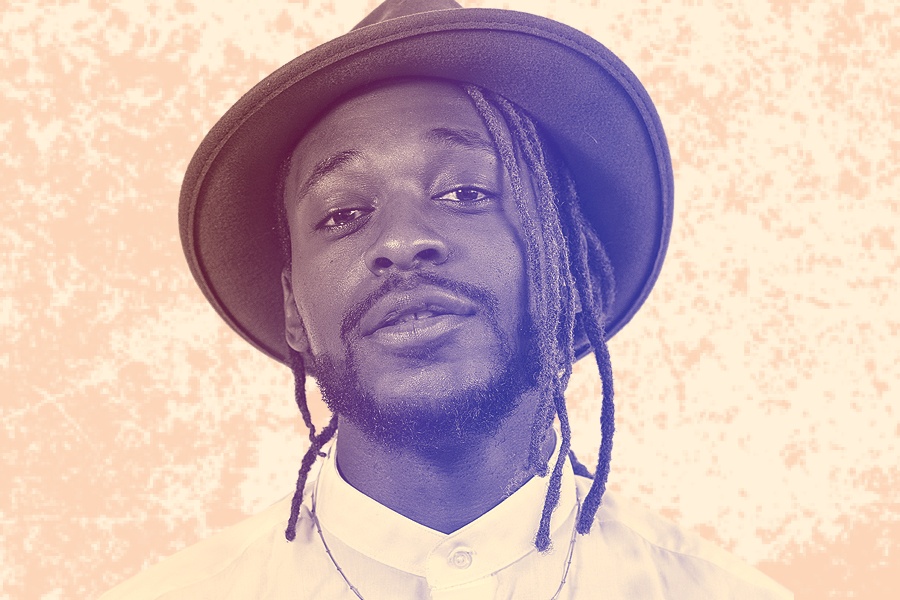 66. Cliff Notez
MULTIMEDIA ARTIST
There is no surer sign of Boston's cultural melding than the ubiquity of Cliff Notez. He gives local artists a platform through his HipStory production company; helped educate teens about new media at the ICA; and held his 2019 record release at the American Repertory Theater. He also protested the underrepresentation of local talent at Boston Calling last year with his own music festival, Boston Answering — which, of course, led to an invitation to perform on the big stage before the May jamboree was canceled.
SIDE GIG: Last year, Professor Cliff Notez taught hip-hop at Berklee College of Music.
67. Tim Ritchie
PRESIDENT, MUSEUM OF SCIENCE
Though the museum ultimately found its new leader 3,100 miles away in Silicon Valley, early signs suggest Ritchie will be as much an active Boston presence as his predecessor, Ioannis Miaoulis, who after 16 years took his talents south to Roger Williams University in Providence. Ritchie inherits an ambitious 10-year plan that includes major renovations and new permanent exhibits, but has also shown he's willing to chart his own course, indicating a desire to reduce or eliminate admission fees for students.
PERFORMANCE UNDER PRESSURE: In addition to putting the Museum of Science experience online in March, Ritchie collaborated with WGBH on a town-hall-style online forum to answer worried Bostonians' questions about coronavirus.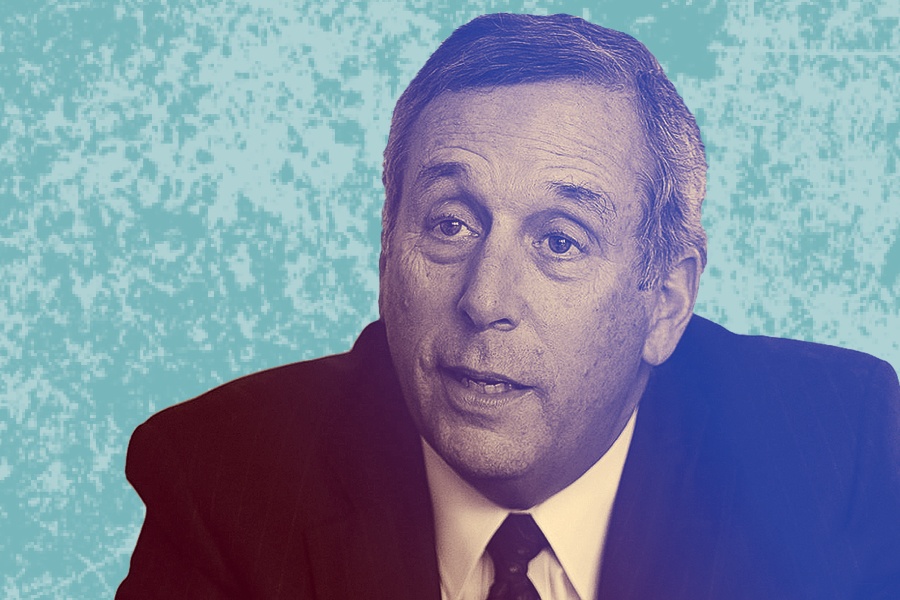 68. Larry Bacow
PRESIDENT, HARVARD UNIVERSITY
Since taking the job two years ago, the former Tufts president has learned that everything he does now means more, simply because it's Harvard. Admissions policies trigger headline-making court cases; investments are the focus of protests; and when you celebrate Sesame Street's 50th anniversary, Big Bird shows up to introduce you.
PERFORMANCE UNDER PRESSURE: Taking early steps to lean the country's greatest university into the COVID-19 emergency, Bacow announced he was transitioning to virtual classes on March 10; forged a research partnership with a Chinese company; and convinced Harvard Business School dean Nitin Nohria to stick around for an extra year to keep things running smoothly. Then Bacow and his wife contracted the illness.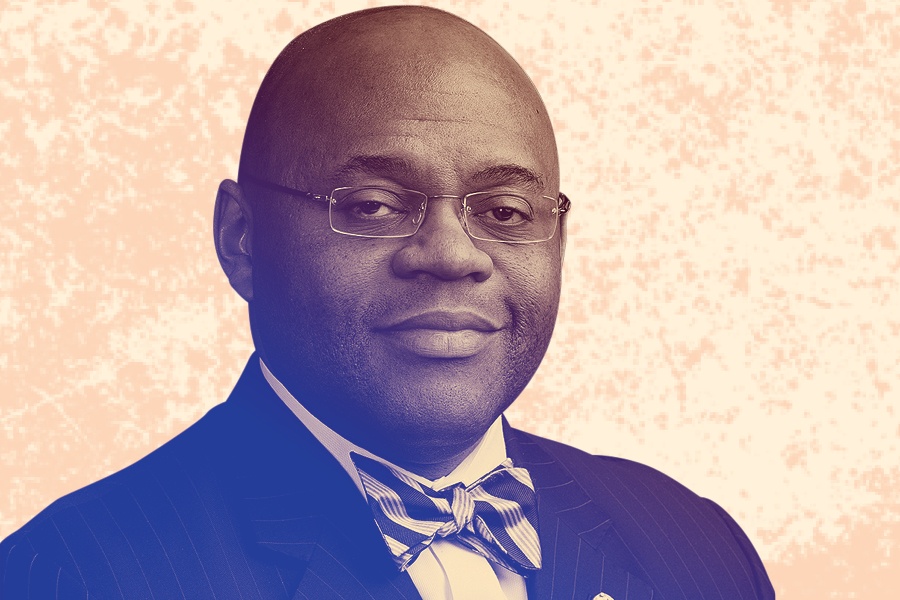 69. Mo Cowan
PRESIDENT, GLOBAL GOVERNMENT AFFAIRS AND POLICY, GE
Insiders say the former U.S. senator, who took over last year for Ann Klee as head of GE's Boston operations, can walk into any room in the state and get things done — and that's despite his busy schedule jetting to Washington, Davos, and Budapest for the company.
FRIENDS IN HIGH PLACES: A former ML Strategies lobbyist, burgeoning Twitter presence, and perennial name on the list, Cowan never seems to miss a high-powered function in Boston, and maintains a wide-ranging network throughout the city.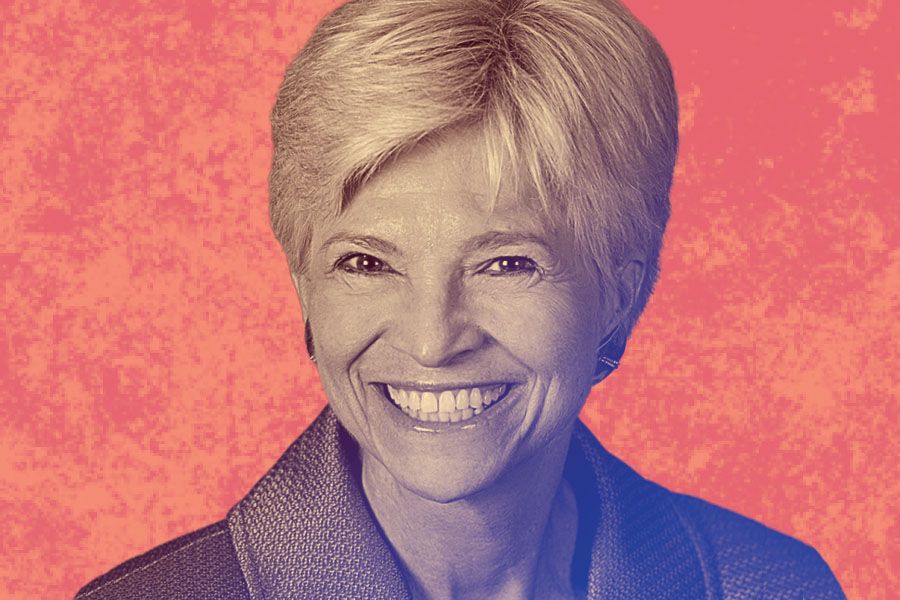 70. Sandra Fenwick
CEO, BOSTON CHILDREN'S HOSPITAL
Talk about influence: Fenwick is the person who gets Governor Baker to shave his head every year as part of Boston Children's $7 million fundraiser for cancer research. Beyond that, Fenwick has kept the 150-year-old institution ranked as the best children's hospital in the country every year since she took charge in 2013 — and at the forefront of cutting-edge research.
PERFORMANCE UNDER PRESSURE: An artificial intelligence program developed by Fenwick's in-house Innovation and Digital Health Accelerator became one of the first global trackers of the spread of COVID-19. And paradoxically, Boston Children's Precision Vaccines Program is working on ways to make potential vaccines more effective in elderly patients.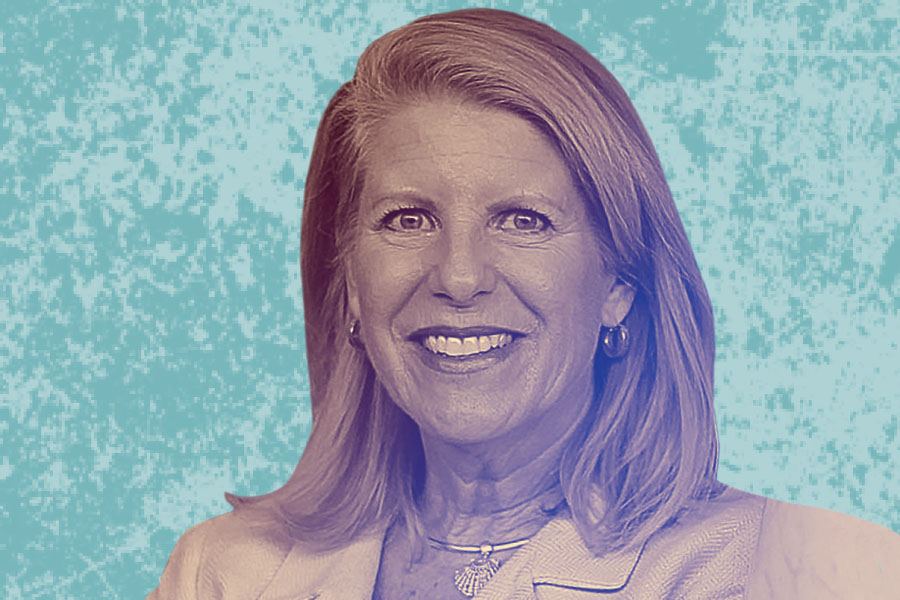 71. Vikki Spruill
PRESIDENT AND CEO, NEW ENGLAND AQUARIUM
The new steward of Central Wharf, and by extension the Boston waterfront, Spruill has proven unafraid to stand up to anyone — including developer Don Chiofaro over his planned redevelopment of the Boston Harbor Garage space. She's also working closely with the city and the state to help protect our oceanfront from the effects of climate change — and to connect us to the sea through creation of a "Blueway."
PERFORMANCE UNDER PRESSURE: Parents all over Greater Boston breathed a collective sigh of relief when Spruill directed staffers to deliver daily online activities and lessons to bored schoolchildren in the wake of the coronavirus pandemic. We can now make an octopus from a toilet-paper tube!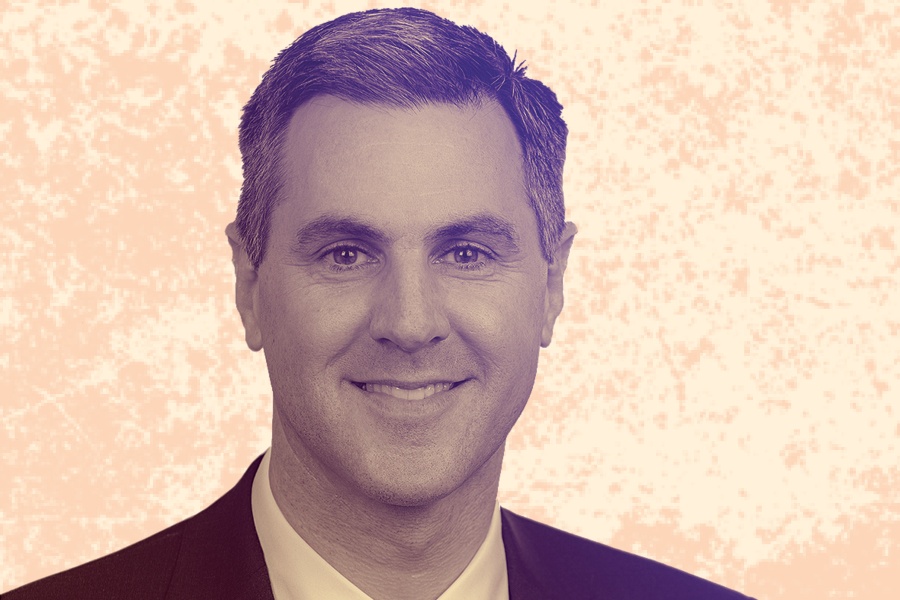 72. Joseph Lusardi
CEO, CURALEAF HOLDINGS
Did you ever think you'd read about a "publicly traded, vertically integrated, multi-state cannabis operator" — let alone one based in Wakefield? Truth is, Lusardi has built the country's biggest marijuana company through a very Boston path to power: Boston College; Liberty Mutual; Fidelity Investments; and finally connecting the right idea with the right people and the right financing at the right time.
PERFORMANCE UNDER PRESSURE: When Massachusetts and several other states designated Curaleaf's medical marijuana dispensaries as "essential businesses" that could remain open during the shutdown, Lusardi found his staffers on the front lines.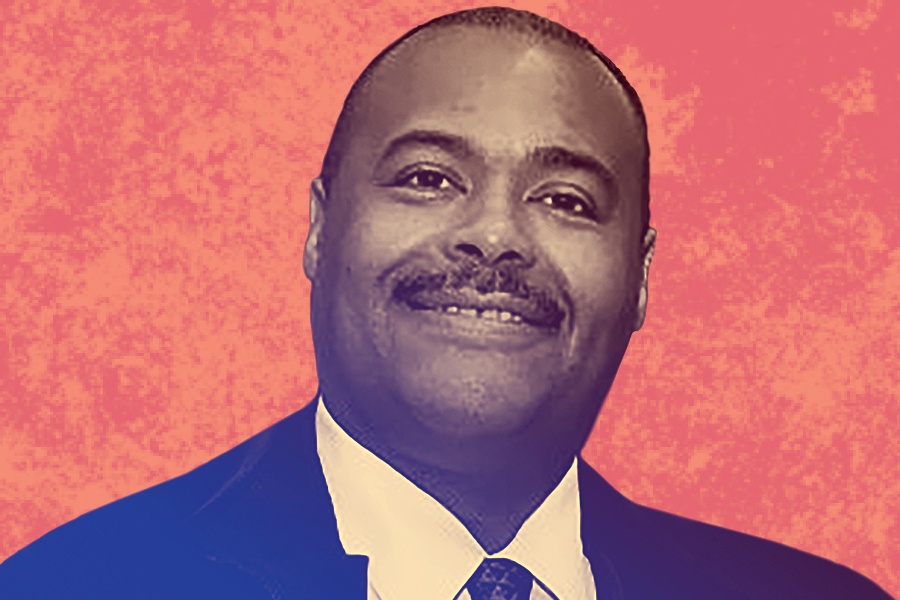 73. William Gross
COMMISSIONER, BOSTON POLICE DEPARTMENT
While Boston has had its share of law enforcement controversies over the years, Gross's hard-earned trust around the city ensures that none rise above a low simmer. Sworn in as the BPD's first African-American police commissioner less than two years ago, Gross has already overseen a significant drop in violent crime, and received a Courage and Conviction Award from local advocacy organization Mothers for Justice and Equality.
PERFORMANCE UNDER PRESSURE: Gross has plenty to worry about in keeping his own officers protected from coronavirus, but he also personally helped deliver 7,200 N95 protective masks to the city's 22 community health centers.
74. Colette Phillips
OWNER, COLETTE PHILLIPS COMMUNICATIONS
She's the undisputed queen bee of diversity in Boston, and every year her drive and ability to bring people together only seem to grow. Thanks to Phillips's Get Konnected events, now in their 12th year, the PR maven keeps expanding her signature lists of Bostonians who are leading the way when it comes to inclusion. Most recently, she crowned the city's top 25 LGBTQ+ people of color and Boston's Woke White Women.
SIDE GIG: Phillips is also bringing diversity to local taste buds with her annual A Taste of Ethnic Boston food festival, which features many of the city's brightest culinary stars.
75. Barbara Lee
PRESIDENT AND FOUNDER, THE BARBARA LEE POLITICAL OFFICE
If you think of Lee as an early investor in female politicians, she's now holding shares in some of Boston's most important players: Congresswoman Ayanna Pressley (#5); Attorney General Maura Healey (#13); City Councilor Michelle Wu (#15); and plenty of others. She's maintained her influence in the arts and culture world as well, where she continues funneling money into the ICA, helping it branch out into East Boston in 2018.
WHAT'S NEXT: Lee is clearly disappointed that her dream of a first female president won't transpire in this centennial anniversary year for women's suffrage — but Joe Biden's promise of a female running mate guarantees she'll be all in for the ticket in November.
76. Karen Chen
EXECUTIVE DIRECTOR, CHINESE PROGRESSIVE ASSOCIATION
At the start of the coronavirus scare, Boston's pols made a point to dine in Chinatown in an effort to beat back a rising tide of racism — but also to be seen with Chen. After all, her Ash Street–based organization's political arm has mastered the art of campaign organizing like few others in town. In return, when it comes to the biggest issues of the day — including housing, immigration, and workers' rights — Chen has high expectations for the progressive candidates she has helped elect.
PERFORMANCE UNDER PRESSURE: As a member of the Massachusetts Public Health Association's coronavirus emergency task force, Chen helped make testing and treatment available for immigrants and other underserved populations — including those far beyond Chinatown's borders.
77. Jason Robins
CEO, DRAFTKINGS
As of this writing, Robins was set to complete two mergers and take his online sports wagering enterprise public — coronavirus upheaval be damned. The result would be a rapidly expanding $3.3 billion company with lots of cash to keep hiring in its new Back Bay headquarters.
WHAT'S NEXT: Just as COVID-19 shut down the sports leagues that drive his business, Robins found another way to build his empire: expanding into other gaming and wagering offerings. Have you not built your League of Legends fantasy team yet?
78. Ernie Boch Jr.
CEO, PRESIDENT, AND SPOKESMAN, BOCH ENTERPRISES
It's no surprise that the billionaire auto dealer stepped up during the coronavirus crisis, given his reputation for what you might call pop-up philanthropy — including recently leaving a $5,000 tip for a Salisbury waitress. Among other efforts to help Bostonians during the pandemic, Boch held a blood drive at a Ferrari dealership in late March and organized a "virtual talent show" for area musicians with no place to perform.
FRIENDS IN HIGH PLACES: Boch is well connected, up to and including President Donald Trump, and last year he also hosted a party for Duchess of York Sarah Ferguson.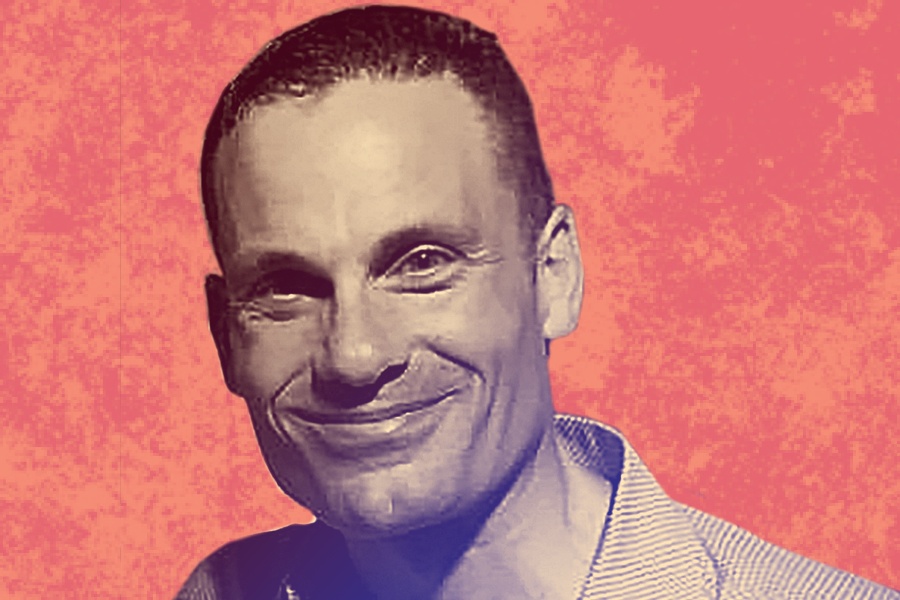 79. Joe Faro
FOUNDER AND CEO, TUSCAN BRANDS
Whether you're heading to the Seaport for a bite at Tuscan Kitchen, or — someday soon — to southern New Hampshire for a concert at Tuscan Village, Faro wants to serve you. The man who once turned a pasta-making hobby into the $75-million-a-year Joseph's Gourmet Pasta and Sauces juggernaut is now building a dynasty of restaurants and food markets.
WHAT'S NEXT: Faro's 170-acre development in Salem, New Hampshire, dubbed the Tuscan Village, will have everything from an L.L. Bean to a five-story outpatient medical center, giving Bostonians another good reason to head north.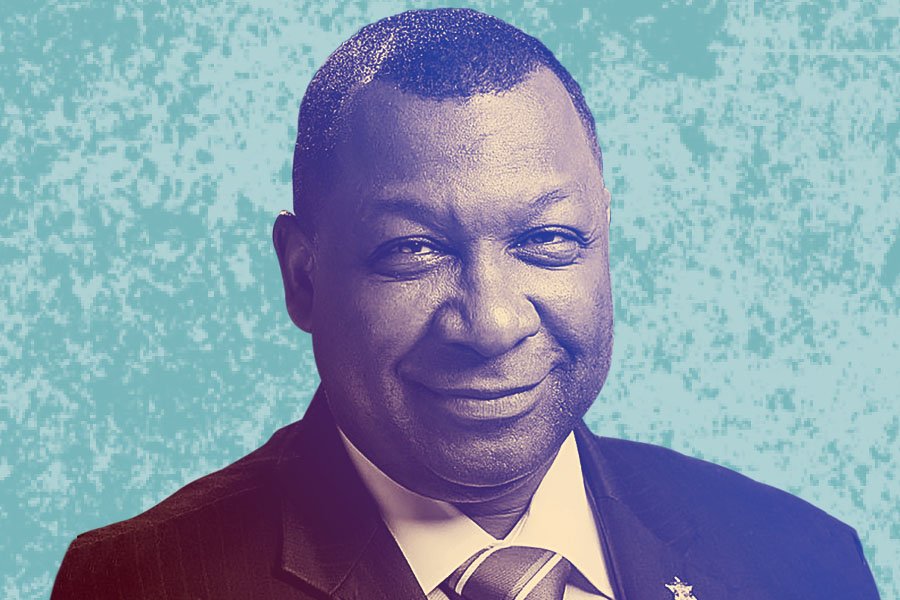 80. Steven Tompkins
SHERIFF, SUFFOLK COUNTY
When it comes to rallying voters to his endorsed candidates or moving an agenda on Beacon Hill, the sheriff is considered one of the top Democratic power players in the city. But Tompkins isn't afraid to cross party lines: Republican Charlie Baker likes him enough to have recently made him chair of Roxbury Community College's board of trustees, and he has jousted with Democrat Marty Walsh on the state of "Methadone Mile."
PERFORMANCE UNDER PRESSURE: As the coronavirus crisis ramped up, Tompkins quickly banned in-person visitors to protect those being held at the Suffolk County jail. Now, all eyes are on him as he works to avoid an outbreak.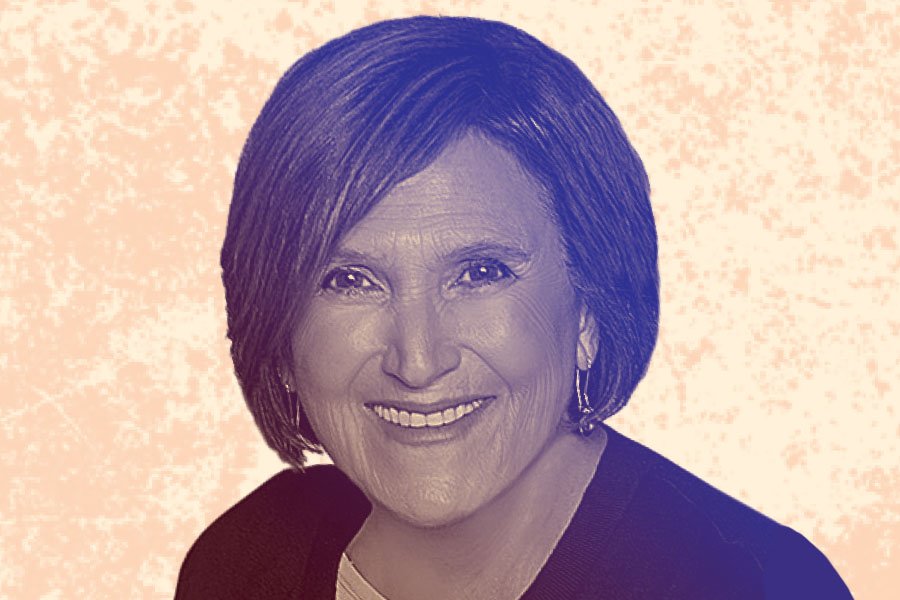 81. Catherine D'Amato
PRESIDENT AND CEO, GREATER BOSTON FOOD BANK
When the virus struck, demand for food among Boston's hungry skyrocketed, while delivering it became more complicated than ever. Fortunately, the area has D'Amato to make sure supplies are getting where they need to go — and her Rolodex, built over 25 years of leadership at the GBFB, ensures a steady flow of funding from the area's rich and powerful.
SIDE GIG: D'Amato has always had a big presence on boards. Last year she added one more to her résumé, joining several local healthcare professionals on the board of the Rwanda Infertility Initiative.
82. Elizabeth Lowrey
PRINCIPAL, ELKUS MANFREDI ARCHITECTS
Everybody sees how Boston's skyline is changing from the outside, but what do these new buildings actually look like once you step inside them? Just ask Lowrey and her team, who are reimagining the city one hotel lobby and office break room at a time — and revolutionizing how notoriously prickly Bostonians interact with one another in public spaces in the process. Successes over the past few years include the Verb, Aloft, and Element hotels, as well as two of Boston's biggest law firms: Mintz and Foley Hoag.
WHAT'S NEXT: An office interiors whiz, Lowrey will no doubt be instrumental in shaping what our workspaces look like once we all return to them post-coronavirus.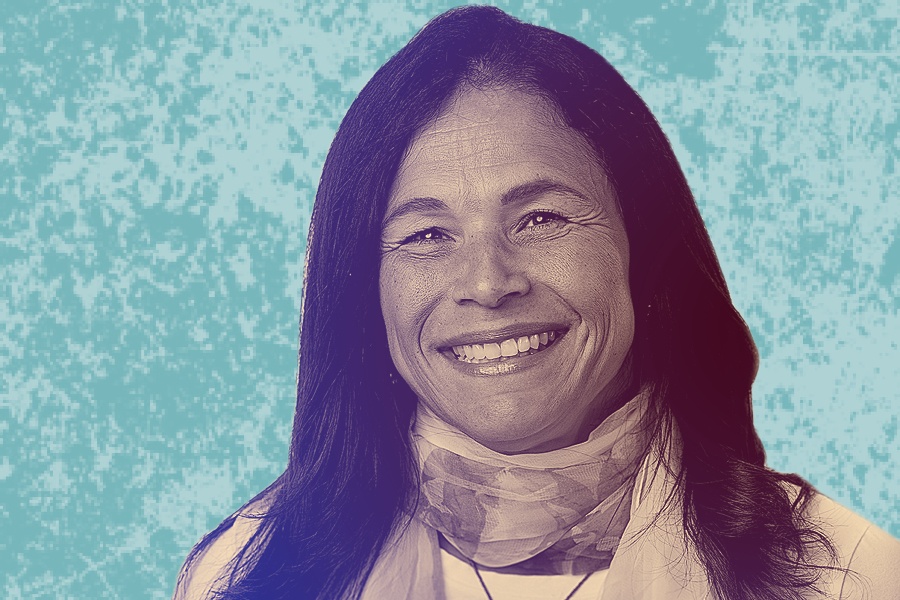 83. Brenda Cassellius
SUPERINTENDENT, BOSTON PUBLIC SCHOOLS
When Boston's latest school superintendent arrived from Minnesota last summer, she knew her new job wouldn't be easy. Still, she could hardly have imagined the back-to-back gut punches she received in March: a scathing state report on her district, followed by a pandemic and the closure of all schools. Remarkably, Cassellius steered clear of receivership and achieved a fairly successful transition to remote learning when the crisis hit, but her burden remains heavy — and vitally important.
WHAT'S NEXT: Under a new agreement with the state requiring measurable improvement at 33 "transformation schools," and with her boss, Mayor Walsh, facing reelection in 18 months, the 2020-21 school year could be a chance for Cassellius to make big, meaningful changes to the BPS system.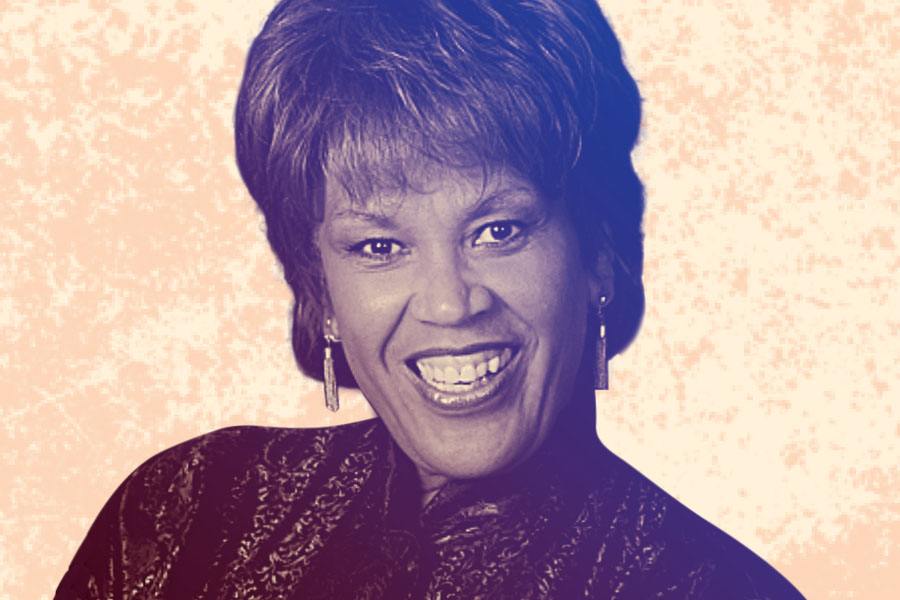 84. Liz Walker
SENIOR PASTOR, ROXBURY PRESBYTERIAN CHURCH
Once Boston's trusted source of news at WBZ, Walker has embraced her second career as the city's source of spiritual comfort and healing. In fact, her Cory Johnson Program, which helps people in urban neighborhoods suffering from trauma, just received an award from Boston Children's for excellence in community health.
PERFORMANCE UNDER PRESSURE: Looking for ways to provide support virtually, Walker quickly pivoted that program, which typically focuses on gun violence, addiction, and other stressors, to a digital meeting space addressing coronavirus anxieties over Zoom.
85. Ron Shaich
MANAGING PARTNER, ACT III HOLDINGS
Twelve years ago, Tatte Bakery & Café was just a tiny pastry shop in Brookline churning out gorgeous tarts. Now there's one in practically every neighborhood thanks to Shaich, who founded and later sold Panera and Au Bon Pain and these days invests in promising Massachusetts brands (also see: his work expanding organic fast-casual chain Life Alive).
SIDE GIG: As the founder of No Labels and a board member of Unite America, Shaich has become politically active in his search for independent, nonpartisan solutions for issues such as climate change and gun safety.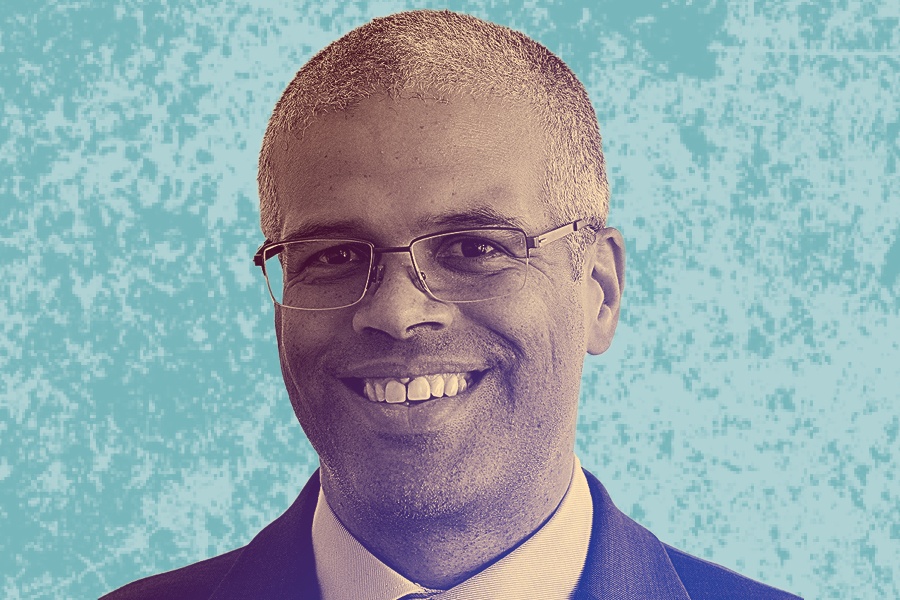 86. Pratt Wiley
PRESIDENT, THE PARTNERSHIP
Wiley succeeded powerhouse Carol Fulp last year as president of this super-connected organization that helps professionals diversify the ranks of area companies. Sure, maybe it was a little amusing that the Partnership's nationwide search for a new president ended up with the son of the group's founder, Bennie Wiley. But don't pass this off as simple nepotism; Wiley is a true power player in Boston and Washington, and is well poised to expand the entity.
FRIENDS IN HIGH PLACES: Is there anyone higher than former President Barack Obama? Before he assumed his leadership position at the Partnership, Wiley was tapped to lead the Democratic Party's national voter expansion program in 2012.
87. Jill Medvedow
DIRECTOR, INSTITUTE OF CONTEMPORARY ART
Using the power of modern art, Medvedow has long challenged Boston's buttoned-up image (see: Firelei Báez's colossal new sculpture, John Akomfrah's video installation exploring climate change, and, of course, Yayoi Kusama's trippy "Infinity Mirror Room"). She's also outspoken about the intersection of racism and public health — recently convening an ICA forum on the topic — and a national leader in the call to end unpaid museum internships.
FRIENDS IN HIGH PLACES: When Medvedow hosts a gala, the fabulous and beautiful from Boston and beyond show up: hairstylist Mario Russo, fashion leader Maria Giulia Maramotti, and blogger Camila Coelho are all regular attendees. One year, Solange Knowles even spun records.
88. Kelly Fredrickson
PRESIDENT, MULLENLOWE
Just two years in as head of Boston's biggest advertising firm, Fredrickson has already made quite an impact. She's secured a new Seaport headquarters for the company, snagged a seemingly endless string of new accounts, and even stirred up a little controversy with an expletive-laden ad urging people to vote yes on 2018's transgender rights ballot question ("We're Massholes, not assholes").
SIDE GIG: Fredrickson chaired Action for Boston Community Development's massive annual fundraising gala in 2019.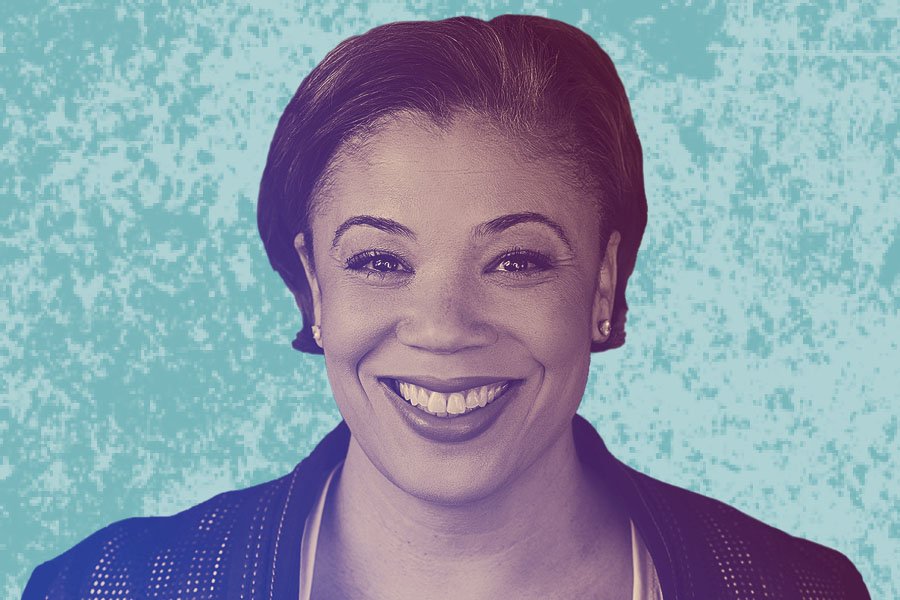 89. Makeeba McCreary
CHIEF OF LEARNING AND COMMUNITY ENGAGEMENT, MUSEUM OF FINE ARTS
When students of color complained of racist treatment at the MFA a year ago, McCreary — still new on the job — didn't sugar-coat things. "It's not a secret," she told the press, "that this museum doesn't serve folks who are black and brown." Now, McCreary is focused on changing that, and so far observers have given her high marks, pointing to new multicultural exhibits; "Late Nites" programming; events for Latinx heritage month and Indigenous Peoples Day; and most of all, McCreary's force of will.
WHAT'S NEXT: McCreary has been developing a new department of inclusion at the MFA, and is currently on the hunt for someone to head it.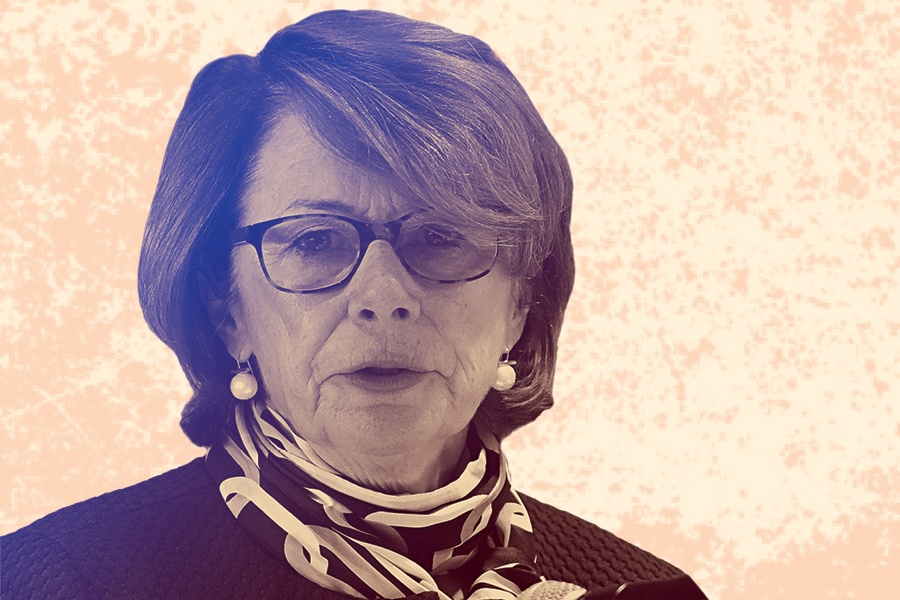 90. Lauren Louison Grogan
PRESIDENT, MASSACHUSETTS INSTITUTE FOR A NEW COMMONWEALTH (MASSINC)
Her husband, Paul Grogan, is stepping down from the top job at the Boston Foundation, but his better half is just heating up as head of this nonpartisan institute, long influential among the wonky Beacon Hill set. Since Louison Grogan took the helm two years ago, MassINC and its magazine, Commonwealth, have stepped up their game, and their public profile, with a top-notch news site, a respected polling center, and lively podcasts that help lead the way for our most influential policymakers.
FRIENDS IN HIGH PLACES: When Louison and Grogan tied the knot in 2017, guests reportedly included influential Bostonians such as Bethel AME pastor Ray Hammond, Boston Foundation chair Sandy Edgerley (#31), and the BASE founder Robert Lewis Jr.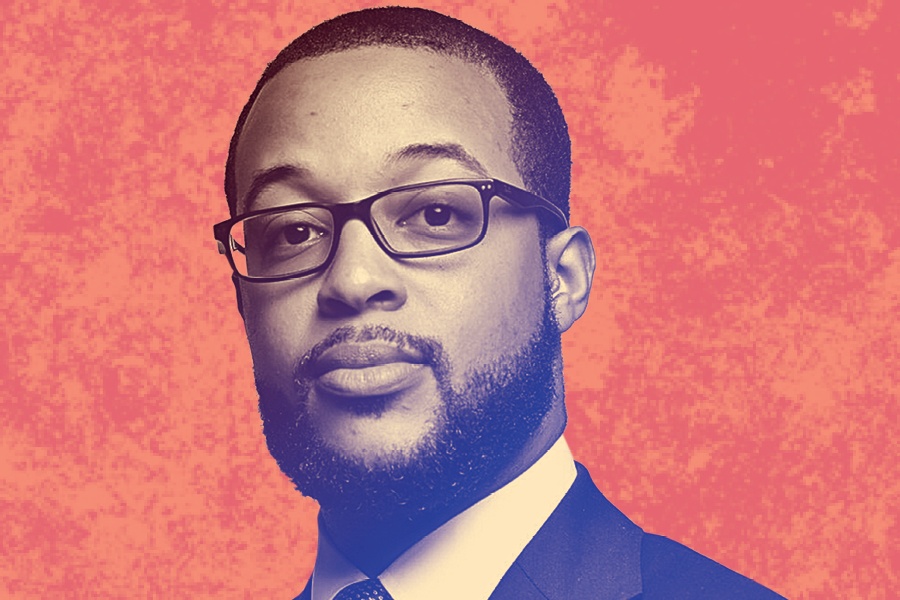 91. Segun Idowu
EXECUTIVE DIRECTOR, BLACK ECONOMIC COUNCIL OF MASSACHUSETTS
Still in his early thirties, Idowu is among the most effective champions for black Boston. After almost single-handedly pressuring the Boston Police Department to adopt body cameras, Idowu has trained his sights on the woeful percentage of local and state government contracts going to minority-owned businesses. And unsatisfied with the chamber-led Massachusetts Business Coalition on Transportation, Idowu helped launch a more progressive business effort calling for congestion pricing on tolls, ride-sharing fees, and a hefty gas tax hike.
WHAT'S NEXT: Idowu tried to oust Hyde Park state Representative Angelo Scaccia in 2018; don't be surprised if you see him vying for public office again soon.
92. Laurie Glimcher
PRESIDENT AND CEO, DANA-FARBER CANCER INSTITUTE
Glimcher is such a big deal, she reportedly turned down the ridiculously plum job of Harvard Medical School dean to pursue her current Dana-Farber gig. But she's more than just a renowned immunologist in the corner office; she's also a top-notch fundraiser. One new partnership is funneling $26 million to Dana-Farber for research, while a $16.5 million gift is paying for a new multiple myeloma center.
FRIENDS IN HIGH PLACES: Glimcher's son, Newton City Councilor Jake Auchincloss, has thrown his hat in the ring for Joe Kennedy III's (#21) seat in Congress.
93. Lisa Hughes
NEWS ANCHOR, WBZ-TV
You know you're at a killer event when this award-winning broadcaster, who celebrates her 20th anniversary with WBZ-TV this year, takes the mike. As compelling off-camera as she is on, "She's the master of being master of ceremonies," quips her co-anchor, David Wade. "She helps so many local organizations spread their important messages."
SIDE GIG: Putting the pedal to the medal as a 10-year Pan-Mass Challenge rider who also serves on the bike-a-thon's advisory board.
94. Diane Paulus
ARTISTIC DIRECTOR, AMERICAN REPERTORY THEATER
Thanks to a COVID-19 postponement, we'll have to wait a little longer to find out whether the Paulus-directed 1776 will be the next Hamilton — and to watch Jagged Little Pill, her last smash, conquer Broadway. Imagine what Paulus will do with the ART's new theater complex, currently being built in Allston.
FRIENDS IN HIGH PLACES: In financially dubious standing just a couple of years ago, the ART is now expanding thanks to a $100 million gift from hedge fund manager David Goel.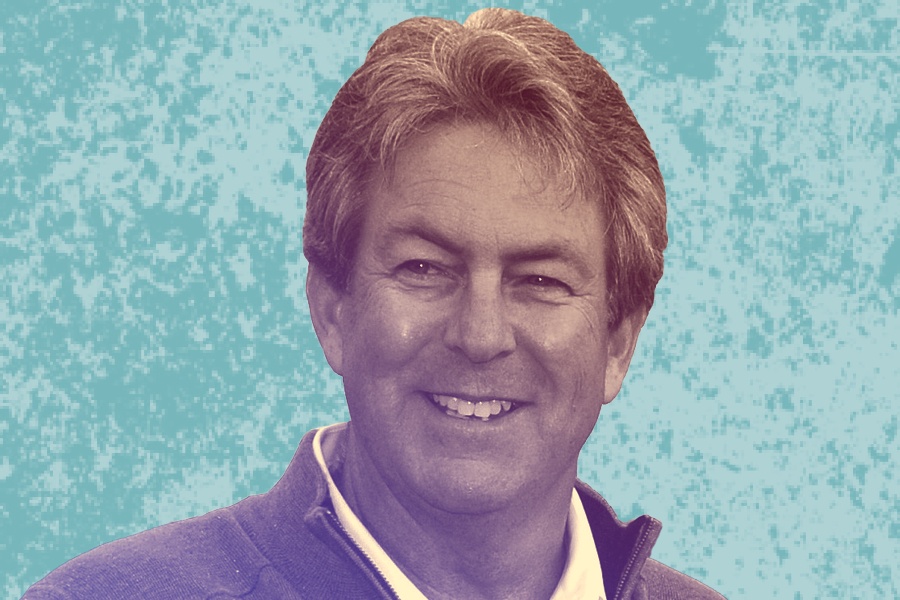 95. David Southworth
CEO, SOUTHWORTH DEVELOPMENT
Newly married, sporting the best tan in Boston, and hitting the links with legends like Jack Nicklaus and Roger Clemens, Southworth had it pretty good before the coronavirus struck. His golf-oriented resort empire that started down on the Cape with Willowbend now reaches to the Bahamas and Scotland, but you're just as likely to find him hobnobbing with the elites right here.
WHAT'S NEXT: After Hurricane Dorian struck last fall, Southworth poured his efforts into helping revive the devastated Bahamas, where his Abaco Club should be back on track once the pandemic passes.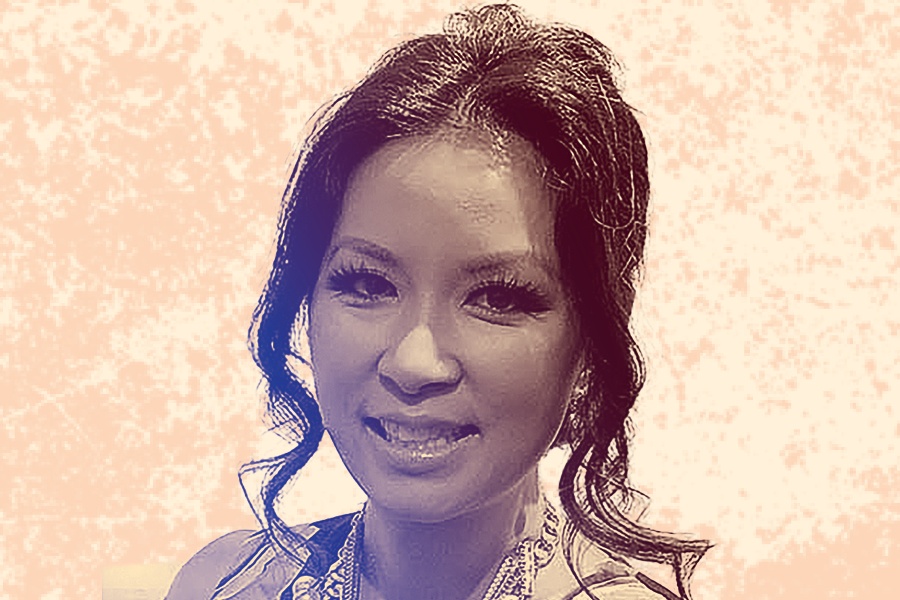 96. Tonya Mezrich
HOST AND CO-CREATOR, BOSTON'S RED CARPET
Is it even a party if Mezrich doesn't show up? A welcome fixture on the social scene, this do-it-all author, designer, and mom also highlights the city's glittery charity events — and the heavy hitters who frequent them — on her must-watch NESN show, Boston's Red Carpet.
SIDE GIG: Co-written with her husband, bestselling author Ben Mezrich, Tonya's Charlie Numbers and the Man in the Moon has been required summer reading in Boston Public Schools and is being developed into a TV series.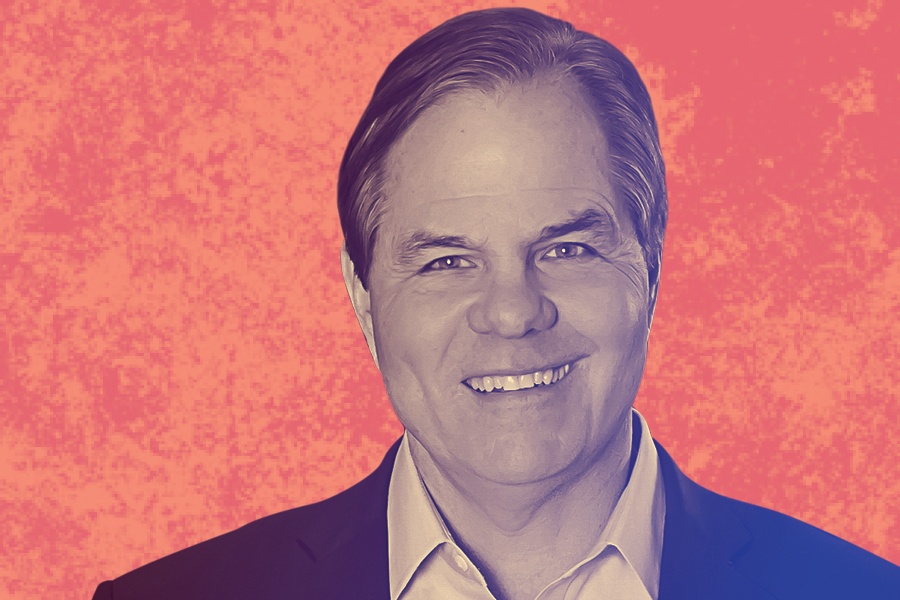 97. Marc White Jr.
CEO, ETHIC
To find out who really holds the power in this town, you need to follow the money — and the money leads right to Ethic's Financial District office. After spending 35 years building expertise and relationships at Boston financial institutions, White launched what he dubs a "wealth bank" last year, offering banking and wealth management services geared toward the 1,700 Bay Staters with a net worth upward of $10 million.
SIDE GIG: Prolific donors and board members, White and his wife, Stephanie Andrews, have thrown their weight behind organizations including the Boys & Girls Clubs of Boston, Perkins School for the Blind, and Bridge Over Troubled Waters.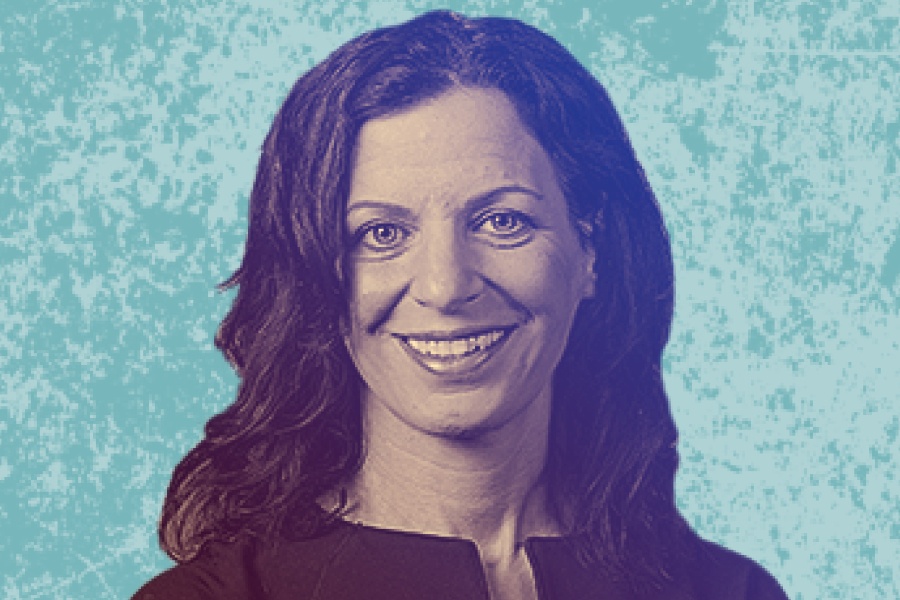 98. Juliette Kayyem
BELFER SENIOR LECTURER IN INTERNATIONAL SECURITY, HARVARD KENNEDY SCHOOL
Constantly appearing on CNN in her role as a national security analyst, this self-dubbed "Security Mom" has been an indispensable voice of reason from the early days of the coronavirus pandemic, focusing on practical steps for leaders and citizens alike. That's no surprise, considering she's publicly coached us through everything from the marathon bombings to mass shootings — while behind the scenes consulting with companies and governments on how to keep us all safe.
WHAT'S NEXT: A Homeland Security official during the Obama years, Kayyem could easily wind up back in Washington if Joe Biden becomes president.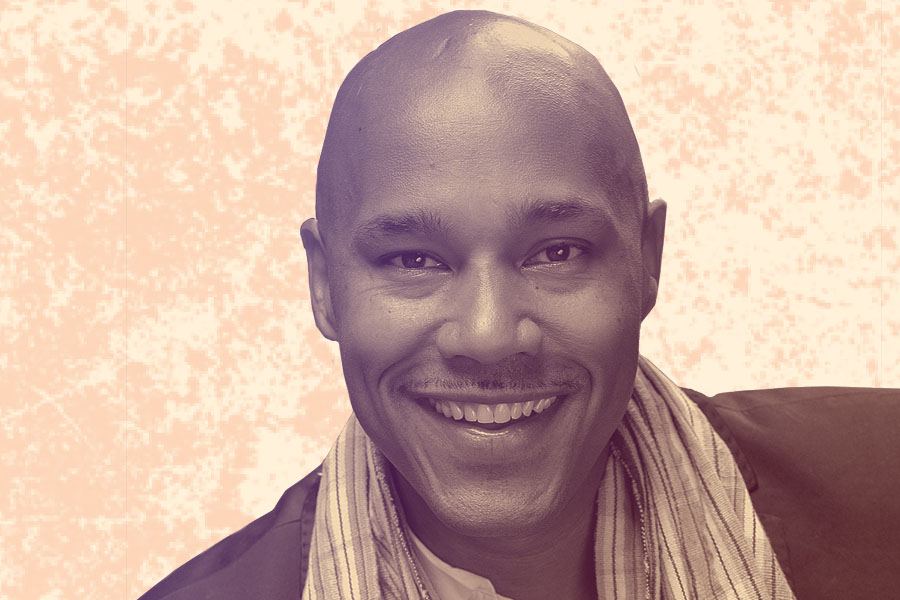 99. David Howse
EXECUTIVE DIRECTOR, ARTSEMERSON
Since Howse took the helm in 2015, ArtsEmerson has continued to bolster its reputation as the beating heart of Boston's cultural scene, transforming the Paramount and Cutler Majestic theaters into stages for provocative art from across the globe. Howse has pushed his ambitious program while keeping his theaters financially viable — a challenge that is mounting now that COVID-19 has suspended the season. Fortunately, he was able to present the world premiere of Detroit Red, about Boston native Malcolm X, before the shutdown.
PERFORMANCE UNDER PRESSURE: Howse teamed up with WGBH to air a previously filmed performance of Mala, written by Boston playwright Melinda López, while theaters sat dark during the shutdown.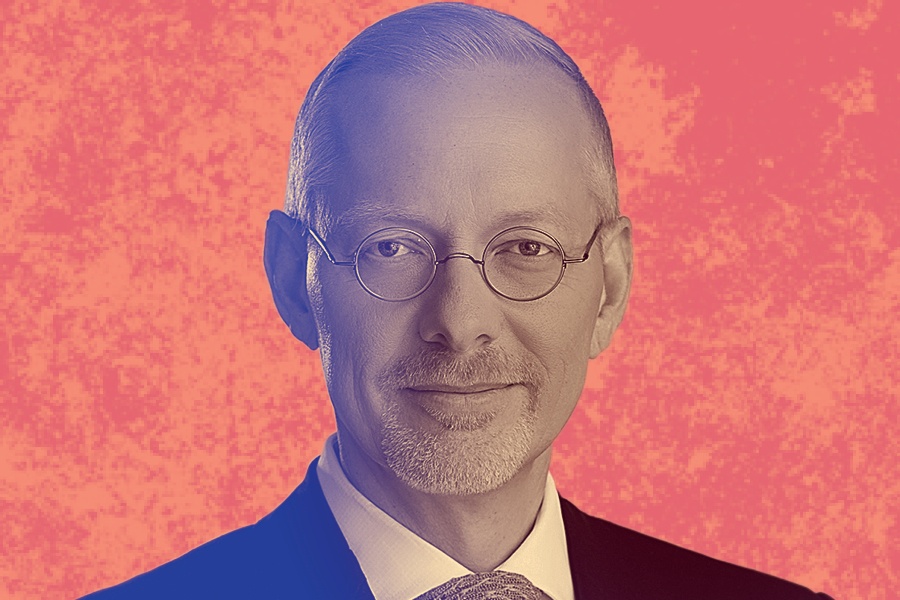 100. Brian Gullbrants
PRESIDENT, ENCORE BOSTON HARBOR
The Encore is suddenly a big part of Boston's fabric, and Gullbrants is now the new guy in town running the whole show. One of his first orders of business? Making rolling the dice accessible to everyone, by lowering table minimums from $50 to $15, instituting free parking, and working to expand ferry service. Sounds like a sure bet to us.
PERFORMANCE UNDER PRESSURE: Closed — but still paying employees — under Gullbrants's direction the Encore donated masks, gloves, food, and five pallets of toilet paper for the state to distribute during the coronavirus crisis.