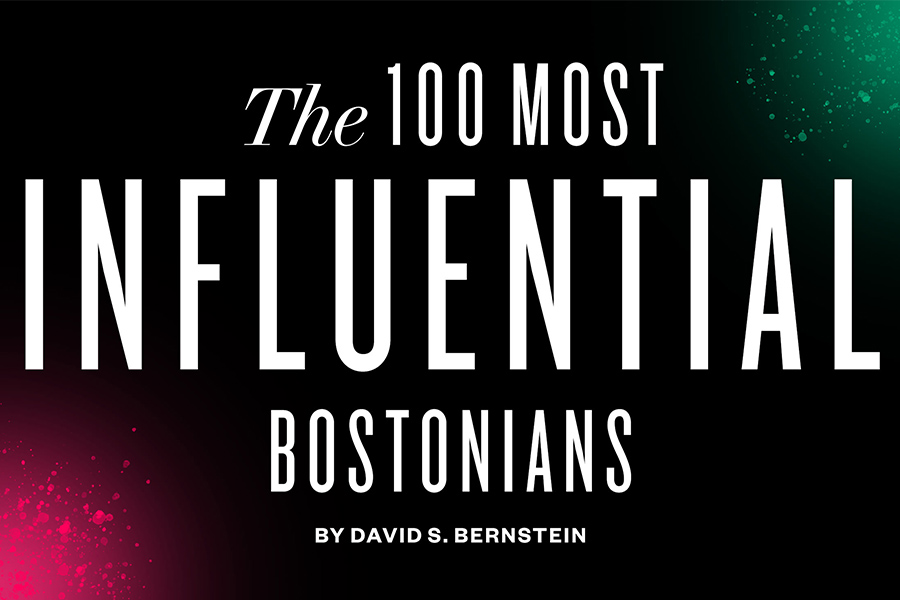 1. The Vaccine Makers
Fires and rising seas; anti-racism protests from coast to coast; the most consequential and violent presidential election of our time; and, oh yeah, the worst global pandemic since 1918. What a year.
Want to know the most amazing part? Through it all, Boston is not only surviving, it's standing tall. Construction is still booming, people are pouring back into restaurants, and the city's upper firmament of political leaders is more diverse and reflective of those who live here than ever before. Long in the making, this transformation comes at the same time as an explosion of life-sciences innovation, with office space for labs being built everywhere from the Seaport and the Fenway to Kendall Square. In hindsight, city scholars will likely say the inflection point occurred this past year when Cambridge's own Moderna announced November 16 that its COVID vaccine was safe and effective in clinical trials — marking a victory for humankind as well as cementing the region's reputation as America's heart of innovation, where the impossible comes crackling to life.
This year, we chose Boston's vaccine makers as No. 1 on the list because they, more than anyone, have influenced the outcome of the past year and set the standard for what we can achieve. There are many luminaries from the life-sciences community on the pages that follow, but none of them has risen to the occasion as much as Moderna CEO Stéphane Bancel and chairman Noubar Afeyan.
The truth is, it takes a village of sorts to pull off the herculean task that our scientists accomplished over the past year. And we have no doubt that village will play a pivotal role in developing more cutting-edge innovations that will improve the lives of millions. In fact, our future depends on it.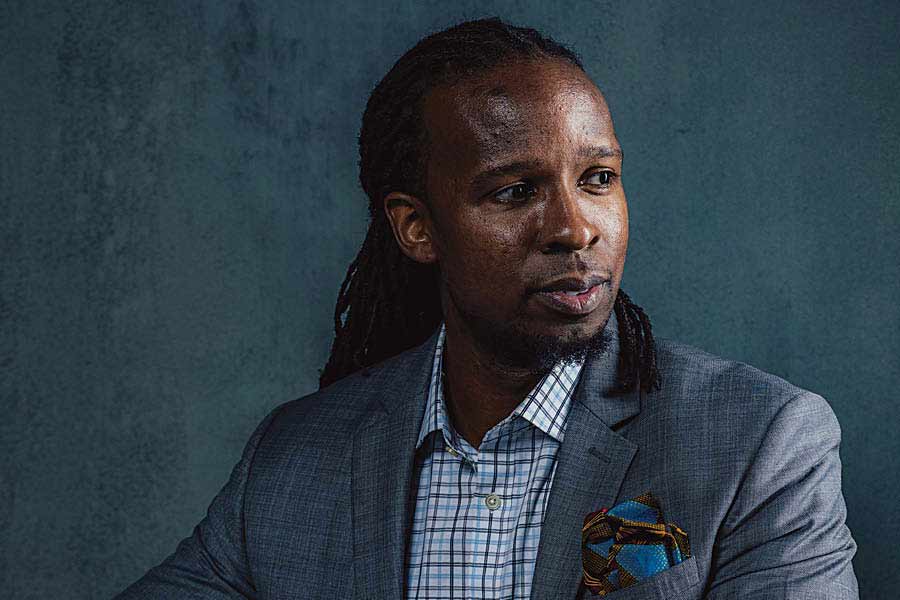 2. Ibram X. Kendi
Director and founder, Center for Antiracist Research, Boston University
The Center for Antiracist Research launched just over a month after George Floyd's death, when two of Kendi's books were charting on the New York Times bestseller list. The interest in his work hasn't waned since: Local businesses, nonprofits, and government agencies all want to connect with the anti-racism scholar.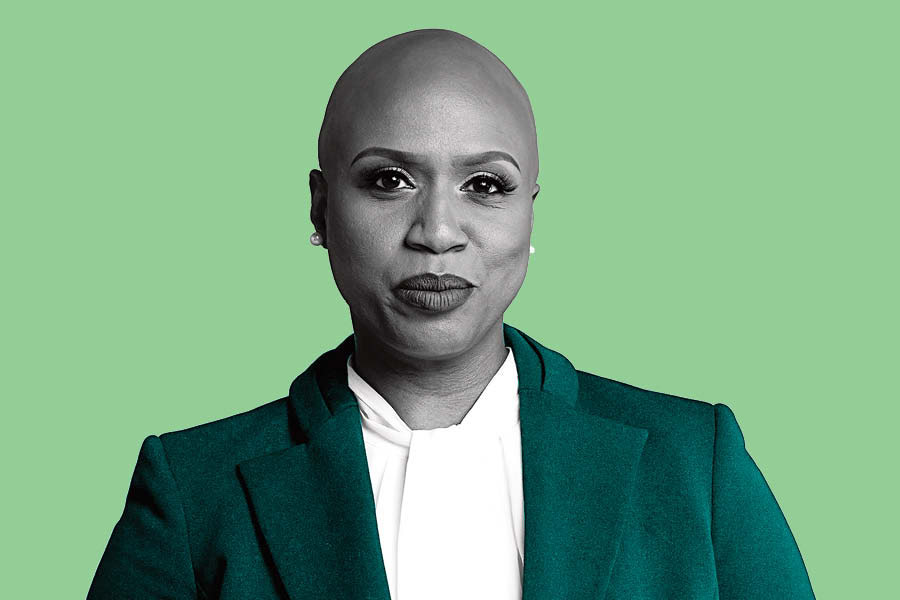 3. Ayanna Pressley
U.S. Congresswoman, 7th District
Senator Elizabeth Warren may have more raw power in Washington, but in Boston, it's Pressley who moves mountains. Where she chooses to appear, what she advocates for, with whom she partners — these decisions can sway residents' hearts and minds in a flash. Her endorsement for mayor will be the most sought-after in the city; on the other hand, if she were to publicly express her disdain for a candidate, that would pretty much end his or her chances overnight.
4. Charlie Baker
GOVERNOR
With all of his extra authority under the ongoing state of emergency, Baker is more powerful than ever. And though the initially glitchy vaccine rollout temporarily punctured our ultrapopular governor's aura of invincibility, his poll numbers have risen once again. It's still an open question whether he'll run in 2022, but if he does, all signs point to a challenging race for whichever Democrat ultimately takes him on.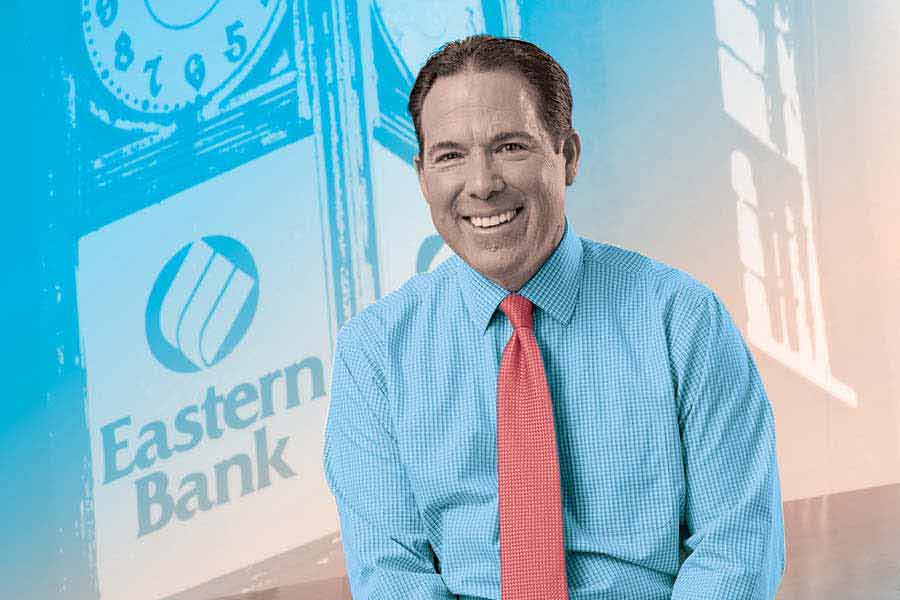 5. Bob Rivers
Chair and CEO, Eastern Bank
Rivers successfully took Eastern Bank public in 2020, then springboarded into a mergers-and-acquisitions phase, solidifying his status as the head of one of the city's most important financial institutions. But it's his leadership on social issues that insiders keep pointing to. After stepping up big on COVID relief and racial justice issues last year, Rivers has now launched a business coalition to advocate for universal childcare and early-childhood education in Massachusetts.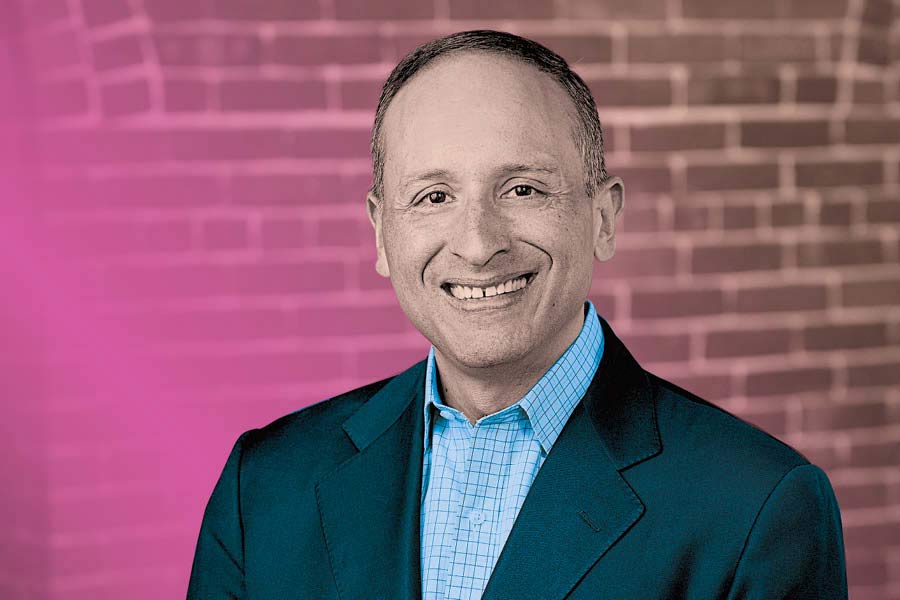 6. Jim Canales
President and trustee, Barr Foundation
In charge of distributing Amos and Barbara Hostetter's $3.8 billion fortune for six years now, Canales has clearly become the king of Boston's philanthropy hill. Case in point: When Eastern Bank's charitable foundation wanted to find a new direction last year, it brought on Canales as a trustee and adviser. After spending the past year focusing on COVID relief and racial justice at the Barr, Canales is currently working on two equally worthy pursuits: addressing climate change and getting local students back up to speed after months of disruptions.
7. Linda Pizzuti Henry
CEO, Boston Globe Media Partners
Widely believed to have been running the Globe's operations behind the scenes for some time, Pizzuti Henry made it official with her elevation in November from managing director to CEO. Her new role puts her firmly in control of the region's dominant news-media entity — and she's quickly shown what she's made of, bringing new voices to the editorial board and launching The Emancipator with Ibram X. Kendi (see #2). The only possible threat to Pizzuti Henry's success: Can she somehow wrap up the two-year newsroom contract dispute without a public firestorm?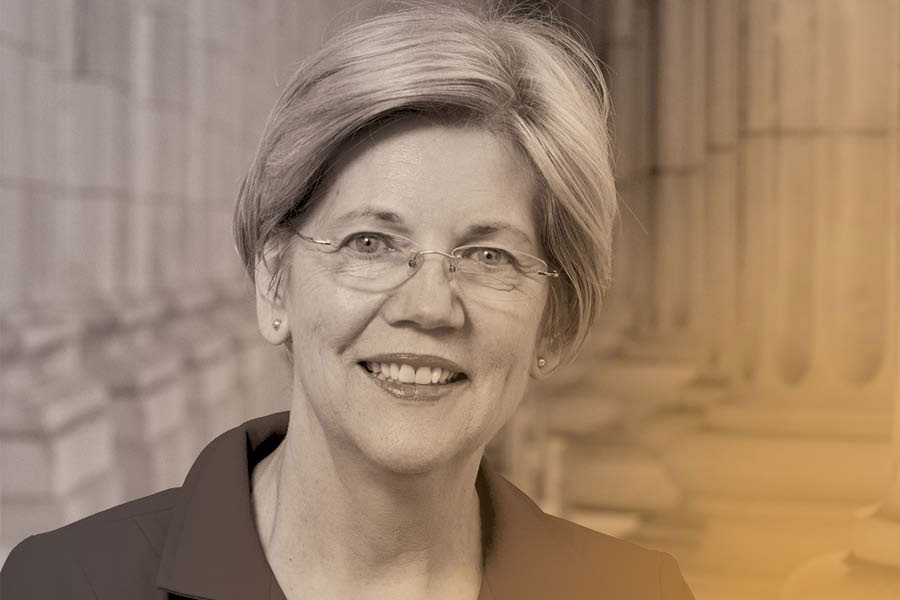 8. Elizabeth Warren
U.S. Senator
The famed Belichick coaching tree has nothing on Warren: Her protégés and acolytes now populate every corner of the Biden administration, and the national Democratic Party structure, to an extent rarely seen with defeated presidential candidates. Those carefully placed operatives range from her policy aide Bharat Ramamurti, now deputy director of the National Economic Council, to her campaign manager Roger Lau, now deputy executive director of the Democratic National Committee. And closer to home, one of her former law students, Michelle Wu, is running for mayor of Boston.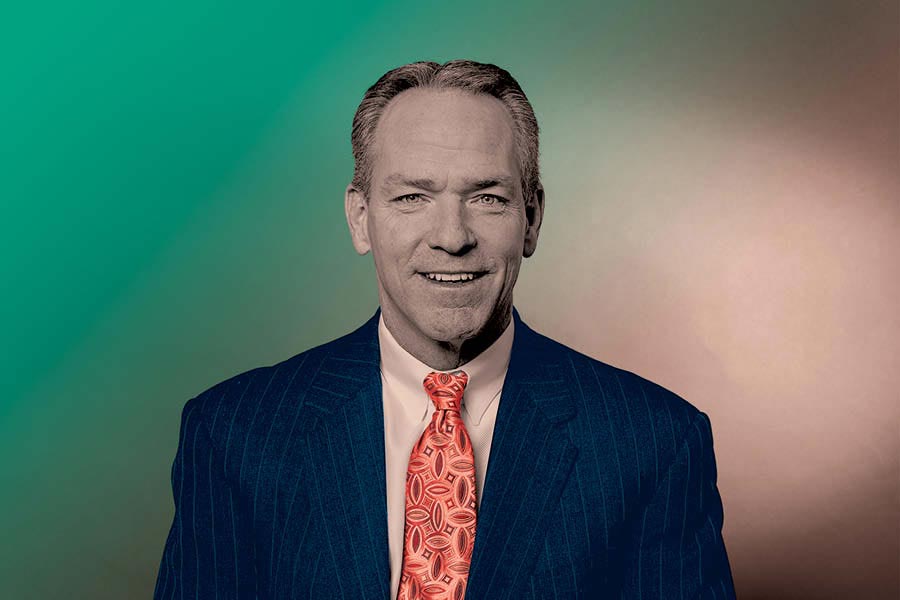 9. John Fish
Chairman and CEO, Suffolk Construction
Heavily involved with Mass General Brigham, Boston College, the Massachusetts Competitive Partnership, and, of course, almost every politician around, Fish is such a huge local presence that it's easy to forget he has plenty of clout nationally, too: As the head of a company that rakes in $4 billion annually and has its fingerprints on nearly every project in the city, the construction magnate was just elected as the next three-year chair of the Real Estate Roundtable, a major industry policy group.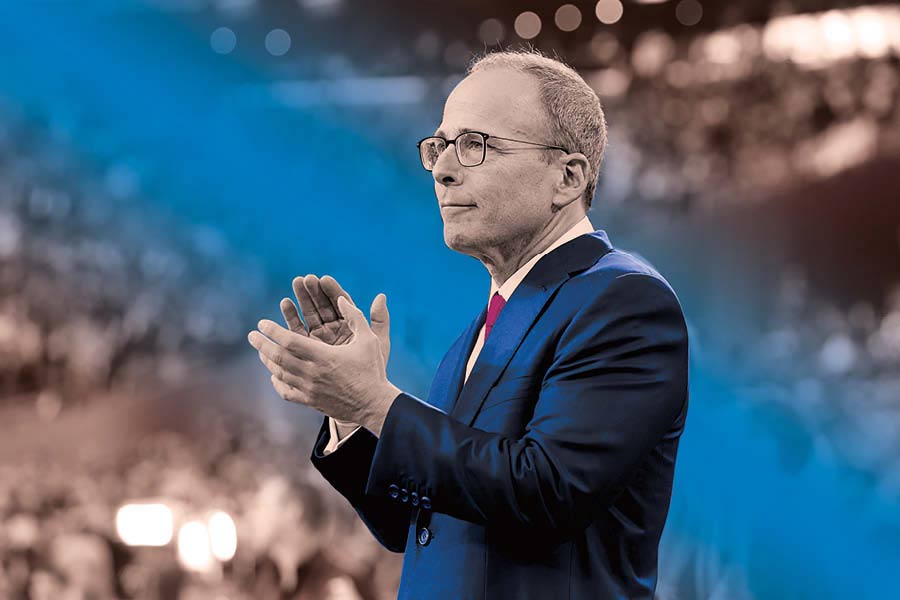 10. Jonathan Kraft
President, the Kraft Group
Flying frontline healthcare workers to the Super Bowl was a nice gesture, though not entirely unexpected for the now-dominant member of the Kraft dynasty. After all, the chair of the Mass General Board of Trustees has opened up Gillette Stadium for mass vaccinations in addition to supporting healthcare providers, educational institutions, and youth sports all over the region. And don't forget, while Kraft may be in the process of rebuilding the great Patriots dynasty, he's also still planning on building a new soccer stadium for the Revolution — who, by the way, just had a terrifically entertaining playoff run.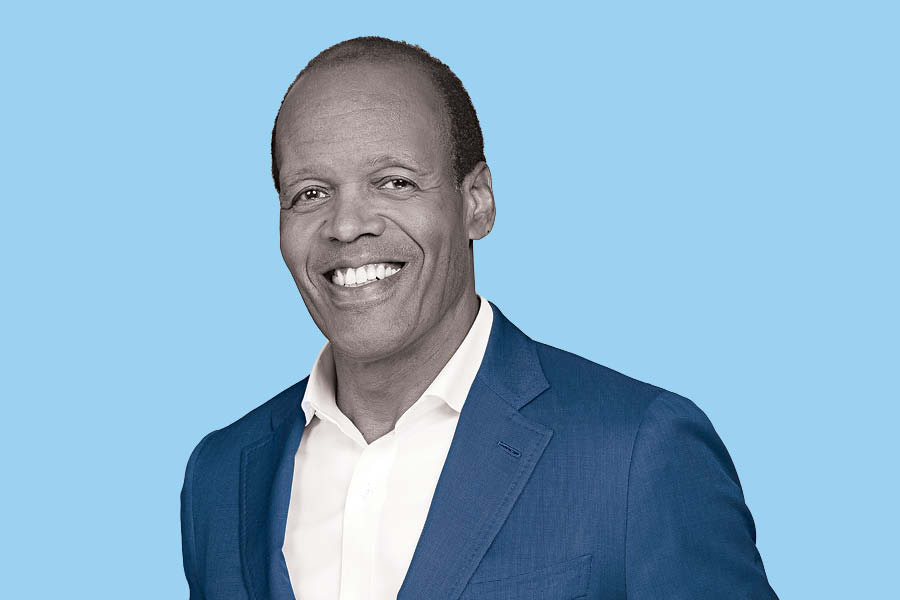 11. Lee Pelton
Incoming President and CEO, The Boston Foundation
As president of Emerson College, Pelton has influenced Boston's public life, real estate, and arts scene. Next month, he'll take over one of the city's most important foundations — certainly its largest grant-maker, but also an influential generator of research, ideas, and targeted programs. The choice of Pelton, a widely respected leader who shook up the status quo at Emerson, suggests the Boston Foundation expects its new chief executive to make some waves. So should we.
12. Jim Rooney
President and CEO, Greater Boston Chamber of Commerce
In a town where power is very much in flux, the ageless wonder of the city's business community continues to do just fine. Now six years in at the chamber, Rooney's pronouncements on everything from transportation to COVID regulations continually influence the local landscape: His opposition to the recent climate bill, for example, was reportedly a major factor behind Governor Baker's veto.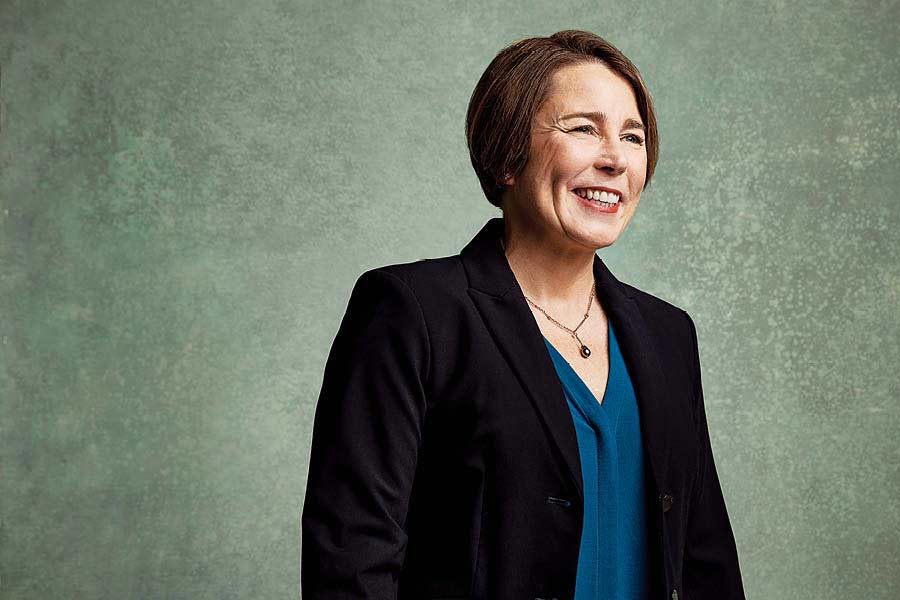 13. Maura Healey
State attorney general
By ending the Trump administration, the 2020 election also ended four years of Healey devoting extensive time and resources to checking the federal government. "We certainly had to spend a lot of time protecting people's rights, environmental policies, civil rights, access to healthcare, and the like, because certain decisions made by the Trump administration were having a direct impact on the lives of residents in our state," Healey says. The post-2020 landscape gives her "an opportunity for sort of a refresh."
14. Roger Crandall
Chairman, president, and CEO, MassMutual
When the state's transportation bond bill was signed earlier this year, it included funding for the east-west rail link that Crandall — who'll soon have a huge number of employees working on both ends — has advocated so hard for. That's not the only big initiative he's been working on, of course: Crandall is also cochairing the new Massachusetts Business Coalition for Early Childhood Education, and there are whispers that he may even run for governor.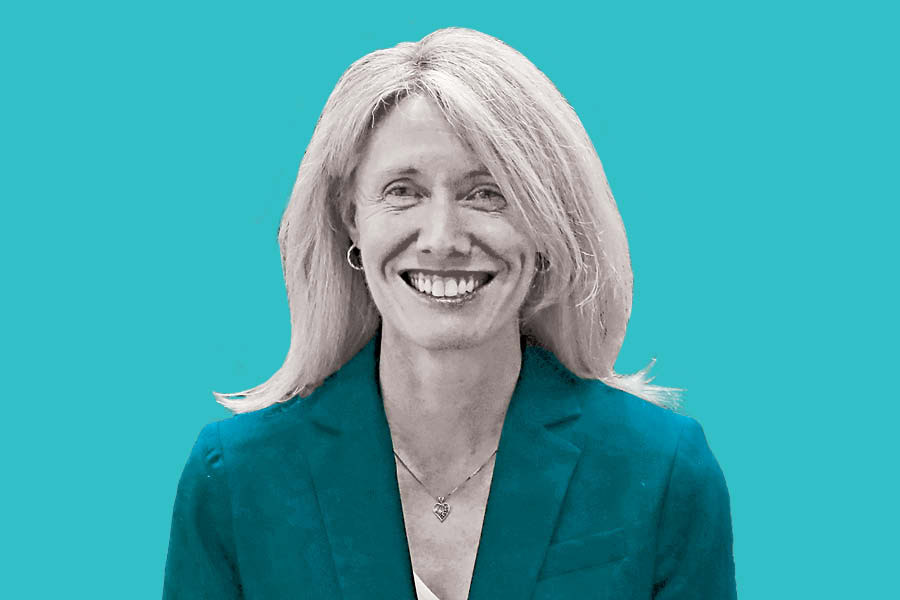 15. Lisa Wieland
CEO, Massachusetts Port Authority
Early last year, Wieland's biggest concern was whether to install a monorail at Logan. Then COVID hit, Massport lost roughly a third of its revenue, and she spent the rest of 2020 laying people off. But as the city emerges from the crisis, Wieland will once again play an outsize role in its development. Witness the lease just awarded for a huge life-sciences campus on Massport property in the Seaport — for which Wieland got the MBTA to commit to building a badly needed, full-scale Silver Line station.
16. Ron Mariano
Speaker of the Massachusetts House of Representatives
At a time when most institutions are prioritizing newer, more-diverse points of view, the ease with which the 74-year-old majority leader from Quincy secured his promotion upon Bob DeLeo's departure showed how power still works in the House — and how effective the new speaker is at consolidating it. Since assuming the post, Mariano has managed to keep his entire coalition happy while backing liberal legislative priorities, notably on climate.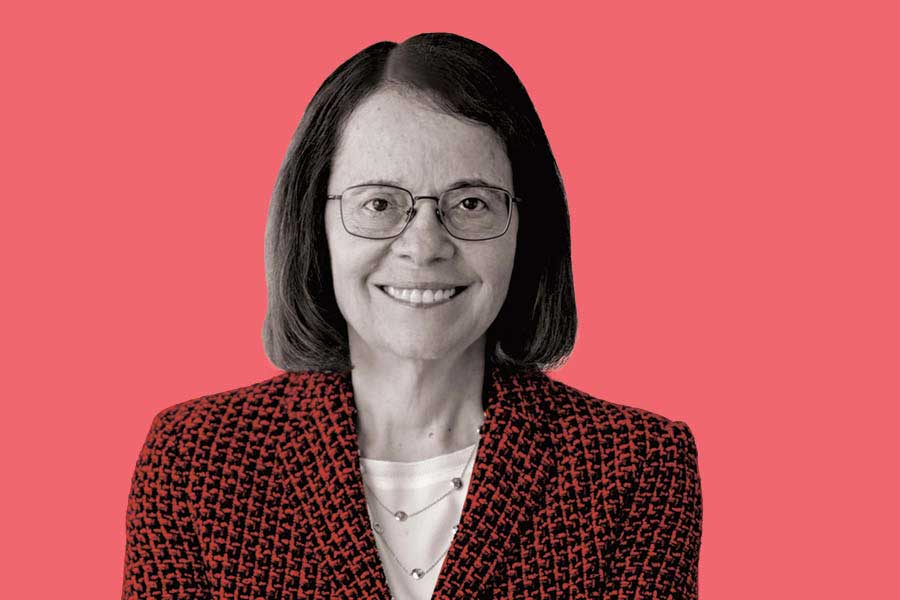 17. Anne Klibanski
President and CEO, Mass General Brigham
Klibanski shook up the executive team in September, set a company record for annual losses, and now needs to replace highly respected Brigham and Women's Hospital president Betsy Nabel. But she has also kept one of the state's most crucial healthcare providers rolling through the past year's COVID surges while moving forward with a $2 billion expansion and a long-term vision for a company primed to make money again once the pandemic is behind us.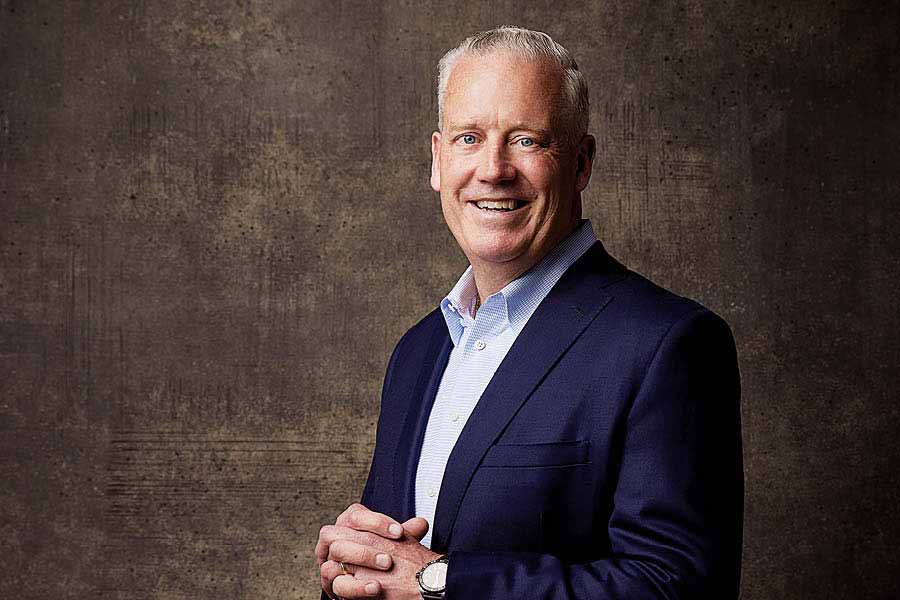 18. Thomas O'Brien
Founding partner and managing director, The HYM Investment Group
The former director of the Boston Redevelopment Authority says he feels "an awesome responsibility" in planning places that will affect Bostonians' lives for generations. That includes developments such as Brighton Landing, Bulfinch Crossing, and, most important, Suffolk Downs, which will have some 15,000 residents and be the workplace for another 20,000.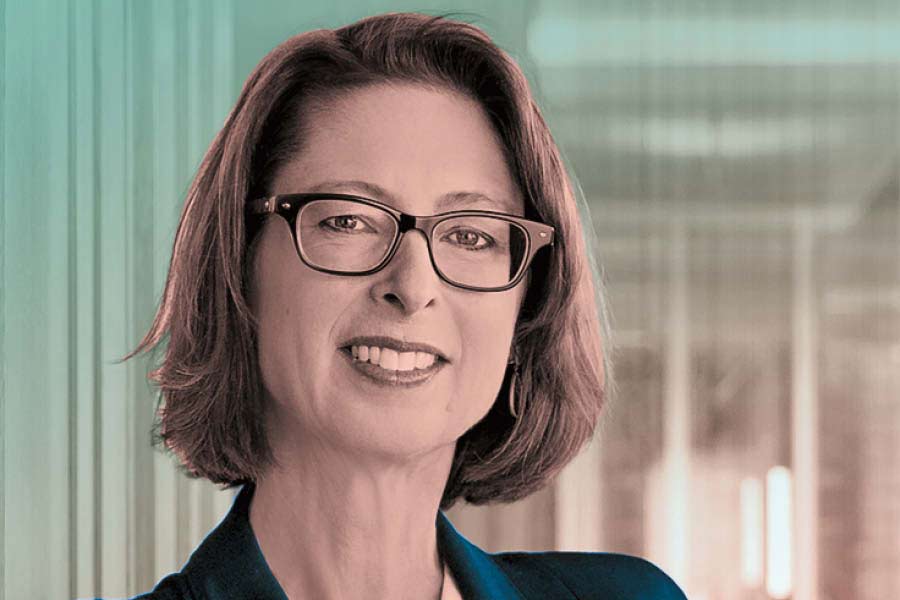 19. Abigail Johnson
Chairman and CEO, Fidelity Investments
While you might think the growth of online-trading apps such as Robinhood would be nudging dinosaurs like Fidelity toward irrelevance, Johnson has, in fact, positioned the company perfectly for the recent boom in active personal stock trading — increasing her own wealth by several billion dollars in the process, according to Bloomberg. Plus, with Johnson at the helm, Fidelity has become corporate Boston's gold standard when it comes to improving gender and racial diversity, navigating disruptions such as the sudden switch to remote work, and, now, getting workers back into the office.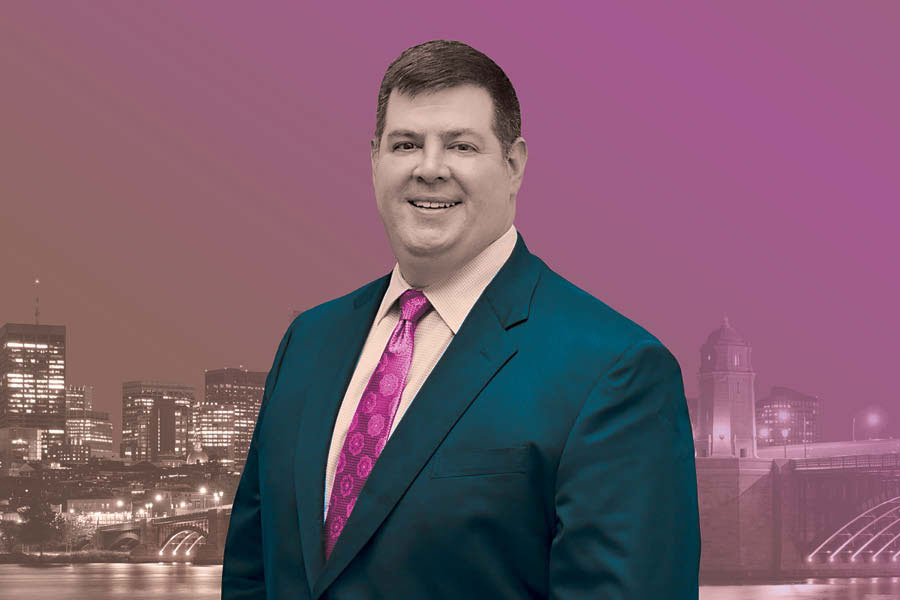 20. Steve Walsh
President and CEO, Massachusetts Health & Hospital Association
Essentially the authority on what the state's medical facilities need, want, are capable of, and won't do, Walsh has been in daily contact with the governor and the secretary of public health throughout the pandemic. But the trade association honcho was influential long before the COVID crisis: After joining MHA in 2017, he quickly welcomed community hospitals into the fold to expand the group's clout, then started racking up successes on Beacon Hill. Healthcare industry insiders say Walsh now holds the mightiest sway of anyone in the field.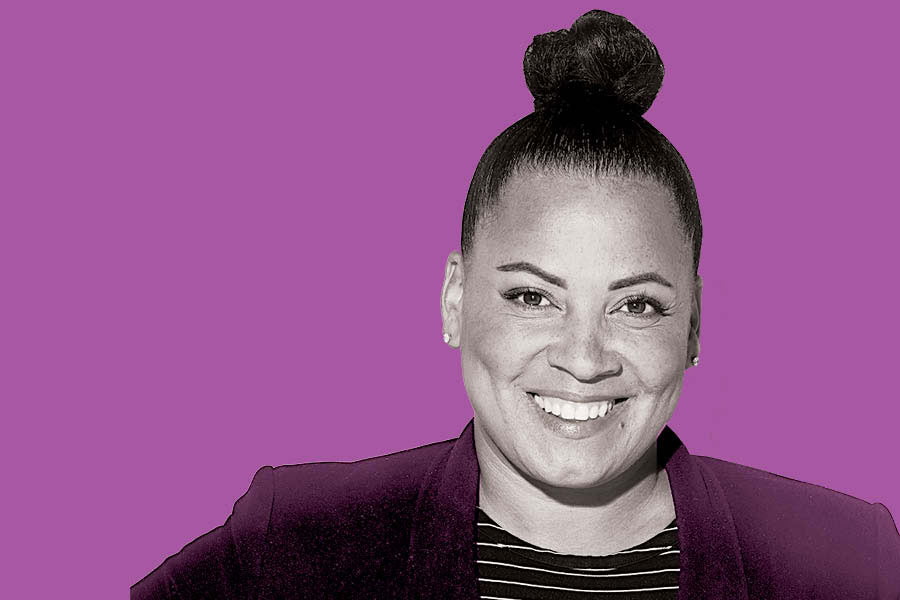 21. Rachael Rollins
District attorney, Suffolk County
Rollins keeps proving that she's the law in this town, and she's not going to be stopped. Her decisions to seek exoneration for past convictions — notably that of Sean Ellis, an alleged cop killer — and now to pursue the dismissal of thousands of drug convictions from the tainted Annie Dookhan drug-lab years have shown that she is willing to seek justice even when she's opposed by members of law enforcement. Plus, as of this writing, Rollins was reportedly still on Joe Biden's shortlist for a state U.S. Attorney job.
22. Kimberly Sherman Stamler
President, Related Beal
Stamler is transforming Boston's neighborhoods at an ever-increasing pace, with no end in sight. To wit: Her real estate development firm is currently bringing lofts to the South End with a day spa for owners' dogs, life-sciences research to D Street in the Seaport, a quarter-million square feet of lab space for Vertex Pharmaceuticals at Innovation Square, and an entire new mixed-use neighborhood to Fort Point Channel. And that's just the tip of the iceberg for the woman whose company is creating the New Boston of the future.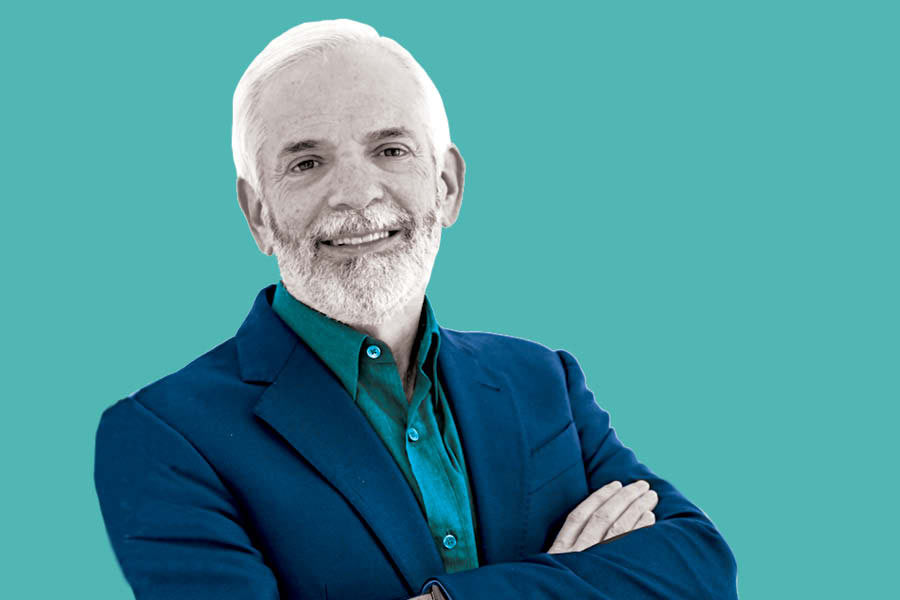 23. Andrew Dreyfus
President and CEO, Blue Cross Blue Shield of Massachusetts
Forget the Harvard Pilgrim and Tufts merger earlier this year: Under Dreyfus, BCBS continues its reign as the biggest healthcare provider in the state. And there's evidence the CEO is using those powers for good as he continues to push the nonprofit into greater community involvement, including a $1 million donation to the New Commonwealth Racial Equity and Social Justice Fund, a pledge to boost the company's use of suppliers of color, and a new data-driven push to improve health equity for its own policyholders.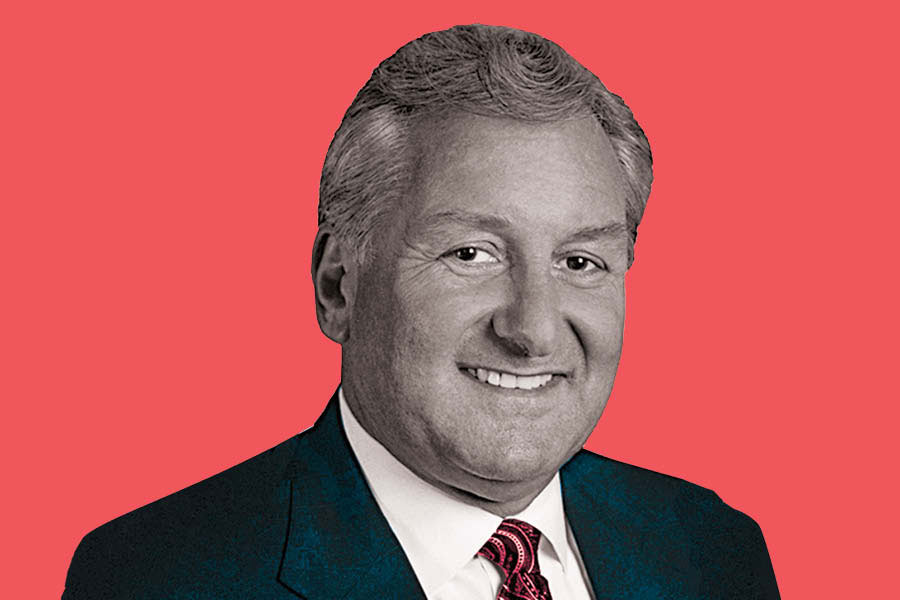 24. Robert Popeo
Chairman, Mintz
His client Robert DeLeo may no longer be speaker of the House, but Popeo's influence is as strong as ever — more than half the people on this list, in fact, likely have his cell phone number handy. The past year has brought a few new accolades, including a spot on Benchmark Litigation's shortlist for Massachusetts Firm of the Year and personal recognition as one of 15 "Litigation Stars" at Mintz. Not surprising, of course, for a man who's on the legal Mount Rushmore of Boston.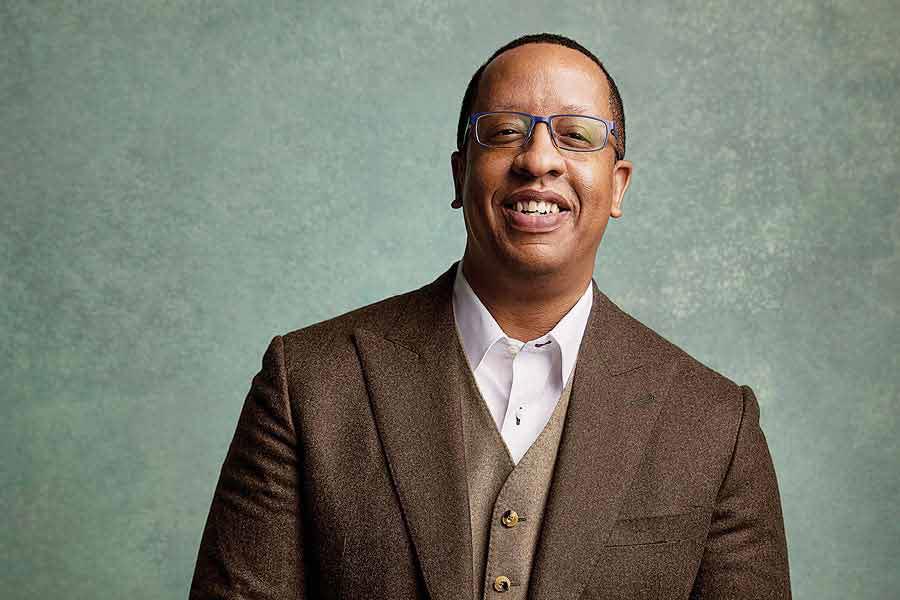 25. Damian Wilmot
Senior vice president and chief risk and compliance officer, Vertex Pharmaceuticals
The killing of George Floyd — and the sustained, widespread calls for action in response — inspired Wilmot to do more, as a corporate leader, to aggressively dismantle systemic racism. So he met over Zoom with several other Black and Latinx executives in the state, and together they formed a plan last year to create the New Commonwealth Racial Equity and Social Justice Fund, which has quickly become a vital part of the city's attempts to grapple with a way forward in a post-Floyd world. "We're trying to make sure that this isn't just a moment, but really a movement to make changes not just across the commonwealth but across the nation," Wilmot says.
26. Katherine Clark
U.S. Congresswoman, 5th District
Not too long ago, political insiders gave Clark a 10 to 20 percent chance of becoming speaker of the House within the next five to 10 years. Today it's at least 50/50. Her fellow Democrats in Washington — many of whom she helped elect, as vice chair of recruitment for the House Democratic Caucus in 2018 — have now made her assistant speaker. Clark, in other words, is essentially our new Tip O'Neill, and Boston's power structure is starting to treat her like it.
27. Tanisha Sullivan
President, NAACP, Boston Branch
Sullivan has mastered a remarkable inside-outside strategy: She speaks out on an issue until authorities put her in charge of reforming it. After she railed against the inequitable exam-school selection process, for example, Boston Public Schools made her cochair of its Exam School Admissions Criteria Working Group to rethink the approach. When Sullivan advocated for police reform in Boston, the city put her on its Police Reform Task Force. Expect her involvement to grow under Mayor Kim Janey and whoever gets elected mayor in November.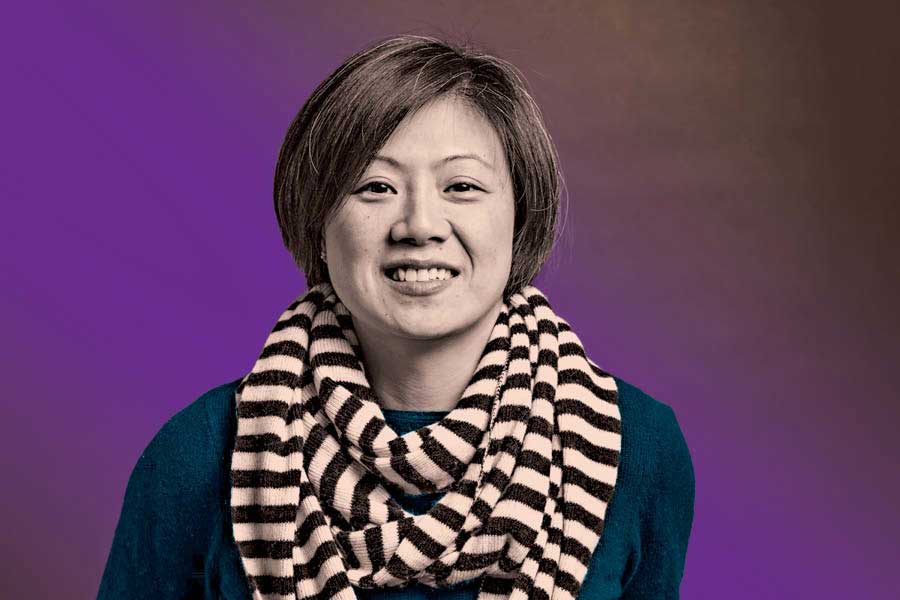 28. Karen Chen
Executive director, Chinese Progressive Association
Unfortunately, a large part of Chen's recent work has been advocating for protection of the area's AAPI community against growing incidents of hate and the devastating effects of the COVID crisis. In the past year alone, the CPA has raised emergency funds for families; advocated for housing stability and eviction prevention; and fought to protect workers from displacement. Much of this was possible because of the close relationships Chen has built over time with leaders at City Hall, labor organizations, and philanthropic foundations.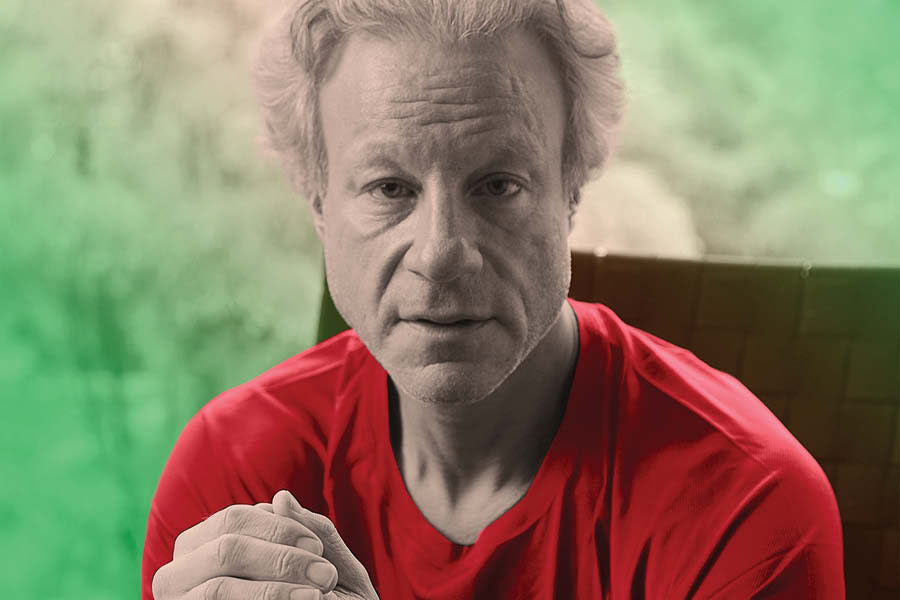 29. David Fialkow
Cofounder and managing director, General Catalyst Partners
The venture capital legend is staying at the forefront of the game, going big on so-called blank-check firms, a.k.a. special purpose acquisition companies (SPACs): General Catalyst has launched two specific to healthcare, and one intended to help Black-owned startups. And that's not the only area where Fialkow's a star: The budding Hollywood producer, who nabbed an Oscar for the documentary Icarus in 2018, also just had his latest — The First Wave, about COVID-19 — picked up by National Geographic Documentary Films.
30. Vanessa Calderón-Rosado
CEO, Inquilinos Boricuas en Acción
She's the most effective advocate around on housing issues for the underserved, fighting over the past year for greater protections against eviction and foreclosure during COVID and shaping state housing legislation that passed in January. But Calderón-Rosado has her hands in plenty of other important issues around the city as well, and when she wants something done, she has the contacts and clout to make it happen.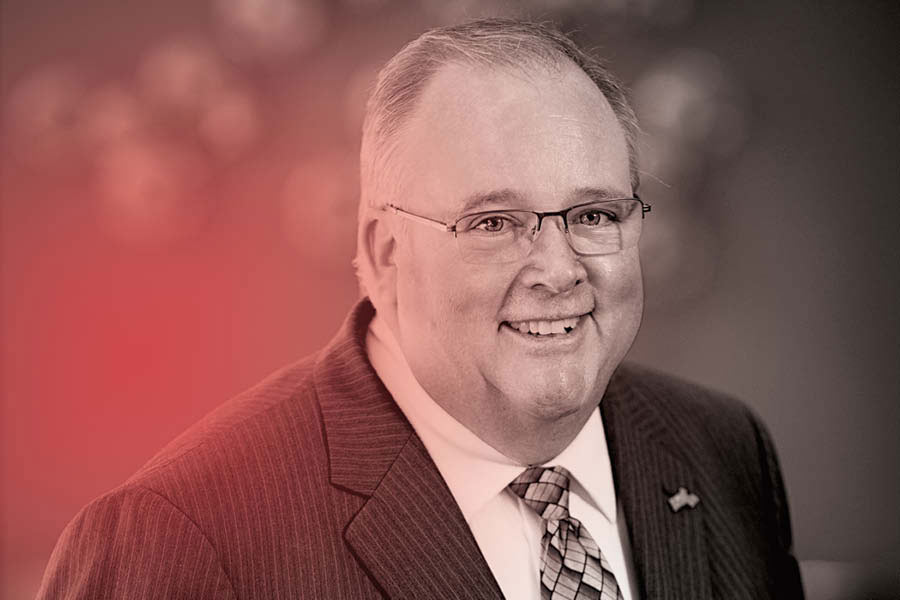 31. John Regan
President and CEO, Associated Industries of Massachusetts
Regan ascended to the top job two years ago, and AIM has continued to have almost unequaled clout, especially in the state House of Representatives and the Baker administration. Now the business lobbying group is also a leader of woke corporate practices: Last summer, Regan and AIM led a coalition of Massachusetts business groups in calling for significant change when it comes to racial equity in the workplace. And this spring, AIM recommended businesses alter their policies to do more for female employees who have suffered disproportionately during the COVID pandemic, including pay increases, extended leave, and accommodating schedules — proof that progressive politics makes good business sense in the state.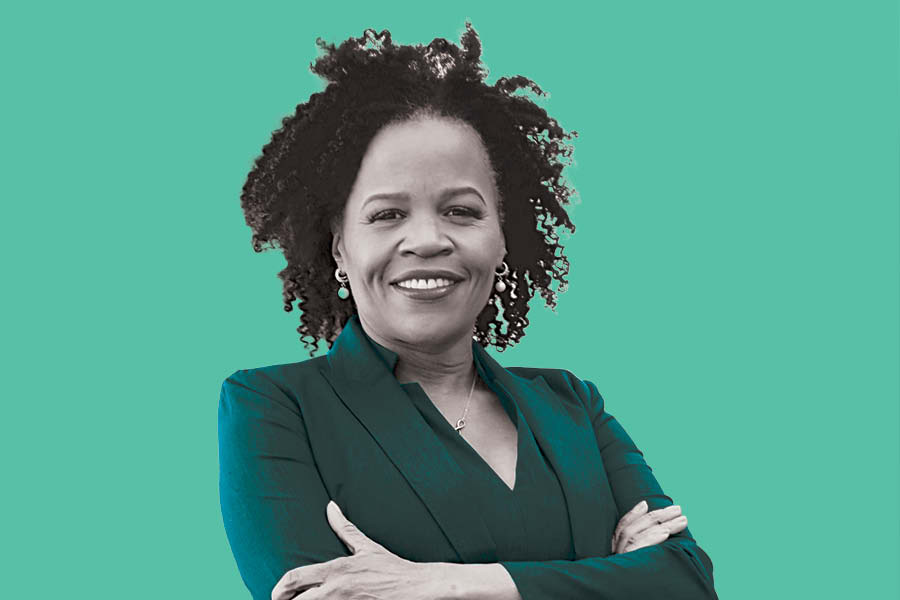 32. Kim Janey
Mayor, City of Boston
Technically, Janey has limited powers as acting mayor under the city charter, and with her ability to win a full term still a very open question, it may be tough to command allegiance from the pols, business groups, and community leaders the mayor of Boston typically uses to get his — or now her — way. But when you have them for nine months, even mayor-lite powers are a pretty big deal, all the more so during a pandemic and economic crisis. And Janey, though not a household name in the city until very recently, has plenty of experience and savvy to make the most of this opportunity.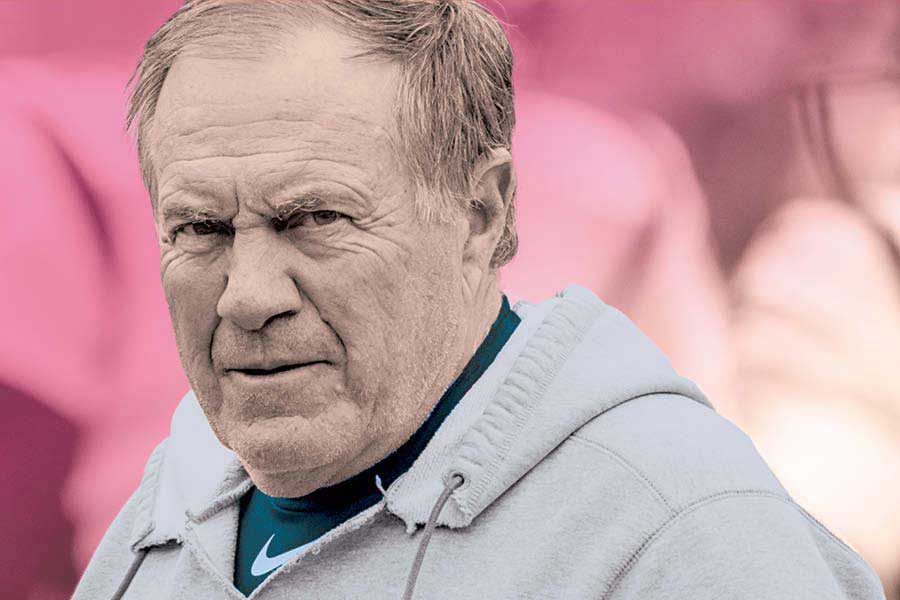 33. Bill Belichick
Head coach, New England Patriots
Belichick knows Bostonians need more than the vicarious fun of watching the greatest ex-Patriot win another Super Bowl. That's why, we assume, he uncharacteristically spent more than $159 million this spring on free agents. Win or lose next season, though, at least he knows he'll always get the seat of his choice at every restaurant in town.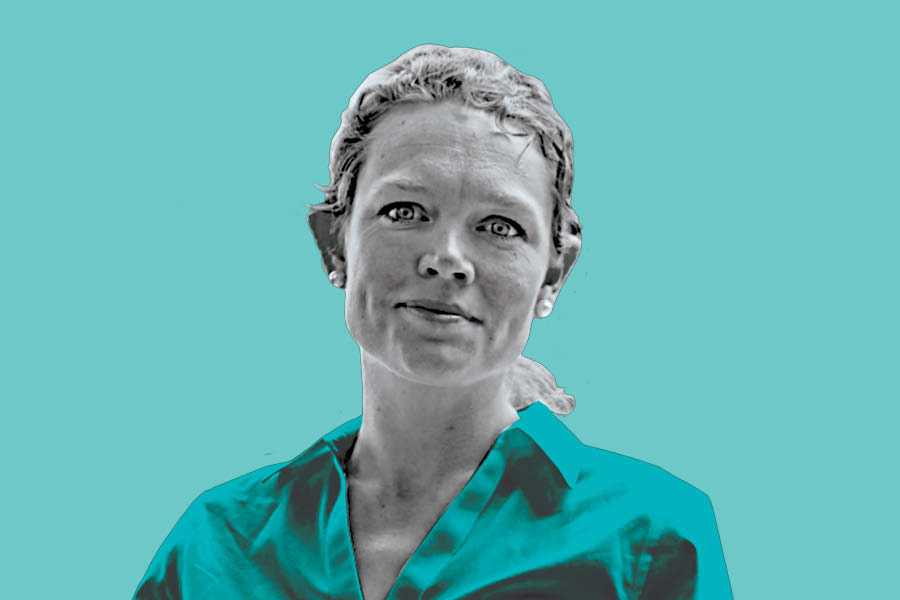 34. Elizabeth Turnbull Henry
President, Environmental League of Massachusetts
How's this for influence? In hopes of boosting the progress of local wind-farm projects, Henry launched the New England for Offshore Wind coalition; six months later, President Joe Biden announced his intention to greenlight one project off the Vineyard, and the Baker administration launched a round of bids to approve others. To think some wondered whether she'd maintain the sway of her politically connected predecessor.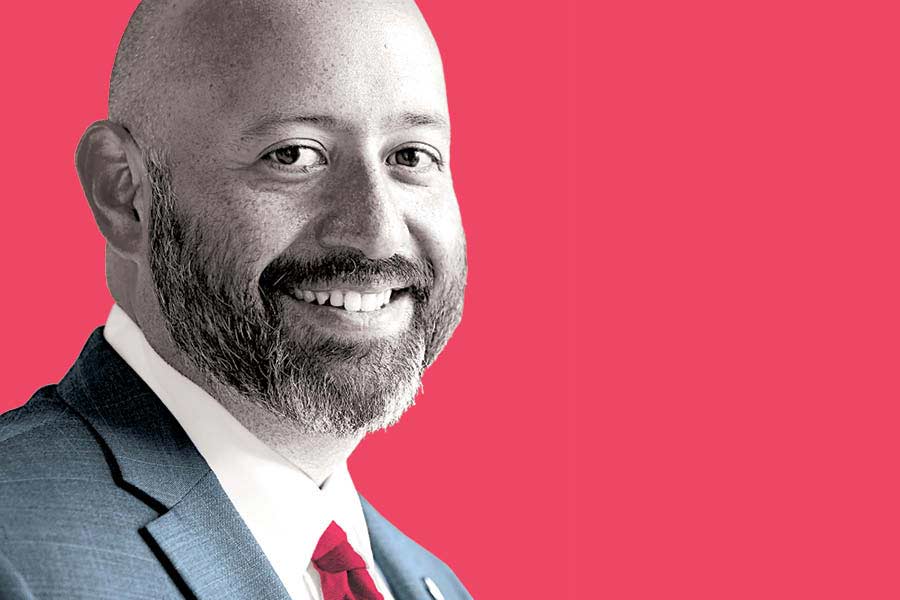 35. Marty Martinez
Chief, Office of Health and Human Services, City of Boston
His mayoral aspirations didn't pan out this year, but he's only in his early forties, so there's time. One of the few local health officials to have made it through the past year with no significant egg on his face, Martinez showed his quick reflexes as issues came up — creating, for example, a multipronged approach to more-equitable vaccine distribution. In the future, expect Martinez to take the lead of a major city or regional organization, perhaps one involved in a strong and equitable COVID recovery.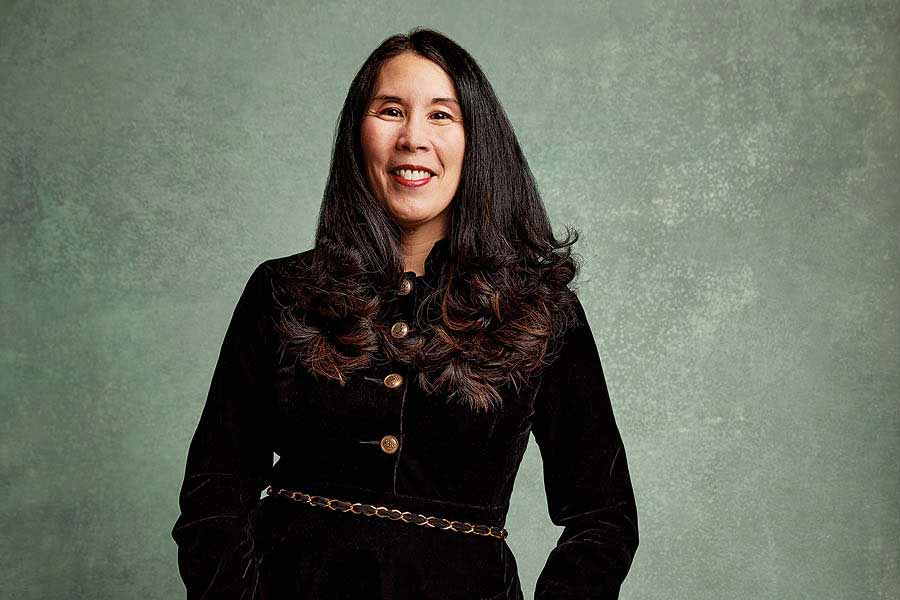 36. Betty Francisco
General Counsel, Compass Working Capital
Much of Francisco's work is focused on investing in female entrepreneurs, particularly women of color: She cofounded the Investors of Color Network and Amplify Latinx, both of which seek to economically empower marginalized communities. "Massachusetts is rich in resources for small businesses," Francisco says. "What Massachusetts is not good at is reaching Black, Latino, and immigrant entrepreneurs with those resources."
37. Corey Thomas
Chairman and CEO, Rapid7
At a time when more people are online and privacy is more important than ever, Thomas's secure-computing company just keeps getting bigger — as does his involvement with the city. He recently joined the elite Massachusetts Competitive Partnership and helped launch the New Commonwealth Racial Equity and Social Justice Fund. The tech whiz is also director of a new General Catalyst investment vehicle intended to fund companies founded by underserved ethnic groups.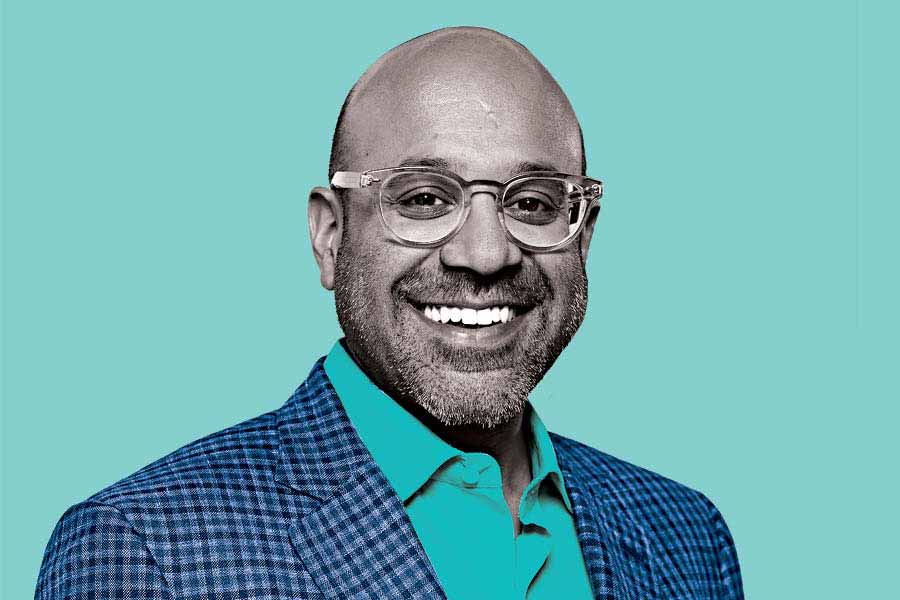 38. Niraj Shah
CEO, Cofounder, and Cochairman, Wayfair
With the pandemic causing a boom in both e-commerce and home renovation, the king of the online home-goods sphere is having a great year financially. Even as he manages a company with $14 billion in annual revenue, Shah remains involved in local business groups and state government task forces, while the Shah Family Foundation, run by his wife, Jill, has quickly become one of the city's most influential philanthropies.
39. Segun Idowu
President and CEO, Black Economic Council of Massachusetts
Akin to a Black chamber of commerce for the state, BECMA was a one-man operation a year ago; today, after surpassing its own ambitious $1 million fundraising target, Idowu has made three hires and is on the lookout for more. He has shown a deft ability to use a full toolbox of strategies to achieve his organization's goals, from suing Boston over its lack of contracts with businesses owned by people of color to launching an annual Mass. Black Expo, held online this past November. In other words, he's become a major power player in Boston whose influence is poised to grow even more with changes in City Hall leadership.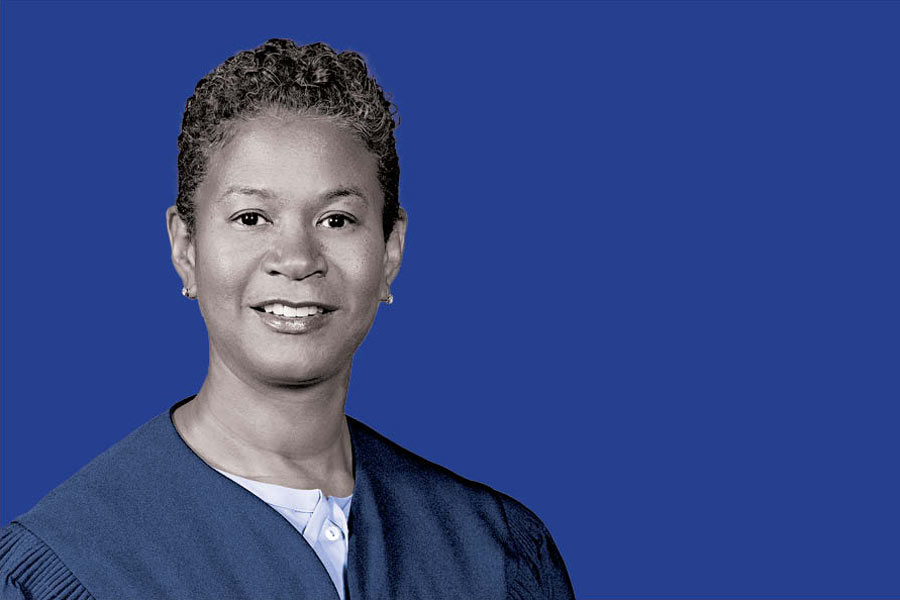 40. Kimberly Budd
Chief justice, Supreme Judicial Court
The first African-American woman to hold the state's top judiciary post, Budd leads an entirely Baker-appointed team of seven — and, at just 54 years old, could easily hang onto the position for well over a decade. But even as Budd reshapes state law from the bench, it doesn't look like she intends to stay quiet on it. In March, she participated in a public forum on racism in the court system, and in January, she publicly called for the state to increase funding for legal aid for low-income residents.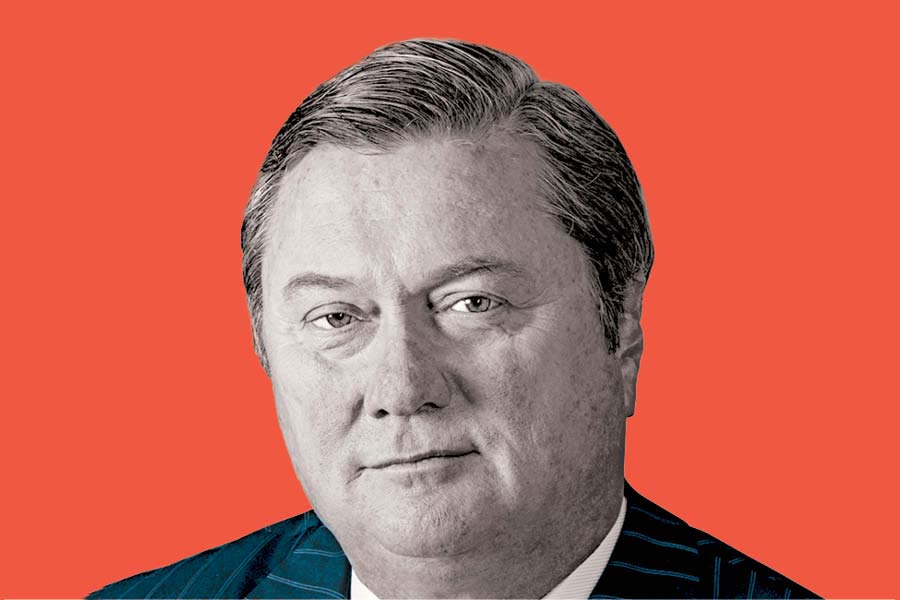 41. Robert Reynolds
President and CEO, Putnam Investments
Thirteen years into proving that he was right to take the leap from the number-two spot at Fidelity over to Putnam, Reynolds shows no signs of slowing down on any front. He's an active force in the Massachusetts Competitive Partnership, the Greater Boston Chamber of Commerce, and the Massachusetts High Technology Council, not to mention managing nearly $200 billion in assets. It's not all about the Benjamins, though: When the American Red Cross of Massachusetts wanted to hold an event this spring honoring frontline heroes of the pandemic, Reynolds volunteered to chair it.
42. Sam Kennedy
President and CEO, Boston Red Sox
As an executive in the Sox front office for all of the team's post-1918 championships, Kennedy is usually the first person local nonprofits ask for help, and he seldom declines. He's deeply involved in all of the official Red Sox community partnerships, not to mention several organizations that are close to his heart, from Camp Harbor View to the BASE, Robert Lewis Jr.'s acclaimed program for urban youths. And now Kennedy is about to exert more influence than ever on the city in the role of developer, as the team plans 2.1 million square feet of retail, residential, and office space on parcels surrounding Fenway Park.
43. James Morton
President and CEO, YMCA of Greater Boston
It's been a challenging year for Morton, who dealt with a fire at the YMCA's Huntington Avenue facility on top of having to furlough employees after COVID wiped out the organization's programming revenue. But he kept finding ways to push forward, forming remote learning pods for low-income students, partnering with Boston Public Schools to distribute food to millions of children while schools were closed, and teaming up with Greater Boston Food Bank to bring food to needy families. The reward for all of those efforts? An unexpected $18 million donation from MacKenzie Scott, ex-wife of Amazon founder Jeff Bezos, in December.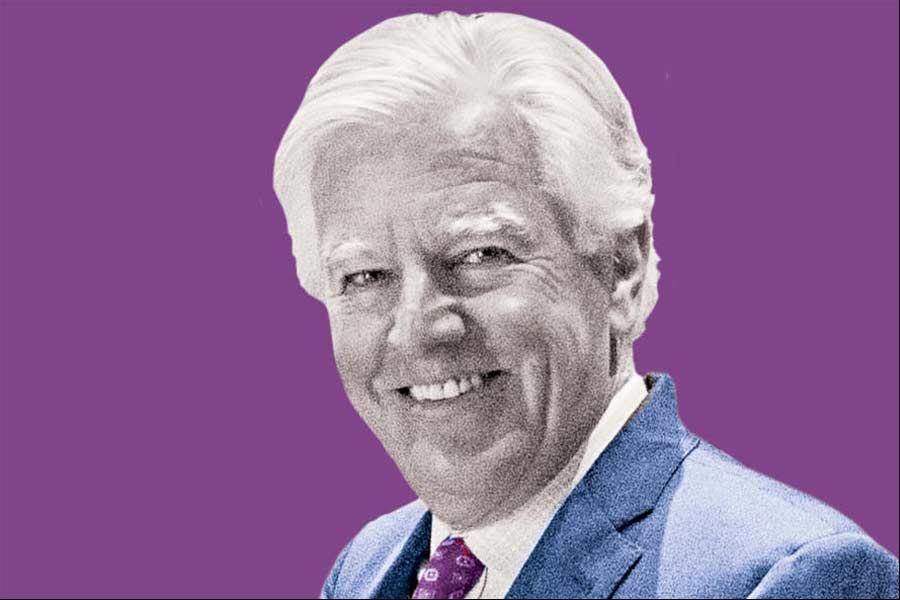 44. Marty Meehan
President, University of Massachusetts
Despite the costly and painful effects of COVID-19 on his five-campus institution, Meehan continues to ensure that UMass is contributing to the state's recovery. That has included testing clinics, field hospitals, research, and, now, a variety of vaccination efforts. Meanwhile, the schools have ramped up online offerings, both short-term and long-term; the Amherst campus is moving ahead with new on-campus housing; and — most important to some — the flagship university just won its first-ever men's hockey national championship.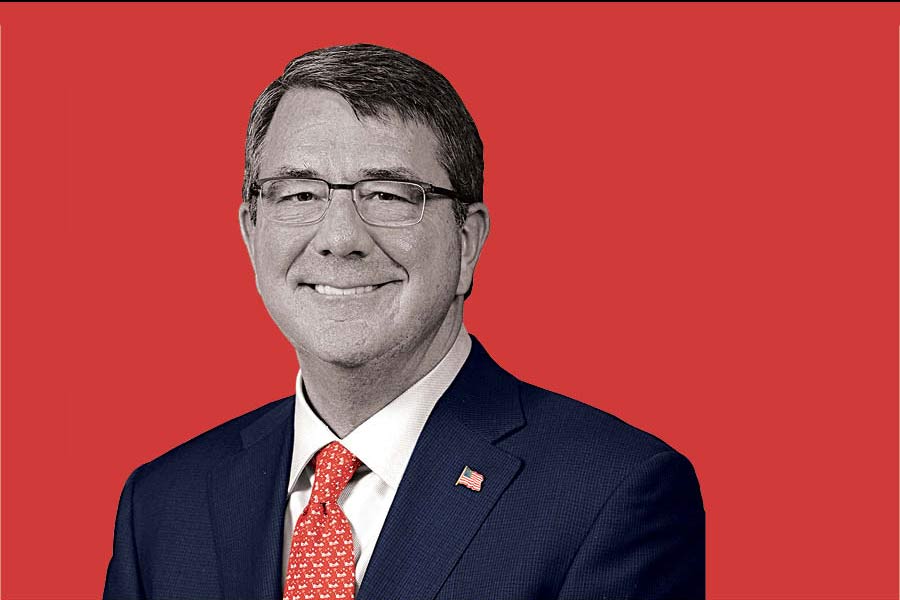 45. Ash Carter
Director, Belfer Center for Science and International Affairs, Harvard Kennedy School
Even during the Trump presidency, Carter kept the Belfer Center atop the rankings of the country's most important and influential think tanks. Now, as Joe Biden repopulates the White House and Pentagon with veterans of the Obama administration — most of whom worked with, or under, Carter when he was secretary of defense — his organization is poised to grow in stature. But it's not just his direct line to DC that makes him influential. Carter's interest in artificial intelligence, STEM-based public policy careers, and every type of tech being dreamed up has him deeply involved with Boston-area institutions from GE to MIT.
46. Eliza Dushku
Actress
Let's be honest: Most of the people known as "Boston celebrities" haven't lived here for years. The former vampire slayer, however, is one of our true local stars, having moved back from Hollywood, married Intercontinental Real Estate CEO Peter Palandjian, an influencer himself, and settled down to raise children here. (Baby number two is currently on its way.) They clearly intend to make their mark locally: Last June the couple donated $1 million and 150,000 N95 masks to Brigham and Women's Hospital.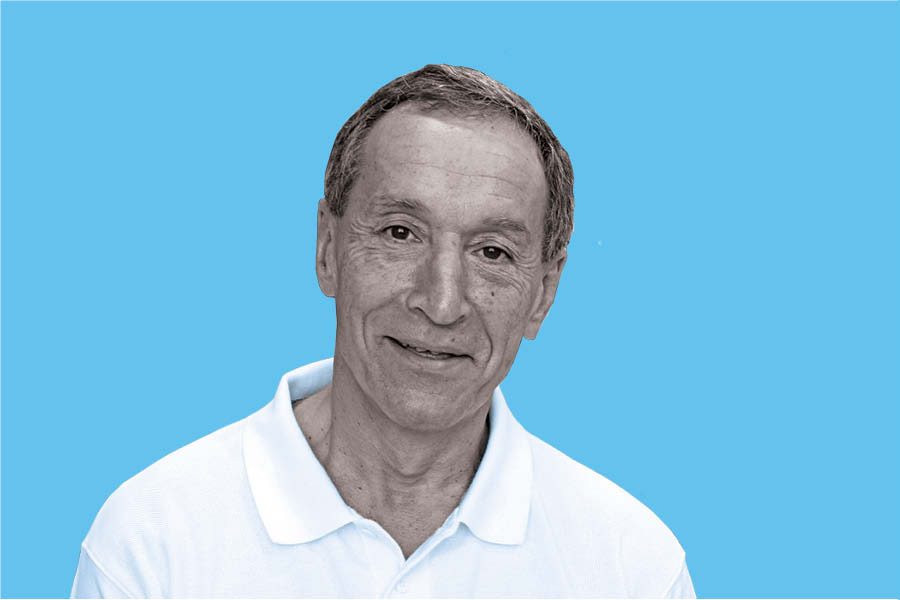 47. Jim Davis
Chairman, New Balance
His athletic-shoe-and-apparel company rakes in $3.3 billion in worldwide sales, and he's made clear he's keeping it anchored in Brighton. In fact, Davis has remained active in the ongoing transformation of Boston Landing around the sleek headquarters he opened in 2015 — including most recently selling an acre of land that'll be turned into life-sciences offices and labs. And he's keeping his company sharp, too, with the recent hire of sneaker designer Teddy Santis as creative director.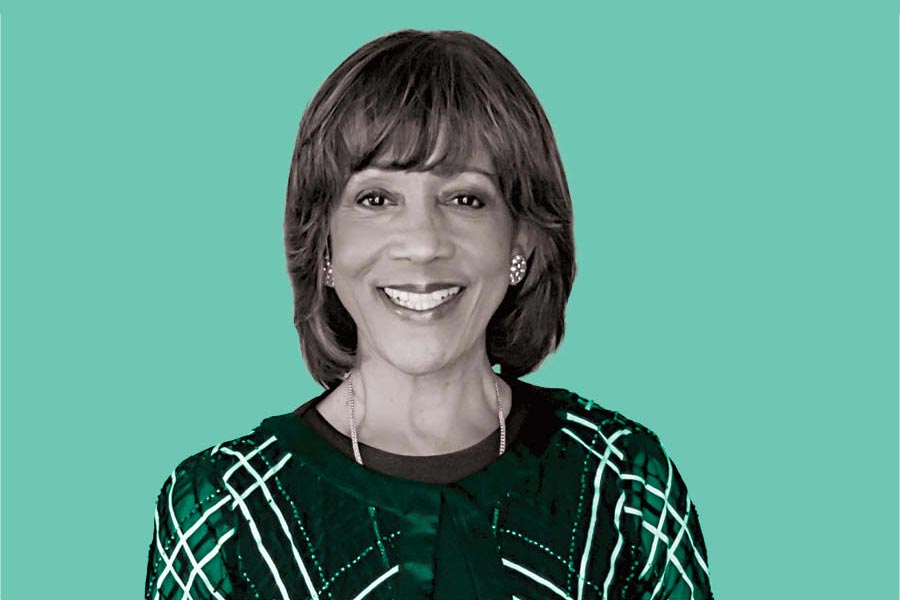 48. Deborah Jackson
President, Cambridge College
In buying up the New England College of Business and Finance last year, Jackson moved Cambridge College — already popular among adult learners in the state — into the burgeoning online education space, positioning it for even further growth. And that's just her day job. Jackson continues to lend her expertise to area boards, task forces, and organizations at a pace that puts others on this list to shame: As the leader of Eastern Bank's board, she's taken the institution through a successful IPO while prioritizing diversity and inclusion initiatives, and she joined the board of directors of Boston telemedicine company Amwell just as demand for its services surged.
49. Makeeba McCreary
Chief of learning and community engagement, Museum of Fine Arts
McCreary wants the MFA to play a major role in Boston's recovery — and she hasn't been waiting, even through the frustration of COVID-related closures and furloughed employees. She's introduced the museum's first two artists in residence, two local Black artists who are already sparking conversation with a mural at Madison Park Voc-Tech, as well as portraits on the MFA's Huntington façade paying tribute to five artists displayed inside. Just as important, she's also showing other cultural institutions how to get things right with her Table of Voices program, which brings diverse community input into the MFA's exhibition planning.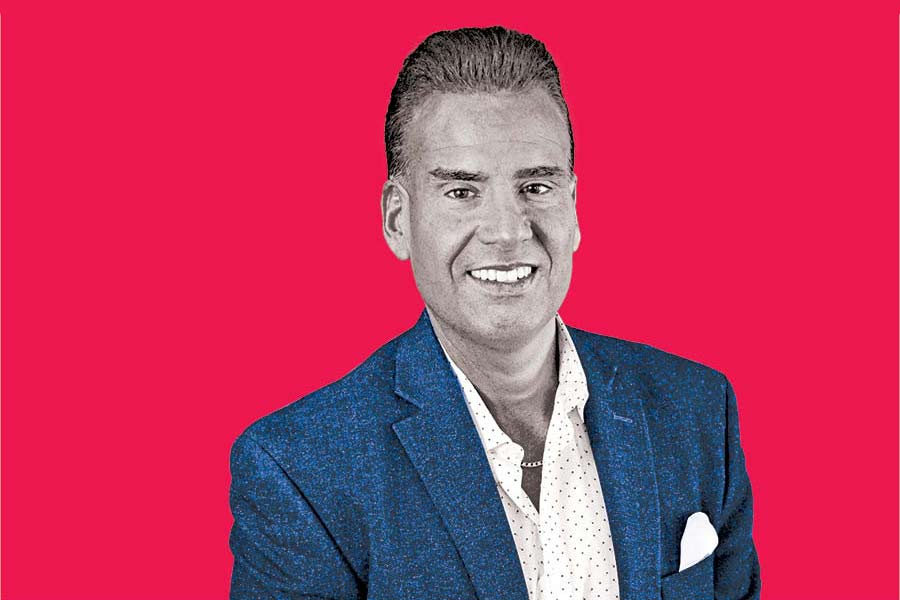 50. Alberto Vasallo III
President and CEO, El Mundo Boston
Vasallo's own website says he "is considered by many in the region to be the face of the Latino community," and that's just fact, not bragging. He publishes New England's largest Latinx newspaper, is the longtime Urban Update host on WHDH, and created the annual Latino Career Expo and Hispanic Heritage Breakfast. Vasallo is such an important conduit to the area's Latinx population, in fact, that Charlie Baker has sometimes gone on his Facebook Live broadcast with important pandemic and recovery information vital to those hard-hit communities.
51. Kevin Phelan
Co-chairman, Colliers International, Boston
He's one of Boston's true real estate titans, and has been honored with just about every business and civic award this town has to bestow. But much of Phelan's influence comes from the breakfast group he has hosted for 45 years. Word is that the gathering, attended by select leaders of the city's political, financial, business, educational, and nonprofit worlds, has actually grown more active in the new world of Zoom meetings.
52. Jay Ruderman
President, Ruderman Family Foundation
When you see actor Cole Sibus on Stumptown or Blake Stadnik on This Is Us portraying characters with their own real-life conditions, that's Ruderman at work. Already considered one of the most important advocates for the disabled Jewish population in America and Israel, Ruderman is now focused on changing how Hollywood depicts disability and uses disabled actors — and earlier this year, NBCUniversal specifically cited Ruderman's efforts when it joined CBS Entertainment in pledging to include actors with disabilities in auditions for every project across its networks and studios.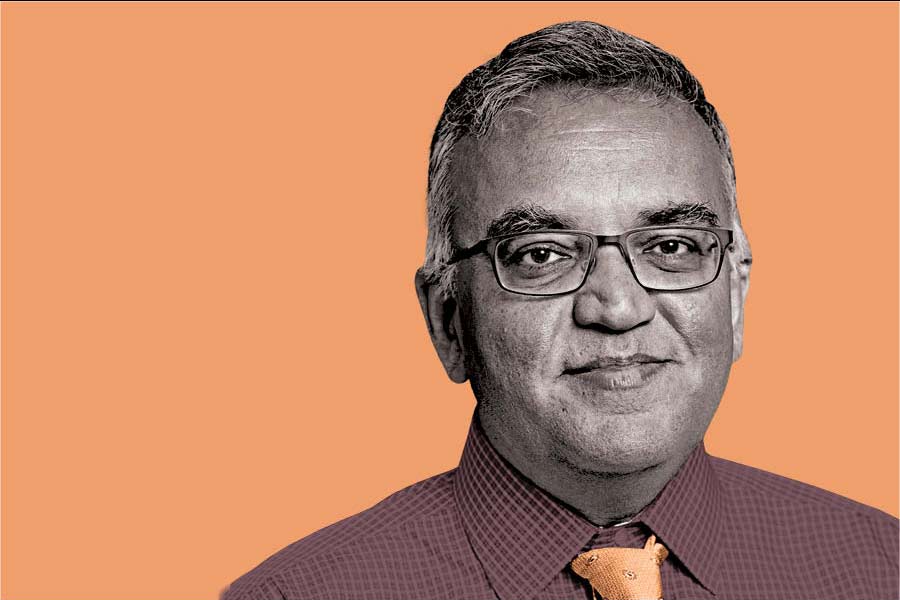 53. Ashish Jha
Dean, Brown University School of Public Health
The Indian-born, Harvard-trained expert is on MSNBC, ABC, and CNN. He's even testified in front of Congress. He seems to be, well, everywhere, politely and calmly dropping truth bombs about the pandemic that we don't get from anybody else. It's a level of visibility that's given him arguably more influence on COVID-19 policy and behavior than anyone outside the federal government. And yes, even though Brown hired him away from Harvard last year, we can still proudly call the Newton resident one of our own.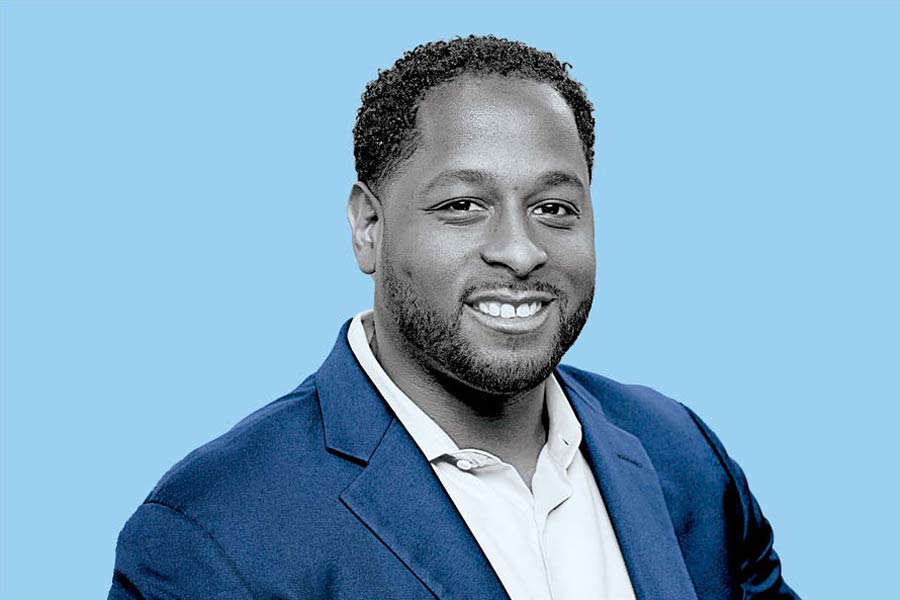 54. Greg Shell
Managing director, Bain Capital Double Impact
Shell, who runs the do-good-through-investing Double Impact fund started by Deval Patrick at Bain Capital, has for years been one of Boston's best-connected and most actively involved business and community leaders — so much so that in 2019 he received a major business group's Myra H. Kraft Award for Non-Profit Leadership. Still, he couldn't help adding to his plate in 2020, cofounding the New Commonwealth fund and getting Bain Capital to give $2.5 million to the Black-and-Latinx-business-boosting Foundation for Business Equity, one of the many boards he sits on.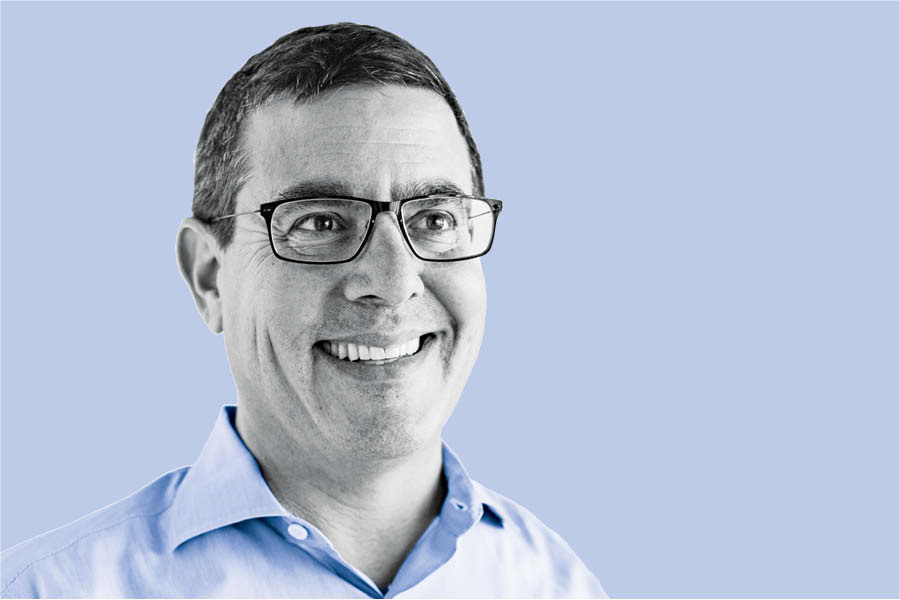 55. Jeremy Sclar
CEO, WS Development
For one thing, he's responsible for a whole bunch of pink flamingo art in and around Boston this spring, as a symbol of renewal, hope, and getting out shopping again. More important for the long term, Sclar has teamed up with Red Sox president and CEO Sam Kennedy on a major redevelopment of five acres right outside Fenway Park. This comes after the shopping-complex visionary built a 23-acre complex in the Seaport.
56. Ed Markey
U.S. Senator
Last year, we said that if Markey defeated superstar Joe Kennedy III to retain his Senate seat, his public image — and influence — would spike. It has. Long a cult favorite among die-hard liberals, Markey is now the most desired speaker (along with his bill-writing House partner, Alexandria Ocasio-Cortez) at progressive events across the country and online. At the same time, he's also bringing home the bacon and doing the necessary constituent services for the state, close observers say.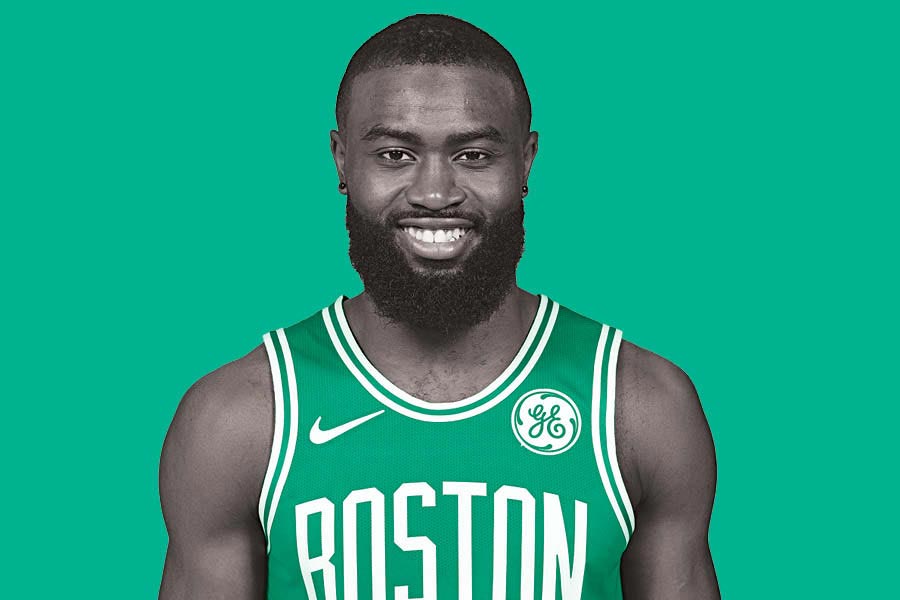 57. Jaylen Brown
Forward, Boston Celtics
Last July, just as he was about to finish a media availability, Brown stopped himself and sat back down. "Before I go, I just want to speak on Breonna Taylor," a Black woman killed by police in her Louisville apartment. It was just one example of how Brown has spoken out forcefully, and effectively, about racial justice and education over the past year. Whether at press conferences, in addresses at MIT and Harvard, or at a protest he led in Atlanta after George Floyd's death, the Celtic star exudes leadership, thoughtfulness, and urgency. And he's only 24 years old.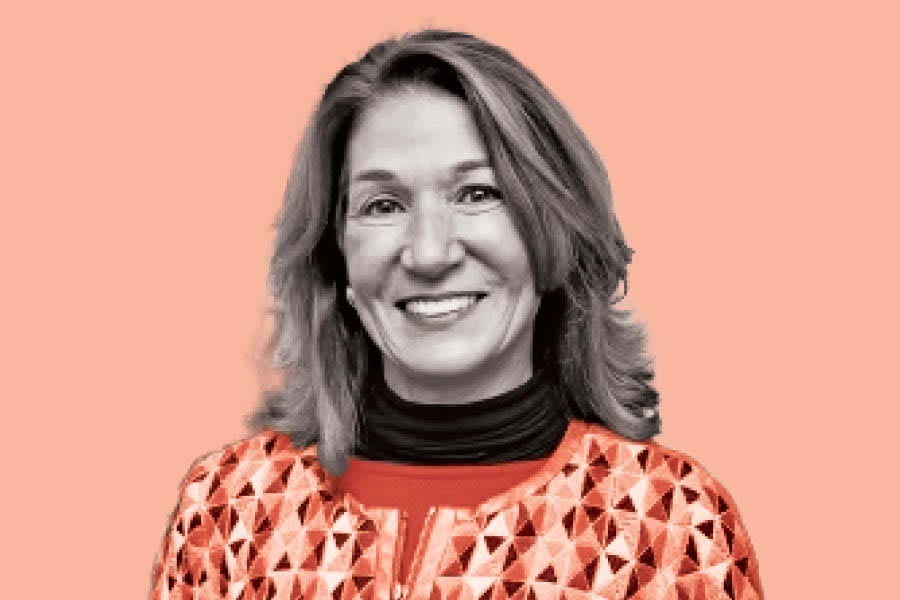 58. Karyn Polito
Lieutenant Governor
Whenever it seems less likely that Charlie Baker will run for a historic third term as governor, people start kowtowing a bit more to the likely Republican nominee to succeed him. Baker continues to keep Polito's profile high, tapping her to announce new projects paid for with COVID-relief funds, for example, and proclaiming virtually every initiative as coming from the "Baker-Polito administration." Plus, her new second home in Dartmouth, to go along with her main house in Shrewsbury, gives her some pretty good home-field claims in the Southeast and Worcester County regions where she would need to pile up votes against a Democrat.
59. Jason Robins
CEO and cofounder, DraftKings
He just became Boston's latest member of the hallowed three-commas club on the strength of his company's rising stock. And there's no question that with sports back in action DraftKings has been on a roll, making deals with DISH Network, UFC, and Cal Ripken Jr. while watching legalized online sports gambling expand everywhere from South Dakota to Ontario. One challenge to the Robins juggernaut: the Massachusetts legislature, which is struggling to finalize a sports betting bill that would grant a license for DraftKings (among other companies) to take online wagers on sports outcomes.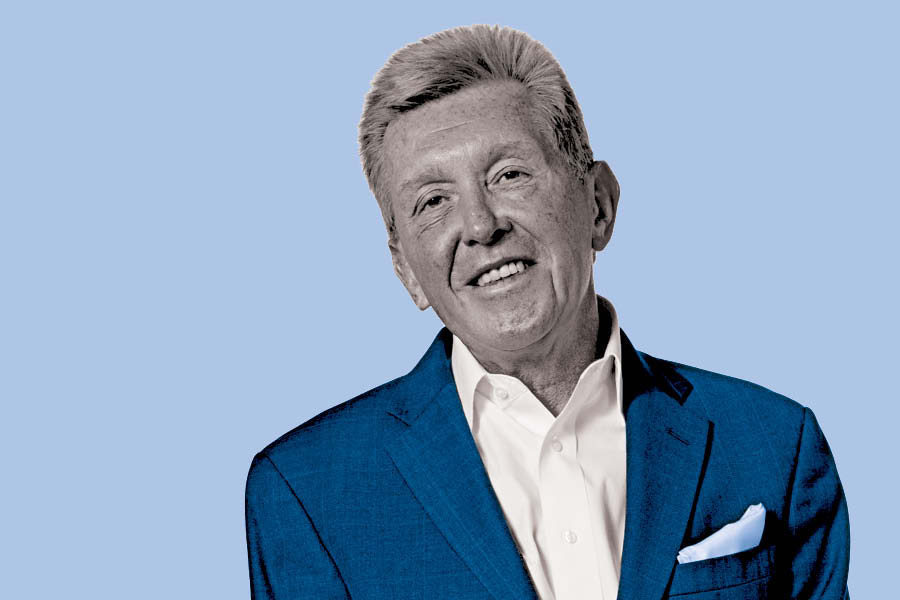 60. George Regan
Chairman and CEO, Regan Communications Group
Even though he has offices up and down the East Coast, Regan is as Boston as PR moguls come — in just a few months, in fact, A-listers will once again descend upon his Cape house for his well-attended pool parties. Though the past year hasn't been easy on Boston's public relations industry, under the direction of its prolific CEO, Regan Communications hasn't missed a beat, continuing to evolve its offerings for a changing media landscape — and draw new clients.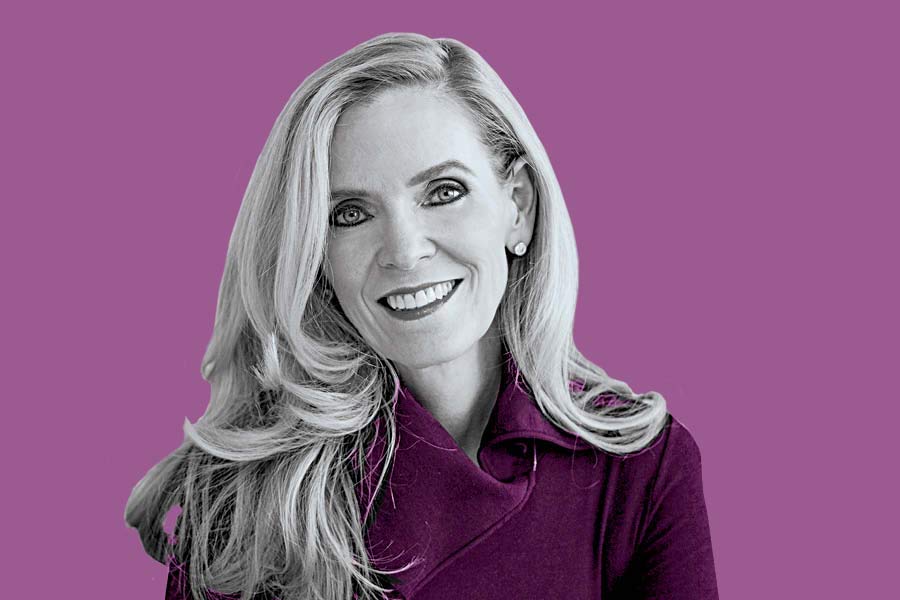 61. Elizabeth Lowrey
Principal and director of interior architecture, Elkus Manfredi Architects
She just expanded health and wellness company WHOOP's Fenway headquarters, designed the mixed-use Meriel Marina Bay in Quincy, and oversaw the new headquarters for developer Samuels & Associates in the Fenway. Lowrey, in other words, is all about creating workspaces for a changing world — something there will be plenty of need for as Boston companies start planning their post-COVID operations.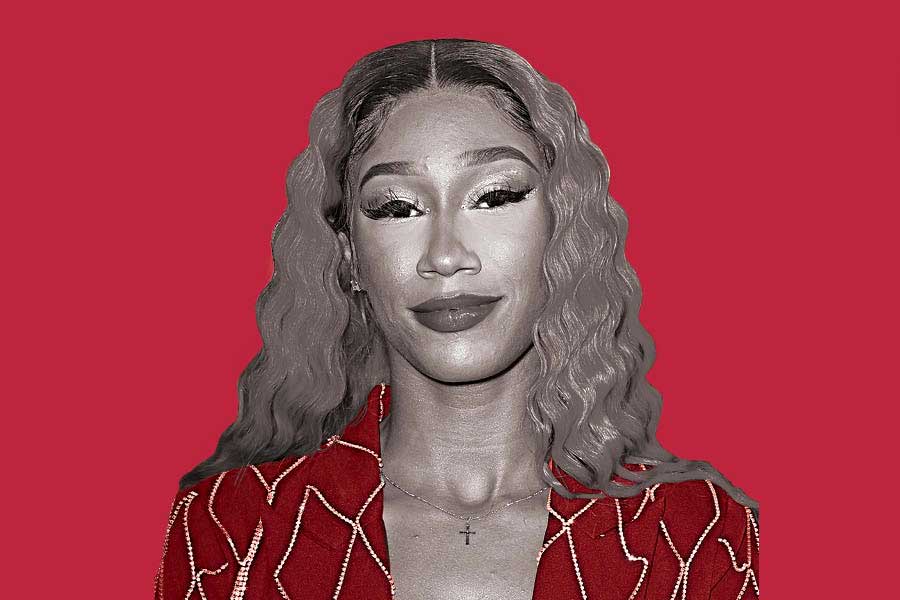 62. Bianca "Bia" Landrau
Recording artist and model
Sean John chose the 29-year-old rapper from Medford to be the face of his new women's wear collection, so, yeah, you could say she's got influence. Beyond that, she has a new contract with Sony's Epic Records label, won Artist of the Year at the 2020 Boston Music Awards just as her new EP dropped, and is reportedly coming out with an R & B album this year. And if you move fast, you can help her reach one million Instagram followers.
63. Kirk Sykes
Co-managing partner, Accordia Partners
As the first Black hotel developer in the city and one of the first Black directors of the Federal Reserve Bank of Boston, Sykes has spent years breaking down barriers in Boston. He founded his company, Accordia Partners, in 2014 in large part to diversify Boston's elite real estate development scene; today, among other achievements, he's set to create the transformative Dorchester Bay City development at the old Bayside Expo site as he works with the city government, the Federal Reserve, and many others to create equity in Boston's development, financing, and construction processes.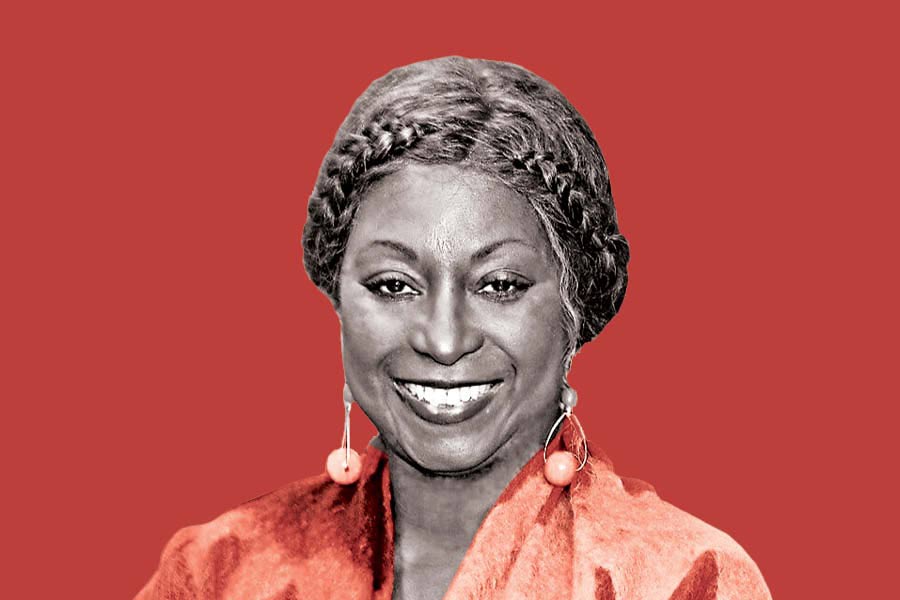 64. Colette Phillips
President and CEO, Colette Phillips Communications
The public relations maven is still doing plenty of that — just a few months ago, the city of Boston awarded a $2 million tourism-promotion contract to a group she leads. But that's not the only way Phillips is making her mark on the Hub: Now in its 13th year, her Get Konnected! networking platform continues to be vital in providing alternatives to Boston's old boys' network, and now she's launched an executive recruiting firm to help match employers with diverse talent. Phillips's endorsement in the 2021 mayoral race, meanwhile, will likely carry a lot of weight.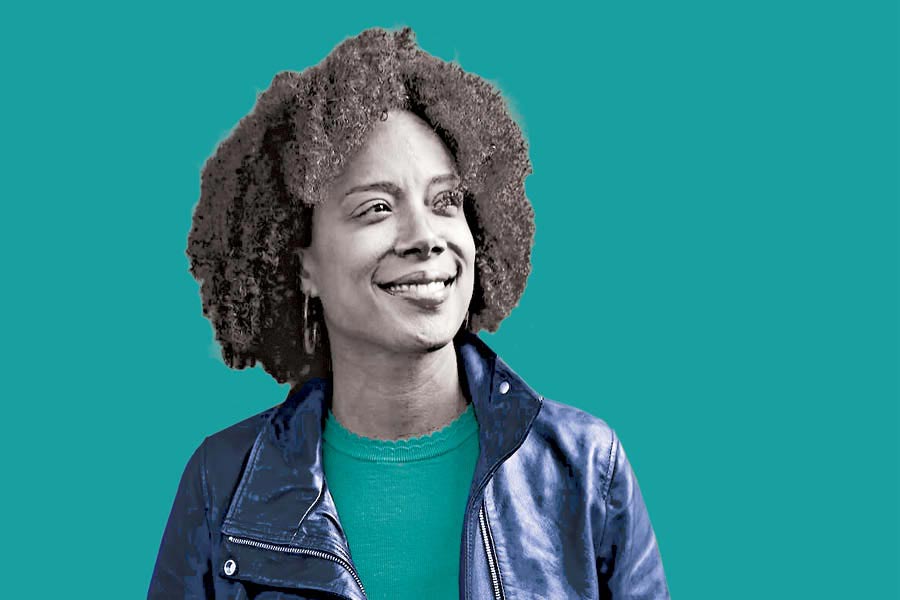 65. Wilnelia Rivera
President, Rivera Consulting
When Rivera guided Ayanna Pressley's underdog congressional campaign to victory in 2018, a lot of old-school Boston pols were still unfamiliar with her. They shouldn't have been: Rivera was already way ahead of them all in organizing and motivating the New Boston electorate. She is now a nationally sought-after consultant, popular public speaker, and mentor for Boston's progressive pols and policy advocates, particularly women of color. So far, though, it looks like she's staying neutral in the city's hot mayoral race even as she works with Democrat Ben Downing on his 2022 gubernatorial campaign.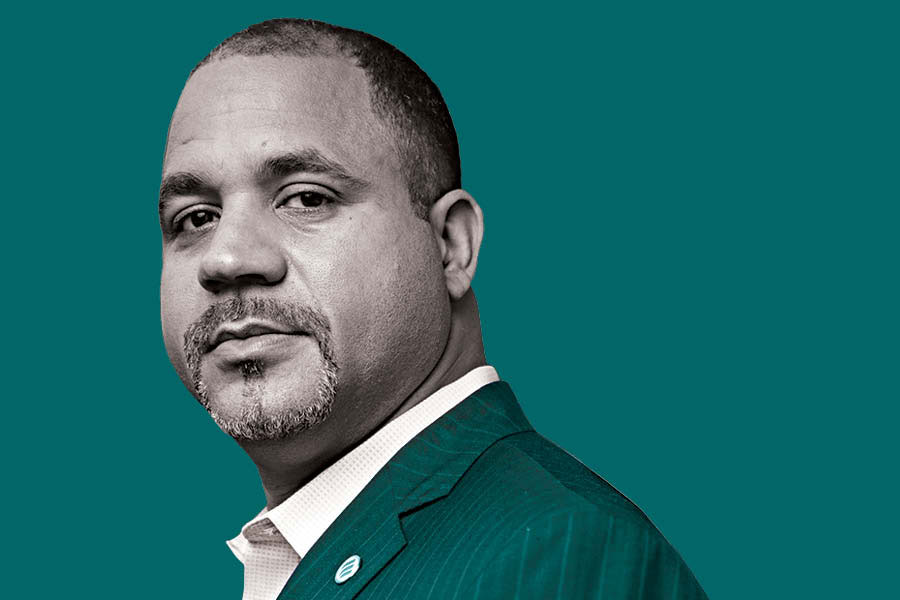 66. Quincy Miller
President, Eastern Bank
Rumored to be in line for Bob Rivers's job as chairman and CEO of the high-profile financial institution if he decides to leave sometime soon, Miller has been increasingly in the spotlight, highlighting the bank's aggressive work on PPP loans and commitment to equity and justice. On the last point, Miller is pushing change both outside and inside his company: Last June he helped launch the New Commonwealth Racial Equity and Social Justice Fund while leading Eastern's own Road to Equity plan and supplier diversity program.
67. Sean O'Brien
President, Teamsters Local 25
There's a good chance that later this year, O'Brien will be elected general president of the entire International Brotherhood of Teamsters, but don't for a second think he's taken his eye off Boston. His 12,000- member local just helped Jeff Turco win the state representative primary for Bob DeLeo's old seat and is now putting its strength behind Michelle Wu for mayor.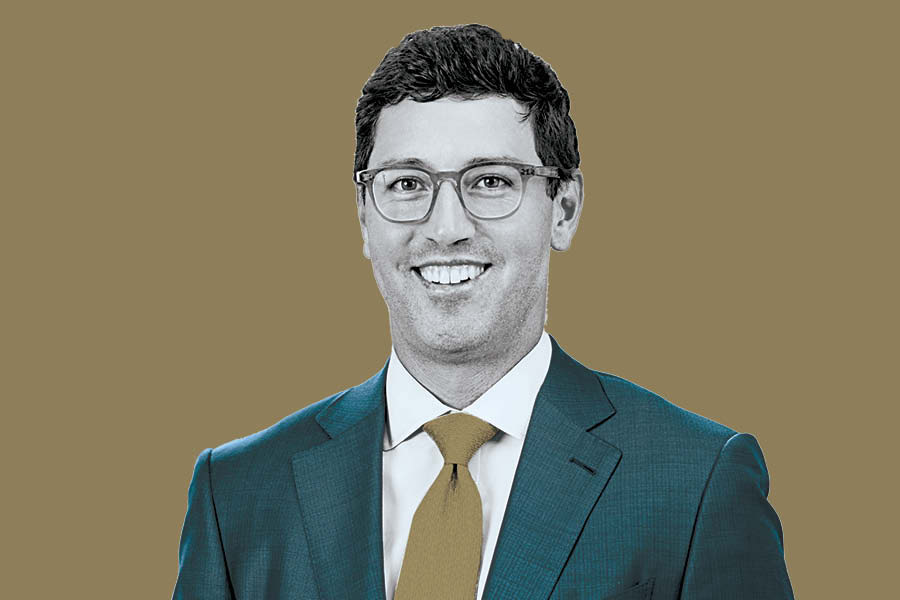 68. Hunter Kass
Executive vice president and regional market director for Greater Boston, Alexandria Real Estate Equities
When the life-sciences real estate giant promoted 38-year-old Kass to lead its regional operations in Boston, it effectively anointed him king of lab space for the biotech capital of the world. Alexandria already had nearly 9 million square feet, mostly clustered around Kendall Square, but Kass is expanding well beyond that. He recently bought up the iconic former Landmark Center (Sears Building to you elders), the former GE building on Necco Street in Fort Point, and two parcels on E Street in South Boston, all to build into life-sciences research and laboratory space.
69. George Sargent
CEO, Arnold+Havas Media Boston
Since he was put in charge barely a year ago, Sargent has made sure the advertising titan has been not only growing, but pushing itself to do better. Witness his recent hire of "entrepreneur in residence" Michael Tennant, an empathy expert who is working to make the company's work more inclusive while also encouraging the creative team to employ anti-racist and empathetic leadership.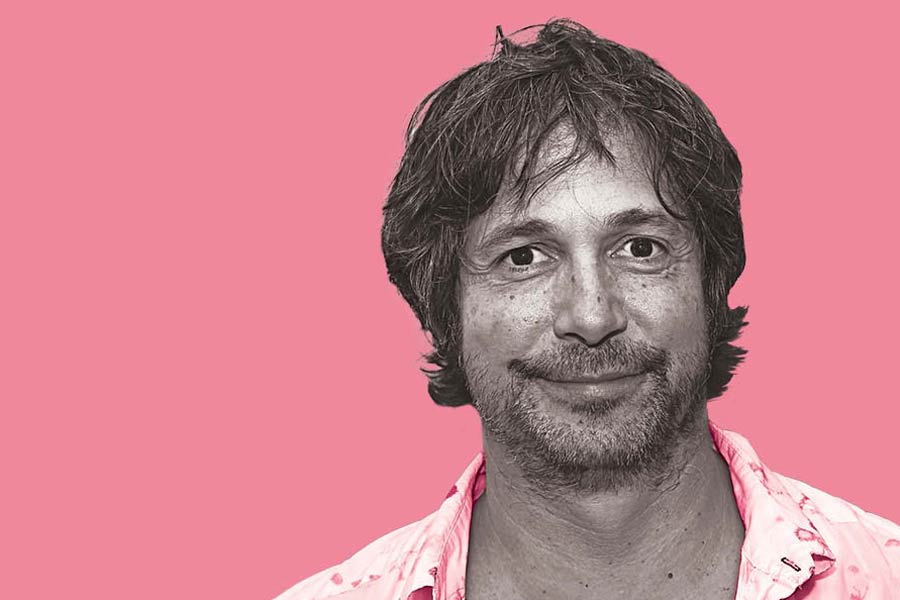 70. Ken Oringer
Chef and owner, Uni, Toro, Coppa, and Little Donkey
Over the past year, Oringer has used his soapbox as chef-owner of some of the city's most popular restaurants to help the industry survive. Case in point: Early in the pandemic, he partnered with Tracy Chang of Pagu and entrepreneurial Mass General resident Natalie Guo to create Off Their Plate, a service that delivers meals to food-insecure frontline workers — helping those families while also benefiting participating restaurants' employees and suppliers. He is also a leading member of Massachusetts Restaurants United, an advocacy group that's helped shaped laws supporting independent eateries. Meanwhile, he's gotten creative in getting his own food back out there, including a "ghost kitchen" Thai-fried-chicken takeout service and a limited menu delivered to special lockers at apartment buildings.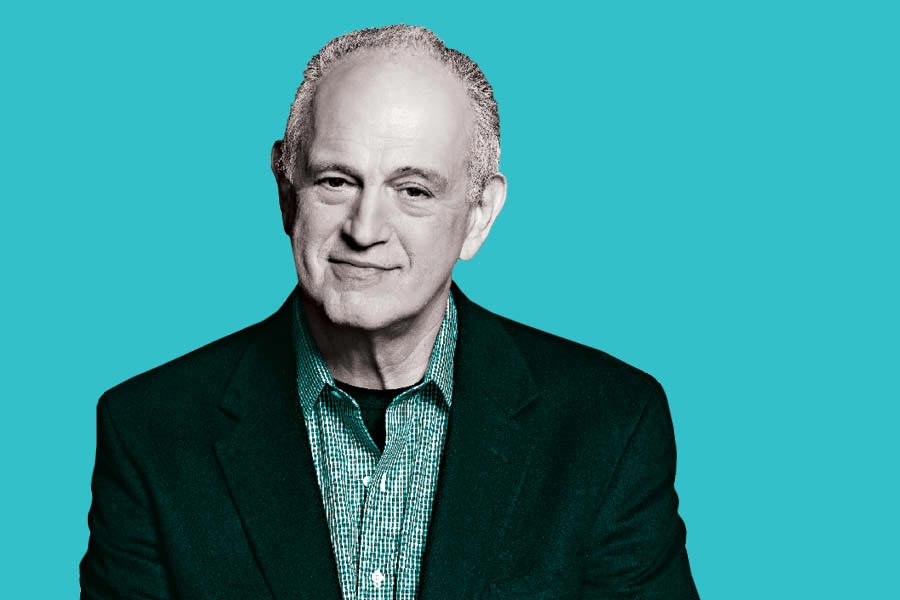 71. Jim Braude
Host, Greater Boston, GBH television, and cohost, Boston Public Radio, GBH radio
Nobody steers the public conversation in Boston more than Braude, who every day informs and entertains during three hours of live radio with longtime on-air partner Margery Eagan, followed by his popular half-hour public affairs television show. Everybody — everybody — in Boston comes on to be interviewed, with regular radio guests including Boston Globe editor Brian McGrory and Governor Charlie Baker.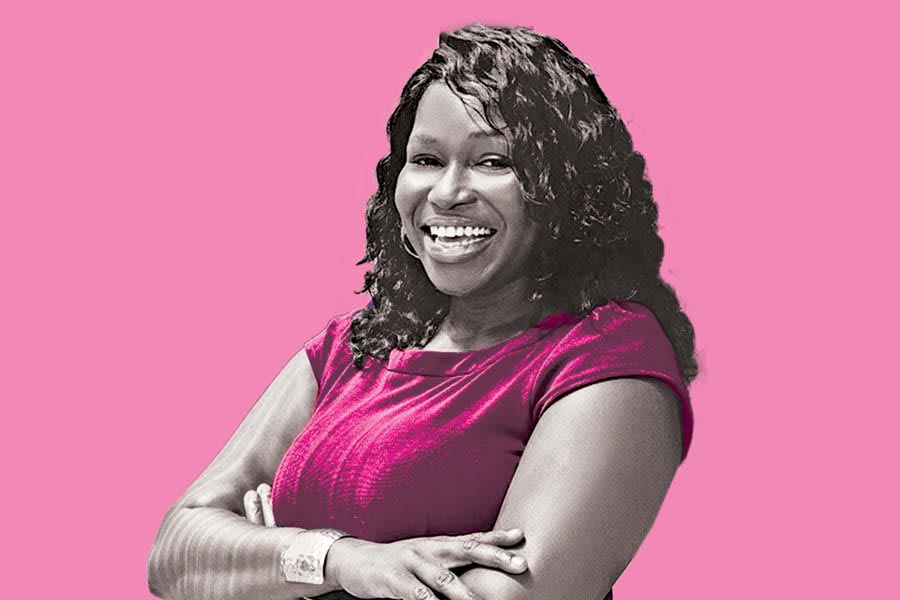 72. Nia Grace
Owner, Darryl's Corner Bar & Kitchen
Grace cofounded the Boston Black Hospitality Coalition last March to advocate for a precarious segment of the city's dining scene; since then, her leadership has likely helped dozens of establishments survive the pandemic, thanks to initiatives such as Boston's first Black Restaurant Month in August. But Grace's goals go far beyond the current crisis, as she works to create equitable conditions in a city where only eight of 1,000 liquor licenses are Black-owned — and she has the ear of a growing number of city officials.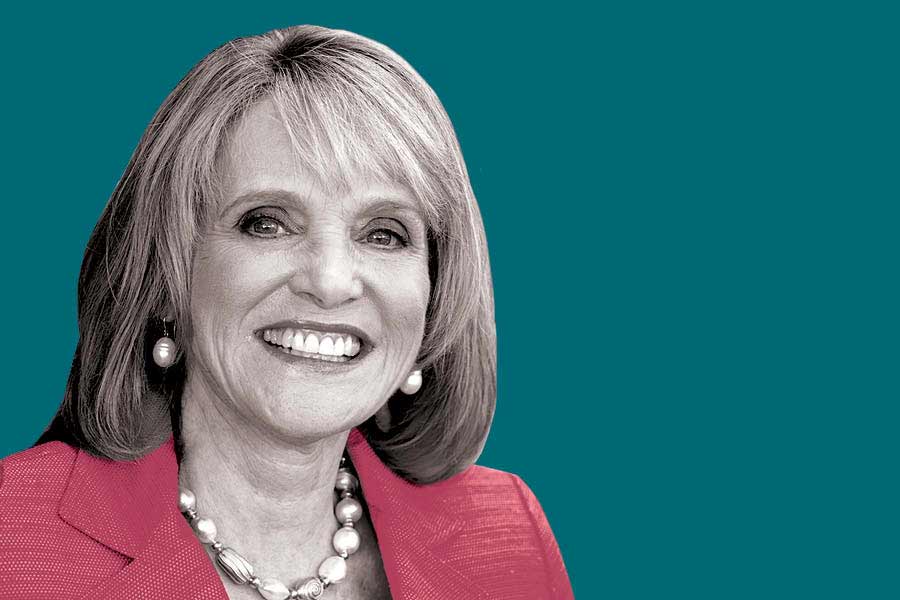 73. Barbara Lee
Founder and president, Barbara Lee Family Foundation
After more than two decades pushing for more women in elected office nationally and locally, Lee is seeing some remarkable progress these days. That includes a female vice president and record numbers of women in the U.S. Congress. It also includes a veritable army of powerful women in Boston, from Ayanna Pressley and Katherine Clark to several mayoral candidates, whom she helped rise to their current positions.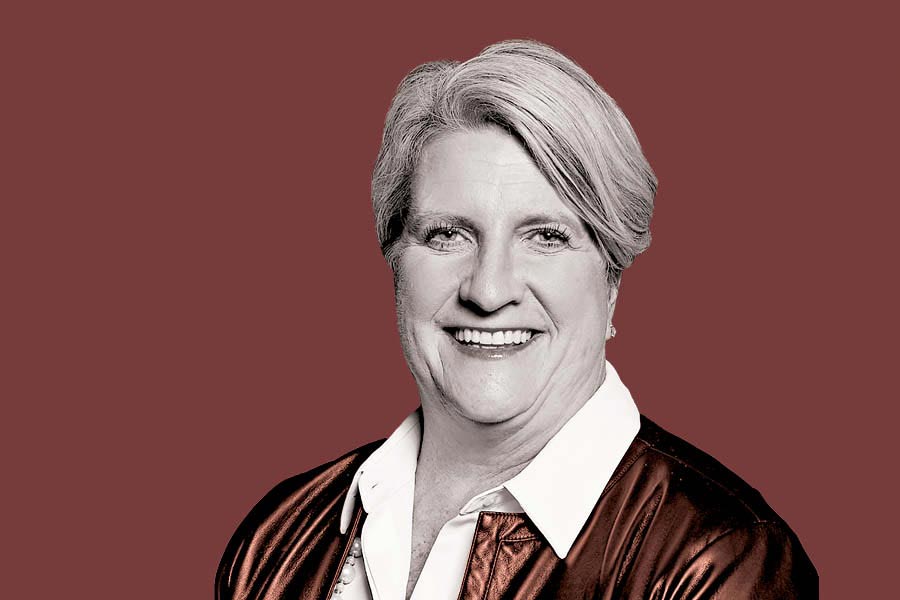 74. Amy Latimer
President, TD Garden
Few, if any, venues will play a bigger psychological role in making Bostonians feel that life is back than TD Garden, and Latimer is in charge of making that happen. She welcomed the first few fans back to Bruins and Celtics games in late March, but it will take a little longer for North Station to be swarming with happy faces heading to a Justin Bieber concert, Disney on Ice , or the new Hub on Causeway development, also owned by parent company Delaware North.
75. Mo Cowan
President, Global Government Affairs and Policy, GE
Is there an important Zoom call in Boston that doesn't include Mo Cowan? The business executive, attorney, and former U.S. senator is part of both the New Commonwealth Racial Equity and Social Justice Fund and the Boston Racial Equity Fund, and has had a hand in connecting the key people in many other new ventures. His very personal essay last summer in this magazine, revealing his difficult experience as a Black man in Boston, was considered a call to action to many throughout the city.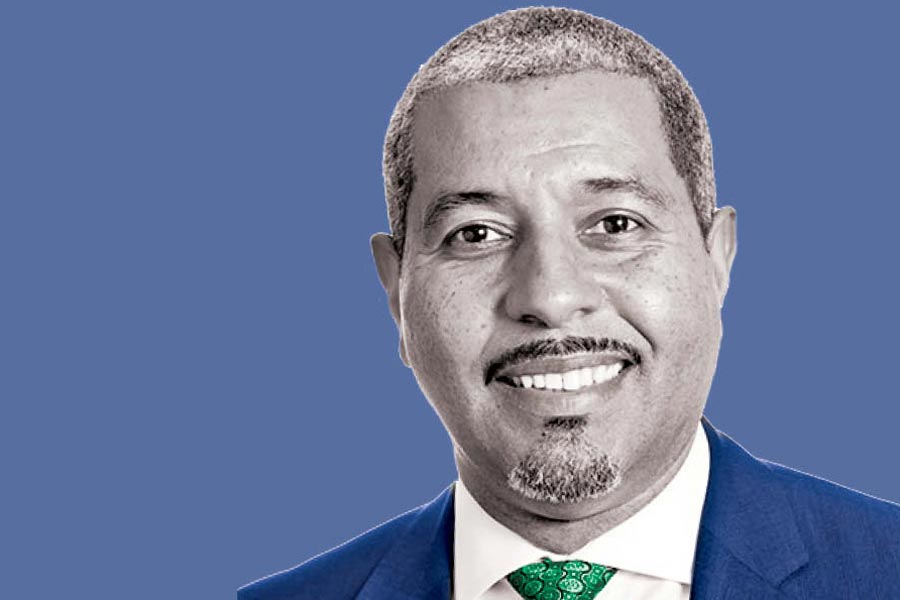 76. Manny Lopes
President and CEO, East Boston Neighborhood Health Center
Widely respected and admired for delivering healthcare to some of the region's most vulnerable, underserved residents in East Boston, Chelsea, Revere, Everett, and Winthrop, Lopes now finds that everybody wants to partner with him. Governor Baker, Senator Warren, and others have sought to make EBNHC a critical part of the state's vaccine distribution plan. Former Mayor Marty Walsh put him on the city's Public Health Commission; he's also on the boards of Boston Medical Center and Blue Cross Blue Shield of Massachusetts. And running the state's largest community health center apparently wasn't enough: To save the smaller South End Community Health Center, EBNHC took over its operations last year.
77. Herb Chambers
Owner and president, the Herb Chambers Companies
The billionaire boss whose last name is synonymous with cars just opened one of America's largest luxury dealerships right here in Boston. The truth is, even nearing age 80, Chambers places his social, business, and philanthropic commitments — and even his beloved big motor toys — a distant second behind running his business. "I really don't work, [because] I love what I do," he told Boat International in early 2020, explaining why his brand-new, custom-built superyacht was in Miami for the Super Bowl while he was doing the interview from his Somerville office.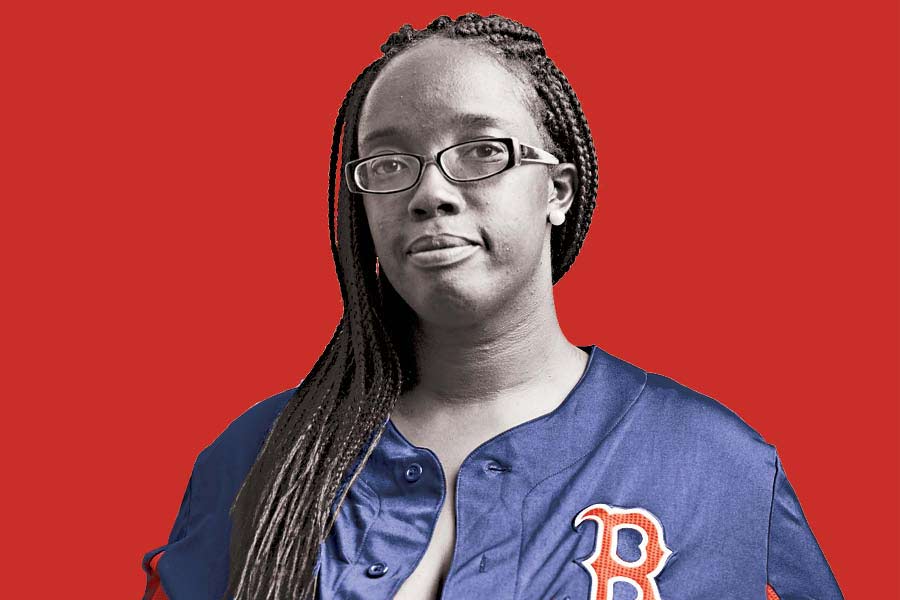 78. Monica Cannon-Grant
Founder, Violence In Boston
No matter how you feel about her sometimes controversial rhetoric, Cannon-Grant has repeatedly demonstrated the ability to organize on an attention-getting scale in the tens of thousands, without having an event get out of control or step on its own message. That's not easy, and it has the attention of Boston politicians, who increasingly want to work with her and help her, whether with those big protests or her regular work fighting violence and feeding Boston's hungry. An increase in funding, in fact, led to the opening of the Violence in Boston Social Impact Center in Hyde Park last fall, which will provide services to at-risk young men and a food-pantry program.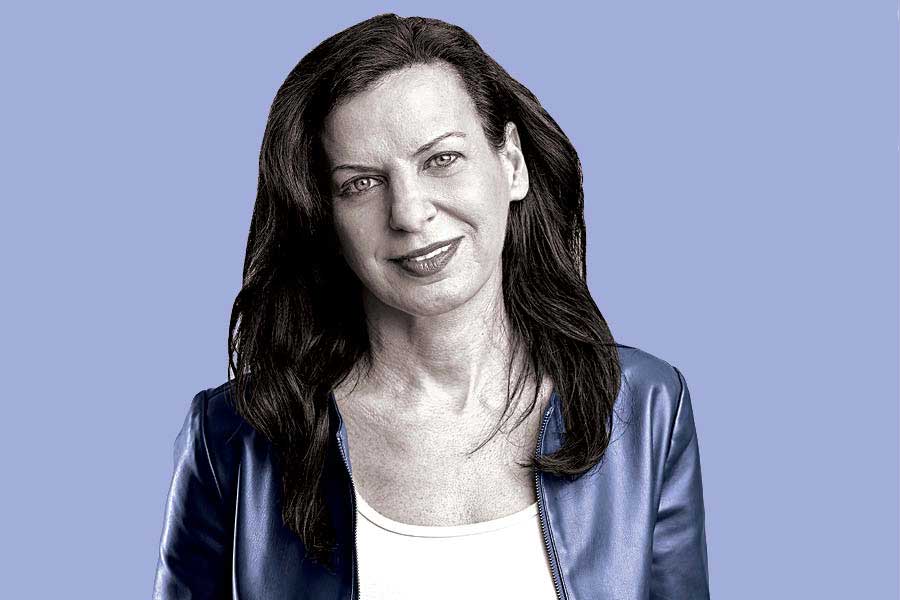 79. Juliette Kayyem
Author, consultant, and senior lecturer in international security, Harvard Kennedy School
Her ubiquitous presence on CNN and public radio continues to give us the straight dope on COVID logistics, the January 6 Capitol assault response, the Atlanta massage-parlor murders, and basically every scary thing that happens in the world. But that's not the only way Kayyem shapes the public's understanding of current events: The former Department of Homeland Security assistant secretary is also regularly tapped by Boston-area pols and businesses for her expertise on those same topics. And we're still not ruling out another campaign for governor.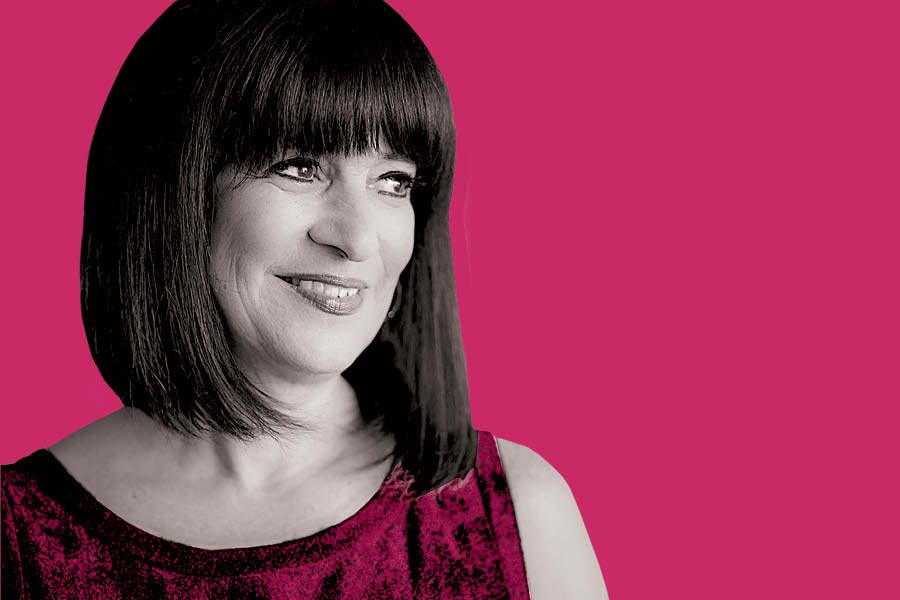 80. Diane Hessan
CEO, Salient Ventures
Through her investment and advisory company, Hessan continues to elevate local entrepreneurs; through her role as a Boston Globe columnist, she continues to elevate important ideas. And she can constantly be found convening smart and influential people, as when she recently interviewed reclusive Fidelity chief Abigail Johnson for an online Tufts University audience.
81. Alexandra Oliver-Dávila
Executive director, Sociedad Latina
No longer serving the mayor who appointed her, the new chair of the Boston School Committee might now be emboldened enough to become the independent voice that critics never thought they'd see. Her leadership of the school committee will in part be an extension of her 20-year work at Sociedad Latina in Mission Hill, trying to make Boston a better place for its Latinx residents — and observers say she's already bringing a little of her activist attitude to her new gig.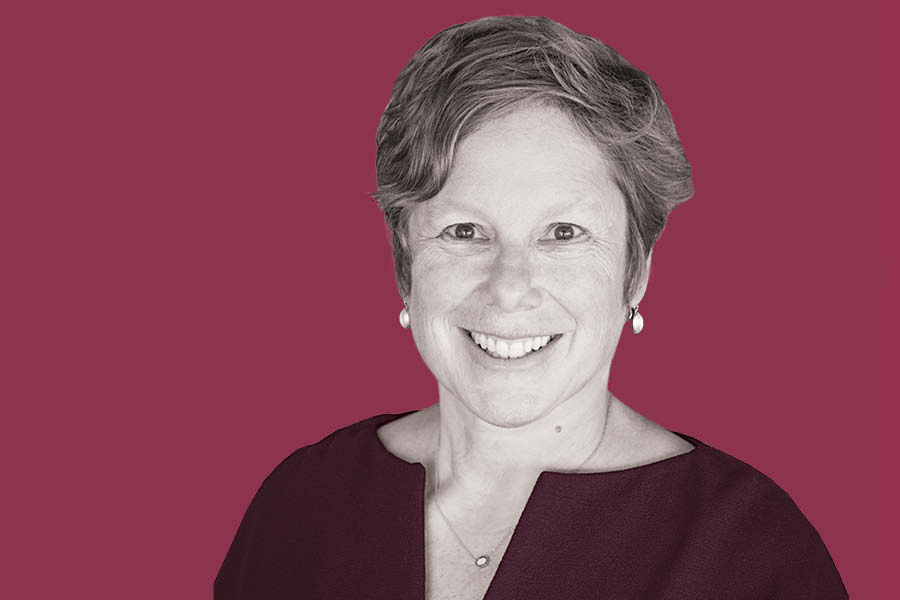 82. Jill Medvedow
Director, Institute of Contemporary Art
Way back in April 2020, Medvedow turned the new ICA East Boston gallery into a fresh-produce distribution hub for the community. Almost a year later, she used the same site to create and distribute art-project kits to 1,200 Boston Public School students. Now that the ICA is reopening (hopefully for good this time), Medvedow can get back to her day job of being one of Boston's most vital cultural leaders.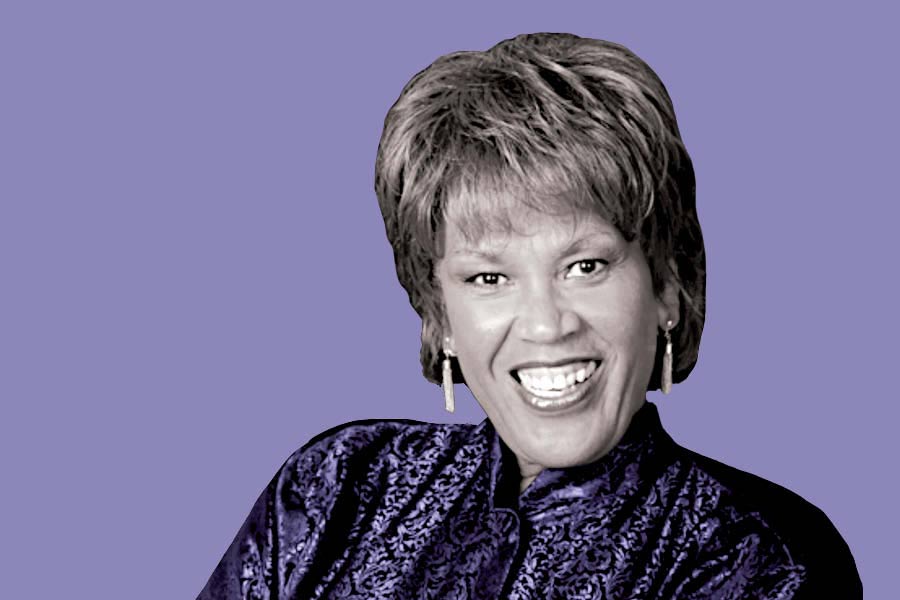 83. Liz Walker
Senior pastor, Roxbury Presbyterian Church
The city turns again and again to Walker, and each time she shows us how we can be better. Most recently, Governor Baker tapped her to be part of his vaccine advisory group, where she works to build trust in communities of color who may be skeptical of COVID-19 vaccines. She also cochaired (with Paul English and Reverend Jeffrey Brown) the group that is finally bringing a Martin Luther King Jr. memorial to Boston, and fights the battle against urban trauma daily that others won't. No wonder she got a shout-out as a barrier breaker from Mayor Janey in her inauguration speech.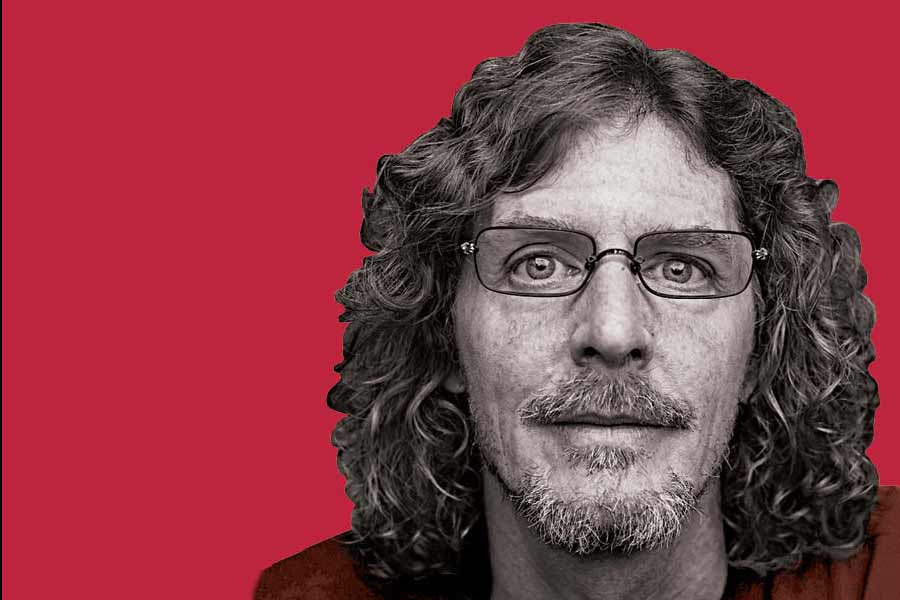 84. Ernie Boch Jr.
CEO, Boch Enterprises
The auto sales magnate continues to lean into his reputation as a sort of pop-up philanthropist. To wit: When he learned that COVID-19 meant kids couldn't share instruments in school, he quietly donated hundreds of them so they could have their own. Early this year, he left tips worth $2,021 at six different bars, as part of his "tip challenge" to help restaurant staff during the pandemic. And then he gave a million dollars, unsolicited, to the Barstool Fund, established to help small businesses survive the pandemic. Now if we could only get a peek at the bird sanctuary he's reportedly building on his Martha's Vineyard estate.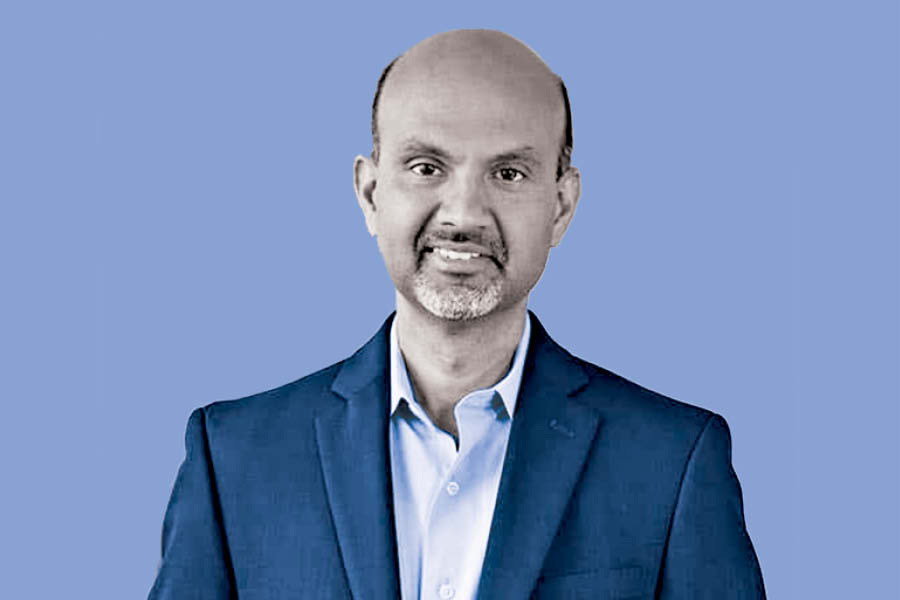 85. Mohamad Ali
CEO, International Data Group
When Ali took the lead at the huge technology-media company in 2019, he launched a move to a new headquarters in Needham — only to have his plans for the workspace foiled by the pandemic. No matter: To keep his workers connected, productive, and content while WFH, Ali tapped into the company's tech expertise to create an interactive workflow and forged policies focused on work-life balance. Things went so well that the Massachusetts Technology Leadership Council gave IDG an award for company culture, setting the standard by which many other local businesses will likely be judged in the future.
86. Marcy Reed
President, National Grid Massachusetts
This past year has shown Reed to be at the height of her powers, pushing her company, and the state, on sustainable energy, racial diversity, and workplace gender equality — all while avoiding the kinds of power-grid fiascos we've seen elsewhere. She may be retiring this spring to spend more time with her family, but with this kind of clout, don't expect her to withdraw from the public square anytime soon.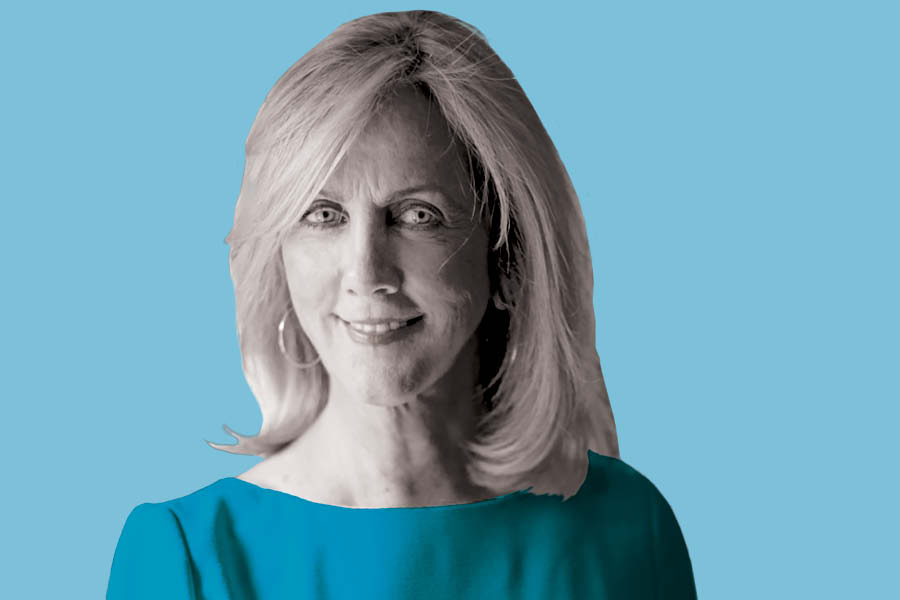 87. Tracy Campion
Principal and owner, Campion and Company
As the premier real estate mover among Boston's rich and famous — she's the one selling Tom Brady's Back Bay condominium — Campion and her company closed more than $800 million in deals in 2020. But she's not content to simply rest on her laurels, packing her website with plenty of splashy photos that are attracting powerful new clients and oglers alike (check out her current listing at 20 Louisburg Square).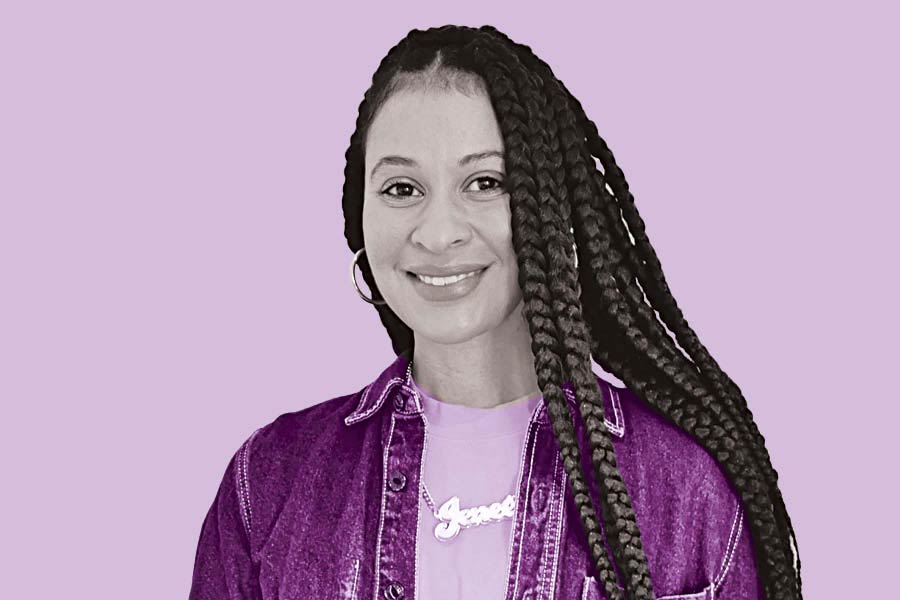 88. Jeneé Osterheldt
Culture columnist, the Boston Globe
Many local media outlets have expanded their efforts to depict the experiences of Black Bostonians and other marginalized groups. Few have had the impact of Osterheldt's column. Her writing was already a must-read in the post–George Floyd landscape when in November she launched "A Beautiful Resistance," a series of multimedia profiles that spotlight the daily successes of Black New Englanders, from a promoter of graffiti art in Worcester to a winemaker in Vermont. The sum total is a multifaceted look at local Black life that is changing readers' perceptions — and the media's assumptions.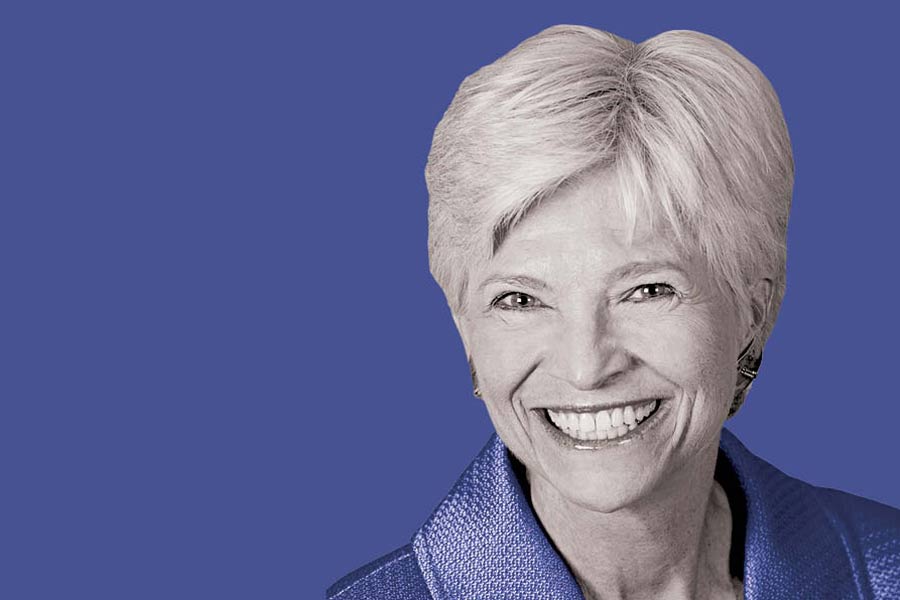 89. Sandra Fenwick
CEO, Boston Children's Hospital
Fenwick may have retired from her post this spring , but we can't ignore her crucial contributions right up to the last. She just inked a partnership with Baystate Children's Hospital in Springfield that will bring better pediatric care to western Massachusetts. Before that, she made a $65 million agreement with a financing company to accelerate Boston Children's biomedical research. And, of course, she ran the top-rated (again) pediatric hospital in the country.
90. Iván Espinoza-Madrigal
Executive director, Lawyers for Civil Rights
Espinoza-Madrigal's fighting spirit has risen to meet the moment, as he brings awareness to the myriad ways the pandemic has affected people of color in Massachusetts (see: his organization's successful lawsuit against Bristol County for the COVID-related humanitarian release of immigrants in civil detention). And as the lawyer demands attention for issues such as education equality and housing, like-minded powers in Boston are eager to give it — both Senator Warren and Congresswoman Pressley spoke at LCR's virtual 2020 reception.
91. Kelly Brabants
Founder and CEO, Booty by Brabants
We knew Brabants had conquered Boston when Market Basket made a private workout session with her its sweepstakes grand prize last year. It's no surprise that the fitness guru found ways to power on through the pandemic, leading her famous classes over Instagram Live and opening pop-up stores to sell her wildly popular athleisure wear. She's also used her social media workouts to raise money for the Greater Boston Food Bank, Brigham & Women's COVID Relief Fund, and the DJ Henry Dream Fund.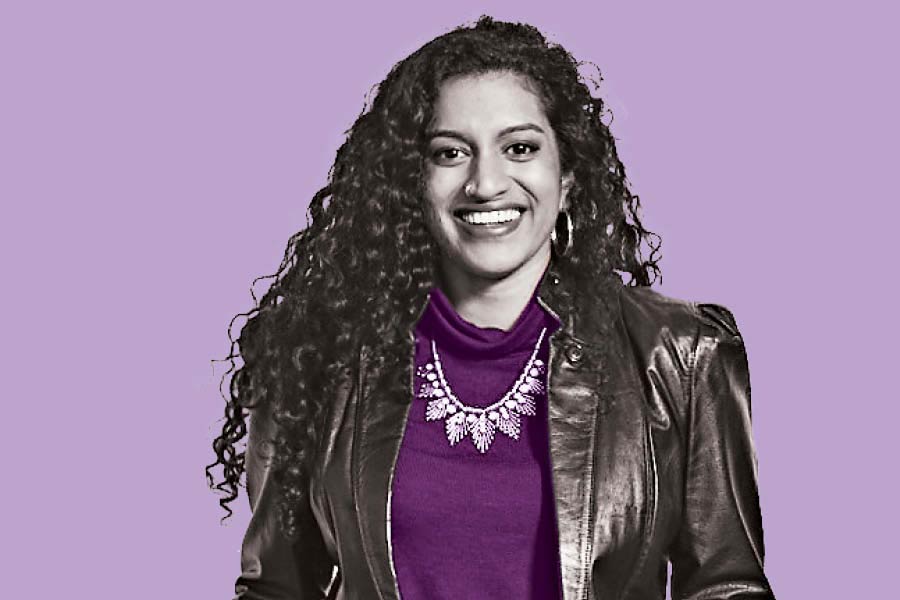 92. Varshini Prakash
Cofounder and executive director, Sunrise Movement
As a UMass Amherst undergrad a few years back, Prakash led the movement that forced the school to divest from fossil fuel companies. She was just 19 then; in the eight years since, the East Bostonian has become a national climate advocacy powerhouse. Her partnership with Ed Markey quite possibly changed the trajectory of the blockbuster 2020 U.S. Senate contest, and now everybody wants Prakash's blessing in the 2021 Boston mayoral race.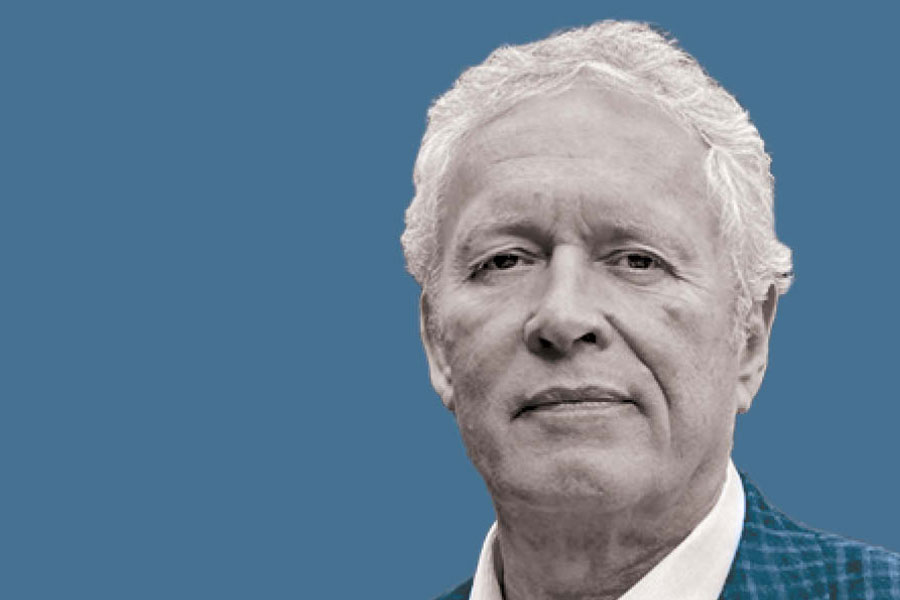 93. Oliver Munday
CEO, PPX Hospitality Brands
Though PPX Hospitality came into existence only a year ago, its boss now holds much of the city's comfort-dining experiences in his hands. The company initially took ownership of the Smith & Wollensky steakhouse chain, then bought most of the locally beloved Strega Italiano restaurants. But the biggest shock to Boston diners was the purchase of Legal Sea Foods from local legend Roger Berkowitz in December. Just don't mess with the chowder.
94. Malia Lazu
Lecturer, MIT Sloan School of Management
The former Berkshire Bank executive vice president was brought to the Sloan School to help make Boston's innovation-economy community more inclusive. That's the kind of work she's been doing pretty much her entire career, whether collaborating with singer Harry Belafonte to quell youth violence or expanding entrepreneurship opportunities in marginalized communities through her role as executive director of Future Boston Alliance. And she's not stopping with Sloan: Lazu is also the new board chair at the youth-leadership nonprofit Chica Project and a diversity, equity, and inclusion consultant for Eastern Bank.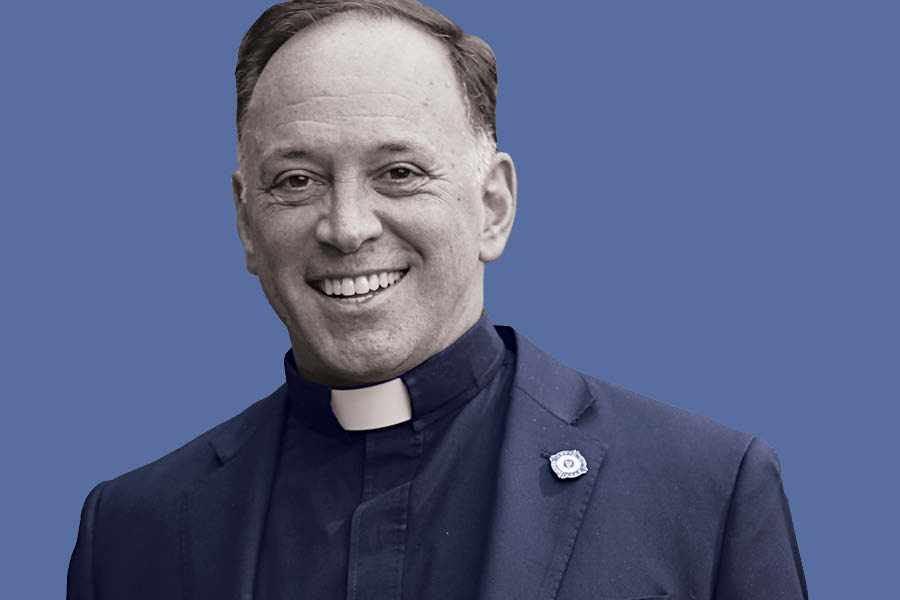 95. John Unni
Pastor, Saint Cecilia Parish
Boston's progressive-leaning social-justice Catholics — ranging from those who work with the needy to some of the people on this list — have found a home and inspiration in the pews of Father Unni's Back Bay church. John Fish of Suffolk Construction calls the reverend a "rock star," developer Thomas O'Brien calls him "humble and amazing." But Unni inspires people of all classes and backgrounds to find ways to serve their community, including through the food- and elderly-services programs run by the church that have been maintained throughout the pandemic.
96. Imari Paris Jeffries
Executive director, King Boston
He's well on his way to doing what many failed to do before: create a public memorial in Boston to Dr. Martin Luther King Jr. Jeffries's infectious optimism — both about the project and the city's path to equality — has helped expand the vision to include a racial justice center in Roxbury and an annual festival. But the centerpiece remains the sculpture planned for Boston Common, expected to debut next year, which got final approval from the Boston Arts Commission in March.
97. Gail Samuel
President and CEO, Boston Symphony Orchestra
So what if she doesn't actually move here from the West Coast — where she's currently president of the Hollywood Bowl and COO of the Los Angeles Philharmonic — until June? Boston's power players love the BSO, as evidenced by its A-list board members and half-billion- dollar endowment. And all Bostonians love the Boston Pops, Tanglewood, and July 4 at the Hatch Shell, all of which are now Samuel's responsibility. Plus, the first woman to head the BSO is a welcome change for an organization that's not been immune to the recent gender scandals of the classical music world: It settled a pay equity lawsuit with its principal flutist just two years ago.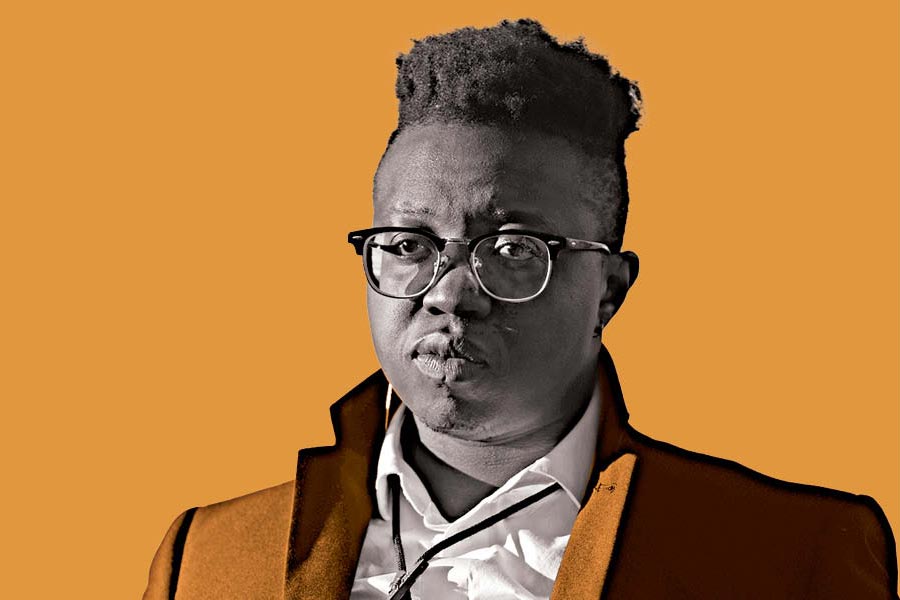 98. Anjimile
Recording artist
Anjimile's stock has been rising over the past few years, but a critically acclaimed album released last September propelled this singer-songwriter into the big time. Anjimile wrote the songs over the course of several years while grappling with addiction, sexuality, and gender expression — then a Live Arts Boston grant provided the means to record with two other musicians, and a star was born. The Boston culture world is positively smitten: Last year Anjimile performed at the ICA, the Isabella Stewart Gardner Museum, and twice at the Museum of Fine Arts. "They are ridiculously talented and under-celebrated," says the MFA's Makeeba McCreary.
99. Candice Wu
Owner, Candice Wu Couture
The year 2020 proved that absolutely nothing can derail the ever-growing Candice Wu bridal-gown empire. Despite the devastating effects of COVID on the bridal industry — and a flood at her South End shop — the designer, whose work is regularly featured in major fashion magazines, managed to release a sleek new collection, and was named best couture/formal designer at the 2020 Boston Fashion Awards. Oh, and that store? She opened a sparkling new one last fall.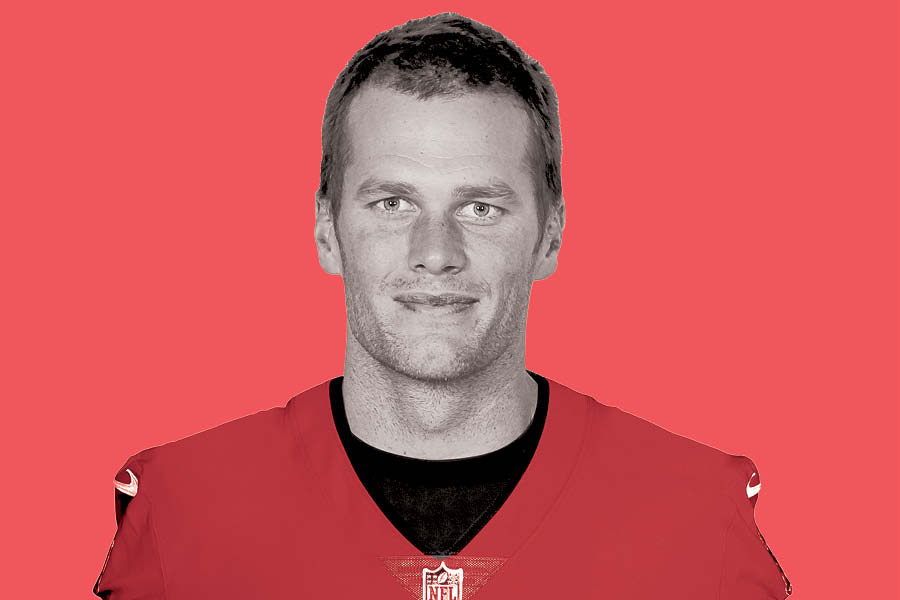 100. Tom Brady
Quarterback, Tampa Bay Buccaneers
Well, he did it again … just not for our team. But even playing for the Buccaneers, the GOAT managed to give crusty, pandemic-weary New Englanders a little joy with his improbable Super Bowl run at age 43 — and make local headlines for days. No matter what happens in the 2021 season, one thing's for certain: We'll be glued to the TV again, waiting to see what he does next.
Photo Credits: Stephen Voss (Kendi); Courtesy of Representative Pressley (Pressley); Courtesy of the Governor's Office (Baker); Greg M. Cooper/Greg M. Cooper Photography (Rivers); Ken Richardson (Pizzuti Henry); Courtesy of Barr Foundation (Canales); Wikipedia (Warren); Suffolk Construction (Fish); Courtesy of the New England Patriots (Kraft); photosbykim (Pelton); Ken Richardson (Healey); bostonchamber.com (Rooney); Ken Richardson (O'Brien); MassMutual (Crandall); Boston Globe/Getty Images (Wieland); Wikipedia (Mariano); Photo by Greg Mueller/Mueller Design (Klibanski); Fidelity Investments (Johnson); Diana Levine (Rollins); Faith Ninivaggi (Dreyfus); MHA (Walsh); Courtesy of Related Beal (Sherman Stamler); Courtesy of Mintz (Popeo); Ken Richardson (Wilmot); Matt Kalinowski (Clark); An LeFevre (Sullivan); GuruAmar Khalsa (Chen); Marilyn Humphries (Calderón-Rosado); John Goodman (Fialkow); Pierce Harman Photography (Regan); Courtesy of City of Boston (Janey); David L. Ryan (Turnbull Henry); Wikipedia/AlexanderJonesi (Belichick); John Wilcox (Martinez); Ken Richardson (Francisco); Courtesy of Rapid7 (Thomas); Douglas Leavy (Shah); Richard Howard/The Boston Foundation (Jeffries)