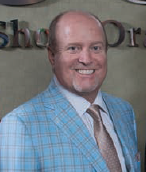 Top Dentist
David P. Lustbader, DMD
Specialty:
South Shore Oral Surgery Associates
270 Quincy Avenue
Quincy, MA  02169
617-773-9500
Visit Website
No Records Found
Sorry, no record were found. Please adjust your search criteria and try again.
Awards
Top Dentist: 2018, 2017
From the Dentist
South Shore Oral Surgery Associates has been serving Boston and the South Shore for 67 years and is proud of its long history of teaching, innovation, and involvement in the dental community.  Dr. Lustbader joined the practice in 1990, immediately after completing his residency in Oral and Maxillofacial Surgery at Long Island Jewish Medical Center.  Concurrent with his entry into private practice he returned to his Alma-Mater Boston University (BA Magna Cum Laude and DMD) where he has been a clinical instructor since 1990, and for the past several years has served as Chairman of the Dean's Advisory Board of BU's School of Dental Medicine.  Dr. Lustbader has been continuously involved in and held offices in numerous local, regional, and national societies.  He is a recent Past President at Carney Hospital, the South Shore District Dental Society, the Massachusetts Society of Oral and Maxillofacial Surgeons, and, most notably, President of the Massachusetts Dental Society.  Serving patients, maintaining a successful full time practice with his partners Dr. Michael Gu and Dr. Paul Wilson, and keeping up with technological advancements in dentistry are still his first priorities. Dentistry has joined other medical sciences using robotics to improve patient care and surgical outcome and Dr. Lustbader is the first oral surgeon in the northeast to place dental implants using robotic assistance.  Our new robotics system provides software to preoperatively plan dental implantation procedures and navigational guidance of surgical instruments.  We are excited to be onboard as pioneers in this exciting new field of robot assisted dental surgery.  South Shore Oral Surgery places over 1200 implants per year, and Dr. Lustbader has placed over 20,000 implants in his career.
Special Expertise:
Implant Surgery
Primary Hospital Affiliation:
Carney Hospital