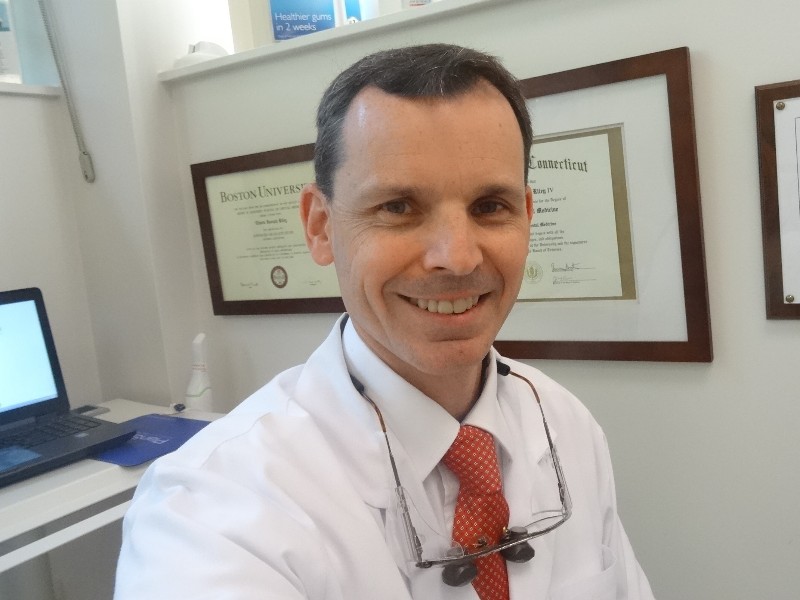 Top Dentist
Edwin J. Riley IV, D.M.D.
Specialty:
Riley Dental Associates
10 Hawthorne Place, #102
Boston, MA 02114
617-723-4032
Visit Website
No Records Found
Sorry, no record were found. Please adjust your search criteria and try again.
Awards
Top Dentist: 2018
From the Dentist
Edwin J. Riley, IV, D.M.D. practices out of Riley Dental Associates in downtown Boston.  Dr. Riley is a member of the Academy for Sports Dentistry and works as a team dentist and dental consultant with two of Boston's professional sports teams. He graduated from the University of Connecticut School of Dental Medicine where he earned his D.M.D and received the American College of Prosthodontics award. His post doctoral training was at Boston University in the Advanced Education in General Dentistry program. He remained a faculty member at the dental school for six years following the completion of his program while he began working in private practice. At Riley Dental Associates, patients can be seen for a wide variety of dental procedures from dental cleanings to dental implants and cosmetic dentistry. The office staff is experienced and the doctors in the practice have advanced training in prosthodontics and periodontics in addition to general dentistry. 
Special Expertise:
Prosthetics, Cosmetic Dentistry