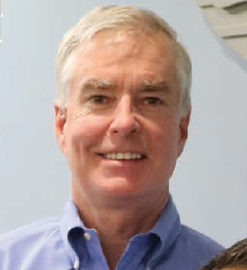 Top Dentist
Steve Reichheld DMD
Specialty:
73 Littleton Rd
Westford, MA 01886
978-692-5799
No Records Found
Sorry, no record were found. Please adjust your search criteria and try again.
Awards
Top Dentist: 2018, 2017
From the Dentist
Thousands of smiles over 60 years and two generations, Reichheld Ting Orthodontics continues to care for Adults and Children with Braces and Invisalign. Dr. Jay Reichheld, Dr. Steve Reichheld and Dr. Brian Ting are exceptional, compassionate doctors. Trained at the best dental schools in Boston they have offices in Acton, Billerica, Lowell and Westford. Technology has transported orthodontics into the future. No longer railroad tracks and tin grin, orthodontics is esthetically pleasing, comfortable, faster and more stable than ever before. Braces are smaller and tooth colored and Invisalign clear aligners are virtually undetectable. Align Technology, the Invisalign parent company, has designated RTO as "VIP Diamond Providers." We are proud to be one of just 3 practices so designated in all of New England. . We enjoy knowing that our offices are different from other orthodontic practices.  We get a genuine thrill to hear the thanks and the 'wows' and the 'I can't believe how easy and fast that was'!  We create smiles that change lives in an environment that is enriching to our patients and our staff, the Dream Team. Dedicated to being the best support to you and you family, they embody the vision of who we are and the practice we want to be. We are proud to be among the Best Dentists in Boston Magazine. We epitomize our motto: live life smiling. 
Additional Locations:
Second Location:
77 Great Road
Acton , MA 01720
Third Location:
305 Boston Rd
Billerica , MA 01862
Fourth Location:
75 Arcand Dr
Lowell , MA 01852