Boston Fashion Week: Caramelo Clothing Company
The family-owned, JP-based menswear boutique took over Petit Robert Central as part of Boston Fashion Week.
---
Without any interruption to Petit Robert Central's dinner service, menswear boutique Caramelo Clothing Company took over the restaurant to host a fashion show and pop-up shop on Tuesday evening, the first of three Boston Fashion Week anchor events.
Patrons enjoyed the restaurant's French cuisine while checking out looks on the models who strutted throughout the dining room, donning Ted Baker, Penguin, Osimum, and other brands sold at Caramelo, a Best of Boston 2014 winner. The group then made their way outside to Summer Street, where they posed for photos with owners Tatiana Tejedor and Carolina Tejedor-Meyers before making their final rounds inside the restaurant.
Caramelo's boutique in Jamaica Plain closed for the day to allow for preparations for the event, but to make up for it, a pop-up shop took place inside Petit Robert Central following the fashion show. Visitors sipped on wine and beer while browsing through Caramelo's collections—everything from jackets and suits down to lapel pins, belts, and ties, all handpicked by the Tejedor sisters.
---
Boston Fashion Week: Caramelo Clothing Company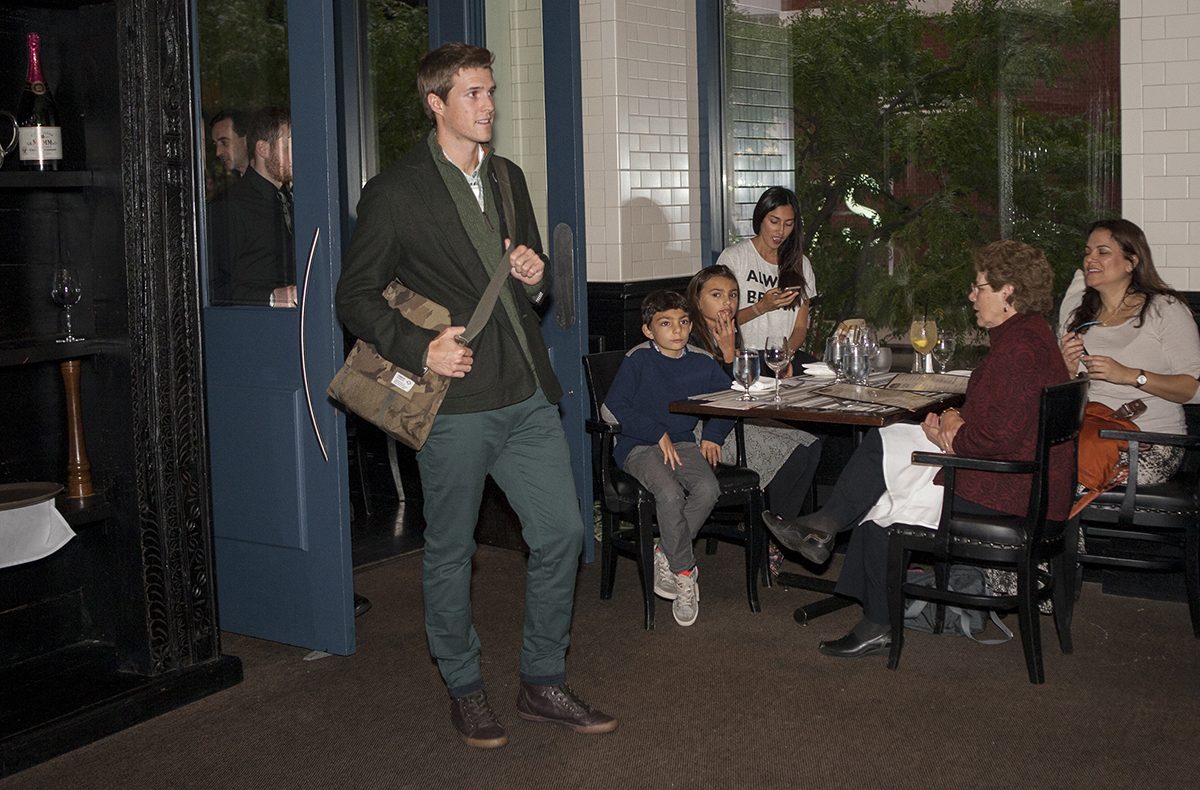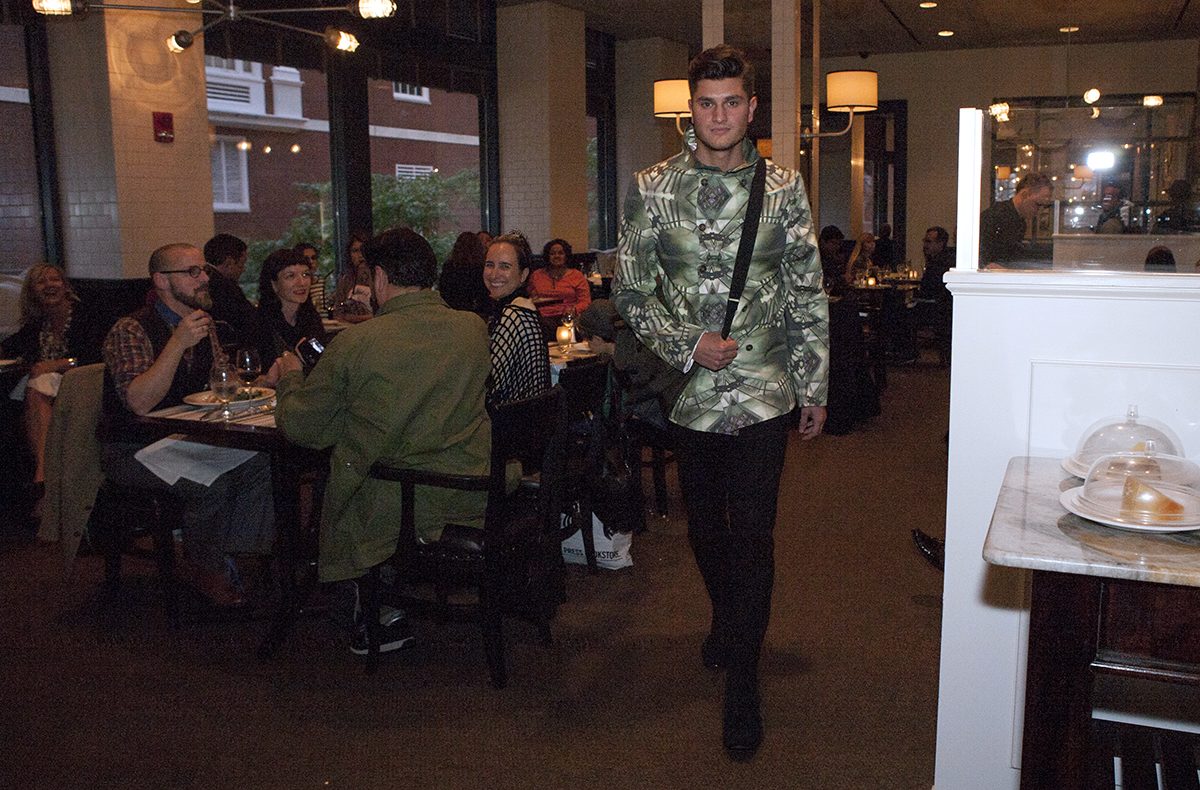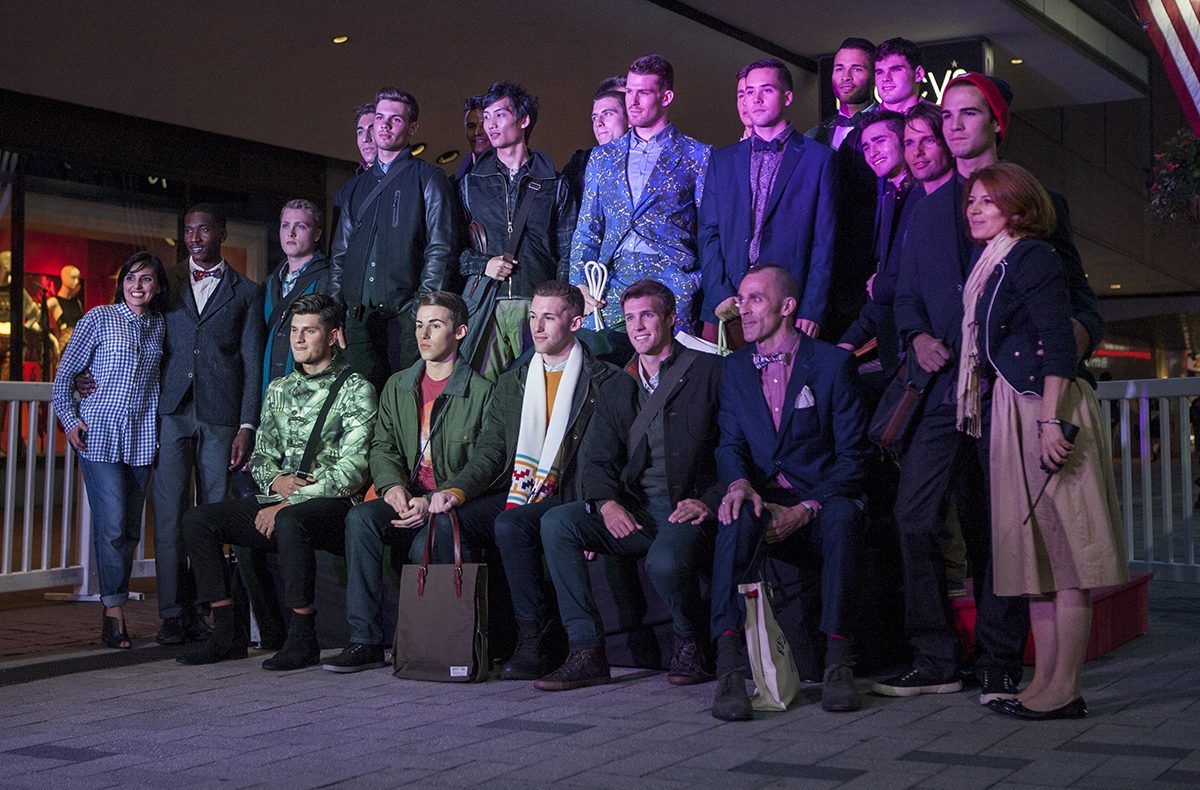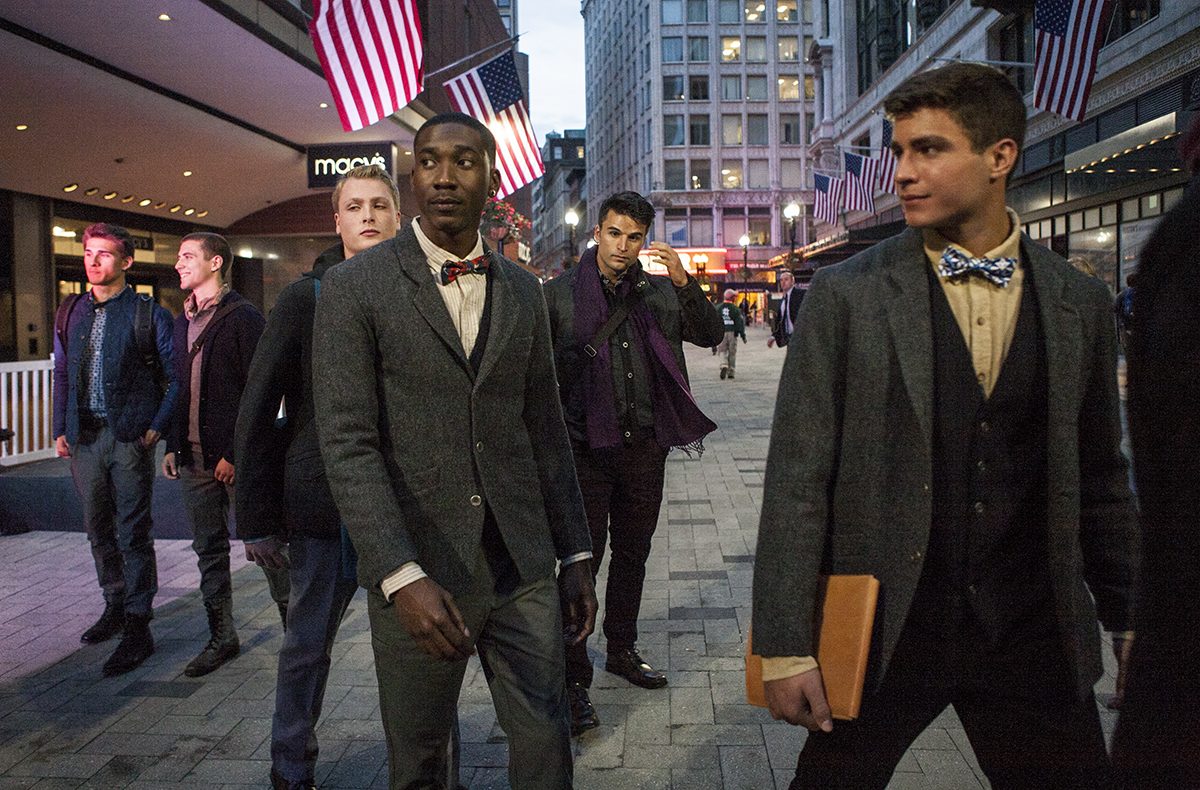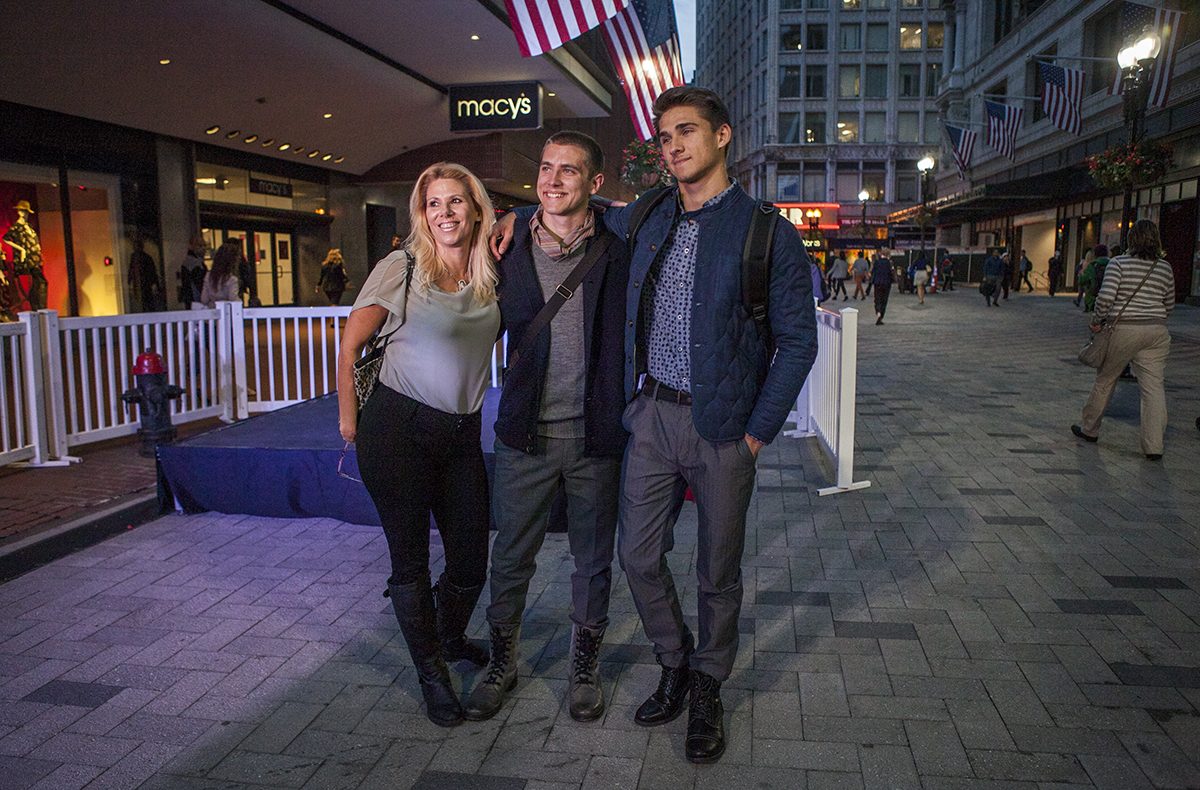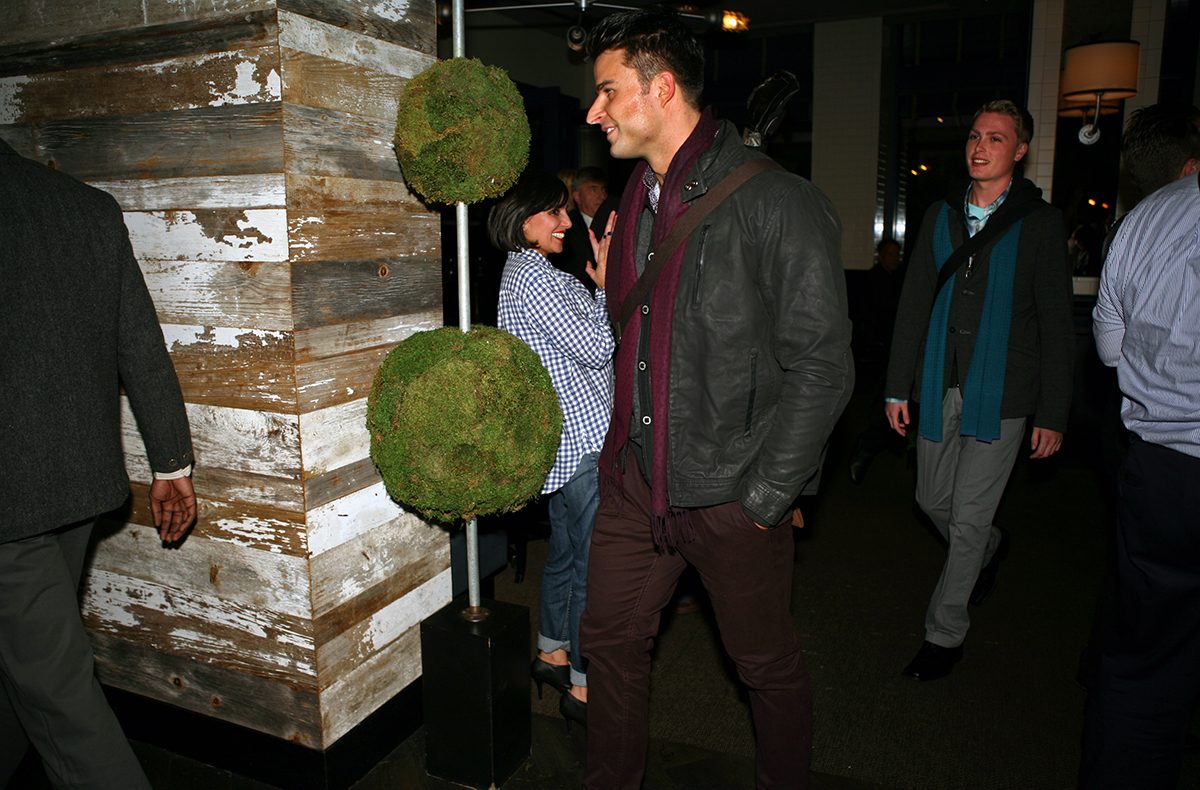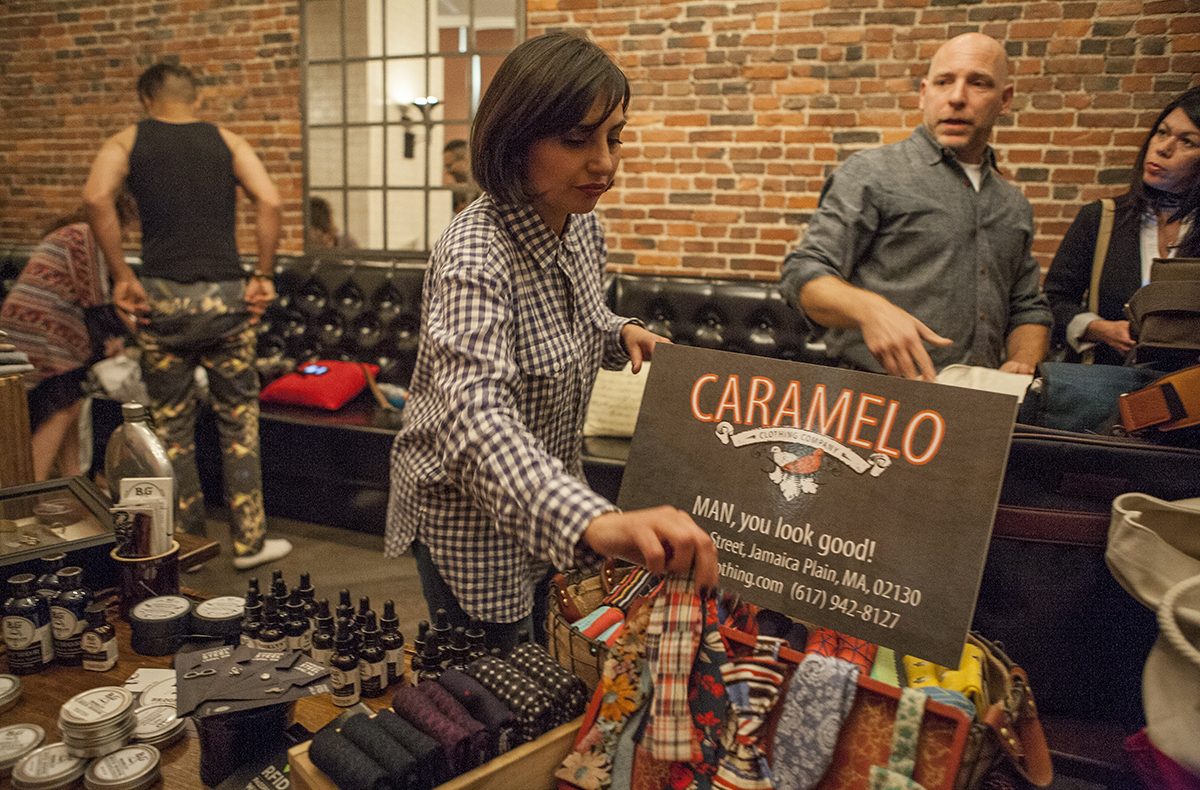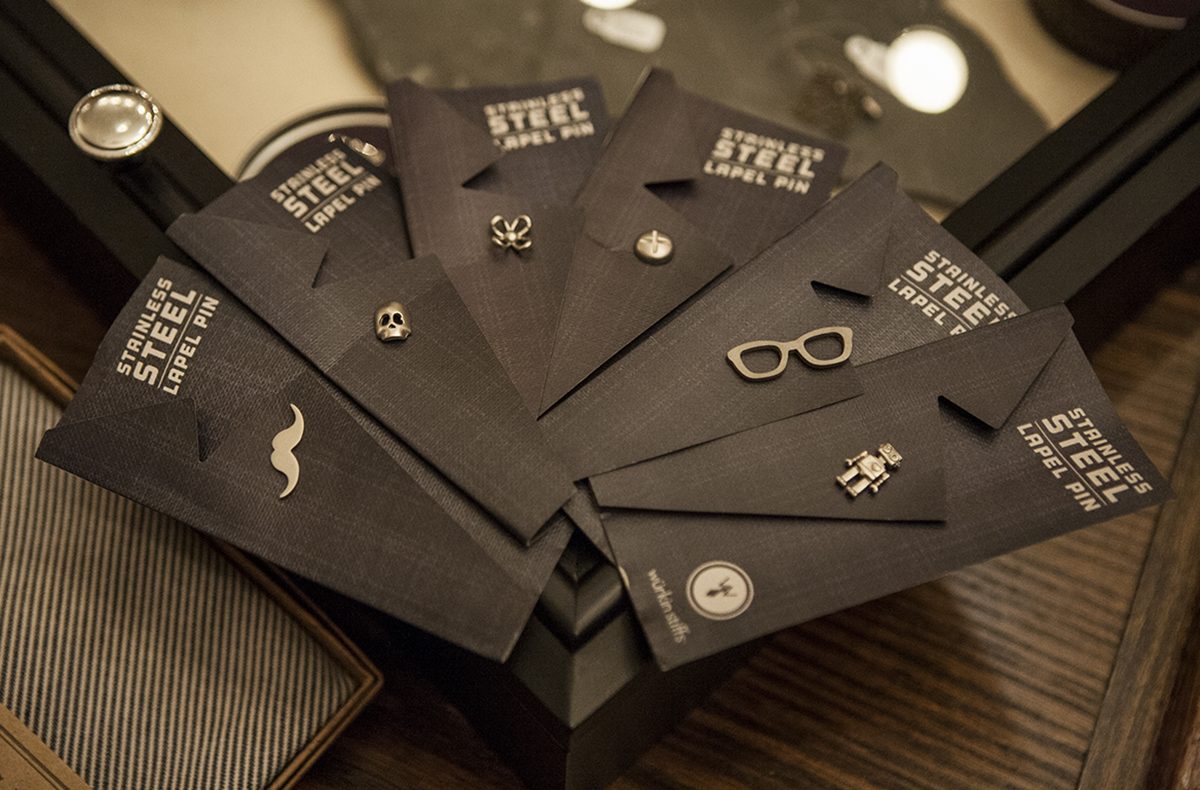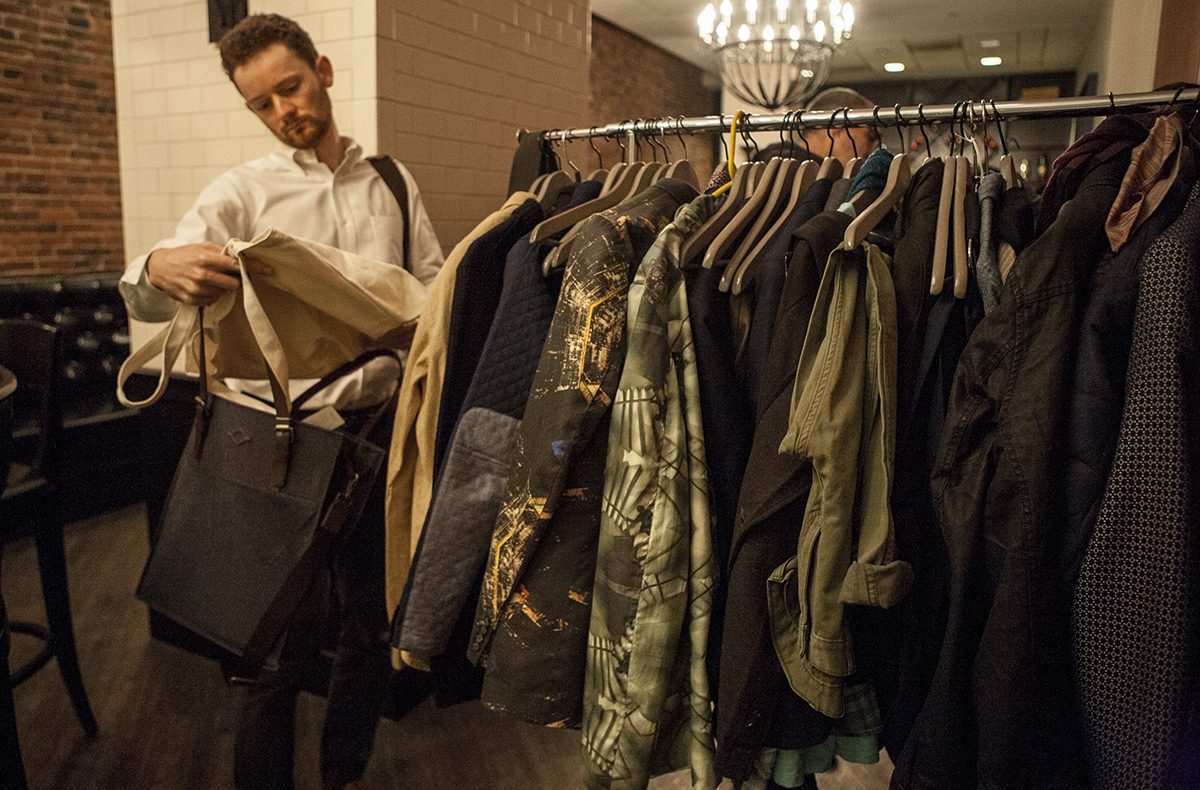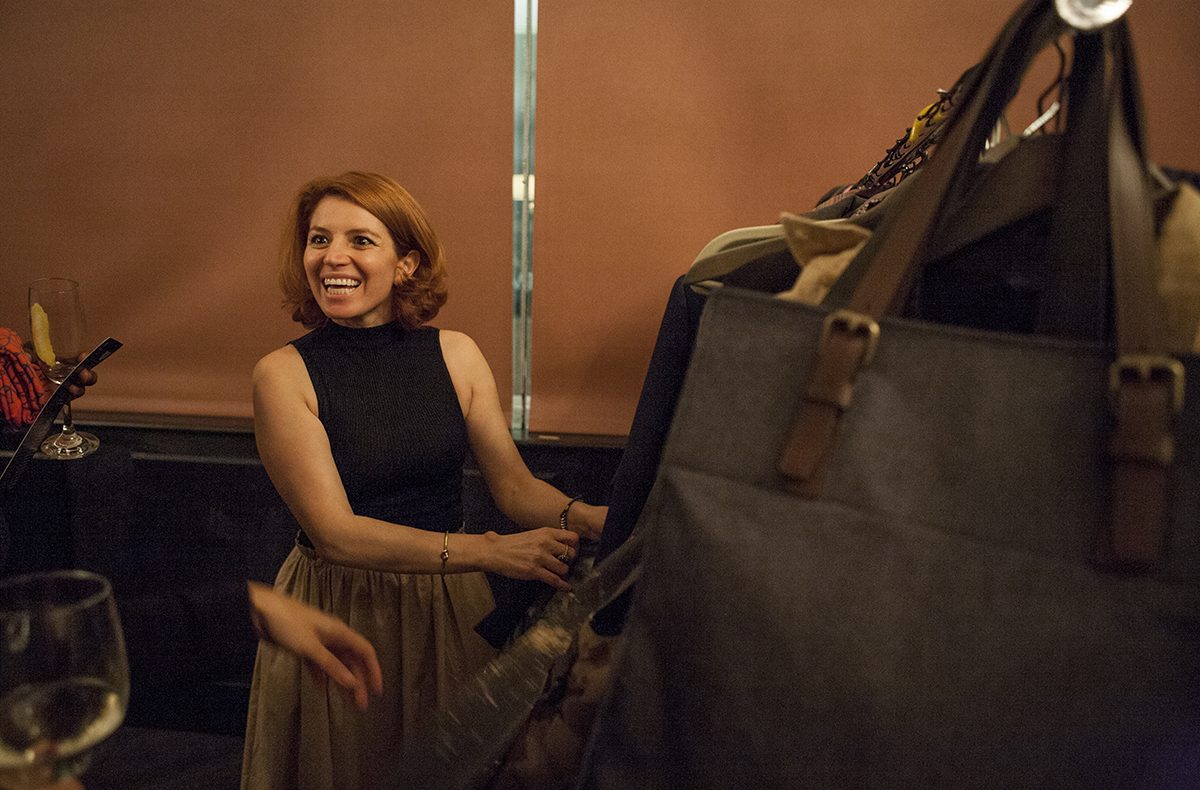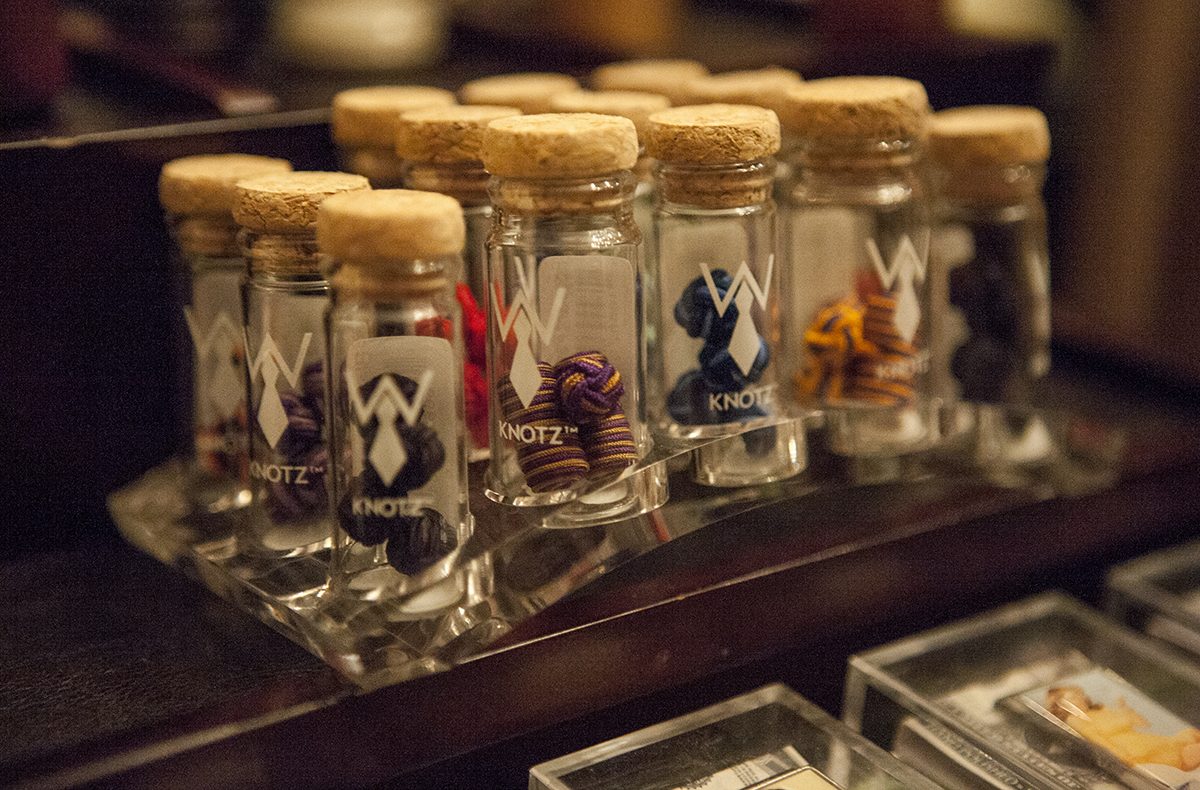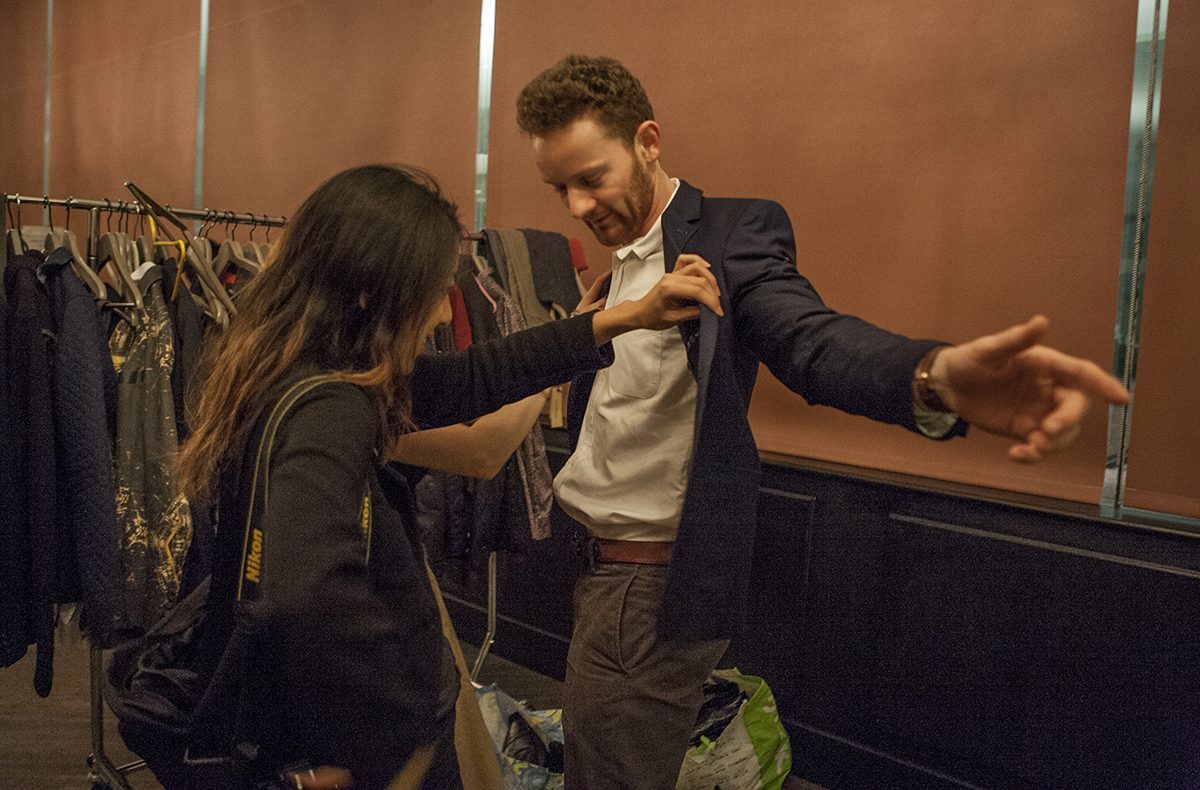 ---