Photos from the Luke Aaron Exhibition at Boston Fashion Week
The two-time Best of Boston designer presented his spring/summer 2015 collection at the Union Club.
---
We've called Luke Aaron's designs many things: dramatic, ladylike, theatrical, elegant, immaculately tailored. After seeing the local couturier's eight-piece spring/summer 2015 collection at the grand Union Club on Wednesday night, we'd add sporty to the list. See: Of-the-moment sheer sleeves on a casual-cool crew-neck dress. Pockets in the modified peplum of a v-neck frock. A color-block chevron pattern on a very wearable sheath.
Of course, it wouldn't have been a Luke Aaron show without a show-stopping confection or two—and the strapless ball gown with intricate pleats, done up in satin and silk organza, was wedding aisle-ready.
---
Boston Fashion Week: Luke Aaron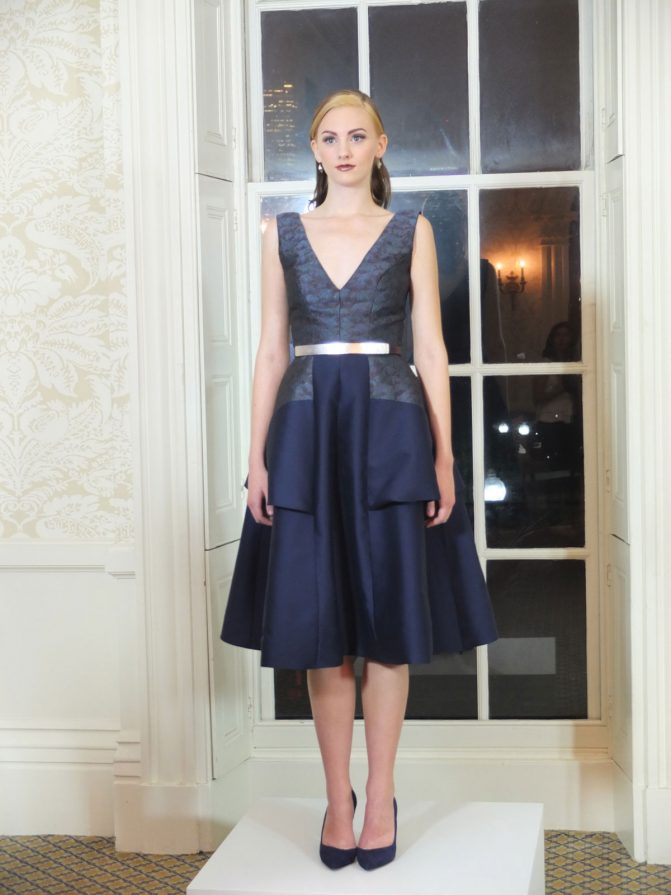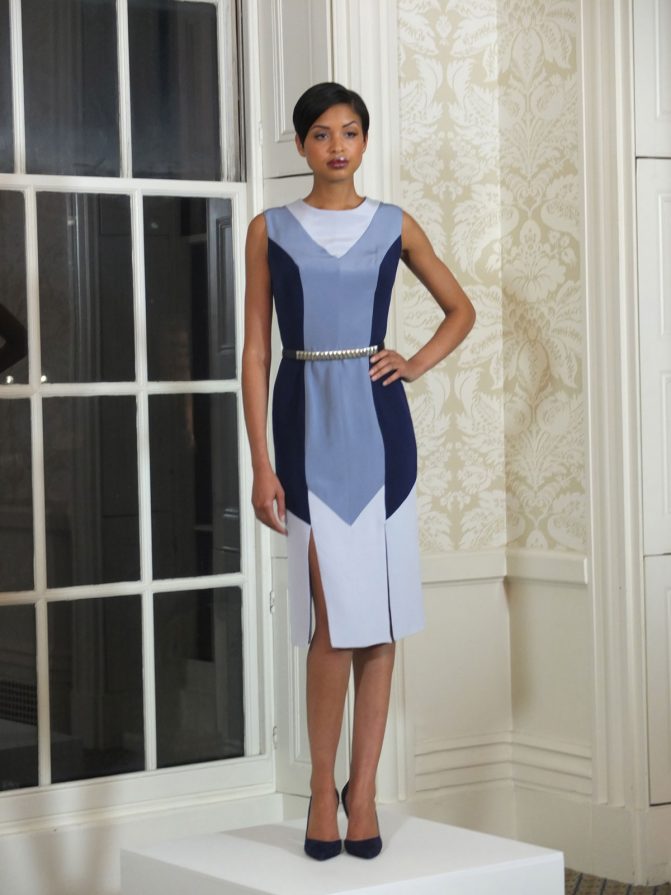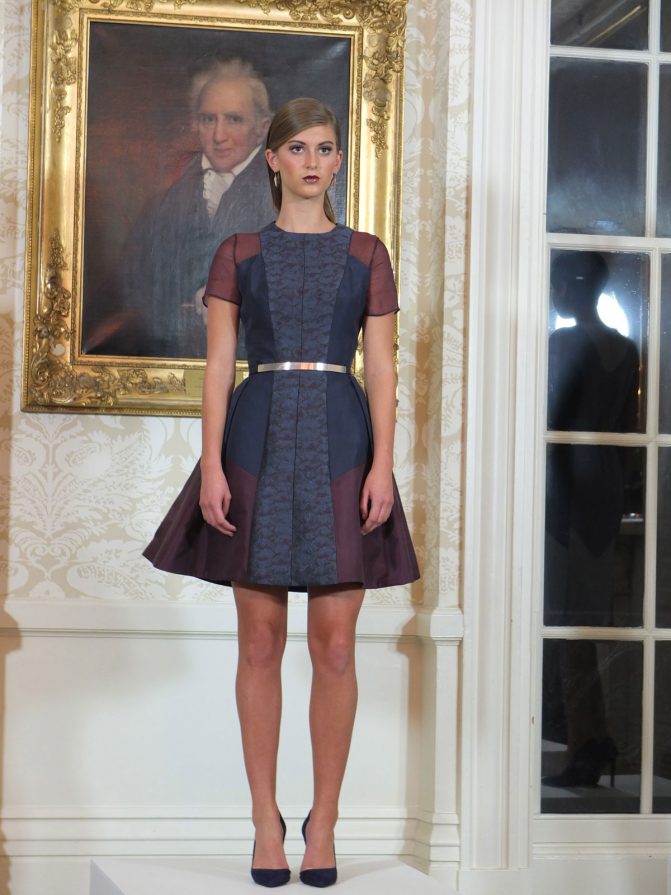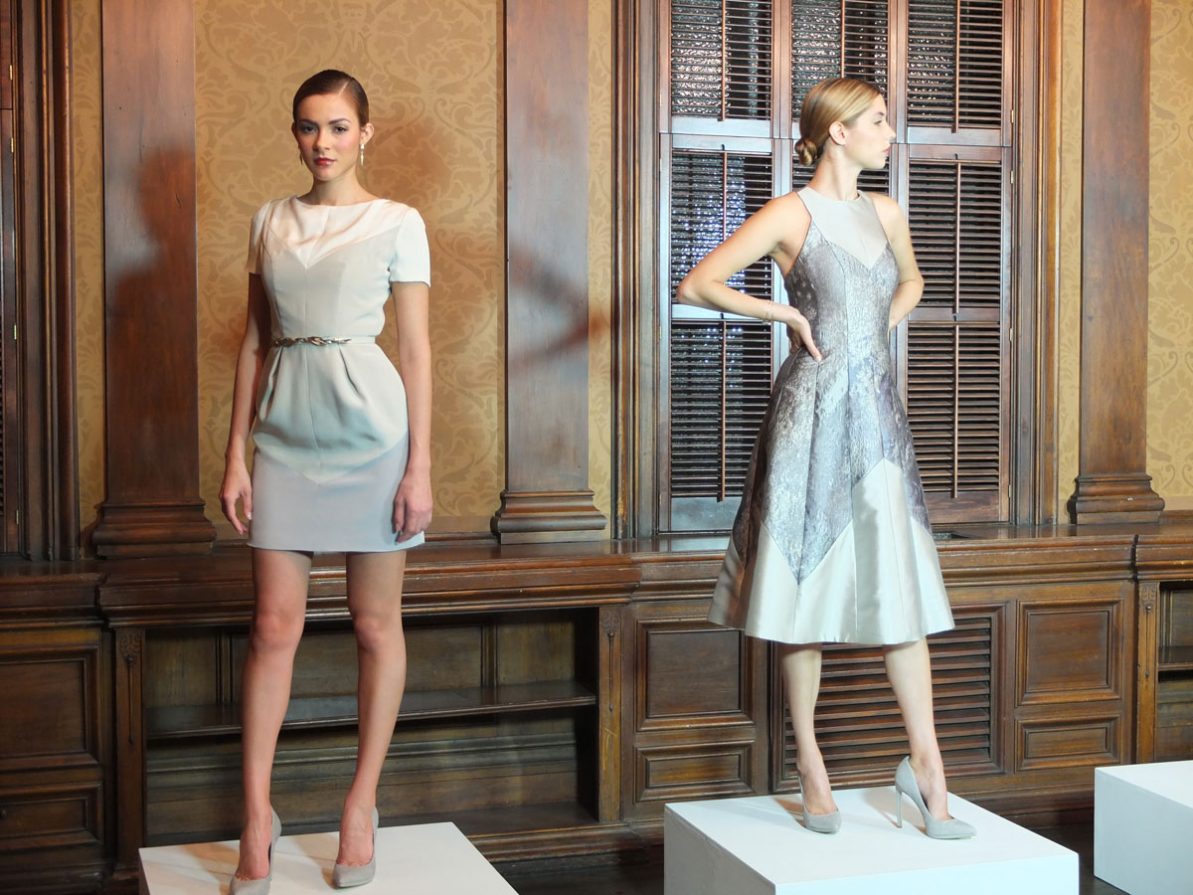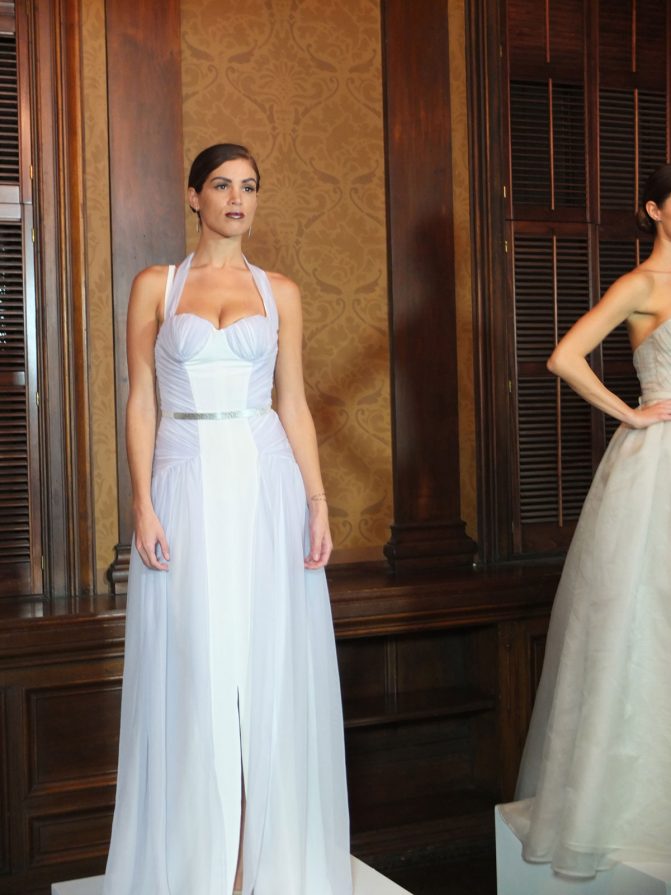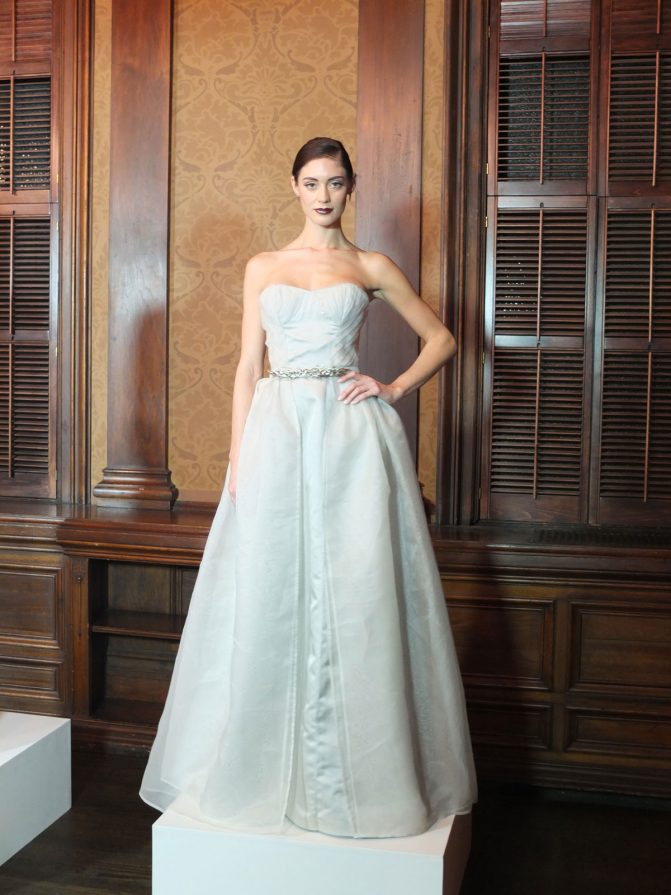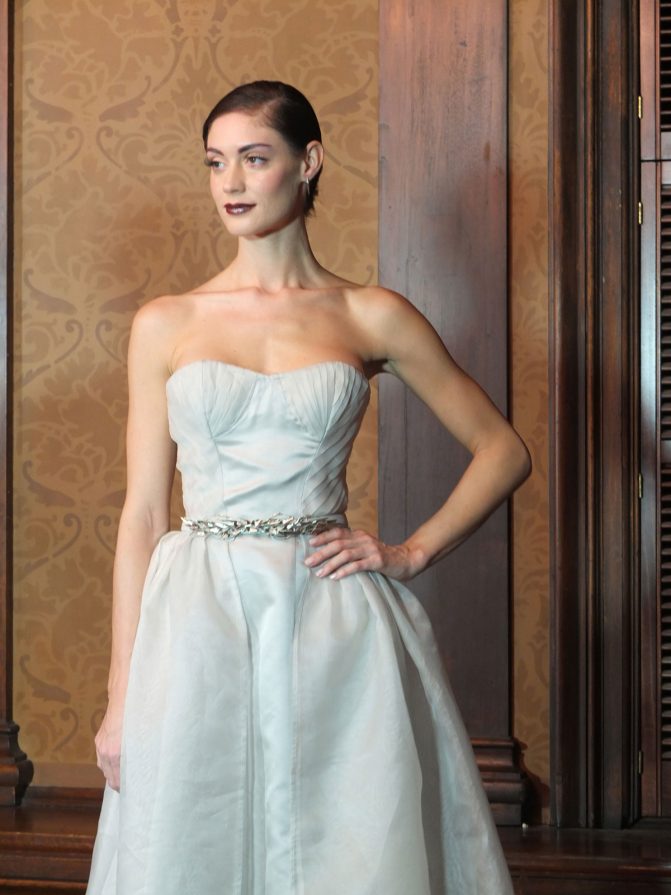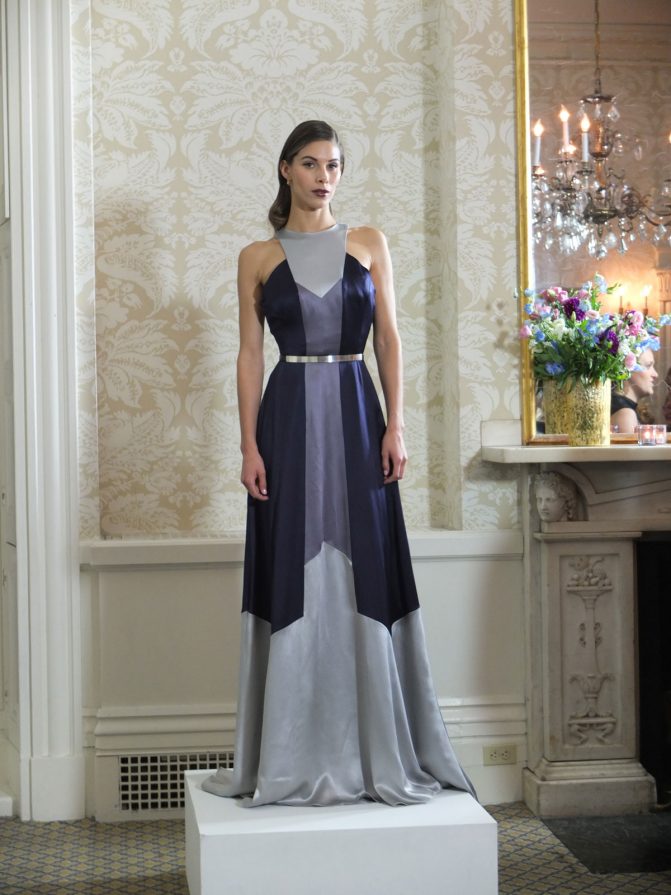 ---