COS Is Opening on Newbury Street
The H&M-owned label is replacing American Apparel.
---
Access to Scandinavian fashion just got a little bit easier with a COS Boston location.
COS, a brand owned by Swedish-based H&M, is replacing American Apparel at 138 Newbury St. Slated to open on October 23, the store carries a line for men and women who seek modern and functional pieces.
"At COS, we wish to offer high-end design and high quality at an affordable price," says Martin Andersson, COS's Head of Menswear Design.
The Newbury Street store is COS's fifth U.S. location since opening first stores in New York and Los Angeles last year. It will span two floors and almost 3,000 square feet, carrying collections at an 80-to-20 ratio of women's to men's clothes.
"Newbury Street is a historic street full of character and charm," says the label's Head of Womenswear Design, Karin Gustafsson. "We want to be located in a position that is highly accessible to our customers. We feel that Newbury Street really does provide us with this opportunity."
COS, an acronym for "Collection of Style," is higher-end than its fast-fashion counterpart H&M. The brand launched in London in 2007 and is yet another European retailer to open in Boston this season, following Primark's September 10 debut.
Gustafsson told Boston that the store applied architectural design concepts to preserve and restore the building's features. In addition to keeping some of the original brickwork, Gustafsson says the store created new structures to look like the wood from the original interior.
"The store will feature a bent plywood stair balustrade, which will be handcrafted by local carpenters using a local technique similar to the one they use to make boats," she says.
COS has opened stores throughout Europe and Asia, counting 137 outposts in 27 countries to date.
COS, 138 Newbury St., cosstores.com/us.
---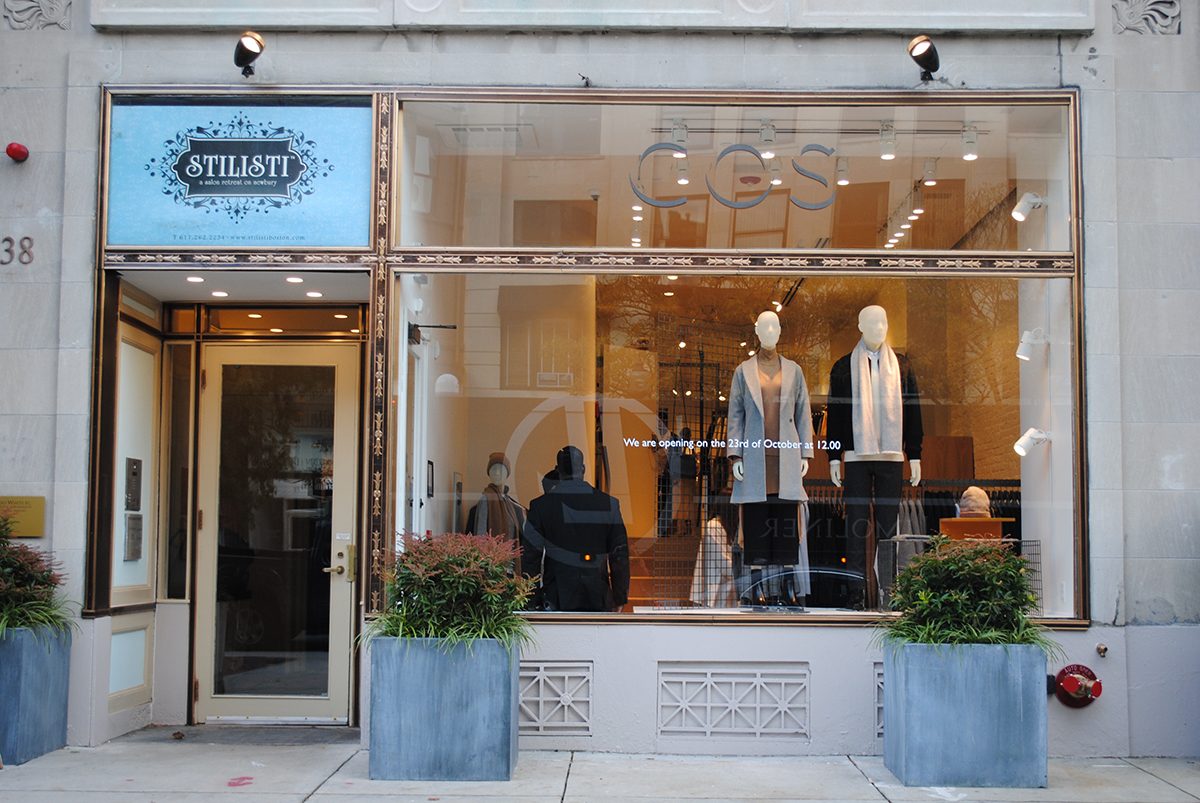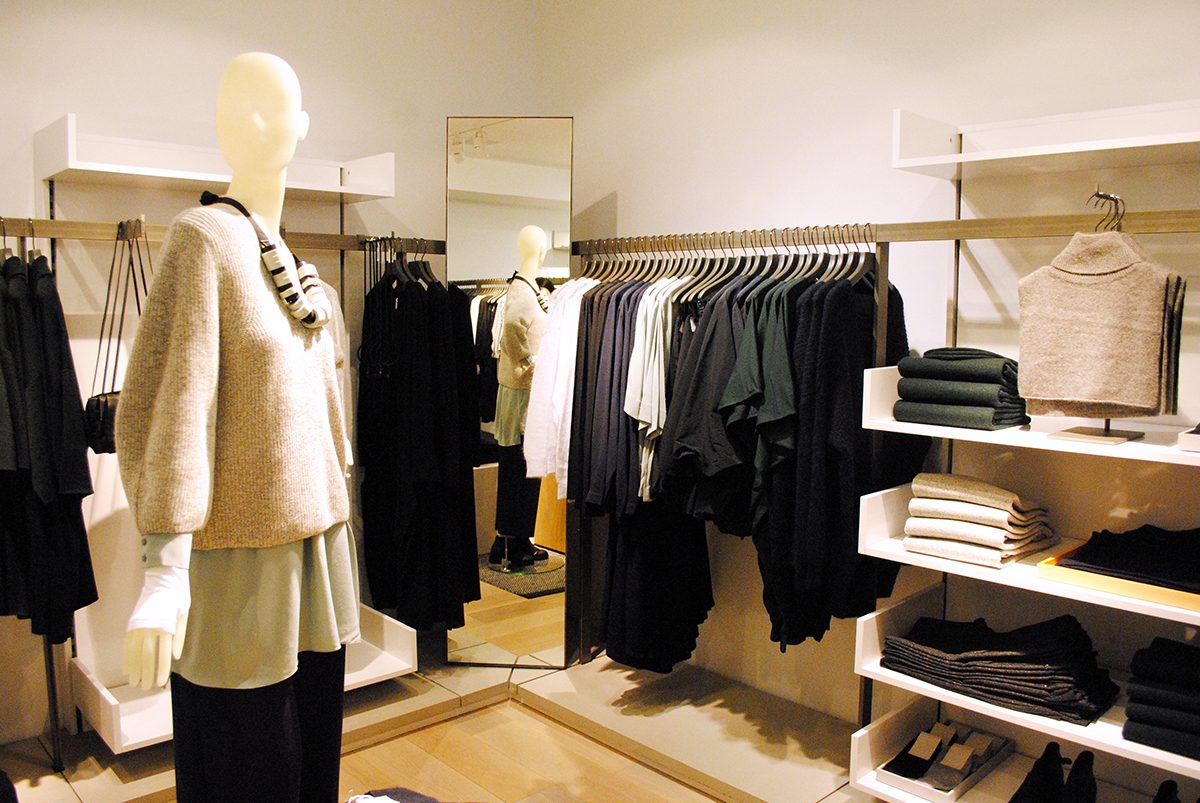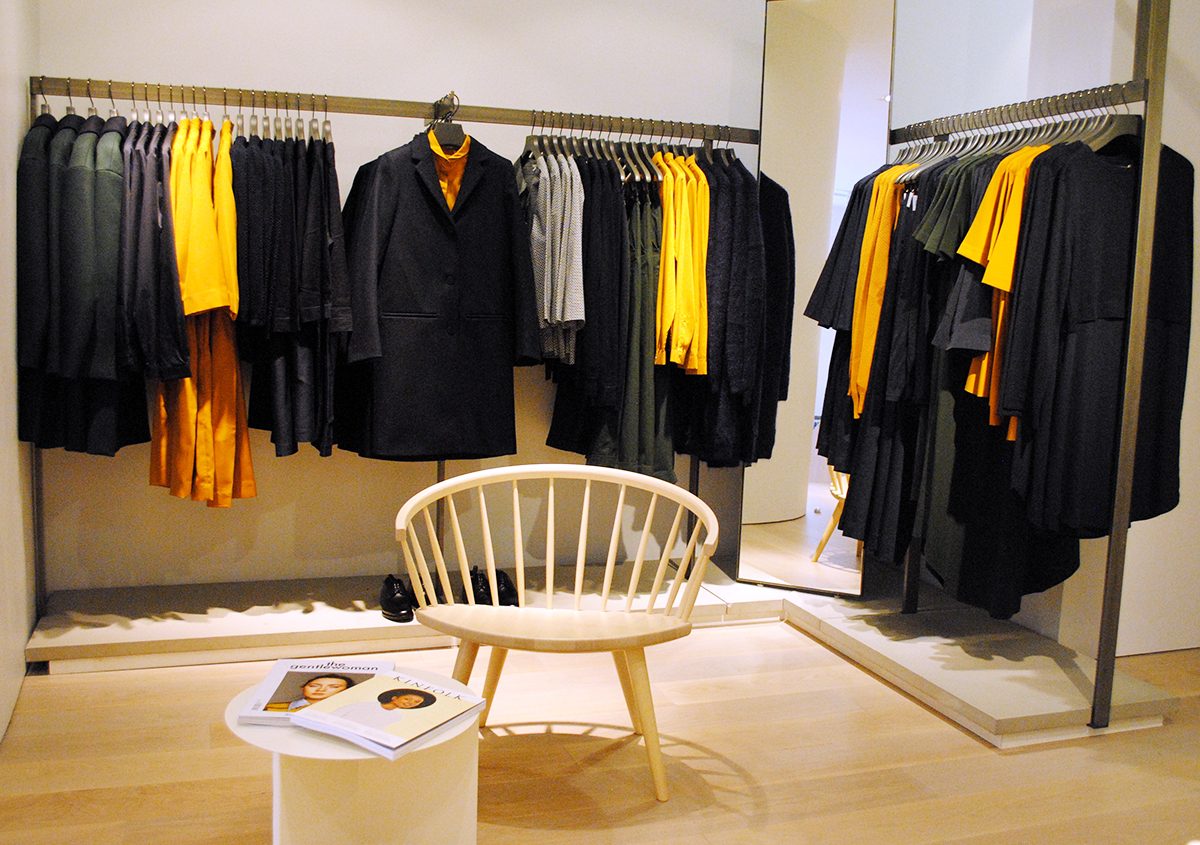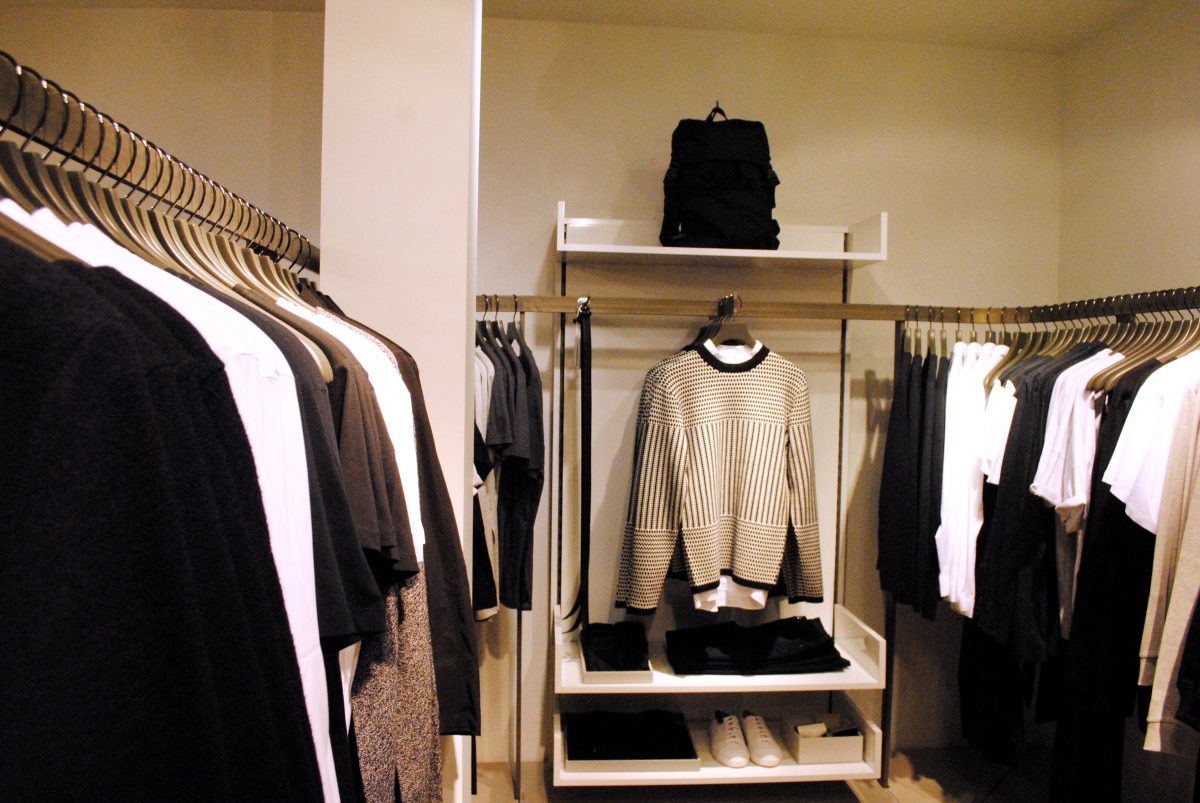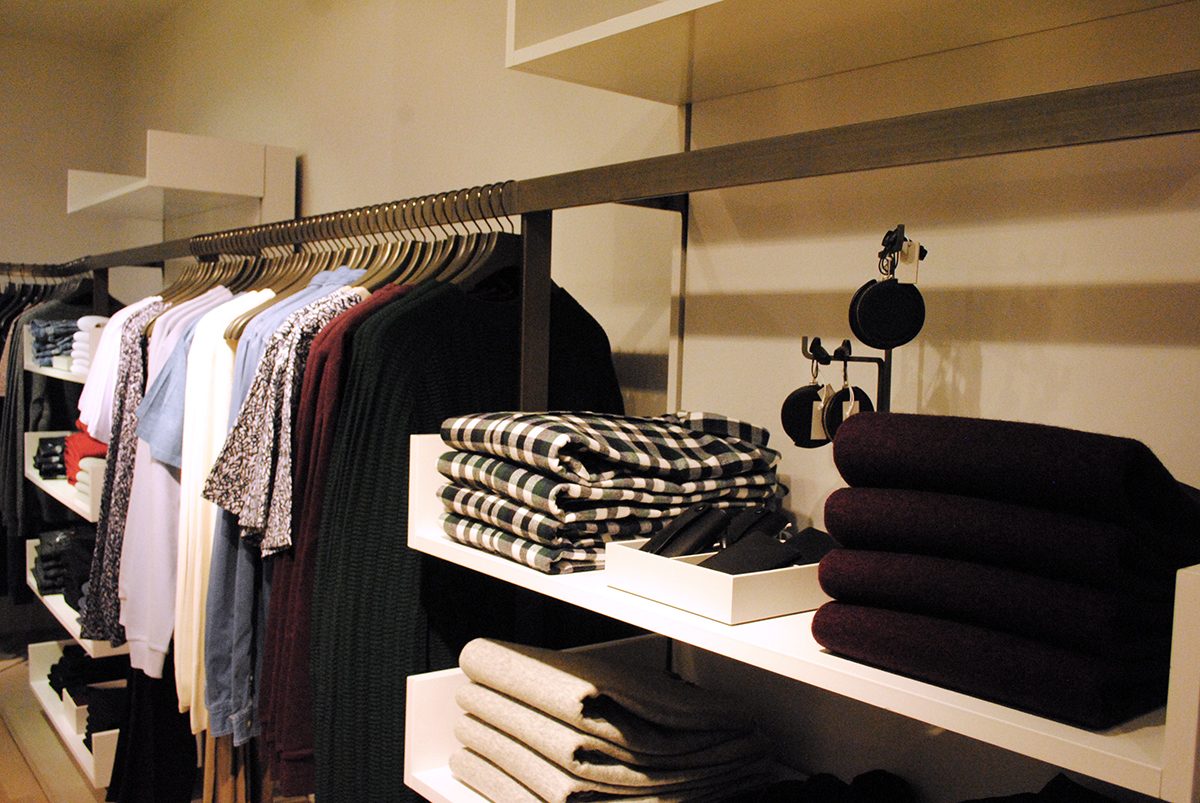 Photos by Madeline Bilis
---