Art and Fashion Collide at the Peabody Essex Museum
This wearable art exhibit will make you go, "WOW."
---
We all have that one piece of clothing in our closet that is far from practical (I'm looking at you, sheer, vintage cape), but we keep it for the fashion, and not for the function. This weekend, celebrate the pure art of apparel at the Peabody Essex Museum's exhibit WOW®, which stands for World of Wearable Art. The PEM is the only venue on the East Coast that will host the exhibit.
The "extreme wearable artworks" in the show are all entrants from New Zealand's annual design competition of the same name that attracts hundreds of submissions from a range of international artists. The resulting ensembles, made by costume designers, textile artists, architects, and sculptors, feature unexpected materials such as wood, aluminum, fiberglass, and taxidermy.
Some of the pieces on display include a replica of the Notre Dame Cathedral in Paris made from more than 2,300 individually cut pieces of laser-etched felt and wood, a bubblegum pink fiberglass and plywood gown, and a centaur with a leather, life-sized horse head complete with real horsehair.
Lynda Hartigan, the exhibit's curator, says in a statement, "At PEM, we think of fashion as an experience of self expression, and creativity very close to our bodies and souls, rather than a parade of famous designers or a lineup of trends and styles. Surprise, wonder, adventure, possibility—the works in this exhibition tap into these elements with a sense of drama that reminds us of just how powerfully fashion invites creativity."
Hm, seems like the perfect occasion to wear that sheep cape…
WOW® World of Wearable Art will be on view February 18, 2017, to June 11, 2017. For more info, visit pem.org.
---
WOW World of Wearable Art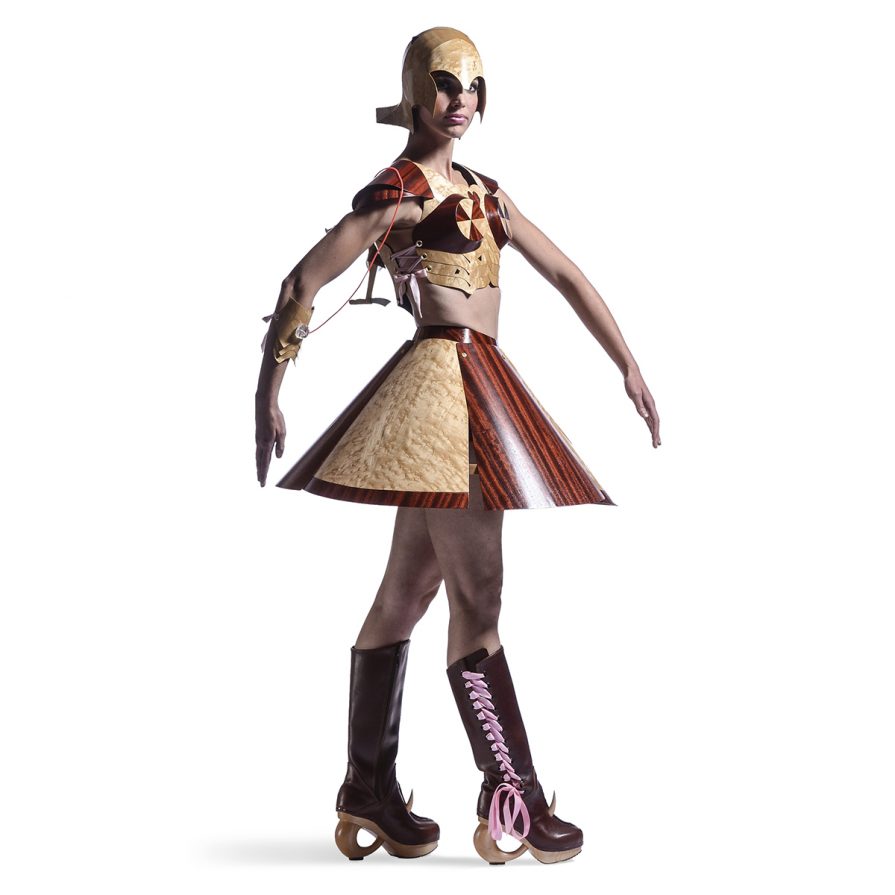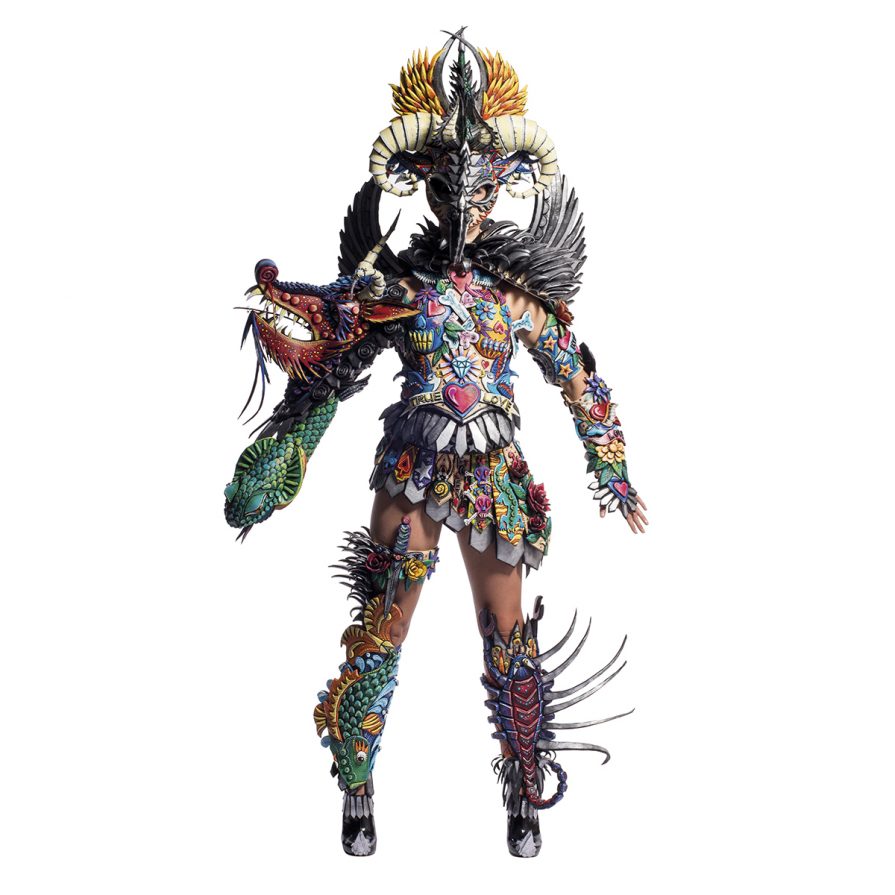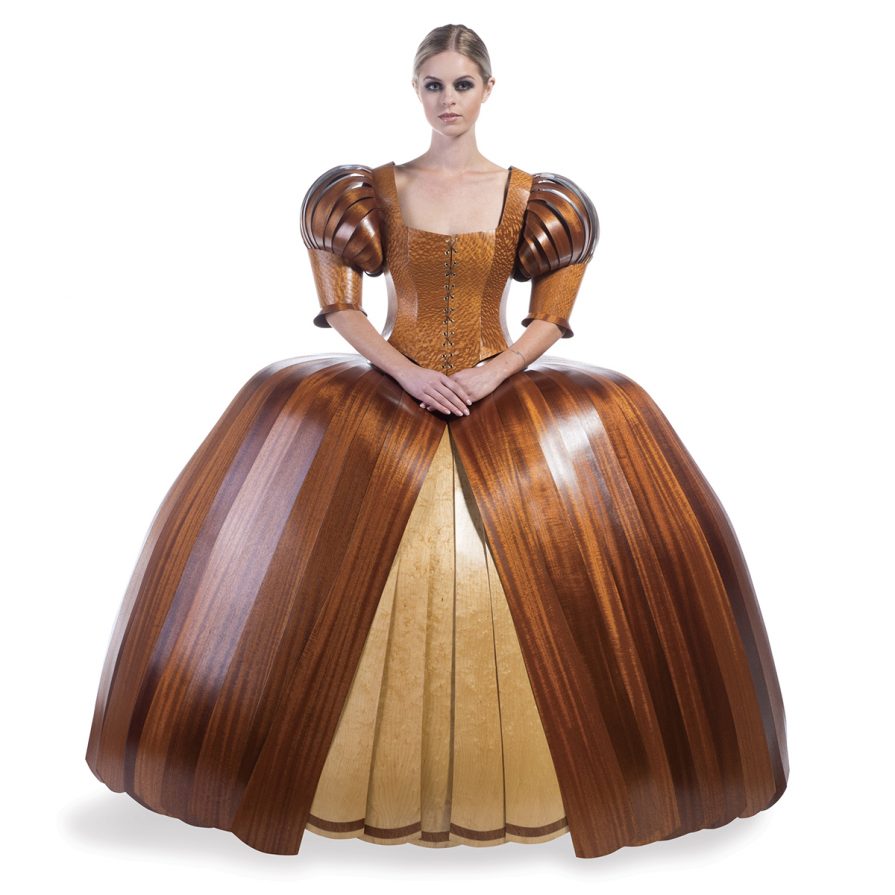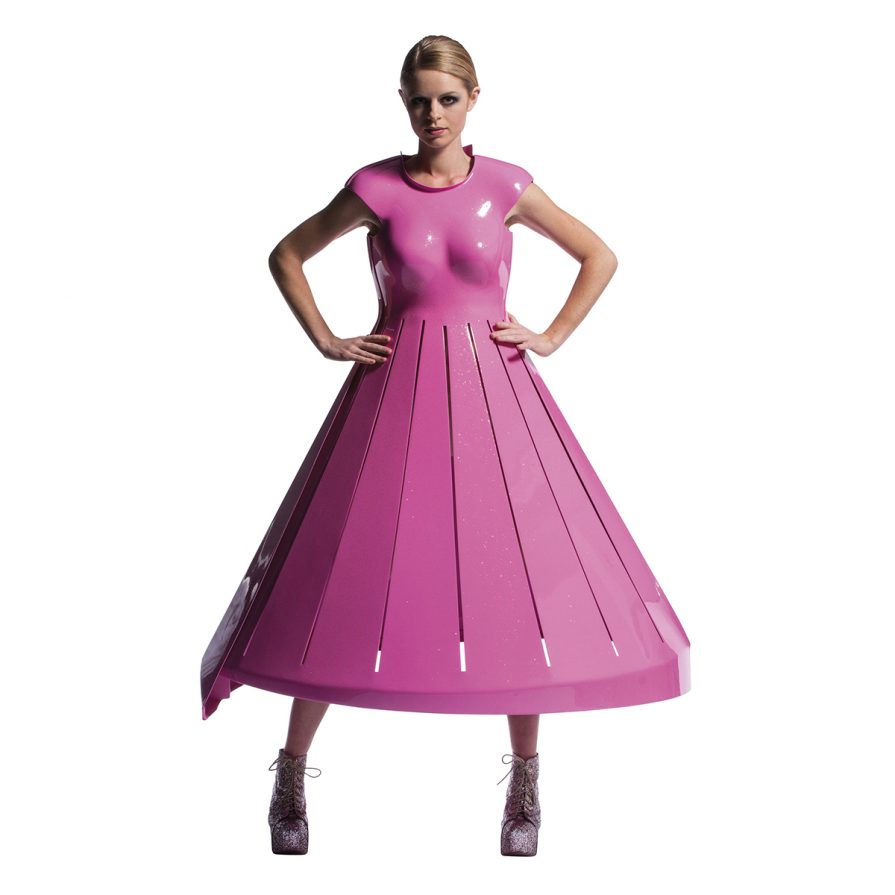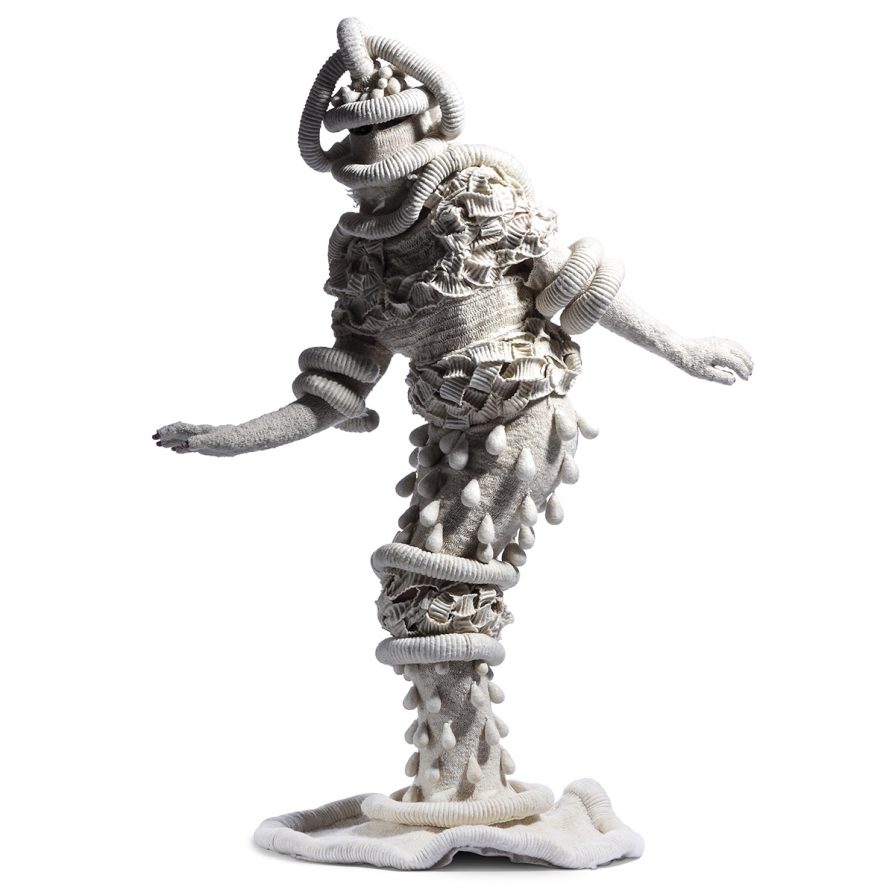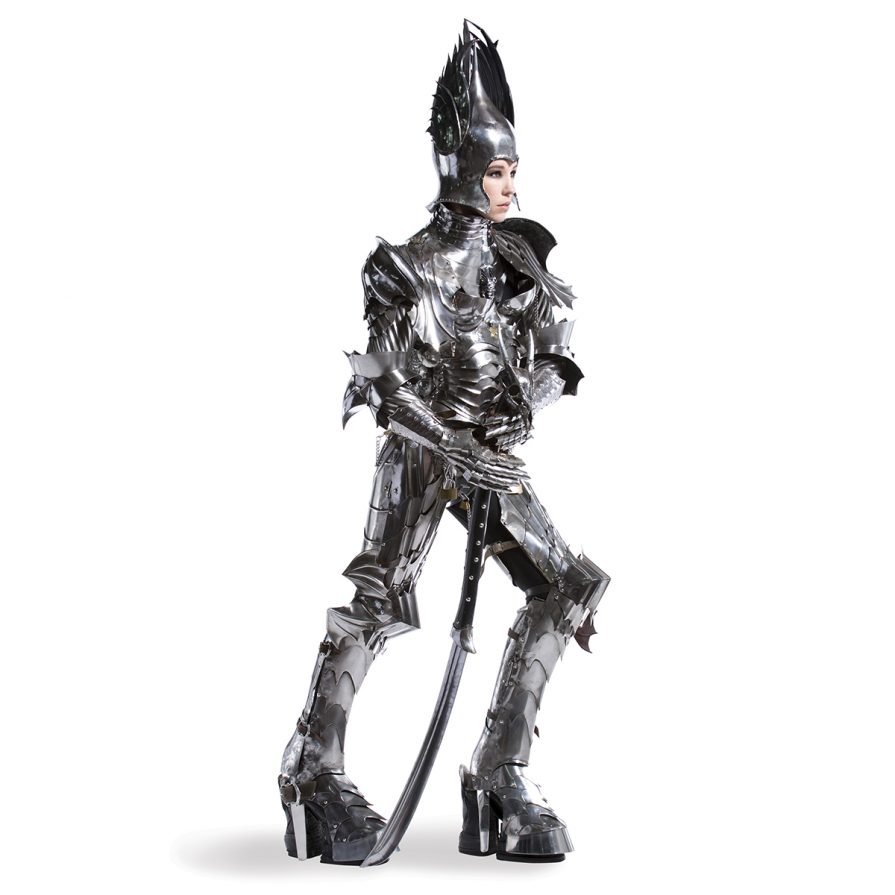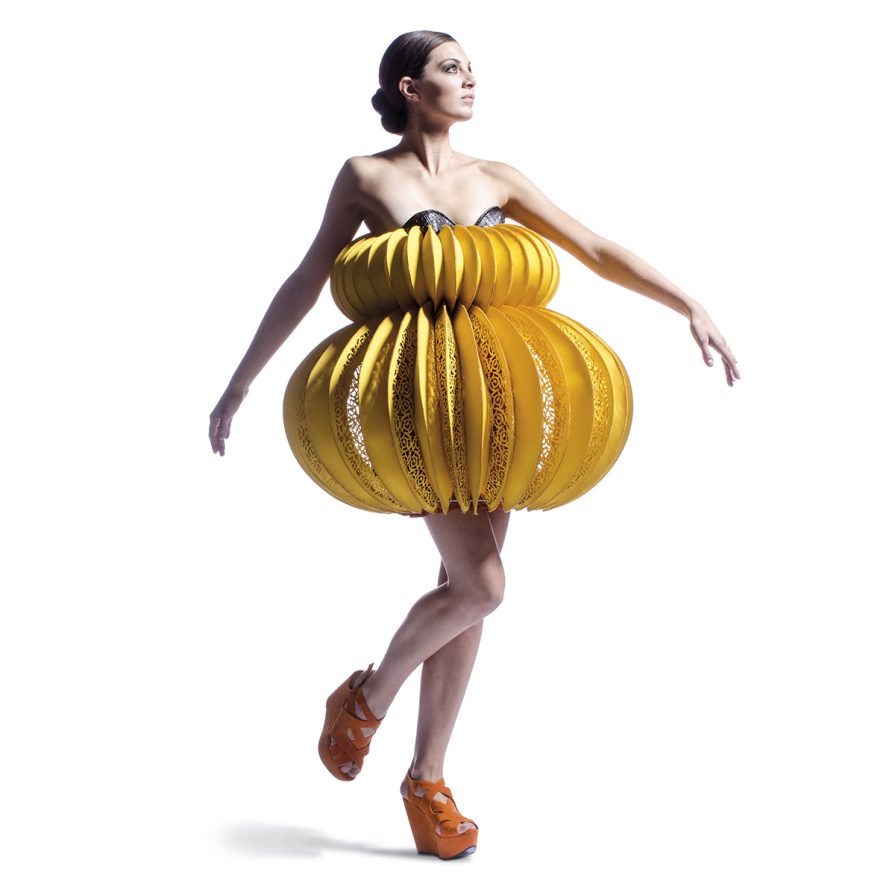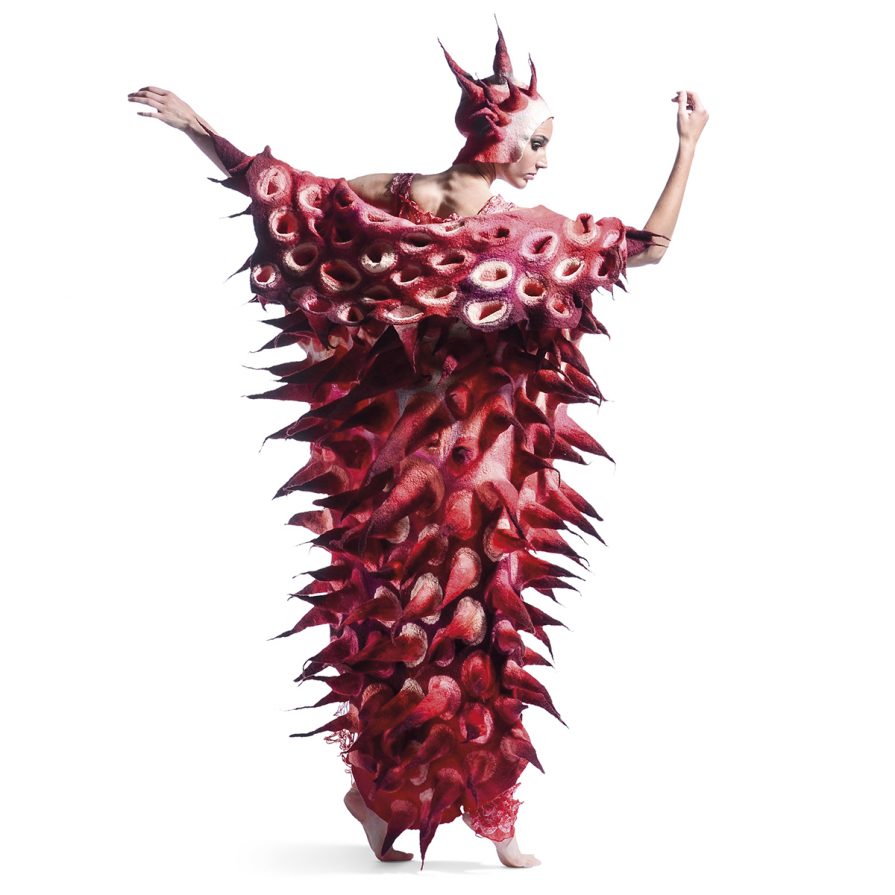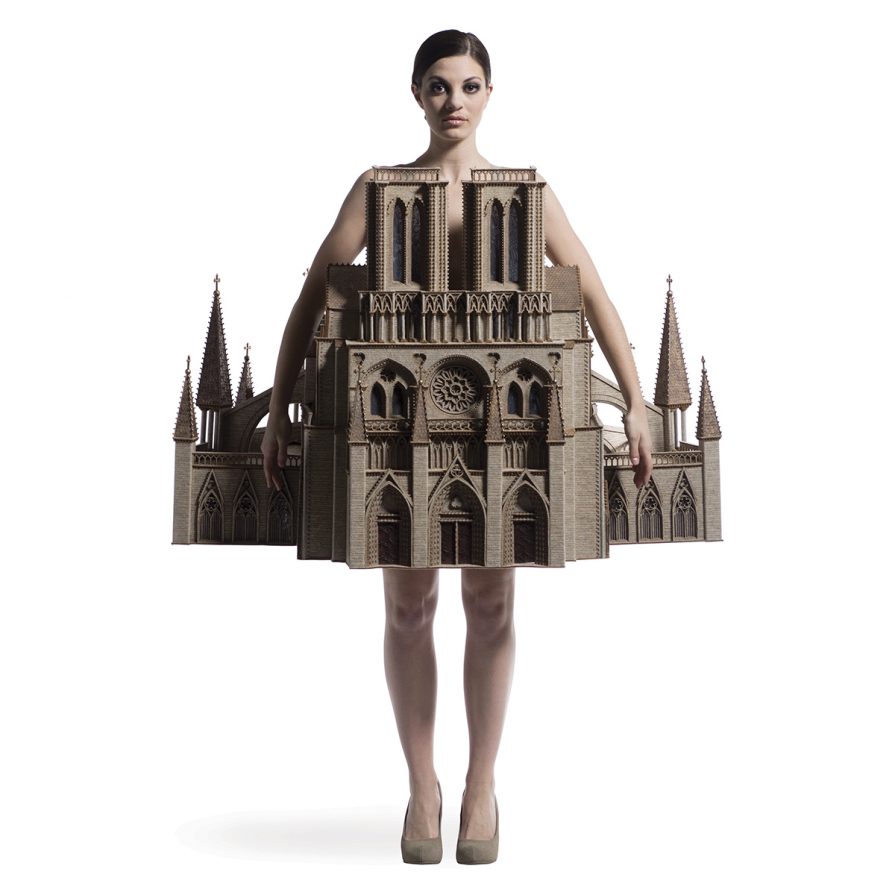 ---