Heist Opens in Beacon Hill
December Thieves' sister store brings new style to Boston's preppy 'hood.
---
A new boutique has opened among the quaint cobblestones of Beacon Hill, and there isn't a pair of Nantucket-red shorts in sight. Introducing Heist, by Lana Barakat and her right-hand woman Jemesii, the team behind December Thieves. The sister store opened yesterday at 51 Charles Street in a space that has been completely reimagined from its previous life as the shoe store Moxie.
Barakat's total renovation reveals previously hidden brick walls and includes unexpected design details like a partial moss wall, painted white branches climbing up a corner, and an abstract painting that evokes flight on a back wall.
Such a creative and interesting space calls for equally imaginative merchandise, and the selection does not disappoint. There is fashion-forward apparel, not found in any other store in the city; UCF from Japan uses fabrics commonly reserved for athletic gear and creates minimalist, contemporary silhouettes, and Nuit from Toronto brings light, drape-y jackets, and unique strapless dresses. There are shoes from a designer in Berlin, bags from Paris, scarves from Italy and an array of jewelry and gift-y items similar to the collection at December Thieves…
…Which, by the way, is still open and growing, as well. The beloved boutique that first put Barakat on Boston's style map will welcome a new line of eclectic home items.
So how are the well-heeled citizens of the Hill taking to their new neighbors? Let's just say it wouldn't be at all surprising if those cobblestones begin to see fewer loafers.
---
Peek Inside Heist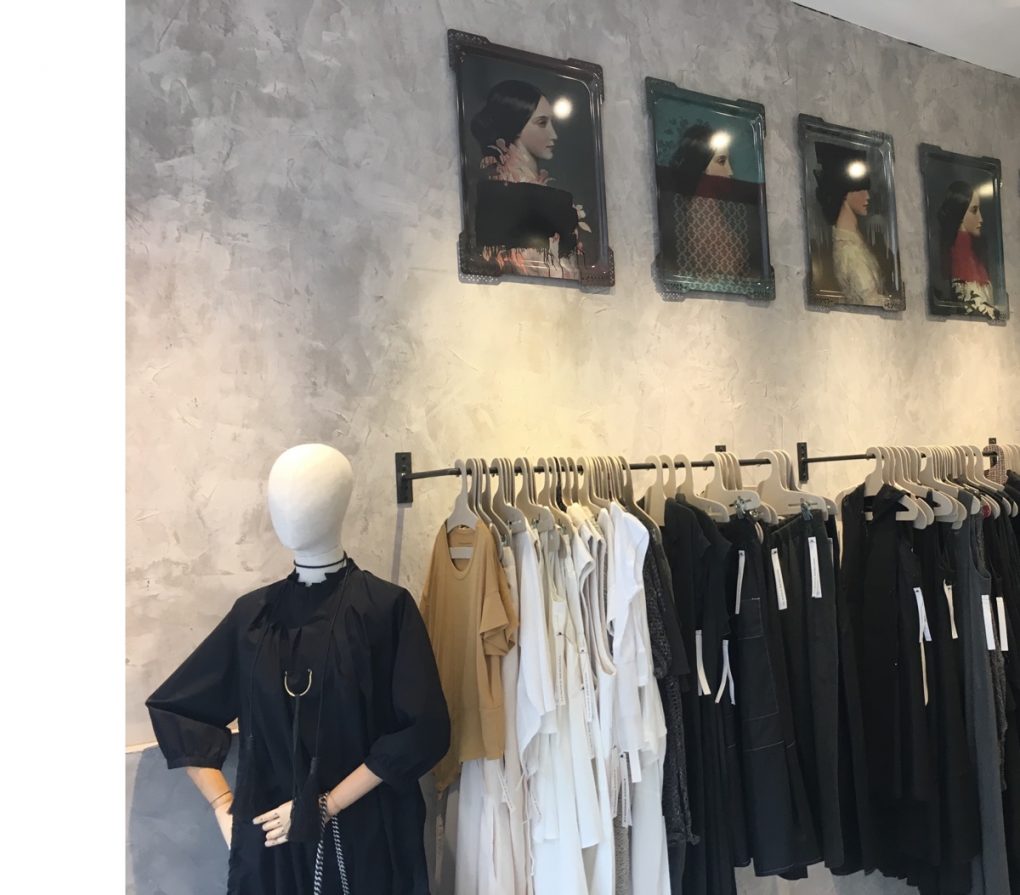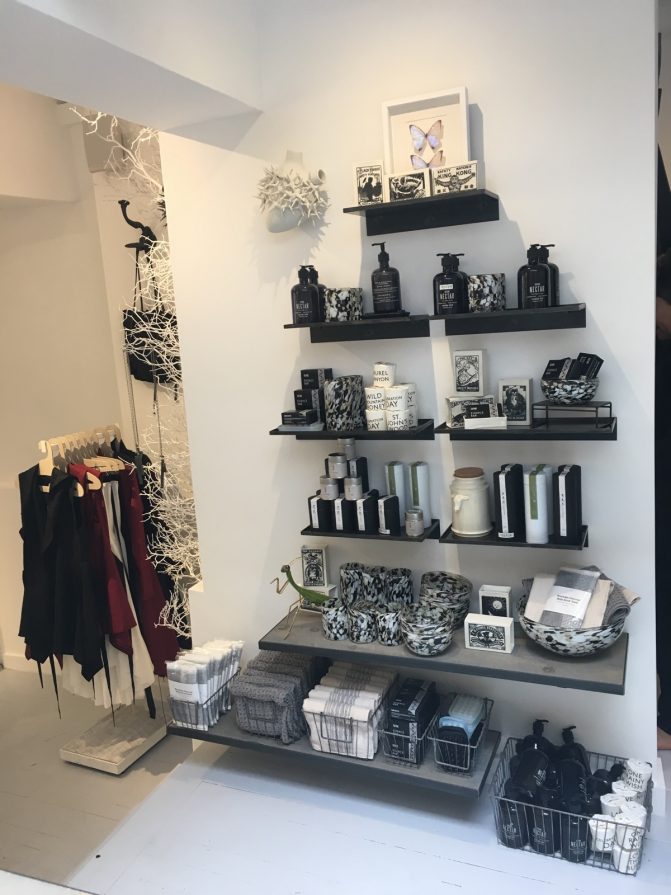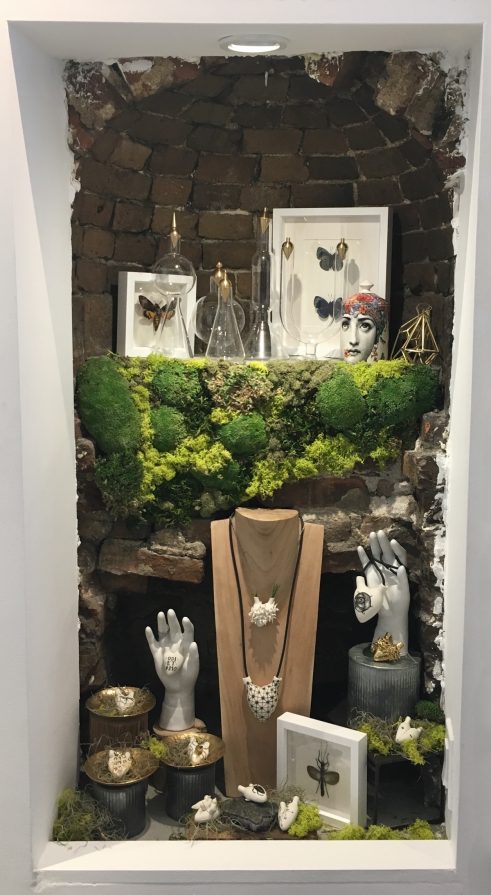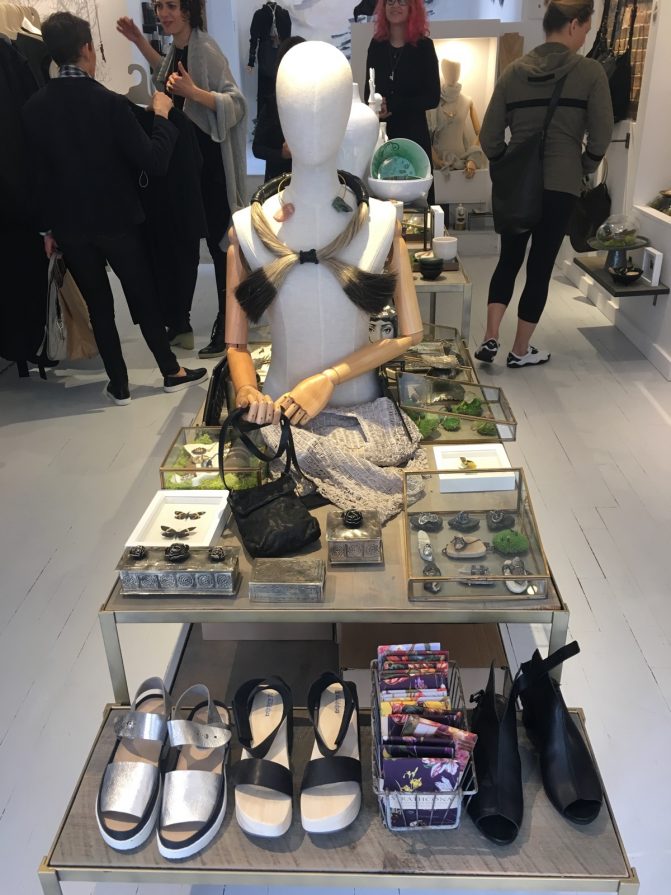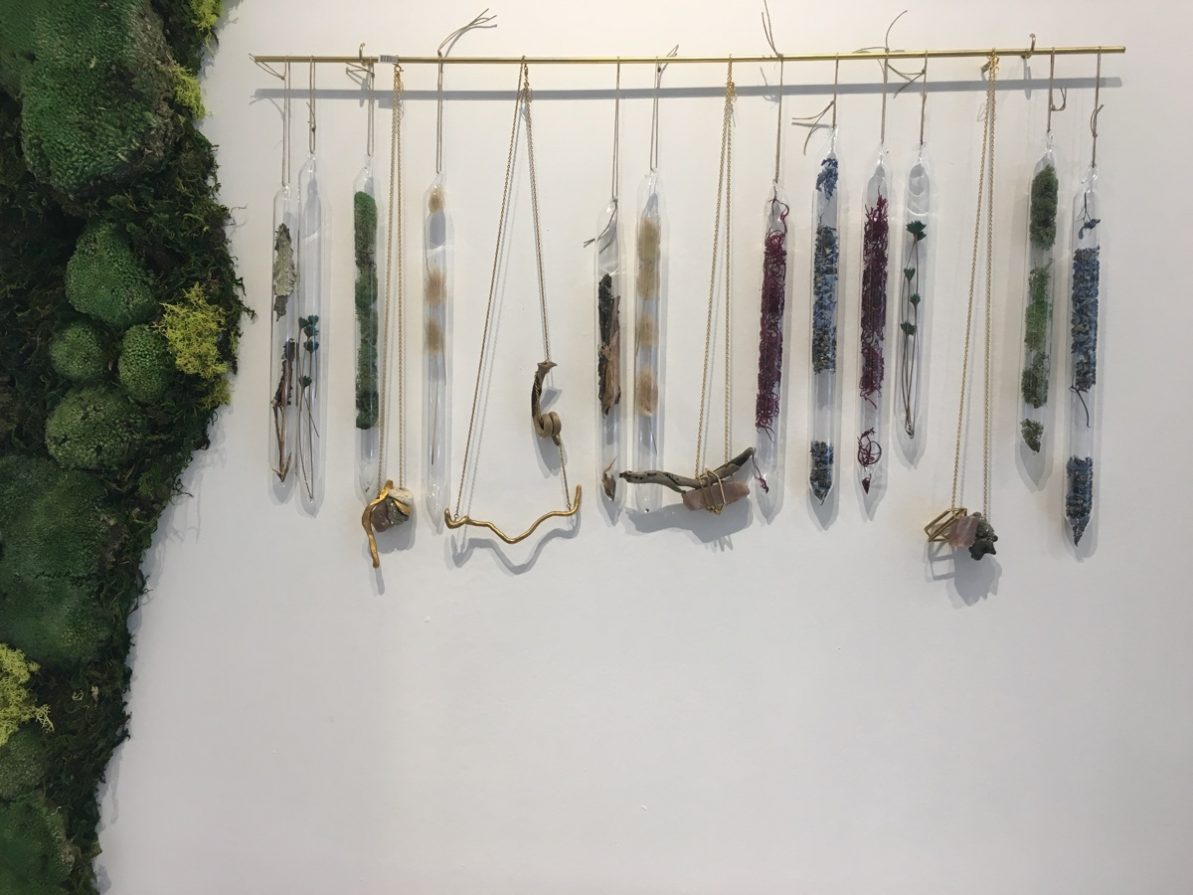 ---