Photos from the 2017 MassArt Fashion Show
MassArt students showed off their designs at the annual event.
---
On May 20, MassArt hosted its 110th fashion show, Illuminate, in MassArt's Design and Media Center, where over 200 models strutted students' designs through aisles of attendees.
"We haven't been home in about six years," says associate professor James Mason. "We thought that this format really lent itself to the space rather than doing a runway."
The sold-out event, co-chaired by MassArt Foundation Directors Emma Calus and David Webster, began at 6 p.m. in the Bakalar and Paine Galleries with a pre-show party that raised money for the Fashion Design Foundation Scholarship. At 8 p.m., cued by pinks lights and upbeat electronic music, the show began underneath Rainfield, a ceiling installation of 10,000 glass raindrops created by sculptor Daniel Clayman and his 2016 MassArt students.
First up: designs by sophomores, juniors, and certificate students who demonstrated an understanding of global perspectives, textiles, and sustainable manufacturing. Some garments were composed of household materials, including a gown made from disposable gloves, a dress sculpted from tinfoil, and a crop top and skirt adorned with googly eyes and baby doll appendages.
Next was the senior collection. For these 33 graduating students, it's the culmination of a year spent sketching, designing, and manufacturing. The 165 looks ranged from eccentric costumes to casual streetwear to playful prints to evening gowns to children's clothes.
One student, Meaghan Horak, 21, used Victorian designs to create outfits for the characters in Shakespeare's Hamlet. "I've been working on it all year," says Horak alongside her model who was styled as Ophelia. "Each look took about two or three months, and some of the really tailored coats took weeks of hand stitching."
Alumna and Project Runway's season 15 winner Erin Robertson attended the event wearing her own design: a long orange skirt adorned with circular jewel embellishments.
"I think in situations like this when the students are walking around with their work is so amazing," says Robertson, who especially liked how guests were able to see student work up close throughout the evening. "Students here pay so much attention to detail—that's the thing about MassArt—there is a lot of technical skill that you learn here."
At around 9:30, an after-party in the Huntington Studio closed the night.
MassArt President David Nelson says, "I like to tell people that our students are designing and making our future, and that's what you're seeing on display tonight."
---
MassArt Fashion Show 2017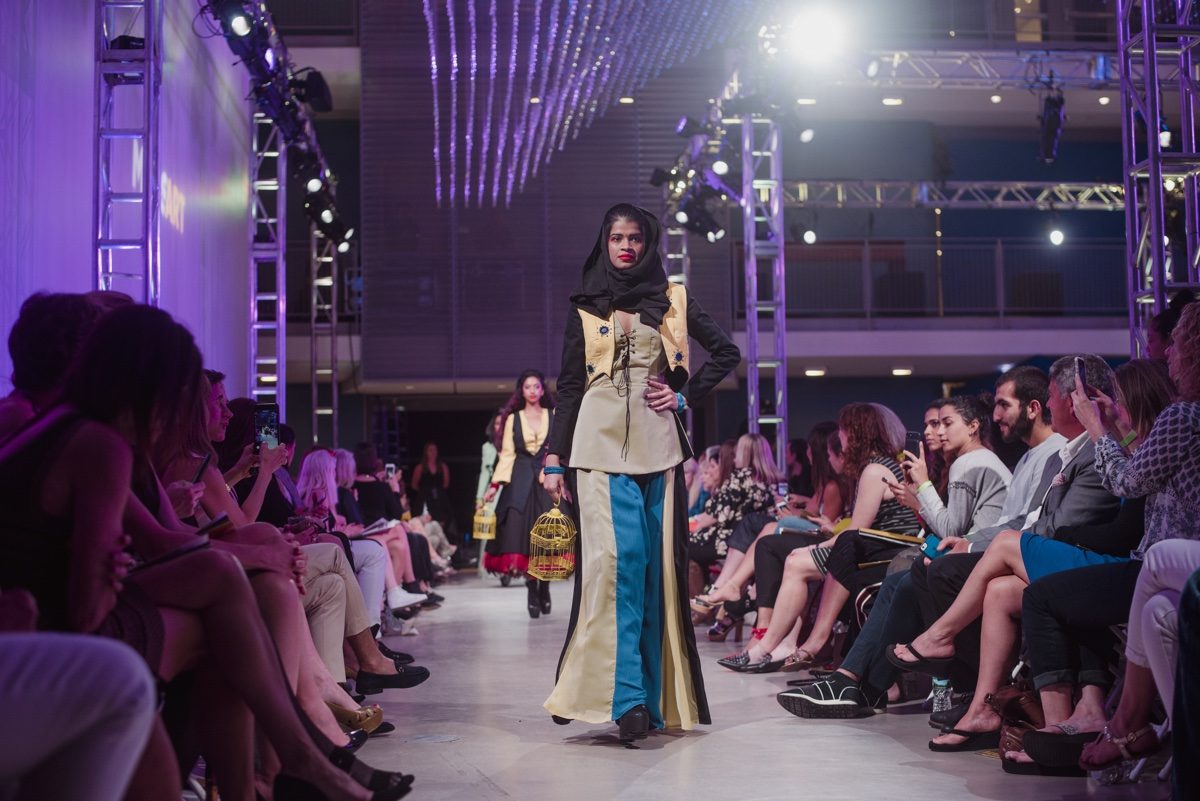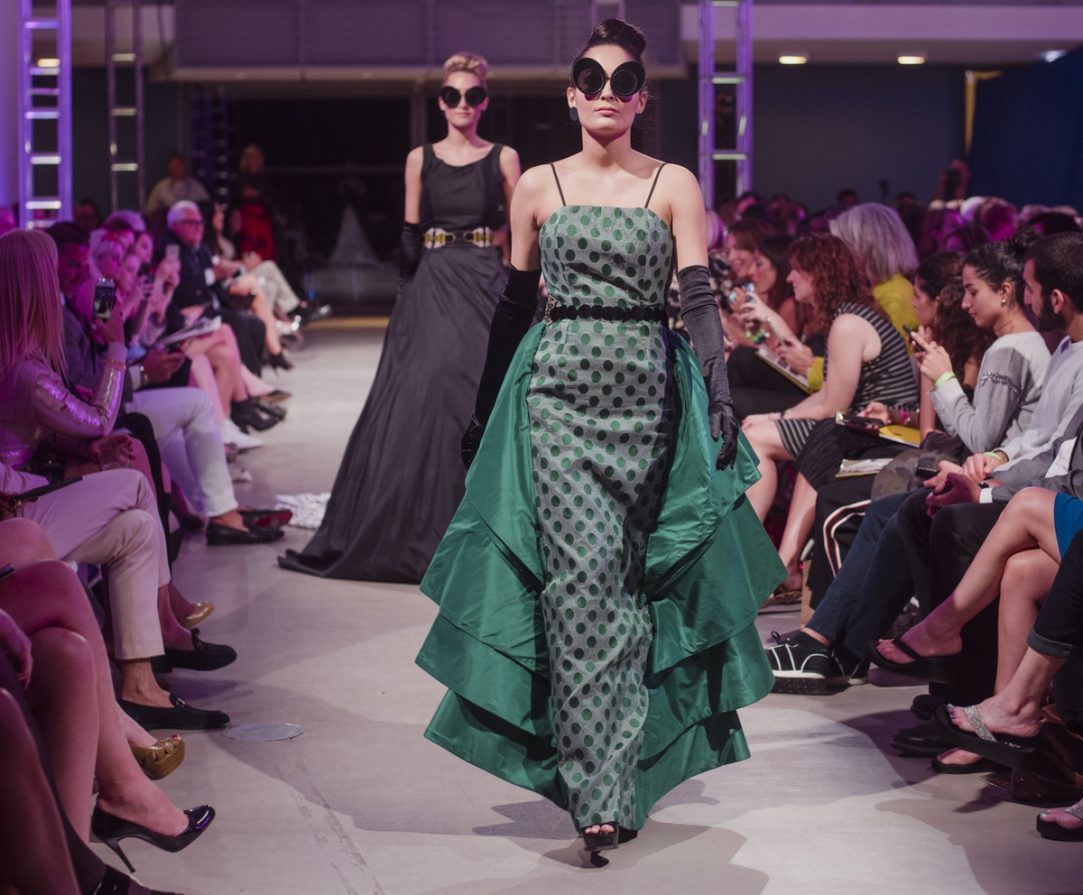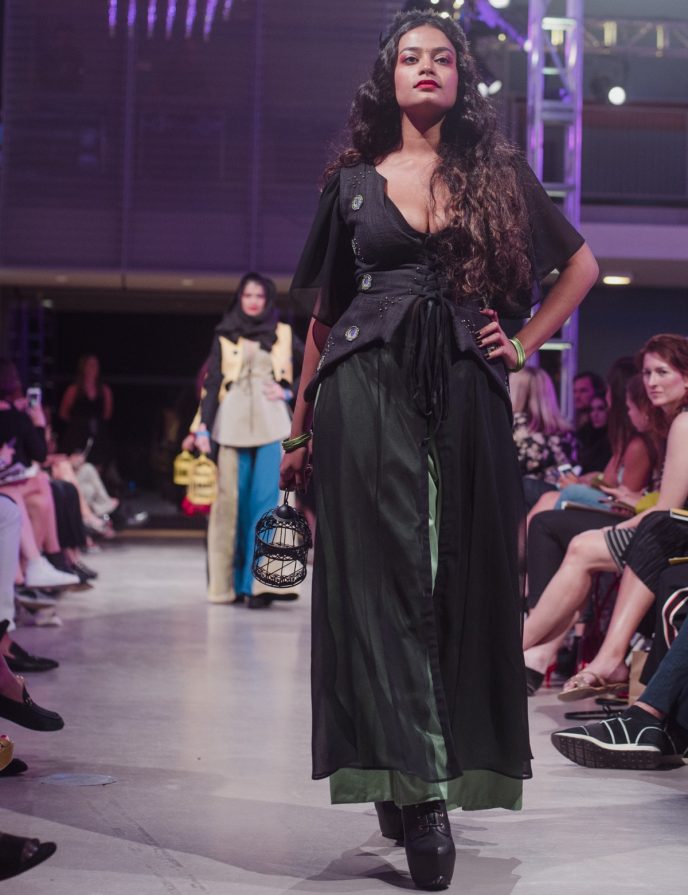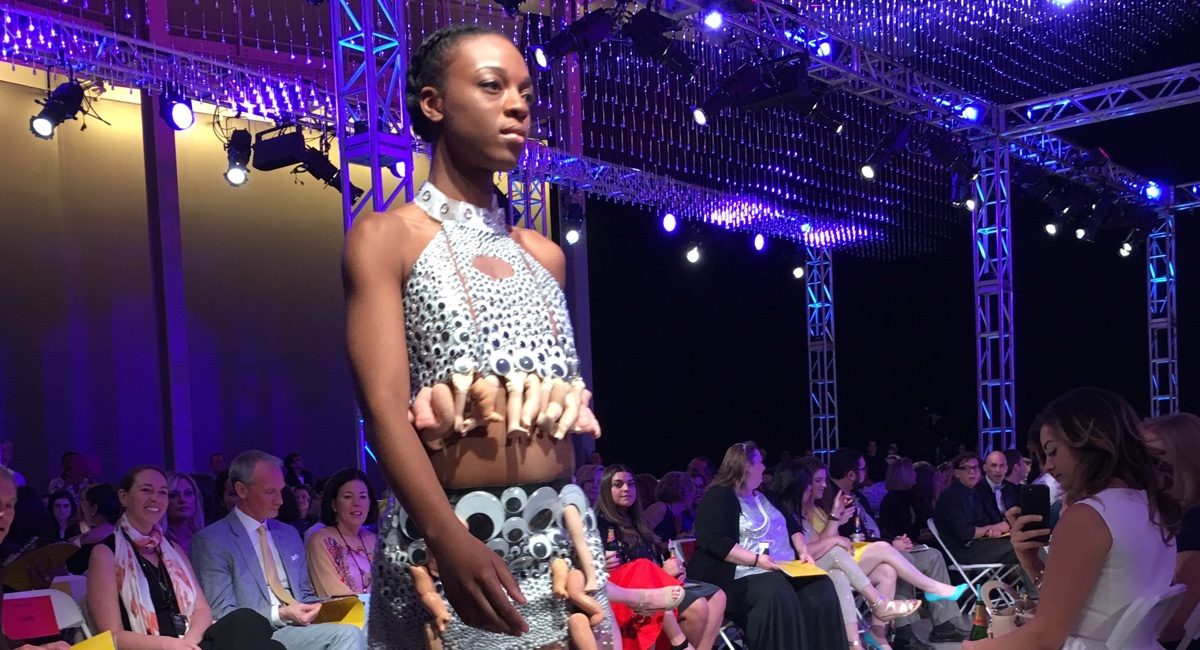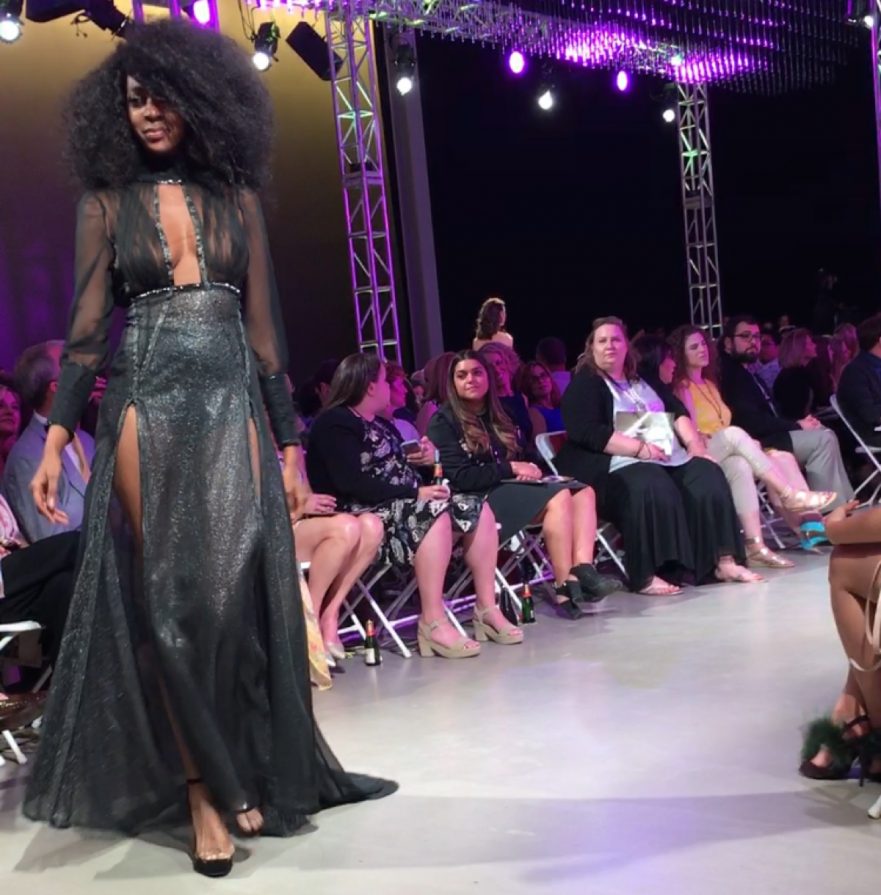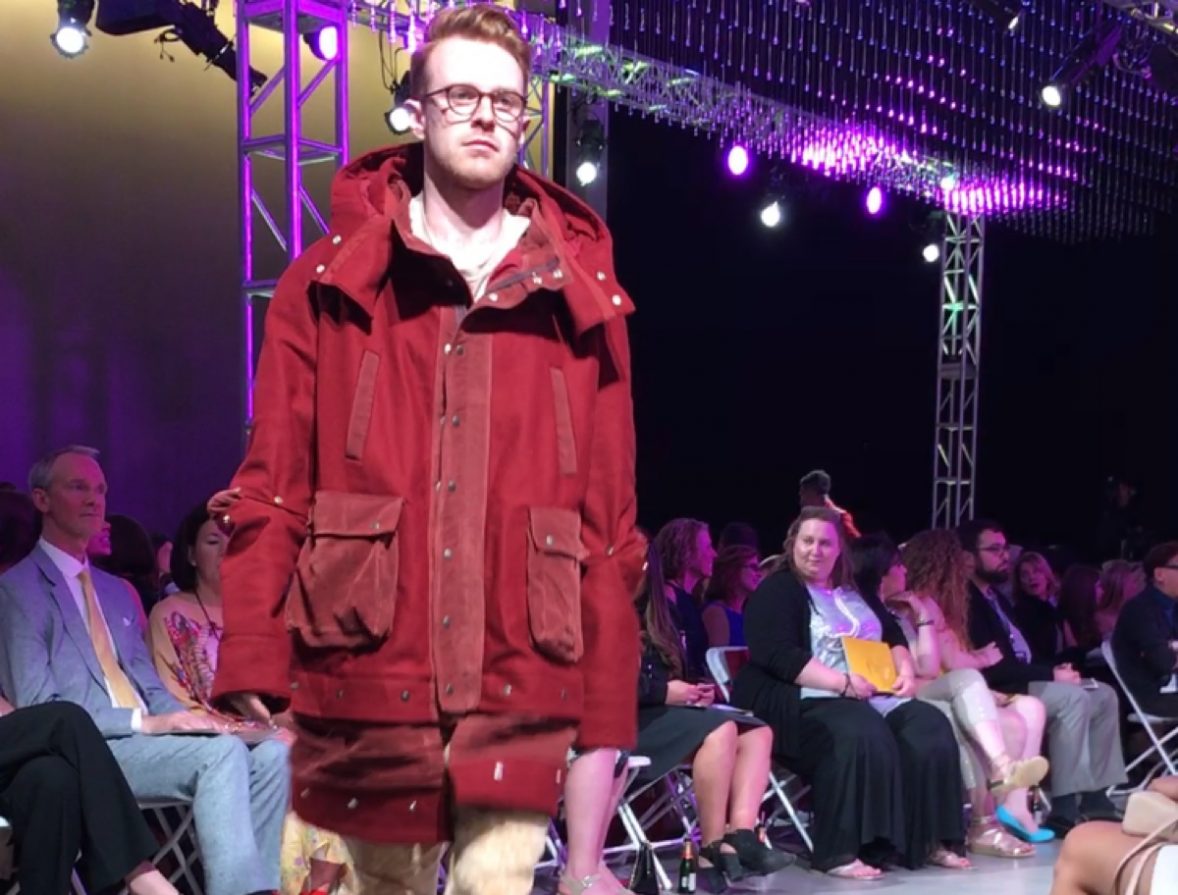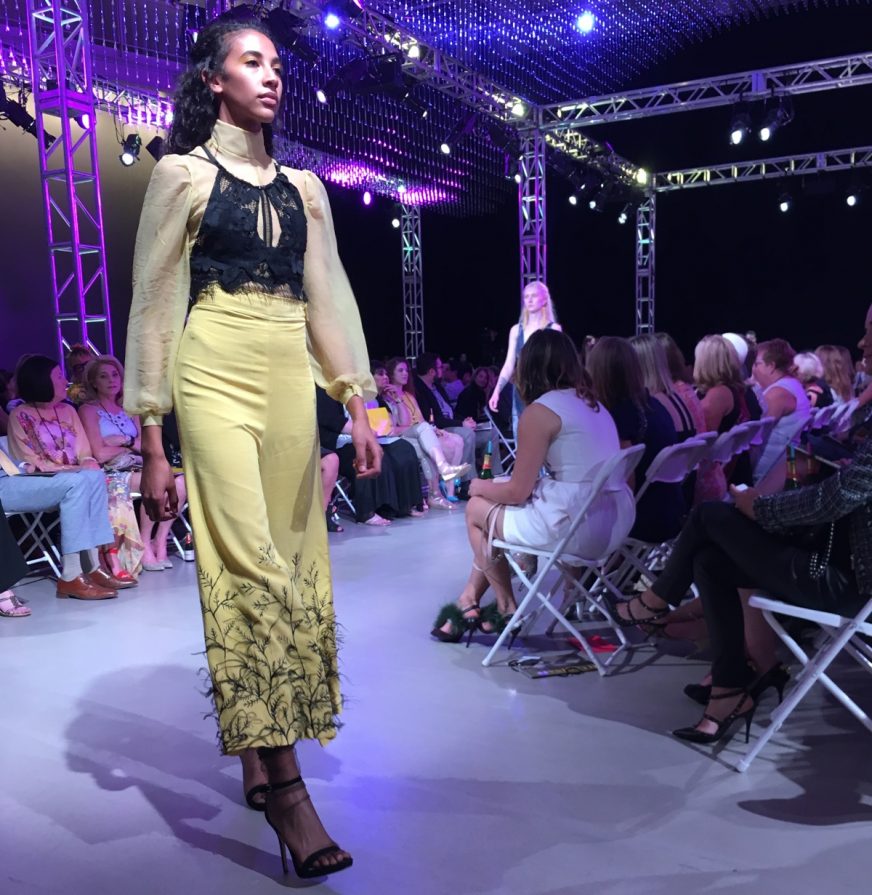 ---