Forestbound Bag Company Designs For Keds
Sneakers and a boot from Somerville maker Alice Saunders.
---
You love her bags, now you can wear her shoes. Alice Saunders, the visionary behind local bag company Forestbound, teamed up with Keds and designed sneakers and a boot, both of which share a similar aesthetic to her wildly popular line of bags.
The brand contacted Saunders last spring and asked her to be a part of their Ladies for Ladies project, a special line of shoes that is designed in collaboration with a cool lady who makes cool things. Past collections have included sneakers designed by NYC-based artist Kristin Texeira and Maine handbag designer Alaina Marie.
From start to finish, Saunders says the design process was very much in her hands. "I gathered a ton of scraps and piles of fabrics that I have in my studio and keep for inspiration, like old canvas, denim, work aprons and leather, and I went out to Waltham where the brand is based. I had also put together a mood board with images of WWII-era athletic shoes, hiking boots and other vintage pieces that are super inspiring to me and have inspired Forestbound's overall feel. I worked with the special collections designer, who is able to source so many materials, and we spent the day finding fabrics that represented a really beautiful, worn-in look. Next we brought in old design elements, like the rubber-capped tow on the low-cut champion style sneaker, and red flecked laces for the boots, both of which are nods to vintage styles. All of the details were so thought out," says Saunders.
When Keds first contacted her, Saunders assumed they wanted her to design a bag and was really excited to learn that this wasn't the case. "I've always been fascinated by vintage shoes, so this was perfect. And Keds was so great to work with, they were very much like, 'we want these to be your vision and we'll just help you bring it to life,'" she says.
She's especially excited about her design for the scout boot, which is a new style for the brand that just launched this fall. "It feels really special that my design for the scout boot is coming out around the time that the new style is being introduced. It's the perfect fall boot," she says.
So did this experience give her any ideas? Should we expect a Forestbound line of shoes anytime soon? "I don't know if I want to make shoes, but taking the Forestbound aesthetic and translating into other products would be fun to explore. I have no idea what that would look like, but it's great to think about," says Saunders. Fans of her bags should definitely stay tuned; Forestbound is celebrating their 10th anniversary this year, and Saunders says there are plans for a party. Perhaps the perfect occasion to wear your new perfect fall boot?
The Forestbound and Keds collaboration is available for pre-order here.
---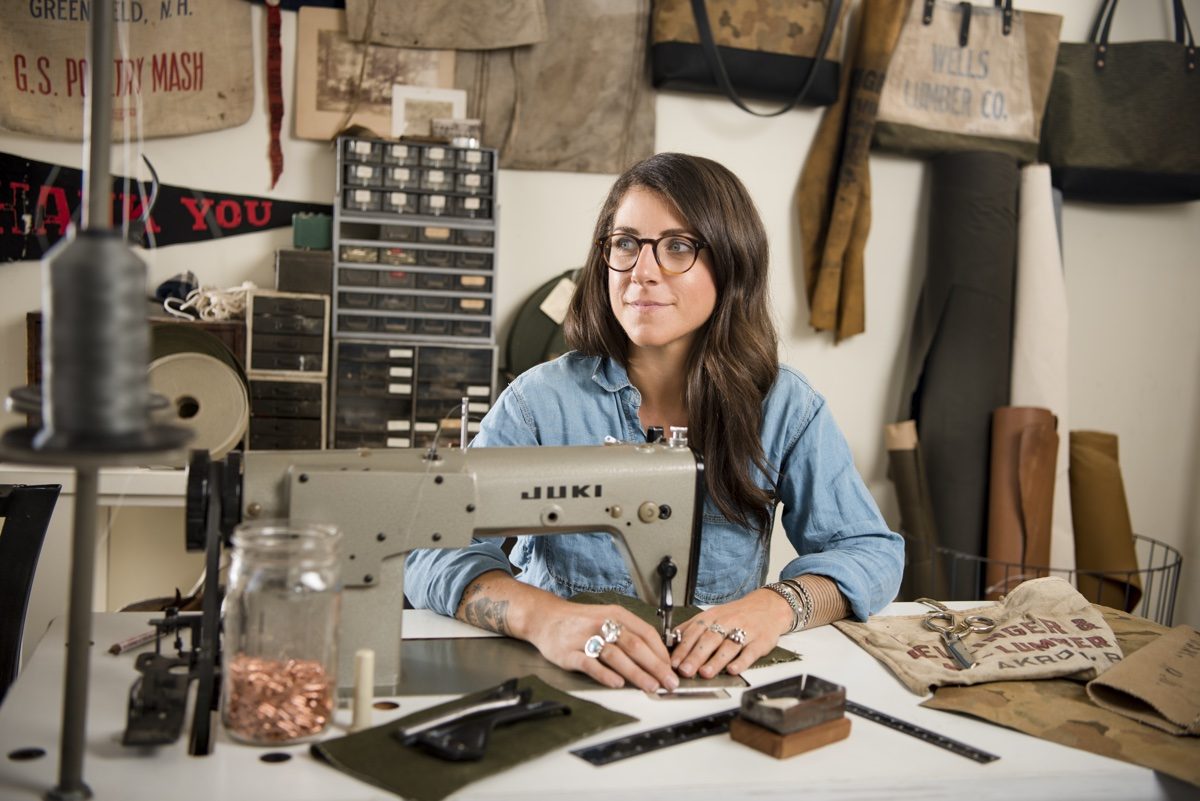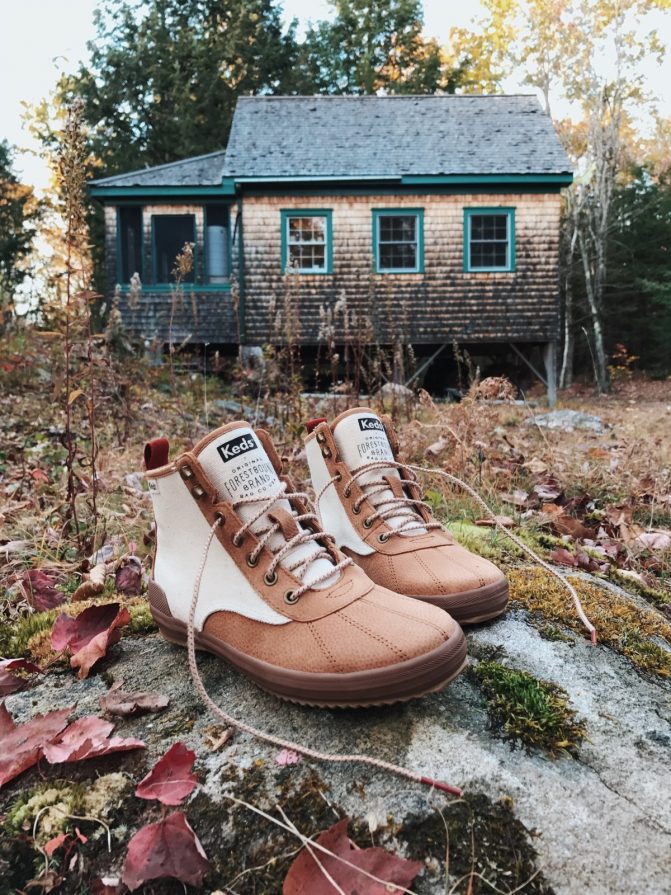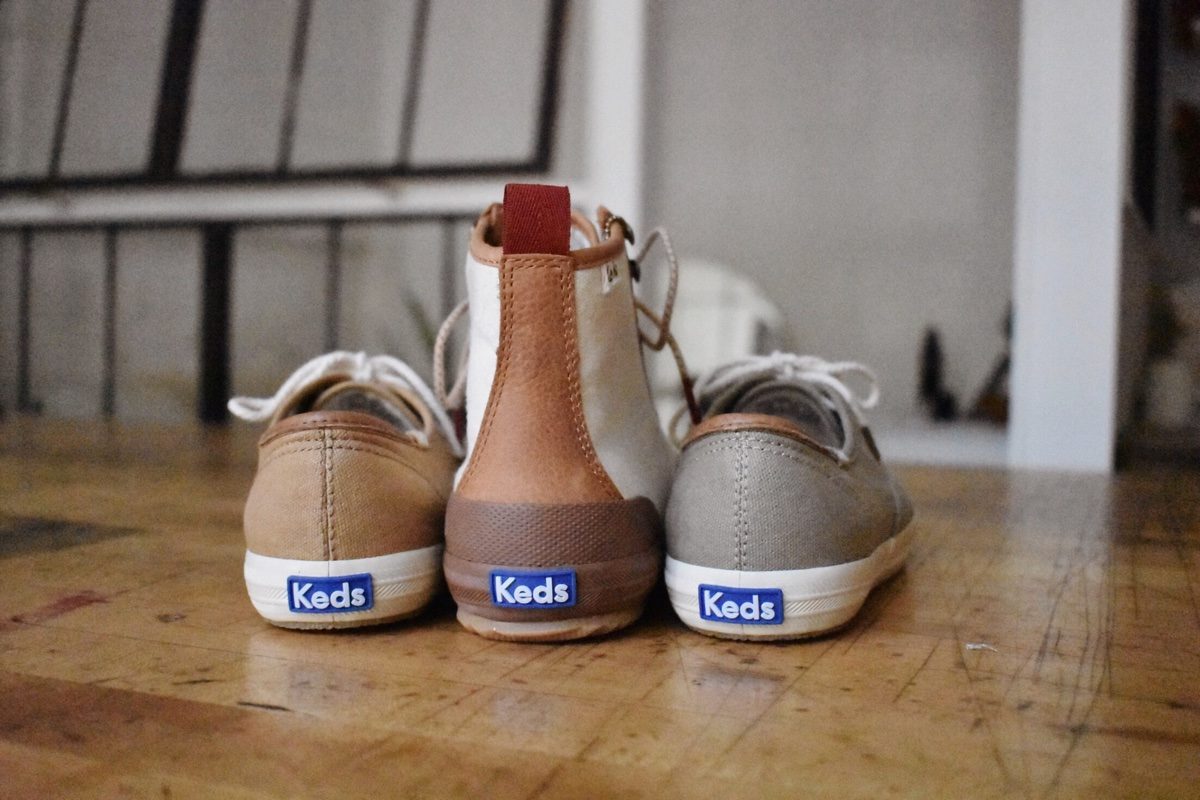 ---