Fall Fashion: Sea Change
A new season, a new outlook. Turn the tide this fall in romantic prints, structured silhouettes, and cozy knits.
---
Styling by Abby Bielagus
Photographs by Toan Trinh
---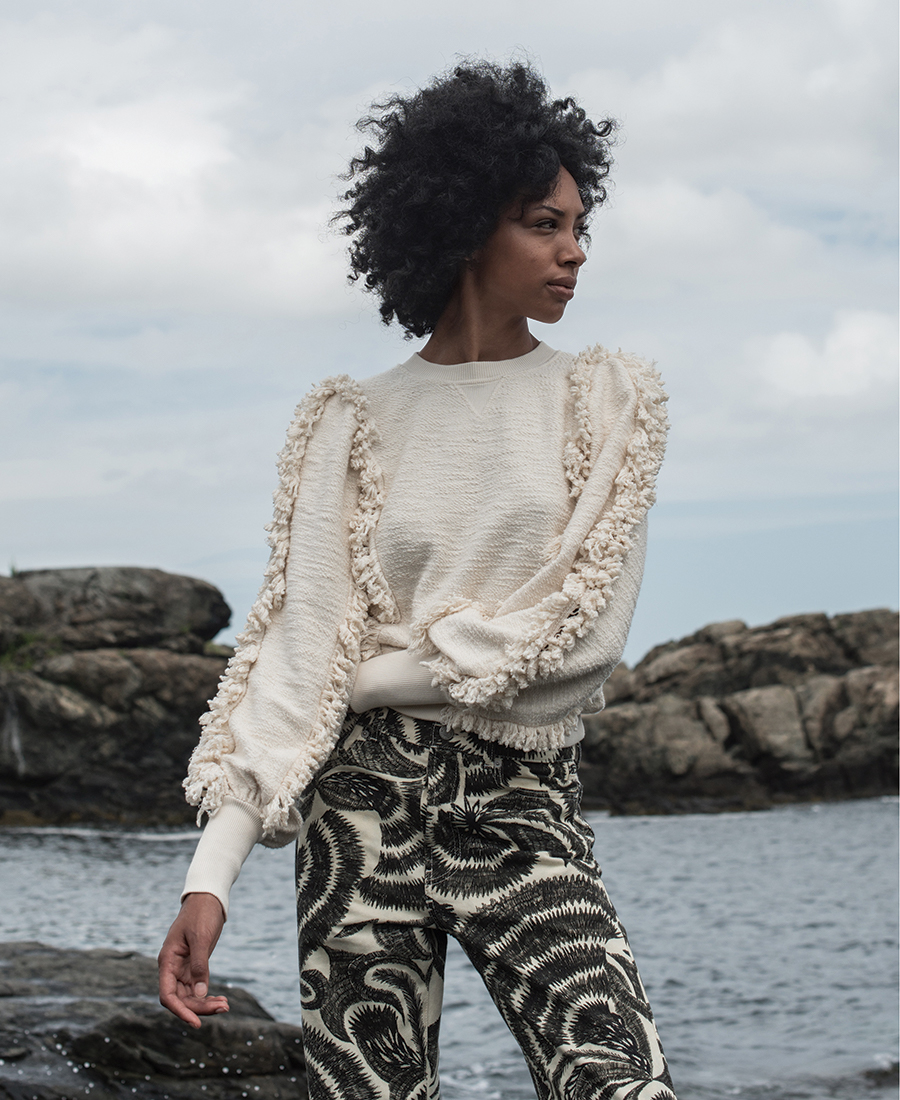 Dries Van Noten cotton pants, $515, and Ulla Johnson "Hali" cotton sweater, $345, both Barneys New York.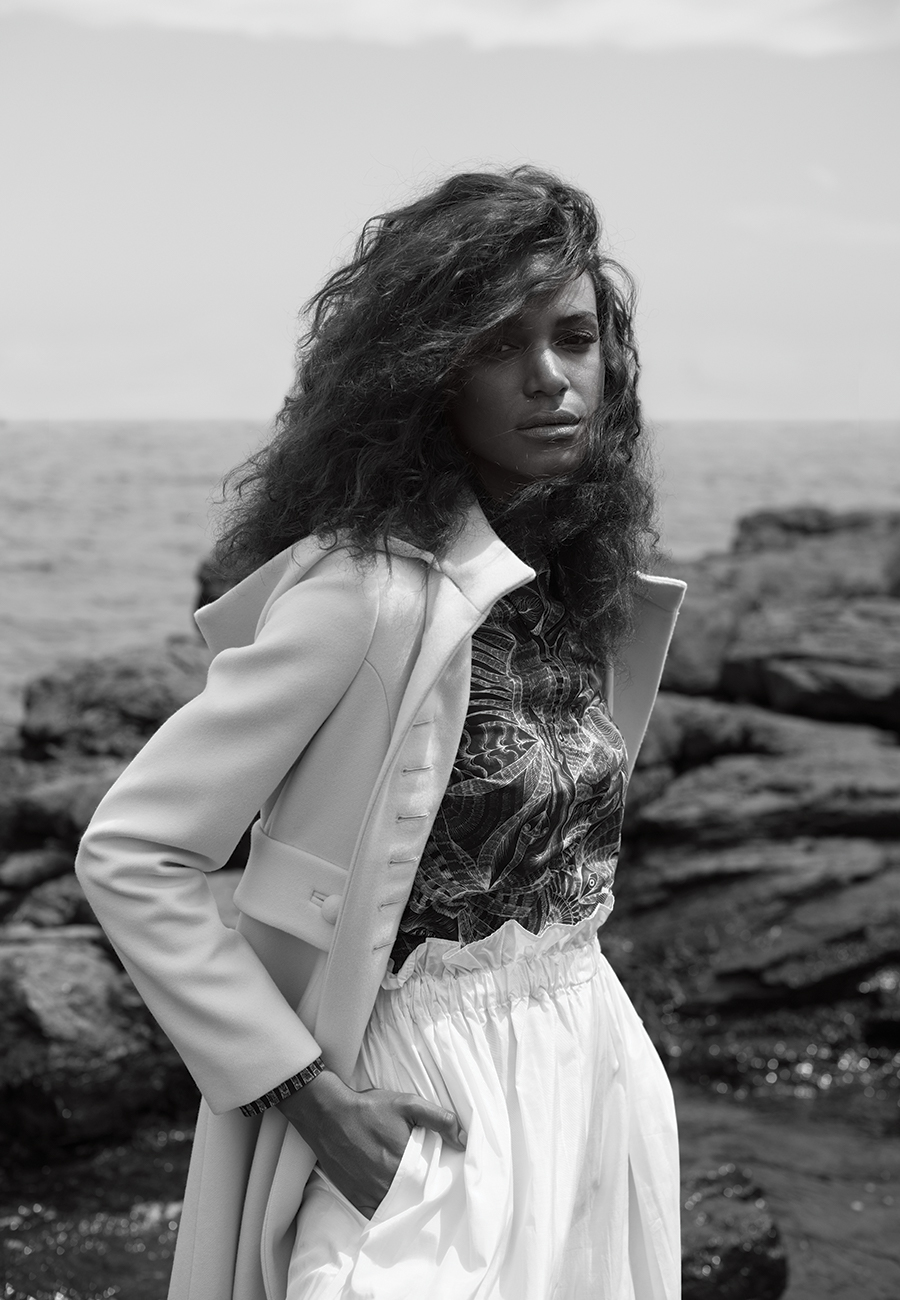 Dries Van Noten cotton shirt, $445, Barneys New York; "Gardenia" moiré-taffeta pants, $1,500, and "Gardenia" wool coat, $3,980, both Gucci.
Viscose-and-polyamide-blend sweater dress, $3,900, Chanel.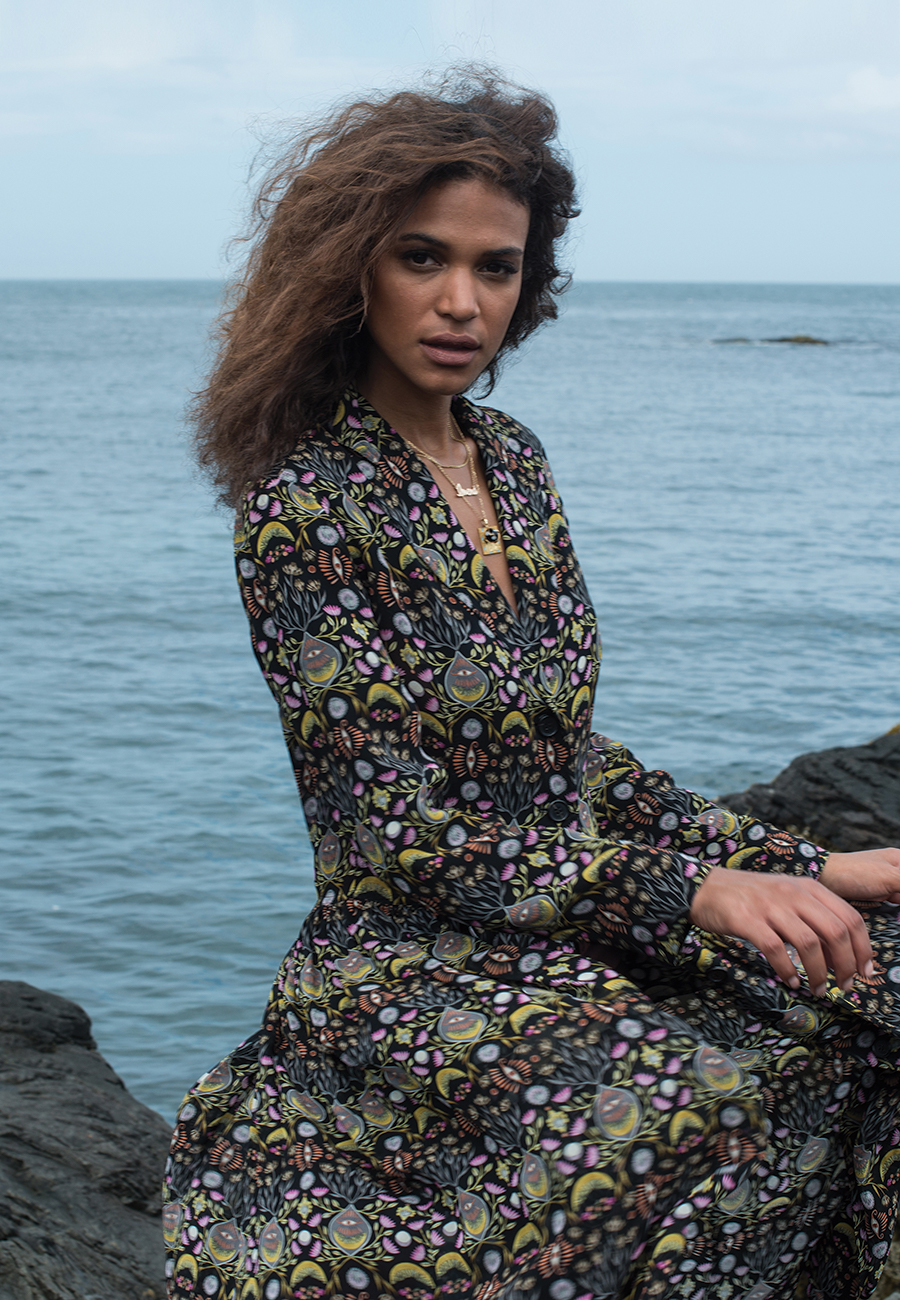 Chloé viscose top, $1,195, All Too Human; necklaces, model's own.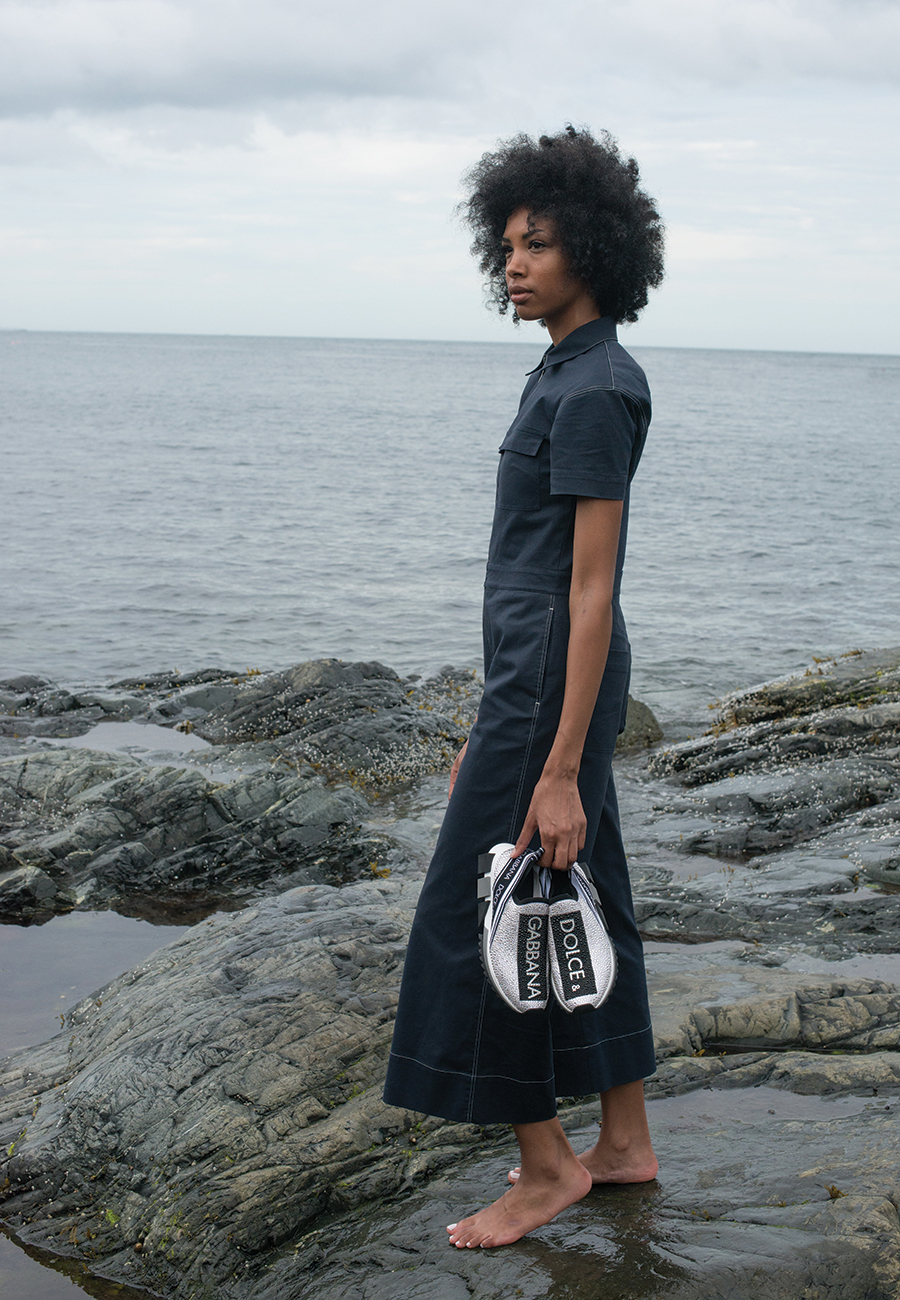 Elizabeth and James "Morrison" cotton jump suit, $475, Saks Fifth Avenue; crystal-embellished sneakers, $1,295, Dolce & Gabbana.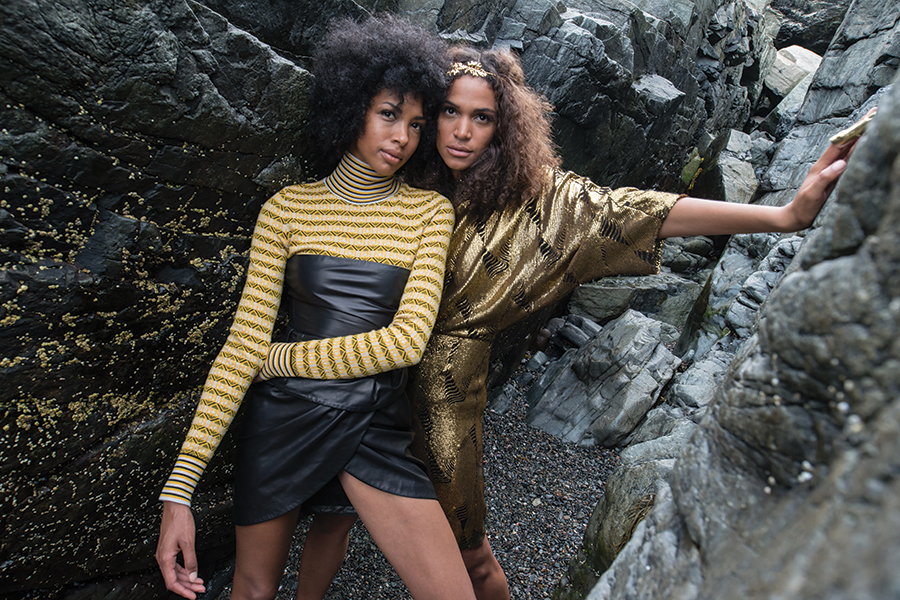 On Megan (Left): Carven merino wool turtleneck, $370, Saks Fifth Avenue; leather mini dress, $3,595, Versace.
On Imena: Sally LaPointe nylon dress with sequins and silk lining, $1,650, All Too Human; Paramo 24-karat-gold-plated headpiece, $150, and handcrafted bronze finger ring, $290, both December Thieves.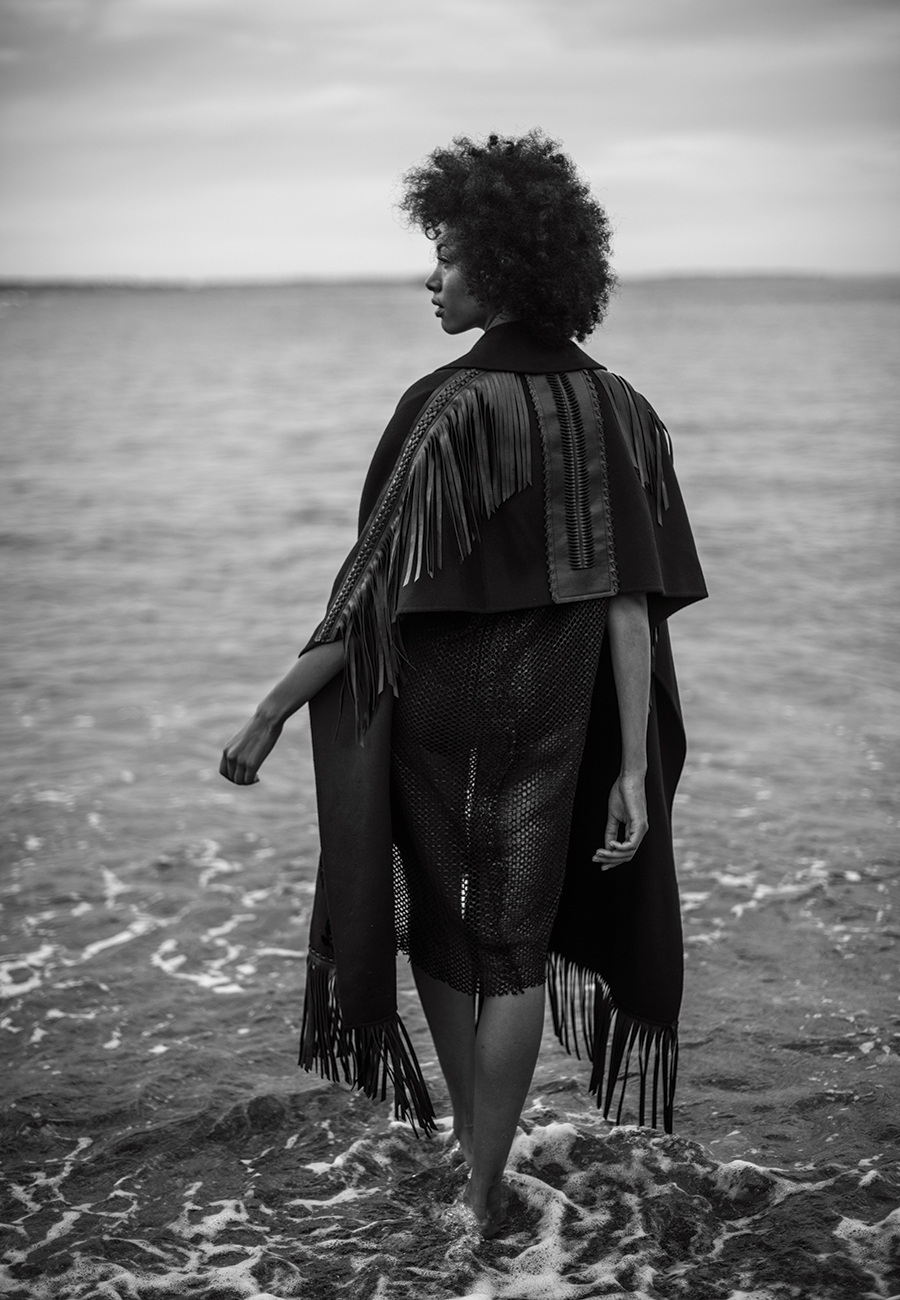 CutuliCult leather dress, $640, December Thieves; wool cape with leather fringe, $1,100, Coach.
Models: Imena De Barros/Q Models, Megan Harris/Q Models
Makeup: Laura Dillon/Team Artist Rep
Hair: Heather Cohen/Team Artist Rep
---
---