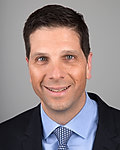 Top Doctor
Andrew P. White, M.D.
Specialty:
Beth Israel Deaconess Medial Center Spine Center
Beth Israel Deaconess Medical Center
Spine Center
Boston, MA 02215
617-754-9000
Visit Website
From the Doctor
Andrew P White MD is the Chief of the Division of Spine Surgery, and is co-director of The Spine Center at the Beth Israel Deaconess Medical Center (BIDMC). He is an Associate Professor of Orthopaedic Surgery at Harvard Medical School.   Dr White is a graduate of Yale Medical School. He completed his General Surgery Internship and Orthopaedic Surgery Residency at Yale-New Haven Hospital. He then did a subspecialty fellowship in Neurological and Orthopaedic Spine Surgery at the Rothman Institute of Thomas Jefferson University in Philadelphia.   Dr White is a fellow of the American Academy of Orthopaedic Surgery, an active contributing member of the Association of Bone and Joint Surgeons, the North American Spine Society, the Society for Minimally Invasive Spine Society, and others.   Dr White contributes to the clinical education and training of Harvard Medical Students. He also is a Core Faculty of the Harvard Combined Orthopaedic Surgery Residency Program (HCORP), and is the Director of the ACGME accredited Spine Surgery Fellowship at BIDMC. He directs translational research, in collaboration with the Joslin Center, and with biomechanics colleagues the Center for Advanced Orthopaedic Studies (CAOS).  This work has been published in high impact journals such as Nature Medicine.  His clinical research interest has focused on minimally invasive spine surgery techniques.   Dr White is a former college rugby player who enjoys competitive cycling, skiing, and sailing. His wife and their three children enjoy an active lifestyle, with enthusiasm for soccer and football.  
Awards
Top Doctor: 2017

Primary Hospital:

Beth Israel Deaconess Medical Center-Boston

Secondary Hospital:

Beth Israel Deaconess Hospital - Milton

Special Expertise:

Spinal Surgery, Minimally Invasive Spinal Surgery

Insurance:

All major plans.