Frank X Pedlow Jr., MD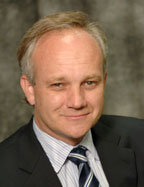 30 Lancaster St
Boston, Massachusetts, 02114
617-227-9300
Website URL
http://bostonspinesurgery.com/
Specialty:
About
Frank X. Pedlow, Jr. MD is an Orthopedic Surgeon affiliated with Massachusetts General Hospital. He is a Board Certified, fellowship-trained orthopaedic spine surgeon, specializing in the surgical treatment of disorders of the adult spine.
Dr. Pedlow is one of the only spine surgeons in New England that has received training in both the Neurosurgical and Orthopaedic principles and techniques of spine surgery. He is a graduate of New York Medical College and completed his residency in Orthopaedic Surgery in the Harvard Combined Orthopaedic Residency Program. He also served as Chief Resident at Massachusetts General Hospital. He then undertook his Spinal Surgery fellowship at Emory University Spine Center. Dr. Pedlow previously served as a Neurosurgery Fellow at LIJ Medical Center in New York, and also spent time training internationally in Orthopedic Surgery at the University of Montreal in Canada, the Royal National Orthopedic Hospital in London, England, and the Robert Jones and Agnes Hunt Orthopedic Hospital in Oswestry, England.
Dr. Pedlow is board certified by the American Board of Orthopaedic Surgery and his practice specializes in the diagnosis and treatment of degenerative conditions of the neck and back, minimally invasive spine surgery, motion preservation surgery including cervical artificial disc replacement, athletic injuries to the spine, and spine care of the injured worker.
 Dr. Pedlow has been named a top doctor in Boston Magazine's "Best Doctors" issue, and consistently has been named by Best Doctors, Inc. as one of the best orthopaedic spine surgeons in Boston, receiving this honor more than any other orthopaedic spine surgeon in Boston. Dr. Pedlow has also been named one of the region's "Top Doctors" by Castle Connolly Medical, Ltd, has served as the spine consultant for the Boston Bruins, and has treated players from every major professional and many collegiate sports team in Boston.
Award Years
2007, 2008, 2009, 2010, 2011, 2012, 2013, 2014, 2015, 2016, 2017, 2019
Source URL: https://www.bostonmagazine.com/find-a-doctor/frank-x-pedlow-jr-md/
---