About
Synergy Private Health is an innovative concierge program that pairs highly personalized, top-quality, cutting-edge primary care and cardiology services with an emphasis on lifestyle medicine principles. Members participate in health coaching, live cooking events, guided mindfulness, and other wellness services. Synergy's physicians work with members to prevent chronic diseases and specialize in all elements of care that optimize health span. They are the premier concierge program for proactive, health-minded people who seek a physician with whom they can partner to perform at their best in work and in life.
List the treatments and procedures you offer:
I offer highly personalized cardiology and internal medicine services using a holistic approach to care. The office offers a variety of testing on site including a full service blood laboratory, electrocardiograms, stress testing and cardiac monitors.
Awards or Certifications
Top Doctor 2021, 2020, 2019, 2018
Top Doctor in Concierge Medicine 2020-2021
Board Certifications: Internal Medicine, Cardiology, Advanced Heart Failure and Cardiac Transplantation
What's your background, education and training?
Dr. Parks is a Harvard-trained clinician, educator, researcher, speaker and Lifestyle Medicine expert. She is a nationally-recognized leader in her field and holds three board certifications: Internal Medicine, Cardiology, and Advanced Heart Failure and Transplantation. While she has extensive experience managing and treating complex medical problems, her passion is practicing top quality primary care using an integrative approach, and using lifestyle to prevent disease and optimize well-being. Dr. Parks is an expert in addressing cardiovascular disease using plant-based nutrition and is a certified provider of Culinary Medicine. She leads the Lifestyle Medicine Program at Newton Wellesley Hospital and has been named one of Boston's Top Doctors annually since 2018. With her attentive, caring approach and clinical acumen, Dr. Parks cares for the whole patient - mind and body - to help each person achieve their best possible health. Outside of Synergy Private Health, she is a staff cardiologist at both Massachusetts General Hospital and Newton Wellesley Hospital.
What do patients have to say about you?
"Synergy and Dr. Parks could be the best medical decision I have made. Dr. Parks is literally my medical quarterback. A unique combination of deep medical knowledge, empathy, common sense, and listening skills that are unmatched. Her attention to the smallest detail is refreshing and her holistic approach has really set me on the right path. She has assembled a first rate team and designed her facilities to insure that every patient/member is cared for appropriately."
"Today I had a 2 ½ hour physical, Dr. Parks gathered all the facts of my medical history and the medical history of my parents and siblings. The personal attention is dramatic compared to what we have come to expect from our current medical system. Dr. Parks is well connected with the best in Boston, and will be my guide with future medical issues we all know are coming. I am comfortable knowing I have someone to be my advocate in a hospital situation."
"I love the personalized service and attention - as much as we need.
I also appreciate the approach of treating the whole person, and in our case, the whole couple. This is not just a medical practice, but what I would call a "whole-life" practice - with excellent in medicine as a key element... along with fitness, nutrition and meditation..."
Insurances Accepted
Most commercial insurances are accepted.
Special expertise
Concierge Medicine, Nutrition, Heart Disease, Cardiac Risk Reduction
Awards
Top Doctor:
2021, 2022, 2023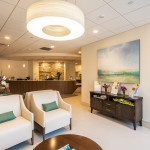 Keywords:
Cardiology, Concierge Primary Care, Lifestyle Medicine, Wellness.