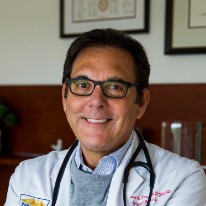 Top Doctor
Lawrence A. Starr, MD, FACP
Specialty:
Personalized Medical Care
Personalized Medical Care
200 Boylston St
Medical Office Bldg, Ste 311
Newton, MA 02467
617-964-3333
Visit Website
From the Doctor
Lawrence A. Starr, M.D. FACP developed Personalized Medical Care for individuals and families seeking exceptional primary care in a unique, concierge-style practice. Personalized Medical Care focuses on maintaining and improving your health in a warm, inviting and compassionate environment.
Choosing Dr. Starr for your personal physician ensures that you have a seasoned doctor and staunch advocate for your medical interests – especially in times of difficulty. His board certification in Internal Medicine and over 30 years of practice provide the experience needed to assist patients and their families with a wide range of medical conditions from chronic care to acute, life threatening crises.
Awards
Top Doctor: 2017, 2016, 2015, 2014

Primary Hospital:

Brigham and Women's Faulkner Hospital

Secondary Hospital:

Brigham and Women's Hospital

Special Expertise:

Concierge Medicine, Primary Care

Insurance:

BCBS, Tufts, Harvard Pilgrim, Medicare, United Health, Cigna, Fallon