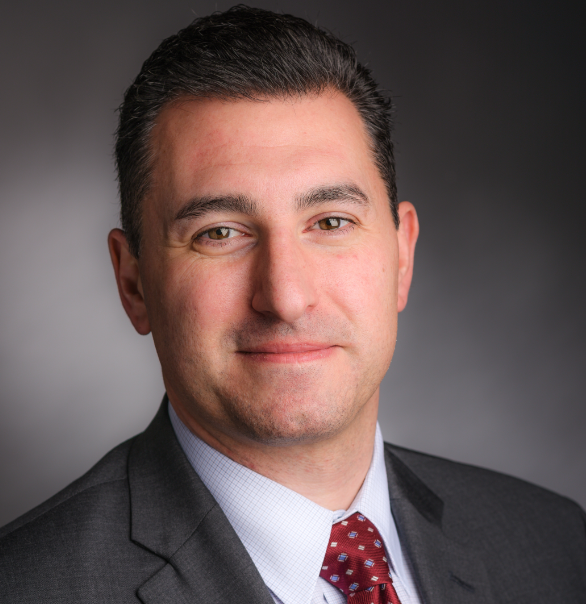 Peter F. Orio III, DO, MS
Dana-Farber/Brigham and Women's Cancer Centers
75 Francis Street
Boston, MA 02115
781-624-4700
Visit Website
From the Doctor
Dr. Orio is the Vice Chair of Network Operations, Medical Director and Director of Genitourinary Brachytherapy for the Dana-Farber/Brigham and Women's Cancer Centers Department of Radiation Oncology. He is a Senior Physician at Dana-Farber Cancer Institute and is an Assistant Professor of Radiation Oncology at Harvard Medical School.
Dr. Orio received his medical degree from University of New England College of Osteopathic Medicine and completed his residency in Radiation Oncology at University of Washington Medical Center.
Dr. Orio's area of research and excellence is genitourinary radiation oncology. He continues to explore innovations in the field of prostate cancer, leads the DF/BWCC prostate brachytherapy program and serves as President-Elect of the American Brachytherapy Society. Dr. Orio focuses his clinical efforts on advancing innovative solutions for the safe delivery of radiation therapy and is passionate about educating clinicians and patients on radiation's efficacy in treating genitourinary cancers.
Primary Hospital:
Brigham and Women's Hospital
Secondary Hospital:
South Shore Hospital
Additional Hospitals:
Milford Regional Medical Center
Special Expertise:
The treatment of prostate cancer utilizing Image Guided Radiation Therapy, Intensity Modulated Radiation Therapy, Advanced Image-Guided Brachytherapy and technologies utilizing hydrogels to space tumors away from normal tissues.
Insurance:
Please call to inquire.