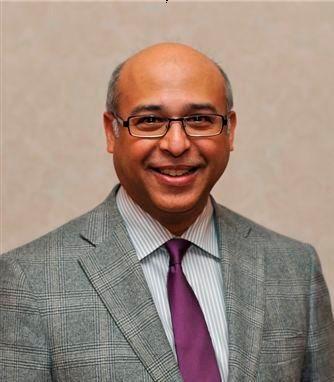 From the Doctor
Zoher Ghogawala, MD, FACS serves as the Charles A. Fager Chair of Neurosurgery at Lahey Hospital & Medical Center as well as Professor of Neurosurgery at Tufts University School of Medicine. He is active in the surgical treatment of patients with disorders of the spine, carotid vascular disease and pituitary brain tumors. He is also actively involved in training and mentoring graduate and post-doctoral students at Lahey Hospital. Dr. Ghogawala received his medical degree magna cum laude from Harvard Medical School and completed medical training in neurological surgery at Mass General Hospital.
He is a two-time recipient of the Who's Who in America Awarded (2006 & 2007) and has been recognized as a Boston's Top Doctor consecutively since 2007. In 2005-2006 he was named to Best Doctors in America, received by only 4% of physicians.
Dr. Ghogawala serves on the Board of Directors of the North American Spine Society (NASS) as well as the Cervical Spine Research Society. Dr. Ghogawala has served on the Executive Committee for the Congress of Neurological Surgeons as well as the AANS/CNS joint section on disorders of the spine and peripheral nerves. He leads multiple non-industry funded, peer-reviewed clinical trials that aim to understand the effectiveness of spinal procedures. He is currently national PI for the NIH and PCORI-sponsored Cervical Spondylotic Myelopathy- a study that aims to determine the optimal surgery for patients with spinal cord dysfunction from cervical myelopathy, a condition caused by arthritis that puts pressure on the spinal cord. He served as National PI on the recently completed SLIP study - a randomized controlled trial that compared lumbar laminectomy alone to lumbar laminectomy plus instrumented pedicle screw fusion for treating grade I lumbar spondylolisthesis.
Dr. Ghogawala serves as co-director of Lahey Health's Comparative Effectiveness Research Institute where he and his colleagues have developed the first Spinal Fusion Registry in the Boston area. The registry combines patient reported data and clinical data to measure spinal fusion and spinal deformity correction outcomes.
Dr. Ghogawala has authored over 65 publications and 17 textbook chapters and serves on various editorial boards including the New England Journal of Medicine and the Journal of Neurosurgery: Spine.
Awards
Top Doctor: 2017, 2016, 2015, 2014, 2013, 2012, 2011, 2010, 2009, 2008, 2007

Primary Hospital:

Lahey Hospital & Medical Center

Special Expertise:

Complex Spinal Disorders, Spinal Discectomy, Spinal Laminectomy, Spinal Fusion, Disc Replacement, Minimally Invasive Spinal Procedures, Minimally Invasive Spinal Decompression, Correction of Spinal Deformities, Carotid Endarterectomy

Insurance:

Most insurances accepted. Please call to inquire.