A Regional Program with a Break on Out-of-State Tuition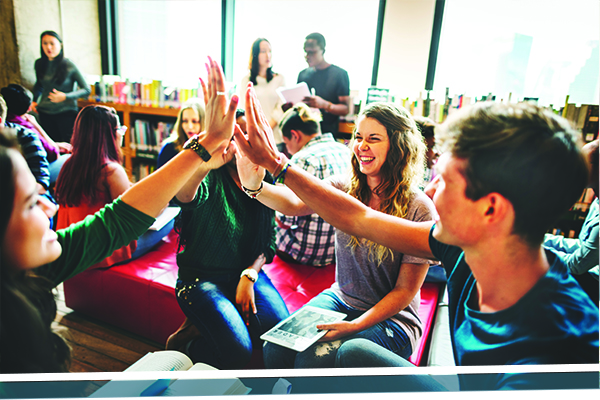 Going to a public college out-of-state usually means a student will be charged a much higher tuition rate than what they would be charged to attend a public college in their home state.
The good news is that this isn't always the case, thanks to a longstanding, reciprocal agreement among the six New England states.
The New England Regional Student Program also called Tuition Break makes it possible for students to access hundreds of degree programs out of state and not be charged out-of-state tuition.
Many of the degree programs offered through Tuition Break are in specialized fields such as Actuarial Science and Finance, Aquaculture, Botany, Cognitive Science, Cybersecurity, Environmental Engineering, Equine Studies, Food Systems, Homeland Security, Horticulture, Marine Sciences, Material Science Engineering, Meteorology, Pathobiology, Robotics and Mechatronics, Russian, Sustainability, Veterinary Technology, and Wildlife Conservation.
The lower tuition charge is possible, because of a formal interstate agreement to share programs not offered by students' home-state public colleges.
The Tuition Break helps residents of the New England states—Connecticut, Maine, Massachusetts, New Hampshire, Rhode Island, and Vermont—access and afford more than 800 specialized degree programs within the six-state region. At some colleges, students may also qualify for Tuition Break when they live closer to an out-of-state college than to an in-state college offering the same program.
When students are eligible for programs through the Tuition Break, they are charged lower tuition, which is typically between the college's in-state rate and its much higher out-of-state rate. Eligible students currently save an average of $8,000 on their annual tuition bill. Total annual savings to New England families was about $60 million in 2016-17.
Visit nebhe.org/tuitionbreak to view lists of approved associate, bachelor's, and graduate degree programs and details on eligibility, tuition rates, and savings.
Regional programs similar to Tuition Break operate outside New England: Visit mhec.org to view information for residents of states in the Midwest, sreb.org for states in the South, and wiche.edu for states in the West.