Financial Aid to Lower Your Costs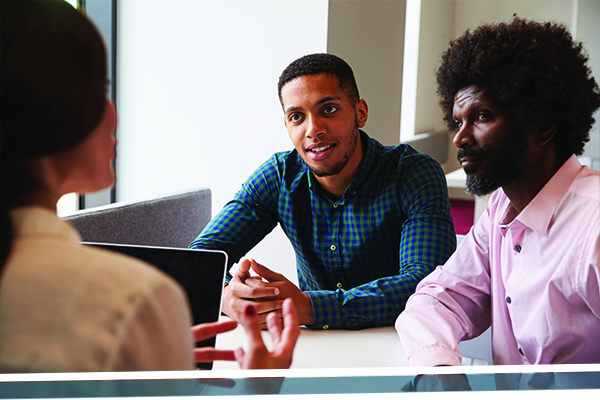 Financial aid can help offset the entire cost of attending college—not only the "direct" costs of tuition, fees, and campus-based room and board, but also the estimated "indirect" costs of attending college, including books, supplies, transportation, and personal expenses.
A college's sticker price doesn't reflect what most students and families pay for college. The out-of-pocket cost is usually much lower after financial aid has been awarded.
Colleges post their typical "net price" on their websites.
FINANCIAL AID VARIES BY TYPE AND SOURCE
Financial aid is either "gift aid" in the form of scholarships and grants, or loans that are usually low-interest, but must be repaid (except in some special cases if they have provisions for forgiveness).
Scholarships and grants may be awarded based on financial need and/or merit (student's academic and personal achievement), and also may take into account the student's intended program of study, religious affiliation, ethnicity, memberships, hobbies, or special interests.
Financial aid is provided by four basic sources: the federal government, state government, the colleges and universities themselves, and the private sector (such as foundations, corporations, and banks).
HOW TO APPLY
First, find out what the financial aid application requirements and deadlines are for the colleges where you're applying. Also check on the application deadlines for your state's financial aid programs by visiting fafsa.gov/deadlines.htm. Be sure to complete all the applications on time or earlier.
Many colleges, as well as state and private aid providers, use data based on the FAFSA (the federal government's Free Application for Federal Student Aid) to determine a student's eligibility. Some colleges use the College Board's "Profile" application for awarding nonfederal aid. Visit student.collegeboard.org/css-financial-aid-profile for the application as well as a list of participating colleges and scholarship programs.
The FAFSA has a new application procedure starting with the 2017-18 academic year. Students and families should file it as soon as possible after October 1 to receive aid for the following academic year. Also, the FAFSA is now based on the "prior-prior" year's income. For example, the 2017-18 FAFSA is based on 2015 income. Note: The IRS Data Retrieval Tool (IRS DRT) can automatically import tax information into the FAFSA. Learn more at studentaid.gov/irsdrt.
A new FAFSA must be submitted for every year of enrollment in college. Students and families file for free and do not need to pay a service for filing. The FAFSA is filed online at studentaid.ed.gov/sa/fafsa.
Note: Students, parents, and borrowers are required to use an "FSA ID," (username and password) to access and electronically sign federal student aid documents and loans. Visit studentaid.ed.gov/sa/fafsa/filling-out/fsaid.
Help completing the FAFSA may be available through the high school guidance office or at formyourfuture.org.
Investigate and apply to other funding sources such as state financial aid agencies, private businesses, foundations, community organizations, and veterans' groups. Check on information available from the high school guidance office and the local public library. Conduct scholarship searches on websites such as fastweb.com or bigfuture.collegeboard.org/scholarship-search.
WHAT'S IN A COLLEGE'S FINANCIAL AID AWARD?
The college takes into account the estimated total cost of attendance and the student's financial need (which is calculated based on the completed financial aid applications and any other documentation required by the college). The college may also take into account the student's qualification for a merit-based award.
The college offers an eligible student a financial aid package, which may be a combination of scholarships (based on need and/or merit) funded by the college or state; federal or state grants; low-interest federal loans (for the student and/or the parent); and federal Work-Study funds (a program that allows a student to earn up to a specified amount).
Financial aid awards vary from college to college. A college may be willing to improve its award, especially if there are unusual family circumstances, which are not reflected in the standard applications.
HELPFUL ONLINE RESOURCES
COLLEGE BOARD'S PROFILE APPLICATION: cssprofile.collegeboard.org/
FAFSA: fafsa.ed.gov(in English or Spanish)
DESCRIPTION OF FAFSA CHANGES, EFFECTIVE 2017-2018:
studentaid.ed.gov/sa/sites/default/files/2017-18-fafsa-updates-students-parents.pdf
FREE ASSISTANCE WITH COMPLETING THE FAFSA: formyourfuture.org
SMART STUDENT GUIDE TO FINANCIAL AID: finaid.org
SCHOLARSHIP SEARCH: fastweb.com
COLLEGE BOARD'S PAY FOR COLLEGE: bigfuture.collegeboard.org/pay-for-college
NATIONAL ASSOCIATION OF STUDENT FINANCIAL AID ADMINISTRATORS: nasfaa.org
AMERICAN STUDENT ASSISTANCE'S MONEY KNOWLEDGE FOR COLLEGE: saltmoney.org
FREE ESTIMATED FINANCIAL AID CALCULATOR: studentaid.ed.gov/sa/fafsa/estimate
NET PRICE CALCULATORS: netpricecalculator.collegeboard.org
U.S. DEPARTMENT OF EDUCATION'S COLLEGE AFFORDABILITY AND TRANSPARENCY CENTER: collegecost.ed.gov
FEDERAL TAX INFORMATION: irs.gov/individuals/students
FEDERAL STUDENT LOANS: studentloans.gov
STATE FINANCIAL RESOURCES

Connecticut: ctohe.org/sfa
MAINE: famemaine.com, mesfoundation.com
MASSACHUSETTS: osfa.mass.edu, mefa.org
NEW HAMPSHIRE: nhheaf.org, nhcf.org
RHODE ISLAND: cpcri.org, rischolarships.org, riopc.edu/page/finaid
VERMONT: vsac.org
OTHER WAYS TO MEET COLLEGE COSTS
Use a tuition payment plan if offered by the college.
Participate in community service and earn education awards. Visit americorps.gov or cityyear.org.
Attend a lower-cost two-year community college, then transfer to a four-year college to earn a bachelor's degree. In some cases, transfer students are eligible for special discounts. Example: Massachusetts' Commonwealth Commitment. Visit mass.edu/masstransfer/macomcom/home.asp.
Commute to college from home instead of living on campus.
Work for a company or organization that provides tuition assistance.
Consider the college financing options available through the U.S. Department of Defense. Visit myfuture.com
Start saving early with a "529 plan," a tax-advantaged college investing and savings plan, in accordance with IRS Section 529. Visit collegesavings.org.
Check if your degree program is approved for an out-of-state tuition discount. Visit nebhe.org/programs-overview/rsp-tuition-break/overview for 6 New England states; wiche.edu for 16 western states; sreb.org for 16 southern states; and mhec.org for 9 midwestern states.