Living Proof Launches Its First Skin Care Product
Under eye bags are no match for MIT science.
---
Inside a lab in Cambridge, scientists in white coats are huddled behind a microscope, intently searching for the discovery that may one day smooth your cellulite, unwrinkle your hands, and lift your forehead. But that's just one day. For today, these scientists will tackle under-eye bags.
Cambridge-based Living Proof, once a hair care company, has launched its first ever skin care product called Neotensil. Backed by Dr. Robert Langer, the famed MIT professor, who was awarded the 2013 Presidential Medal of Technology and Innovation by President Obama (not-to-mention Jennifer Aniston, who was so impressed with the products she went from spokeswoman to investor), Neotensil, an acronym for (Neo) new, (T) transforming, (E) elastic, (N) non-invasive, (S) supportive, (I) invisible, and immediate (L) layer solution claims to reshape the appearance of eye bags and lax skin beneath the eyes, in just one to three hours. It's a breathable and invisible polymer film that reps claim is like "shapewear for the eyes."
"There's nothing for under eye bags and wrinkles," says Betty Yu, Living Proof's first hire, who has a Doctor of Science in Chemical Engineering from MIT. "The under eye area is so delicate. Putting a needle close to that area is actually quite dangerous."
Whether from genetics or aging, eye bags occur when fat pads bulge and push forward as skin stretches and muscles relax under the eye. The permanent condition is impossible to treat. Yu and her team reached out to dermatologists and plastic surgeons asking what the one area is that their science could try to treat. Everyone said eye bags. "It was eye opening for us (no pun intended) because we thought that surgeons just want to remove everything, why would they want a non-invasive solution?" Yu says. "But some doctors are turning people away because some of the lower lid issues can't be fixed with surgery ."
Yu and her team have been thinking about skin for a long time, in fact, this product has been in the works for more than 10 years, she says. "Neotensil is the final product," Yu says. "Strateris is the technology platform that enables the product."
Strateris was invented by Yu, Langer, and local, renowned dermatologists, Dr. Rox Anderson of Harvard University and Dr. Barbara Gilchrest of Boston University. It's a breathable skin film that's elastic, and when you stretch it is snaps back sort of like youthful skin, Yu says. "We wanted to address the elasticity in skin, to bring back the youthful recoil," she says. "It compresses and shapes as well as contracts. The end result will flatten out the actual fat pad."
Strateris is a wearable polymer film that mimics the elasticity, strength, barrier protection, and contour of youthful skin. Yu says that the Strateris technology could potentially offer fresh approaches to cosmetic challenges, such as combating the effects of aging on the forehead, neck or décolletage, as well as medical solutions for dermatological conditions.
There's also nothing else like in on the market, according to Living Proof researchers. When you buy an eye cream or other product that claims to be for under eye bags, it's most likely based on archaic egg white technology.
"Other products that claim to be for under eye bags are based on egg white or starch technology, and you might get an immediate benefit, but as soon as you move around you lose the benefits. No other material out there has this elasticity, snap back property," Yu says. "We have users who like to wear it throughout the night. It has tremendous hydration properties as well. We have clinical data showing that it maintains hydration over the course of 24 hours."
Neotensil is only available through medical professionals and costs around $500. So, no, you can't buy it in Sephora (sigh), but at least you can buy it. W magazine called it the "hot topic" at the Academy of Dermatology meeting in Miami in March, writing that it was the "most exclusive–and elusive–eye cream ever" while adding that their editors can't wait until it hits the market. Well, as of April 1, that time has come.
Below, a slideshow of before and afters.
---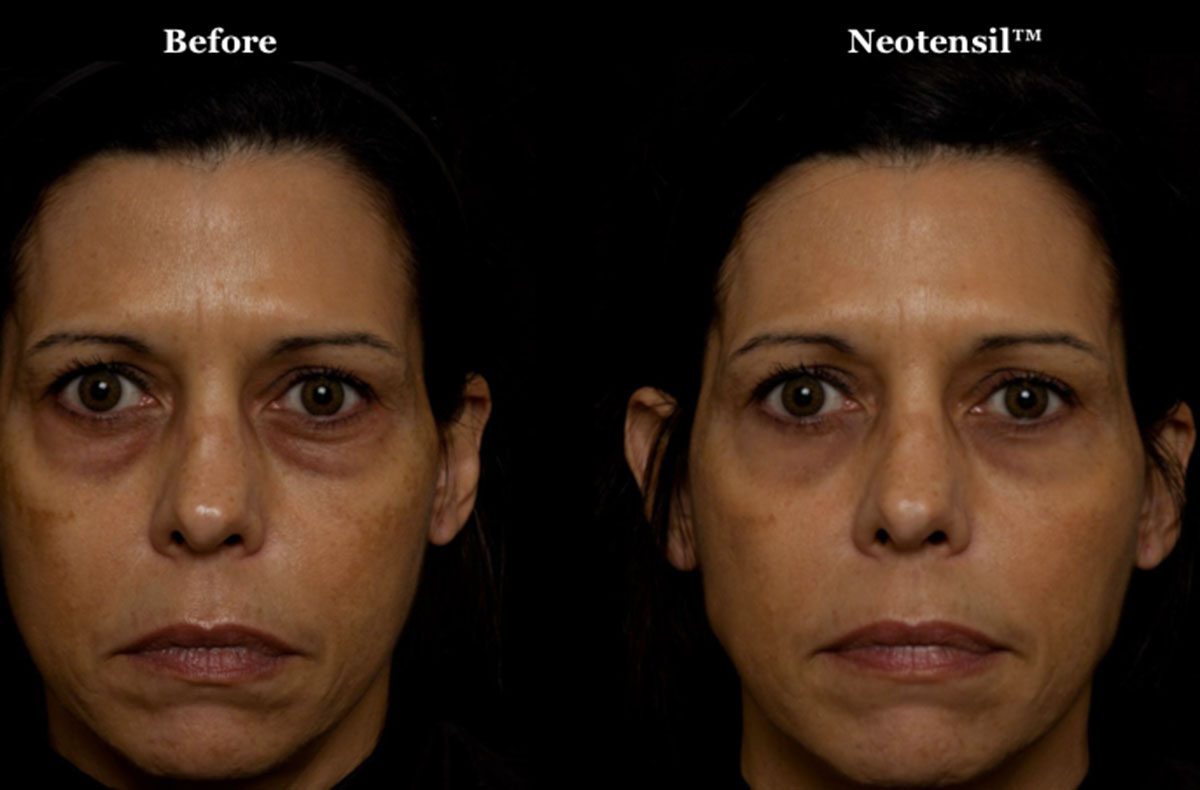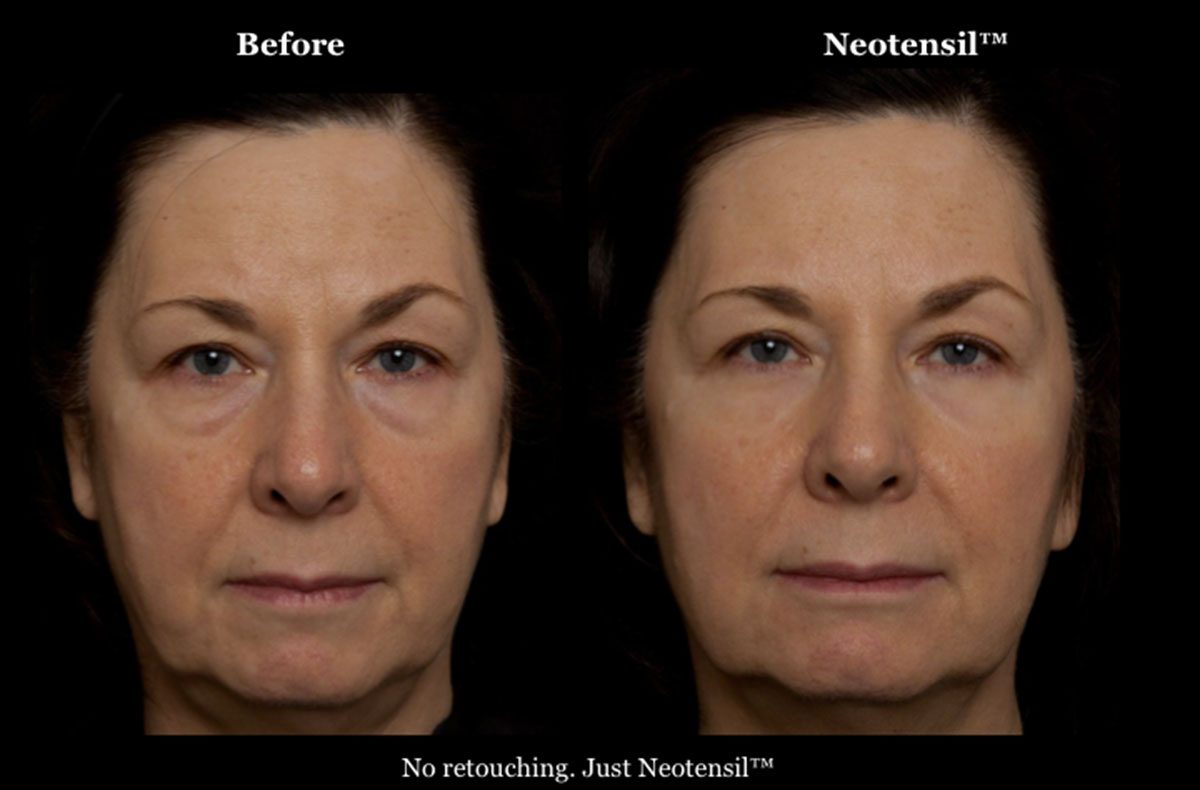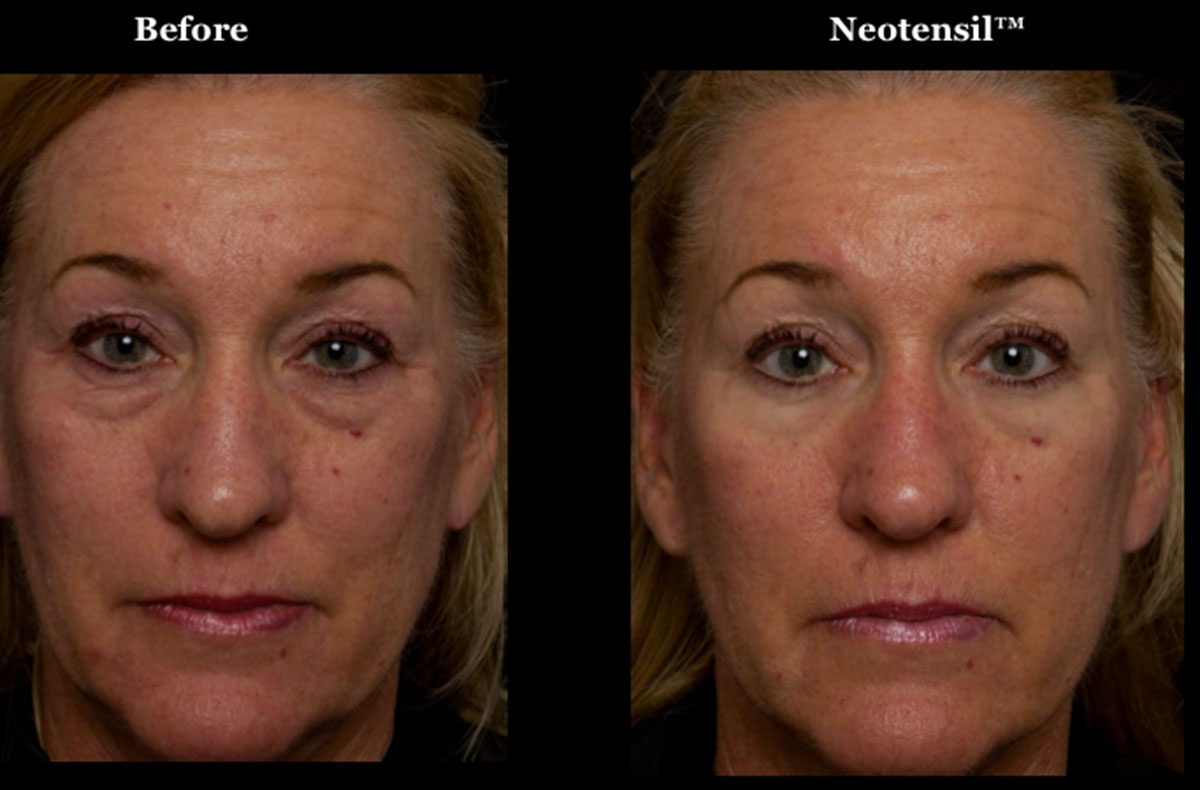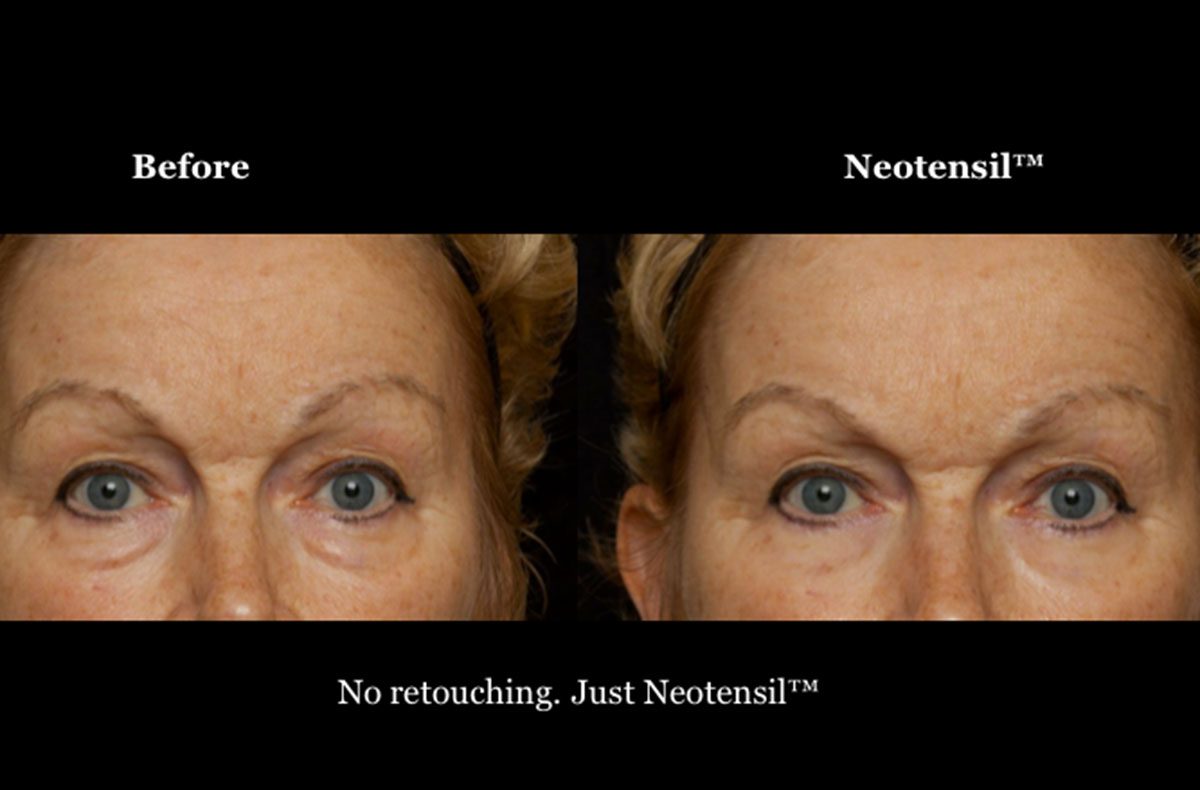 ---