The New 'Ramblewild' Forest Adventure Park Is Open in Massachusetts
The 900-acre park opened to the public in June.
---
You don't have to travel to the jungles of Costa Rica to try ziplining through a forest. Now, you can bounce between timbers by driving two hours on the Pike.
Ramblewild, an adventure park for children and adults where you can literally swing from the trees, is now open in Lanesborough. The park was built sustainably, according Feronia Forests, which owns the land and Vertical Water maple water. And although Drink Maple is technically a "local" company with its offices in Concord, the trees that make its water are in Canada (there's a plan in motion for a farm in Vermont to take over production in 2015), whereas the trees that supply Vertical Water come from New York state, just a stone's throw from the Massachusetts border.
Sponsored Content
With personalized care and convenient locations, it's no wonder patients love primary care at Tufts Medical Center.
Learn More
Feronia's forests span across the state line and into the Berkshires, where they created a 900-acre park with eight different tree-to-tree trails. Each trail has about 12 elements and varies in difficulty.
"We want to keep trees vertical," says co-owner Valentina Cugnasca. "We took the time to source the right building of the park and do it sustainably. Our mission is to reconnect people to the forest, and have a great time doing it. Very few trees were actually touched in the construction of [Ramblewild]. And you don't have to be up in the trees; you can go on a meditative walk as well. People can be in the forest on different levels. It's a physical and spiritual adventure being outside with nature."
The park is intentionally in an area that has no electricity and no cover. There's nothing over you except the tree canopy and nothing under you except forest. "When you're in our park, you experience what we call a 'forest immersion experience,'" says CEO Tim Gallagher. "The forest is all around you and you are a part of it. This helps people disconnect with media and the rush of the day-to-day tasks and enjoy the quiet calm of being a part of the forest. Families find time to reconnect in a natural environment while enjoying watching and challenging each other in a healthy, outdoor activity. At no cost, family members can walk the trails beneath the park and watch their family members experience the thrill of moving through the trees."
The park has several interesting features: a suspended kayak about 90 feet in the air where you zip across the ravine; a saddle that swings you to the west side of the park; a snowboard and skateboard experience; and spider web features. "We have [more than] 135 unique ways of getting from one tree to another. We have a custom built 200-foot-long suspension bridge that is over our 90-foot ravine," Gallagher says. "The bridge is designed for pedestrian traffic and allows participants and non-participants the freedom to travel to both sides of the park. The installation was something that the crew has never seen anywhere and is unique to our park. When guests see the bridge, they are overwhelmed with how something like this can be installed in such a remote location. It's beautiful."
110 Brodie Mountain Road, Lanesborough, 1-844-iRAMBLE, ramblewild.com; $69 Adults 15+, $63 Teens 11-14, $57 Juniors 7-10; no children under 7 allowed; free to enter and walk around; military and group discounts available.
Below, a slideshow of what you can expect at Ramblewild.
---
Ramblewild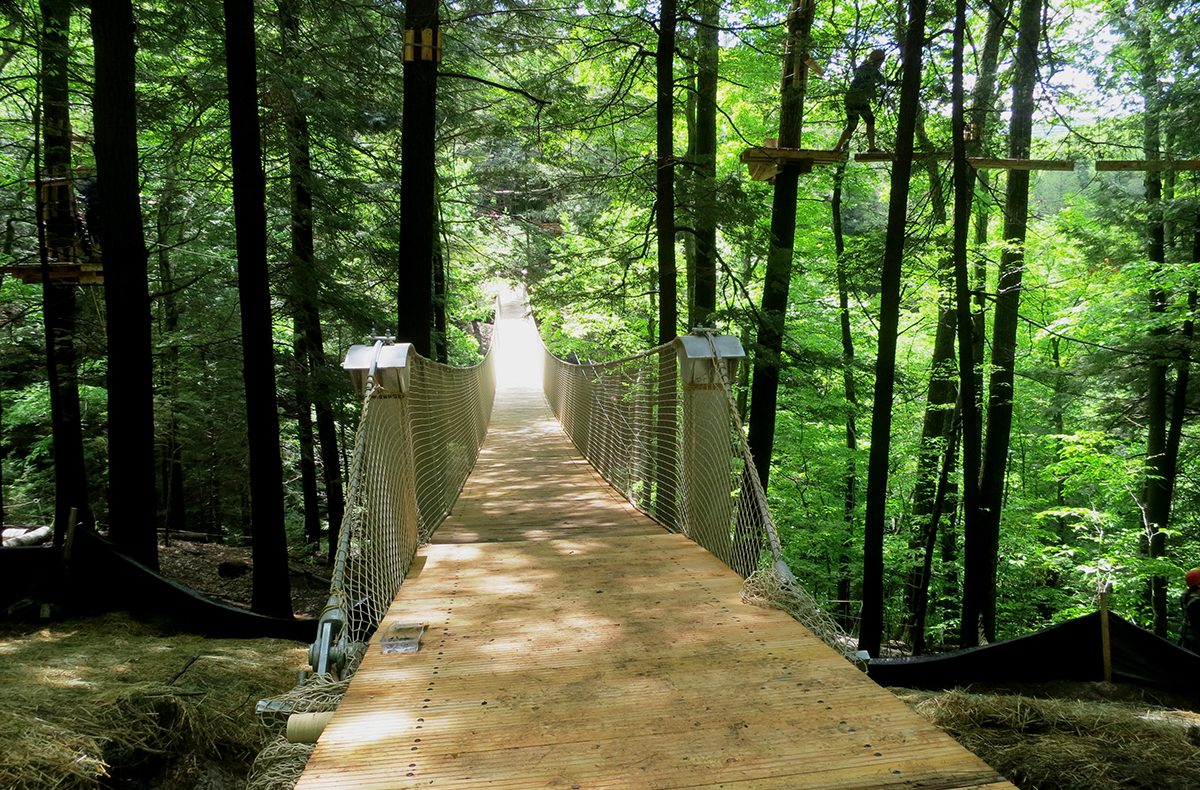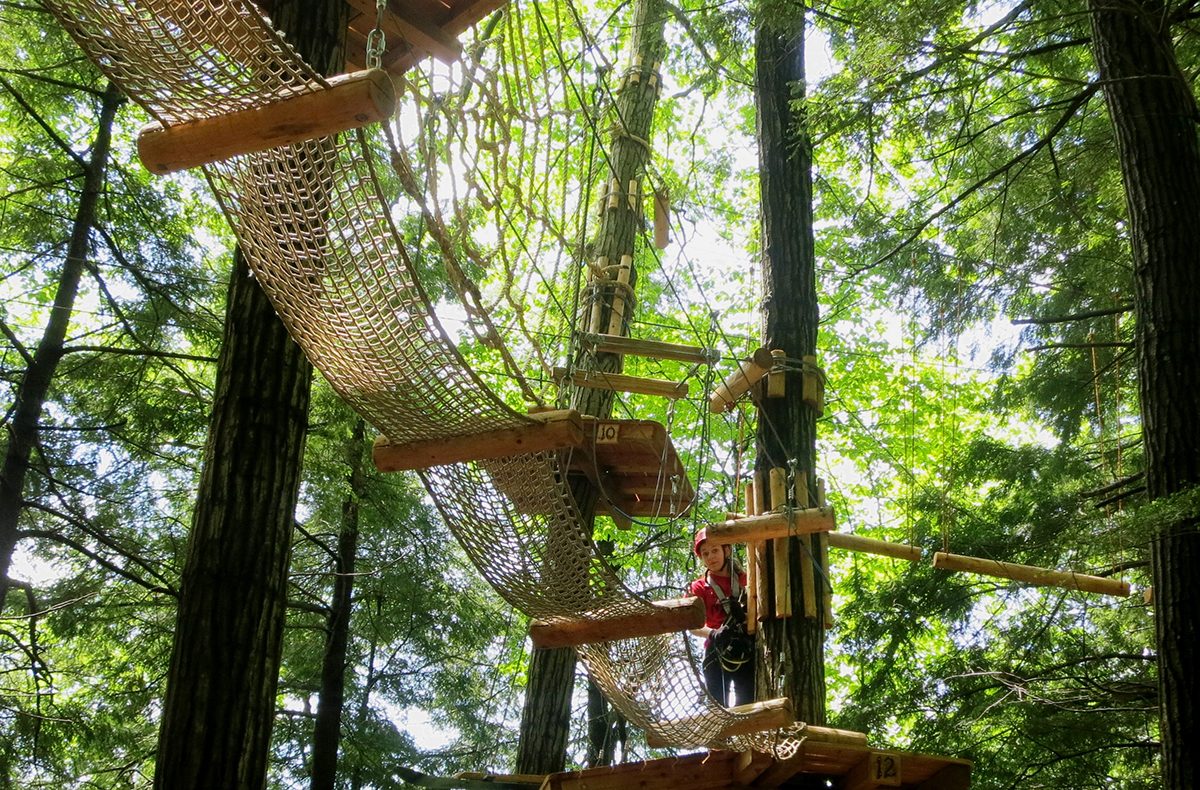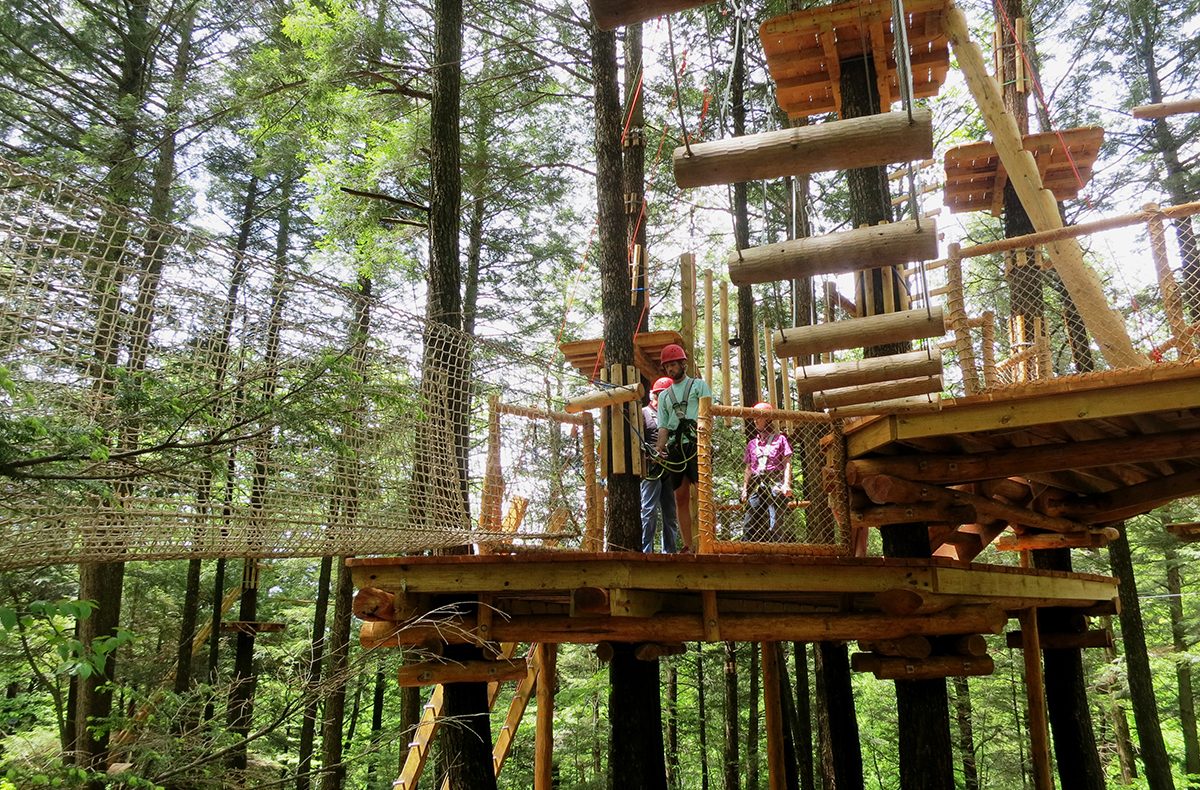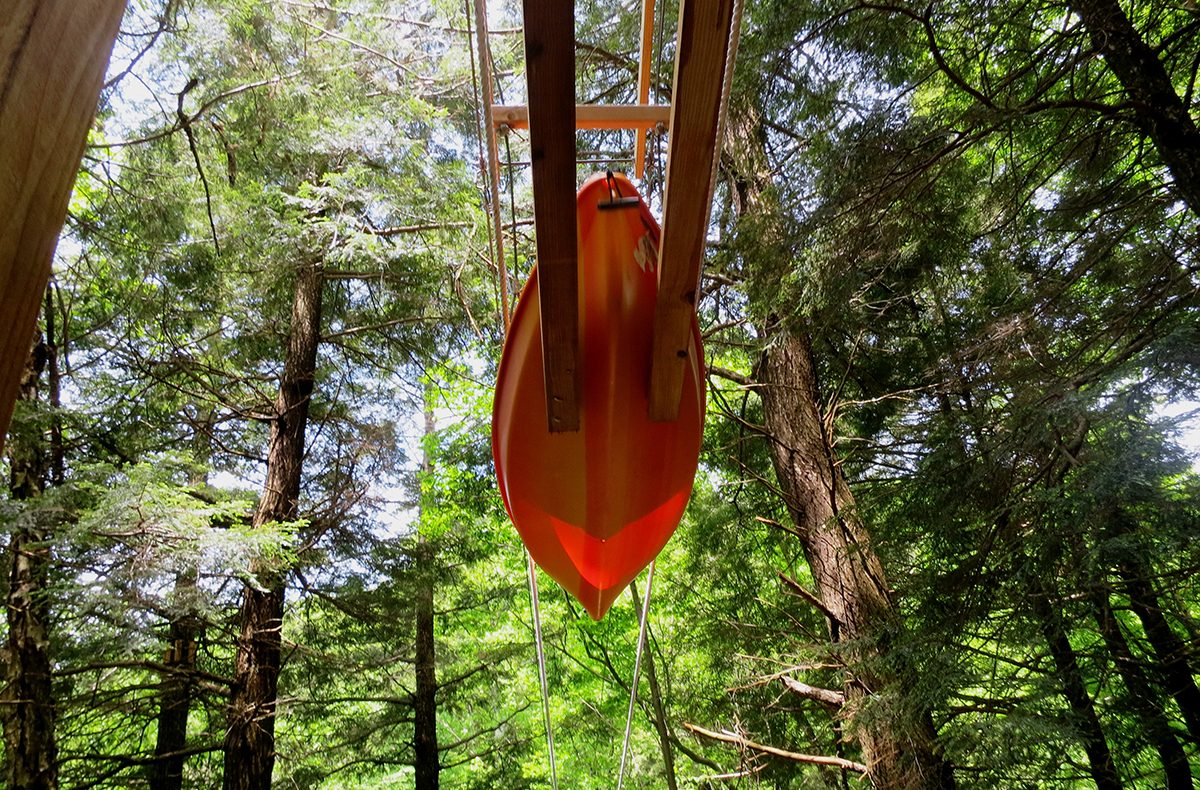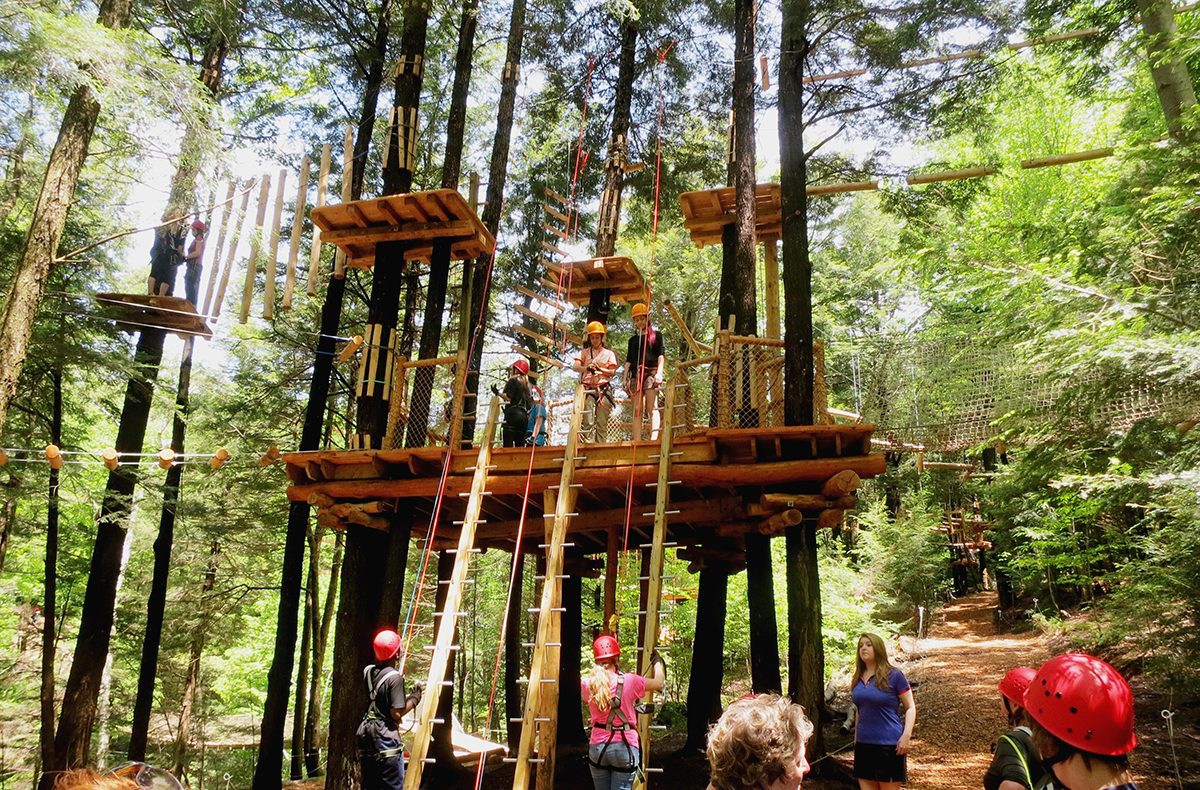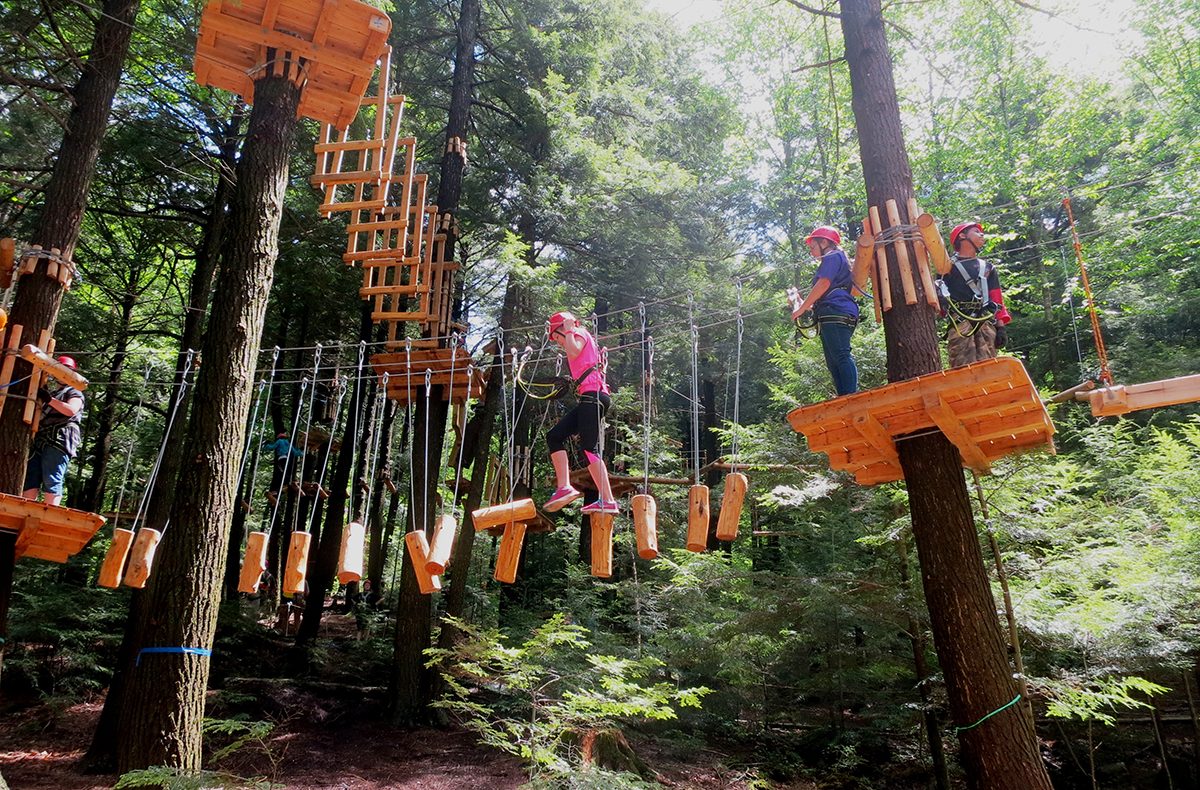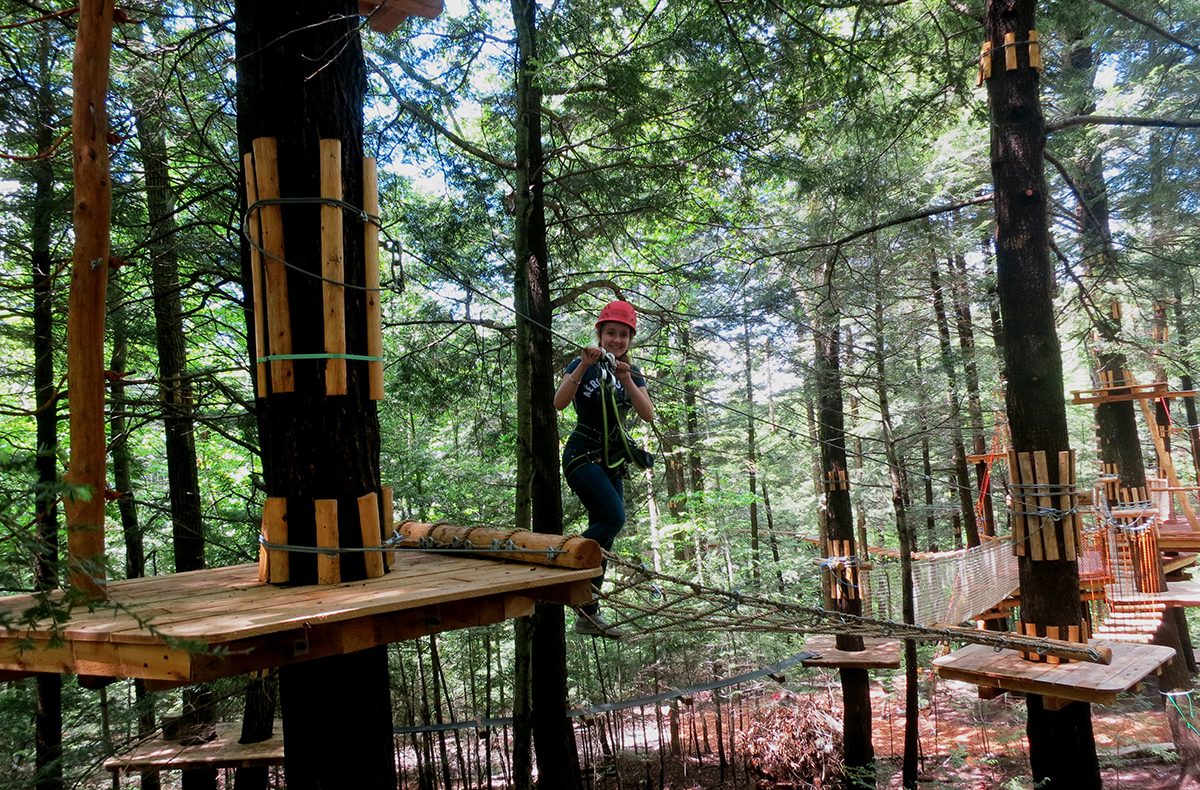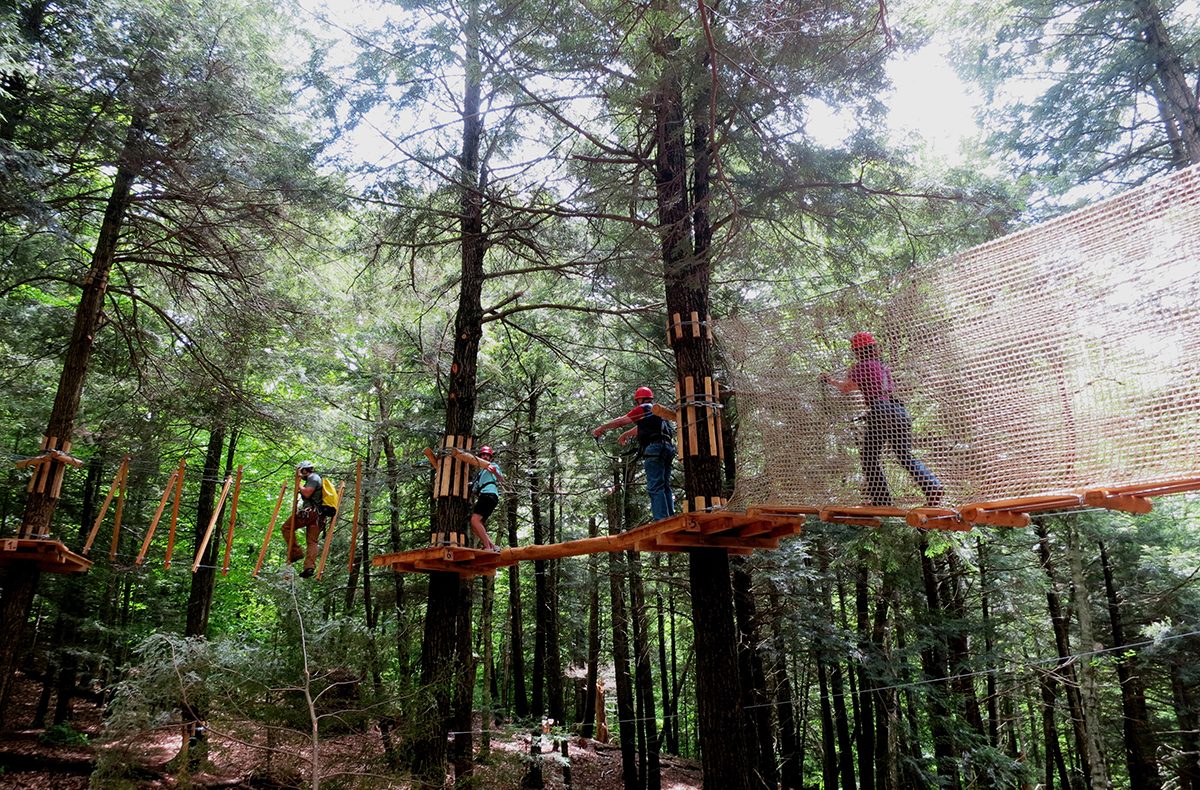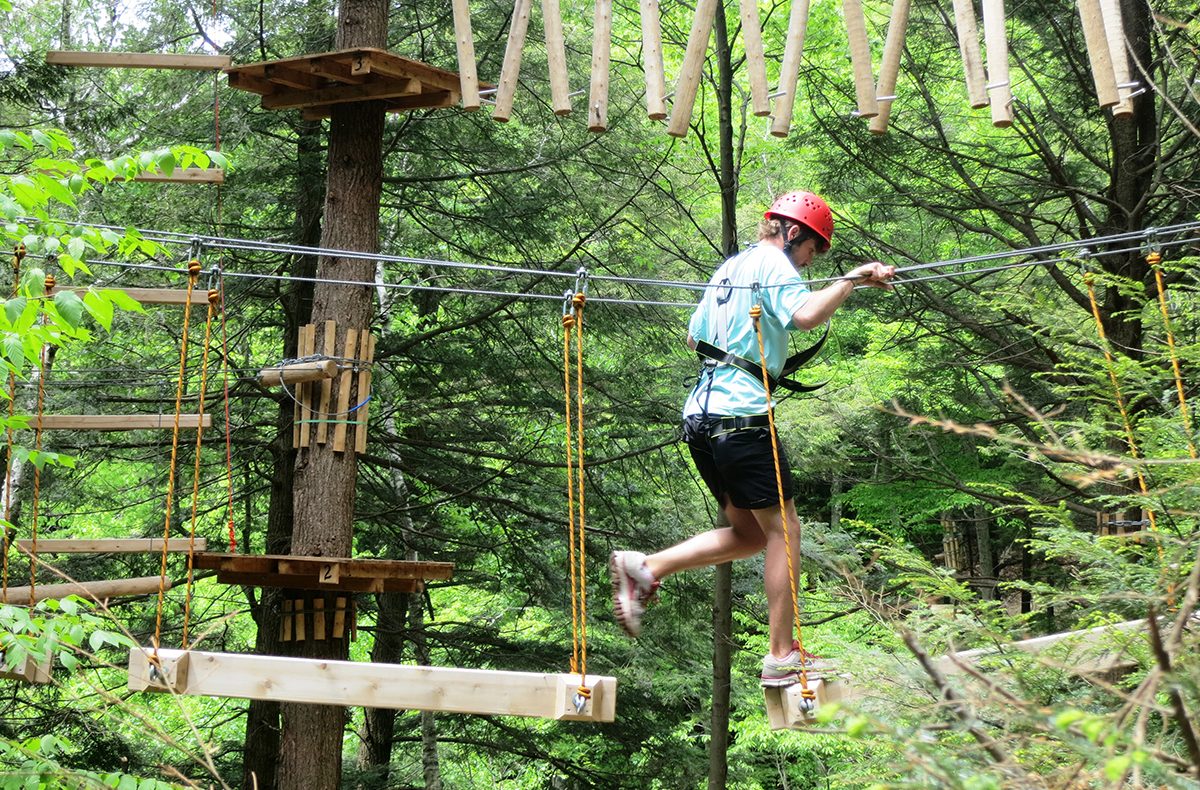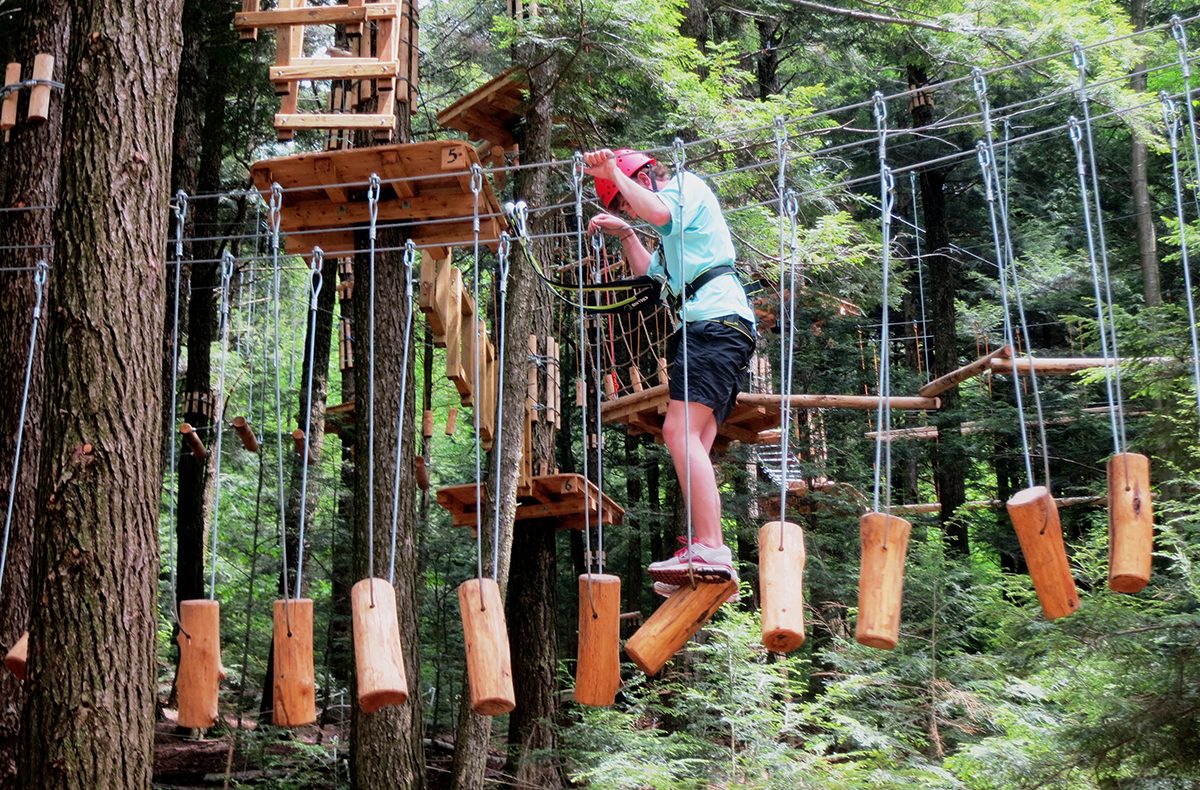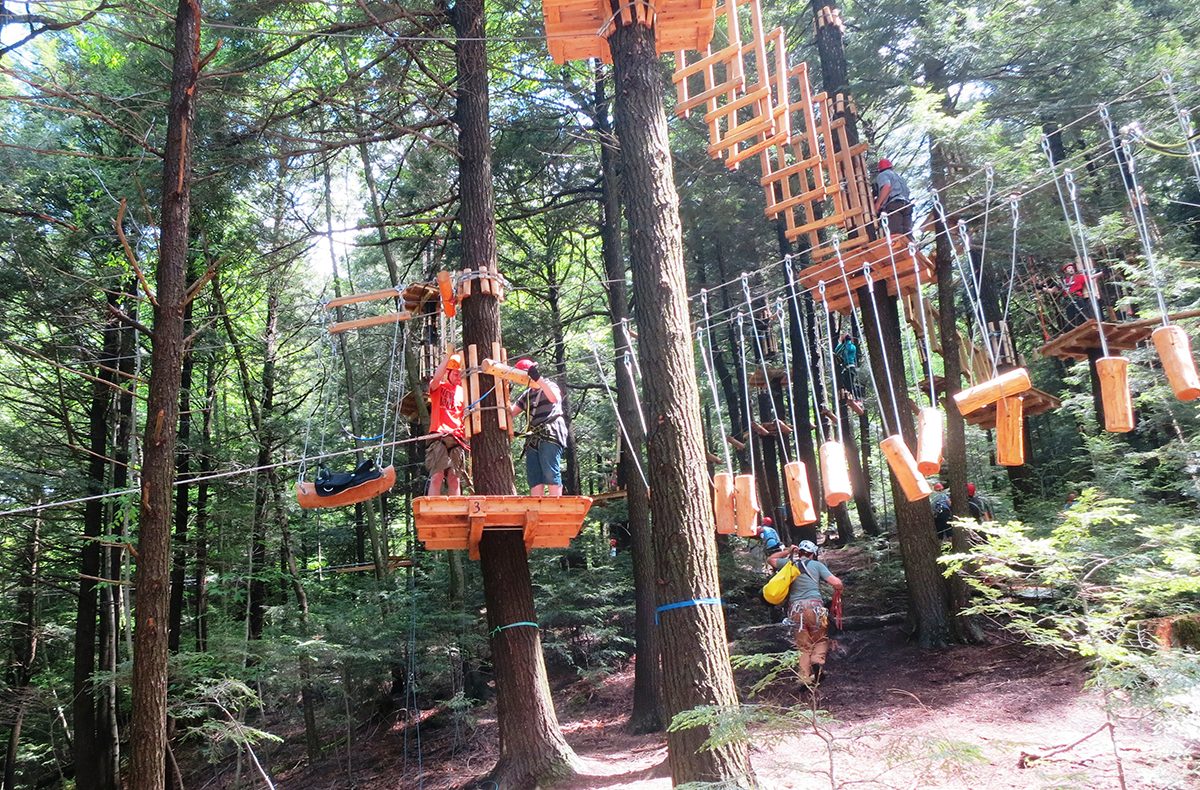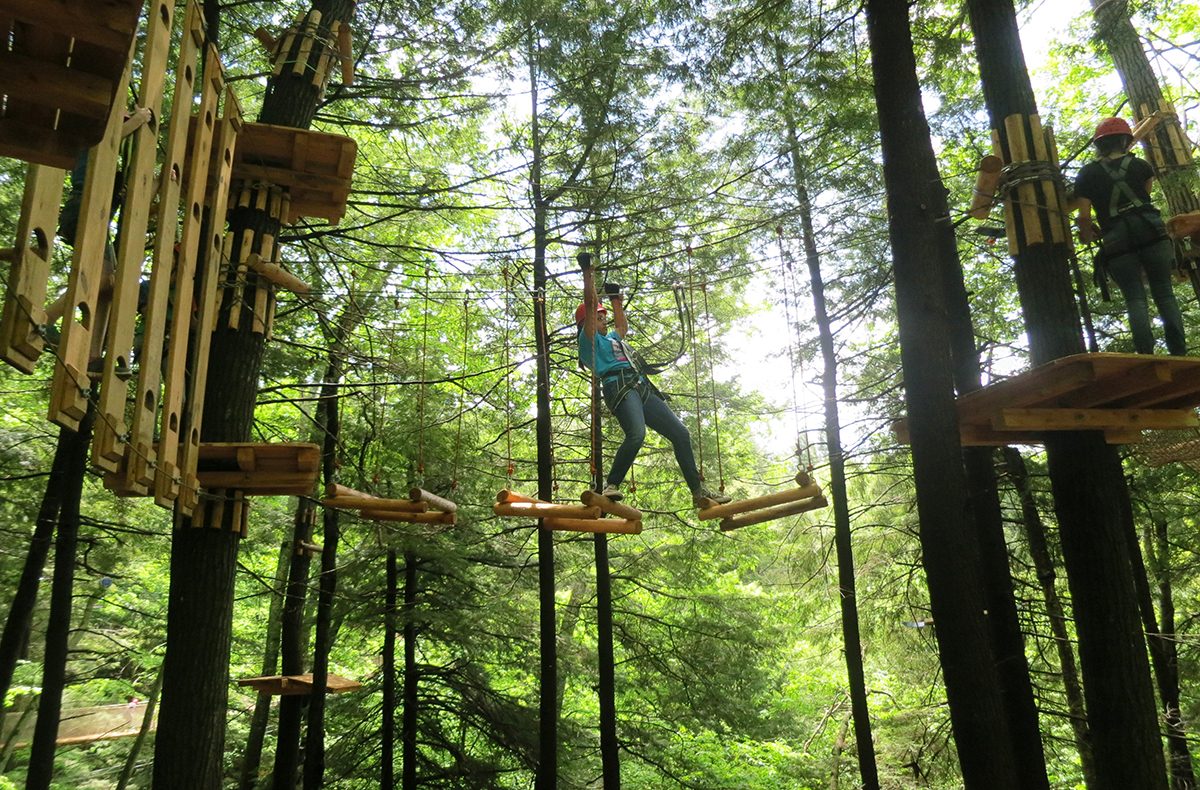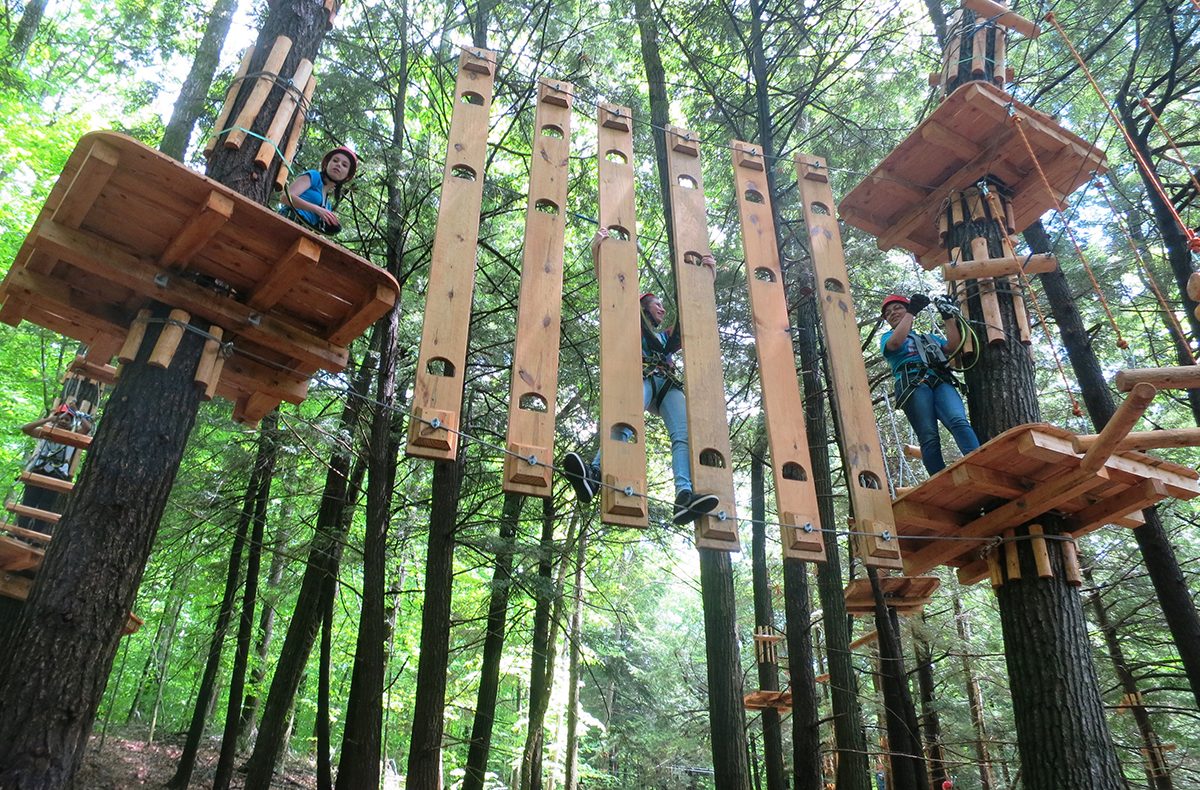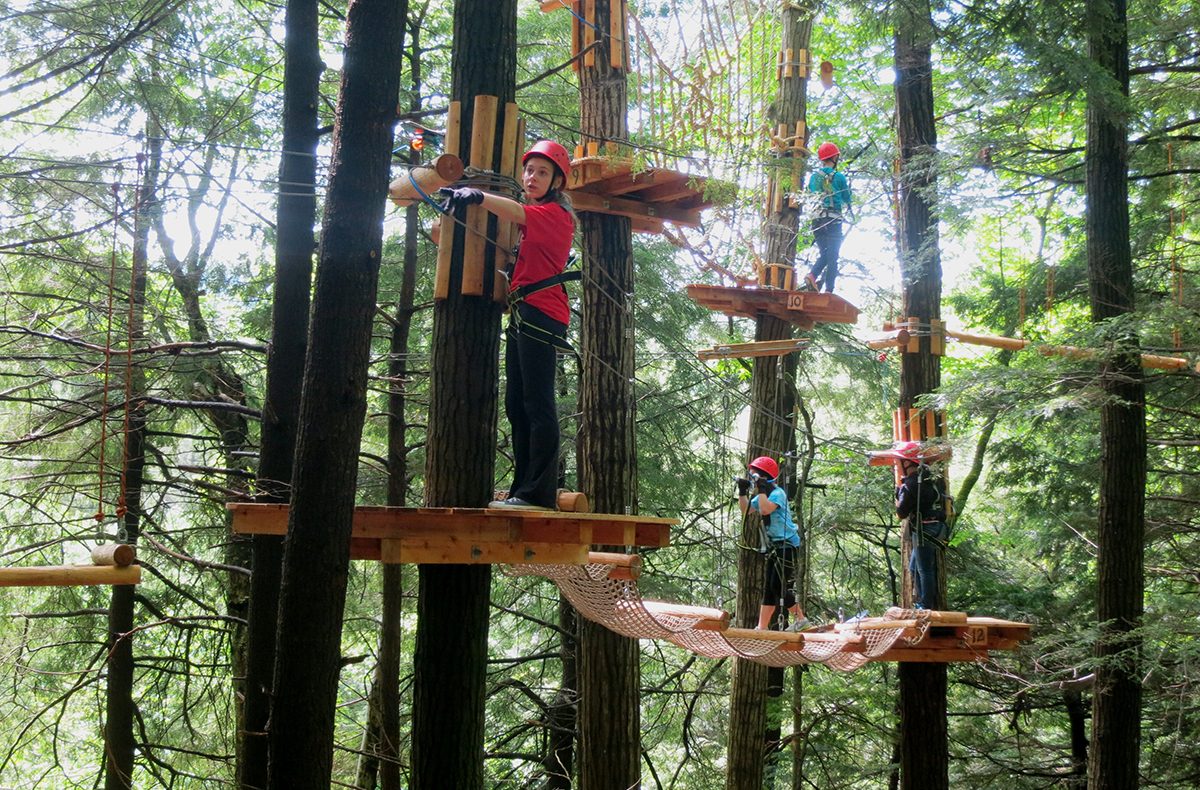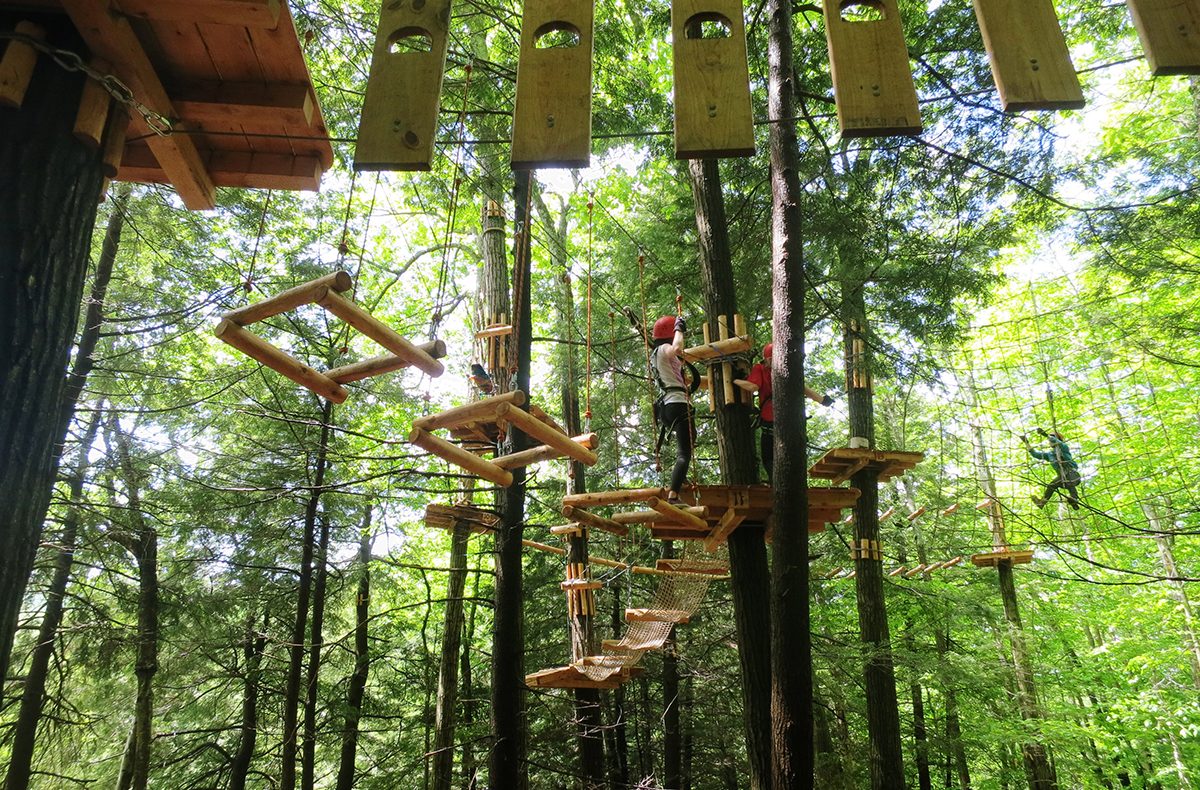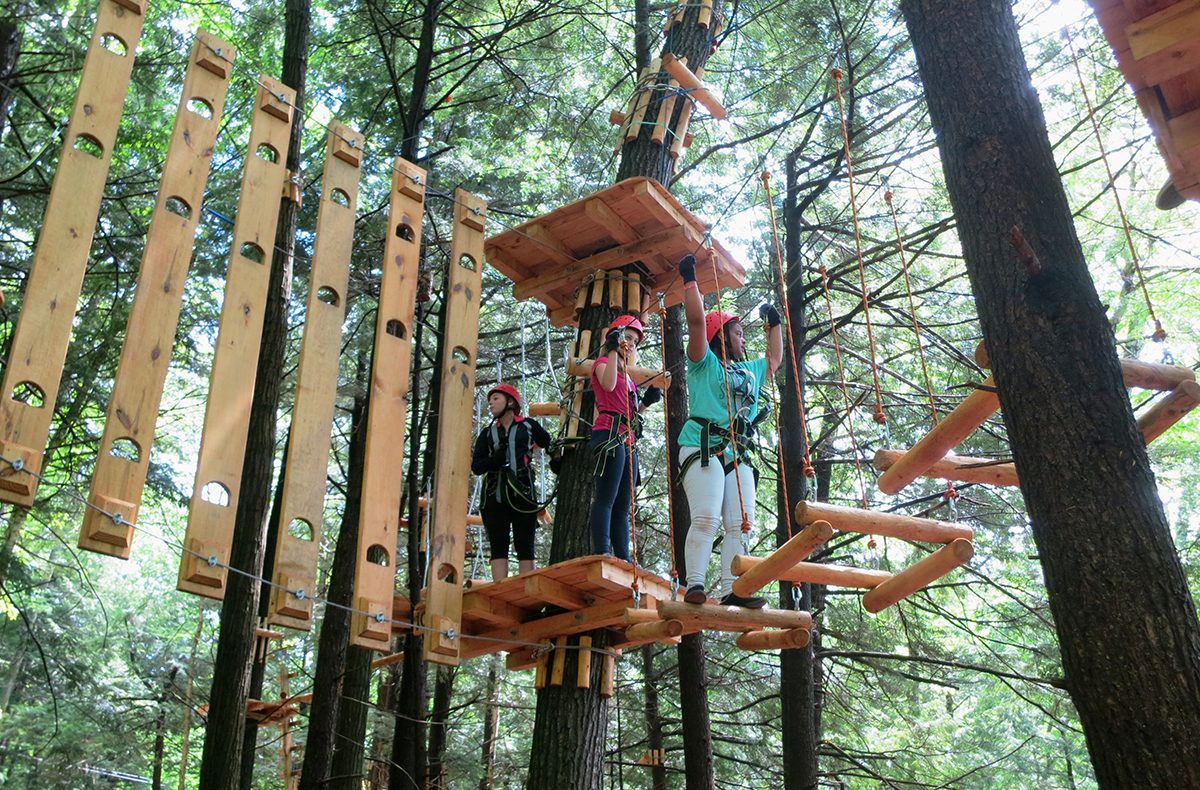 ---