The Top 12 Spa Escapes in New England
From historical properties to contemporary seaside escapes, New England has no shortage of resorts with first-rate spas. We hit the road in search of the very best to help you laugh at winter in style.
---
For the Traditionalist with a Twist
The Mayflower Grace
Located in Connecticut's Litchfield Hills, the Mayflower Grace has old New England charm to spare: an old-school library in the lobby, a wraparound veranda, and guest rooms equipped with canopy beds and antique furniture. Stroll from the stately main building through the labyrinth, however, and you'll find yourself in a breathtakingly modern oasis: the 20,000-square-foot Spa House, where you can glide through the indoor pool, unwind in the white relaxation room overlooking acres of greenery, and detox in the thermal sanctuary, heated to a cozy 100-plus degrees. With kickboxing, fencing, and yoga classes, and a comprehensive treatment menu, there's enough here to turn your sojourn into a weekend-long experience.
Try: Featuring cinnamon, orange peel, clove, and whole grains, the Hot Toddy for the Body is a winter-friendly exfoliating scrub and massage that will warm you through and through ($175 for 60 minutes).
Distance from Boston: 149 miles
Good to Know: The majority of the on-site fitness classes—and there are plenty of them—are complimentary.
Starting at $300 per night, 118 Woodbury Rd., Washington, CT, 860-868-9466, gracehotels.com.
---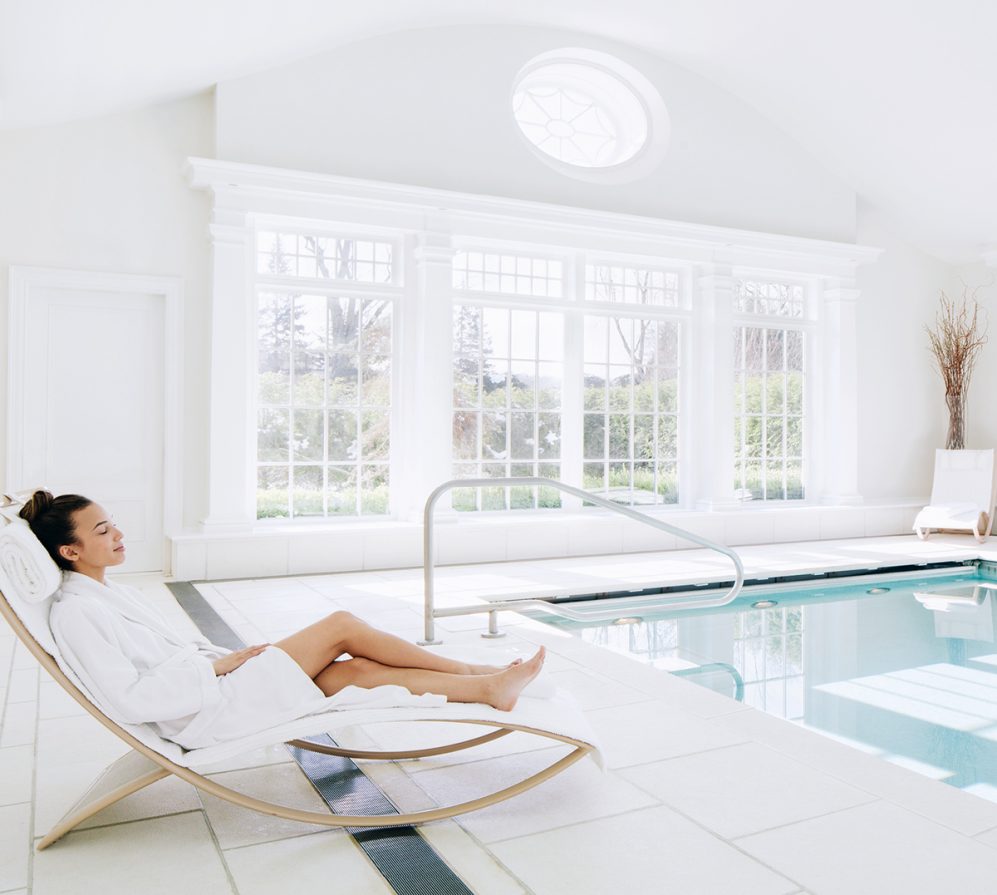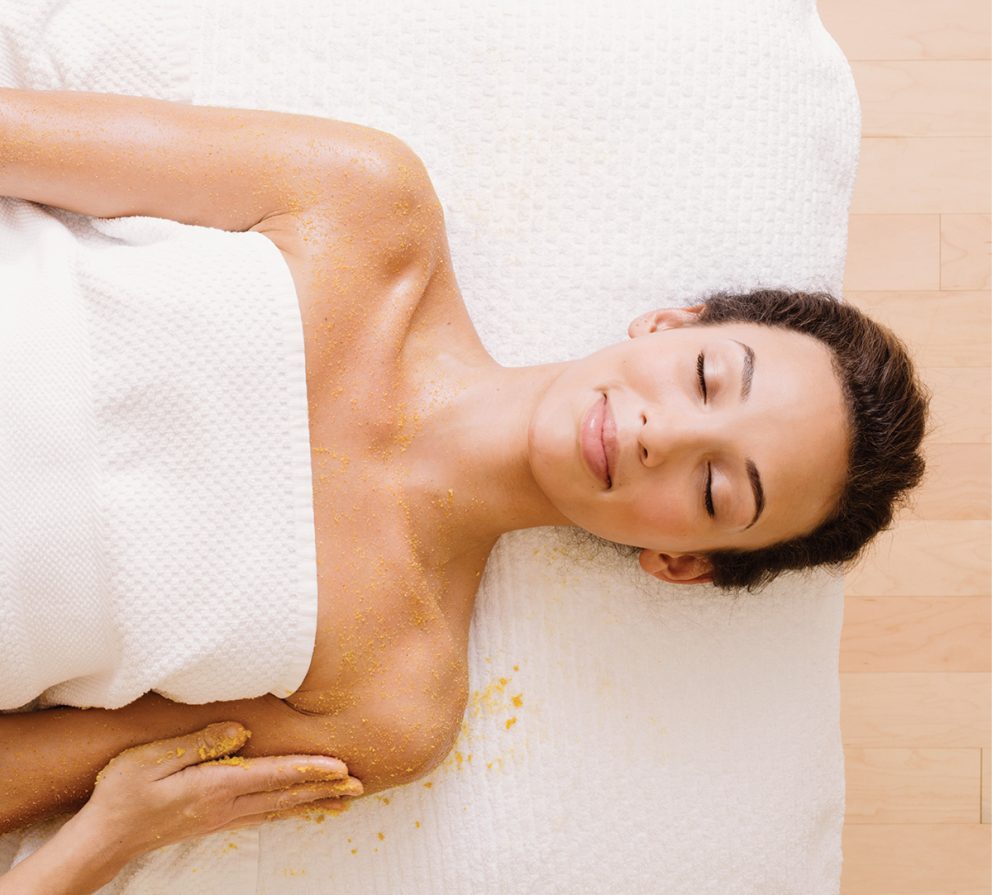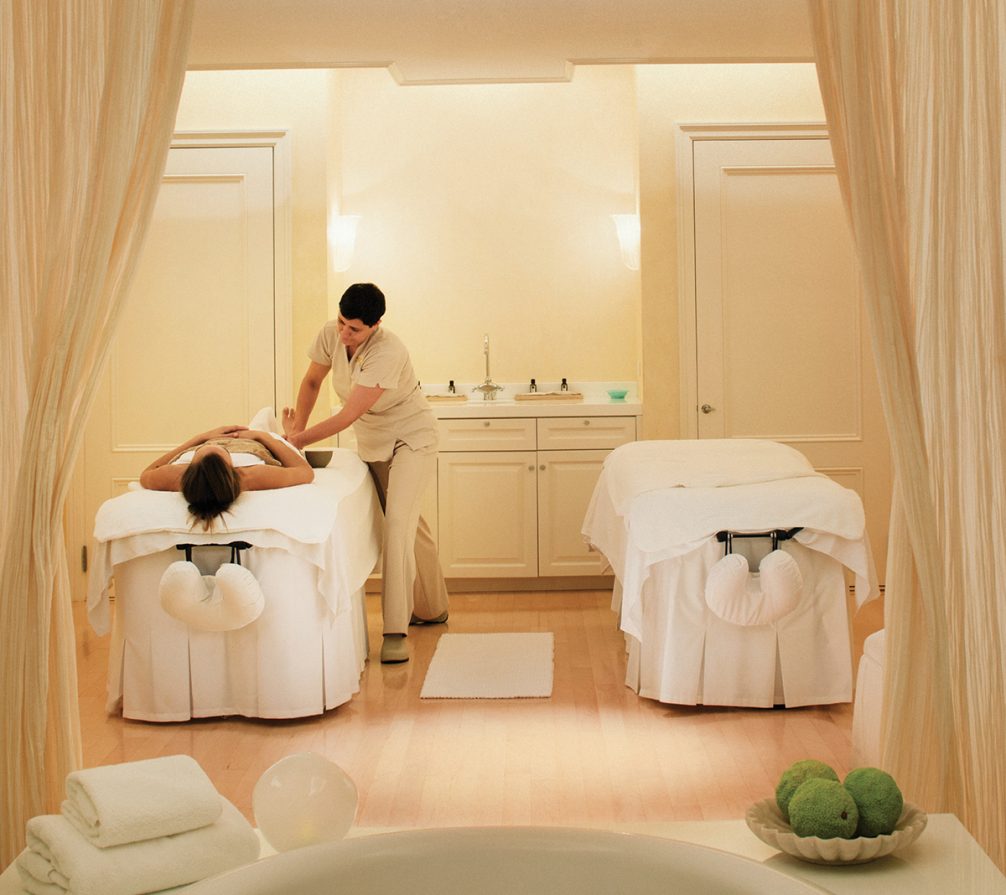 ---
For the Royal Heir
Twin Farms
A five-star experience situated on 300 acres—complete with a Japanese furo bath, a pond for canoeing, bikes to borrow, and more—Twin Farms is all about over-the-top service. From helping unpack and pack luggage to delivering champagne picnic lunches trailside, there is nothing the people at this resort haven't thought of to make you feel pampered. The cherry on top is the cabinlike spa, decked out with exposed beams and beadboard ceilings. The service menu is short but luxe: body scrubs using products made with local and organic ingredients, and a custom facial. We left with a list of effective home remedies for breakouts (baking soda on blemishes), a crazy-accurate diagnosis of all our muscle ailments (too much time in high heels), and the name of a Boston-based teacher of the Alexander Technique (to help keep tension at bay).
Try: The Honey Bliss begins with a scrub made from local honey and ends with a rose-petal- enhanced body mask and a massage (starting at $230 for 75 minutes).
Distance: From Boston 150 miles
Good to Know: The digs range from suites in the main house to private cottages, but true royalty can rent the entire property for a cool $50,740 per night.
Starting at $1,450 per night (includes food and beverages), 452 Royalton Tpke., Barnard, VT, 802-234-9999, twinfarms.com.
---
For the Seaside Solace Seeker
Chatham Bars Inn
Gazing at the sparkling sea from the circa-1914 Chatham Bars Inn is enough to soothe the harried traveler, but visit the expansive spa complex—just a short walk from the main inn—and you're sure to achieve something close to Nirvana. Inside, a steam-shower-and-sauna-equipped locker room offers a relaxing prelude to gentle massages and body scrubs that highlight the Cape's bounty. Keep the buzz going all weekend long by booking one of the hotel's sumptuous spa suites, equipped with saunas, steam showers, massage tables, gas fireplaces, and soaking tubs (unlimited access to the spa's relaxation areas included).
Try: The Sea Breeze begins with a scrub of coastal herbs, sea algae, and organic grains, followed by a warm herbal linen wrap, a refreshing shower, and a deeply moisturizing shea-butter massage ($200 for 90 minutes).
Distance from Boston: 88 miles
Good to Know: In warmer months, take advantage of the spa's private pool area, ringed with cabanas and set amidst a Japanese rock garden.
Starting at $179 per night, 297 Shore Rd., Chatham, 508-945-0096, chathambarsinn.com.
---
For the Crowd-Adverse Adventurer
Woodstock Inn & Resort
Less than twenty miles east of Killington Mountain lies the quaint village of Woodstock, Vermont, a welcome respite from the hustle and bustle of the nearby ski area. At this comfortable, contemporary inn, guests can enjoy a fireside game of chess or do laps in the grand indoor pool. The property offers both fine and casual dining options, as well as a racquet and fitness club, and plenty of outdoor snow-day activities. After a winter romp, enjoy the inn's 10,000-square-foot day spa, which includes a eucalyptus steam room, an outdoor whirlpool, and a bar stocked with granola, fresh fruit, and assorted teas. Service is paramount here: After our ultra-relaxing body massage, we were presented with a delicate lavender macaron and a glass of refreshing cucumber-mint water. A common room facing a secluded outdoor courtyard offers a peaceful place to sit and read while waiting for treatments.
Try: The Signature Spa Experience includes a full-body exfoliation and hydrating body mask made with seasonal ingredients—pumpkin in the fall, of course, and rosemary-mint in the winter (starting at $238 for 100 minutes).
Distance from Boston: 140 miles
Good to Know: The spa offers specialized treatments for young adults, like the Teen Facial, which includes a lesson in home skin-care routines for clearer skin.
Starting at $189 per night, 14 the Green, Woodstock, VT, 802-457-1100, woodstockinn.com.
---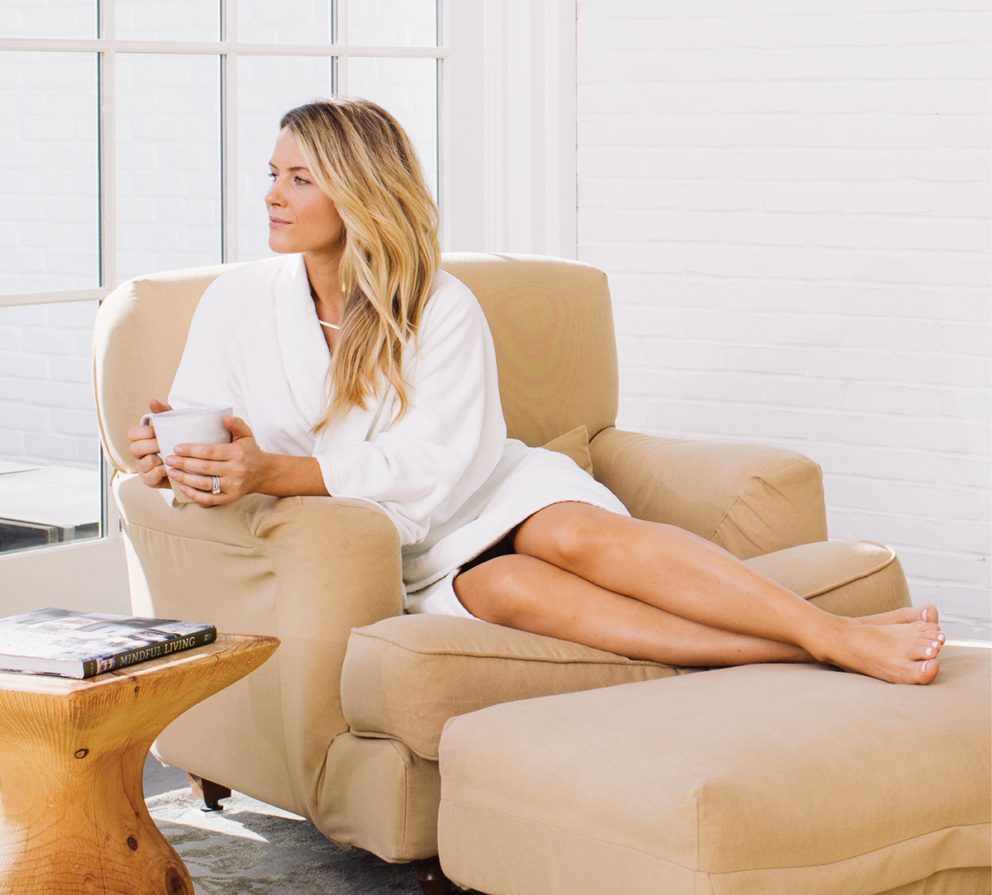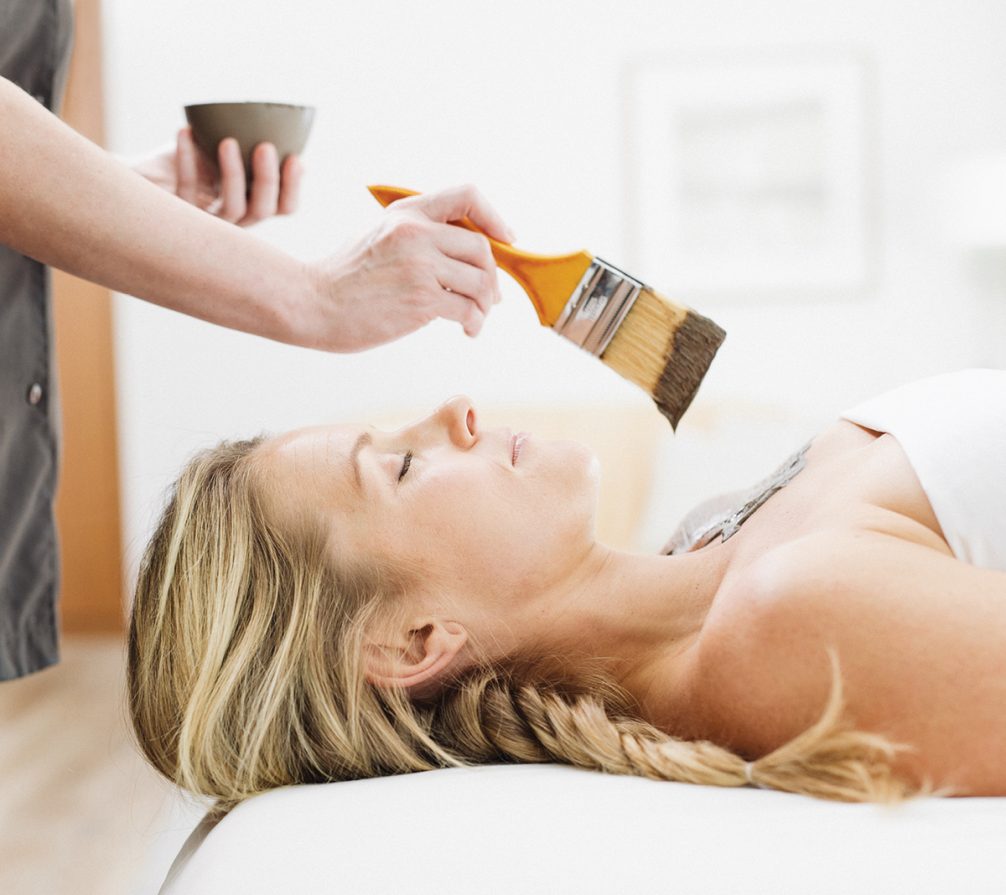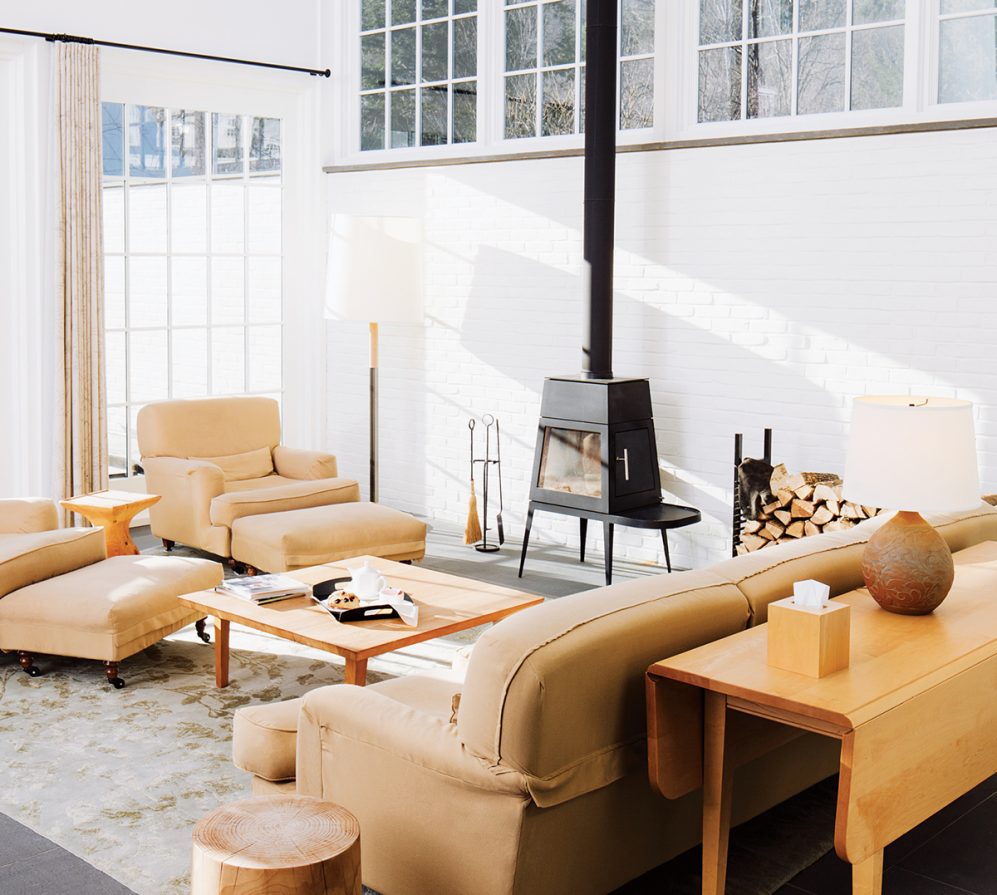 ---
For the History Buff
Cranwell
Follow the long, meandering driveway to what feels like a fancy private boarding school—which was, in fact, one the many former lives of this venerable property. Here, history runs deep, back to 1853, when Reverend Henry Ward Beecher first purchased the land and then bequeathed it to his sister, Harriet Beecher Stowe. Cranwell is now a 380-acre resort, including more than 6 miles of trails groomed for winter sports like cross-country skiing. The resort's impressive 35,000-square-foot spa and fitness facility is a short walk from both the guest rooms in the Tudor-style mansion and the private cottages. The space offers 16 treatment rooms, an updated locker room stocked with products and amenities, a fitness center with the latest in cardio and strength equipment, and a glass- enclosed pool overlooking the magnificent Berkshires landscape. And be sure to pack your clubs: There's also a historical 18-hole, par-69 golf course.
Try: The Cranwell's signature service, the Grand Mosaïk, is a must. The treatment begins with a dry brushing, followed by a "soak" in the dry tub. It feels like a waterbed—a weightless, warm cocoon where you'll relax for 15 or so minutes before showering (all in the same room) and returning to the table for a lotion application and massage ($275 for 110 minutes).
Distance from Boston: 130 miles
Good to Know: We hear that the Cranwell's gym has the best Zumba class in the Berkshires.
Starting at $175 per night, 55 Lee Rd., Lenox, 800-272-6935, cranwell.com.
---
For the Majestic Mountain Gazer
Omni Mount Washington Resort
The omni mount Washington Resort's red-roofed Spanish Renaissance hotel sits in the middle of the 800,000-acre White Mountain National Forest. It boasts an award-winning 18-hole golf course, historical grounds (which once hosted delegates from 44 nations at the Bretton Woods International Monetary Conference), and an enormous ski area just down the road—not to mention its own luxurious accommodations. But the 25,000-square-foot spa, with custom "Mountain Mist" products formulated with local botanicals (candytuft, nettle, rosemary), is the real draw. Add in the four lounges—we liked the tranquil gender- specific space, with drapes to enclose individual lounge areas—heated indoor pool and whirlpool, and decked-out locker room, including a sauna and eucalyptus steam room, and the trek to this remote spot becomes oh-so worth it.
Try: You'll begin the Herbal Body Treatment by selecting which herbs—from the spa's own garden—you'd like incorporated. From there, you're scrubbed, painted with Moor Mud, and slathered with oil (with rinse-offs in the decadent treatment-room shower in between; starting at $200 for 75 minutes).
Distance from Boston: 159 miles
Good to Know: The resort offers a spa vacation package, complete with a welcome gift, daily spa credit, and glass of wine or champagne each night.
Starting at $239 per night, 310 Mount Washington Rd., Bretton Woods, NH, 603-278-1000, omnihotels.com.
---
For the Summer Camper at Heart
Hidden Pond
It's off a back road between fields and forests, feeling every bit the kind of place where you'd set up a camp—just swap the bunks for mini luxury homes (with Frette bathrobes and fresh local goodies in the fridge) and the mess hall for Ken Oringer's Earth (a gorgeous restaurant with its own herb garden). This down-to-earth getaway actually has cabins, too—three rustic "tree houses," accessed via a catwalk, where a huge selection of heavenly treatments are administered to a New Age harp soundtrack. At night, guests are invited to congregate around the campfire and make s'mores. Two outdoor pools, kayaking, and beach yoga are also on offer, as are shuttle buses to nearby Kennebunkport, a cute coastal town where you can buy a painted buoy or a local brew. In the morning, staffers drop off breakfast (fresh yogurt, a newspaper, granola, and a carafe of coffee) at each abode, to be enjoyed in the crisp woodsy air on your private, screened-in porch.
Try: The Maine Honey Body Buzz with Warm Remedy Wrap: Following an invigorating exfoliation, you're swaddled in an abundance of heated towels infused in a soothing honey-based salve ($195 for 75 minutes).
Distance from Boston: 90 miles
Good to Know: Book now for the next season—Hidden Pond is closed from November 1 to May 1.
Starting at $375 per night, 354 Goose Rocks Rd., Kennebunkport, ME, 888-967-9050, hiddenpondmaine.com.
---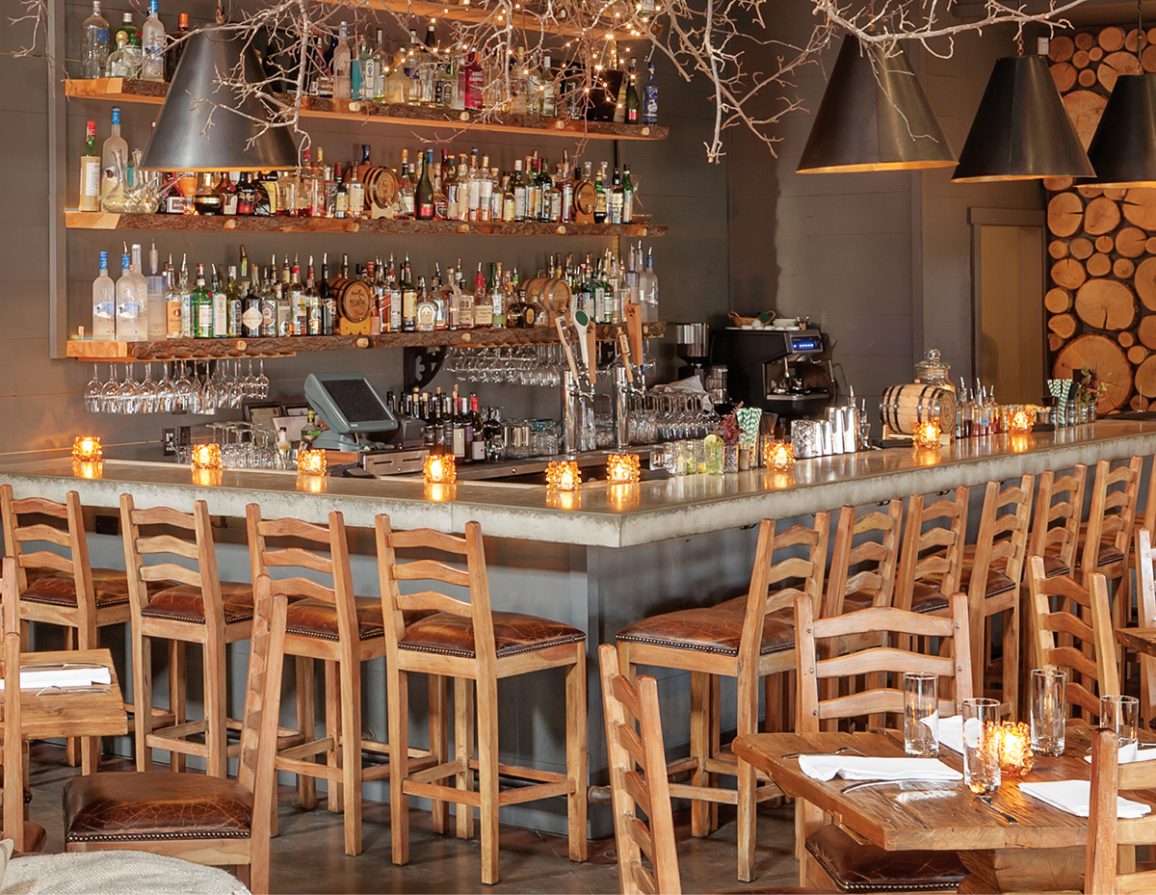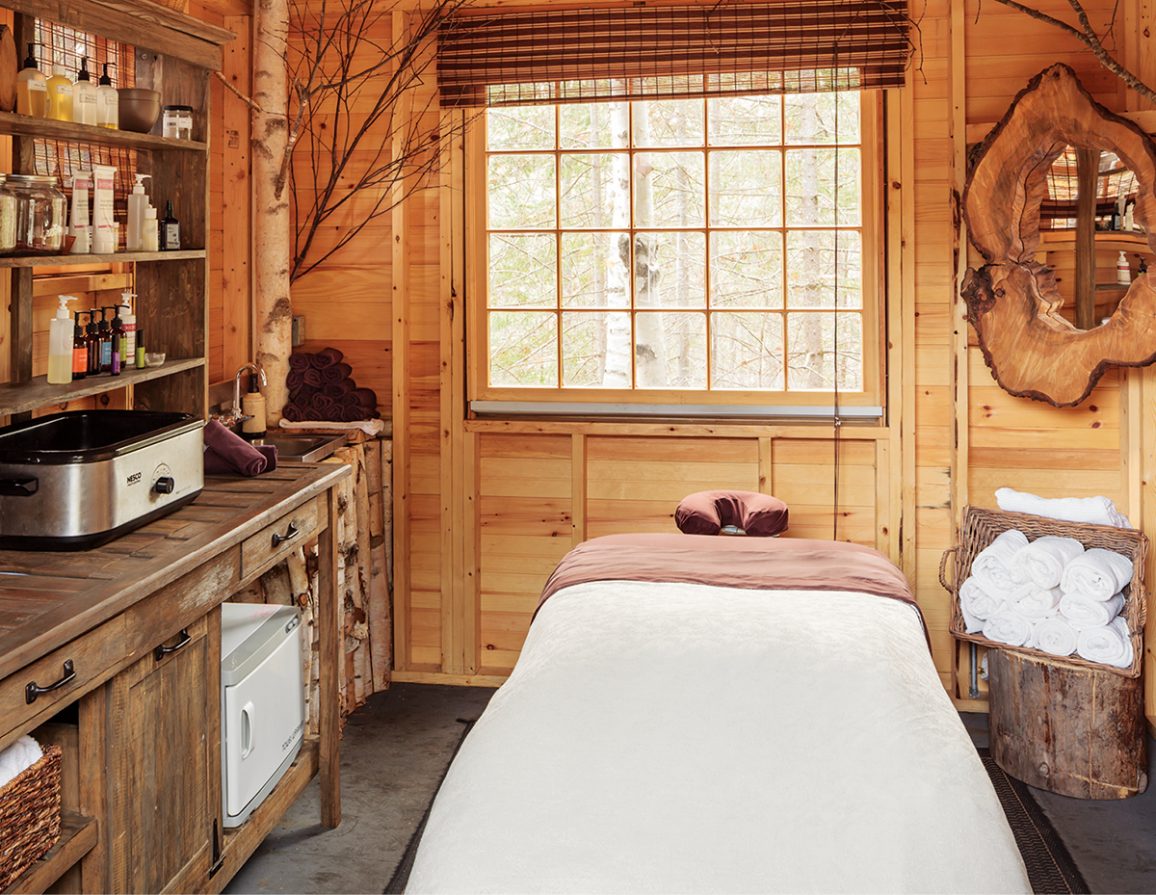 ---
For the Cool Cosmopolitan
Mandarin Oriental Boston
Dark, mysterious, moody—the Mandarin Oriental's spa is a class act from start to finish. Your journey begins in the hotel's elevator, which deposits you at the fourth-floor spa lobby. There, indirect lighting and a gurgling fountain set the extreme- relaxation agenda. Sip mineral water or hot green tea, disrobe, and slow down. First stop: the starry-skied steam room (with a ceiling of twinkling bulbs) awash in azure light. Second stop: the massive, dimly lit "vitality pool." That 45 minutes alone in near darkness will sufficiently loosen you up for an expertly administered, Asian-inspired wrap, facial, or massage. Make a day of it by working out in the fitness room and catching a light lunch—wrapped only in a bathrobe—in the spa's café. Make it a weekend by staying at the hotel and dining at the swish new Bar Boulud downstairs.
Try: The New England Retreat—a double whammy of exfoliation and massage— incorporates local herbs (starting at $270 for 110 minutes).
Distance from Boston: 0 miles
Good to Know: The U.K.-based Aromatherapy Associates created all the lotions, scrubs, and exclusive spa products.
Starting at $545 per night, 776 Boylston St., Boston, 617-535-8888, mandarinoriental.com/boston.
---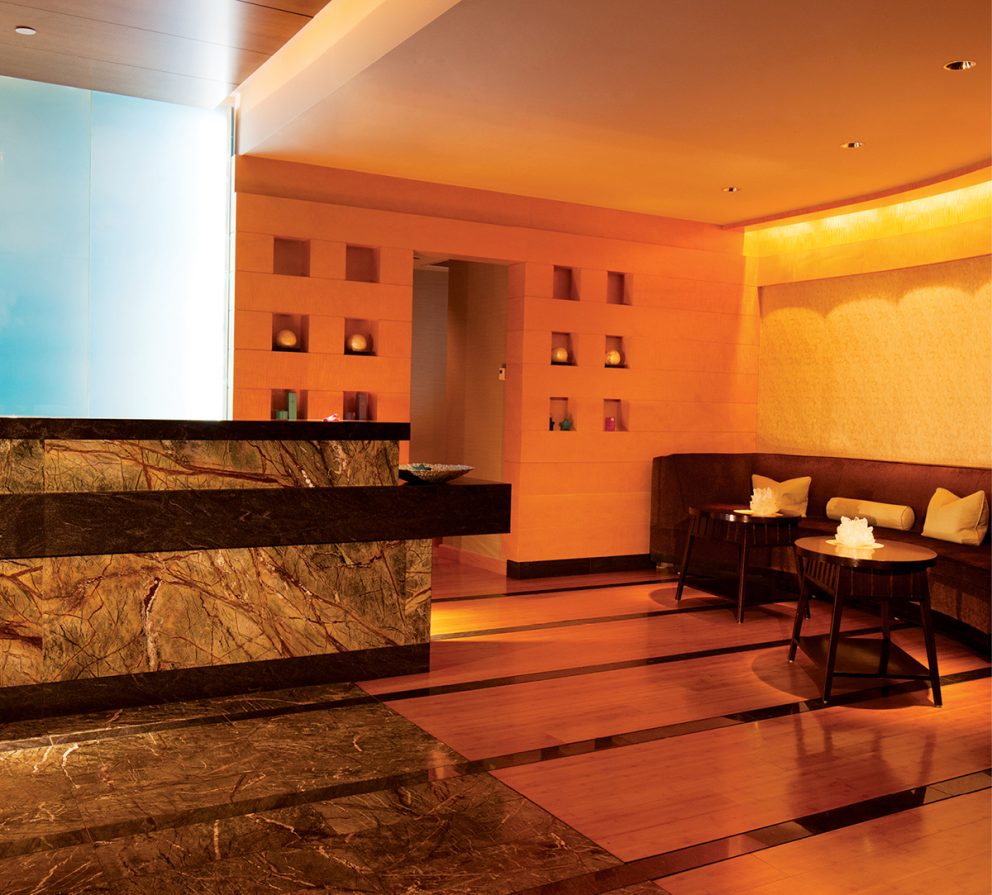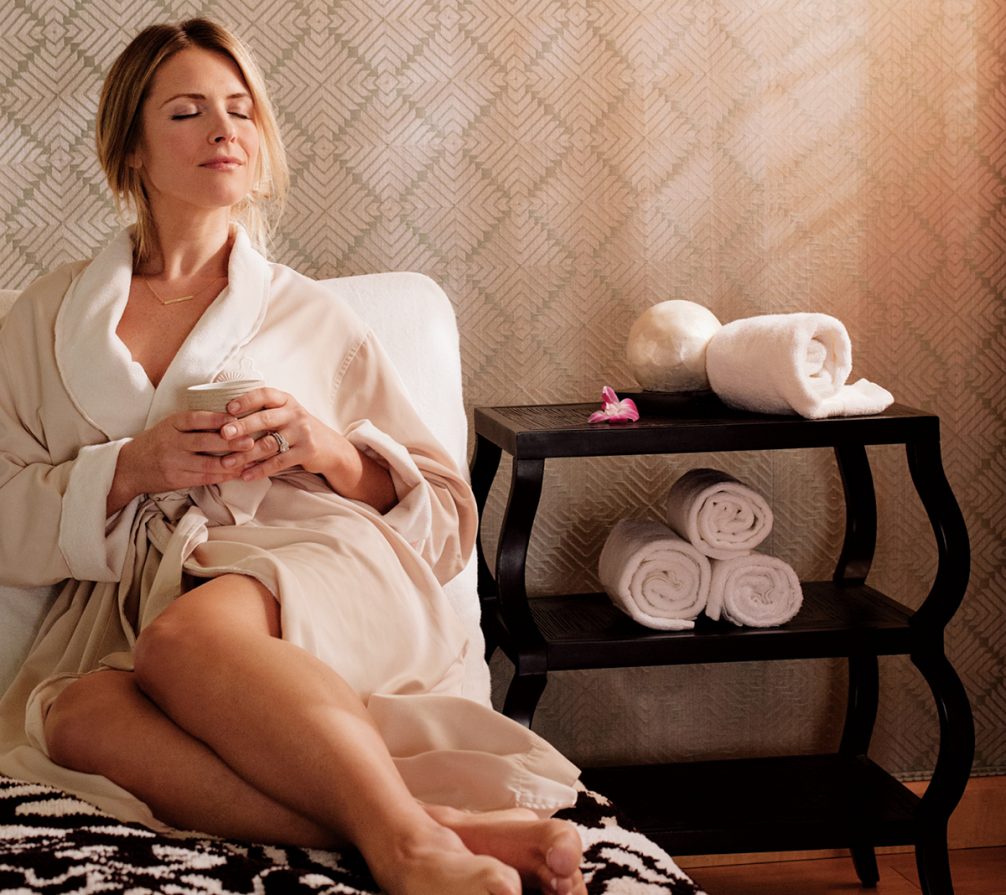 ---
For the Luxe-Loving Ski Bunny
Topnotch Resort
Nestled in the green Mountains, Stowe is truly an outdoorsman's playground. But after you shed your ski boots, there's no better way to unwind than with a visit to the spa at this freshly renovated rustic-meets-modern resort (read: clean lines and no fusty moose motifs). With 30 treatment rooms spread over 35,000 square feet, there's ample space to relax, whether you're reclining with a plate of local cheeses from the lobby bar Roost, soaking in the sunlit whirlpool, or lathering under the Raindance shower with June Jacobs body wash. Choose from 120-plus services, or opt for one of the new "Pathways to Wellness" packages, which include tailored fitness classes and treatments. The well-being continues at the revamped indoor tennis center, as well as in the heated outdoor pool, where you can plot a new adventure as you gaze at the surrounding peaks.
Try: The Mount Mansfield Saucha includes a sea-salt, lavender, and sage-oil exfoliation, a wrap steeped in Vermont herbs and flowers, and a serious rubdown (starting at $170 for 75 minutes).
Distance from Boston: 204 miles
Good to Know: Fido can get in on the bliss with in-room reiki and massages.
Starting at $250 per night, 4000 Mountain Rd., Stowe, VT, 800-451-8686, topnotchresort.com.
---
For the Inner Journey Seeker
Canyon Ranch
Canyon ranch is a destination unlike any other in New England. Designed specifically for the health-and-wellness crowd, and anchored by the restored circa-1897 Bellefontaine Mansion, it's all-inclusive (the daily rate covers meals and most fitness classes, and includes an allotment for spa treatments). The standout spa complex, complete with a locker room brimming with products, plus a steam room, sauna, and whirlpool, is just a short amble away via climate- controlled walkways. While there, take advantage of workouts ranging from barre to reformer Pilates, and compete on courts of all kinds (squash, basketball, and more). Or take it outside: The 120-acre property and surrounding areas are home to miles of hiking trails and paths.
Try: The decadent Detoxifying Ritual includes a dry exfoliation followed by a coffee, olive stone, and lemon scrub. Then a full-body clay mask is applied before you wash it all off in a bubble bath. The treatment ends with a massage ($310 for 100 minutes).
Distance from Boston: 129 miles
Good to Know: The campus is dry (read: alcohol-free), but creative "mocktails" are on offer.
Starting at $800 per person, per night for a three-night package Sunday–Tuesday, double occupancy (includes a service allowance).
165 Kemble St., Lenox, 800-742-9000, canyonranch.com.
---
For the Nature-Loving Epicure
Winvian
This magical resort in Connecticut's countryside is a world unto itself—one in which multicourse dinners are savored alongside wood- burning fireplaces, and 18 themed cottages (a log cabin and a tree house, among others) are the stuff of dreams. At the center of it all is the restored 1775 manor, where arriving guests are greeted with prosecco and an invitation to unwind on plush leather armchairs. Take a wintry walk to the cozy, light-filled spa, where you'll sip Harney & Sons tea while taking in stunning panoramas. Then bask in the post- treatment glow with an on-property cooking class—or simply light the fire in your cottage and let the outside world melt away.
Try: During the Ashiatsu massage, a therapist walks all over your back for the deepest of deep-tissue massages ($225 for 50 minutes).
Distance from Boston: 146 miles
Good to Know: Chef Chris Eddy crafts creative dishes with produce and livestock sourced on-site.
Starting at $499 per night, 155 Alain White Rd., Morris, CT, 860-567-9600, winvian.com.
---
For the Contemporary Romantic
Ocean House
The only way to access this tucked-away resort is down a windy, forested road that leads you to the bluffs of Watch Hill—the southwesternmost point in Rhode Island. But once the Atlantic comes into view, you get the idea: These are grounds fit for a Gilded Age industrialist. Finished in 2004, the completely rebuilt mansion replicates the original Victorian's exterior, but has modern rooms with all the amenities you'd expect of a supremely lauded property (complimentary WiFi, no tips, free valet). The 12,000-square-foot ground- level spa has seven therapy rooms featuring Rhode Island–made Farmaesthetics products; after your treatment, bliss out in the relaxation room (with floor-to-ceiling windows overlooking the ocean), where you can nosh on house-made granola and sip exotic teas.
Try: The custom facial is tailored to your skin's specific needs ($150 for 60 minutes).
Distance from Boston: 98 miles
Good to Know: Farm-to-table fare is prepared up-close-and-personal at the chef's counter at Seasons, the resort's fine-dining restaurant.
Starting at $320 per night, One Bluff Ave., Westerly, RI, 401-584-7000, oceanhouseri.com.
---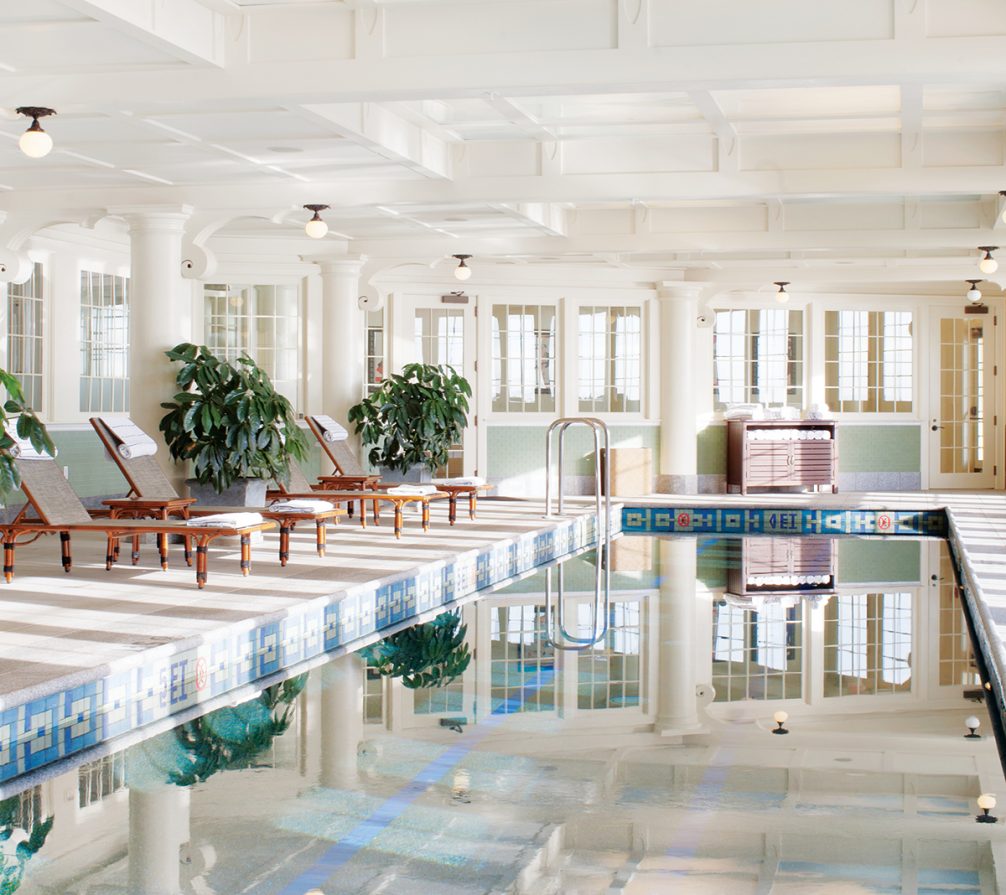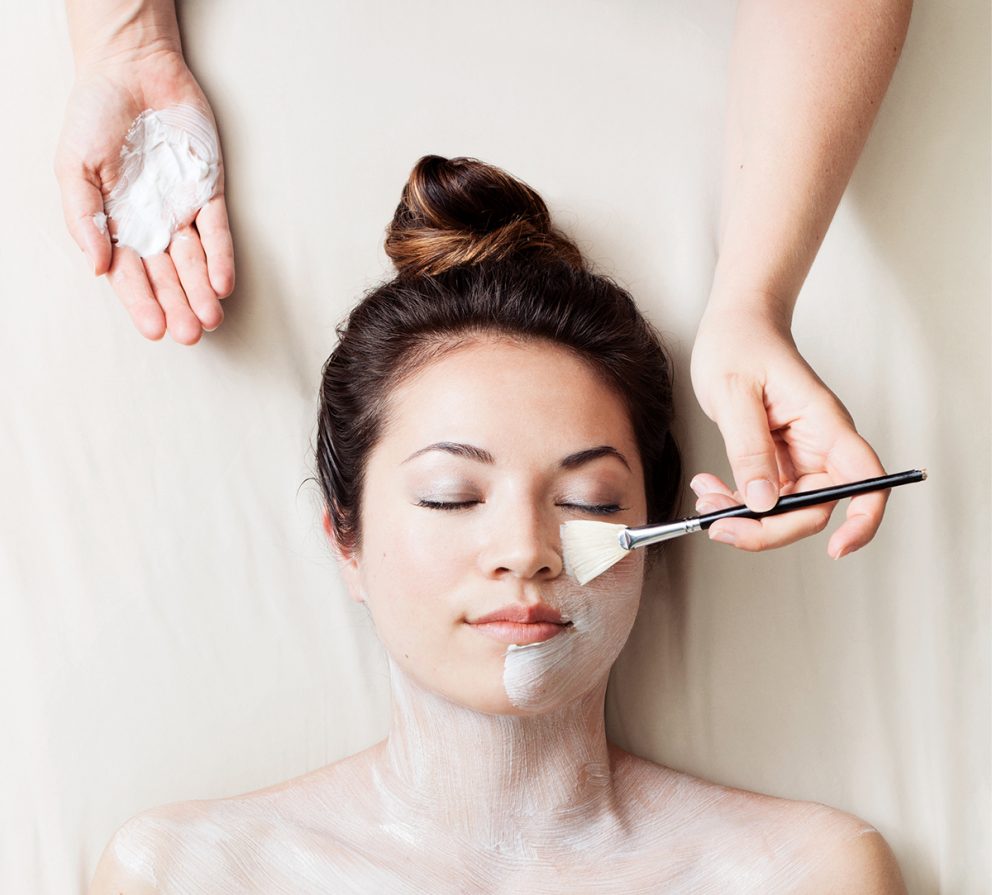 ---
---