Here's a Sneak Peek at Under Armour's New Boston Mega-Store
The massive Prudential Center store opens Thursday.
---
It's easy to be loyal to local brands when athletic juggernauts including Reebok, Saucony, Converse, and New Balance call the Boston area home. But a massive new shop in the Prudential Center may challenge that hometown pride just a little bit.
Baltimore-based Under Armour is opening its 19,000-square-foot, two-story "Brand House" on Thursday. The shop stocks footwear, clothing, and accessories for men, women, and children.
While Under Armour may not be from around here, its store features enough nods to Boston that you won't have to feel guilty shopping there. The store boasts a couple obligatory shrines to Tom Brady—a wall emblazoned with "199," in a nod to his being the 199th pick in the 2000 draft, as well as a pair of TB12's shoes—images of Gisele, plenty of home team apparel, and an homage to Welles Crowther, a former Boston College lacrosse player who saved multiple lives on September 11. A graphic in one fitting room also maps out a 4.3-mile run through Boston, complete with images of some of the city's most famous landmarks.
Check out the store yourself starting Thursday. In the meantime, here's a sneak peek:
---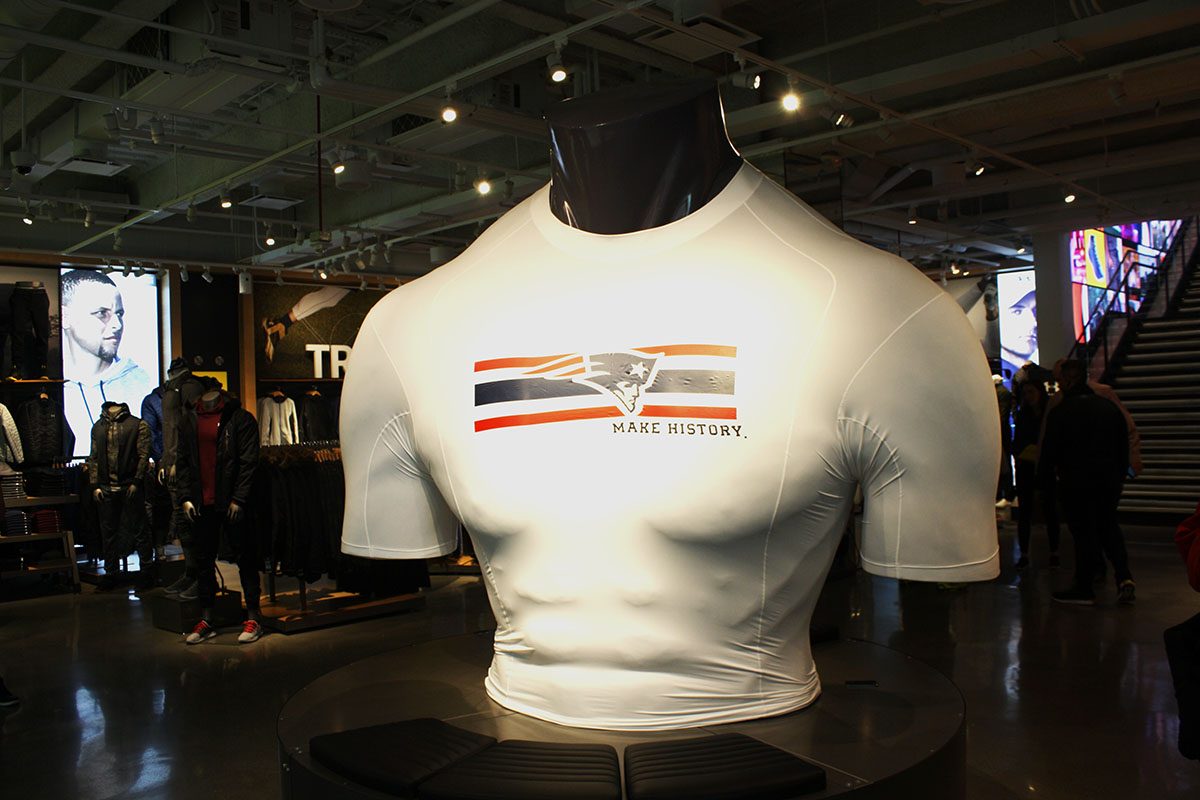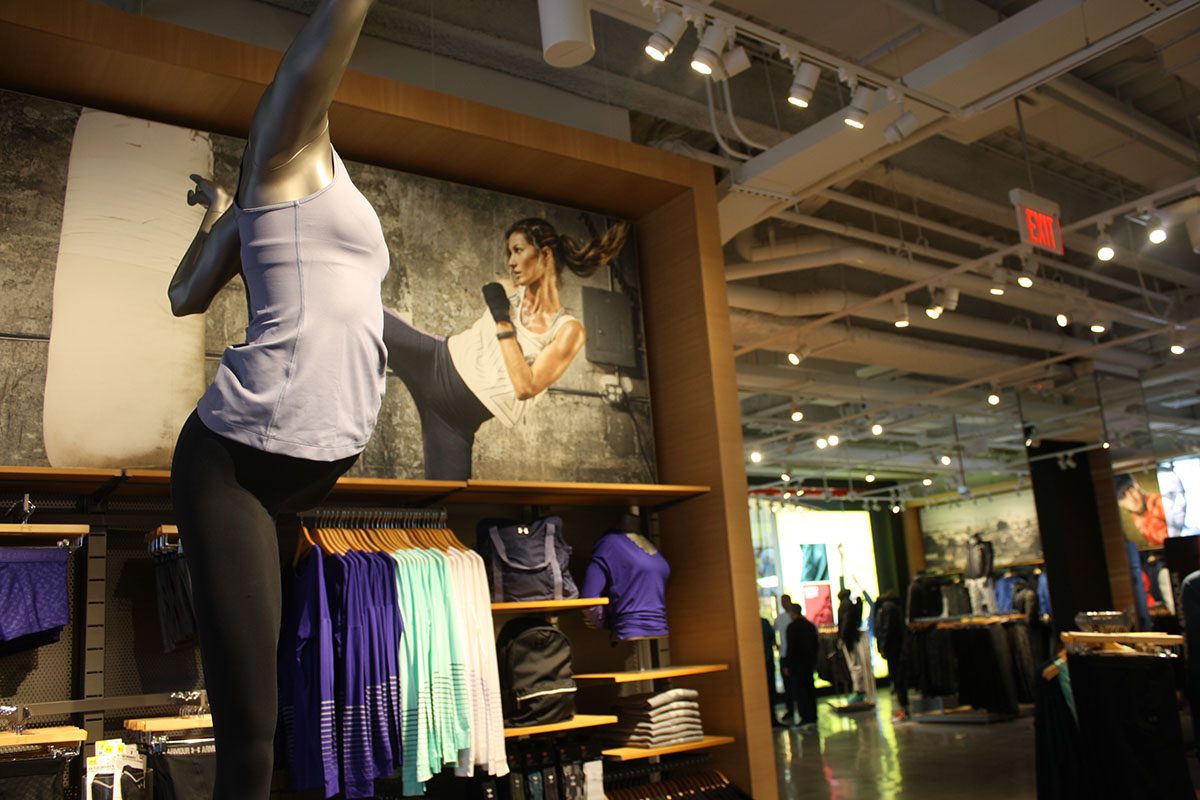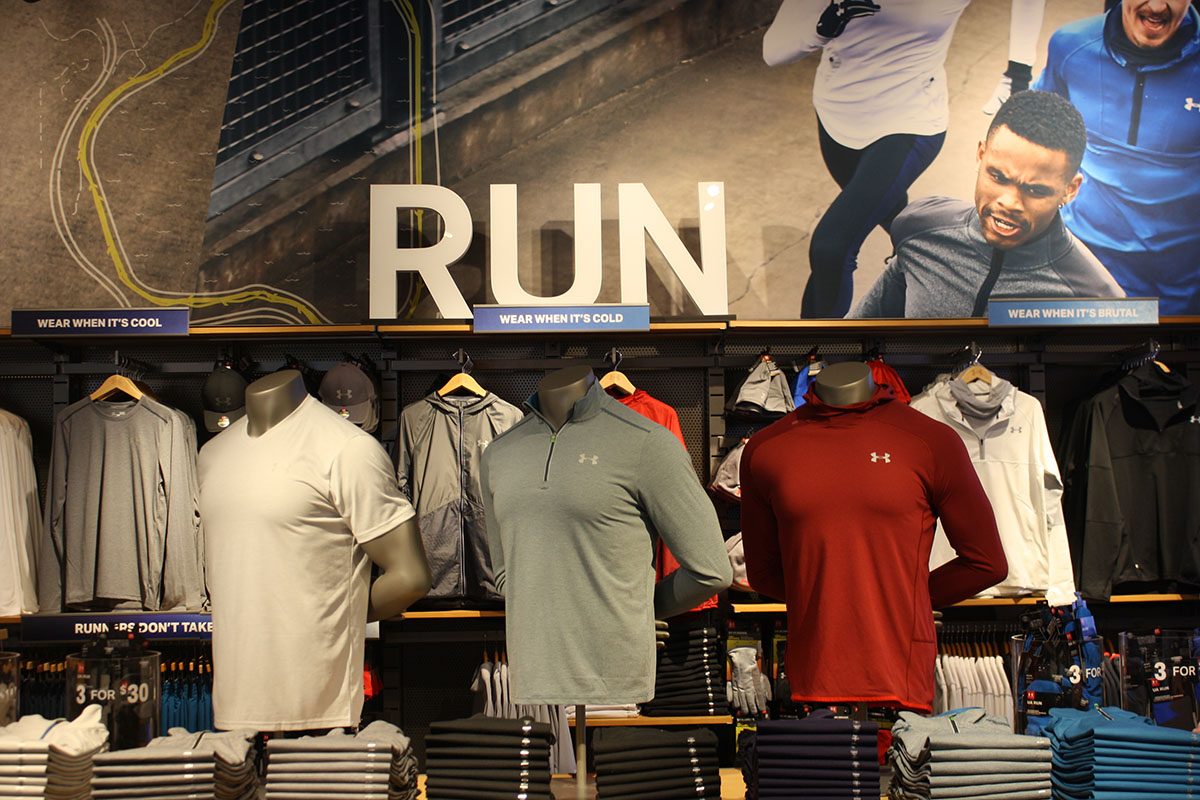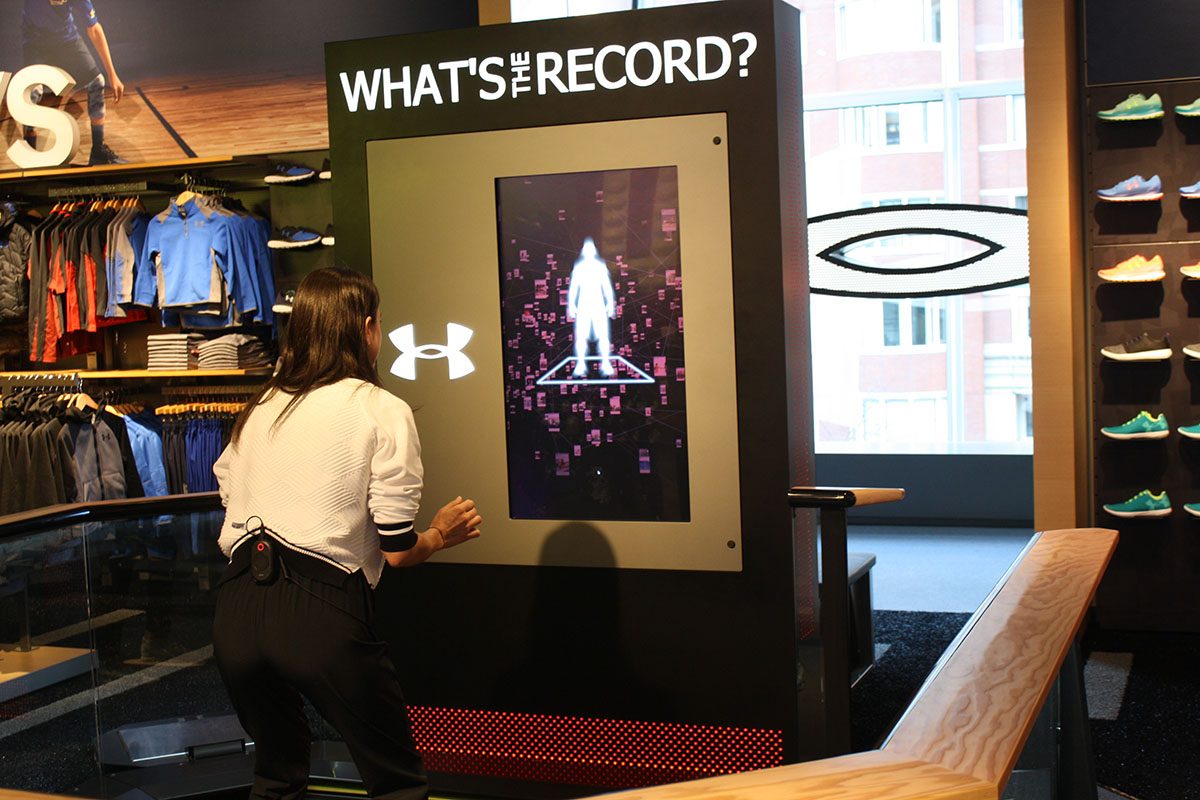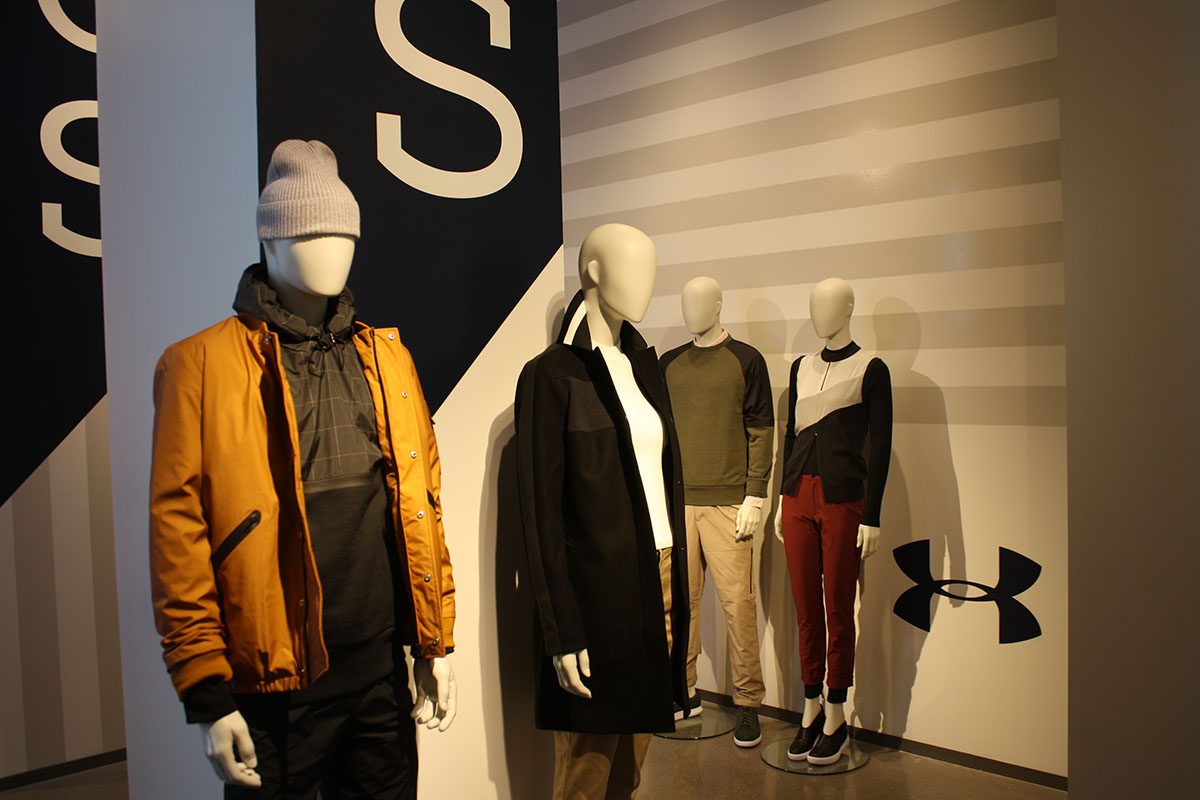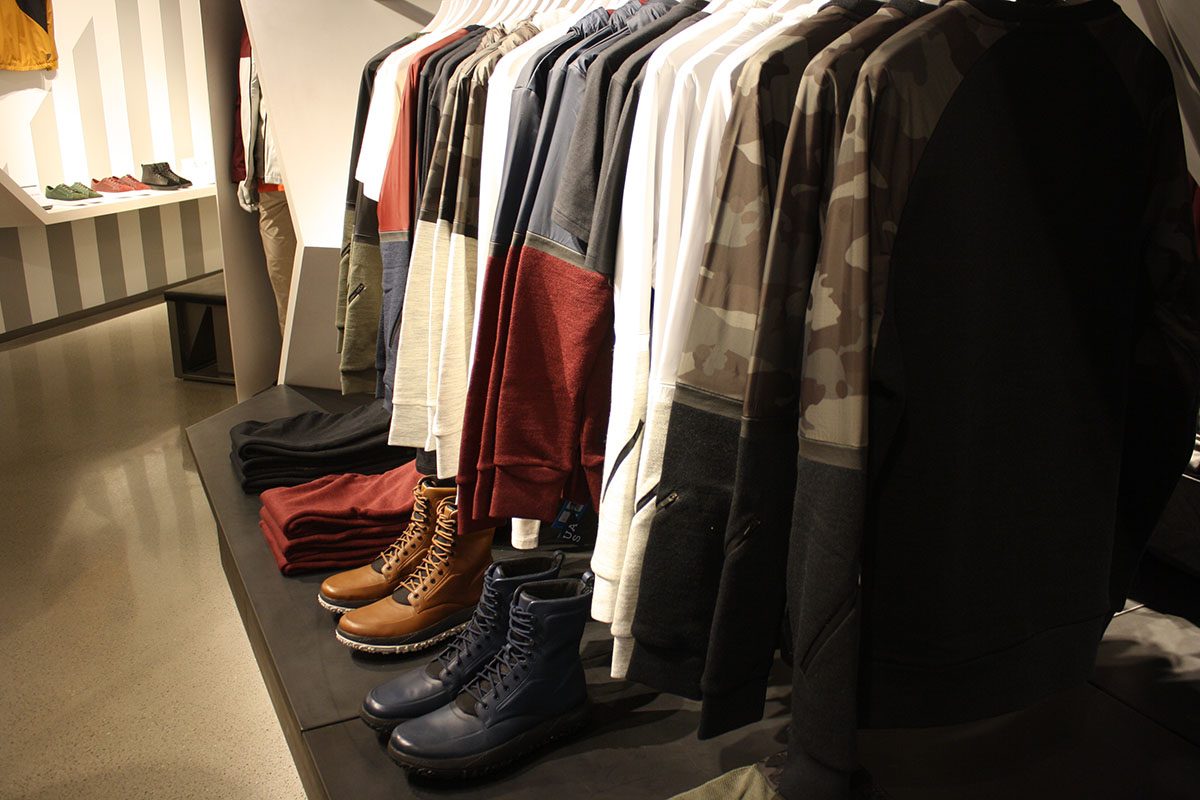 ---