Ask the Expert: How Can I Find a New Doctor?
Finding a new physician is overwhelming. Dr. Prianka Chawla is here to help.
---
Welcome to our Ask the Expert series, in which our panel of health experts answers your wellness questions. Here, Tufts Medical Center's Prianka Chawla talks finding a PCP. Got a question of your own? Email jducharme@bostonmagazine.com.
---
Question:
I need a new primary care physician, but I don't know where to start. How can I find a new doctor?
Answer:
"The one word that comes to mind for me is access, access, and access," says Chawla, who is a primary care physician (PCP) herself. In other words: The best doctor is the one you can actually see. Here's how to find one you love:
Find a Practice
To start, zero in on practices and providers within your insurance network. Then, Chawla recommends, find an office near your home or office, preferably with lots of open appointments. Whether you go for a big-name hospital or a community practice is totally your call, though individuals who know they'll need specialty care may want a big academic medical center.
"There's nothing wrong with being a patient in a community practice, as long as you have an idea of where you would go if you got really sick, which hospital you're going to use as your emergency hospital, and which group of specialists you might have access to," Chawla says.
Find a Physician
You've found the hospital or practice right for you—now it's time to pick a doctor. It's always smart to check whether a doc is board-certified, and to investigate his or her credentials. Chawla also suggests checking whether a doctor uses a secure online portal for correspondence between appointments, and whether there's a nurse practitioner, physician assistant, or other doctor who could see you if your PCP is unavailable. Asking friends, family members, or coworkers for recommendations is also helpful, Chawla says.
But what if the PCP of your dreams isn't accepting new patients? Don't give up, Chawla says. "It's fair to ask, because many doctors will accept new patients based on personal referrals," she says. "The accepting versus not accepting patients construct is really based on different practices, and how much we are in the office."
In other words, there may some flexibility, even if a doctor is technically listed as not accepting patients. Calling to double check may grease the wheels a little bit, or at least give you the chance to ask around about other providers who meet your needs.
Find a Perfect Fit
Once you've found a doctor who can squeeze you in, treat your first appointment like an interview. "You have a chance to see if there's a match between the personalities, if you find the doctor caring, if you find them competent," Chawla says.
If he or she doesn't meet any of the above standards, keep looking. "That connection is so intangible, and it's so hard to define," Chawla says. "No one would fault anyone for making a switch if it just didn't feel right."
As for what Chawla—who, by the way, is accepting new patients herself—looks for in a doctor? "Personality is probably the most important," she says. "Someone who cares. Someone who's actually listening. Someone who makes eye contact. Someone who's not halfway out the door."
---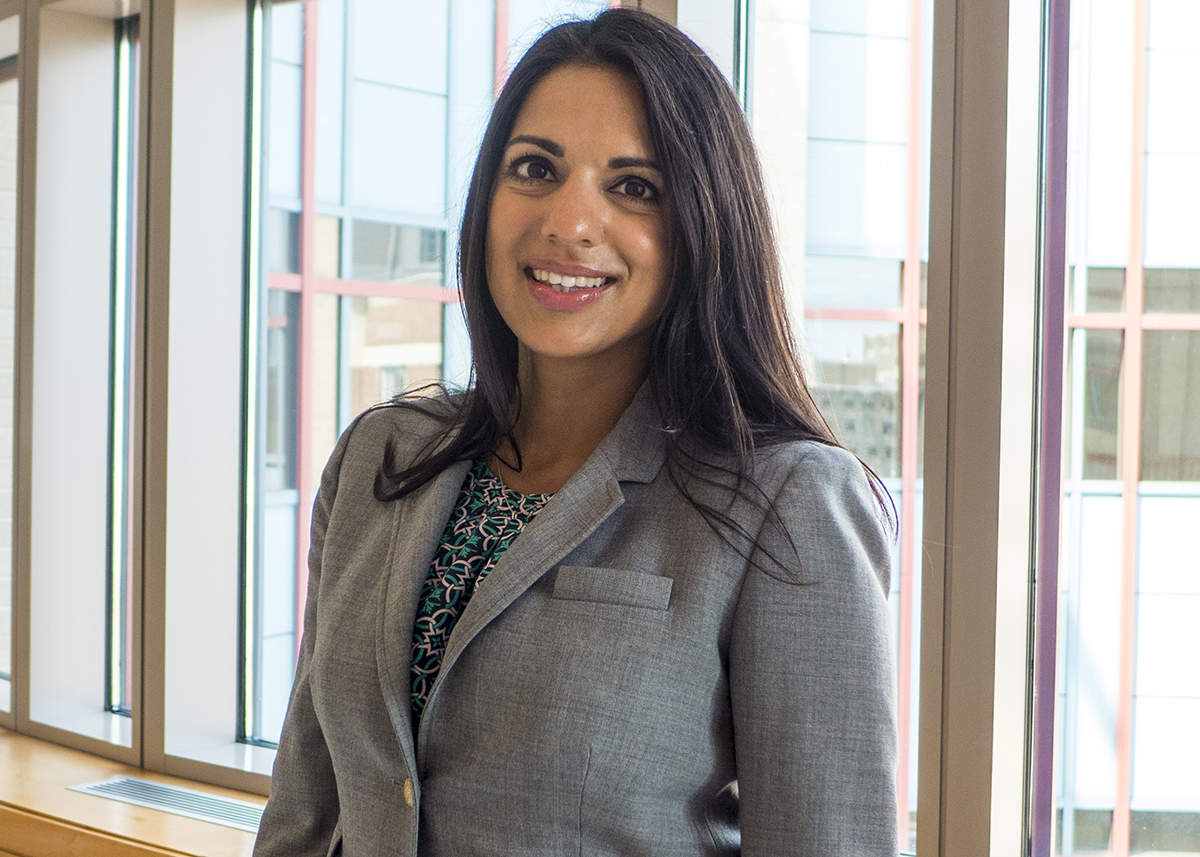 About the Expert: Prianka Chawla is a practicing physician and assistant professor at Tufts Medical Center, within the Division of Internal Medicine and Adult Primary Care. She treats patients with diverse needs, including chronic disease prevention and management, weight maintenance, and mental health issues. She's also part of in-hospital patient service and is heavily involved in teaching medical students and residents.
Dr. Chawla received her B.A. in neuroscience from Wellesley College and her M.D. from Drexel University College of Medicine. She returned to Boston, her hometown, to complete her residency at Tufts Medical Center. She loves traveling, New England sports teams, exercise classes ranging from barre to boxing, and creating healthy meals with her husband and dog.
Got a question for our experts? Email jducharme@bostonmagazine.com.
---