Ask the Expert: What Are Small Health Changes That Make a Big Difference?
Dr. Prianka Chawla offers practices that are small on effort, big on results.
---
Welcome to our Ask the Expert series, in which our panel of health experts answers your wellness questions. Here, Tufts Medical Center's Prianka Chawla helps you get your health in order. Got a question of your own? Email jducharme@bostonmagazine.com.
---
Question:
I want to live a healthier lifestyle, but I'm not sure where to start. What are small changes that make a big difference?—L.W., Somerville
Answer:
Your path to good health doesn't start at the gym or the grocery store, Chawla says—it starts in your own bed.
"All other things being equal, if you're not sleeping with some regularity, you won't get the maximum benefits from the other [elements of a healthy lifestyle]," Chawla says. "There's a lot of instant health benefits to getting regular sleep every day."
Over time, she says, sleep deprivation can put you at risk of cardiovascular disease, obesity, impaired glucose metabolism, and immune system deficiencies. It can also affect your health in smaller, more immediate ways, from upping stress levels to predisposing you to overeat. Plus, if you're not sleeping enough, your energy levels and physical activity have likely taken a hit, too.
For all those reasons, Chawla recommends you pick a bedtime and wake time that will allow you to get roughly eight hours of sleep each night, and stick to them as best you can. "Seven [hours] is okay, nine is okay; eight is really an average of what we're aiming for," she says. "If you start with sleep, you're really setting yourself up for a healthier, happier schedule."
Once your sleep hygiene is in order, then you should turn to nutrition and fitness, Chawla says.
An easy way to immediately improve your nutrition is to build a plant-forward grocery list, Chawla says. If you treat produce—including dark leafy greens, colorful fruits and veggies, and legumes—as the star of the show, you'll naturally eat less meat and processed food. Chawla also recommends making swaps that have a minimal impact on your meal planning but a big impact on your health, such as using quinoa instead of rice or chicken instead of beef.
When it comes to fitness, Chawla says you should aim to hit the American Heart Association's recommendations of 150 minutes of moderate or 75 minutes of vigorous physical activity each week. If that seems daunting, "start with 15 minutes five days a week, over time doubling that so it's 30 minutes five times a week," Chawla suggests.
And finally, don't forget about your breath. Practices like yoga and meditation, which focus on slowing the breath and quieting the mind, have been shown to have major effects on stress, blood pressure, mental health, and possibly even immune health. "Thinking about the breath and how to improve it in our daily lives is a small and manageable way to improve our health," Chawla says.
---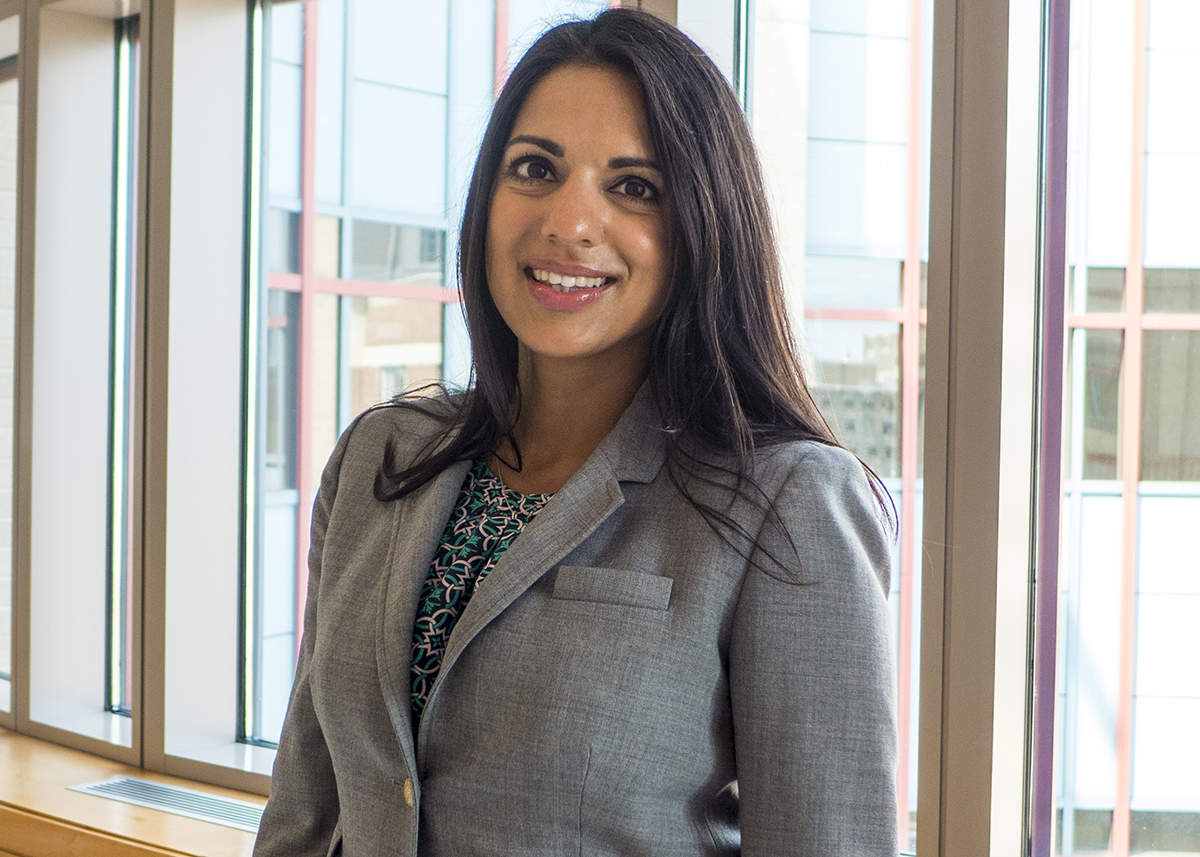 About the Expert: Prianka Chawla is a practicing physician and assistant professor at Tufts Medical Center, within the Division of Internal Medicine and Adult Primary Care. She treats patients with diverse needs, including chronic disease prevention and management, weight maintenance, and mental health issues. She's also part of in-hospital patient service and is heavily involved in teaching medical students and residents.
Dr. Chawla received her B.A. in neuroscience from Wellesley College and her M.D. from Drexel University College of Medicine. She returned to Boston, her hometown, to complete her residency at Tufts Medical Center. She loves traveling, New England sports teams, exercise classes ranging from barre to boxing, and creating healthy meals with her husband and dog.
Got a question for our experts? Email jducharme@bostonmagazine.com.
---