Ask the Expert: How Am I Supposed to Focus on Breath During Yoga?
You're sweaty. You're tired. Your body's in a pretzel. And they want you to breathe?!
---
Welcome to our Ask the Expert series, in which our panel of health experts answers your wellness questions. Here, yoga and meditation guru Rebecca Pacheco breathes life into your yoga practice. Got a question of your own? Email jducharme@bostonmagazine.com.
---
Question:
Everybody says breath is the most important part of yoga. But how am I supposed to focus on that while twisting my body like a pretzel?
Answer:
"The breath is not only the most important aspect of yoga, it's the most important aspect of being alive," Pacheco says. "The reality is that while breathing is utterly essential and basic to our survival, it can be challenging to train our focus to it in yoga and meditation. And yet, this is precisely how and why we practice: to develop this skill."
Different styles of yoga call for different styles of breath, but the unifying thread, Pacheco says, is a focus on being in the moment. "You can only breathe in the present moment," she says. "Therefore, when you focus on a single breath, you are fully present. You cannot be elsewhere."
Throughout your yoga practice, try—keyword: try—to stay engaged in that present moment. You won't nail the breath in every pose, and Pacheco says that's perfectly normal and okay. "The breath serves as a tool to remind us, in each moment, no matter how many times we get distracted, that we can return to the present and a sense of mind-body connection, just by taking a single, life-affirming, lung-opening, stress-busting breath," she says.
Looking to practice? Pacheco recommends an exercise called equal breathing, during which you match the length of your inhales to that of your exhales. Start with a count of three or four, then go longer as you get more experienced. The beauty of this technique, Pacheco says, is it's equally effective on or off the mat.
"Each moment is a chance to practice, whether you're on a yoga mat in a pretzel-y formation or stuck in traffic," Pacheco says. "Give it a try."
---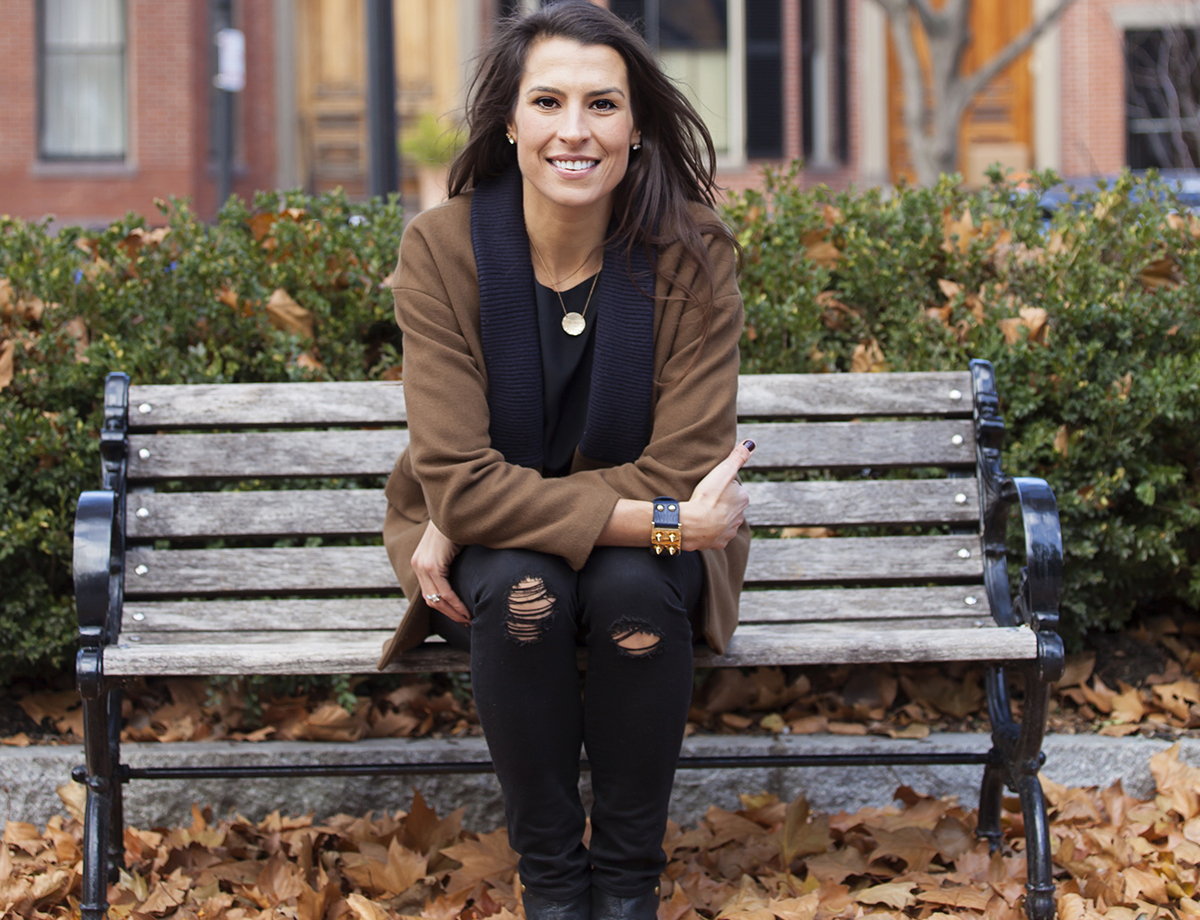 About the Expert: Rebecca Pacheco is the author of Do Your Om Thing, an award-winning yoga and meditation teacher with more than 20 years of experience, an inspiring speaker, and creator of OmGal.com. She's also the creator of the Runner's World Yoga for Runners DVD, as well as With Yoga from Women's Health. She has been featured by NPR, the BBC, Publisher's Weekly, Huffington Post, Yoga Journal, the Boston Globe, and more. She is the only person to have taught yoga at all three iconic Boston sports venues: Fenway Park, the Boston Garden, and Gillette Stadium. You can connect with her on social media @omgal.
Got a question for one of our expert? Email jducharme@bostonmagazine.com.
---