A Tough Mudder Bootcamp Studio Is Coming to Burlington
Check out the first space of its kind in Massachusetts, specializing in obstacle course racing.
---
You might not actually be crawling around in the mud, climbing over obscenely large logs, or scaling 12-foot walls at the new Tough Mudder Bootcamp in Burlington, but you'll be better prepared to tackle these elements at your next obstacle course race. Tough Mudder Inc. is breaking into the fitness studio sector with its new space at the Burlington Crossroads shopping center.
The studio, which will offer 45 minute total body classes, celebrates its grand opening on Saturday, June 2. The festivities will include free workout classes, tours, food, music, and giveaways, and the first 200 guests will receive a free swag bag, protein bar, and workout beverage. In addition, attendees will have the chance to win a $130 Merrell gift card and receive up to 60 percent off on memberships. You'll also be able to test your chops on the signature Tough Mudder obstacle, the Human Hamster Wheel, and hear from Harvard business school graduate and CEO and Co-founder of Tough Mudder, Will Dean, and Bootcamp Burlington Owner Henry Pott as they commemorate the celebration with a ribbon cutting.
"I'm thrilled Burlington will be home to the founding Tough Mudder Bootcamp and be on the cutting edge of this new fitness studio offering," Pott said in a press release. "The grand opening will showcase how Tough Mudder Bootcamp will unite the current Mudder Tribe and provide a welcoming environment to new members."
Six different workout classes are offered at the Tough Mudder Bootcamp and will be priced as low as $10 per class. The workouts are designed around four pillars of fitness: strength, power, agility, and endurance. The classes are also customizable and appropriate for all fitness levels, while hinging on Tough Mudder's team-based philosophy.
Try out the full workouts for free at 11 a.m., 1 p.m., and 3 p.m., or try a condensed version at 12:30 p.m., 2 p.m., and 2:30 p.m. during the grand opening celebration.
Don't feel like succumbing to the mud and mire that is a Tough Mudder race? That's cool, too, as the bootcamp facility trains on more traditional movements, like squats, deadlifts, pulls, pushes, and carries, providing the foundation to be good at just about…anything.
Free, Saturday, June 2, 10 a.m.- 4 p.m., 34 Cambridge St., Burlington, bootcamp.toughmudder.com.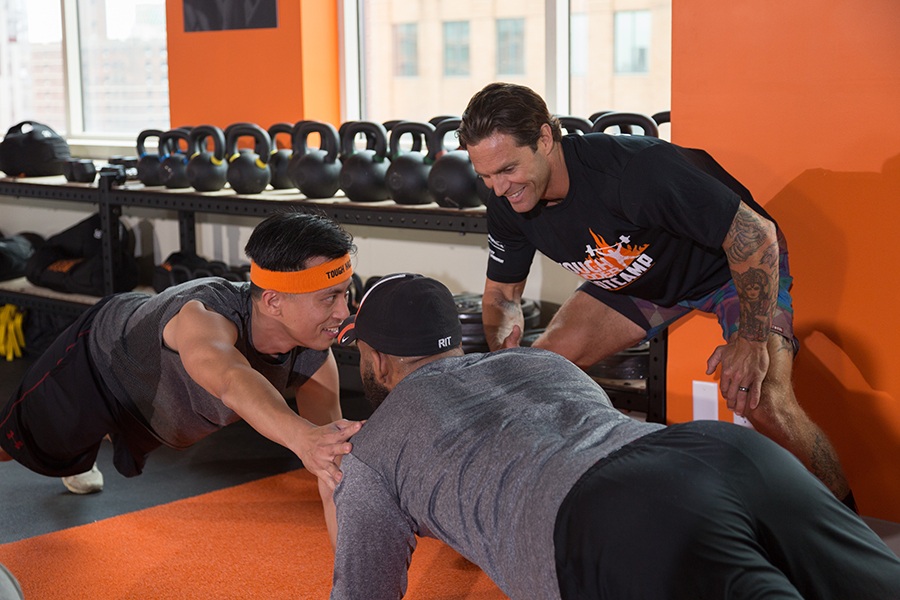 ---
---