Dana-Farber/Brigham and Women's Cancer Center Ranks No. 4 in the Nation
The hospitals rank the highest for cancer care in New England by the annual Best Hospitals ranking from U.S. News & World Report.
---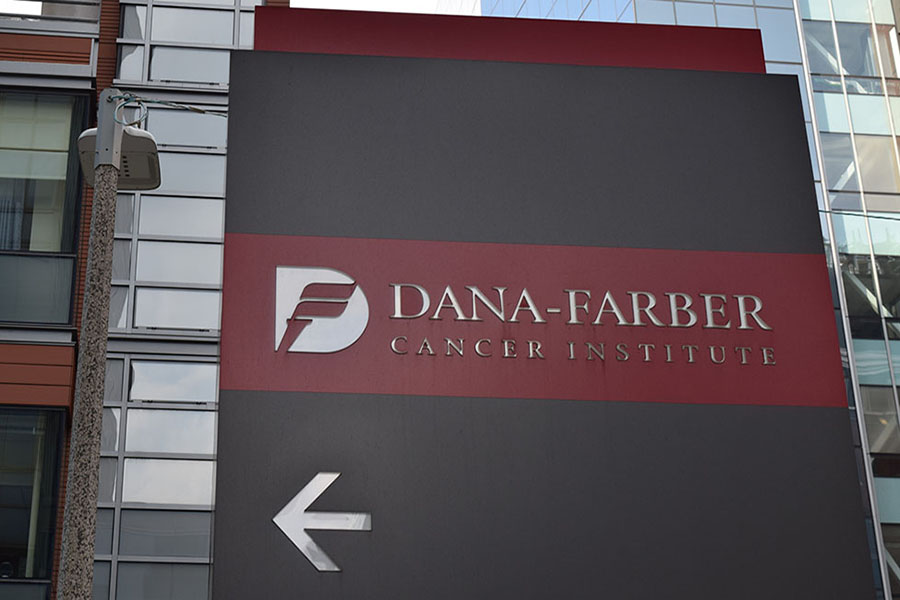 When it comes to health care in the Hub, we certainly have no shortage. But what we also have in abundance is good healthcare. And by good, we mean the best.
In the latest U.S. News & World Report Best Hospitals ranking, Dana-Farber/Brigham and Women's Cancer Center was ranked the highest in New England for the 18th straight year for cancer care, coming in at No. 4 in the nation. The list, which is in its 29th year, involved evaluating more than 4,500 medical centers nationwide among more than 25 specialties, procedures, and conditions. 158 hospitals were ranked in at least one specialty.
The hospitals that were ranked above Dana-Farber were University of Texas MD Anderson Cancer Center at No. 1, followed by Memorial Sloan Kettering Cancer Center in New York City and the Mayo Clinic in Rochester, Minnesota. But Boston had a few other hospitals get accolades in the cancer care list—Massachusetts General Hospital came in at No. 12, and Beth Israel Deaconess Medical Center was designated as "high performing" in adult cancer.
"We strive to provide hope to people around the world who bravely face this disease," Betsy Nabel, president of Brigham Health, said in a release. "This recognition is an acknowledgment of the collaborative environment and affirmation of the unique combination of advanced medical care and extraordinary compassion that our dedicated professionals deliver every day to our patients and their families."
And this isn't the only high ranking the institution is celebrating this year. Back in June, Dana-Farber/Boston Children's Cancer and Blood Disorders Center was ranked the No. 3 pediatric cancer program in the country in the Best Children's Hospital ranking from U.S. News, coming in after Cincinnati Children's Hospital and Children's Hospital of Philadelphia.
---
---