Photos: Expect Miracles Foundation 15th Annual Wine & Spirits Charity Event
Check out scenes from the November 7, 2018, event at the House of Blues.
---
Over the past 24 years, Boston's financial services industry has remained steadfast in its support of cancer research through Expect Miracles Foundation–Financial Services Against Cancer. On November 7, 2018, Expect Miracles Foundation presented its 15th Annual Wine & Spirits Charity Event, with the theme "Spotlight on a Cure," at The House of Blues, where nearly 400 financial luminaries joined together for a monumental and historic evening. Highlights included Chelsea Gavitt of Income Research & Management winning the Young Professionals Award, Jeff Duckworth of John Hancock Investments winning the Expect Miracles Award, and Eaton Vance Management winning the Foundation Award. The evening concluded with Expect Miracles Foundation presenting a one million dollar check to the Jimmy Fund for The Robert and Renée Belfer Center for Applied Cancer Science at Dana-Farber Cancer Institute.
To Learn more about this event and Expect Miracles Foundation visit: expectmiraclesfoundation.org.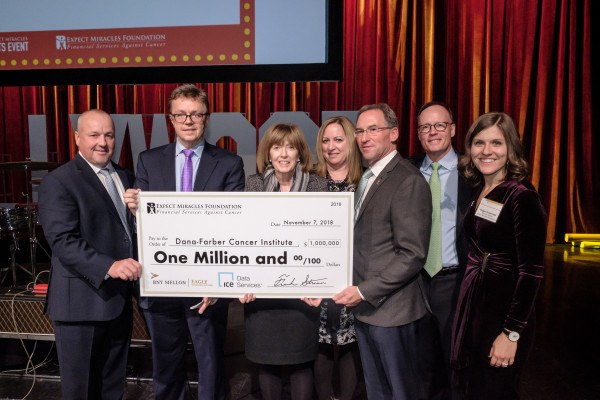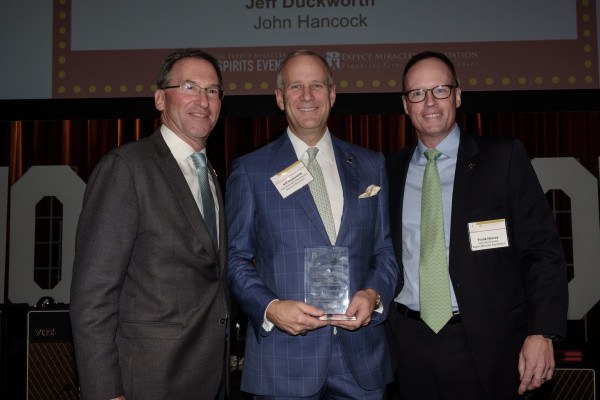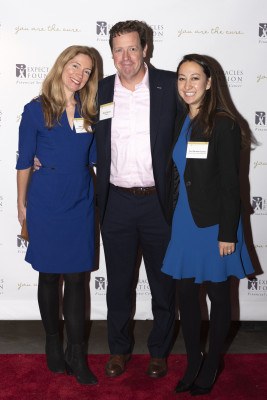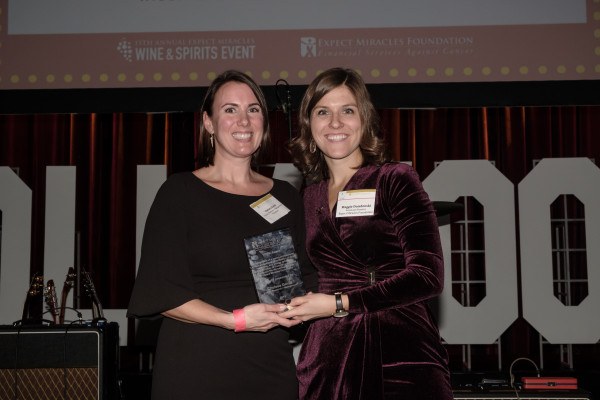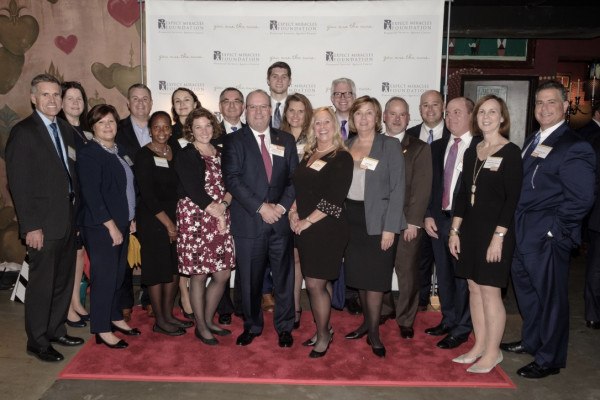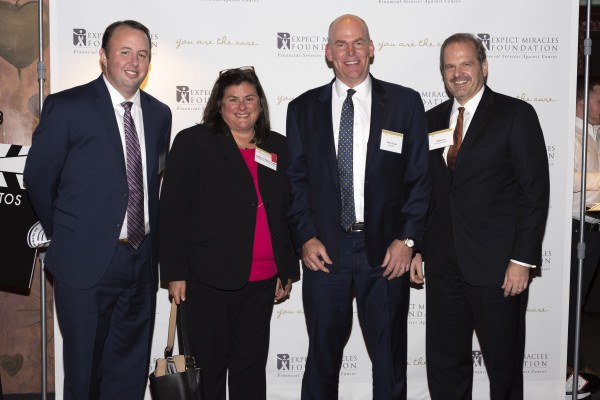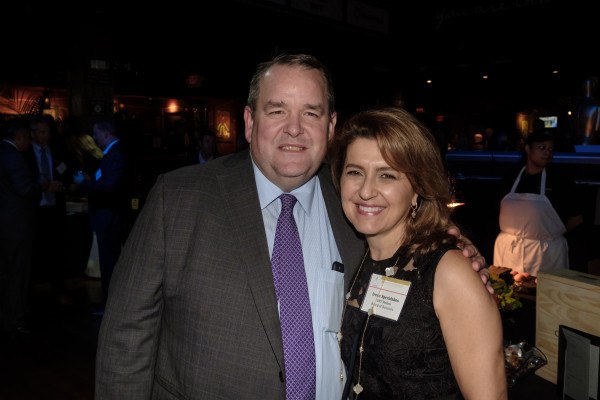 ---