Photos: Boston Ballet Ball 2019 Celebrating Forsythe
Check out scenes from the February 2, 2019, event at The Castle at Park Plaza, Boston.
---
Chaired by Charles Carignan and Michael Cerruti, the Boston Ballet Ball is an annual signature event in support of Boston Ballet. This year, the event honored the Company's unique partnership with world-renowned choreographer William Forsythe. After the event's program, Boston's Red Carpet host, Tonya Mezrich, interviewed several prominent attendees including Mikko Nissinen, Artistic Director of Boston Ballet about his vision for this world renowned company, William Forsythe about his monumental collaboration with Boston Ballet, and Max Hodges, the Executive Director of Boston Ballet at Skinner Auctioneers in The Heritage On The Garden about how the Ballet contributes to the Boston community with initiatives such as the ChoreograpHer program to support women in the arts on and off stage. Catch the full Boston's Red Carpet coverage from the event on Saturday, February 9 and Sunday, February 10 at 11:30pm on NESN.
Photography by Russ Mezikofsky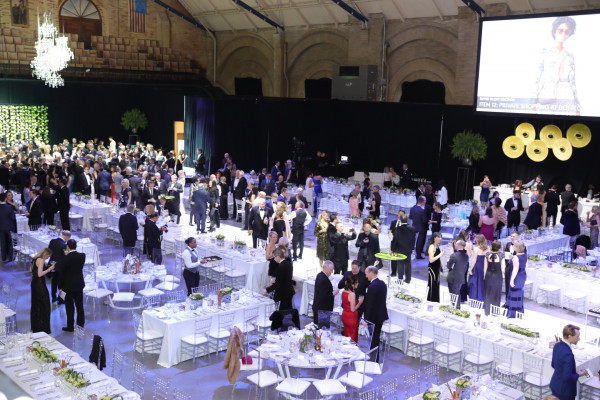 ---