With Reformation's New Store Concept, the Perfect Size Comes to You
The sustainable clothing brand introduced a tech-driven retail concept in a larger storefront on Newbury Street.
---
Fans of sustainable clothing brand Reformation know that their boutiques could never be described as hectic. But their new tech-driven retail concept in the new Newbury Street location actually makes shopping even more chill.
And please, before you roll your eyes at yet another new "retail concept," this one really does improve the experience. The uncluttered store acts almost like a gallery, showcasing one of each garment on well-spaced racks for you to browse, touch, hold up, but not to dangle awkwardly on your arm until you're ready to try them on. Instead, when you see a piece that you're interested in, you add it to your dressing room virtually via several large touch screens on the wall, or from a provided hand-held tablet. You can also just interact with the friendly sales people to tell them that you want to try on those jeans in a 27 and that dress in a medium.
As you're strolling along, checking things out with your hands free, your selections are sent to unseen staff who grab the items from a larger stock room behind the store's eight dressing rooms, which are equipped with wardrobes with two-way doors that allow for the product to be placed in a closet in your dressing room as if by magic. You'll be notified when your room is ready and when you walk in, the closet is stocked with all of your choices. Need another size? Or decide you actually do want to try on that blouse you saw? There is a tablet mounted on the wall in the room that you can use to add more items, which will again, be grabbed by seemingly invisible hands and put into your closet via the back door.
And the trying-on moments in the dressing room, which can often be dreadful, are much improved by customizable lighting that can easily be changed from "cool," to "golden," to "sexy time." There also a phone plug-in so you can listen to your own music and charge your battery.
The concept was first introduced to the brand's Valencia Street store in San Francisco in 2017 and has been established in other cities, before finally arriving in Boston in recent weeks.
Open 11 a.m.-7 p.m. Monday to Thursday, 11 a.m.-8 p.m. on Fridays and Saturdays, and 11 a.m.-6 p.m. on Sundays, 353 Newbury St., thereformation.com.
---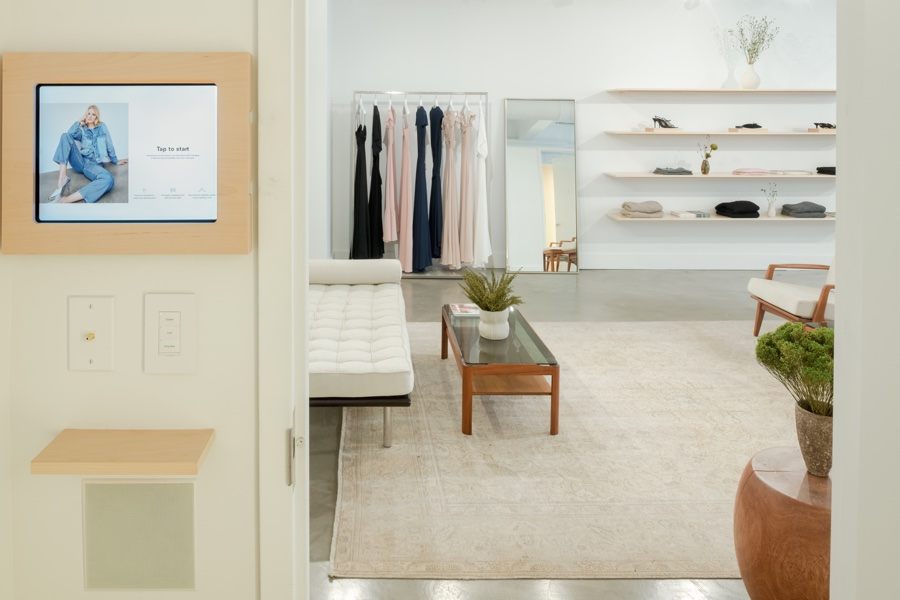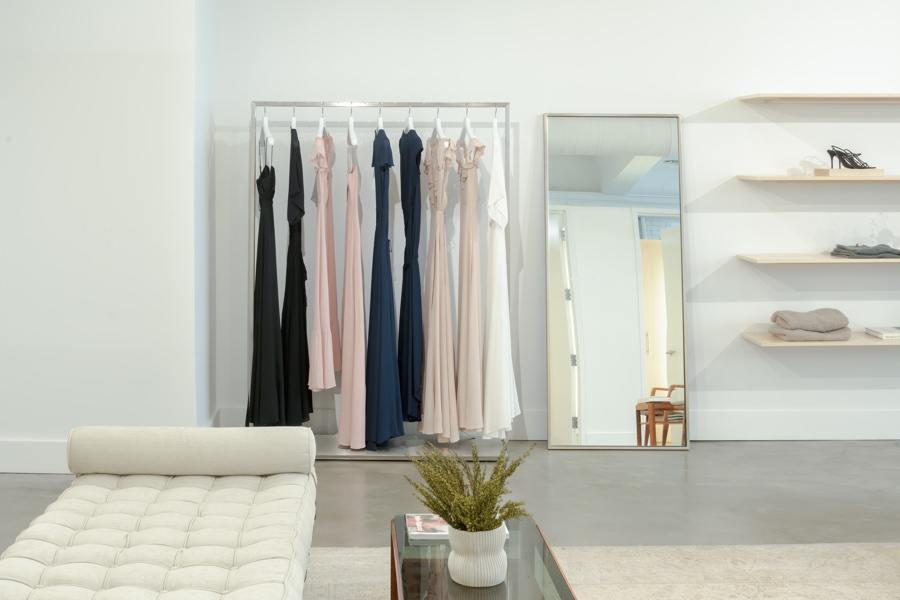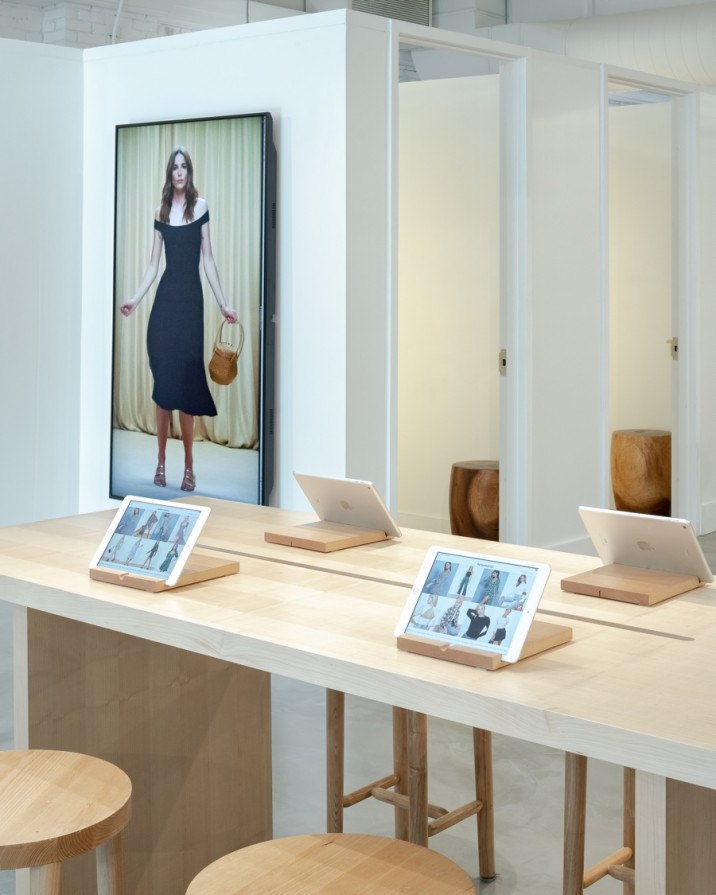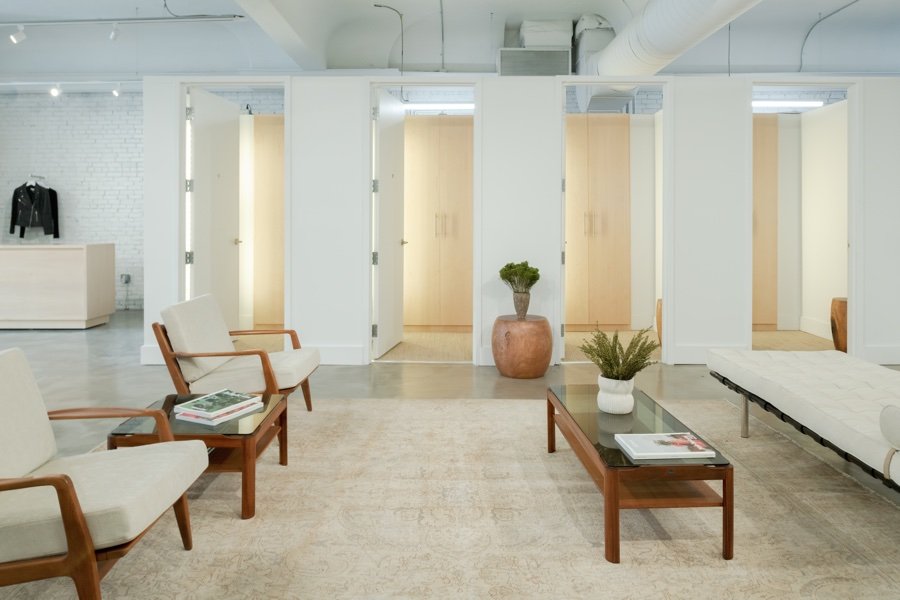 ---
---