News
Brother Bailey's 17th Birthday Party!
Check out scenes from the February 14th, 2020, event at Regan Communications Group's waterfront headquarters in Boston.
---
VALENTINE'S DAY PUPPY LOVE IN BOSTON
More than 100 dog lovers and several canine guests gathered today at Regan Communications Group's waterfront headquarters in Boston to celebrate the 17th birthday of founder George Regan's beloved Pekingese, Brother Bailey.
Brother Bailey is the oldest Pekingese in Boston and also the oldest of his breed in the Commonwealth of Massachusetts. Brother Bailey has been a longtime fixture at Regan's offices, fundraisers, and political events over the years. At the party, Boston's famous street priest, Father Jack Ahearn, delivered a blessing for Bailey. Boston Mayor Marty Walsh and Governor Charlie Baker both named this "Brother Bailey Day" in Boston and all of
Massachusetts. Boston City Councilor Michael Flaherty presented a proclamation from the City of Boston for "Brother Bailey Day," and a proclamation from the Commonwealth of Massachusetts was presented as well. Boston Philharmonic Orchestra Conductor Benjamin Zander and Blues legend James Montgomery serenaded the birthday boy on his harmonica and led a chorus of "Happy Birthday! The birthday boy does not eat dog food, and was treated to his favorite dishes. Mandarin Oriental Boston GM Philipp Knuepfer, brought his Brother Bailey's favorite ham and cheese sandwiches, which were served alongside meatballs from Victory Point, hot dogs and pizza from Cask n' Flagon, chicken tenders from Legal Sea Foods, and bacon from the Seaport Hotel. Guests also sipped on Davio's Chardonnay.
The event drew many notables from Boston's business, political and media worlds. Brother Bailey was also joined by canines from the Boston Police Department and dozens of other four-legged friends! Others on the human guest list included: Rick Waechter, President, Clear Channel Outdoor Boston Division; Robert Cordy, former Associate Justice of the Massachusetts Supreme Judicial Court; Stephen Coan, President & CEO of Mystic Aquarium; Dan Rea, WBZ Radio host; Eddie Doherty, former Clerk of Courts, Norfolk County; Philipp Knuepfer, General Manager, Mandarin Oriental Hotel; Oleg Uritsky, CEO, Helge Capital; Janet Wu, Bloomberg Radio; Chris Collins, former NECN sportscaster; Paul Foster, former Reebok executive; Scott Carline, Chief, Mashpee Police Department; Greg Lano, Principal, Mass Media Resources; Sharon Seabury, Owner, Twin Pinnacle Realty.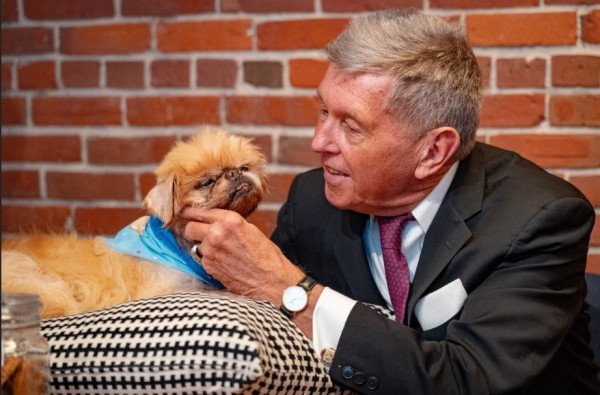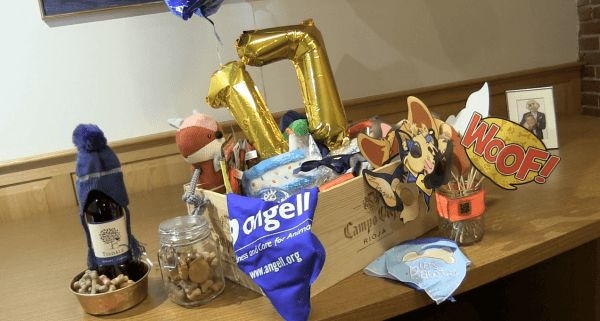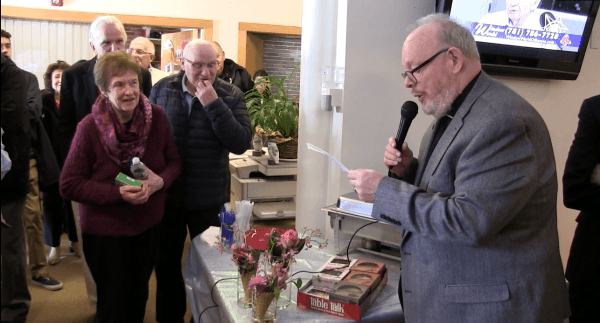 ---