Guides
Five Spring Style Essentials, According to Boston Fashion Pros
Keep your wish list short this season with the hottest trends.
---
THE TREND:
HYBRID JACKETS
Jeff Lahens, 9Tailors
What, exactly, is a "hybrid jacket"? It's what happens when you cross a men's sports coat with a shirt—and according to Lahens, it's extremely hot for spring. Look for jackets that go from day to night in bright spring colors (think yellow and orange) and textures such as linen and cotton. Downtown, 9tailors.com.
MUST-BUY: 9Tailors soft-linen hybrid jacket, $425.
---
THE TREND: KICK-FLARE TROUSERS
Leslee Shupe, Serenella
The early 2000s are calling again: While buying for the upcoming season, Shupe has been spotting throwback silhouettes, including flared styles, everywhere. Her favorite piece? A pair of Italian-made high-waisted trousers. "They have beautiful clean lines and are so flattering," she says. Back Bay, serenellausa.com.
MUST-BUY: High Sport cotton-Lycra "Kick" pants, $860.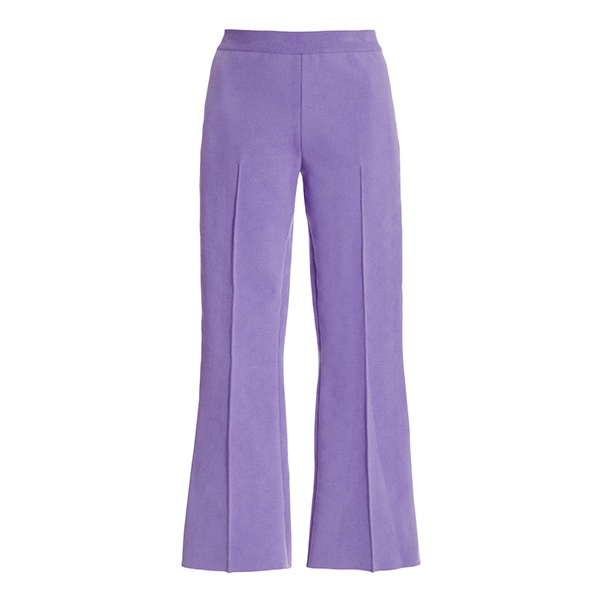 ---
THE TREND: HEAVY METAL
Lana Barakat, December Thieves
Barakat is all about slaying the look, and metallic is her mantra for spring—especially when it comes to maxi-length gowns and body-chain jewelry. Pair with sculptural or chunky heels for an extra-bold statement. Beacon Hill, decemberthieves.com.
MUST-BUY: Dea Rail hand-sculpted bronze body jewelry with brass chains, $728.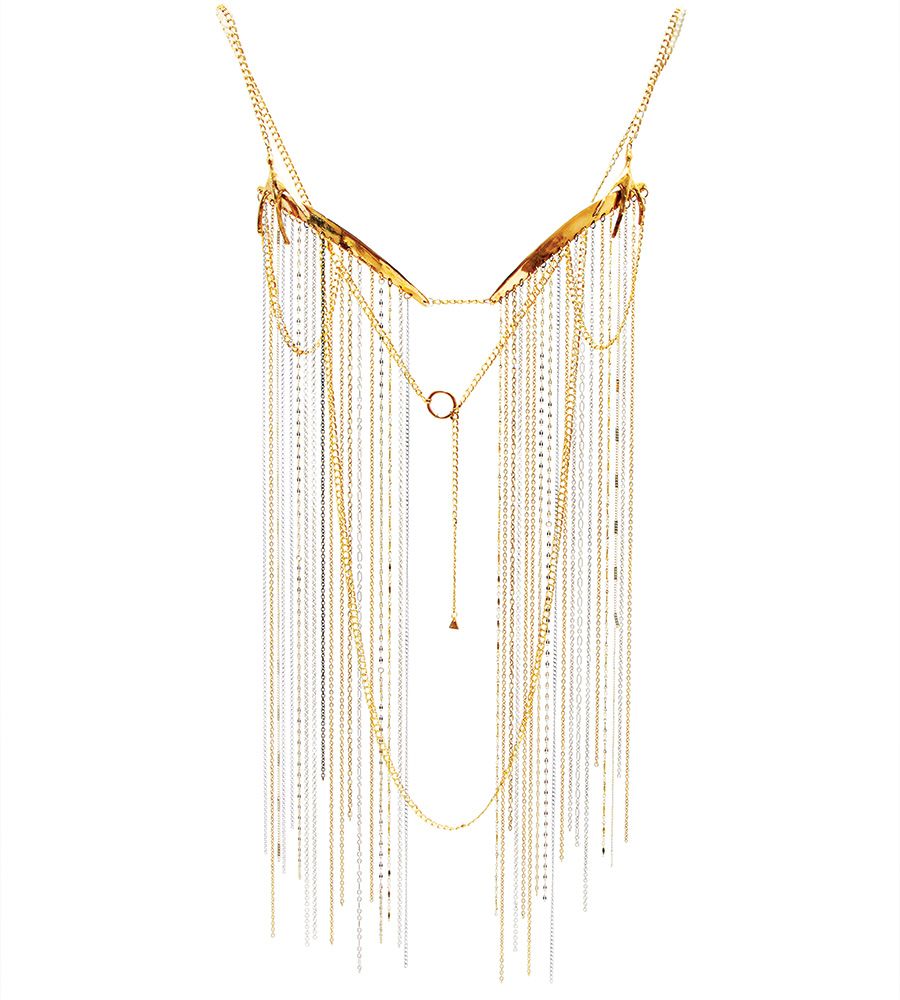 ---
THE TREND: CUTE SNEAKERS
Nash Yacoub, Milk Money
A retail scene newcomer, Yacoub puts her "milk money" on sneakers as a spring trend—and not squeaky white tennis shoes, but rather kicks featuring colored leather and funky accents. "They can be worn with anything from a cool suit to a formal dress," Yacoub explains. Wellesley, milkmoney.co.
MUST-BUY: Dolce Vita "Dolen" sneakers, $145.
---
THE TREND:
FULLER SHIRTS AND PANTS
Philip Saul, Sault New England
Attention, guys: Before your next date night, Saul suggests checking fit. This season, slims and skinnies have been replaced with less-structured pants and tops. To wit: Relaxed Oxford shirts offer comfort without being sloppy. "They're a great starter piece…since they go well with jeans, khakis, and shorts," he says. South End, saultne.com.
MUST-BUY:  Sault New England "Classic" long-sleeve Oxford shirt, $178.
First published in the print version of the March 2023 issue with the headline, "Spring Essentials."
---