News
Six Lip Boosters for Spring
Get your smoochers ready with these tried-and-tested enhancers.
---
1. Lips Too Rough?
Do it like the French and smooth your kisser with a lip polish that's vegan, organic, and uses natural fragrance. French Girl Organics Rose Lip Polish, $20, Anthropologie.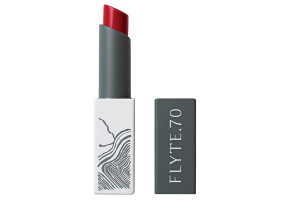 2. For Shine
Put some pep in your pucker with this high-gloss, high-pigment lipstick, which has the added benefit of hyaluronic acid.
L+L.LipLacquer in "Das Model," $34.
3. Lips Over-Pigmented
Sloughing off that dead skin can help generate new cells and reduce pigmentation over time. And who doesn't love something with the name "unicorn" in it?
Unicorn Lip Scrub, $13.50, Lush.
4. Not Enough Color
Color your lips healthy with this balm, which can also be used for cheeks and boasts antioxidant-rich ingredients such as carrot.
Ere Perez Carrot Colour Pot in "Harmony," $31, Credo.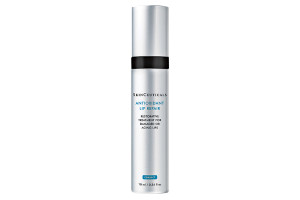 5. Dry and Tight
This potent cream by cult fave SkinCeuticals helps hydrate and replenish your smile.
Antioxidant Lip Repair, $47, Bella Santé.
6. Need Sun Protection
Don't neglect your pout when you're outdoors: This lightweight serum offers 100 percent mineral SPF 15—perfect for the beach or the slopes.
Solara Suncare Pout Protector Lip Serum, $16, Bluemercury.
---
Lip Service
Three local ways to go the extra mile for your smile.
1. INJECTABLES
Looking to pump up your pout? Make an appointment at Boston's Taylored 2U Aesthetics for minimally invasive dermal fillers such as Juvéderm or Restylane.
2. HYDRAFACIAL LIP PERK
Up to 30 days of plumpness and hydration is a reality thanks to this 10-minute, $50 treatment at Skin Spa New York in Chestnut Hill.
3. LASER THERAPY
Dealing with discoloration or growths from sun damage? Fractional resurfacing lasers from a trusted dermatology practice, such as Skincare Physicians in Chestnut Hill, can help.
First published in the print version of the April 2023 issue with the headline, "Sealed With a Kiss."
---