MARIETTE BARSOUM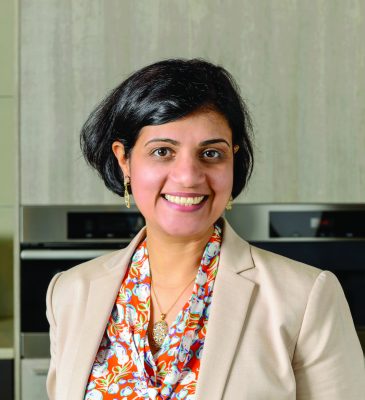 MARIETTE BARSOUM
Divine Design Center
617.443.0700 | divinedesigncenter.com
Mariette is the Owner, Co-Founder, and Principal Designer of Divine Design Center and Divine Design + Build. An Interior Designer and Certified Kitchen Designer (CKD), as designated by the National Kitchen & Bathroom Association, she has built a reputation over the years of putting her customers' needs at the heart of innovative design. Mariette's sought-after designs are extensions of her clients' taste and draw from the aesthetic of their existing home.
What inspired you as a child to start your own business?
I grew up in Egypt. Subsequently, I was always told what to do, what to say, and how to act, but I wanted my own freedom and I wanted to control my own destiny. So, I think the thought of doing what I love in my own business was a no brainer when I had the opportunity.
Why is location important to the success of your business?
Location for Divine Design Center is everything. Something that was really important in the founding of our new location lies in the sheer size of the space. Here at the Divine Design Center showroom at 2 Battery Wharf, not only are we in the hub of innovation (being just minutes from the expanding Seaport, Cambridge, and Metropolitan Boston neighborhoods), but we are also fortunate to showcase 8,000 square feet of kitchen, bathroom, and wardrobe design. Our location is pivotal for accessibility to the general public. However, the scale of our modern showroom affords and curates the total living concept, modern European furnishings included. To be in the center of this innovation and desire for contemporary design drives a higher influx of local clientele. We strive to provide customers, in their own city, everything for their modern design aspirations. Additionally, as for being in the North End and the waterfront, I love the feeling of being part of these neighborhoods specifically. Consequently, our showroom on Battery Wharf supersedes my goal to be the neighborhood destination for all modern designs.
If you could give advice to other women hoping to start a business, what would it be?
You can do it, be strong, and do not let anybody put you down. Most importantly, do not give up, failure will only make you stronger.
Who was your role model growing up?
It was not one person in particular, but rather I found inspiration and motivation in anyone who wanted to change and make something good out of themselves and the people around them.
Did you always want to start your own business?
While I always wanted to follow my dream, and do what I loved, owning my own business was not at the forefront of this vision. Although I call myself rebellious sometimes, I am still
a conservative person by the nature of how I grew up. It was
the encouragement of my husband Magued, the love of my life, which pushed me to find the confidence within to start my own business. I needed that push, and it's led to an incredible sense of female empowerment.
Who do you consider your mentor?
I do not have a particular one person. My philosophy, and my belief that I even instill in my kids is very simple: every person you meet will teach you something and will have an impact on you. It is up to you to choose the right teachings.
---