Inspiring Quotes From College Commencement Ceremonies
A bunch of Boston area students walked across the stage during graduation Sunday, and guest speakers gave them words to live by.
---
For graduating seniors, taking some words of wisdom into the "real world," once college comes to an end, is an important part of staying motivated when going forward and pursuing a professional career.
On Sunday, thousands of graduates from more than half a dozen schools in the Greater Boston area got to hear some advice and inspiring quotes from commencement speakers at their respective ceremonies. Below is a round up of quotes from some of the more notable speeches bestowed upon the class of 2013 by celebrities, entrepreneurs and industry experts that made guest appearances over the weekend:
I have nothing new to say to you…you already know you're graduating from one of the greatest universities on the planet.

–Morgan Freeman after receiving an honorary degree from Boston University.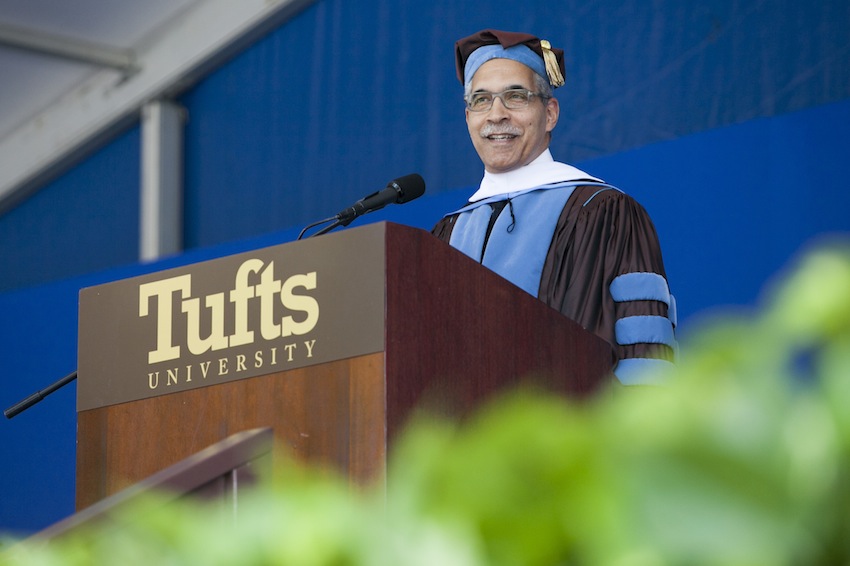 Begin the journey of life, above all, trusting what you care about and like. Think hard, always think hard, but don't worry too much about figuring out a precise strategy, a step-by-step plan. Instead, cultivate a faith, a specific faith that, by and large, doing the best you possibly can at what you value doing will bring you the chances, the opportunities you need.

–Claude M. Steele, during his address to the class of 2013 at Tufts University.
I have been continuously asked what I learned from that afternoon and I must declare that the lessons were many. I learned to think the unthinkable. I learned that the most horrific circumstances can produce the most inspirational and heroic of actions, not by one single person, but by the hundreds. Heroes like Boston Police Officer Tommy Barrett, UMass Lowell student Jeff Bauman, Carlos Arredondo and Boston Police Superintendent Billy Evans. I learned about friendship and how friends step up when the going gets tough. Friends and great leaders like Boston Mayor Tom Menino, Governor Deval Patrick and President Barack Obama. I learned the stories of four wonderful people tragically taken from us way too early. I will never forget Martin Richard, Lingzi Lu, Krystle Campbell and MIT Officer Sean Collier. I learned about how giving and how generous people can be. I learned that Twitter can be your best friend to help you get the word out to a lot of people during an emergency. I learned that when asked: cities like Boston, Watertown, Belmont, Cambridge and Newton will cooperate with honor and do their part to help catch a bad guy. And, I learned great things can happen when you're surrounded by great people.

–Boston Police Commissioner Ed Davis talking about the Boston marathon bombings during his address to the UMass Lowell Class of 2013.
Our hearts go out to those who were hurt…but we still focus on what is good: all the acts of kindness and help. One act of hate is no match for hundreds of acts of love.

–Bert and John Jacobs, cofounders of Life is good, during their address at Bentley University.
You don't have to wait for tragedies to occur to rush to the aid of those in need. Help a complete stranger, hold doors open for others, show others respect, make a small donation to a worthy cause, perform random acts of kindness…My advice is, don't follow the advice of others…Be your own person, make your own decisions…and don't be afraid to fail…Class of 2013, remember to dream your dream, nothing is impossible, don't take no for an answer.

–Patriots Owner Robert Kraft during his speech to Suffolk University.
---