Marathon Survivor Dances for the First Time Since April Attack
Adrianne Haslet-Davis took the stage and showed off a customized bionic leg during TED2014.
---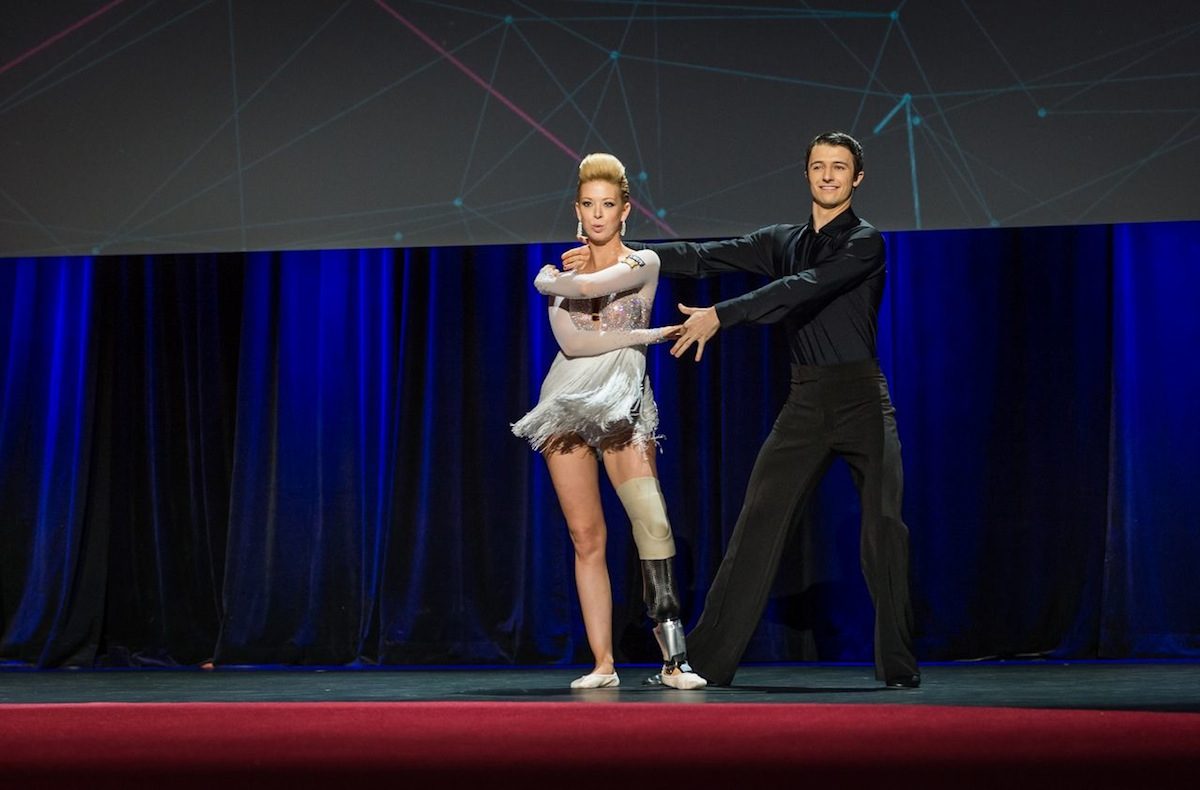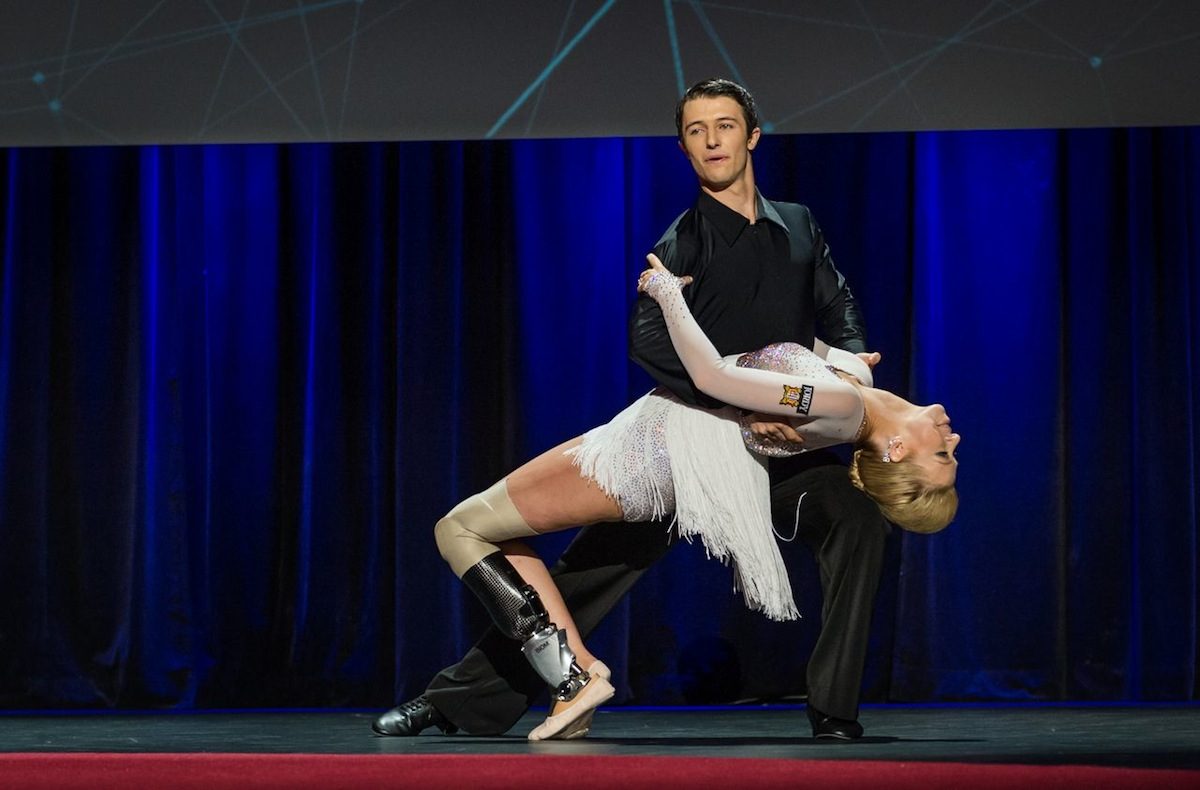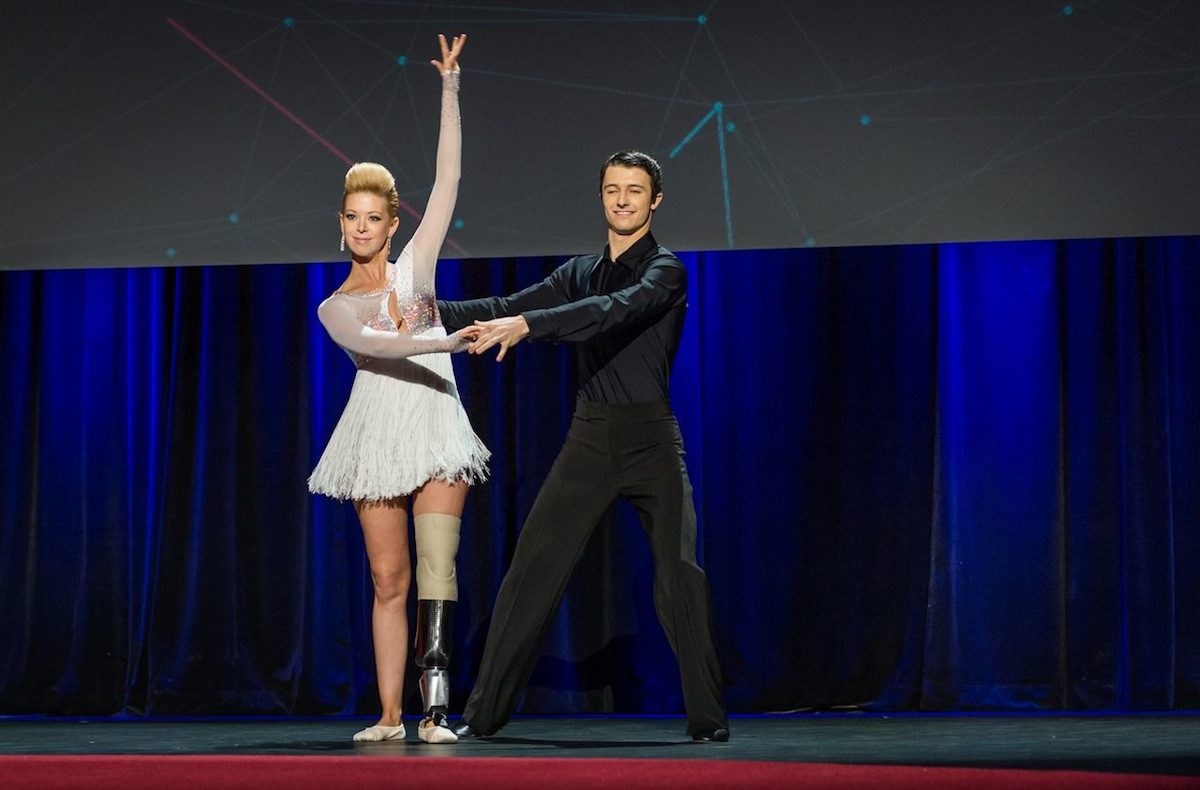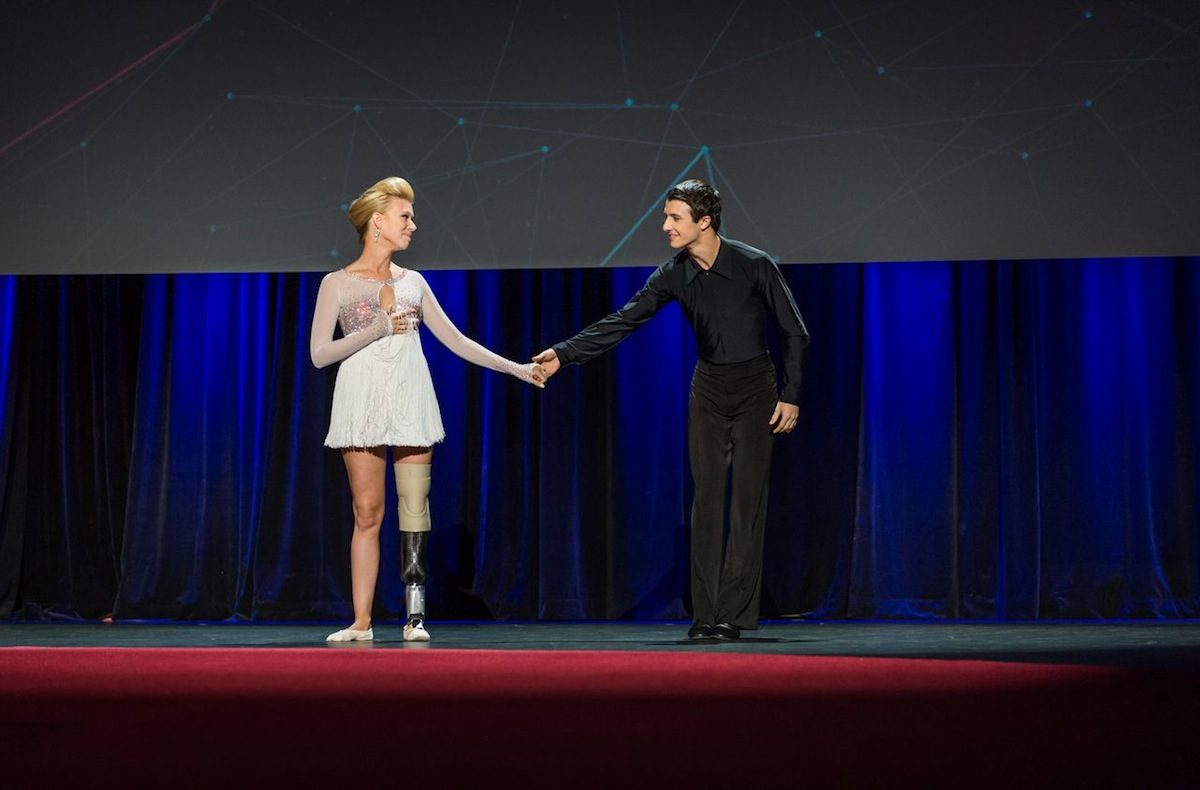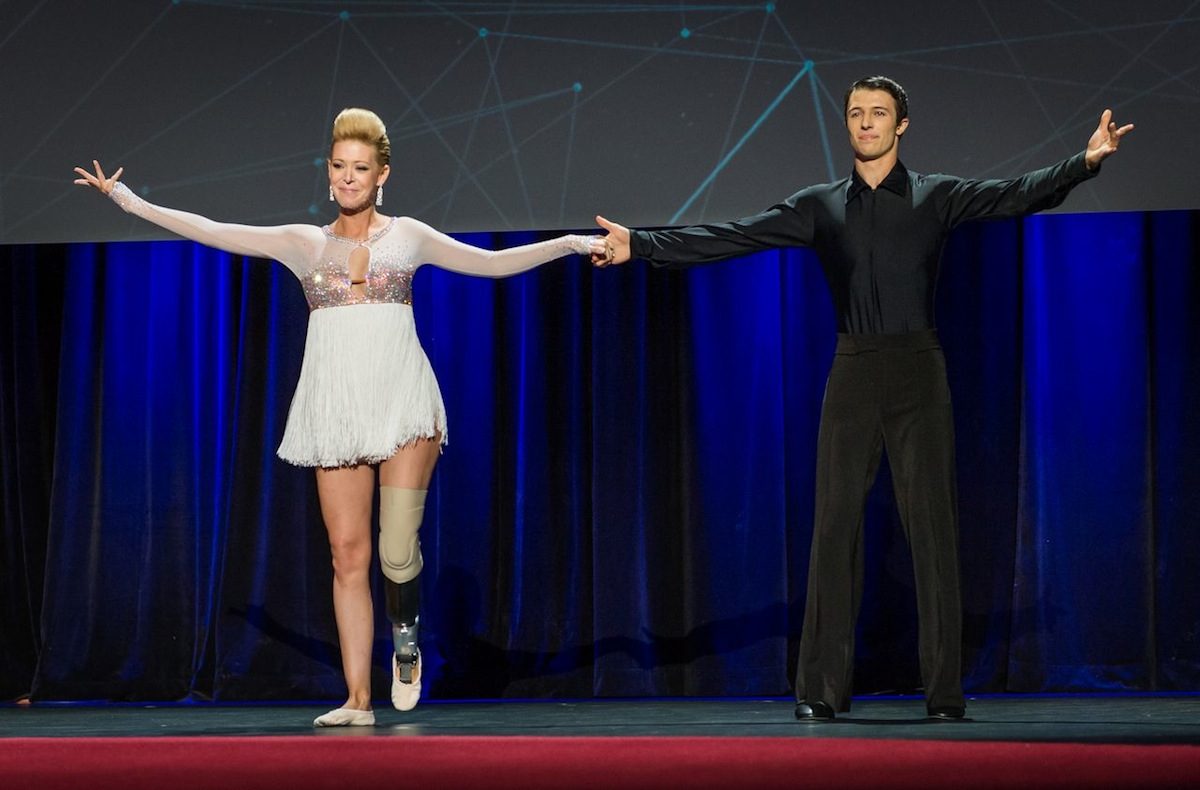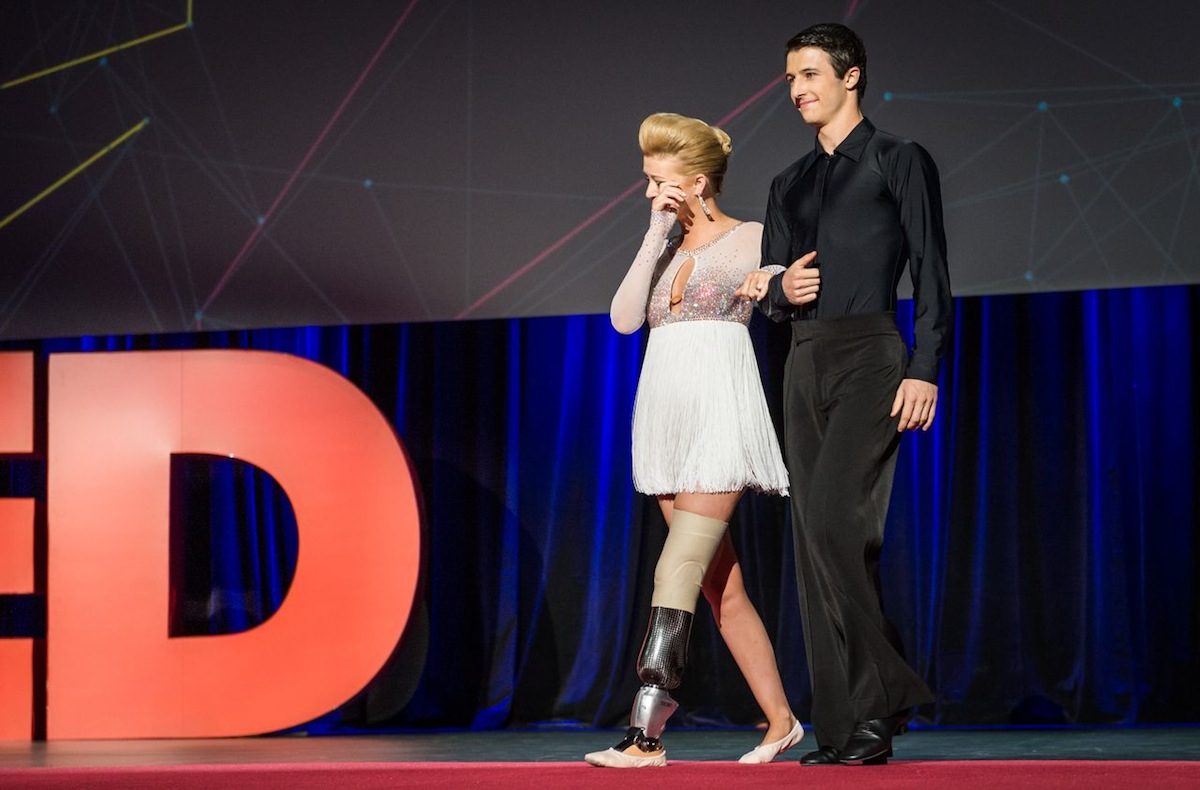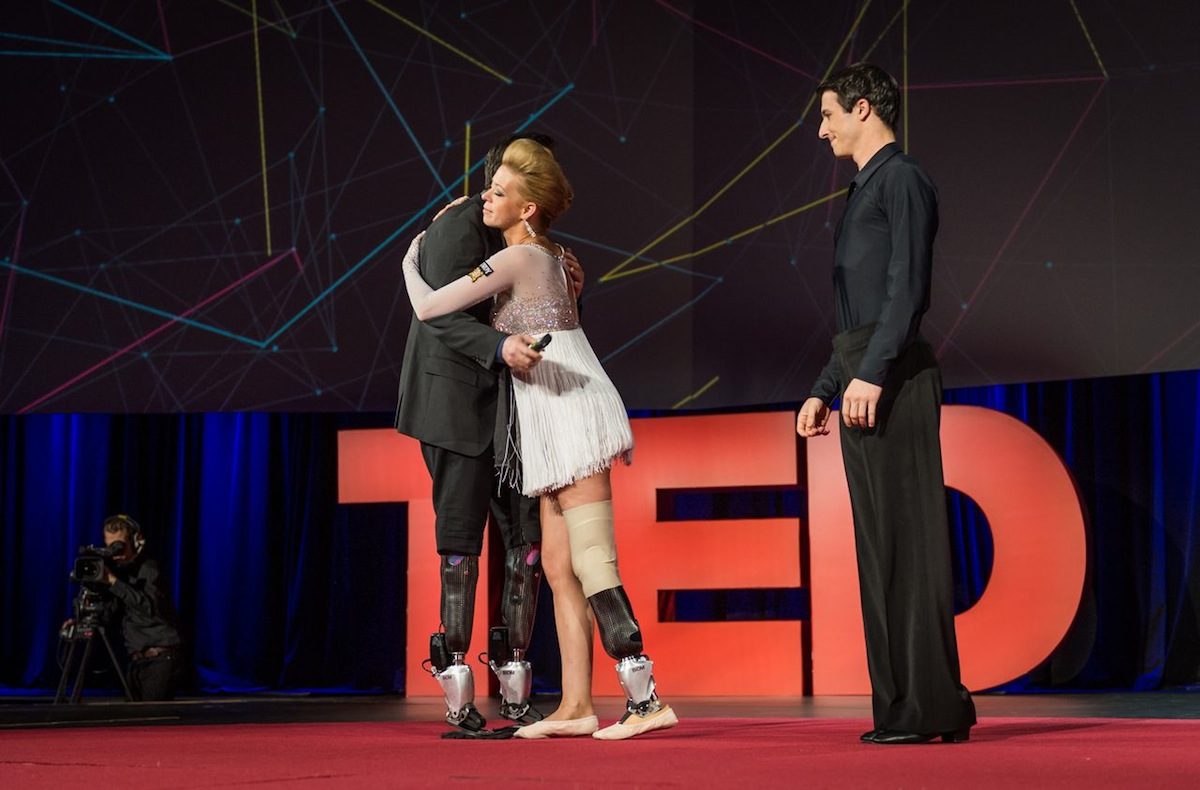 A Boston Marathon bombing survivor that lost one of her legs in the April attack got the chance to dance again with the assistance of a bionic leg built by researchers from MIT.
During the TED2014 conference in Vancouver on Wednesday afternoon, Adrianne Haslet-Davis, who lost her left leg below the knee after a bomb went off on Boylston street last April, gracefully took the stage for the first time and carried out a rumba routine with dance partner Christian Lightner in front of a packed room of event attendees.
Haslet-Davis, a professional dancer, was able to flawlessly perform the dance thanks to the advanced, custom-built prosthetic developed by Hugh Herr, director of the Biomechatronics Group at The MIT Media Lab.
After the emotional routine, which highlighted the durability and flexibility of Herr's unique bionic prototype, Haslet-Davis thanked the city, the crowd, and the engineers that helped her overcome the tragedy of the marathon attack so she could dance once more. "I'm thrilled to have danced again. It was invigorating to dance publicly with my new leg, but also to realize that my return to dance may have the power to inspire other people to reach for their goals and be proactive in their lives. I was always determined to dance again, and I knew that I had to, that I would, and here I am," she said in a statement.
Haslet-Davis noted the significance of how close the first-anniversary of the bombing was to her public appearance and performance. "[It] stands as a reminder that I'm a survivor, not a victim," she said.
Haslet-Davis and Herr developed a special bond after meeting at Spaulding Rehabilitation Hospital in the days following the attack. Herr, a double amputee, was inspired to build a working artificial limb for her after hearing her story.
As Boston reported in an interview with Herr back December, the MIT proffessor lost both legs after being caught in a blizzard on Mount Washington when he was a teenager. He later went on to become the "leader of the bionic age," something he touched upon during his presentation at TED2014 on Wednesday.
According to TED2014 reporters, Herr's lab launched "a 200-day research period to study the dynamics of dance," focusing on movements and the forces applied to specific parts of the leg. From there, the built the bionic leg for Haslet-Davis. "In 3.5 seconds, the criminals and cowards took Adrianne off the dance floor," Herr said. "In 200 days, we put her back."
---