37,000 U.S. Flags Planted in Boston Common for Memorial Day
Each year, the elegant display pays tribute to those who fought for our country.
---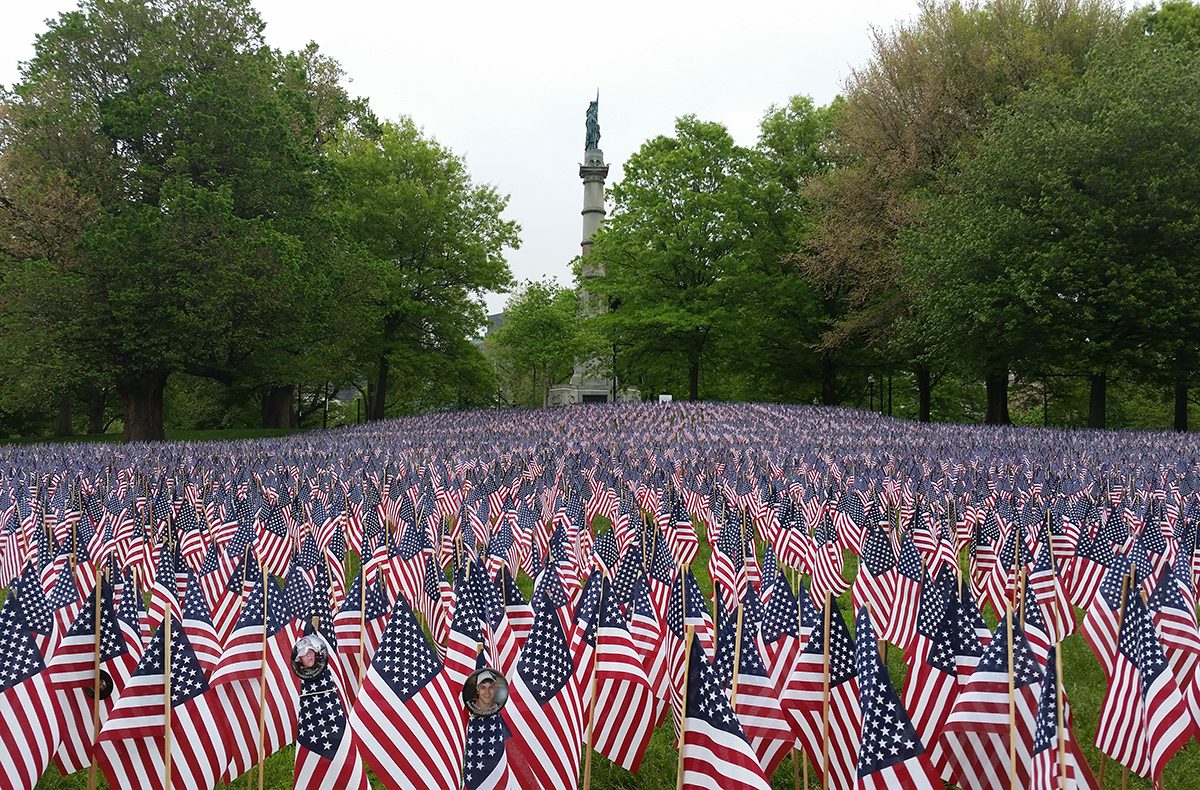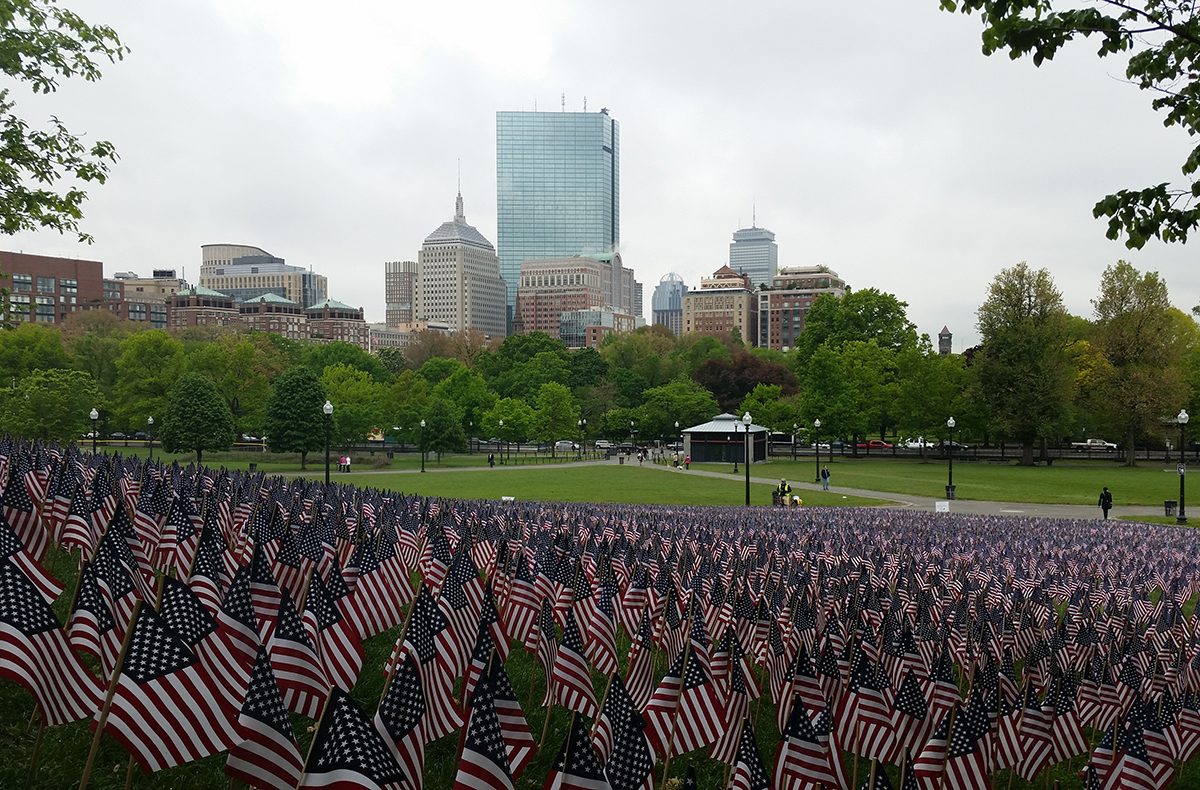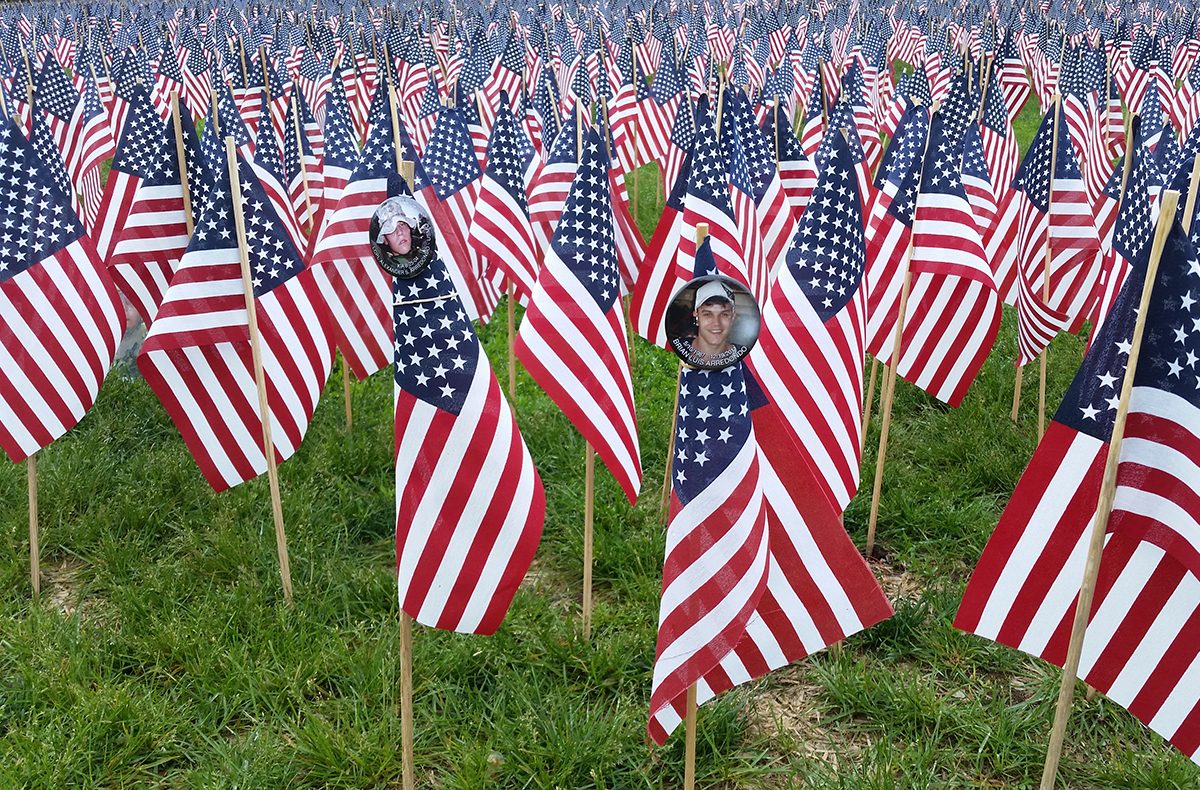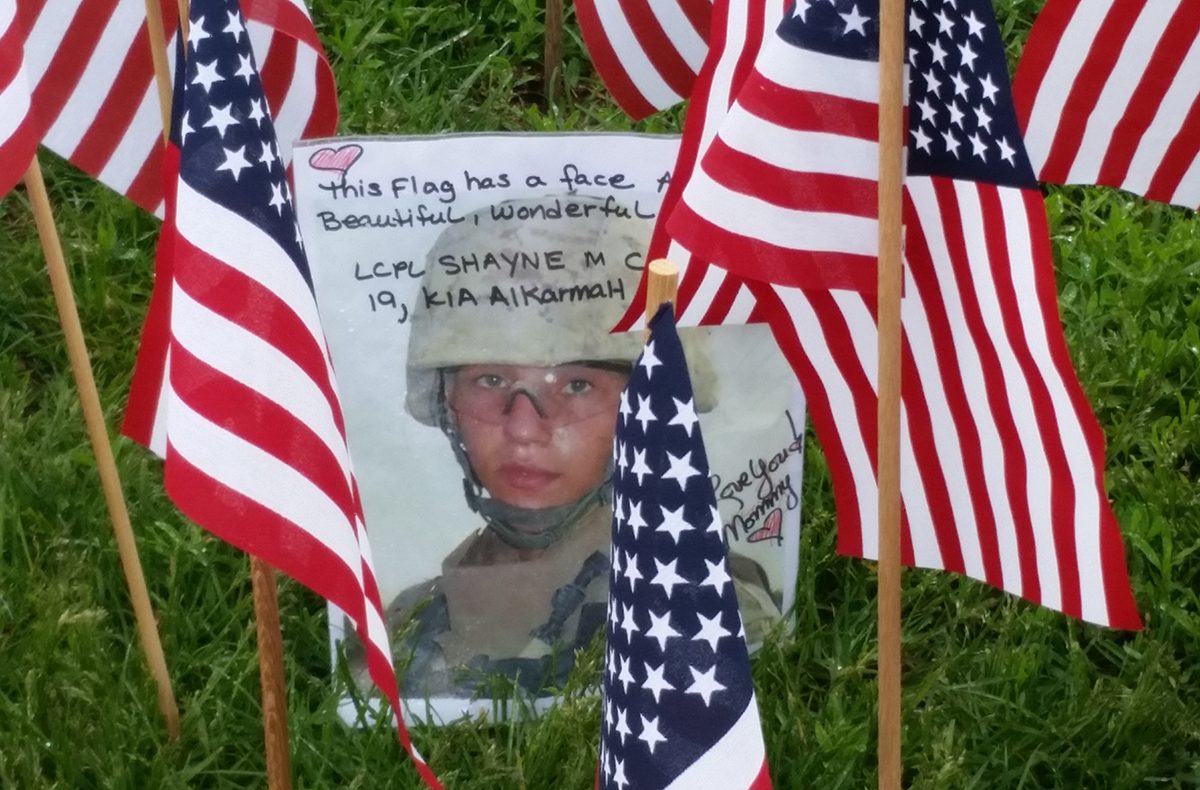 ---
For the last five years, the Massachusetts Military Heroes Fund has honored fallen service members by planting a "garden" of American flags in Boston Common.
Now on display on the westside slope by the Soldiers and Sailors Monument, each of the nearly 37,000 flags represents someone from Massachusetts who died since the Revolutionary War to the present. The moving visual reminds passersby on Memorial Day weekend of the essence of the holiday.
This year's flags were planted by some 500 volunteers on Wednesday, while another 205 were added during a ceremony on Thursday to represent service members who have died on active duty since 9/11.
People can sponsor individual flags on Crowdrise; donations to the Massachusetts Military Heroes Fund benefit military families who have lost loved ones.
This 2014 flag garden will be on display throughout Memorial Day weekend until Monday at 6 p.m.
---