Boston Protesters Rally Against Ferguson Shooting
Local residents marched from Copley Square to Boston police headquarters in Roxbury to stand in solidarity with demonstrators in Ferguson, where Michael Brown was fatally shot by a police officer last week.
---
Holding back tears, Carla Sheffield shared the story of her son, Burrell Ramsey-White, who was shot by a Boston police officer two years ago, at a rally on Saturday where Boston residents protested a police officer's fatal shooting of unarmed black teenager Michael Brown in Ferguson, Missouri.
"I'm fighting for justice for my son because every time I turn around, there's another black child, another young brother, somebody's son being taken down by the people who are supposed to protect and serve us," she said.
About 200 protesters, many of whom had attended a vigil for Brown on the Common earlier this week, marched from Copley Square to Boston police headquarters in Roxbury, chanting slogans like "Hey hey, ho ho, police brutality has got to go" and "No justice, no peace, no racist police" and raising their arms with palms open, replicating the "Hands up, don't shoot!" gesture that has become the symbol of demonstrators in Ferguson. Boston police officers on bicycles escorted the protesters and held traffic for them along the march route.
Once the rally gathered at the Boston police headquarters, several protesters took turns speaking, expressing their outrage over the ongoing racism and police brutality that Michael Brown's shooting—and Trayvon Martin's shooting two years ago—serve as an example of.
"I want to just tell you as a black mom what this is doing to me," exclaimed one of the protesters. "I'm so angry and so tired of all the brutality that goes on with black and brown boys. Why does my child have a target on his back? I don't understand, and I'm angry, and I want it to stop, and I think it's going to take all of us. We've got to stop this."
Shortly after protesters dispersed in Boston, Missouri Governor Jay Nixon declared a state of emergency and enforced curfew from midnight to 5 a.m. in Ferguson.
Check out photos from the rally in Boston below.
---
Boston Rally Against Ferguson Shooting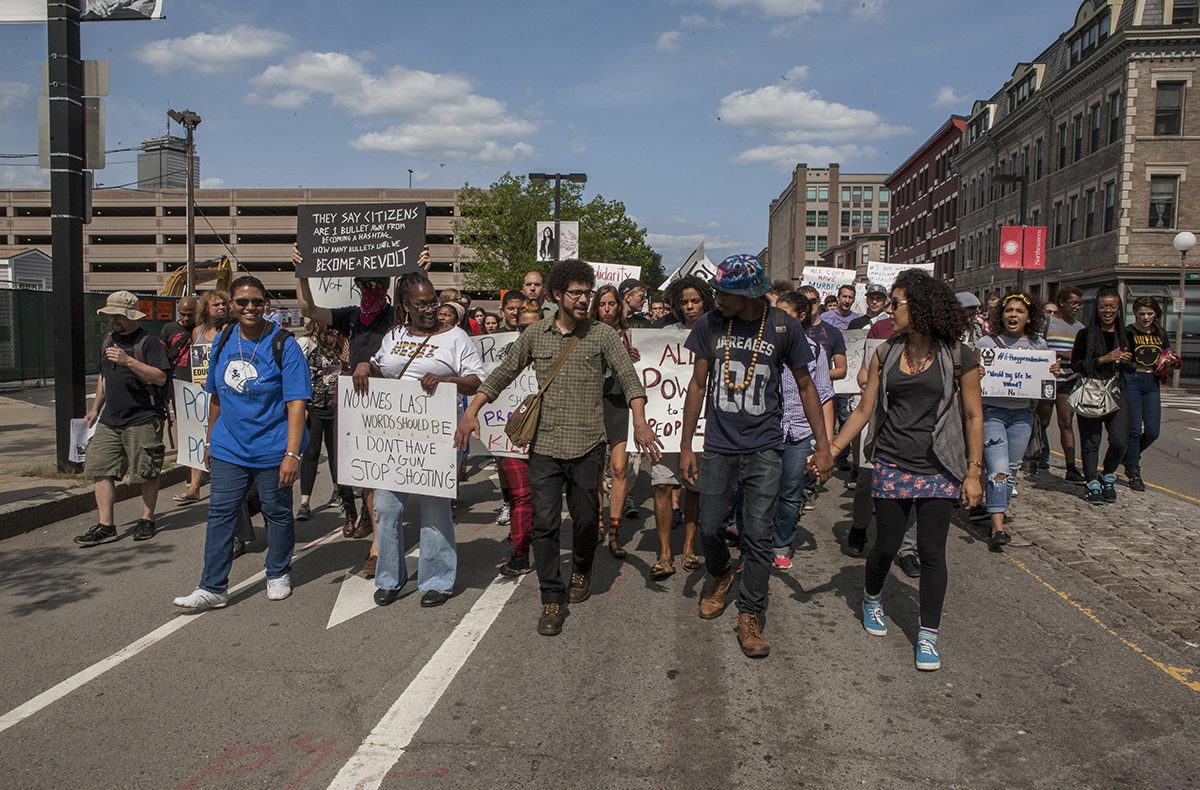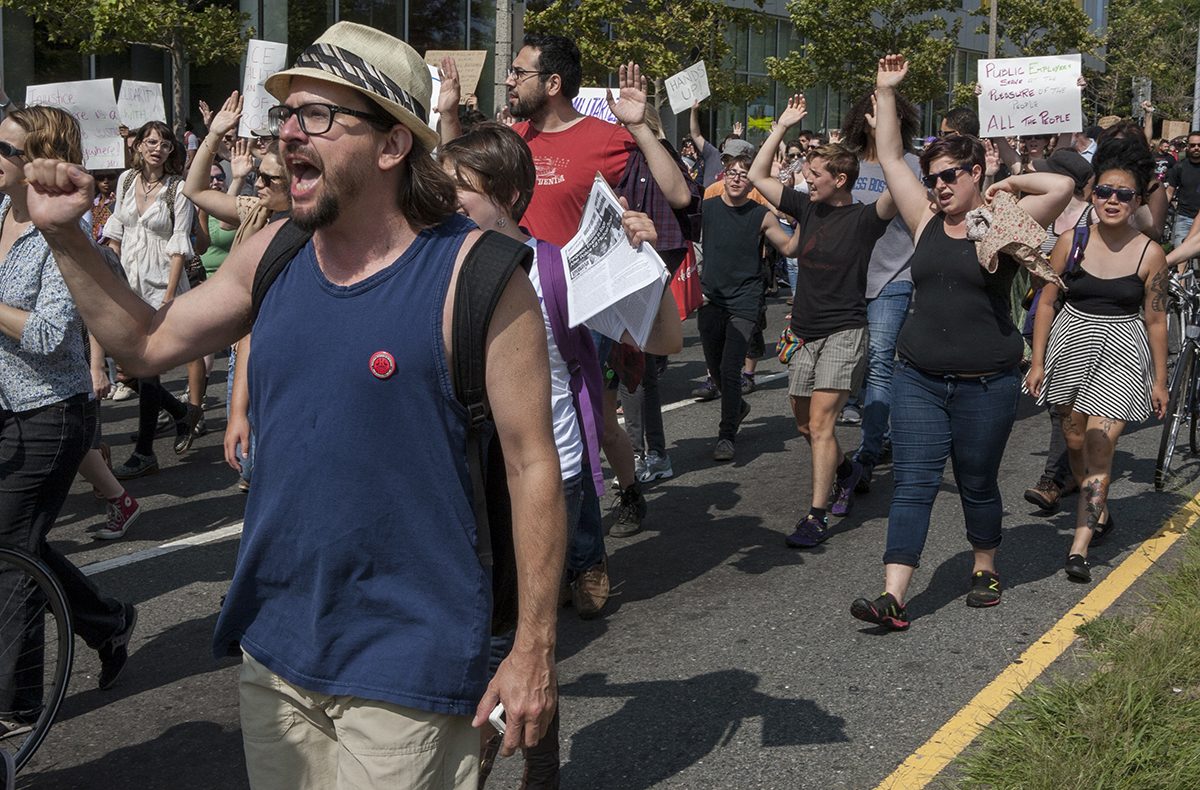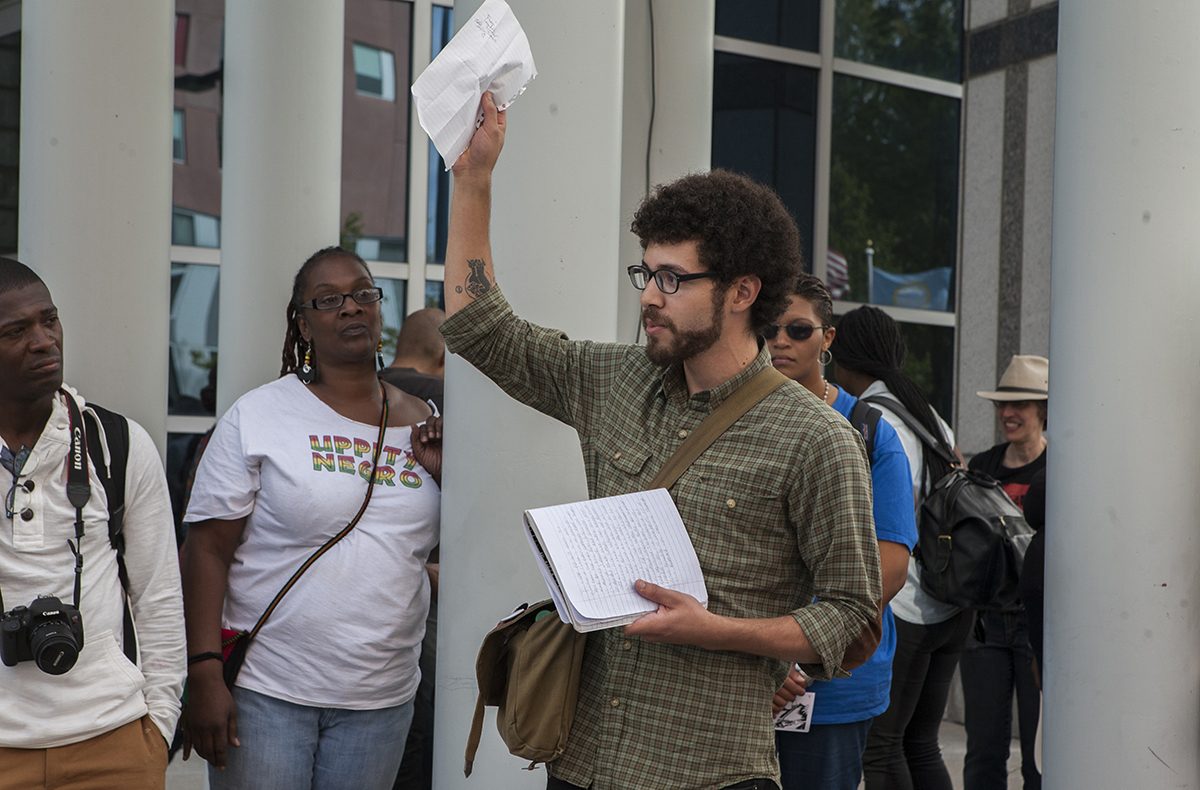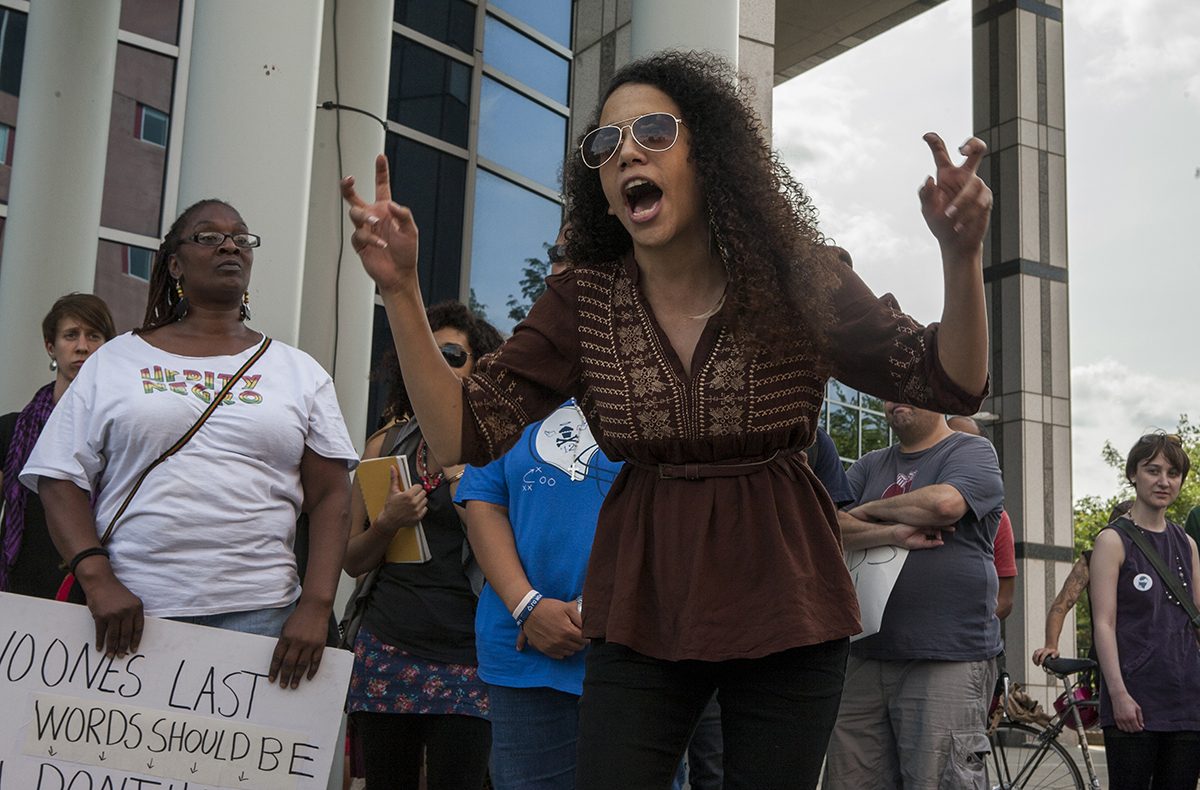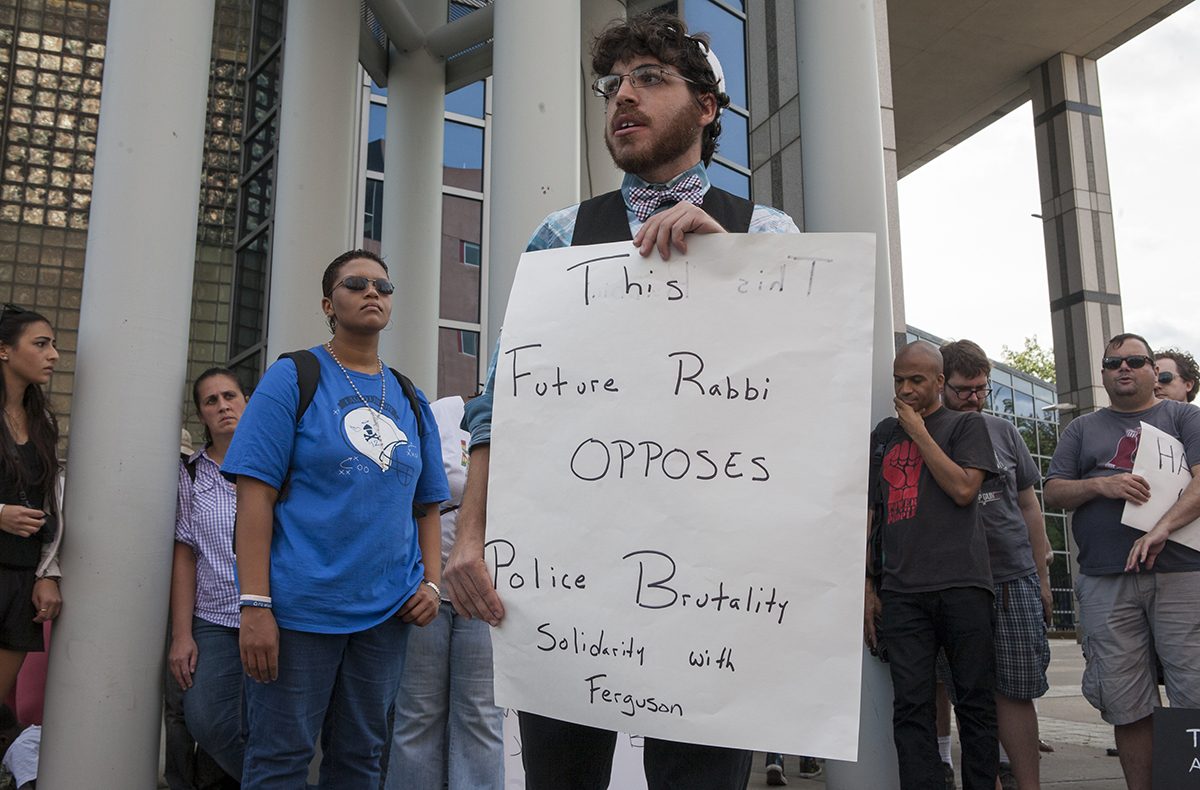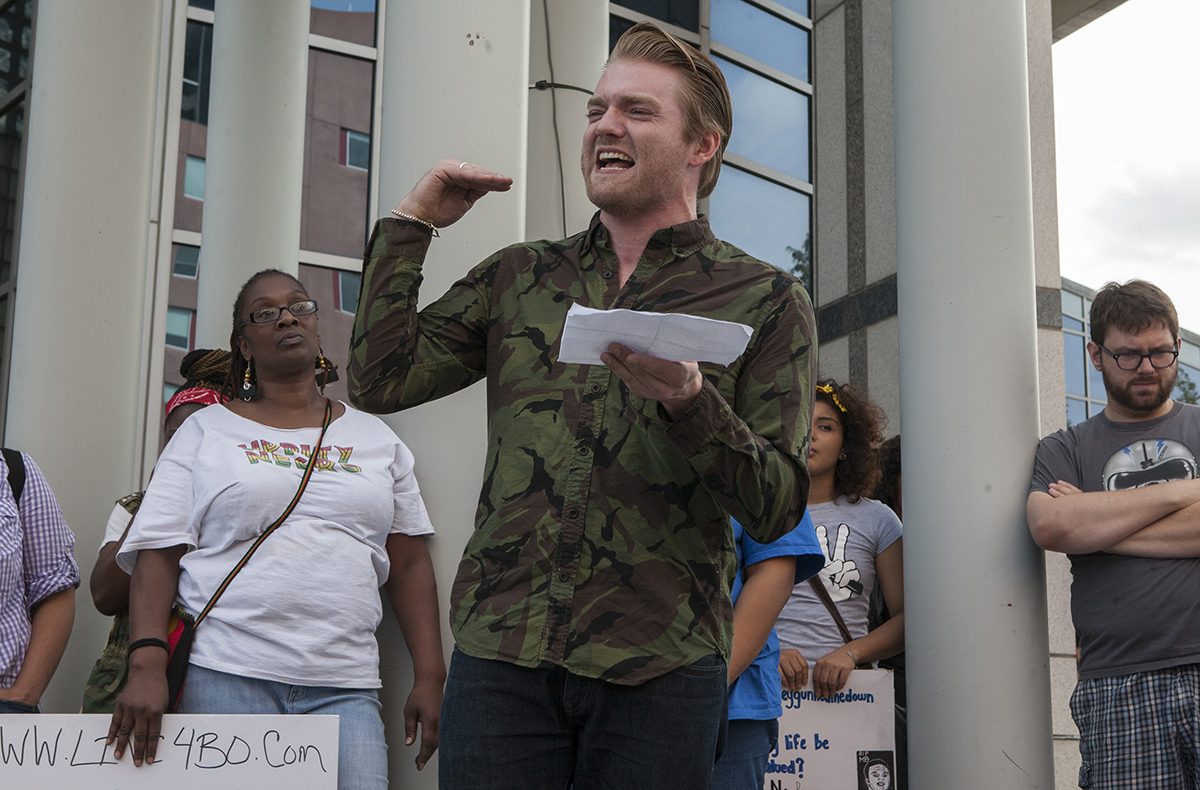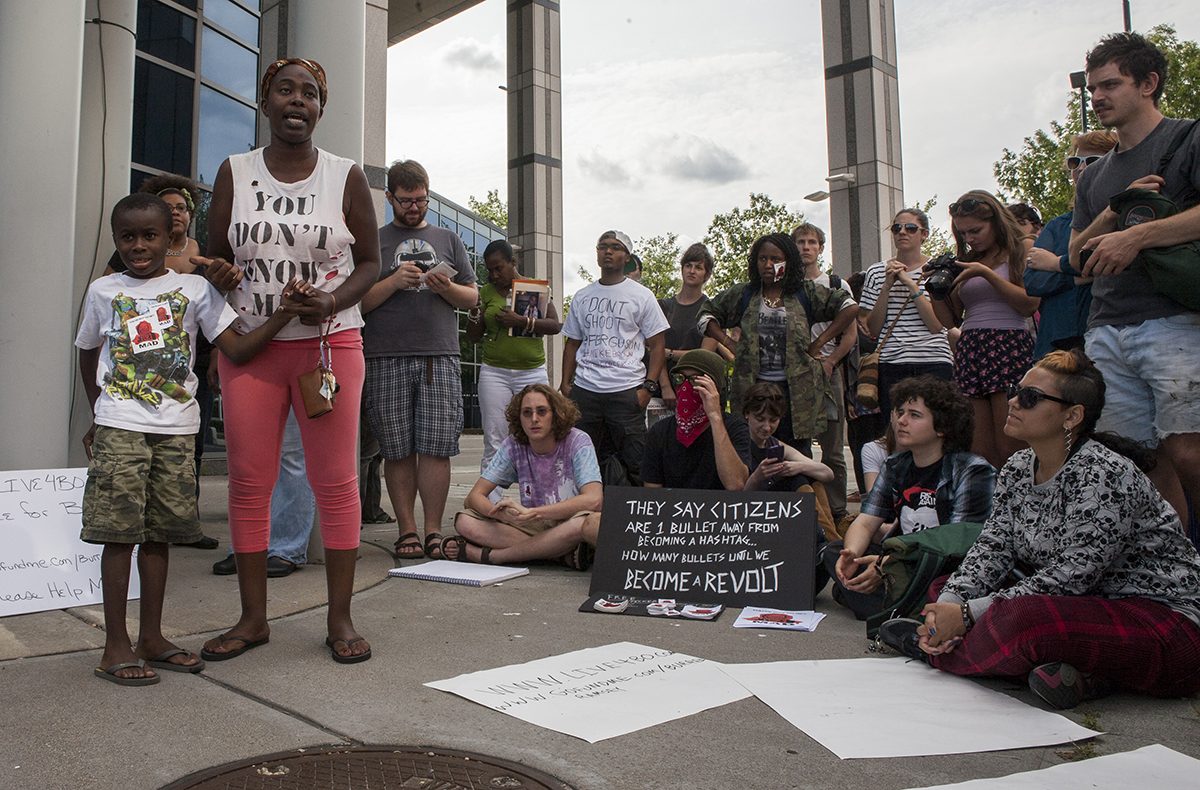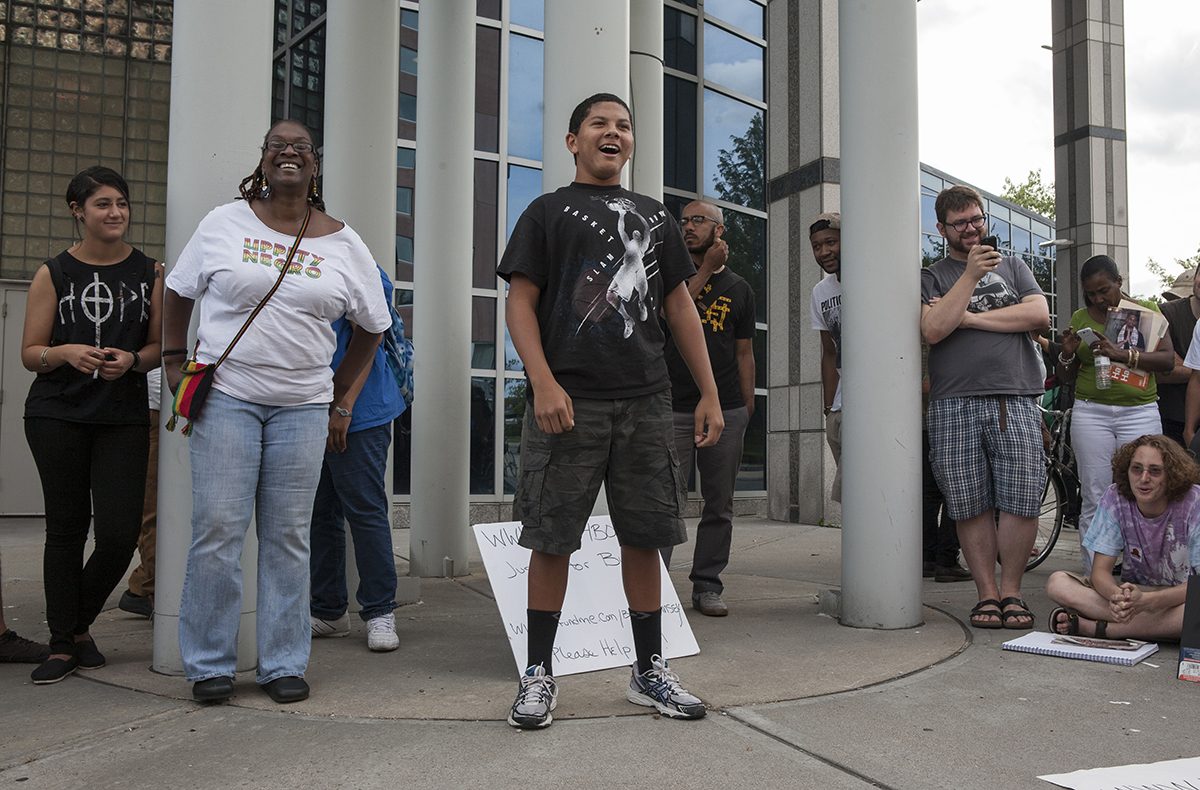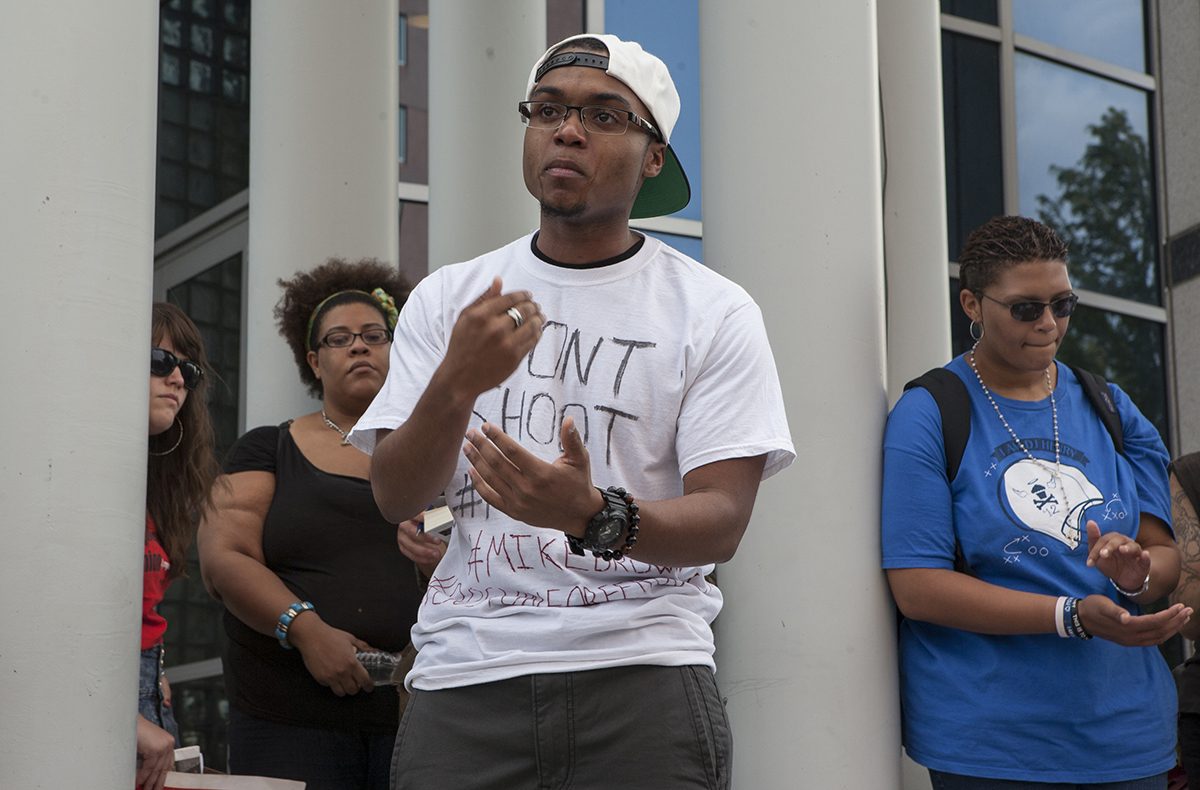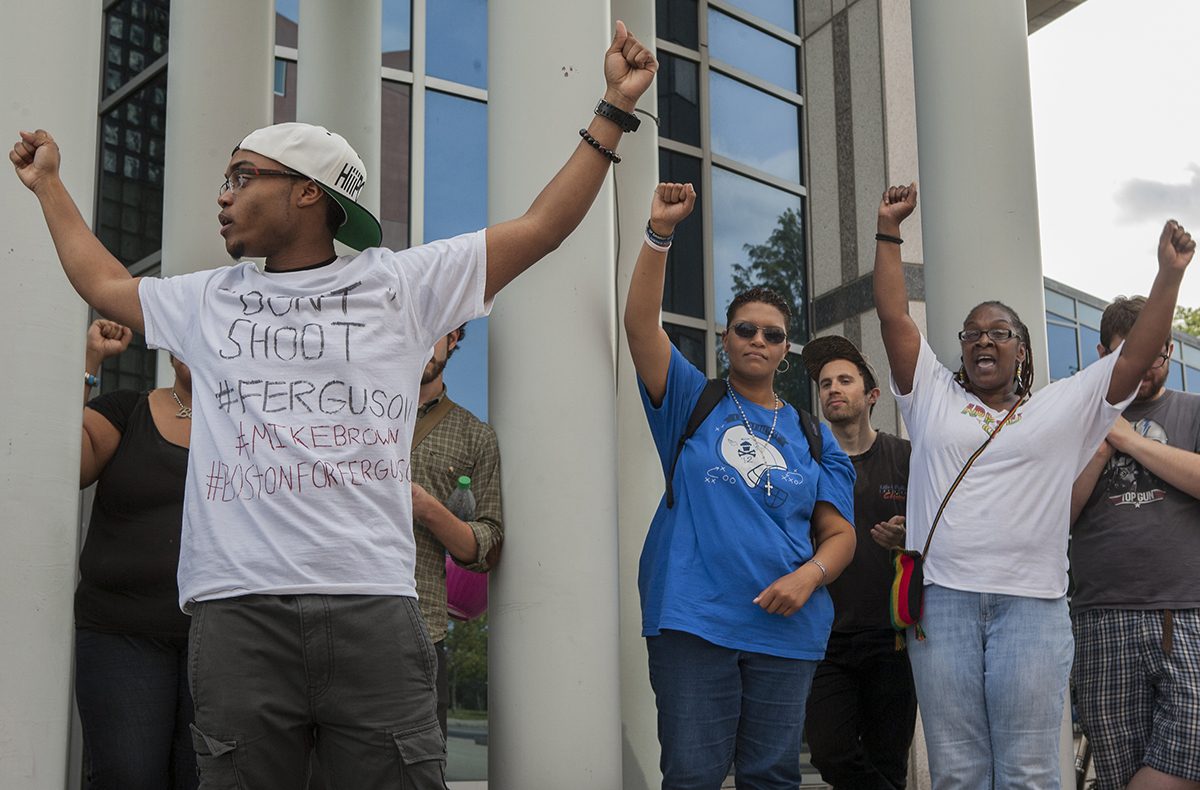 ---