Thousands Protest Eric Garner Decision at Boston Common Tree Lighting
Following the ceremony, the largely peaceful demonstration spread throughout Boston, disrupting MBTA service and shutting down access to Interstate 93. A small number of arrests were made.
---
Shouts of "I can't breathe," the last words uttered by Eric Garner, drowned out sounds of performances at the annual tree lighting on the Boston Common on Thursday night, where thousands gathered to protest a New York grand jury's decision not to indict Daniel Pantaleo, the police officer who placed Garner in a chokehold that led to his death. The decision, which came on Wednesday, further raised tensions in a national conversation surrounding recent deaths of unarmed black men at the hands of white police officers.
Under the watch of a heavy police presence, the city's holiday tradition went on mostly as if uninterrupted, with Mayor Marty Walsh thanking the crowd for coming out to celebrate. "Shut it down," shouted protesters from the steps of the State House, after fireworks exploded and lights from the tree, an annual gift from the city of Halifax, illuminated the Common.
During the protest, organized by members of Black Lives Matter Boston, people alternated between placing their hands around their throats, shouting, "I can't breathe," and raising their hands in the air, shouting, "Hands up, don't shoot," in a gesture that has become the symbol of citizens in Ferguson, Missouri, protesting the death of Michael Brown. Last night's protest follows another demonstration in Boston last week where an estimated 1,440 activists expressed their outrage over a grand jury's decision not to indict police officer Darren Wilson in the Brown case.
Following the ceremony, demonstrators took to the streets, marching to City Hall Plaza and various other locations throughout Boston. The protest temporarily disrupted MBTA service at Park Street and shut down access to Interstate 93. Although it remained largely peaceful, a small number of arrests were made, according to State Police.
Last night's protest in Boston was one of several demonstrations spanning major cities across the U.S.
---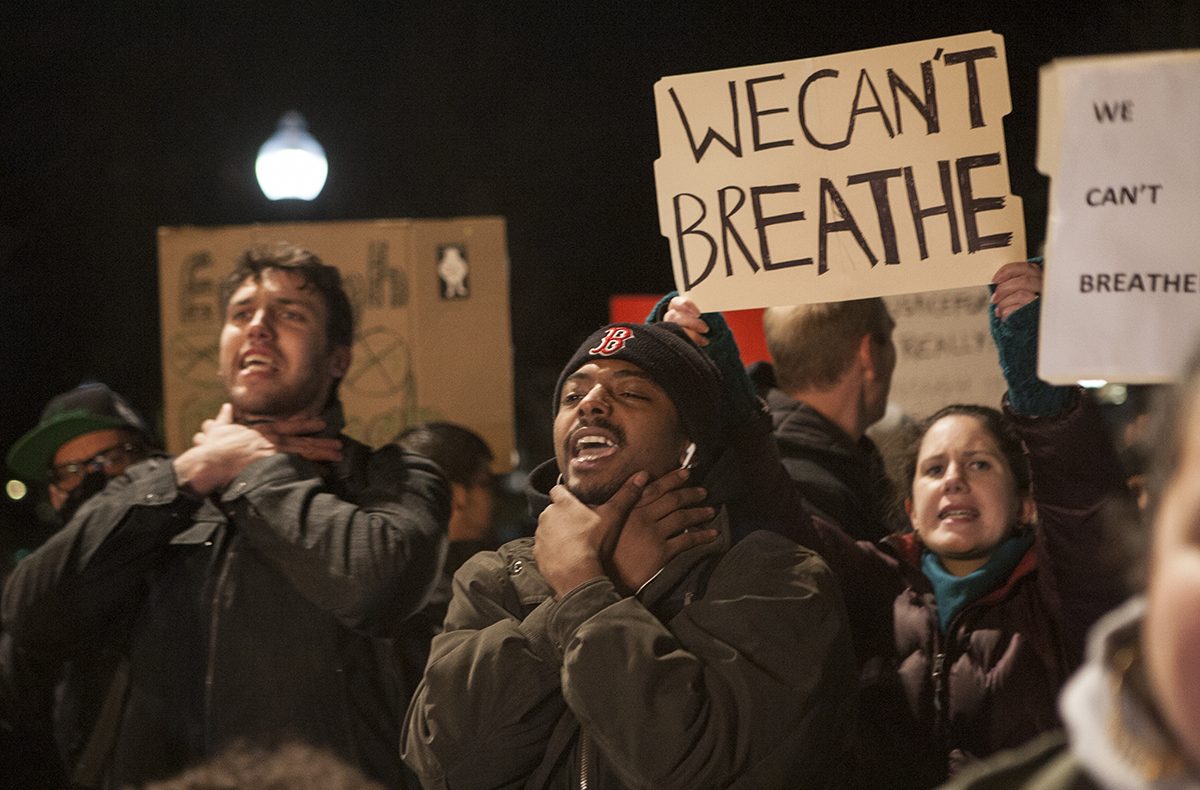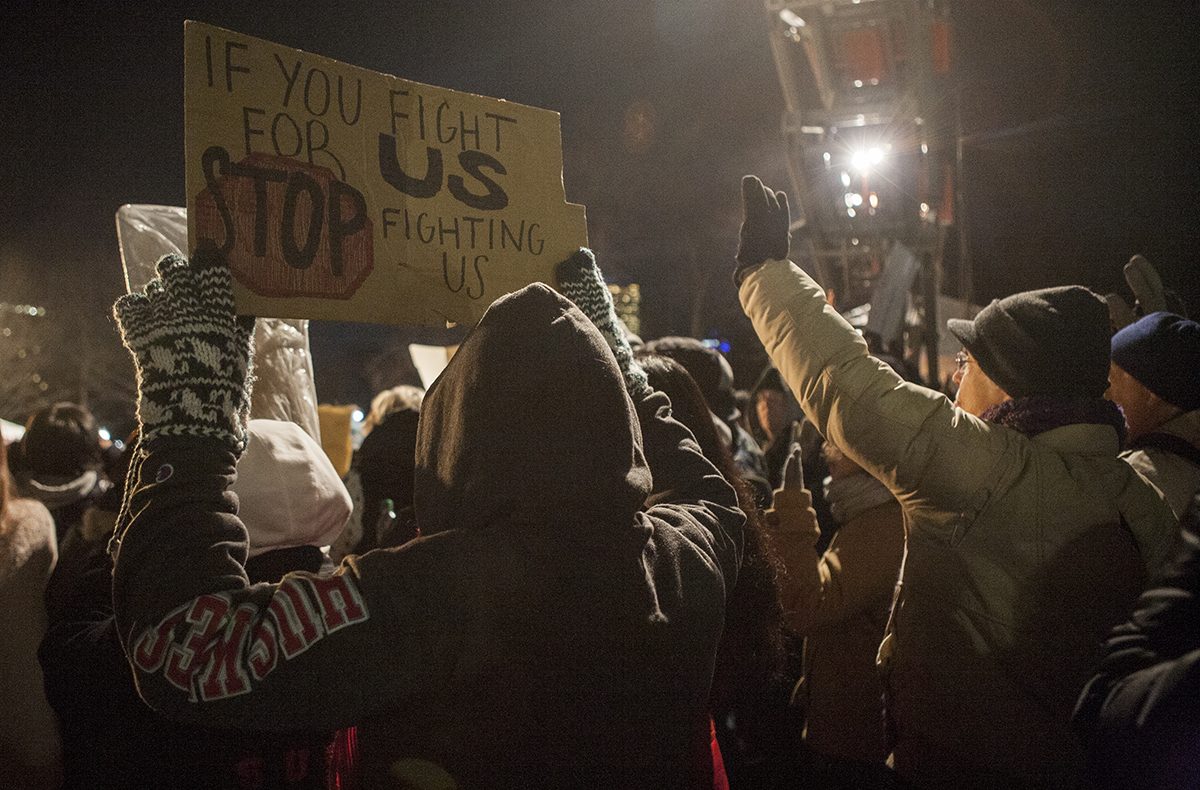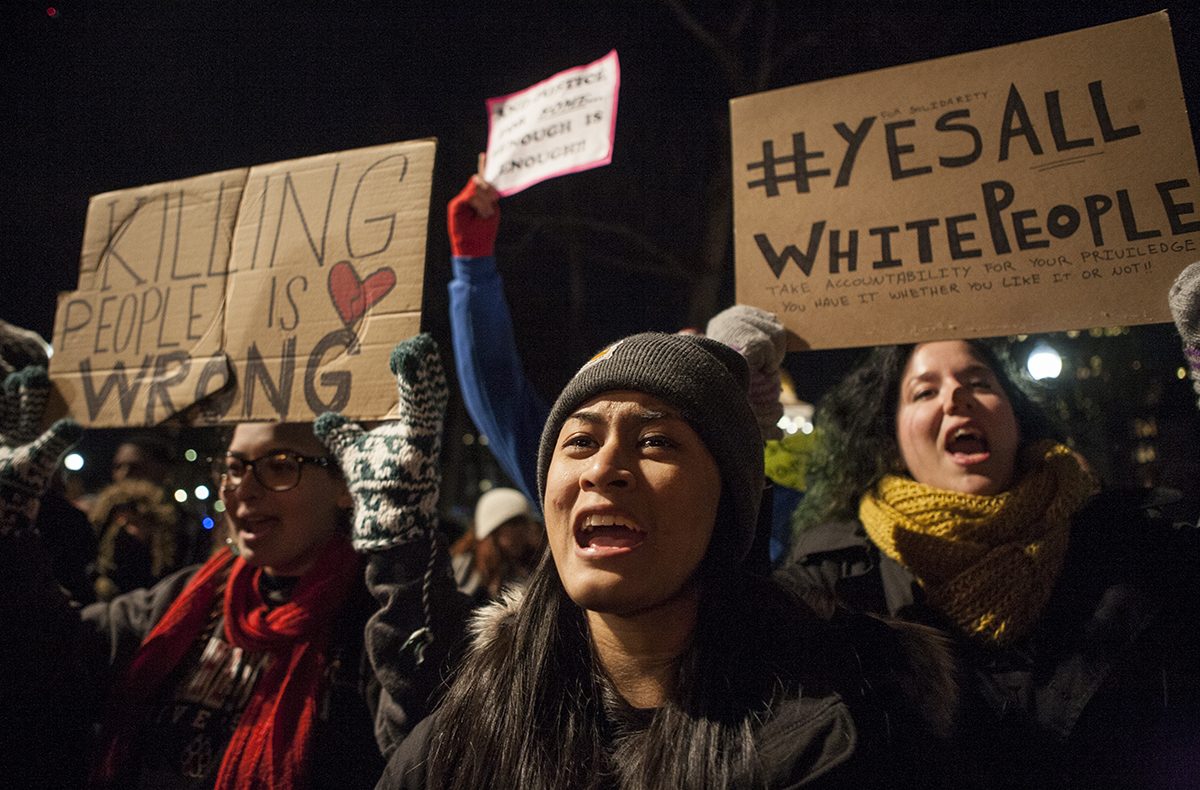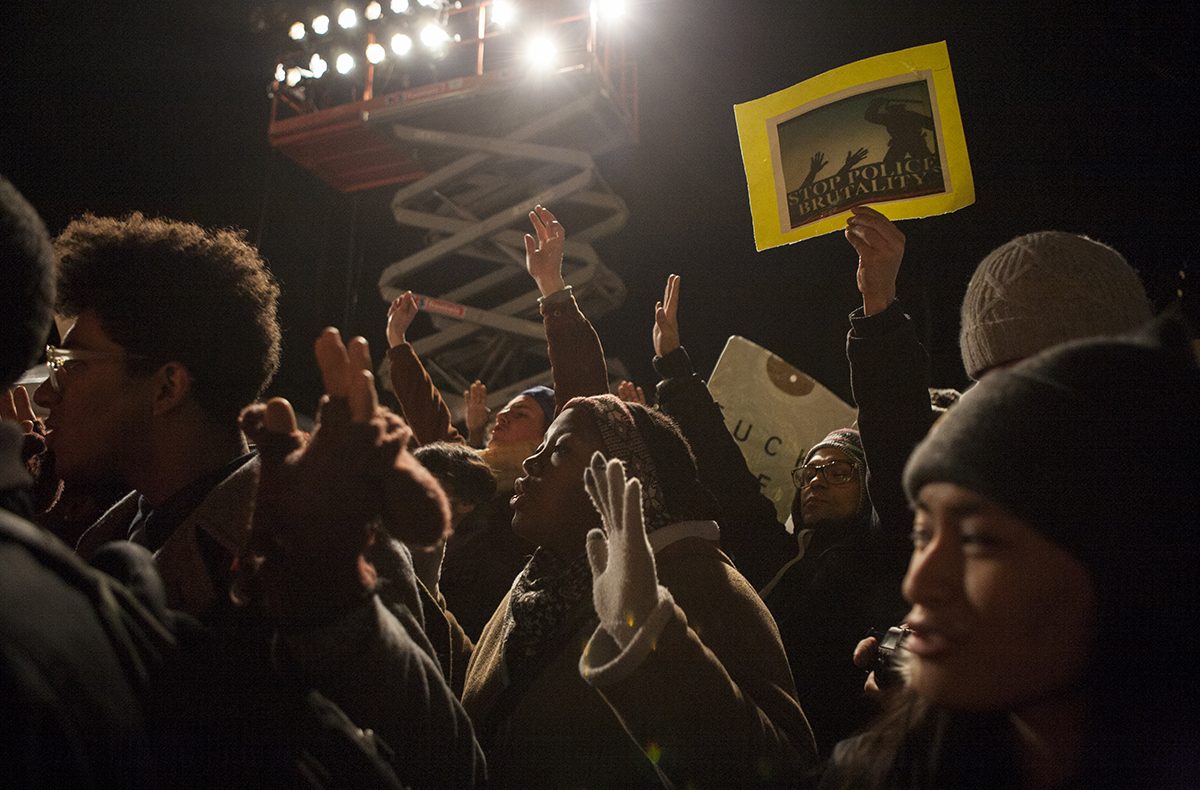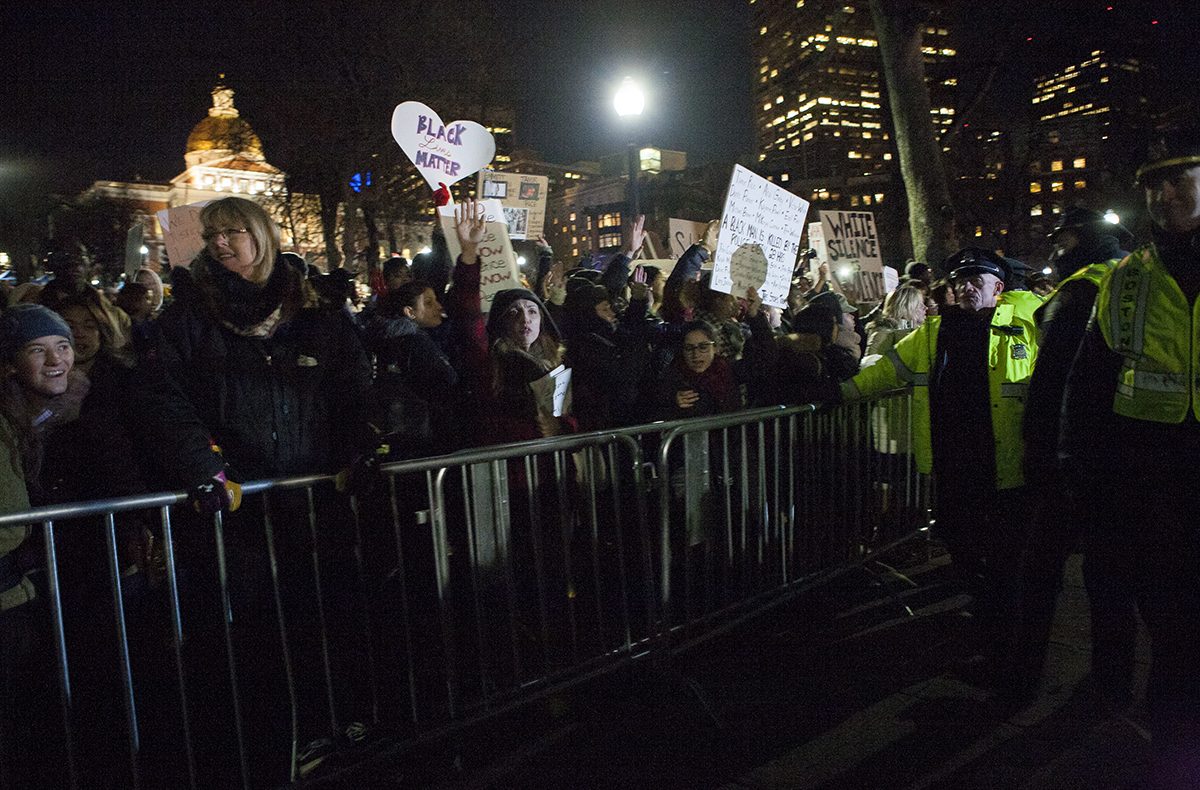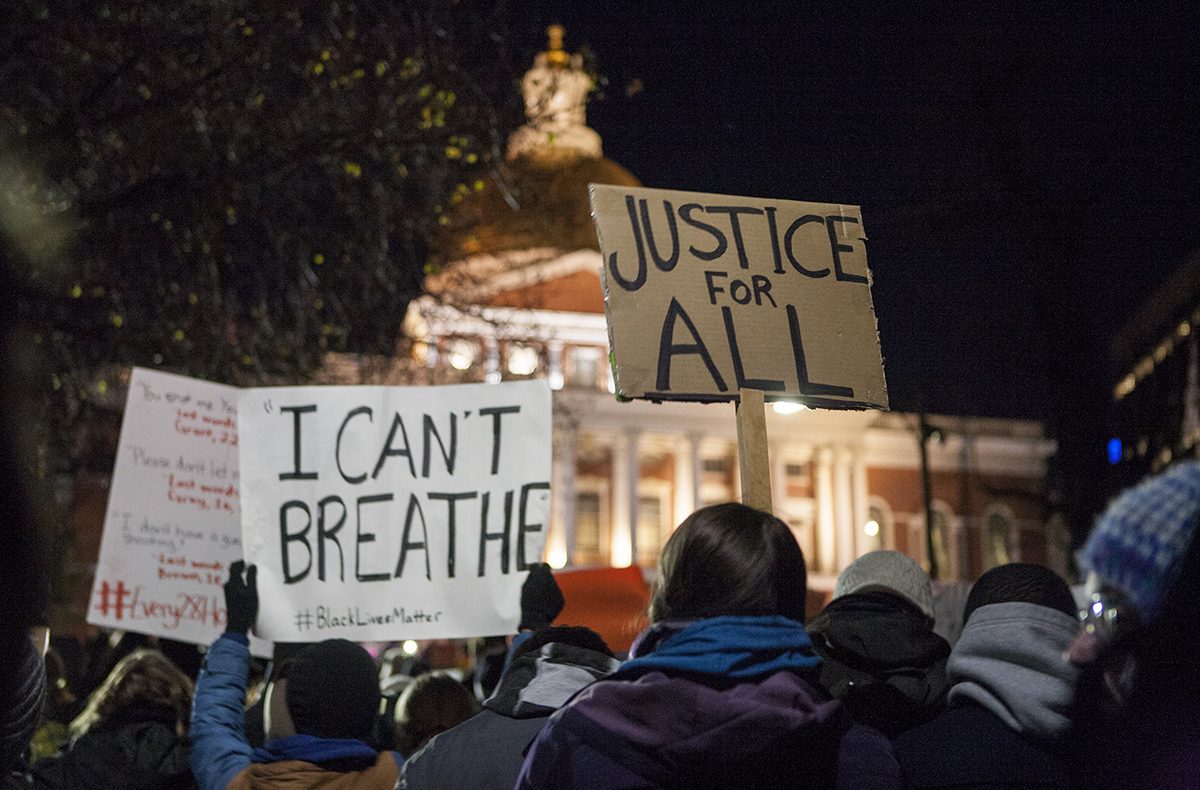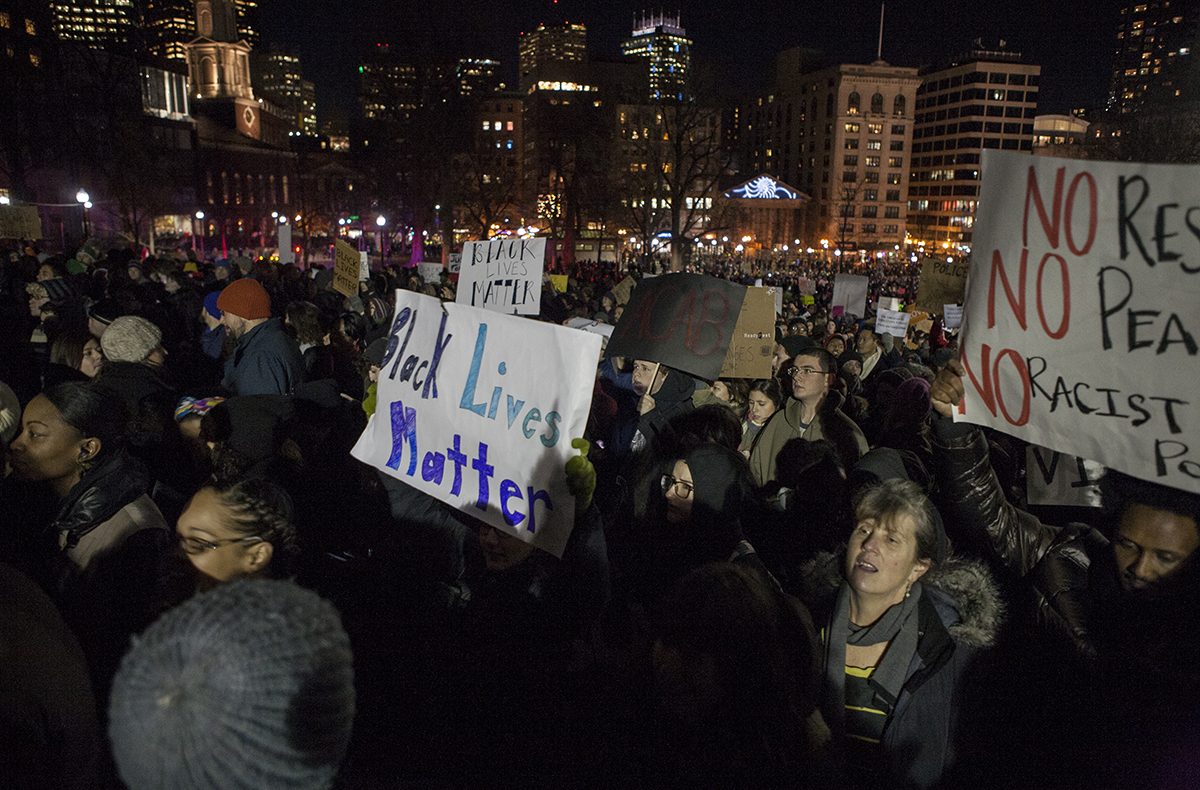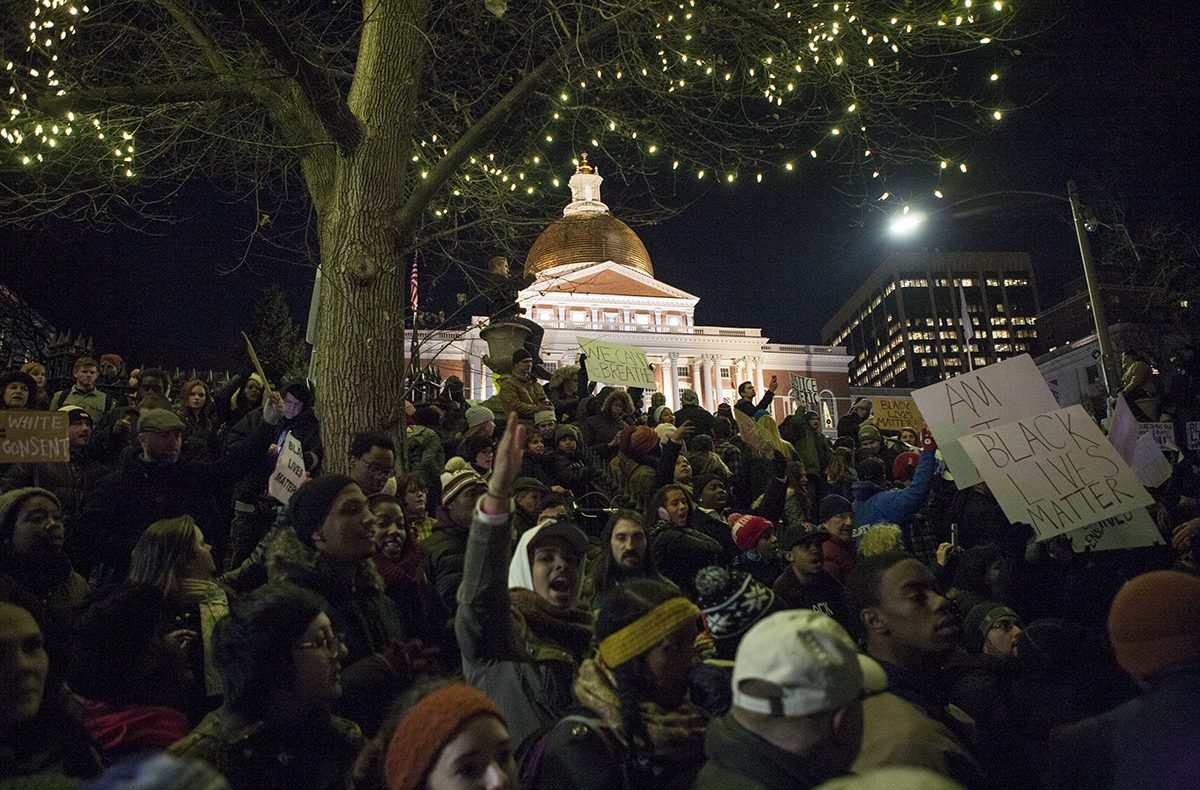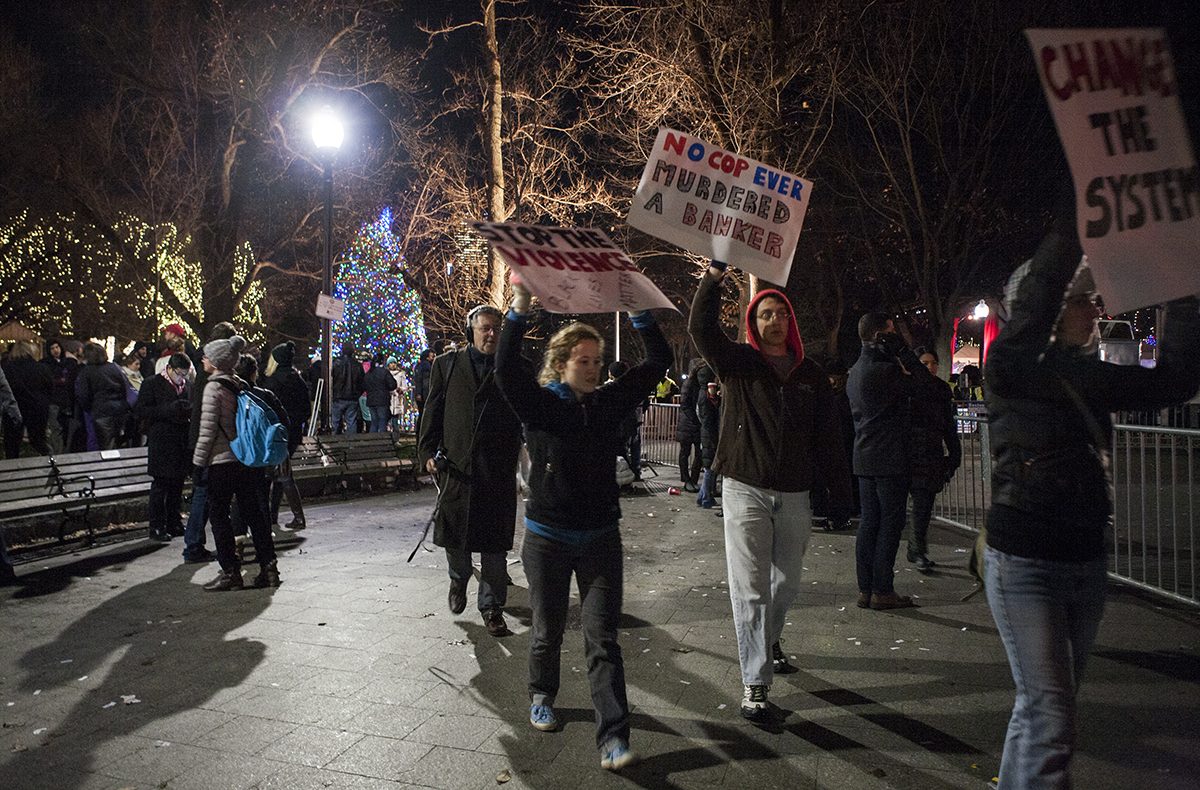 ---