Discover Boston's Hidden History With This App on Kickstarter
MapInHistory wants to turn your morning walk to work into a living history lesson.
---
---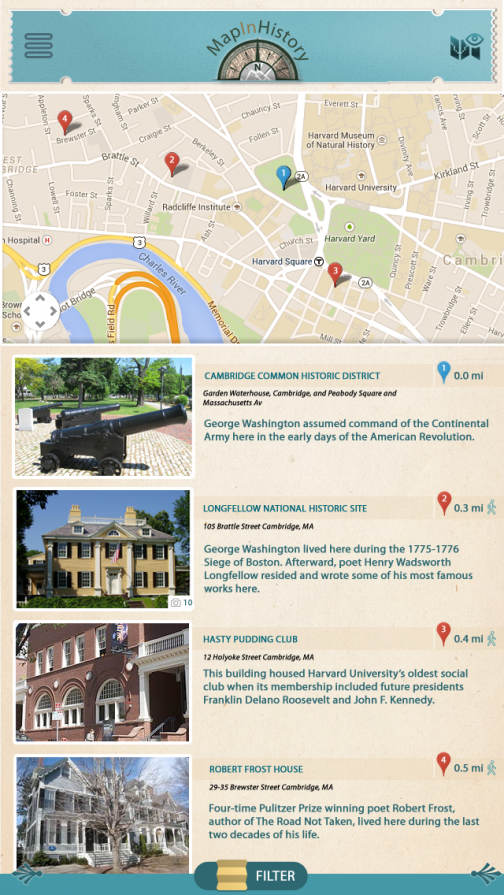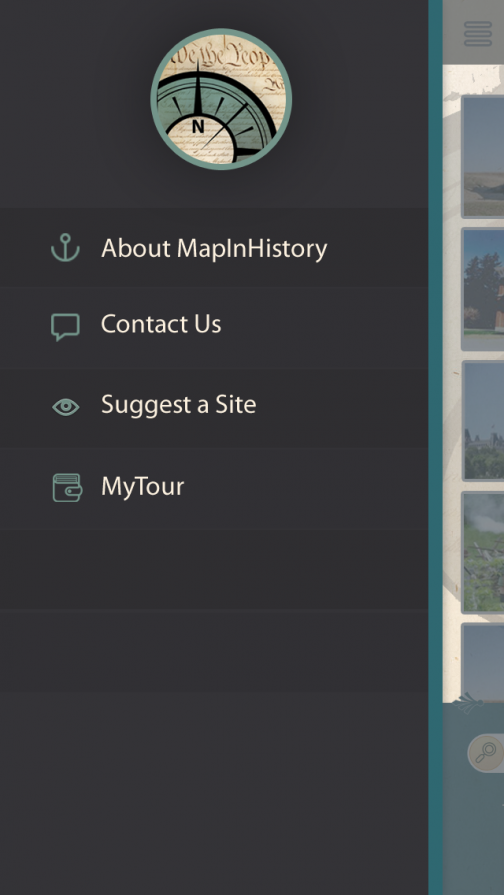 Inspiration struck Christian Samito while running through Brookline in 2013. While most people who pass Zaftigs in Brookline may be thinking about brunch and knishes, Samito spotted the former site of a secret World War II-era headquarters for counterintelligence and espionage training. He wondered: What else is out there?
"When you walk around Boston you find someone fascinating sights," says Samito, a Boston lawyer and author, and one of the men behind MapInHistory, a GPS-based, patent-pending app with just a few days left to go on Kickstarter. Users can find themselves on a map with more than 90,000 historical sites and filter them by distance, period, and area of interest.
"History is all around us," Samito says. "It's not just the big sights, the Old Statehouses or the Old North Churches. that make it come alive."
Samito's Massachusetts credentials are in order: he attended Holy Cross as an undergrad, studied law at Harvard, his Ph.D at Boston College and teaches at Boston University's School of Law. The Beanpot is always a strange time for him, he says.
MapInHistory hopes to attract the casual user looking kill half an hour before a meeting, young students on field trips, and serious history buffs alike.
"There are so many hidden gems around us, and I would like to use this app to help these hidden gems get some exposure," says Samito. "I've talked to so many people who drive up and down Harvard Avenue in Coolidge Corner, and they have no idea they're half a mile from John F. Kennedy's birthplace."
In the future, Samito says he would like to bring on a number of partners like the National Parks Service and textbook publishers to enrich the user experience. MapInHistory has raised $1,235 of its $17,500 goal as of Monday afternoon. You can head over to their Kickstarter page if you'd like to help out.
---