Barbara Lee: Wonder Woman
I did not expect a trampoline. I'd come to Barbara Lee's office in Cambridge to talk politics and art, but quickly discovered that Boston's most prominent activist/philanthropist is full of surprises.
"Wait until you see what happens," says the 69-year-old Lee, pointing at the contraption in the corner. "Get on and then I'll tell you."
At 5-foot-2, Lee is a dynamo of energy and eye contact. Despite her height, she wears only flats, inspiring women in her office to do the same. After all, she doesn't need to be tall to feel powerful. "I was a scrappy basketball player," she says. "My office teases me about how I weave in and out of events and they have trouble keeping up with me." Head of the Barbara Lee Family Foundation—a non-profit dedicated to fighting gender inequality in politics—Lee uses the trampoline to clear her head when she's not busy getting women elected. "I don't get a lot of time for breaks between meetings," she says, "and so I will bounce on it for a couple of minutes." But now, she insists, it's my turn.
I step onto the blue rubber surface and gingerly take several trial hops, and within seconds find myself jumping and grinning. "You get on there and you smile automatically," she says, beaming. "You feel uplifted."
For nearly 20 years, Lee has made a career out of lifting women up from obscurity and into elected office, becoming a serious player on the national political stage through her combination of boundless energy and disarming warmth—to say nothing of the more than $2.5 million in campaign contribution checks she's signed. A high school cheerleader, Lee still carries herself with the same athletic enthusiasm. "I am a cheerleader at heart," she says, looking over at her office wall, where two corkboards are filled with campaign pins from some of the women she's pushed to victory over the years—some 122 by her count. "I am a cheerleader for my mission."
And yet, when she made headlines last December, it was not for her political work. Rather, she had announced that she would donate a significant chunk of her art collection (Lee is ranked among the top 200 collectors in America) to the Institute of Contemporary Art. Nearly a decade ago, Lee had helped turn her beloved museum around with a gleaming new home on the waterfront, spurring a contemporary-art renaissance in a city better known for its stodgy collections of Old Masters and Impressionists. Now she's filling the museum with 43 works valued at more than $10 million.
While the high-octane worlds of modern art and bareknuckle politics may seem as opposite as cottage cheese and catsup, Lee unites them through a single mission: Every candidate and artist she supports is a woman. "I used to think art was my passion and politics was my mission," she says with a wink. "Now I think of it as the art of politics and the politics of art."
Lee's life's work has been to bring a world-class contemporary-art museum to Boston and to elect a female president of the United States. Now that the ICA is booming, and her old friend Hillary Clinton is poised to win the Democratic primary next year, Lee is finally on the verge of making both of her dreams come true.
Lee grew up in a middle-class Jewish home in West Orange, New Jersey—not white-picket fence, but close. The bubbly blond daughter of Sidney and Ruth Fish, a dentist and a homemaker, she traces her love of politics to her grandmother, who grew up in New York and watched the suffragists march up Fifth Avenue. "She was so inspired," Lee says. "She went to vote that first election in 1920 and every election for 72 years after that." She also encouraged Lee to assert herself and take leadership positions in Girl Scouts and student government, which were lessons in female empowerment Lee never forgot.
Meanwhile, Lee's father exposed her to art, bringing her at 17 to the Museum of Modern Art for its 50th-anniversary re-creation of the Armory Show, the mythic 1913 exhibition that shocked the country with Duchamp's Nude Descending a Staircase and officially kick-started modern art in America. When it came time for college, Lee decided to study education and French literature at Simmons. She regularly visited the old ICA as well as the Museum of Fine Arts and the Isabella Stewart Gardner Museum around the corner. Just prior to graduating in 1967, Lee bought her first work of art—a Picasso print of a peace poster exhibited in the Simmons library. She paid $200 for it, all of her savings at the time. Even then, though, she displayed her business savvy, saying, "I had just gotten the offer for my first full-time, permanent job"—as a middle school French teacher—"so I knew I had an income going forward."
Several months later, Lee's life took a swift and unexpected turn. She fell in love with budding investment wizard Tom Lee and married him in 1968 at the age of 22. They moved to a house in Lincoln and had two children, Zach and Robbie. But Lee was hardly content to play the docile housewife. In 1972, at her first son's first birthday party, Lee gave all the mothers the inaugural issue of Ms. magazine. She still has a copy in her office, which features the cover line "Wonder Woman for President" with a cartoon of the giant-sized superheroine striding through the city. Two years later, Lee's husband used $150,000 in inheritance and loans to start the Thomas H. Lee Co., a private equity investment firm.
Though Lee had been dabbling in art for years, it was through her husband that she began collecting in earnest. Her mother-in-law, Mildred "Micki" Schiff Lee, was a successful print dealer and an early collector of the likes of Andy Warhol, Robert Rauschenberg, and Jasper Johns. "She was a great inspiration to me," Lee says. "The whole family was under her wing." Subsequently, the couple started buying prints from his mother. "Every time my former husband expanded his office," Lee says, the prints from his mother "would go into the office and we would buy more."
And that office expanded a lot in the 1980s and early 1990s, as her husband's company succeeded in the leveraged buyout game where others failed. Rather than busting up companies in hostile takeovers, he prospered by buying midsize firms in friendly acquisitions and restoring them to health before selling them for a wild profit. His string of successes—General Nutrition, Playtex, First Alert—was the envy of Wall Street.
For Lee, being newly wealthy meant taking part in the high-net-worth world of philanthropy and charitable organizations. She signed onto her first board when future state Treasurer Steve Grossman asked her to join the Jewish Community Centers of Greater Boston. Others soon followed, including the Gardner Museum and the ICA.
From the outside, life appeared to be good. The couple bought a new $6 million Georgian mansion in Brookline, along with a vacation home on Martha's Vineyard. But underneath the tony veneer, trouble was brewing. Lee quietly filed for divorce in 1987, before withdrawing the petition in 1989. Then, in 1993, Tom had an affair in Palm Beach with stockbroker Laura Goldman, who began barraging him with harassing phone calls. He eventually paid her more than $200,000 in addition to $15,000 in psychiatric fees to make her go away, according to the Wall Street Journal. (After pleading guilty to harassment in 1996, Goldman continued to threaten Tom for years. In 2009, she finally agreed to leave him alone as part of a plea bargain to avoid jail.)
Lee filed for divorce in August 1993, claiming 50 percent of the couple's fortune. "I worked very hard to help my former husband start his company and advised him on it," she says. In the midst of a bitter two-year battle over finances and child custody, Tom's company turned a $27 million investment in Snapple into a $929 million fortune. In late 1994, Forbes valued his personal wealth at $420 million. Meanwhile, the divorce splayed across the front page of the Boston Globe and detailed Tom Lee's imbroglio with Goldman, ending a stalemate in the divorce proceedings and compelling Tom to settle. When they signed papers in October 1995, Lee walked away with half of everything.
For Lee, it was a 150-decibel wakeup call. "It's a hard thing for someone [to go through], and it's a harder thing for a woman than a man," says her friend and fellow philanthropist Susan Solomont, who, along with her husband, Alan, is one of the largest Democratic fundraisers in the country. "She could have left town; she could have gone to an island and baked in the sun."
Lee has little to say about the divorce, except to quote Eleanor Roosevelt, who said, "Every woman in public life needs to develop skin as tough as rhinoceros hide." When pressed on what influence the money she received in the divorce had on her future as an activist and philanthropist, Lee shoots back, "I just don't think you'd be asking that of a man. I'd like you to quote me on that."
Lee concedes, however, that the breakup of her marriage inspired a period of reflection and reorganization. "It gave me an opening to think about how I wanted to do things differently," she says. "I was on a serious quest to figure out what was going to give me the most satisfaction in life."
Lee suddenly faced an enviable dilemma. Freshly divorced, she now had millions of dollars burning a hole in her pocketbook. But here's the thing that most people never get the chance to learn: When you land on that kind of cash, you have to figure out a way to control the money so that the money doesn't control you.
Lee had always been philanthropic in the usual way: schools, hospitals, and museums. But now she found herself besieged with more open palms than she could manage. Newly appointed to the board of Brandeis University's women's studies department, she held a private event at her house in the early 1990s for fellow board members and other women in finance and academia to hear a speaker on the subject of "strategic philanthropy"—the idea of using money not for standard gifts, but to enact social transformation. "I had a passion to change things," Lee says.
After that night, she began asking everyone she met what they would do to change the world. She considered supporting women's microenterprise and women's health issues, but nothing resonated until 1997, when Laura Liswood, head of a United Nations network of female world leaders, suggested, "What about running several women for the presidency?"
At that moment, everything changed, Lee says. "I said, 'That's what I want to do.'"
She and Liswood plowed ahead and in 1998 cofounded the White House Project with Marie Wilson, of the Ms. Foundation, running ads in women's magazines promoting 20 female candidates for president, including Hillary Clinton, Elizabeth Dole, and Christine Todd Whitman. It was a publicity stunt to be sure, undermined by the fact that in the same year, eight out of 10 women running for governor lost. That reality only deepened Lee's conviction. "We need to get serious about helping women overcome the obstacles they face," she told herself, "and provide strategies [to help them] win." Never one to sit on the sidelines, she continued pouring cash into political races and simultaneously started her foundation, focusing on research and polling data to help women win.
At the time, only 16 women had ever been elected governor in the United States. Lee's foundation got to work commissioning exit polls for select governors' races that year and analyzed media coverage of the campaigns. The results revealed a mass of contradictions. Voters were more likely to trust women on certain issues and found them to be honest and cooperative, but at the same time considered them less decisive and needed more convincing of their qualifications for office. "Over and over, people will say she doesn't look like a governor—because people haven't gotten used to seeing a woman governor," Lee says. "So much of it is subliminal. People don't even realize they have these prejudices against women."
Lee's foundation summarized its research in a colorful handbook called Keys to the Governor's Office: The Guide for Women Running for Governor. "We [made the book] bright yellow on purpose," she says, and printed it "small enough to fit into a women's handbag." Lee is a problem solver at heart, so it's no surprise that her book was full of constructive advice for women candidates—from how to raise money to convincing voters that you have the necessary experience for the job. Women, the book advised, are better off emphasizing their past management or executive experience, and, unlike men, have to persuade voters that they are not neglecting their children—at the same time reassuring voters that they would not be distracted by their children while in office. To former two-term Michigan governor Jennifer Granholm, the book "was an epiphany."
Granholm met Lee in 2000, two years after Granholm had been elected attorney general, when they were both campaigning for Michigan Senator Debbie Stabenow. During the campaign, Lee told her, "You are going to run for governor."
Granholm demurred. "I just got into office," she said.
Lee pressed, "I can see a path."
When Granholm did decide to run for governor two years later, Lee counseled her on how to thread that difficult needle between being compassionate and tough. "People want a strong CEO," Granholm says. "On the other hand, if you come across too strong, people will attribute the 'B word' to you." Lee made sure Granholm knew about her foundation's research, and Granholm eschewed spiky heels and flashy jewelry for simple pantsuits and longer skirts while emphasizing her executive accomplishments as attorney general. Granholm eventually defeated her male opponent with 51 percent of the vote.
Of course, Granholm wasn't the first—or the last—person Lee predicted was going to run before the candidate knew it herself. "I finally see myself as a talent scout," Lee says, referring fondly to "protégés" that include City Councilor Ayanna Pressley, Attorney General Maura Healey, state Senator Linda Dorcena Forry, and former Suffolk County Sheriff Andrea Cabral. Over and over, Lee has encouraged women to throw their hats in the ring. Research funded by her foundation shows that "You have to ask women more than once," Lee says. "Men self-select very easily."
Once women get into office, however, says Debbie Walsh, director of the Center for American Women and Politics at Rutgers University, they tend to govern differently, supporting not only women's and family issues, but also pursuing policies that are more compassionate toward minorities and poor people. "Women themselves have been underrepresented," says Walsh, who Lee collaborated with on research. "They know the price that is paid when your voice isn't heard."
Lee's research—and her financial support—have helped move the needle in local politics. Longtime Democratic fundraiser and former Bank of Boston executive Shanti Fry, who lives a block from Lee in Cambridge, remembers that when she first started in politics in 1985 and threw a fundraiser for vice presidential candidate Geraldine Ferraro, there just weren't any female candidates. Back then, Massachusetts had only three congresswomen, and no women in higher office. "It's really easy to forget," Fry says. "It really took a woman of Barbara's vision—and not paying attention to reality [to change that]."
But that's not the only inequity Lee has set forth to change.
"Do women have to be naked to get into the Met. Museum?" That's the question billboards screamed on New York City buses in 1989, in the same eye-catching yellow Lee later used for her foundation's political guide. The activist art collective Guerrilla Girls created the signs as part of its continuing campaign, which included picketing museums in gorilla masks to draw attention to the low number of female artists on display. At the time, 85 percent of the nudes in New York's Metropolitan Museum of Art were female, while less than 5 percent of the artists were women.
Less than a decade later, after her divorce was finalized, Lee was so inspired by a book about the 10th anniversary of the activists that she slowly began to shift her art collecting from, as she put it, "iconic images of women to iconic images by women." As with politics, here was another realm in which women were judged by their appearance, rather than their qualifications, and another way in which women's ideas were kept from the public.
Lee began accelerating her cultural donations—giving $350,000 to establish a new department of modern art at Harvard Art Museums, and contributing to a $1 million donation to endow a professor of art at UMass–Boston. The MFA, at that time, was less focused on contemporary art, concentrating its energy instead on promoting American art and Impressionism, so Lee pinned her hopes on the ICA to push modern art to the fore in Boston. "The other museums had been very steeped in history," she says. "But I always believed the ICA made history."
The museum had launched in the 1930s, around the same time MoMA and the Whitney opened in New York. While those institutions amassed their priceless collections of modern art, however, the ICA boldly chose not to collect—after all, how could you remain contemporary if you were filling your museum with works of the past? The museum thrived off its temporary exhibitions, reaching a pinnacle in 1990, when it drew large crowds for its controversial display of homoerotic photographs by Robert Mapplethorpe. But it had increasingly become an institution adrift. In 1973, the ICA had moved into an awkward space in a former police station on Boylston Street, where it staged a series of hit-and-miss shows. By 1998, admission had fallen from a high point of 120,000 to less than 16,000 a year.
Thanks to a cadre of benefactors, including Steve Grossman, Charlene Engelhard, Ellen Poss, and Lee, the museum hung on long enough to hire Jill Medvedow, a curator Lee had worked with at the Gardner. Together, Medvedow and Lee pushed to transform the ICA into a true collecting museum, convincing other board members to go along with the idea. Lee, however, was hardly finished. She knew the museum needed a world-class place to house its future collection, so she, along with Medvedow, put forth a vision of building a shining new ICA on the South Boston waterfront—a $51 million testament to glass and steel.
It was an ambitious project for an institution that was struggling to survive, and many critics publicly and privately scoffed. The idea could have easily died had Lee not stepped up with a $5 million gift, immediately silencing the naysayers and spurring others to give. It was a particularly bold move in New England, where giving tends to be done quietly and without fanfare. "What's nice about [Barbara,]" says a local curator, "is she gives loudly and proudly, and that kind of attitude encourages more giving."
Lee not only helped fund the new building, she also contributed one of its first works—a sculpture of delicate pieces of charred wood on wires by British artist Cornelia Parker. Named Hanging Fire (Suspected Arson), the artwork was assembled from pieces Parker salvaged from a wood shop that had burned down under suspicious circumstances— creating an eerie beauty out of tragedy. The piece is typical of the kind of work Lee collects. "I am very interested in art that has nuanced meanings, where the viewer becomes part of the art by developing their story about what the art means to them," she says. "I'm never really buying something because it's beautiful, but how it speaks to your heart and your mind."
When the MFA opened a new contemporary wing in 2011, it did so with several seminal works that Lee helped acquire. The following year, when the Guerrilla Girls came to protest the museum, they had to modify their billboards, acknowledging that while the percentage of female artists at the Met had slipped to 4 percent, the MFA's total had risen to 11 percent.
Lee has taken a similarly full-court-press approach to getting women involved in Massachusetts politics—not only with her checkbook, but also by forging coalitions and friendships to boost candidates. When Melrose school committee member Katherine Clark lost her race for state Senate in 2004, Lee's call offering advice was one of the first she received. "[She said,] what is the next step?" Clark recalls. "That was a tremendous gift." With Lee's encouragement, Clark became a Democratic fundraiser, eventually winning in a race for the state House of Representatives. In 2013, the state party tapped her to run for the U.S. House of Representatives, and she won again, joining Niki Tsongas as one of only two female U.S. representatives from Massachusetts. "When a man loses an election, the community comes out to find him another important role [from which he can] position himself to run again," Lee says. "We need more women in power who can help other women do that."
One of the few knocks on Lee—who is frankly hard not to love—is that she exclusively backs women. "I don't support women candidates just because they are women," she protests. "I support individuals because I believe in them as people. It is not a gender decision whatsoever." There is, however, some evidence to the contrary. In 2002, when her longtime friend Steve Grossman was running for governor, she jumped ship from his campaign when state Treasurer Shannon O'Brien entered the race. "I told him," Lee says, "'My life's work was about electing women.'" (Grossman declined to comment on the incident for this article.)
For all the female candidates Lee has supported, however, there are also those who feel her sting. Another of her protégés, Michelle Wu, participated in two training programs Lee helped set up and later decided to run for Boston City Council. When she was starting out, Wu says, Lee's "staff would sit and help me strategize. Calling Barbara's office is one of the first things I [would] do on a number of questions." Wu ran afoul of Lee, however, after she'd been elected to the City Council and declined to support an 11th-hour bid from Ayanna Pressley for Council president, voting for old-guard politician Bill Linehan instead. Wu insists she had already promised her vote to Linehan before Pressley entered the race, saying, "It was less an issue of choosing between Linehan and Pressley as much as it was about keeping my word." Still, that didn't stop Lee from scolding Wu in the press for failing to support the more-progressive candidate. "I have great hopes for Michelle's other decisions in the future," Lee says, sounding like a disappointed parent, "and I am hoping she grows into her potential."
Spotting that potential and nourishing it is, of course, one of Lee's great gifts, both in politics and art. When the new ICA opened in 2006, it seemed immediately prescient, credited with spurring development in a neighborhood that is now as full of cranes as luxury hotels and restaurants. Since its inception, attendance has soared to 200,000 a year, mostly on the strength of temporary exhibitions like a recent highly acclaimed show on fiber art. As for the museum's burgeoning permanent offerings, "I would say it's a small and nascent collection," Medvedow tells me. "But it will be many, many years [before] it is large enough to really be able to define."
That's why Lee's recent gift of 43 works by some of the world's most iconic female artists is such a game-changer. The collection showcases Lee's own artistic eye— focusing on themes of politics, war, violence, and injustice. Stainless steel chairs without backs by Colombian artist Doris Salcedo conjure images of political torture; a riotous sculpture by Brooklyn artist Rachel Harrison features a female mannequin wearing a Dick Cheney mask. "A great relationship develops between a supporter and a director," says Paul Ha, director of the List Visual Arts Center at MIT, "and it really is a journey they take hand in hand."
Of course, as Medvedow herself admits, without Lee there, the collection would not be where it is today.
Lee keeps a strict separation between her two worlds of politics and art. One curator told me that if she doesn't meet with Lee by late spring, then she'll have to wait until after the winter holidays, since Lee spends the summer on Martha's Vineyard and then pours all of her energy into her political races through November. The Vineyard is Lee's respite, the place she goes to rejuvenate. " Everywhere I go people want to talk to me about politics," she says. "If I am going to the supermarket—seriously. I work really hard, and I rest as hard as I work."
Martha's Vineyard is also where she met David Damroth, her "significant other" of almost 15 years. A contractor and former selectman living on the island, he met Lee before either of them had divorced, and the two bonded over their mutual love of nature and politics. Damroth sits on the board of Lee's foundation, as do her two sons, Zach, a professional athlete, and Robbie, a professional musician. "It's so important to have a male perspective and hear how men are looking at these issues," she says. "Women will only achieve equality when men are part of it." For many years, Damroth commuted back and forth to Cambridge as he pursued an associate's degree in environmental management at Harvard; now it's Lee who is more often doing the reverse commute to the island on weekends. "And yes," she laughs, "I'm always looking for women to run for office on Martha's Vineyard."
One woman she knows well from the Vineyard, of course, is Hillary Clinton, for whom Lee has cohosted fundraisers on the island. As Clinton launched her own presidential bid in 2008, Lee emerged as one of her most visible supporters in Massachusetts, publicly declaring her the "most qualified" for president despite Barack Obama's more-liberal credentials, and helping her achieve a primary victory in the state. Even before Clinton announced her 2016 presidential run, Lee had donated $25,000 to the political action committee Ready for Hillary.
Since 2012, the first full election cycle after the Citizens United U.S. Supreme Court decision took the cap off super PAC donations, Lee has emerged as one of the most prominent and effective behind-the-scenes players in campaigns across the nation. So far, she has contributed a staggering total of more than $1.6 million—almost twice her contributions between the years 1998 and 2011 combined. Her totals for the 2014 election cycle put her in the top 50 of contributors nationally, and third among individual female contributors, behind conservative private investor Virginia James and Getty Oil heir and Democrat Anne Earhart. Some $300,000 of that has gone to Planned Parenthood, and almost $400,000 to Women Vote. But the largest amount—nearly $600,000—has gone to a super PAC called American Bridge 21st Century, founded by David Brock, the famously anti-Clinton journalist who had a Road to Damascus–like epiphany in the 1990s to become one of Hillary's most fervent supporters.
Of course, Lee's life could get complicated if Elizabeth Warren decides to enter the presidential race. Not only did Lee serve as a member of the liberal darling's finance committee in the last election, but Warren's unabashedly progressive politics more closely match Lee's own. "I am a big fan of Hillary's. I have known her both personally and professionally for a very long time, and I think she would make an amazing president," Lee says. "I have also talked with Elizabeth and I love her and take her at her word that she is not going to run."
If Clinton's ascendancy to the Oval Office comes to pass—as the smart money in Washington is currently betting—then Lee will have played a big part in that outcome, not just in her individual support of her candidate, but for her strategic use of polling research and money to close the gap in gender inequality, carrying the torch for female candidates for nearly 20 years. "I hope [Clinton] will win," says former Governor Granholm. "And I believe Barbara Lee can have a great glass of chardonnay and toast her efforts in helping to make that happen."
Getting Political…
For nearly 20 years, Barbara Lee has helped elect women to political offices large and small. Here's a sampling of some of her greatest hits (and one miss).
---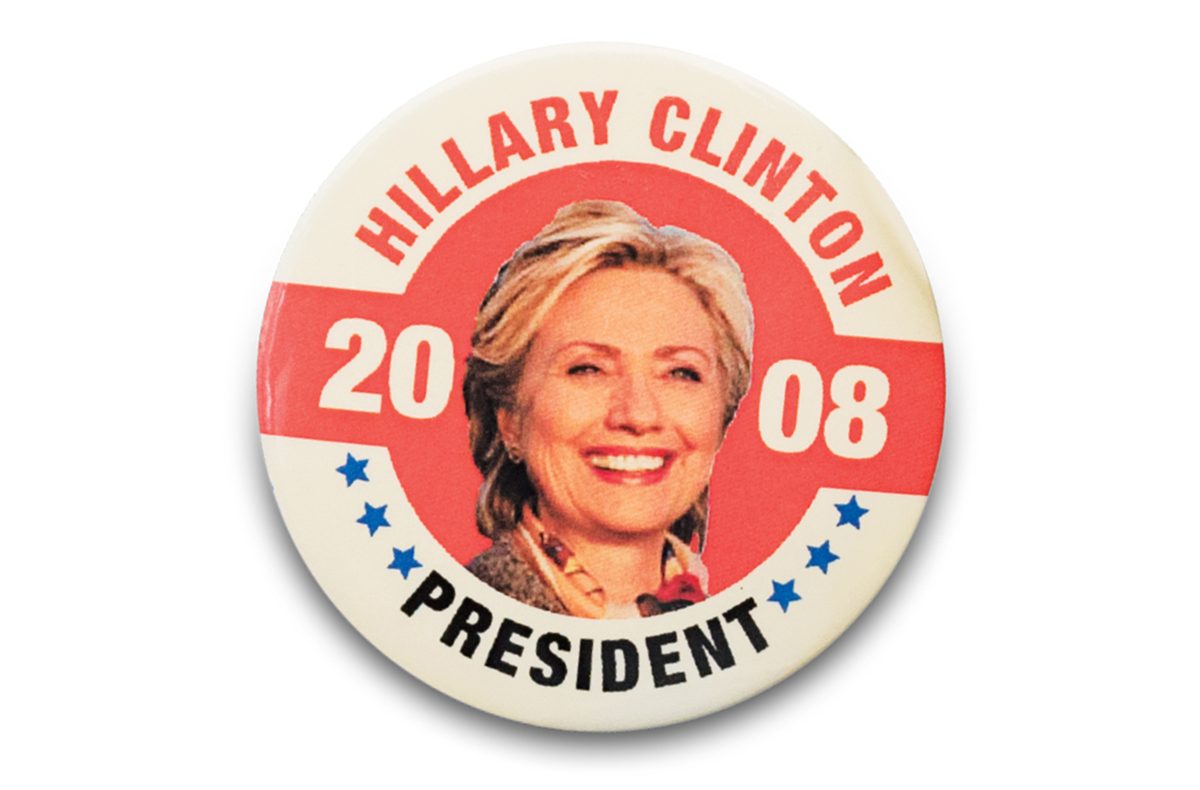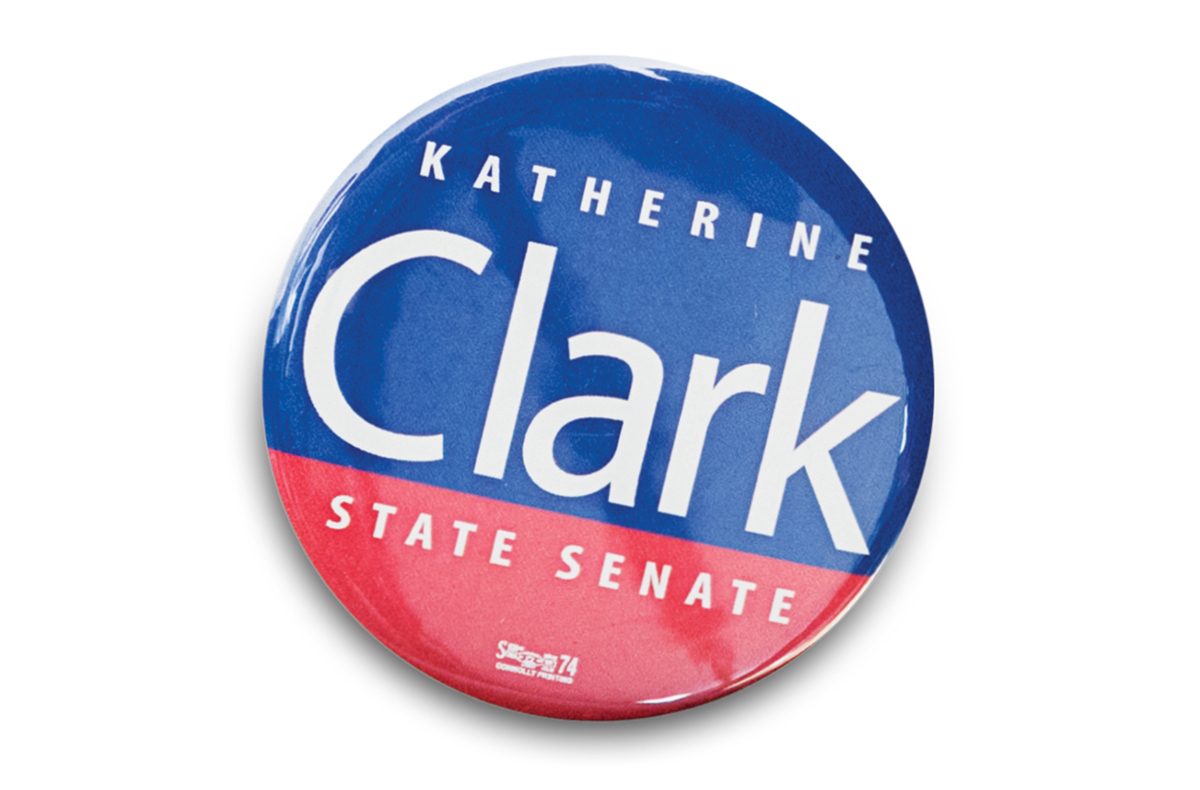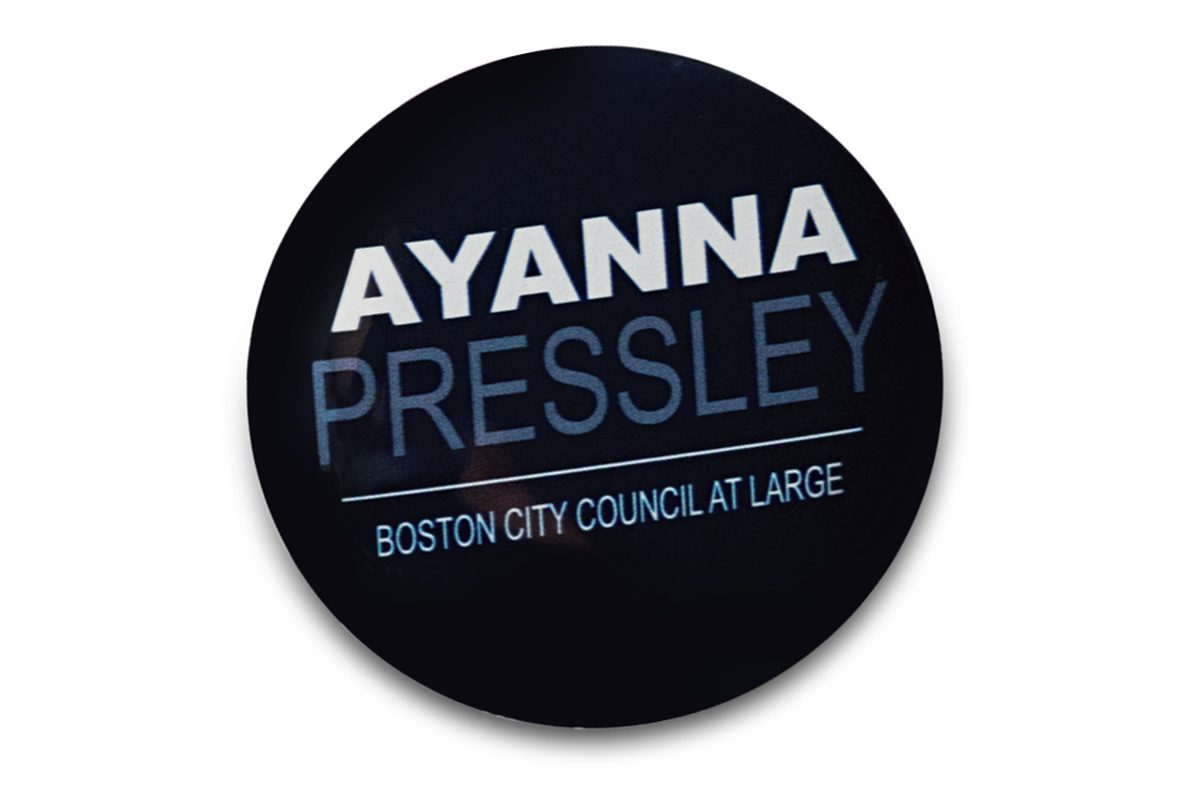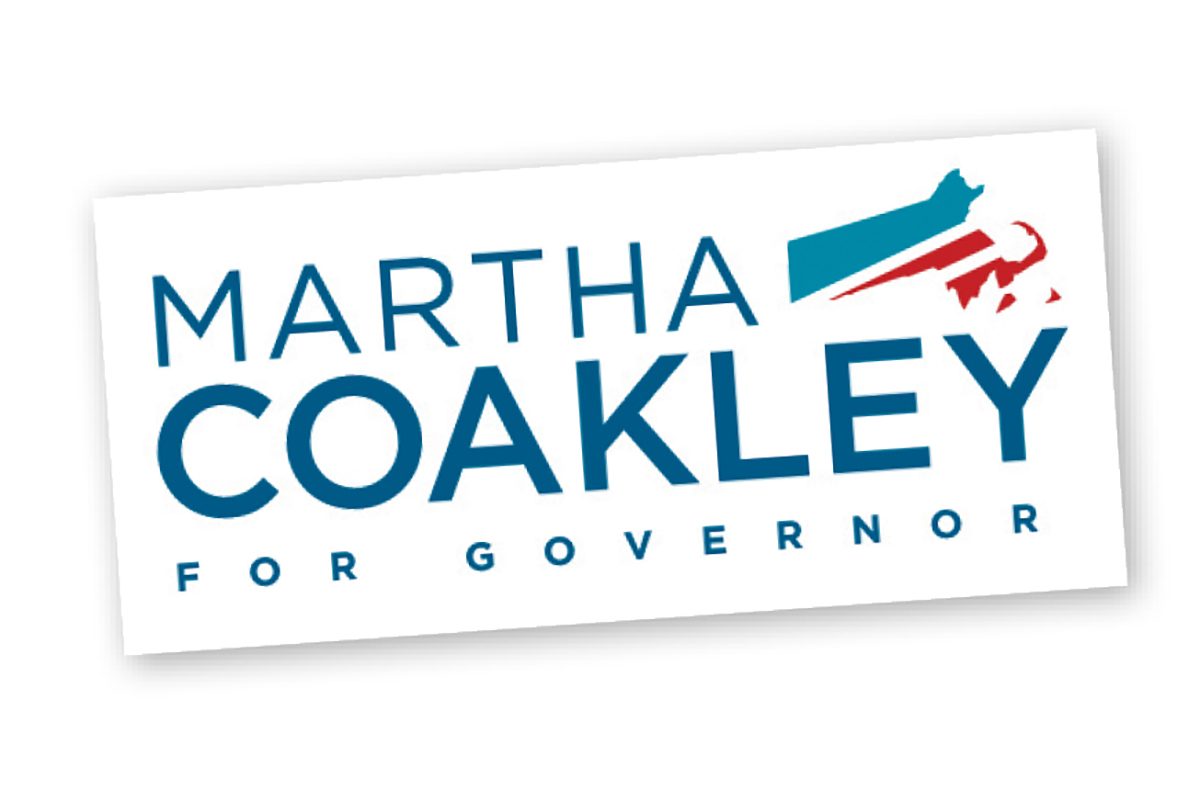 Photographs by Tony Luong
---
…With Art, Too
As an art collector, Lee identifies female artists who tackle larger themes that resonate with her, including politics, war, violence, and injustice.
---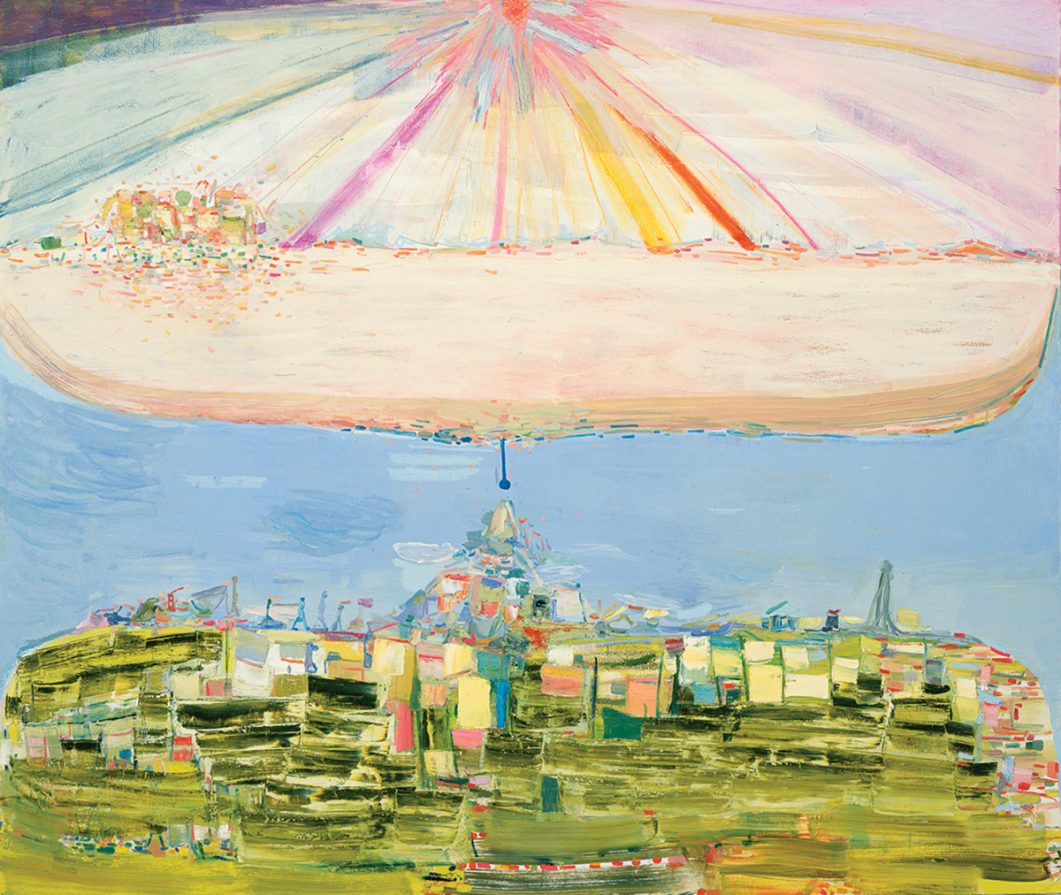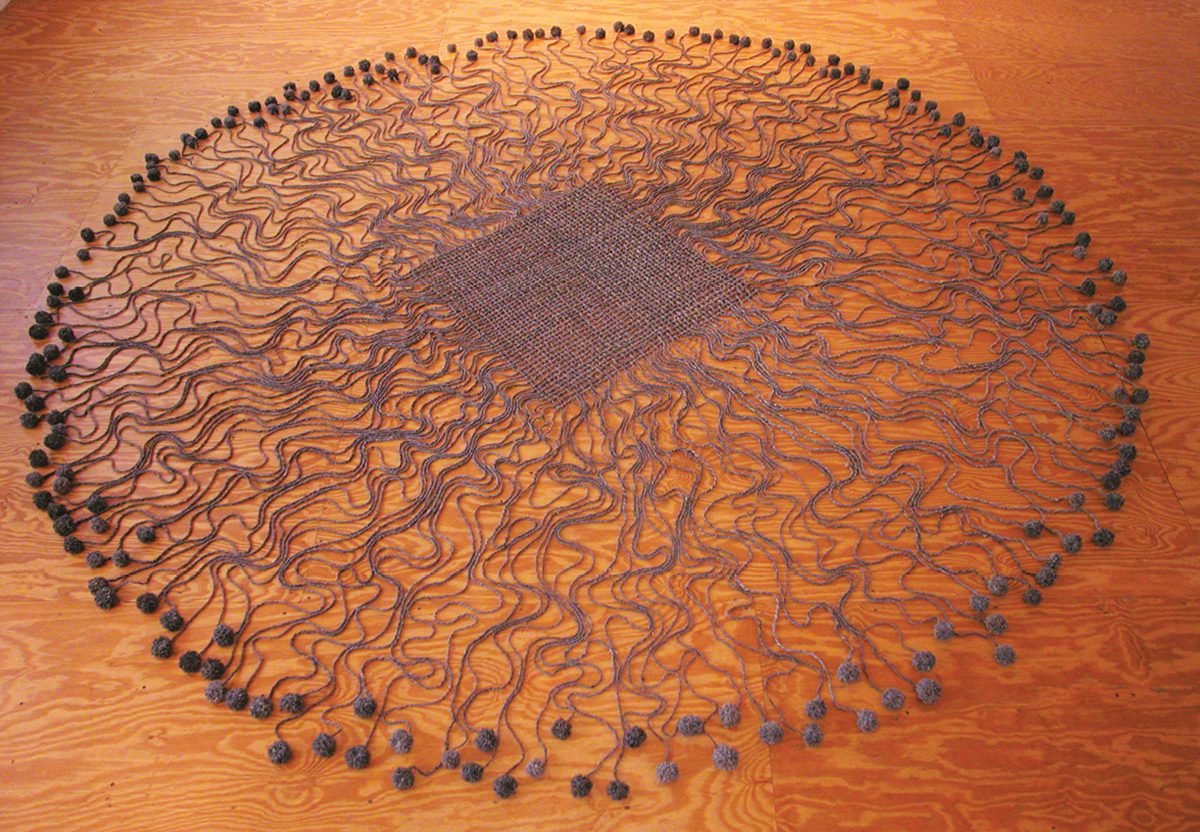 photographs by Charles Mayer (Hanging Fire); John Berens (unearth); courtesy of the ica (Pom Pom City).
Source URL: https://www.bostonmagazine.com/news/2015/04/28/barbara-lee/
---